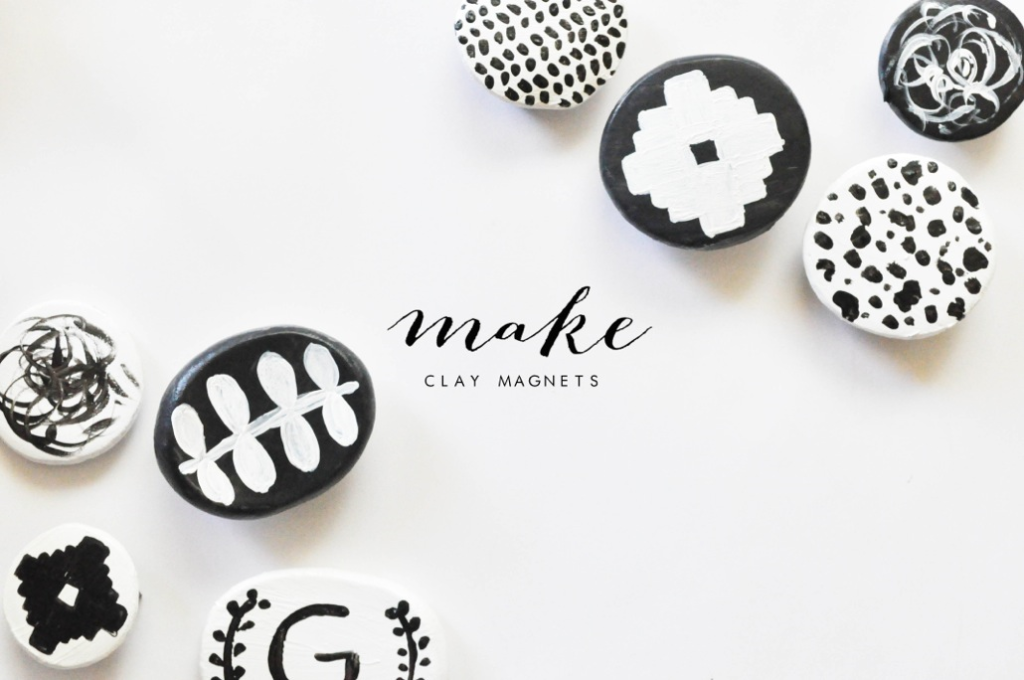 By Melisa of Pie 'N The Sky
One of my favorite things to do in the morning is leave little notes for Elisha, my husband, to read when he wakes up. We've started to collect our little love notes and wanted to come up with a creative way to display them. I thought our fridge was the perfect canvas! Here's a super quick way to dress up that empty space in your kitchen, with fun magnets!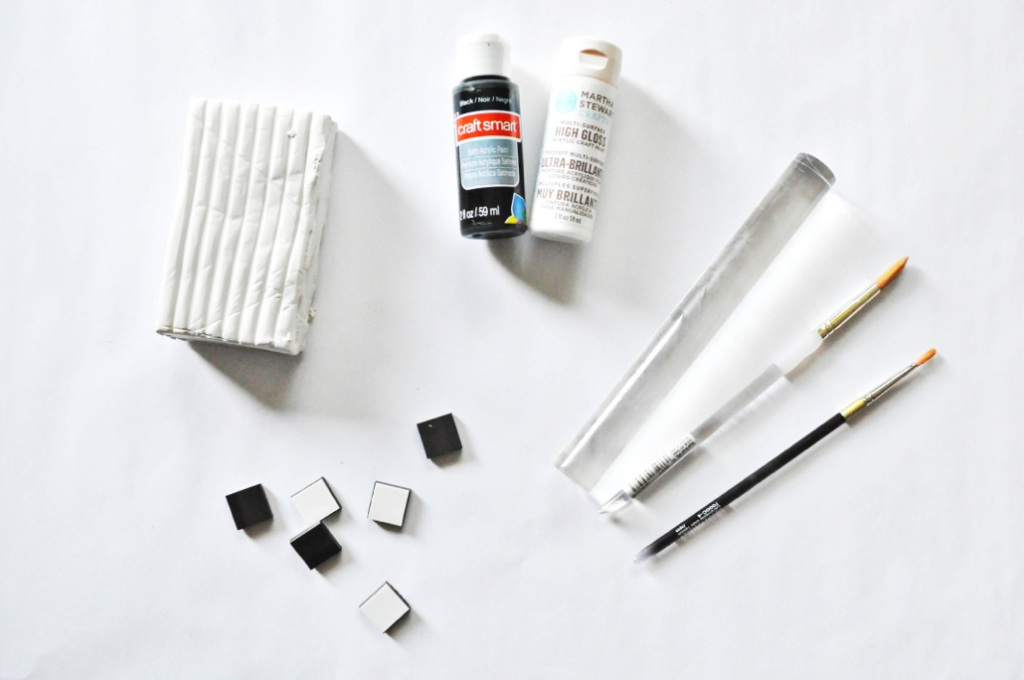 SUPPLIES :: clay / paint / self adhesive magnets / brushes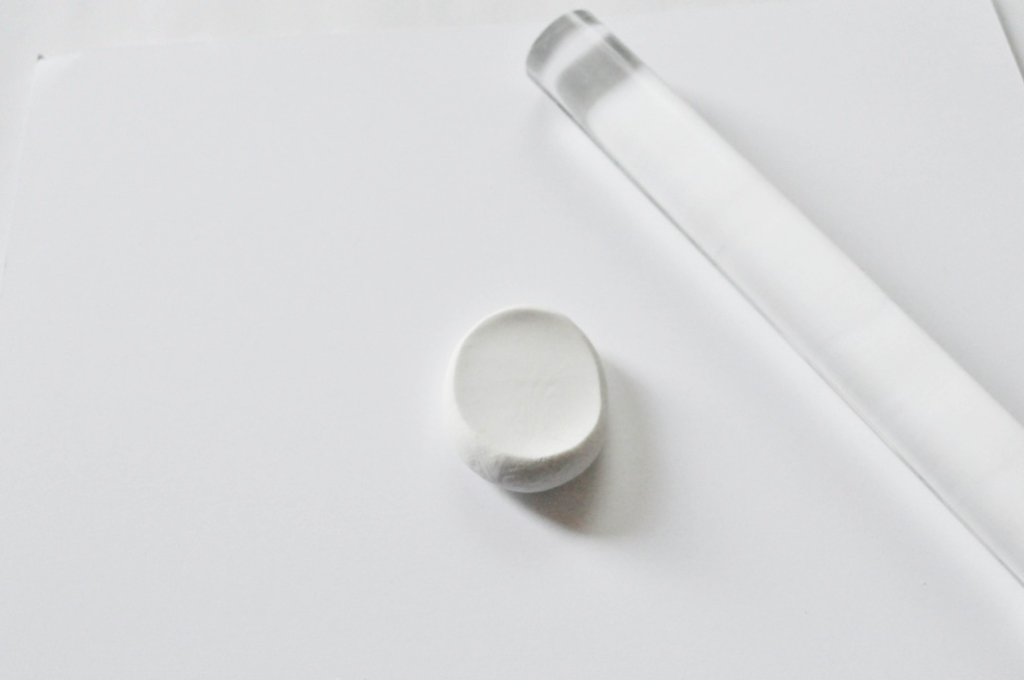 1) Pinch a small piece of clay from your block and use your hands to make a small ball. Use a rolling pin or something similar, to roll your ball out so that it is flat. It does not have to make a perfect circle; I like that mine were a bit oblong – it gave them character!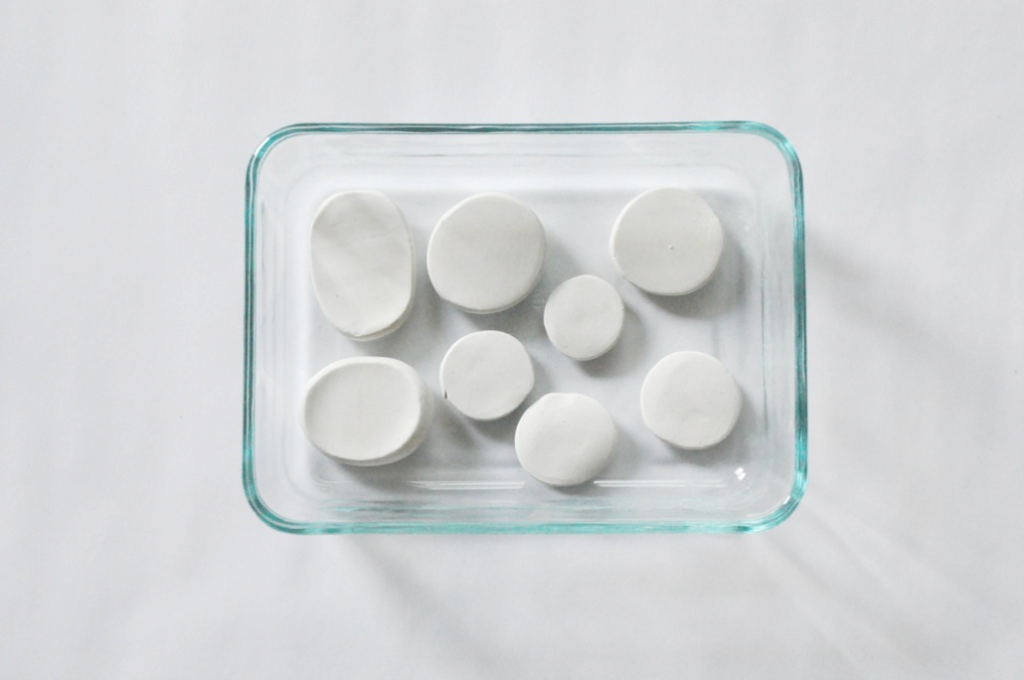 2) Follow the instructions for your clay, and bake them for the appropriate time. Be sure to use a dish that is safe and wash thoroughly once the clay has been removed, as some of it may stick.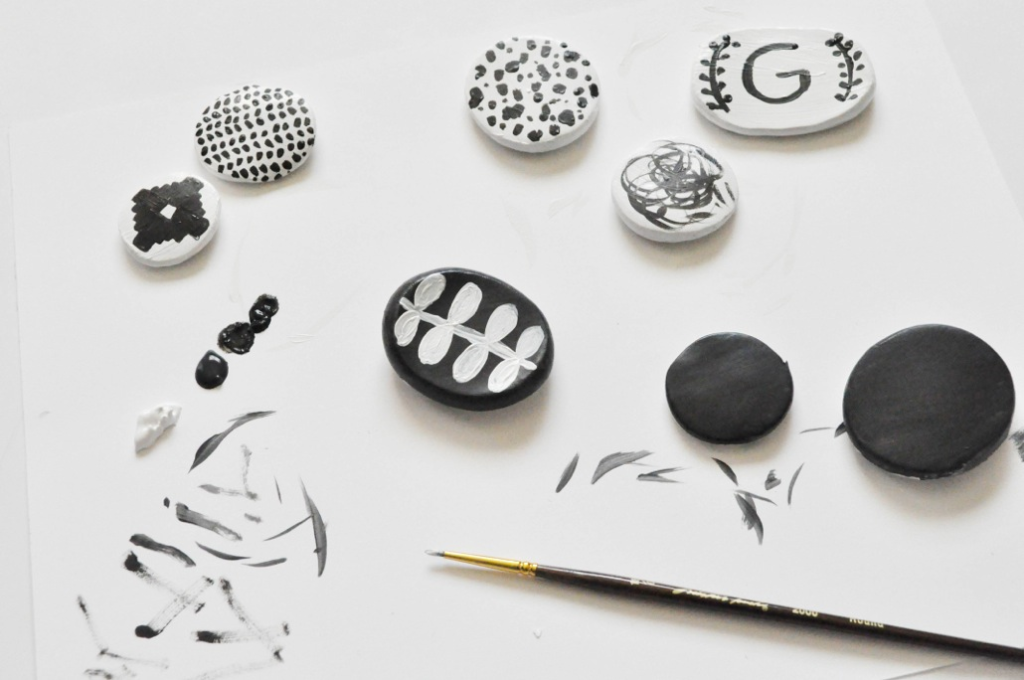 3) Paint! Get creative with designs, patterns and colors! Since our notes have so much writing already, I knew I wanted simple designs that wouldn't distract. Have fun!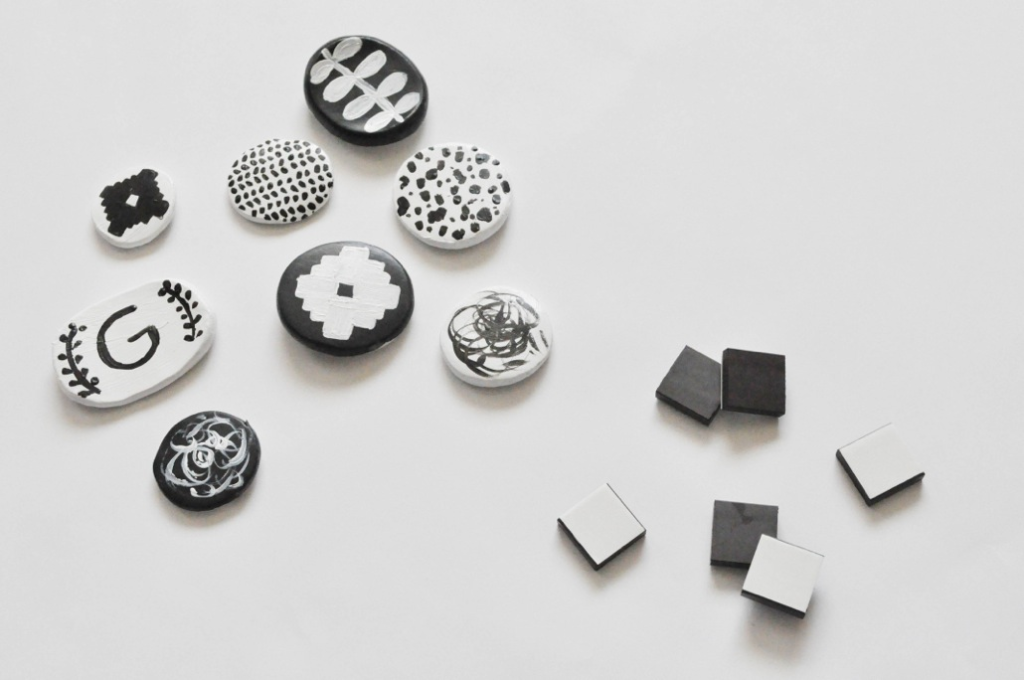 4) Peel the backing on your magnet, so the adhesive is visible. Place the adhesive face-down onto your magnet and press gently. Complete this with your remaining clay circles.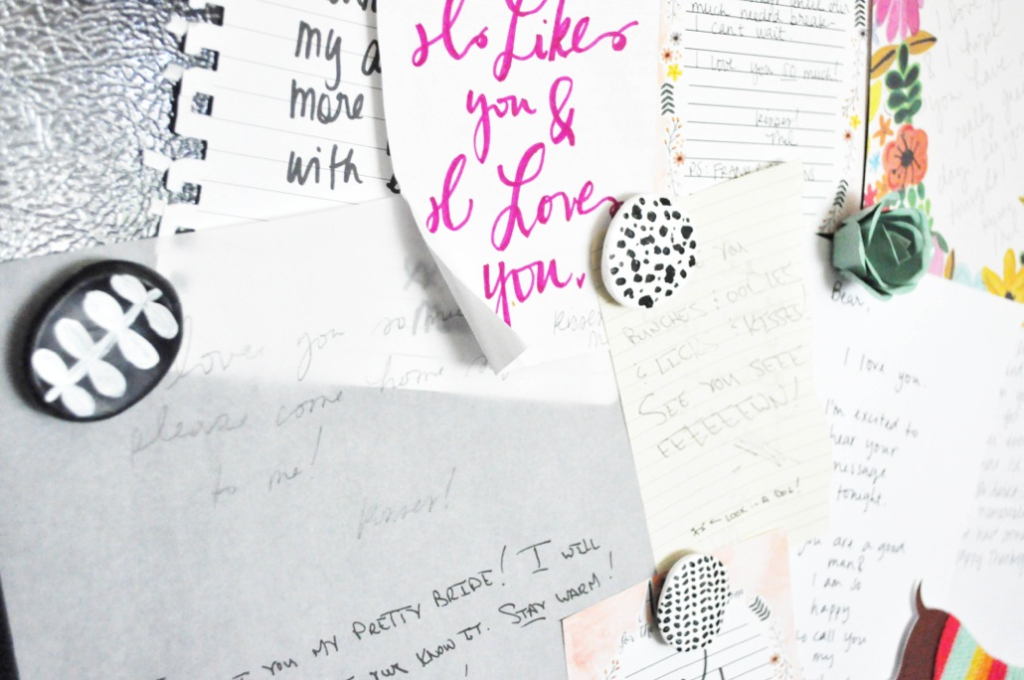 This project didn't take more than an hour and it was relaxing to be able to paint for fun! I love how much it brightened up an otherwise boring space. Get creative with your shapes and colors – I'd love to see what you come up with! Happy Crafting!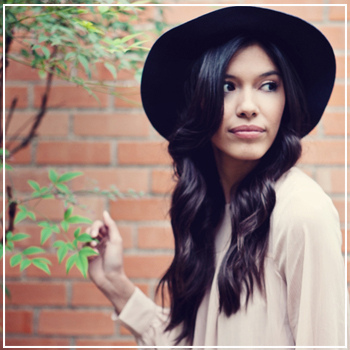 DIY CONTRIBUTOR | posts
Melisa is a 25 year old wife, blogger, entrepreneur and adventurer living in Texas. She loves to create and longs to bring beauty to the world. Her blog, Pie N' the Sky is dedicated to to sharing her life, creativity, and style.
Last Updated on