I decided to dig into my makeup tutorial vaults again and share with you this incredibly easy way to get one of my top five favourite looks!  I named this look "Mermaid Eyes" because the colours and vibrancy just remind me of the ocean in the summertime!  Who wouldn't want to feel like a mermaid?!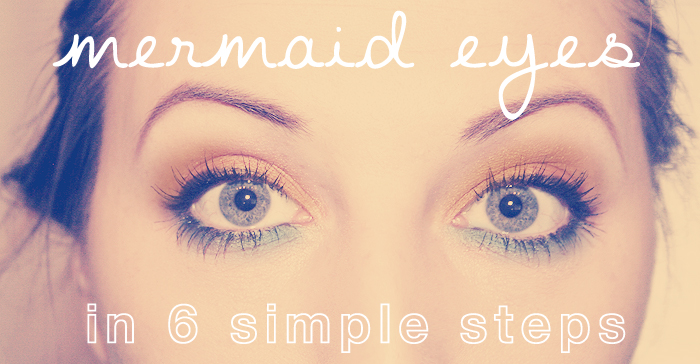 This is a super quick photo instructional. It's even quicker than my last 8 step makeup tutorial!  You can use similar colours to achieve the same look 🙂  In my example, I started out with an orange shade, but went over it with pink. This is because I wanted more of a coral tone instead of straight up orange!  Here we go…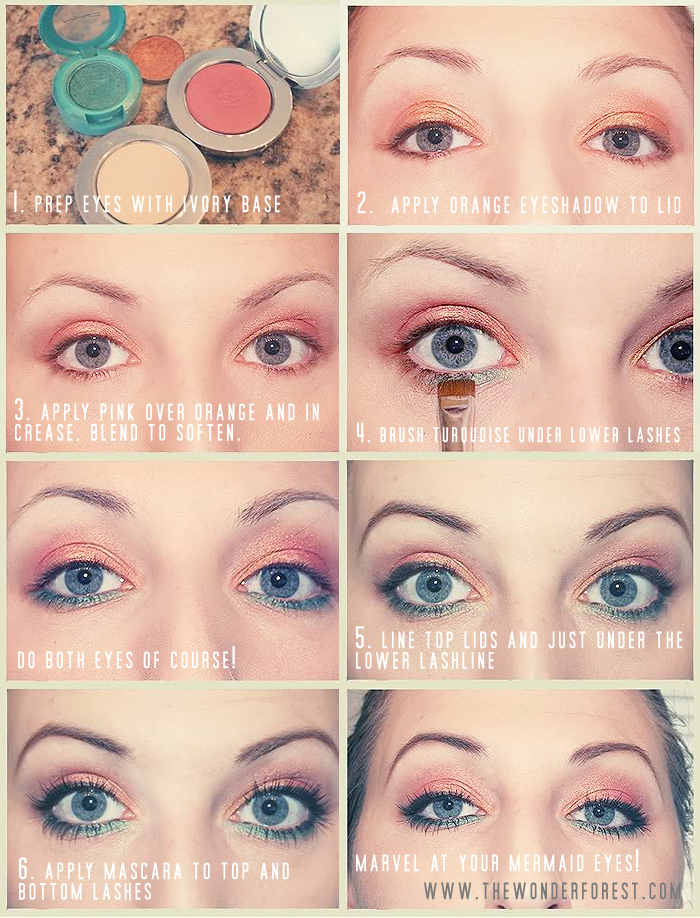 Wasn't that simple?  Now go try it!
Products used:
Rock & Republic eyeshadow in Love Rocks (a dark pink)
Rock & Republic eyeshadow in Veil (ivory)
MAC eyeshadow in Waternymph (Turquoise – it's super vibrant and limited edition, but you should be able to find something similar)
Faces Cosmetics eyeshadow # 196 (a shimmery vibrant orange)
You will also need:
Black eyeliner (Love this one.. good Mac alternative)
Eyelash curler (optional)
Mascara (Rimmel Glam Eyes is my absolute fav!)
Like this? Pin it!
Pin It
I also wanted to mention that I completed a brand new blog design for Jamie over at Awesomely Awkward last night!  Check it out!!! If you're interested in finding out more about my design services, head on over to my design services page.
xo Dana
Last Updated on