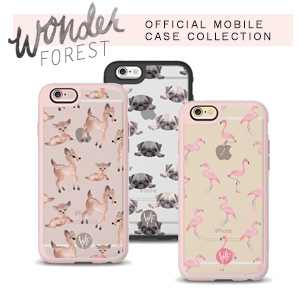 Below are some frequently searched posts and most popular content dedicated to helping you set up a blog or learn more about blogging/websites in particular. Following this, you will find some of my most highly recommended sites, products, and services that we personally use and enjoy.
This post contains affiliate links for product recommendations. Any purchases made through these links help support the blog with a small commission. As an Amazon Associate I earn from qualifying purchases.
Popular Blog Help Posts and Videos:
How To Start Your Own Lifestyle Blog – Complete Beginner's Guide
Must-read Tips and Advice for Bloggers
Set Up a Custom Domain in Blogger
How To Make An Image Link
How To Create A Blog Header (That Looks Good)
Tips for Better SEO
Blogger vs. WordPress (What You Need To Know!)
Create a Blogger Header with Custom Navigation Links (video)
How To Create a Header for Blogger with Photoshop (video)
Mistakes I Made When Starting My Business
Why You Don't Have To Create Content Every Day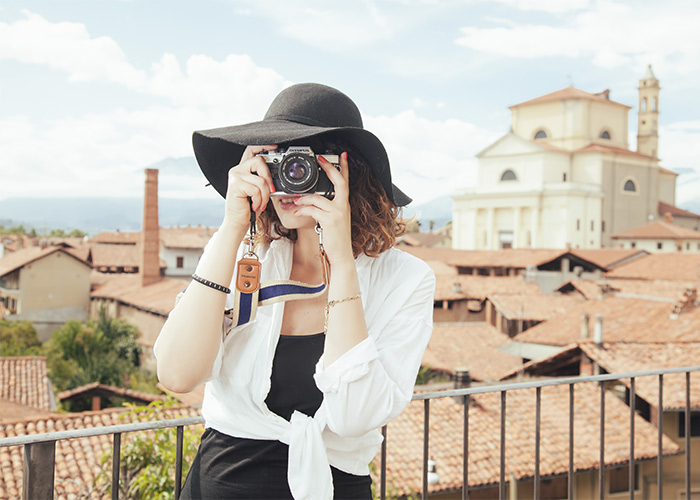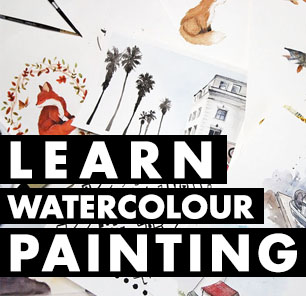 Blog Photo Related Posts:
My Photography Equipment
Setting a Custom White Balance
Re-imagining Your Instagram Profile

Elsewhere
Below is a list of helpful resources that I put together based on what I think you, my readers, might find useful. Please note that some of these links are affiliate links in which I will receive a tiny commission should you decide to purchase the products mentioned, however none of these links are things I haven't personally used often and recommend.
Website, Marketing and Design:
InMotion Hosting – For personal, business, or WordPress web hosting. They offer a super simple auto WordPress install upon signup and offer additional security backups in their plans. This link gets you an unlimited plan, free domain name, and instant set up for just $4.19/mth. I use InMotion for this blog!
MailChimp – This is what I use for some of my newsletter/subscription services. They offer a great free package for up to 2000 subscribers, or you can upgrade if your list requires more than the basics.
MadMimi – I switched from MailChimp to MadMimi for my Wonder Forest email marketing due to the fact that their prices were better for the amount of subscribers I have. I have been blown away by them and their instant customer support and easy to use interfaces, so I wanted to highly recommend them here as well.
GoDaddy – This is where I register all of my domain names. If you need a domain name, they make it super easy to obtain one. They also offer hosting and other features, however I personally prefer to register with GoDaddy and host with Bluehost (above).
WordPress.org – Where you need to go to get a self-hosted WordPress site if you choose to install it manually. You'll need web hosting and a domain name and some experience with website developing. For an easier 1 click option, get a domain name, hosting, and wordpress install through Bluehost here.
DaFont – Where I get most of my free fonts from. Check the license type to be sure you can use each font in whatever application you want to use it for.
Hootsuite – Manage your social media all in one place! You can schedule posts to Twitter, Facebook, LinkedIn and more.
Elance – If you need to hire a professional to help you with a job, this is where I look. App developers, website creators, copywriters, graphic designers and more can all be found here for hire. You can post a job and set your budget and have professionals bid on it. You have full control over choosing your contractor.

Promotional Materials and Printing:
Moo – Another great place to get business cards printed if you are looking for a higher quality product. They can cut them in different shapes and print on a super heavy stock paper. You can have a different design on each card, something unique to Moo!

Photo:
Flickr Creative Commons – Here is where you can get free photos for your website. Be sure to play by the rules, however. There are different types of licenses that allow you to do different things with the photos. These are outlined in the sidebar of the page linked. Read the Creative Commons website for more info.
Dreamstime – They offer a "free images" section for royalty free photo downloads. Be sure to read the license information before using the images on your website or print material.
Stock.xchng – Another leading free stock photo website from the makers of iStockPhoto.
iStockPhoto – You have to purchase the rights to use any photo on this website, however they are much better quality and there is a much larger selection.
Crestock – Probably one of the cheapest paid photo sites with the most flexible terms. You don't need to buy "credits" like you do with iStock either, you can pay directly from Paypal per image. As low as $1 for a single image.

Craft Supplies:
Joann.com
– Sells a wide range of fabric, yarn, and craft supplies and they also now ship to Canada.
Etsy – I search the Supplies section of Etsy for lots of things, fabric in particular.

Fashion/Beauty Deals:
Hautelook – My secret to saving tons of money is Hautelook. By far my favourite place to shop! They are a members only private sale site with new deals on fashion, home decor, kids stuff, and more every day. I wrote about it here.
Gilt – Gilt is another member's only popup sale site that is very similar to Hautelook, but a little more high end, in my opinion. They have everything from clothing to housewares to travel deals daily. If you're not a member you really should be!
eBay
– I shop eBay pretty much multiple times a week. Check eBay before shopping anywhere else, I bet you can find what you are looking for cheaper than retail!