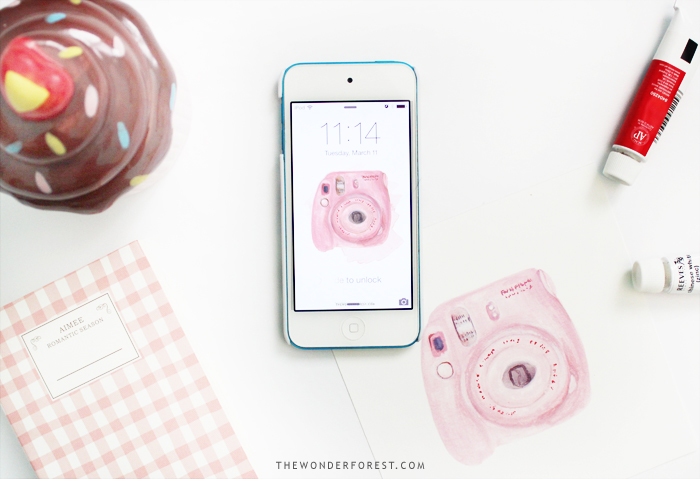 A while ago, I offered you a free printable art piece of one of my camera watercolor paintings. I've created a couple of other camera paintings and thought that Tech Tuesday was a good opportunity to share another with you, in wallpaper form!
This one is of the ever-so-popular Instax Mini camera and I've included different colour choices below. These are set to fit iPhones, but can be used on other devices as well. Visit the links below to download and set one up on your device!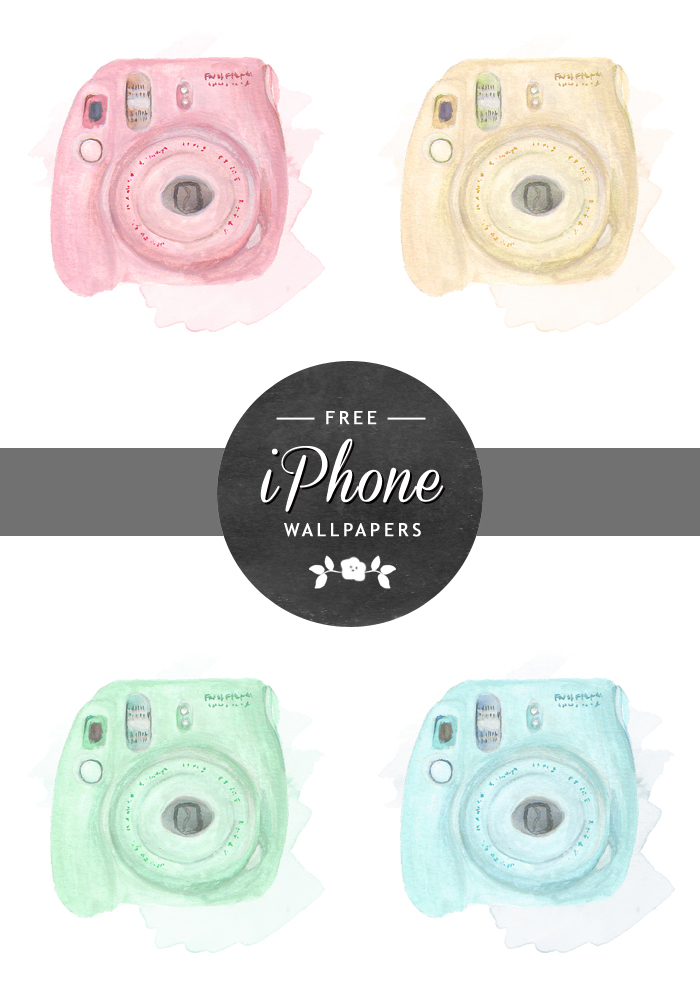 "Pink Instax Mini Lock Screen"
"Mint Instax Mini Lock Screen"
"Yellow Instax Mini Lock Screen"
"Blue Instax Mini Lock Screen"
How to install:
Open the image link on your device. Press and hold on the image and choose Save. Find the image in your photo albums then click the bottom left "share" icon. Choose "use as wallpaper". Set as Lock screen. Done!
I hope you like these! If you use them, share a pic with me on Instagram (@wonderforest) or hashtag #wonderforest!

Please do not share the full size downloadable images on your blog/website, use for profit in any way, or claim as your own. Not to be used in any other form than the original. I offer these freebies to my readers as a small token of my appreciation so please play nice 😉 All artwork is © copyright dana fox and wonder forest, 2014. If you'd like to share, please be sure to link back to this post so your visitors can grab them directly.
Last Updated on