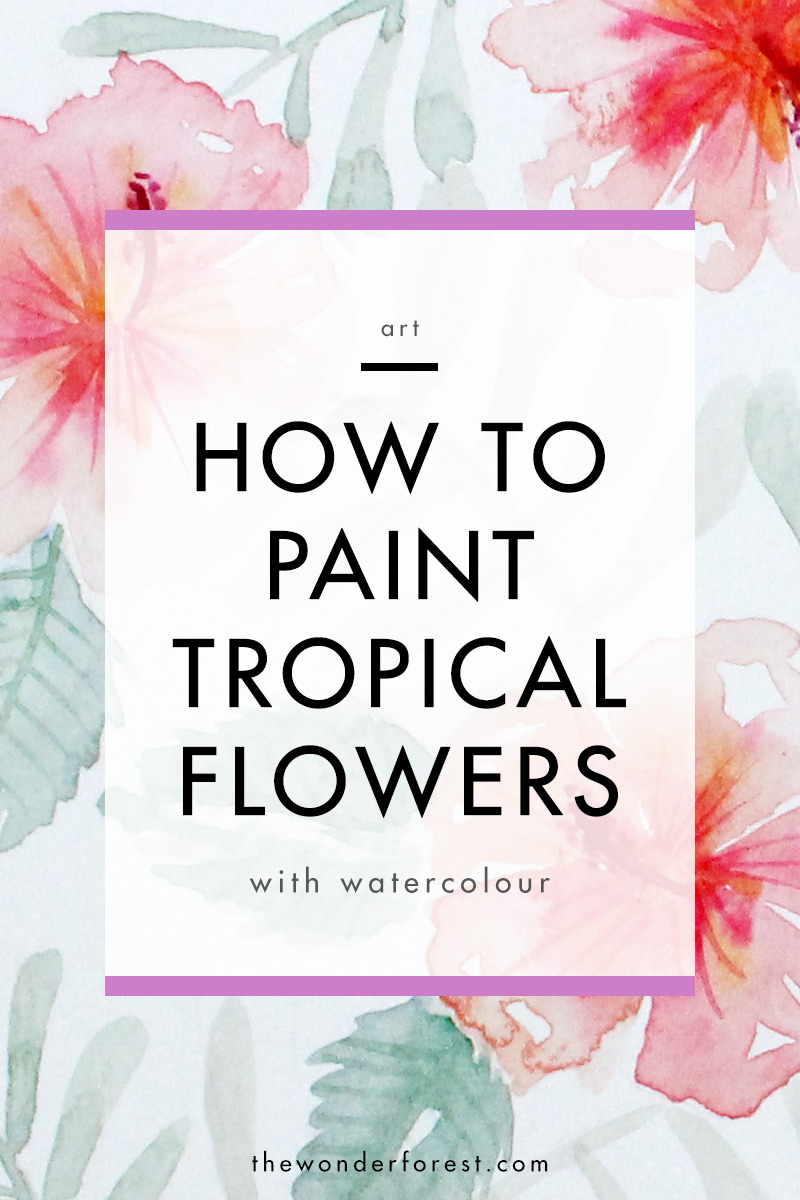 Painting flowers is a great way to familiarize yourself with watercolour because there are so many different shapes you can create and so many different colour combinations to discover.  You don't have to be a professional artist to dabble in floral painting, because even the simplest, most loose arrangements usually end up turning out lovely.
In this new painting video, I wanted to share how I create these tropical flowers using a couple of basic techniques. I really love how this turned out and the colour palette worked so well.

How to paint tropical watercolour flowers
If you're ready to watch, click here or press the play button below.
I teamed up with Twentieth Century Fox for this one in connection with their new release SNATCHED which is now out on DVD/BluRay.
The film is cringingly hilarious, with mishap after mishap befalling Emily (Amy Schumer) and Linda (Goldie Hawn) as they're trying to have a relaxing mother-daughter getaway.
You can download the movie now on iTunes or grab it on DVD/Blu-ray.
In spirit of the "paradise" getaway that these two ladies attend, I decided to paint some tropical flowers! I hope you like this one and if you create some watercolor flowers of your own, tag me on instagram! @wonderforest
Want to learn more?
If you want to learn more about watercolour painting, check out my Watercolour Workshop, where I teach you the fundamentals of watercolour in an extensive video library. You'll go from beginner to boss and become comfortable with painting while reducing your stress and anxieties.
Hope to see you there!
Last Updated on