When I saw this boho feather headwrap over at Urban Outfitters, I knew I could create something similar! I'm a big fan of festival inspired accessories (especially ones with feathers) and this would be perfect for any summer event!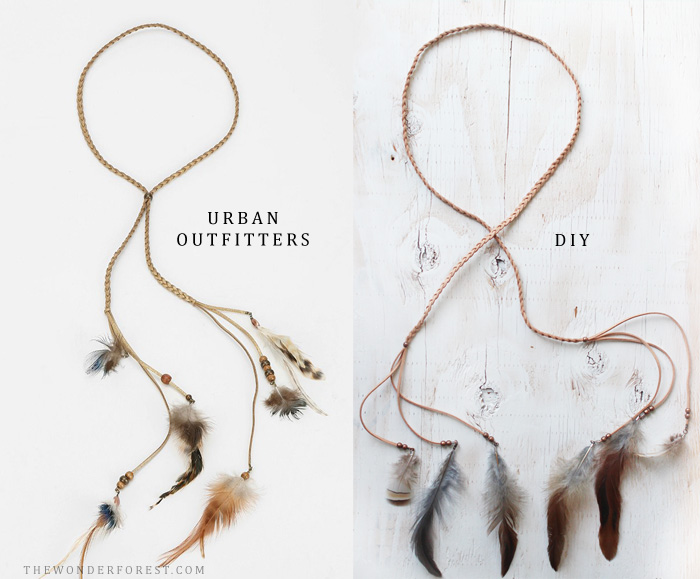 If you want to make one too, here is what you will need: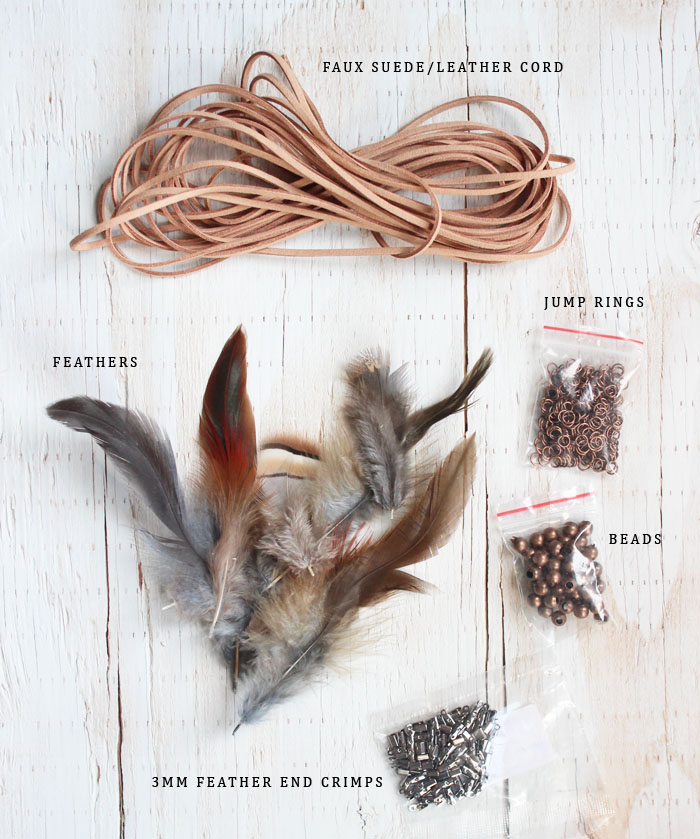 I bought the suede cord and crimps at this Etsy shop, and had the other supplies from previous projects. (I got the feathers here).
Start by cutting your cord into three pieces of equal length. You can measure the length around your head, leaving a bunch of tail end, and then double it for each piece since we will be braiding it.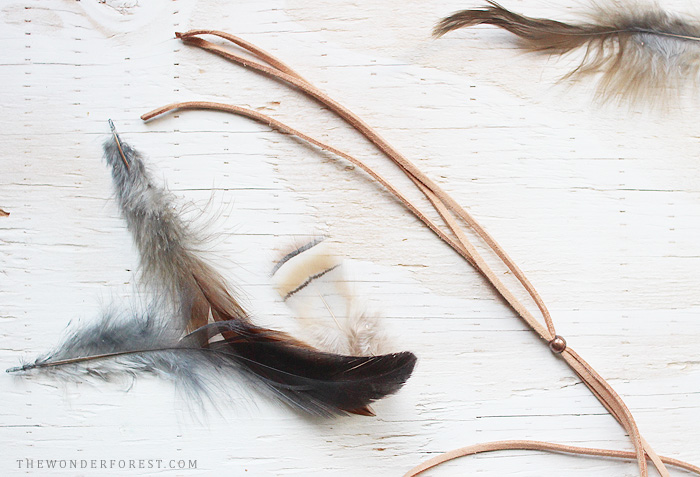 Then grab a bead and thread it onto one end of your cords, leaving a few inches free. Your bead holes should be large enough to fit the cord through, but not too large that the bead will fall off. My beads were a bit smaller so it took a bit of time to get all of the cords through! Where this bead starts is where you will start braiding.
Braid the cord all the way down until you get a few inches from the end. Add another bead to the end to secure the braid.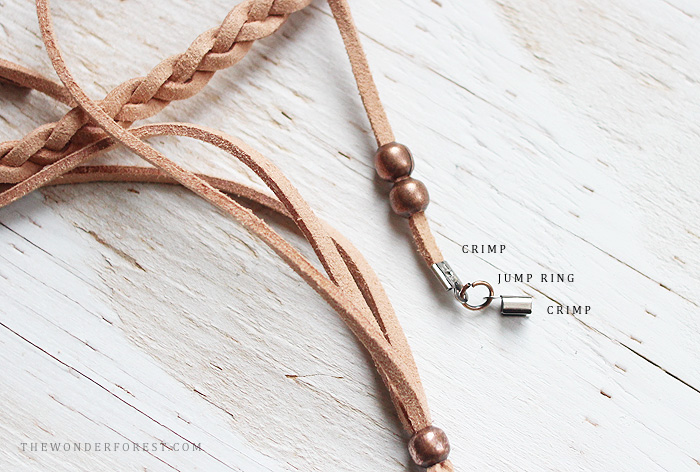 Thread two beads onto the fringe, then add a crimp, a jump ring, then another crimp. The crimps are easy to use. You just pop your cord into it and use some pliers to press the ends down on top of it.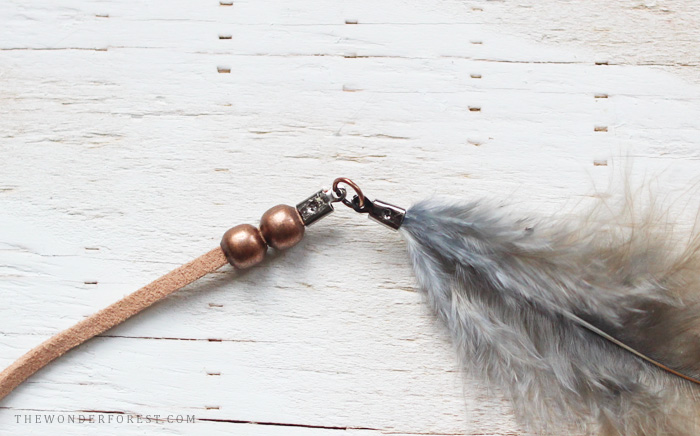 On the other open crimp, insert your feather and crimp down once again. Slide your beads down to the end.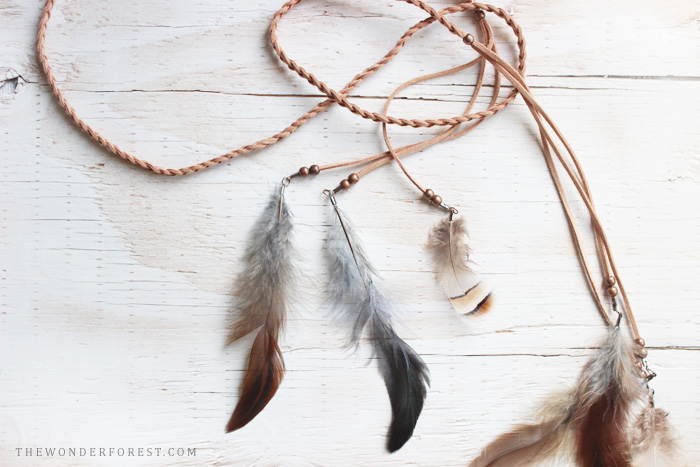 Do this for each cord. Try making them different lengths so they all hang nicely!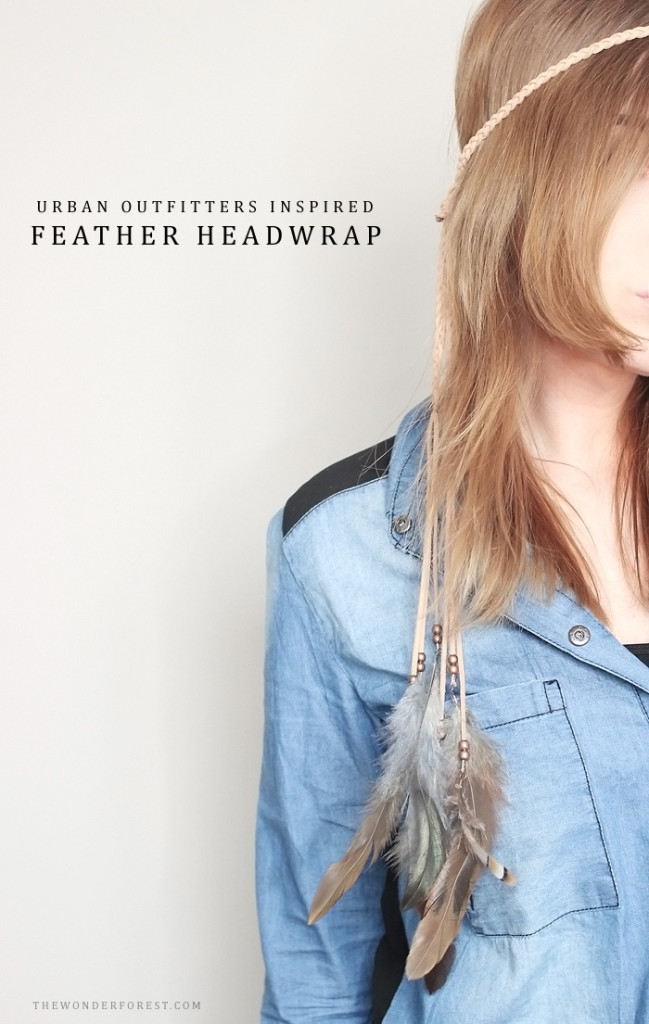 To wear it, just tie it in a knot around your head and you're good to go! Wouldn't this look great with a dip dyed ombre tank?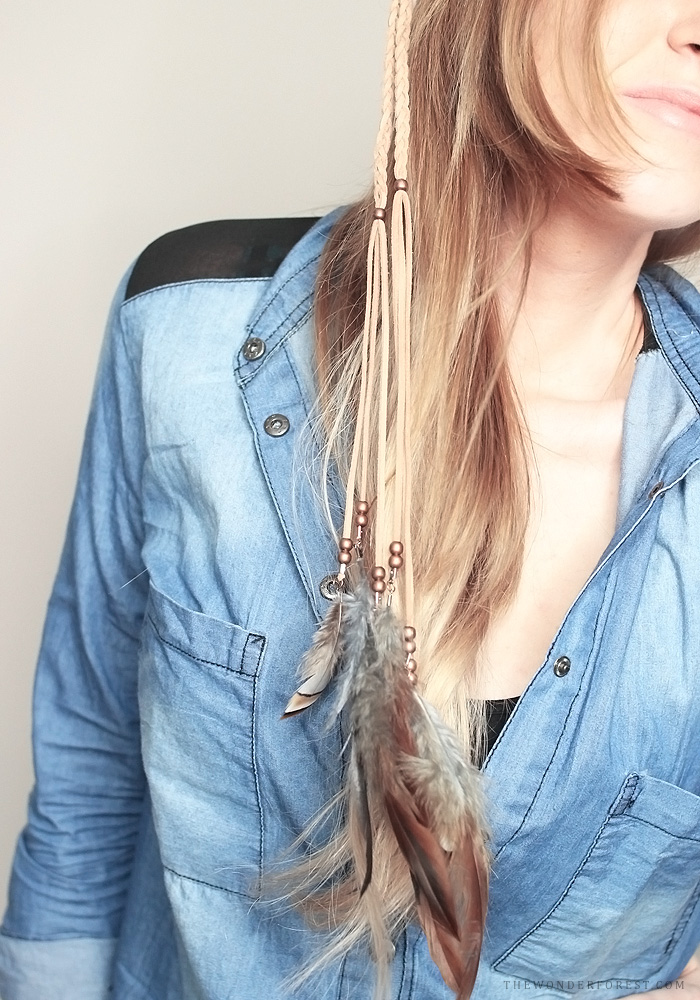 Last Updated on