Wonder Forest is all about growing creatively and being the best you. I'm excited to introduce you to my contributors… all of whom are inspiring women with creative minds. These ladies help to make this blog what it is by sharing DIYs, beauty tutorials, design downloads, advice, and more!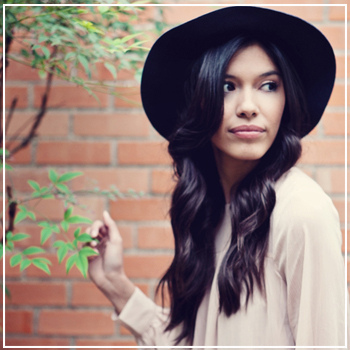 DIY CONTRIBUTOR | posts
Melisa is a 25 year old wife, blogger, entrepreneur and adventurer living in Texas. She loves to create and longs to bring beauty to the world. Her blog, Pie N' the Sky is dedicated to to sharing her life, creativity, and style.

BEAUTY & HAIR CONTRIBUTOR | posts
Emily is an overachiever through and through who loves spending her time working as a natural light photographer, a fashion and beauty blogger on her site The Freckled Fox, an NPC fitness competitor, a hairstyle enthusiast, and online shopper extraordinaire. Most of all she's a lucky wife and mother to her four kiddos, 4 and under. Addictions include list writing, peanut butter, going barefoot, and posting to her Instagram.
ADVICE CONTRIBUTOR | posts
Dr. Danielle Dowling is a life coach and psychologist. Her goal is to motivate women to live inspiring lives and to help them achieve their dreams, whatever they may be! Connect with Danielle on Twitter and Pinterest. Ready to step up your game? Hire her. You won't regret it.

DIY & DESIGN CONTRIBUTOR | posts
Melyssa is a graphic designer and blogger hailing from the mean streets of Orange County, California. You can usually find her on her blog, The Nectar Collective, where she uncovers positive vibes, spreads creativity, and talks about her corgi more than most people talk about their children. She also spends entirely too much time on Twitter, so you might as well say hello! @nectarcollect.

DIY & RECIPES CONTRIBUTOR | posts
La is a designer, blogger at messyla.com, stylist and photographer. She lives in a little cottage in Scotland and loves baking, drinking coffee, and cats. When she is not photographing beautiful things she can be found collecting kitchen paraphernalia and wearing stripes.

PERSONAL STYLE CONTRIBUTOR | posts
Joëlle is a twenty-something wife, working professional, and personal style enthusiast living in Toronto, Ontario. Her blog, La Petite Noob, covers everything to do with exploring personal style, beauty and lifestyle, as well as documenting her list of 30 things to do before 30. She is an aspiring world traveler, obsessive Instagrammer and will never say no to a good gin and tonic.