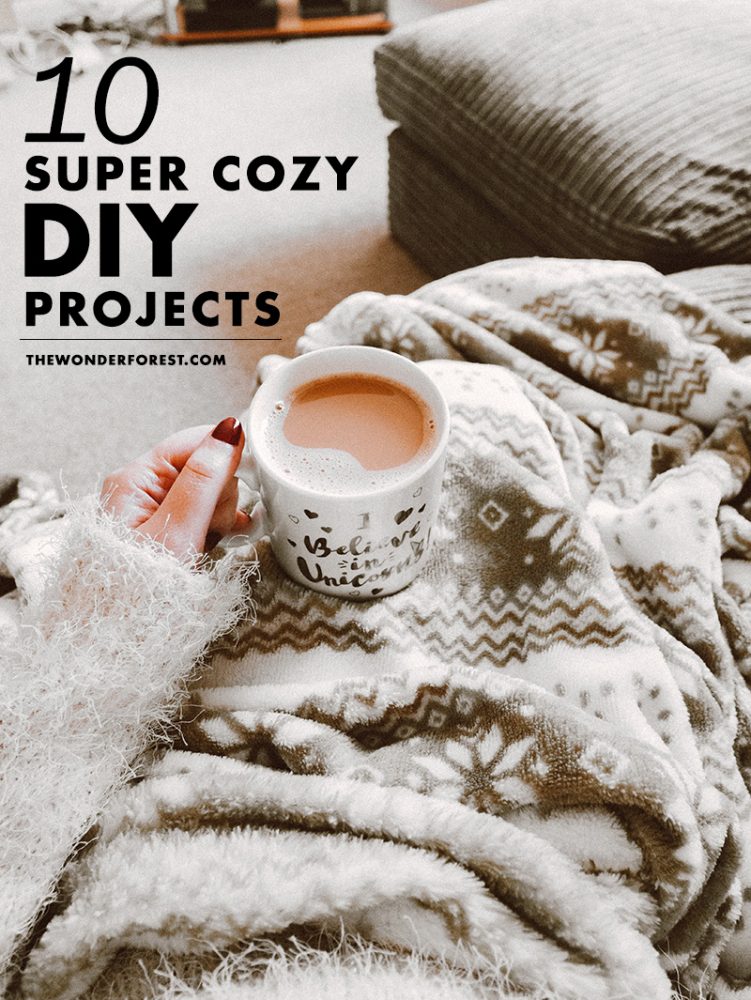 Just because the holidays are over, it doesn't mean that winter isn't still upon us!
The colder weather might have you feeling like all you want to do is cozy up inside, so why not make the most of it and try some of these awesome cold weather cozy DIYs that we've hand picked for you.
Grab a warm drink of your choice and let's get started…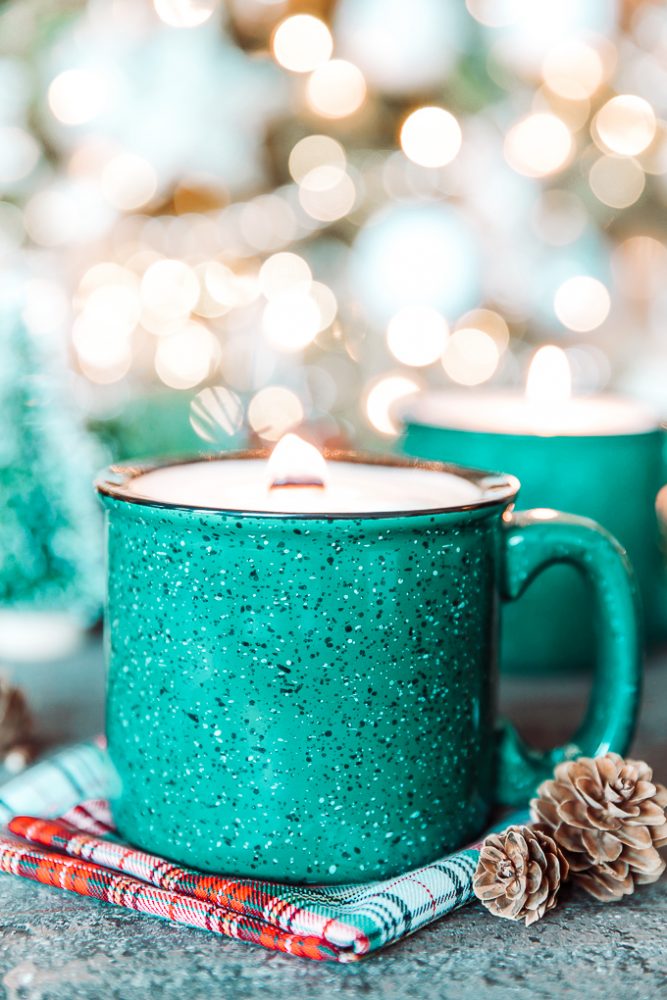 1. DIY Mug Candle
This charming candle can be crafted using some basic candle supplies and any mug of your choice! Match your mug with your decor and light it up for a cozy night in. Click here to view the full tutorial.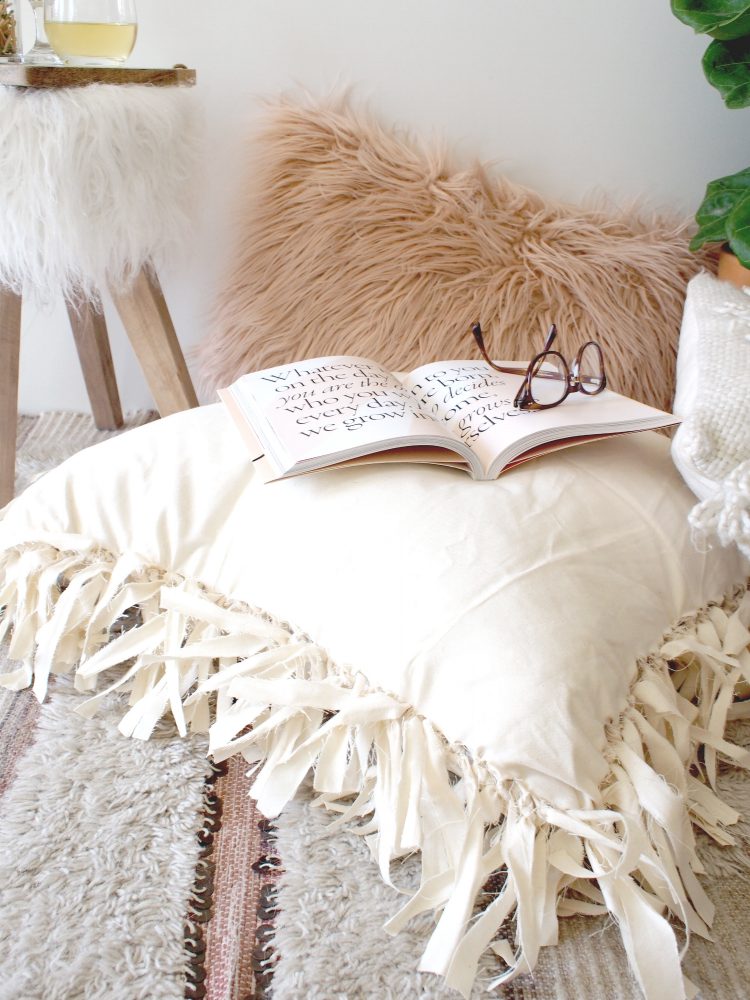 2. A Cozy No Sew Throw Pillow
We love this pillow because it's not only super adorable, but also super easy! It requires zero sewing skills and can be made with virtually any fabric of your choice. Click here to see the full tutorial.
3. a DIY Cat Hammock
We can't forget about our little furry friends! They deserve all of the coziness too, which is why we adore this handmade cat hammock that is sure to be appreciated. Click here for the full tutorial.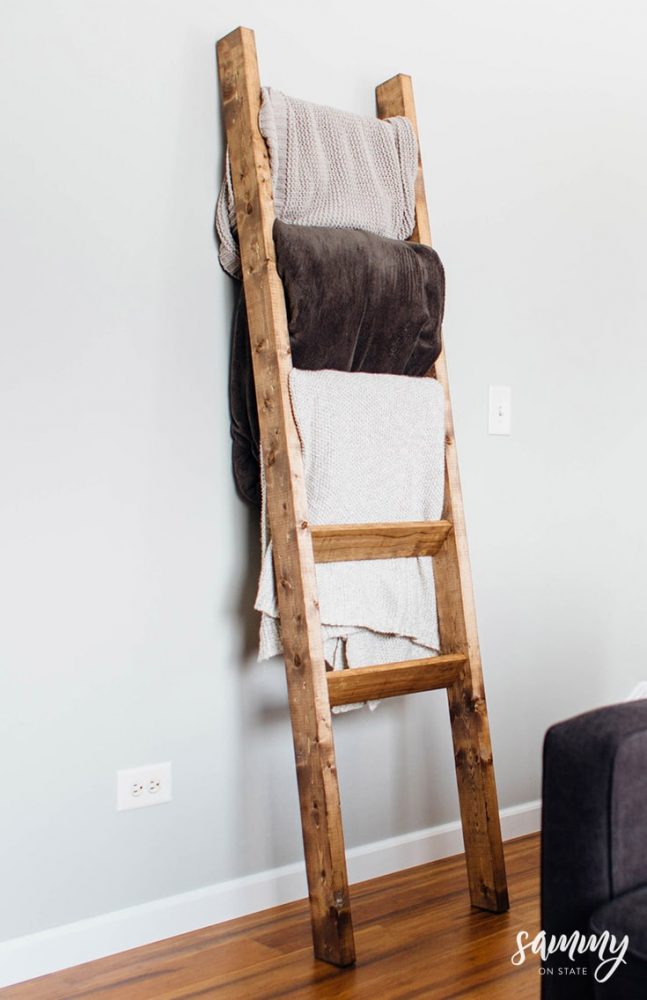 4. Make a DIY Blanket Ladder for Under $10
Yep… under $10! This super easy blanket ladder makes such a nice rustic display for all of your coziest blankets. We love how the slats are angled to hold each blanket straight. Click here for the full tutorial.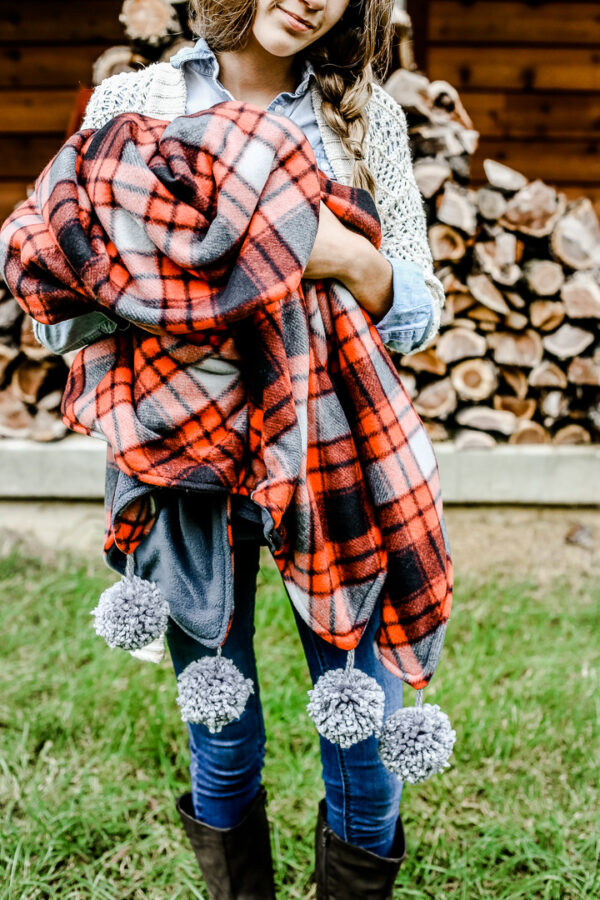 5. Make a Fleece Blanket with Pom Poms
This blanket is made from fleece which is sure to keep you toasty warm. It only requires basic sewing knowledge and we think that the pom poms add such a cute touch! Click here to see the full tutorial.
6. Make Your Own Tea Blends
Nothing warms up a chilly day like a fresh cup of tea. Why not try making your own tea blends starting with these five combinations?! Click here for the full tutorial.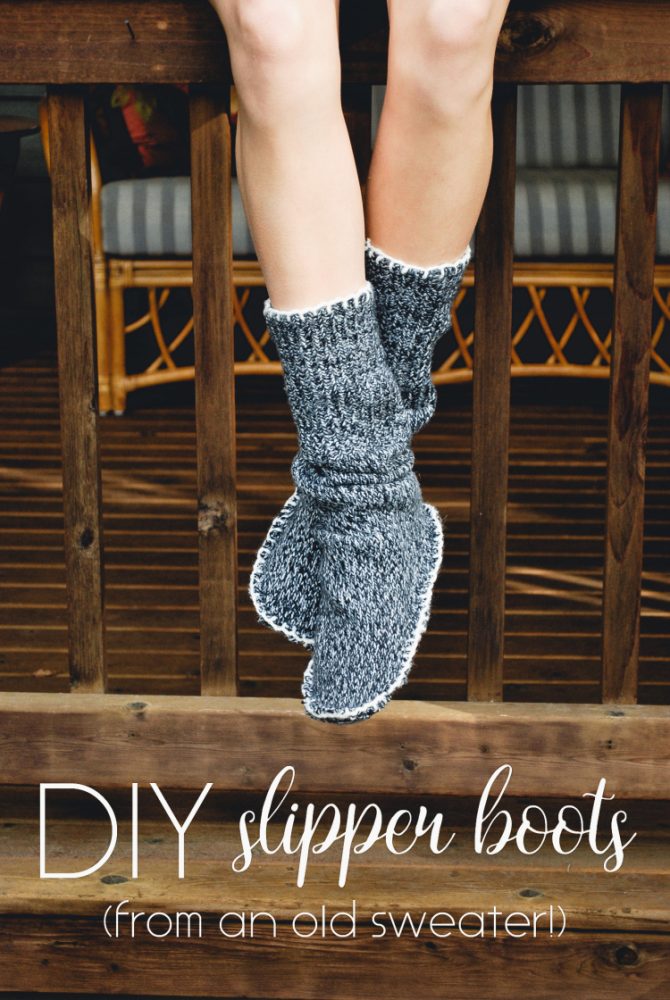 7. Make some DIY Slipper Boots From an Old Sweater
We're all about re-using supplies that we already have, which is why these DIY slipper boots spoke to us! This totally simple tutorial will show you how to transform that old sweater into brand new slippers that can be enjoyed for ages! Click here to see the full tutorial.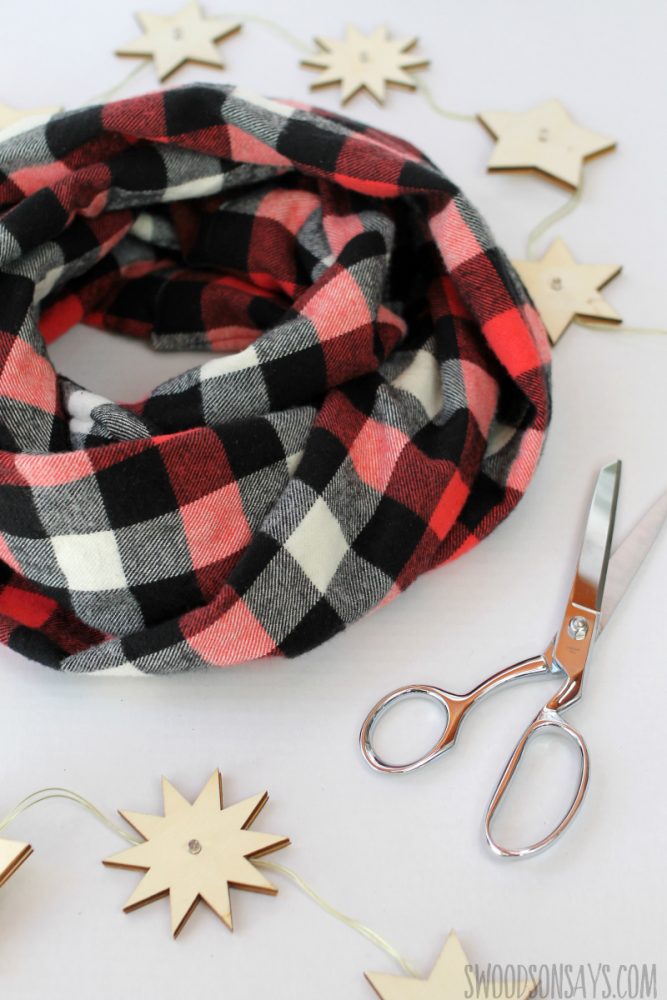 8. Craft an Easy Flannel Infinity Scarf
This is probably one of the easiest and quickest cold weather DIYs ever. Take some flannel and craft yourself a warm and cozy infinity scarf that can be worn as an outfit accessory or simply to keep your neck warm. Click here for the full tutorial.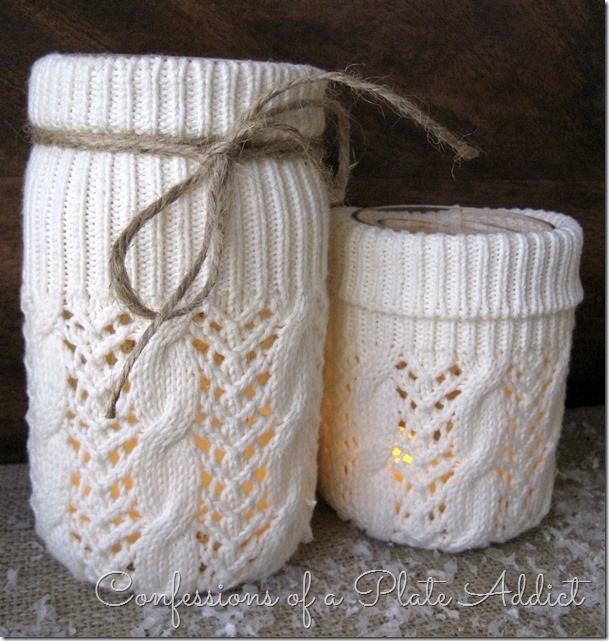 9. DIY Sweater Candles
Cozy up your candlelight by creating these super cute mason jar candles combined with some old sweaters! Who knew a transformation could be so easy? Click here for the full tutorial.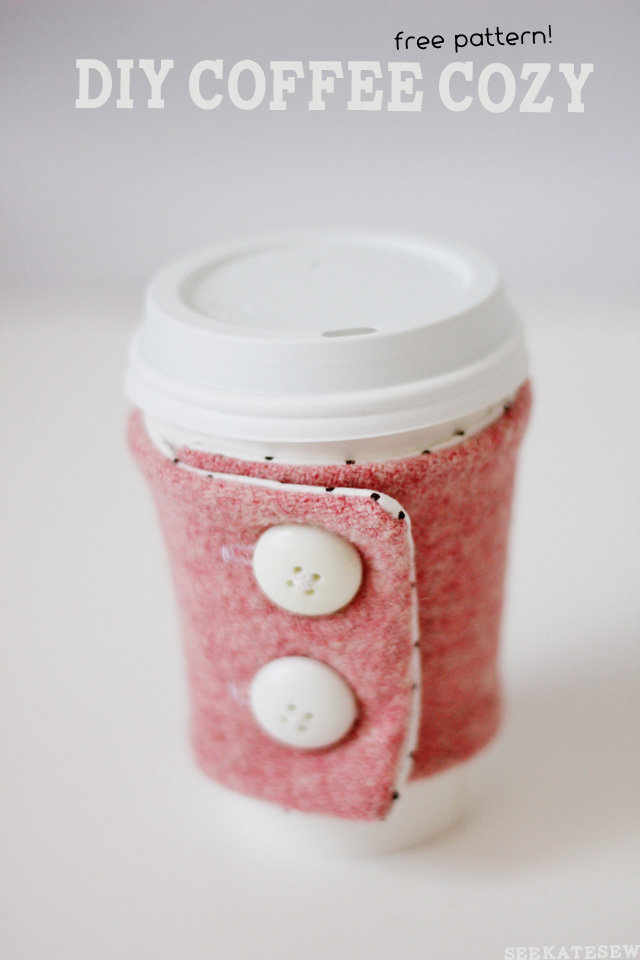 10. Hand Sewn Coffee Cozy
Keep your hands comfortable by sewing this simple coffee cup cozy. These make awesome gifts for friends, and you can store them in your car for on-the-go coffee runs. Click here for the full tutorial.
I hope that this helped you get a few ideas for projects that can easily be done during a cold afternoon! Which project do you think you'll have to try?
YOU MIGHT ALSO LIKE:
DIY Gift Projects to Try This Weekend
10 Cute DIYs for Decorating Your Bedroom
Last Updated on