Whether you're celebrating Valentine's day with your beau or having the girls over for a Galentine's Day celebration, we've got your covered with a variety of super cute DIY projects!
Looking for something special for your significant other? Try these DIY Valentine's Day gift ideas for your partner!
1 – Rose Clay Face Mask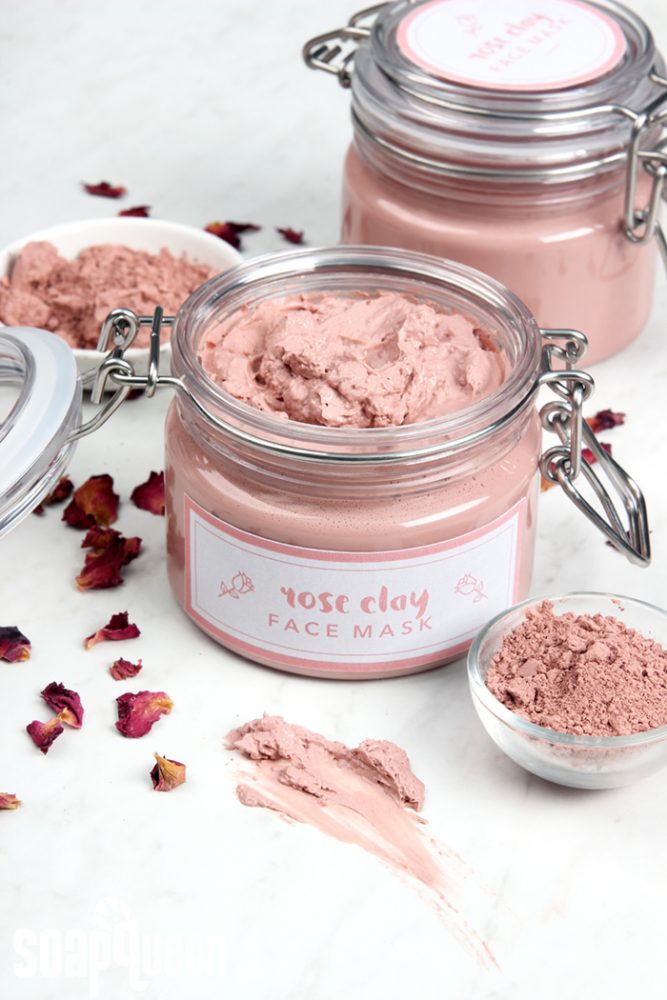 This self-care DIY is ideal if you're planning on having a sleepover with the gals, or just a relaxing night in by yourself (NO shame in that)! Soap Queen uses rose clay (for its gentle oil-absorbing properties) to create this luxurious concoction.
2 – Crochet Candy Heart Pillows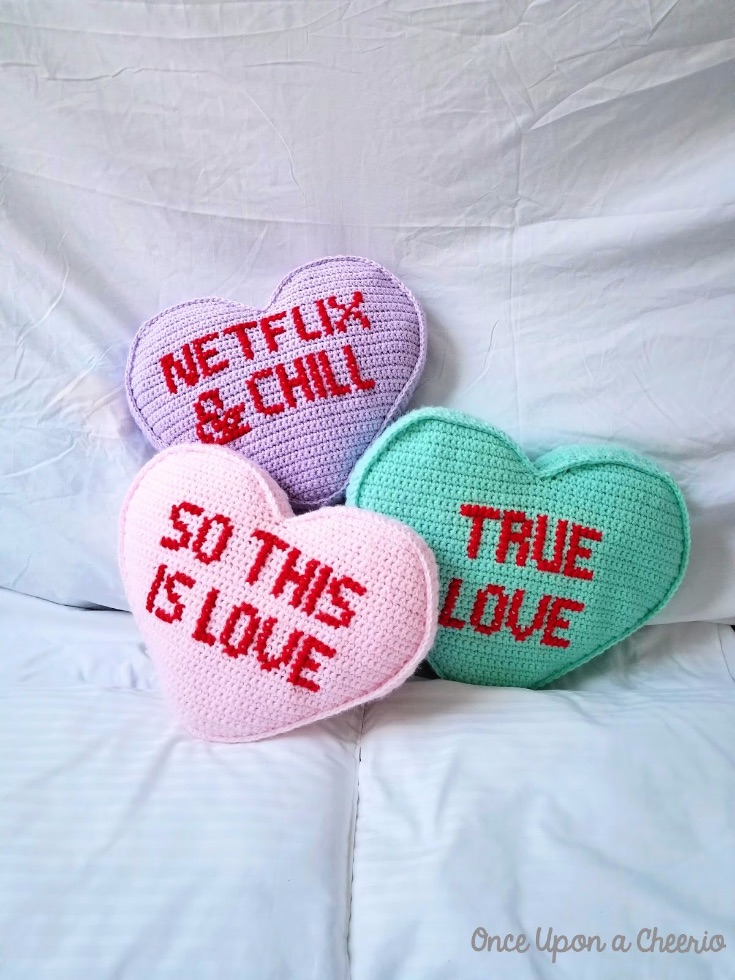 While this tutorial requires some experience with the ol' crochet hook, the outcome is oh-so-cute! Once Upon a Cheerio offers a pattern for the plain heart pillows as well as for the cross-stitched letters.
3 – Valentine's Day Garland
If you're like me and aspire to theme your home year-round for every occasion, a simple garland is a good place to start! This tutorial by Liz Marie uses heart pouches from Target, but you can easily pick up some pouches from the dollar store and paint on your own hearts if you can't find the original product.
4 – Hanging Flower Heart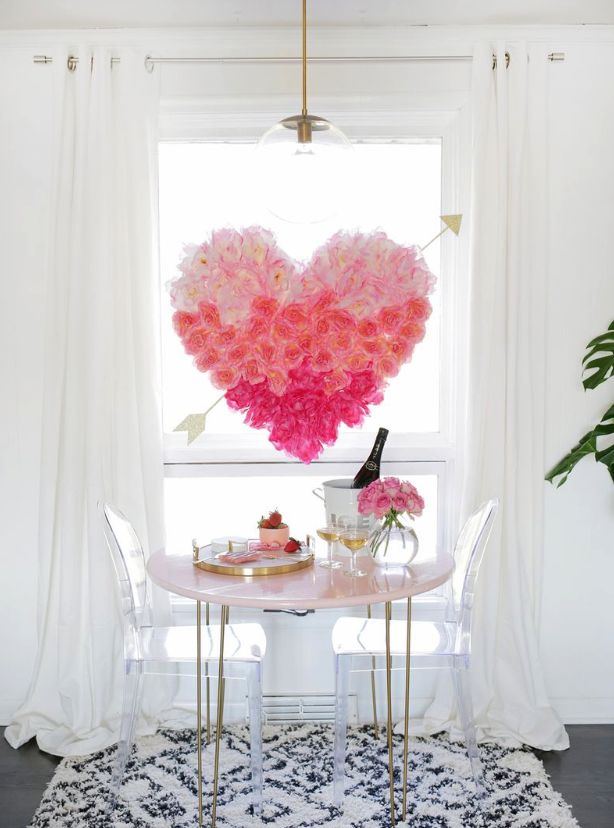 Who wouldn't love to come home on Valentine's Day to this spectacular flower heart DIY?! Someone without a heart, that's who. Get the full tutorial over at A Beautiful Mess.
5 – Valentine's Gingerbread House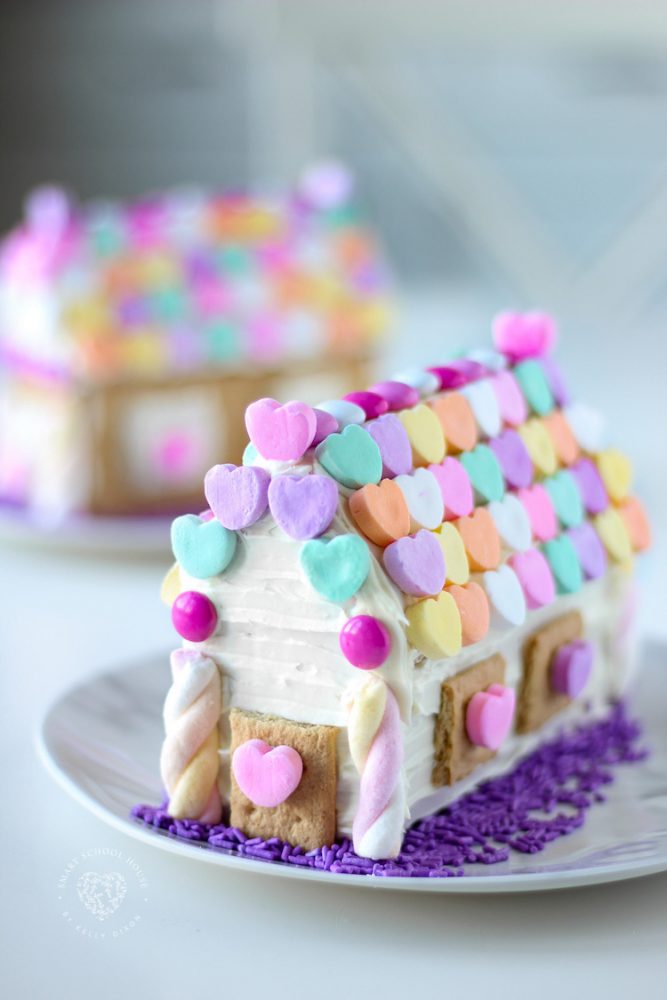 Going out for Valentine's Day is actually harder than it seems – there's hoping for a reservation, hoping the menu doesn't change to a random Valentine's Day set menu (bad for anyone with dietary restrictions who has sifted through hundreds of menus) and just the overall fuss of the evening. Here's a fun alternative: stay inside, drink wine and make a fun Valentine's Day Gingerbread House with your special someone!
6 – Painted Mason Jars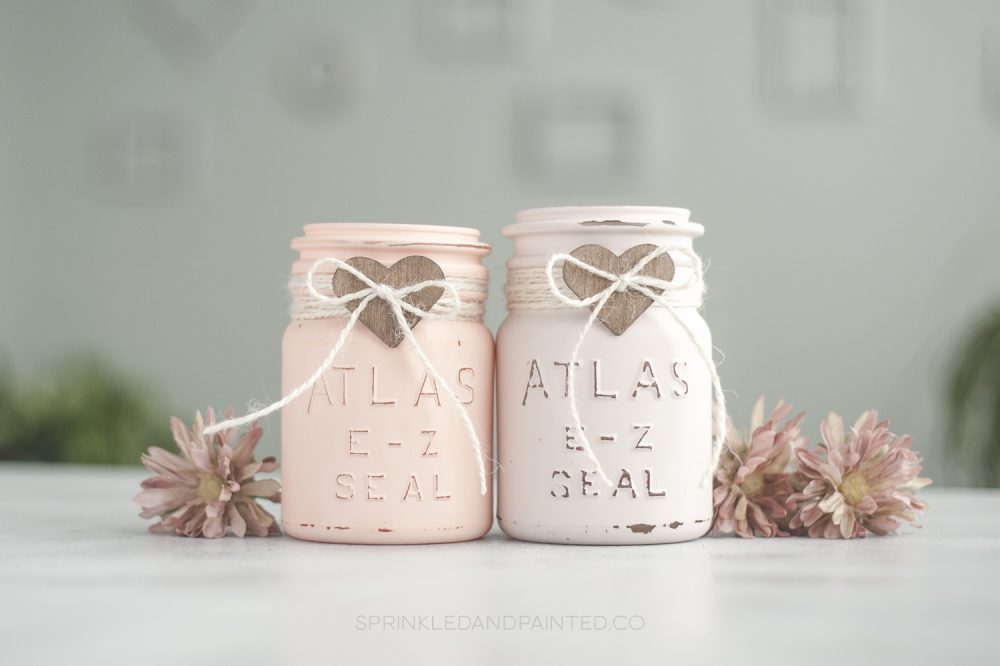 This project has a little more longevity past Valentine's Day, but will still give you that feeling of celebrating the holiday. Use latex paint, twine and heart-shaped elements to create these adorable painted mason jars.
7 – Conversation Heart Bath Bombs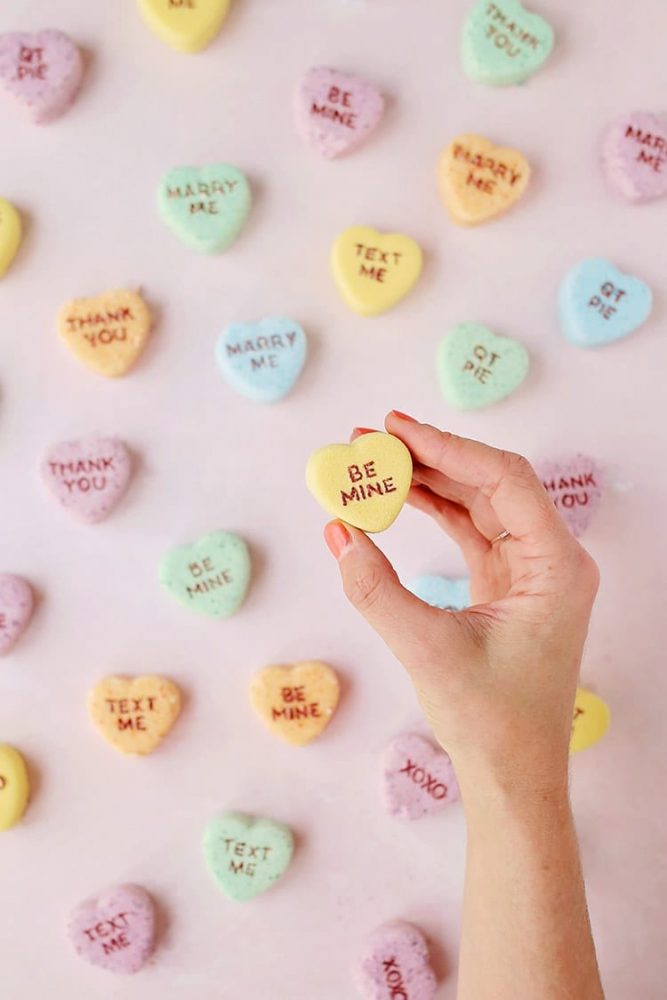 While conversation hearts remain a divisive topic (I'm not a huge fan of any super chalky candy) on the candy front, there's no doubt that these conversation heart bath bombs are an adorable project to do on Valentine's Day. Plus, you can take a long and relaxing bath as a reward when your bath bombs are ready!
8 – Valentine's Day Gnomes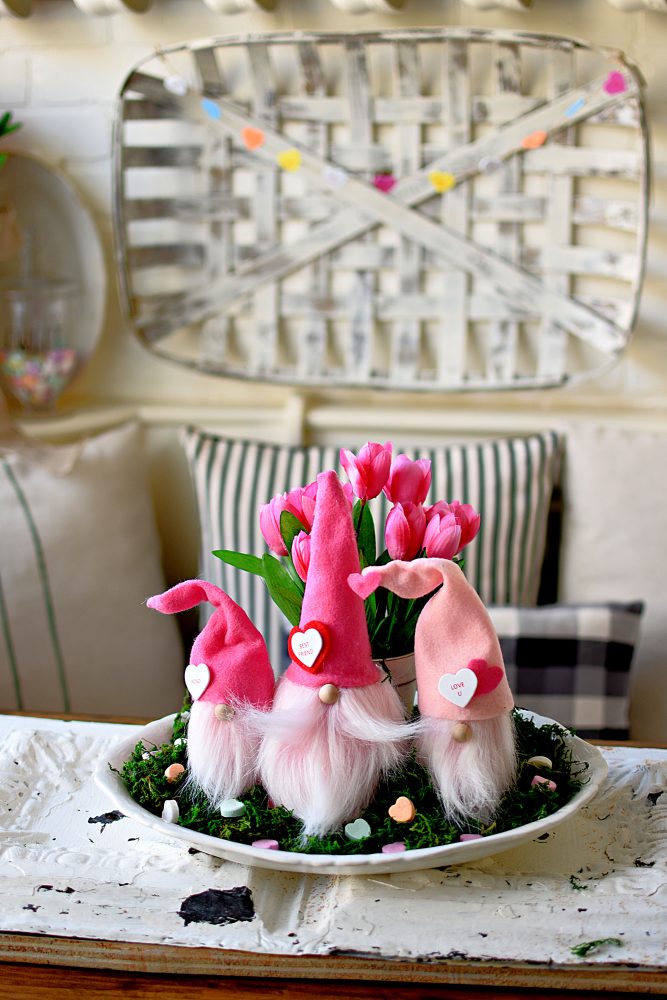 We all know gnomes come around for the holidays – but surprise surprise – they don't just disappear with December. Keep these whimsical creatures in your home a bit longer with a Valentine's Day rendition by The Yellow Brick Home.
9 – Heart Cupcake Watercolour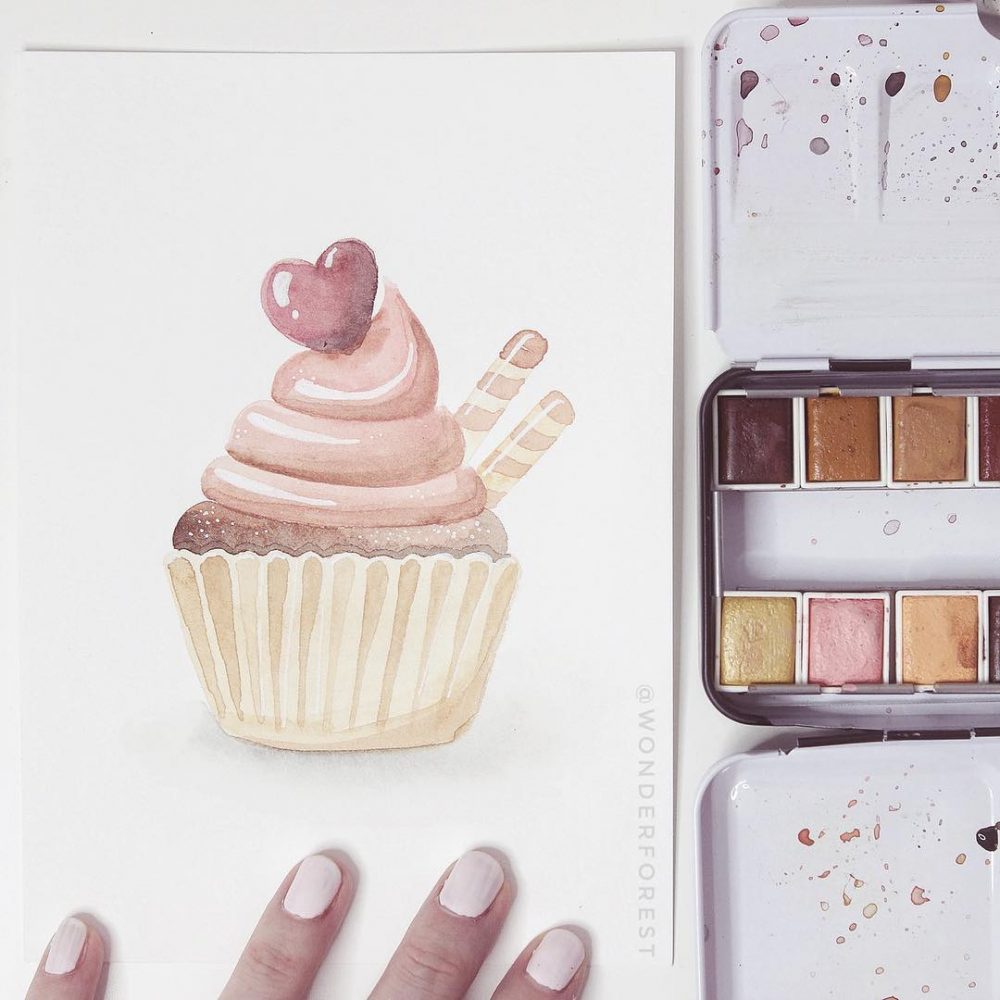 We saved our own creation for last! This super cute heart cupcake watercolour will capture the heart of even the most unrequited of loves (but don't quote us on that). Watch the DIY tutorial here!
PIN THIS:
Last Updated on