I don't know about you, but when the cold weather fades, I tend to put away my beloved crochet hook and yarn. Chunky scarves, hats, and thick blankets are tucked away for a few months, so what's left to crochet?
The answer is: lots! Now is the time for tank tops, beach bags, cute sunglasses holders, and cold beverage coozies. Boho items like flowy vests and bags are also a must-have crochet item in the summer, so if you know your way around a granny square, you're ready to rock.
Add these 20 projects to your summer crochet bucket list–you may discover your new favourite crochet project!
Crochet Pineapple Earrings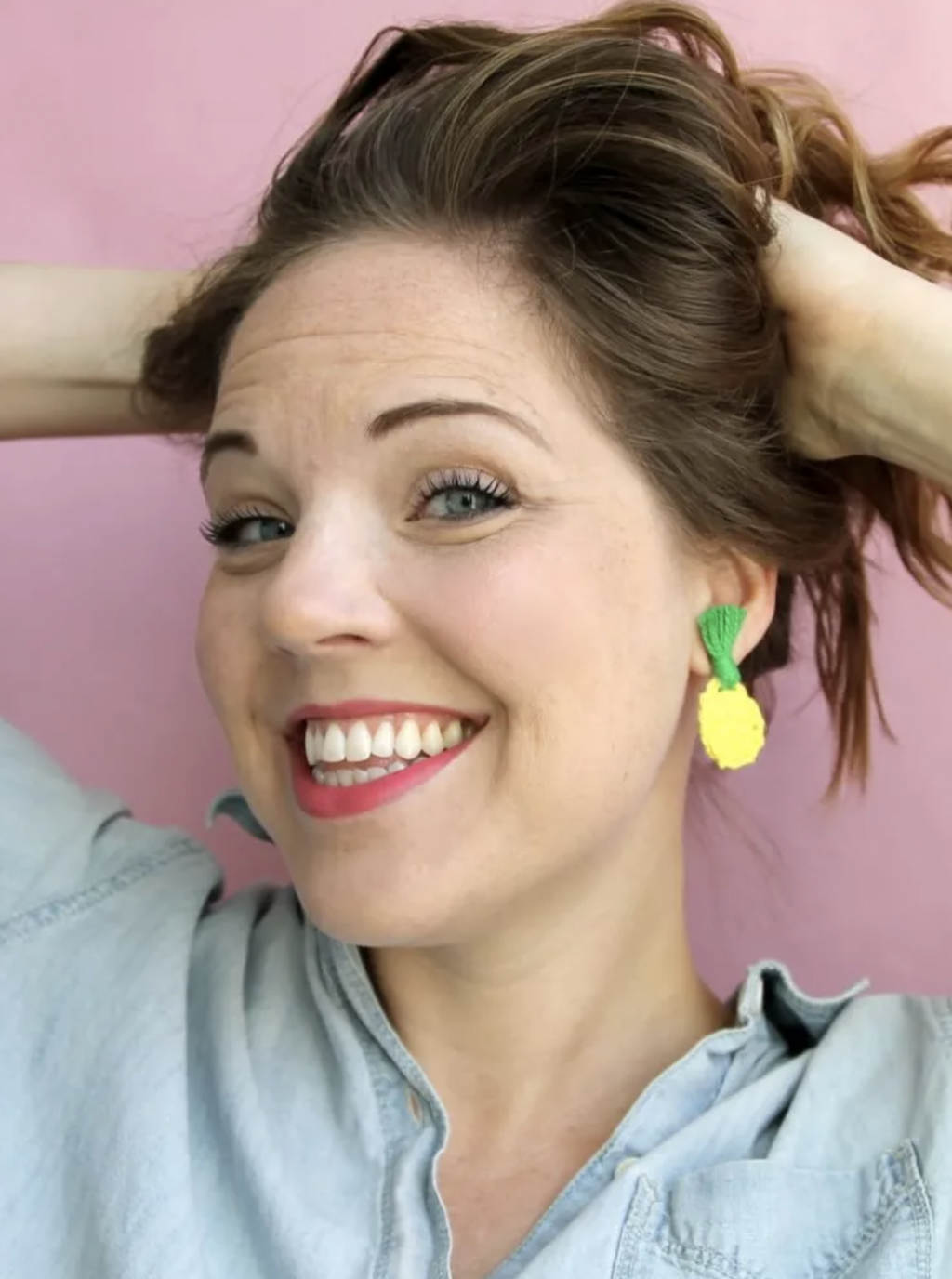 These pineapple earrings just scream summer! All you need is embroidery thread, your 2.75mm crochet hook and scissors, earring posts for crafting, and a hot glue gun. Tweens would really love these earrings too!
Roxborough Crochet Tank Top Pattern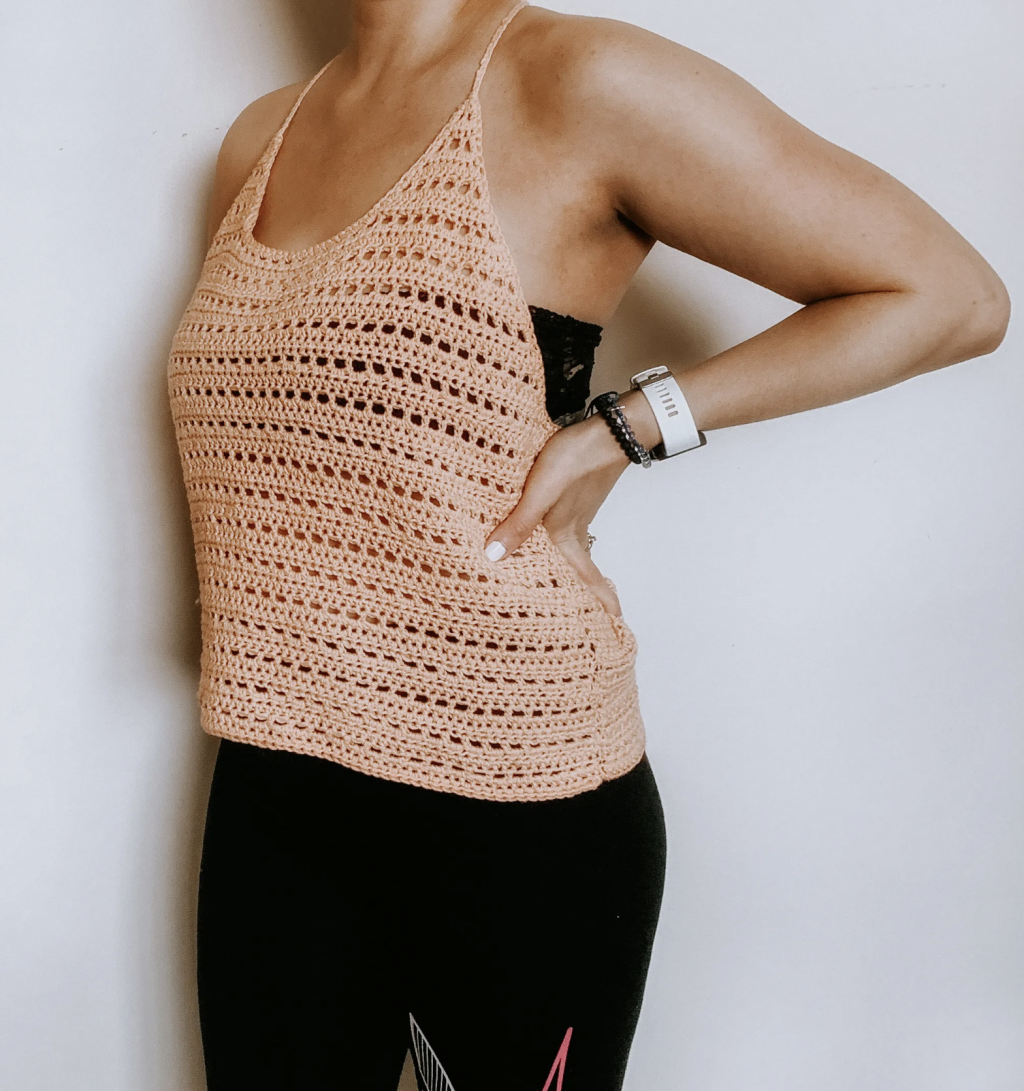 A simple, lightweight cotton tank top would be a fun first garment to crochet! The fit is naturally flattering. It can be dressed down for workouts, or dressed up for summer get-togethers.
Urban Nomad Boho Crochet Crossbody Bag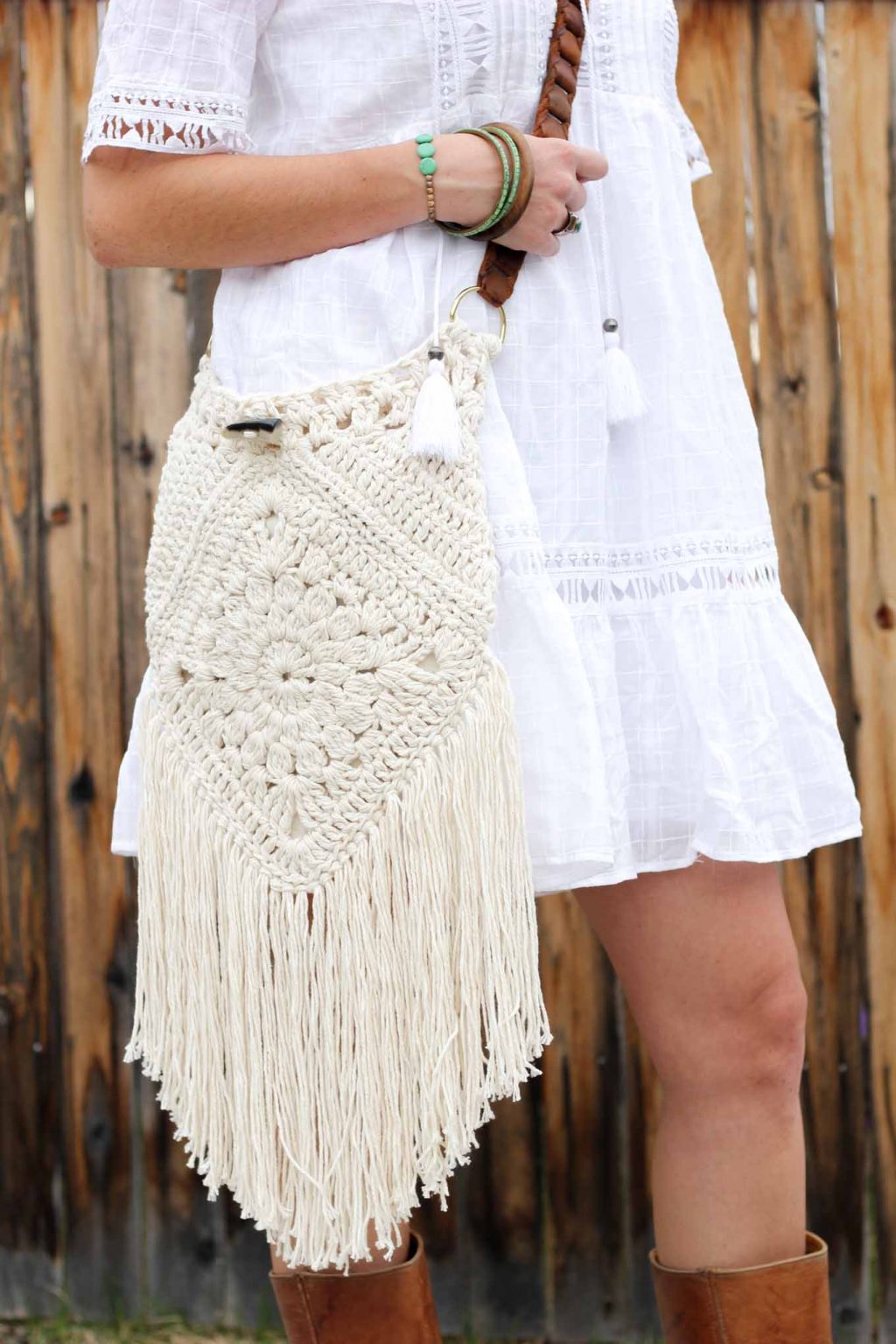 Friends will never guess you made this bag, rather than finding it at Anthropologie. The pattern includes instructions for using a thrifted leather belt as a strap–a must-have skill for crafters of any medium!
Beach Please Crochet Wall Hanging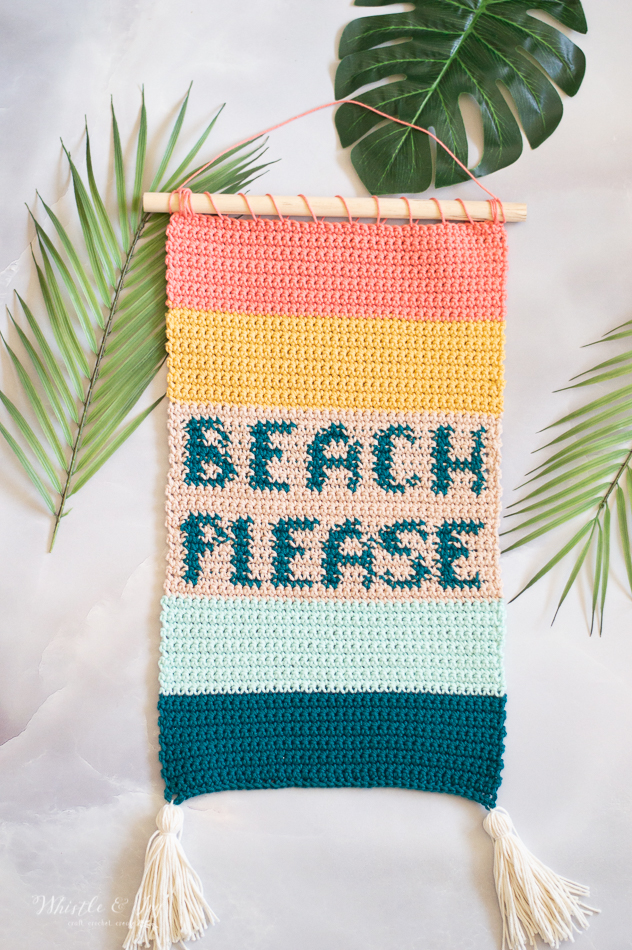 Create some summer art for your wall, front door, or lake house with dishcloth yarn! This would be a great piece to dip your toes into colourwork–it's actually very simple, since the letters are worked between only two colours.
Summer Nights Crocheted Ruana Cover-up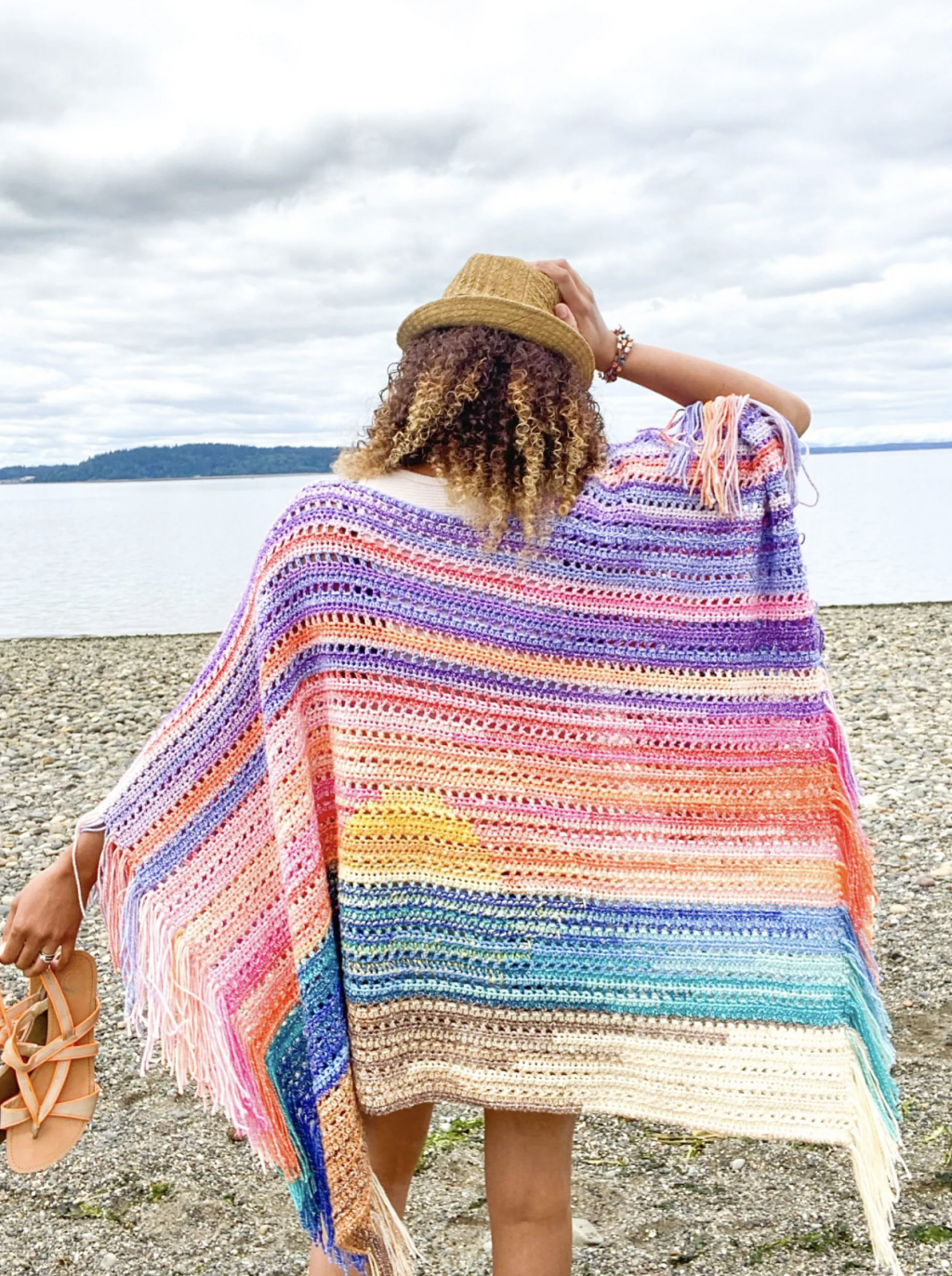 The designer of this beautiful beach cover-up was inspired by the idea of painting a sunset with yarn. I'd say she succeeded! If you're looking to advance your colourwork skills, make this your summer project!
Crochet Cactus Pillow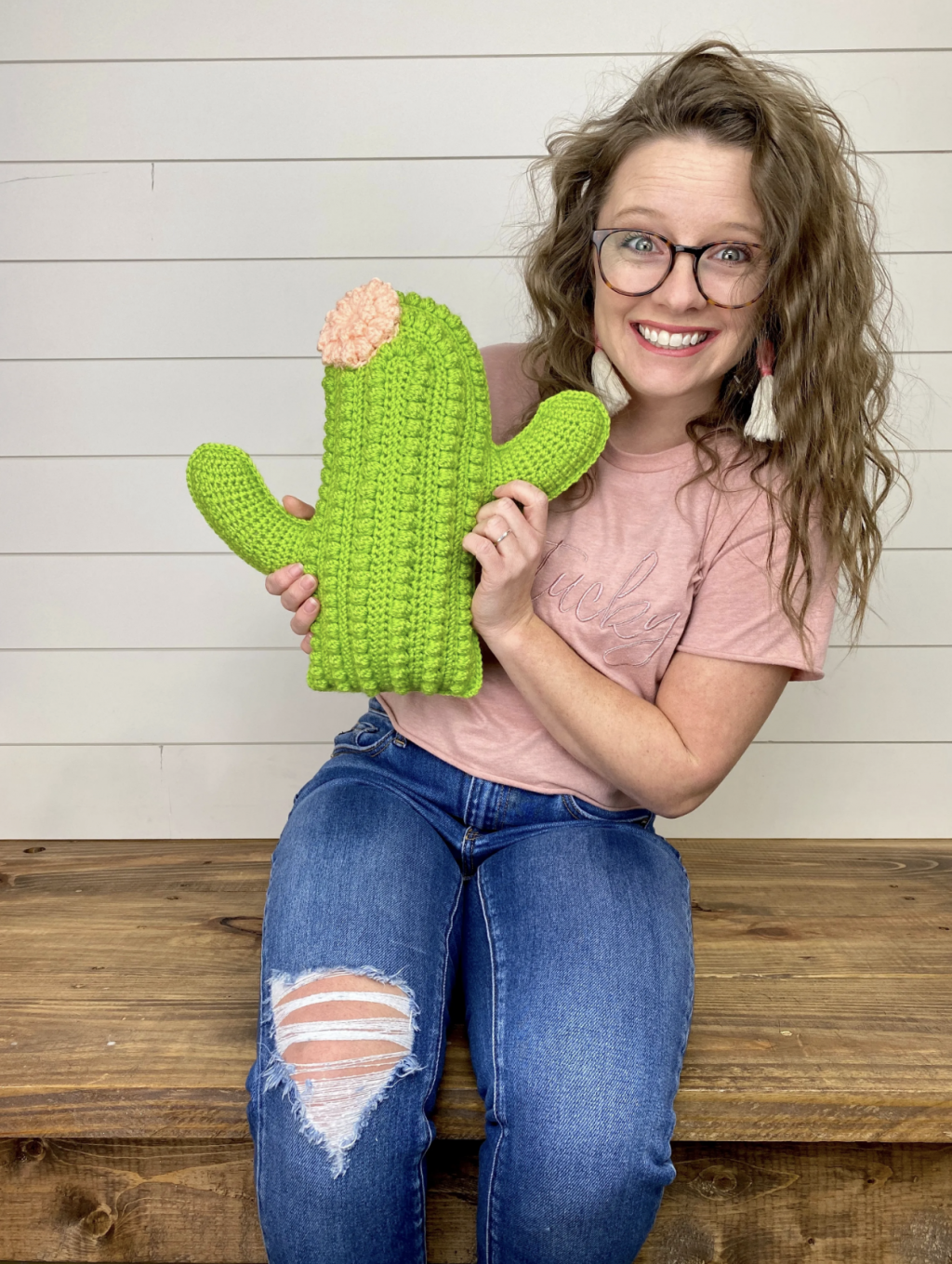 How happy is this cactus pillow? The rose just makes it pop! Spruce up your sofa cushions, kids' bedroom, or camper for summer! Make one for yourself, and one to share with a friend to brighten someone's day.
Whispering Birch Bohemian Vest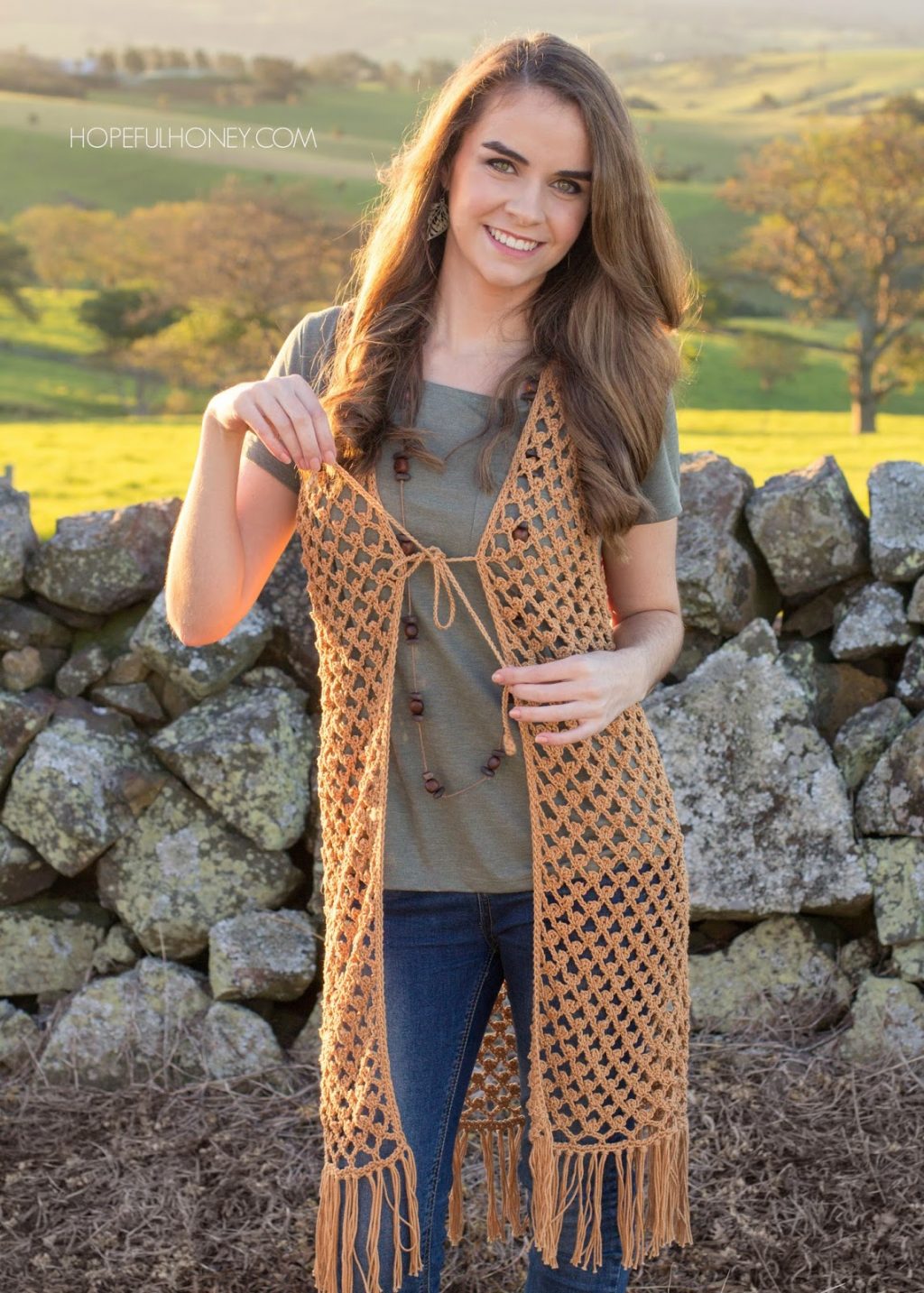 A casual boho piece like this one is a great addition to your summer wardrobe. Designer Olivia of Hopeful Honey suggests pairing it with anything from a sundress to a loose tee and distressed shorts.
Lemon Cuddler Crochet Pattern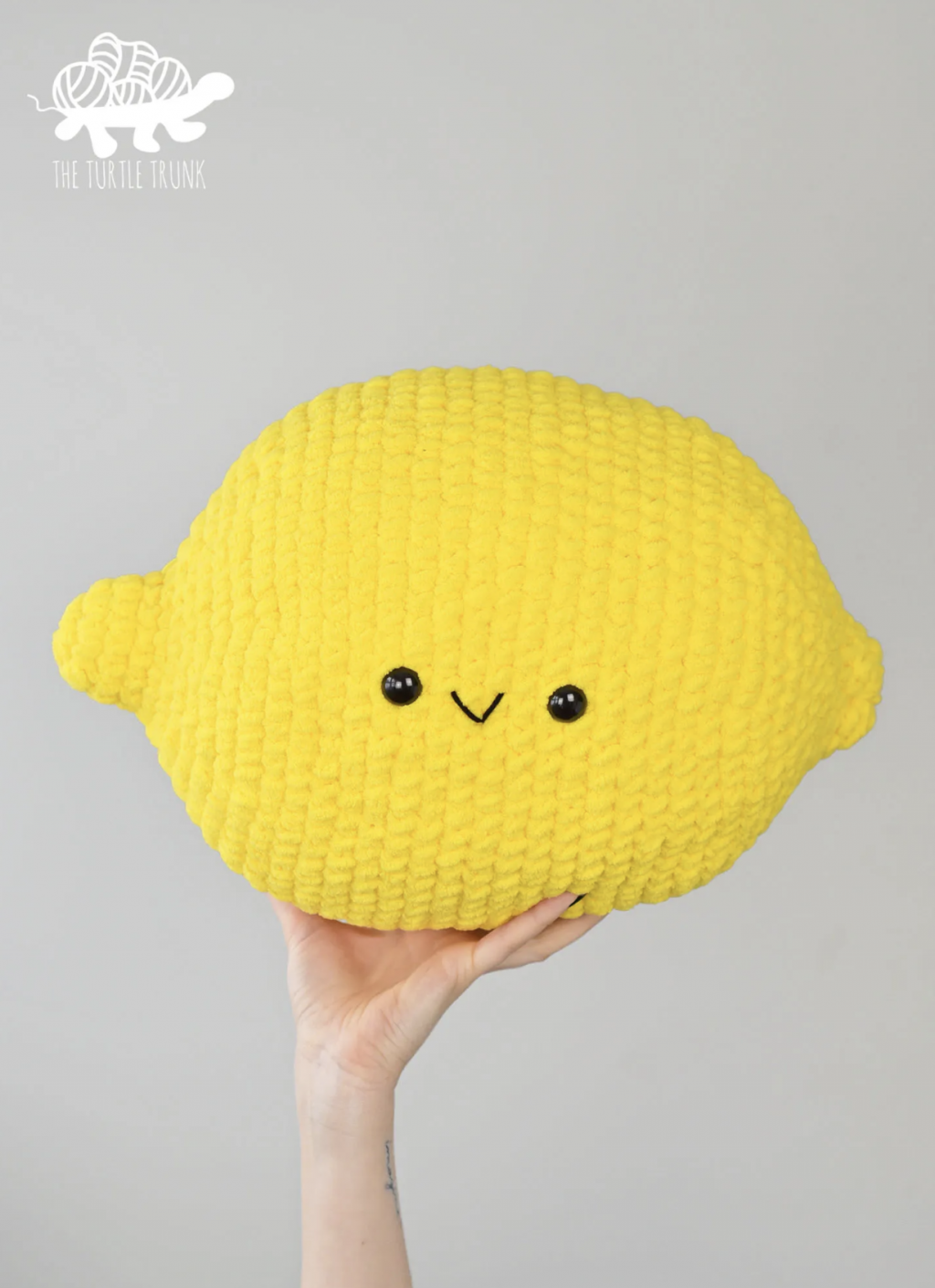 Another cheerful squishy pillow to crochet for summer. This would be a great project to give to a kid who is a stuffed animal lover, but we won't judge if you want to keep it for yourself!
Wanderlust Chevron Crochet Backpack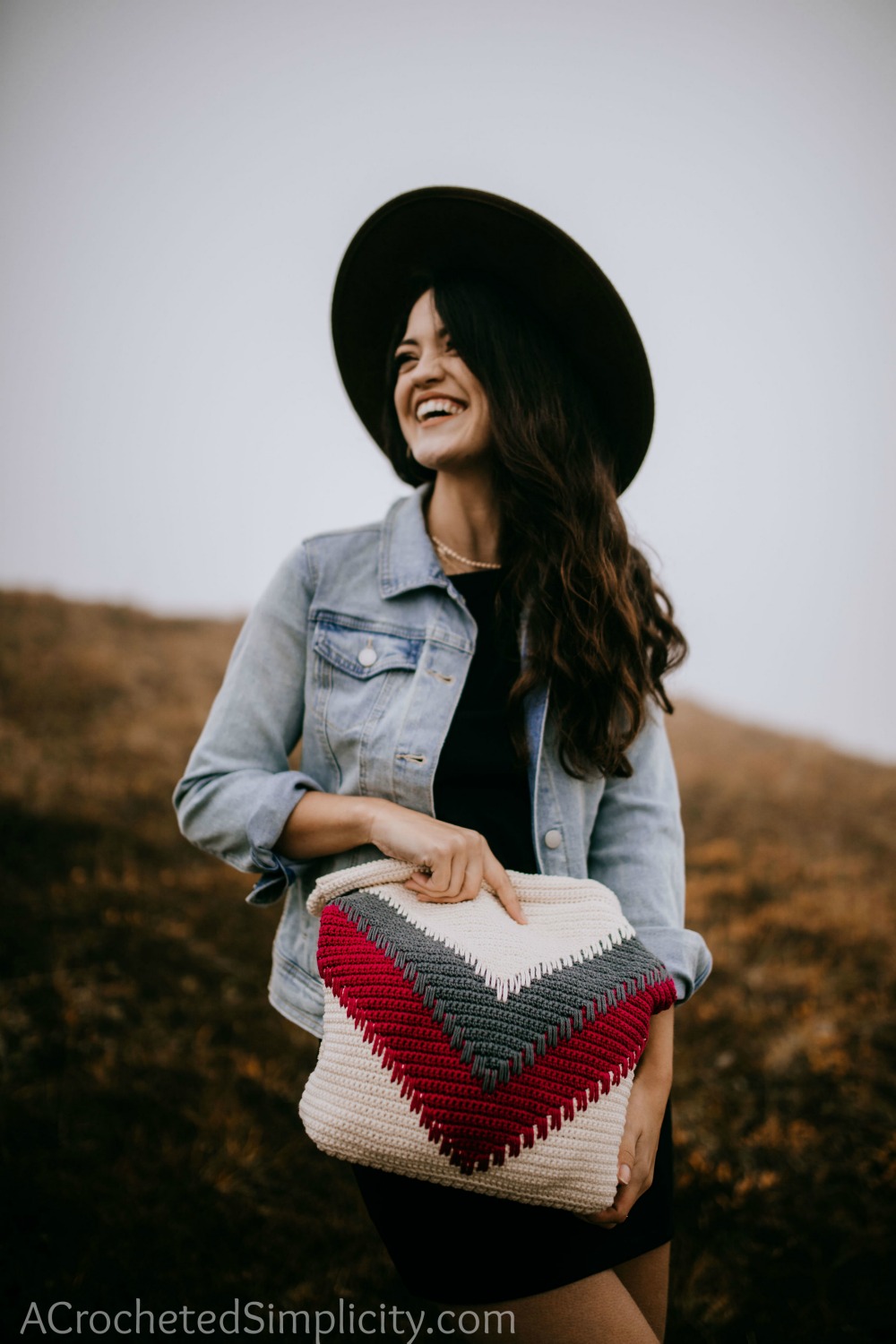 Planning any hiking or camping adventures this summer? Bring this Wanderlust Chevron backpack for all your essentials. Switch out the colours to put your own spin on it–it'd be fun to make a bright coloured version for the beach!
Summer Crochet Fruit Coasters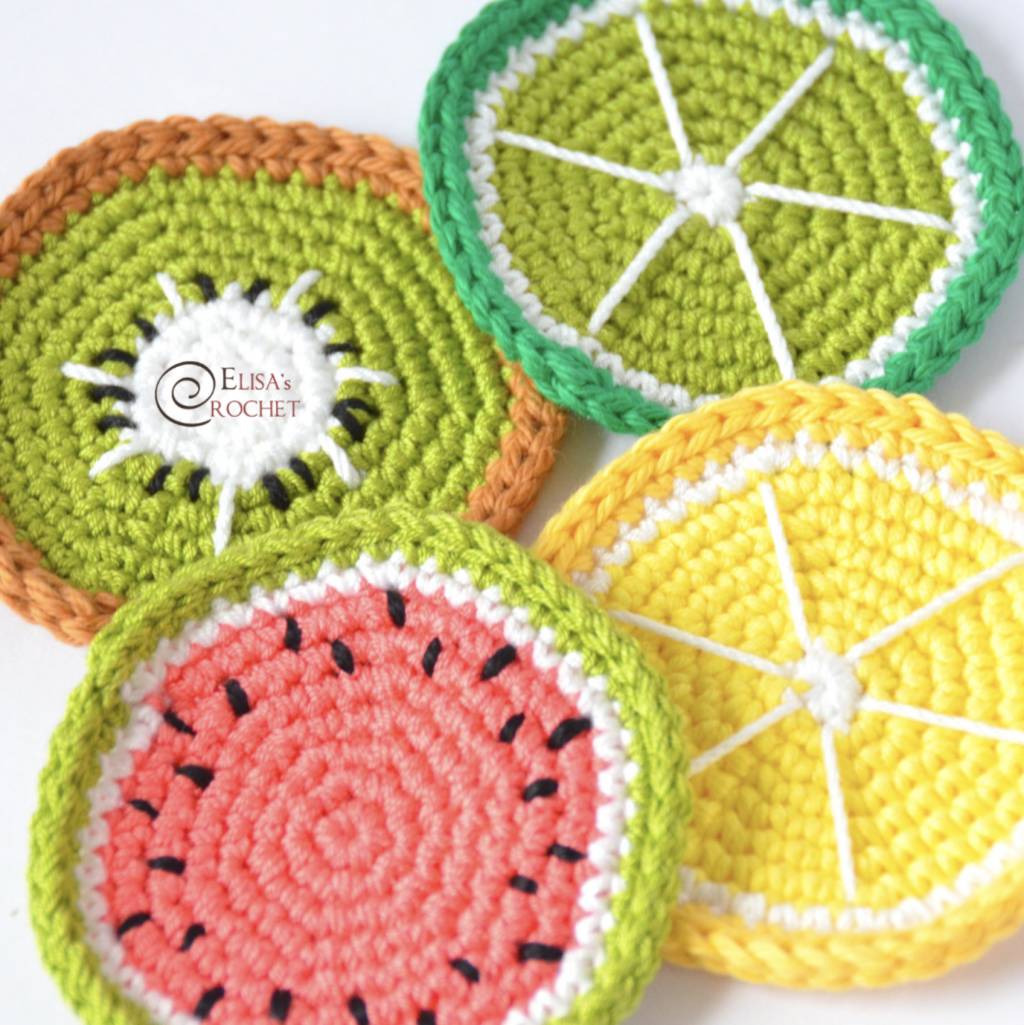 If you're looking for a quick summer project, try these fruit coasters! The lemon, lime, watermelon, and kiwi coasters will add summer vibes to your home–great for hosting summer get-togethers.
Scallop Crochet Dress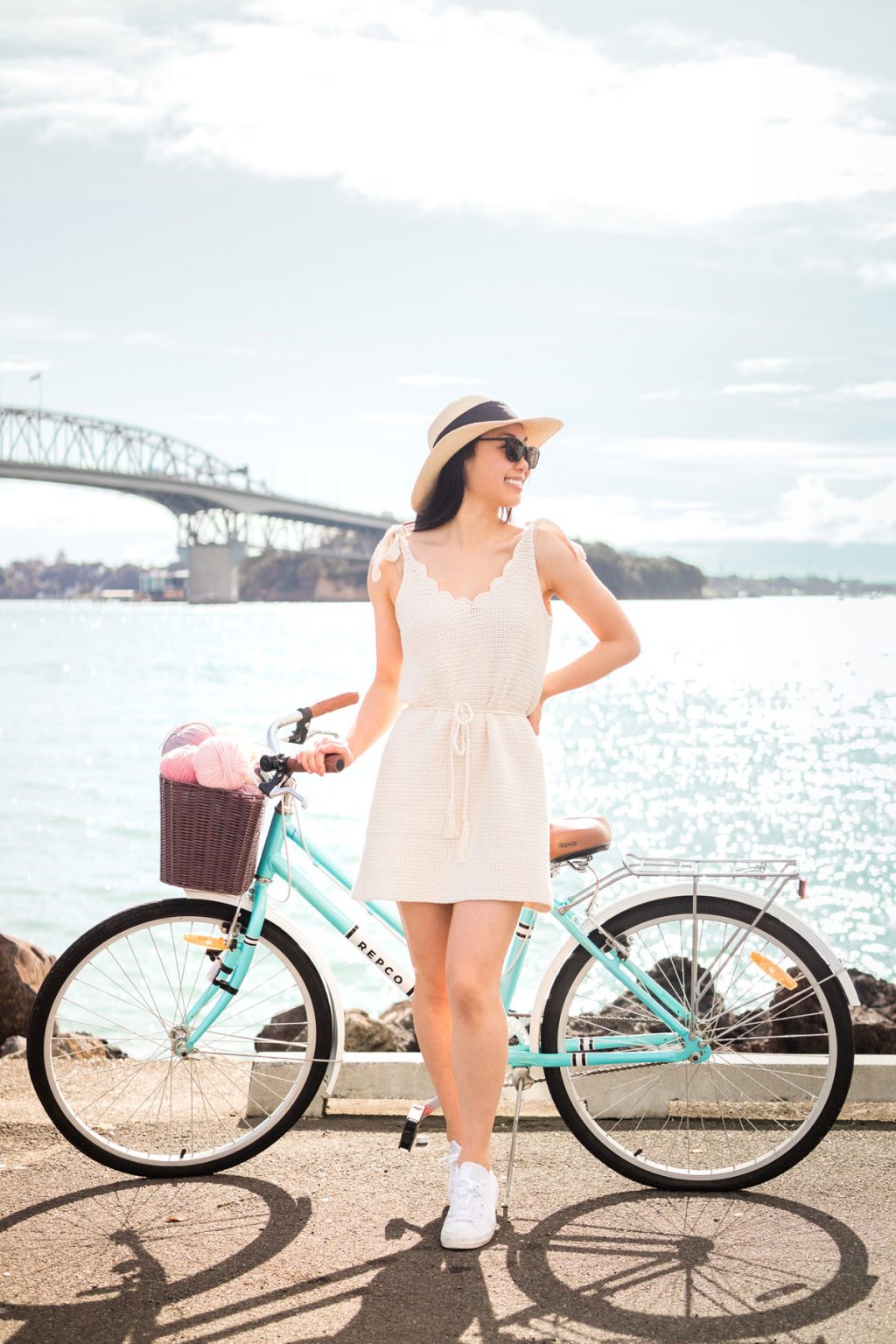 Run, don't walk, to your LYS (local yarn store) to buy the supplies for this project! It's beautifully elegant as is, but the pattern includes lots of customization options, like different straps, no belt, and a different neckline.
Boho Fringe Crocheted Cowl
Continuing the summer boho crochet ideas with this boho fringe cowl! It features an open stitch pattern to make it more lightweight than a cold-weather scarf. It's perfect styled here with a tank top and cute shorts.
Rusty Road Crochet Crop Top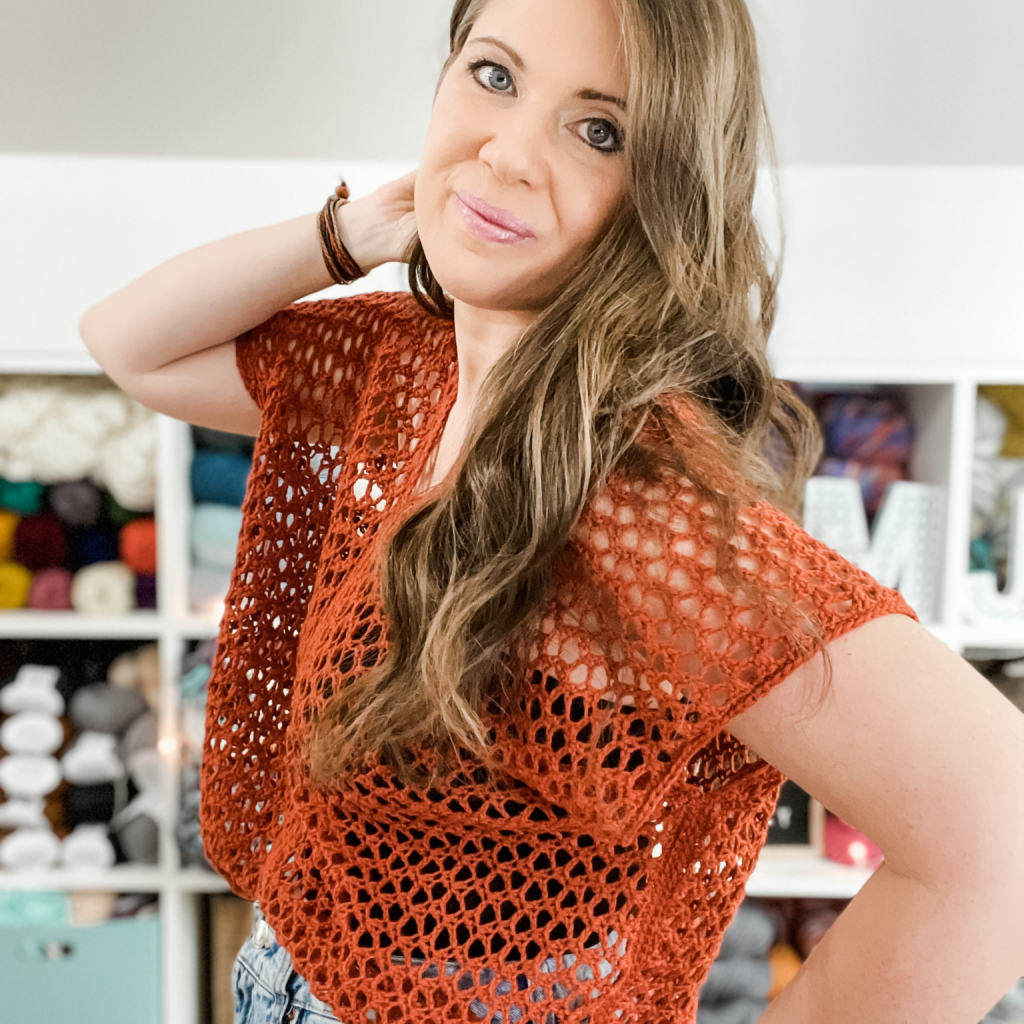 Crop tops are not always flattering on every body type, but the great thing about making your own clothes is customizing them! This openwork crop top can be made longer or shorter based on your comfort level. It's beginner friendly too!
Crochet Water Bottle Holder Pattern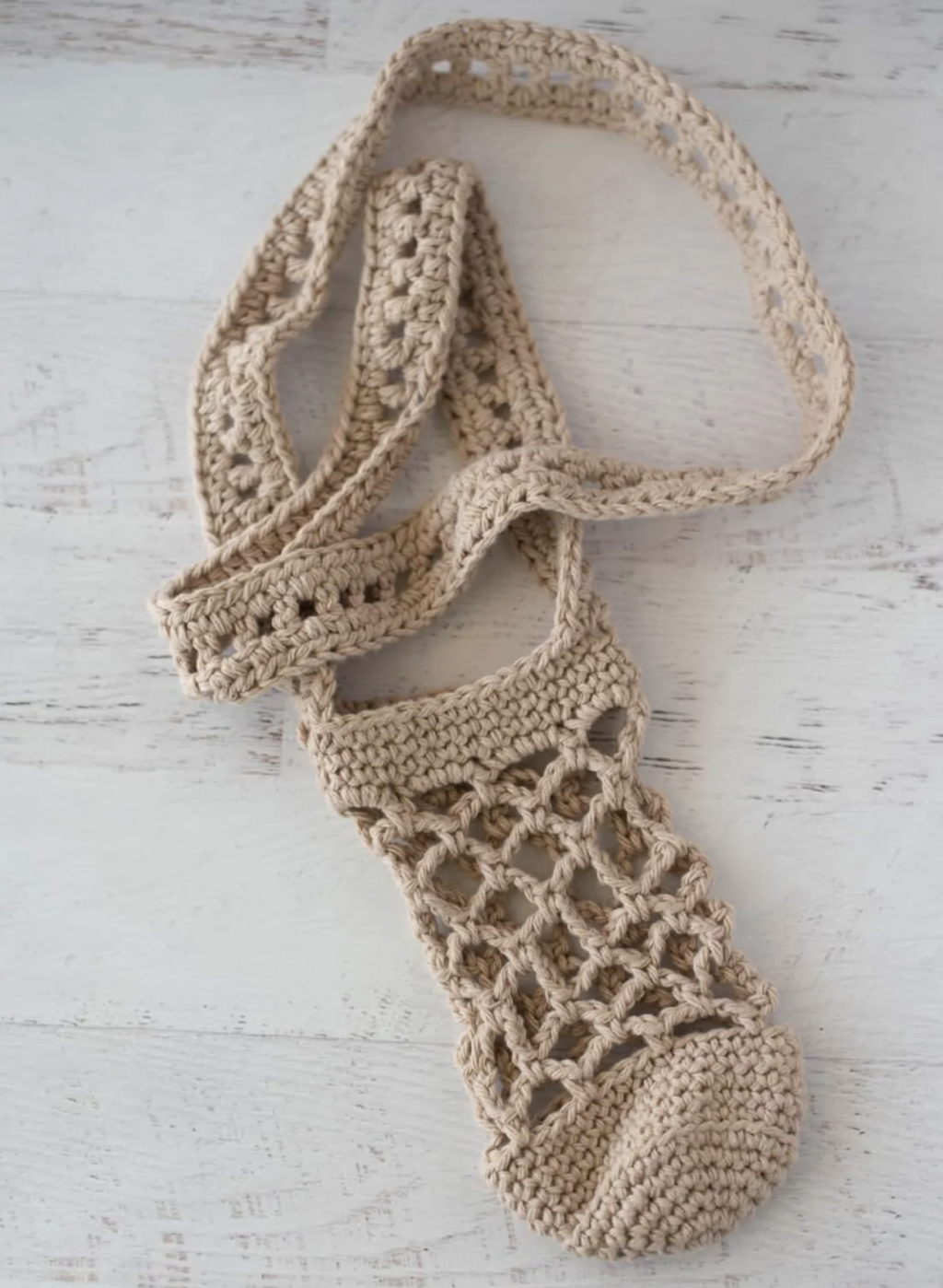 Are you loving the convenience of making practical items for summer from your yarn stash? Work up several of these water bottle holders for a family trip, or make one for your daily walk or jog.
Laikini Crochet Cardigan for Summer
This cardigan works as a swimsuit cover-up, or paired with a sundress or romper. The turquoise is perfect for summer, and the lacy stitch pattern will impress everyone when you tell them you made this!
Cute Crochet Cactus Tote Bag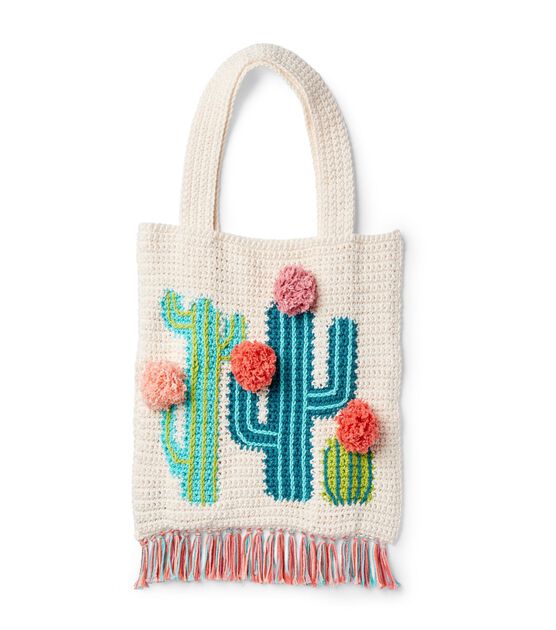 Need a new carryall for all your summer essentials? This cactus tote is eye-catching with bright pinks and greens, and pom poms to add even more interest. It's made with cotton yarn you can find at big box stores!
Mermaid Tail Macrame Keychain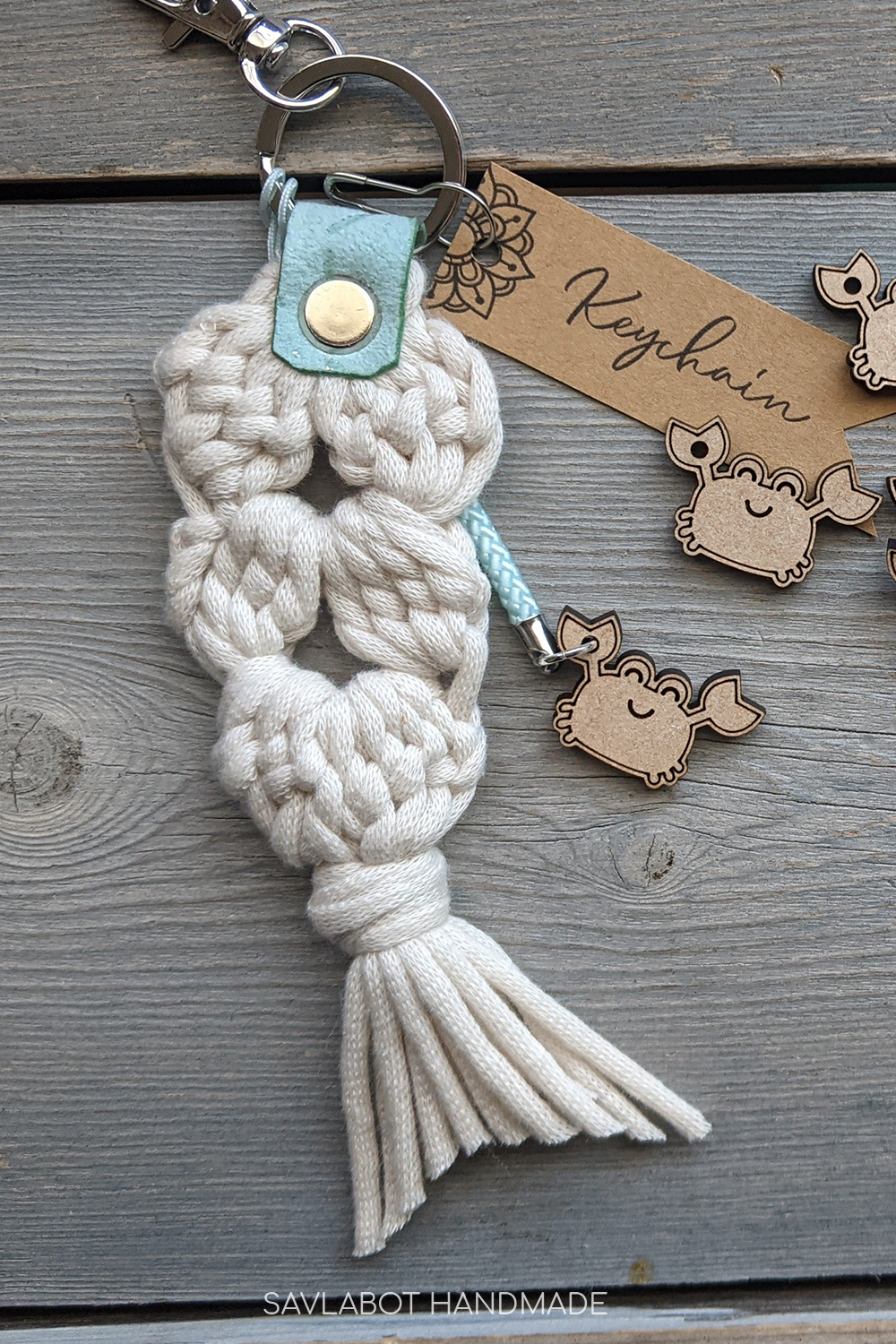 Mermaids aren't just for kids anymore. This keychain is crafted using a bulky home decor yarn, which both gives a nod to stylish macramé pieces, and provides durability. Imagine it dip-dyed purple or turquoise!
Chasing Summer Crochet Tank Top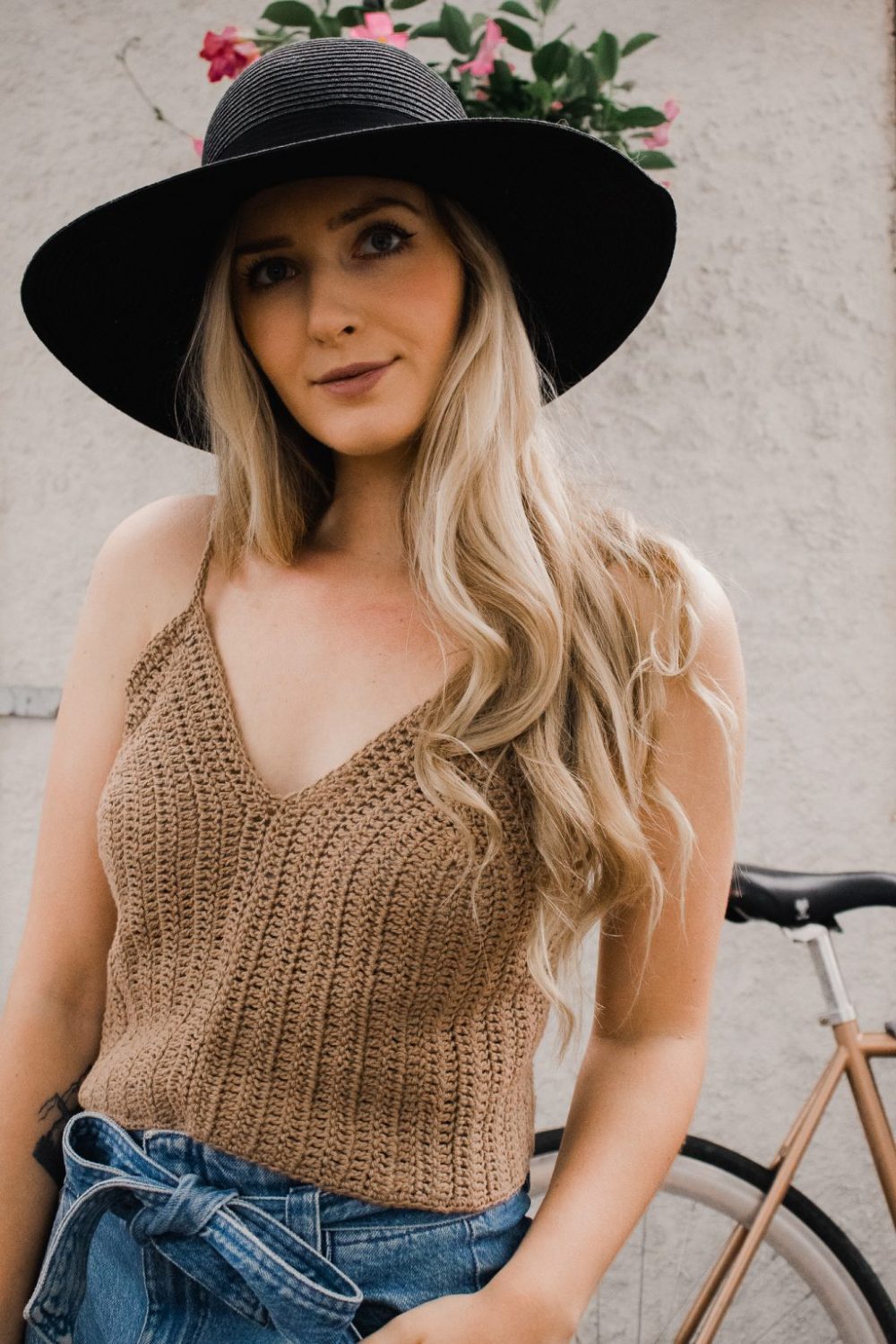 Janine of Knits N Knots creates the most stylish crochet clothing patterns and this free tank top pattern is no exception. If you're a beginner to crocheting garments, try this pattern on for size.
The Happy Daisy Crochet Glasses Pouch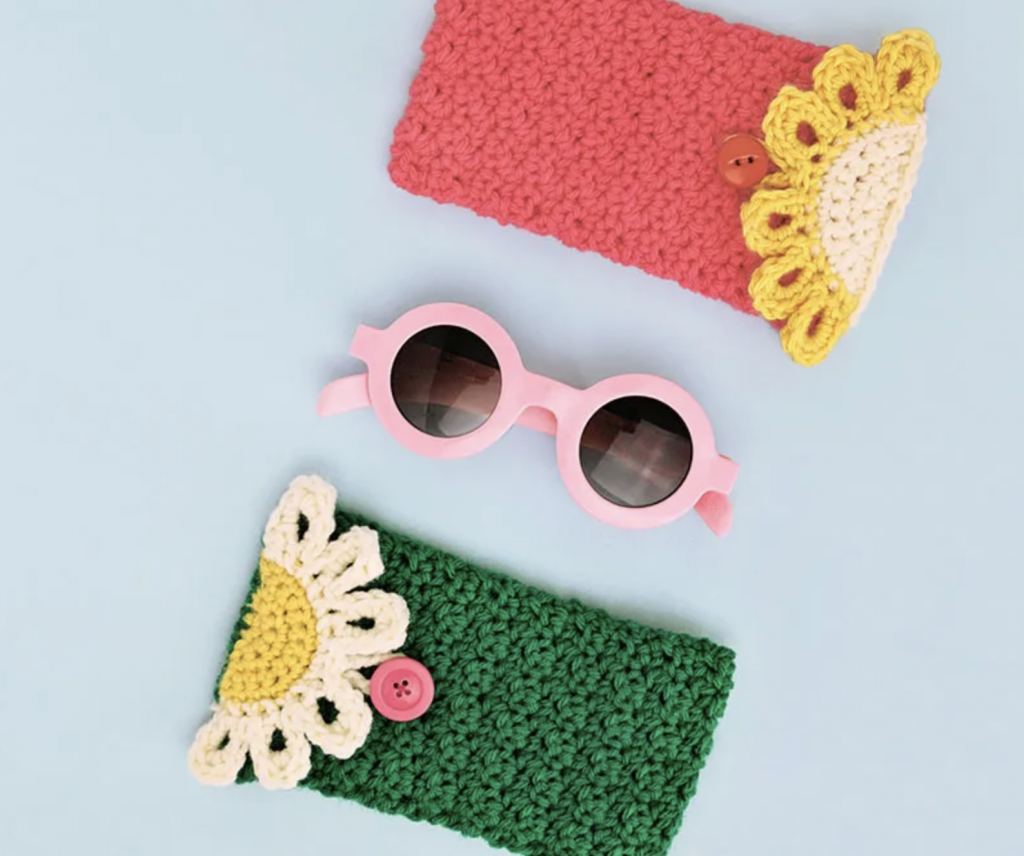 This happy daisy sunglass pouch will be useful to have on hand this summer for adults or kids, whether running errands, heading to the pool or beach, or attending sporting events. It would be a fun first project for teaching kids to crochet!
Crochet Picot Beverage Holder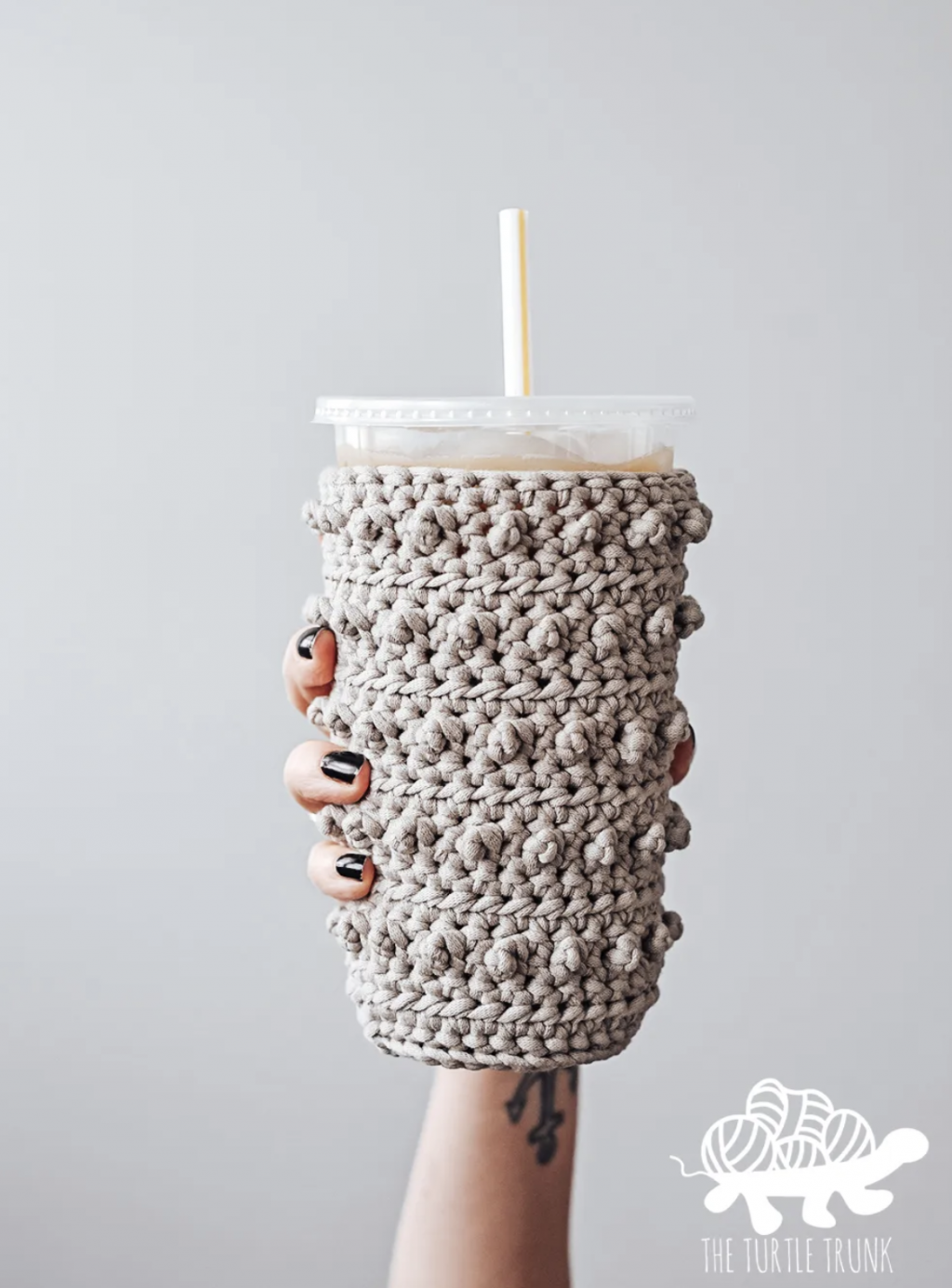 This coozie pattern provides four sizes, from can to large iced coffee. For camping, going to a festival, or your morning cold brew, this picot drink cozy is just the thing! It's so cute–I think I need to go make one in every colour.
PIN THIS: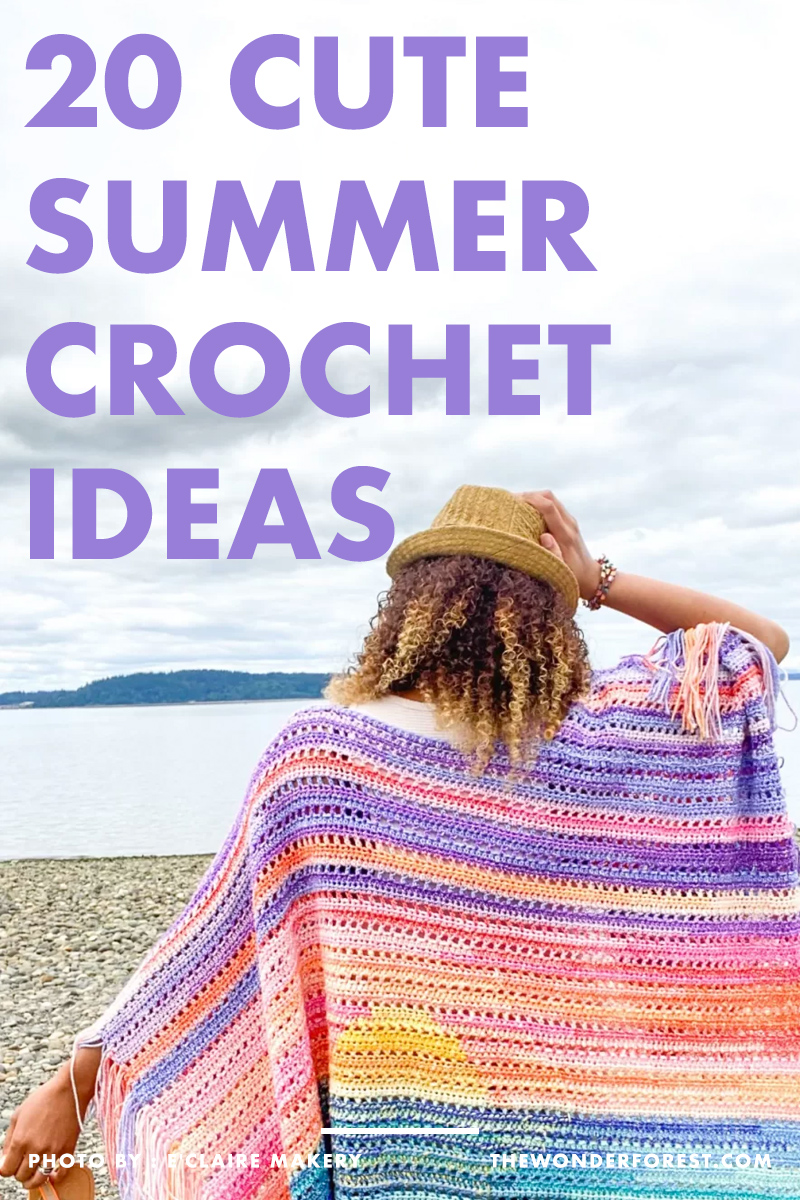 Last Updated on