Zig-zag headbands and claw clips aren't the only 1990s style making a big comeback in 2023 – the bucket hat is back! Don't groan just yet – these styles are fresh, flattering, and bring a modern twist to a style we thought we left behind at our local thrift store circa 2003.
Crochet and handmade hats are showing up in a big way for this revival, meaning we makers get to shine! Use your crochet skills to fashion a handmade hat you will be proud to wear.
We've collected fifteen bucket hat projects that are fun to make, easy, and bring a modern update to this nostalgic nineties look. Your friends will ask you to make more!
Dune Crochet Granny Square Bucket Hat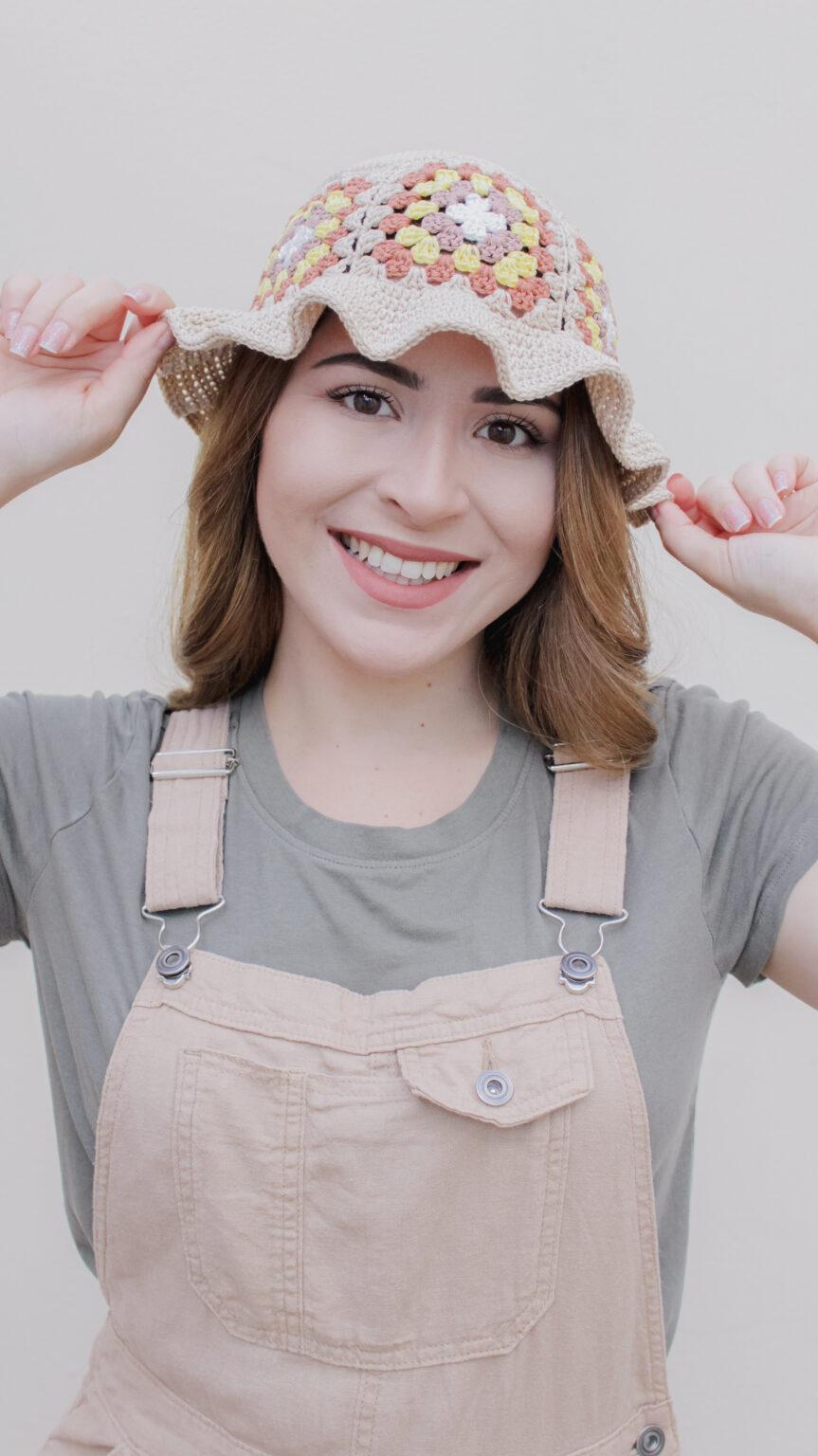 The bucket hat is a match made in heaven for vintage going even further back than the nineties. Take this vintage granny square hat! I love the muted colors of this hat, and there's a matching tote I wouldn't mind making too!
Frankie Wide Brim Hat Crochet Pattern
If you're not quite ready to go full-on bucket hat (we understand), this wide brim hat is a stylish update to the bucket hat! While this is not a free pattern, it's worth it! It will come in handy on sunny days and garner loads of compliments.
Raffia Crocheted Bucket Hat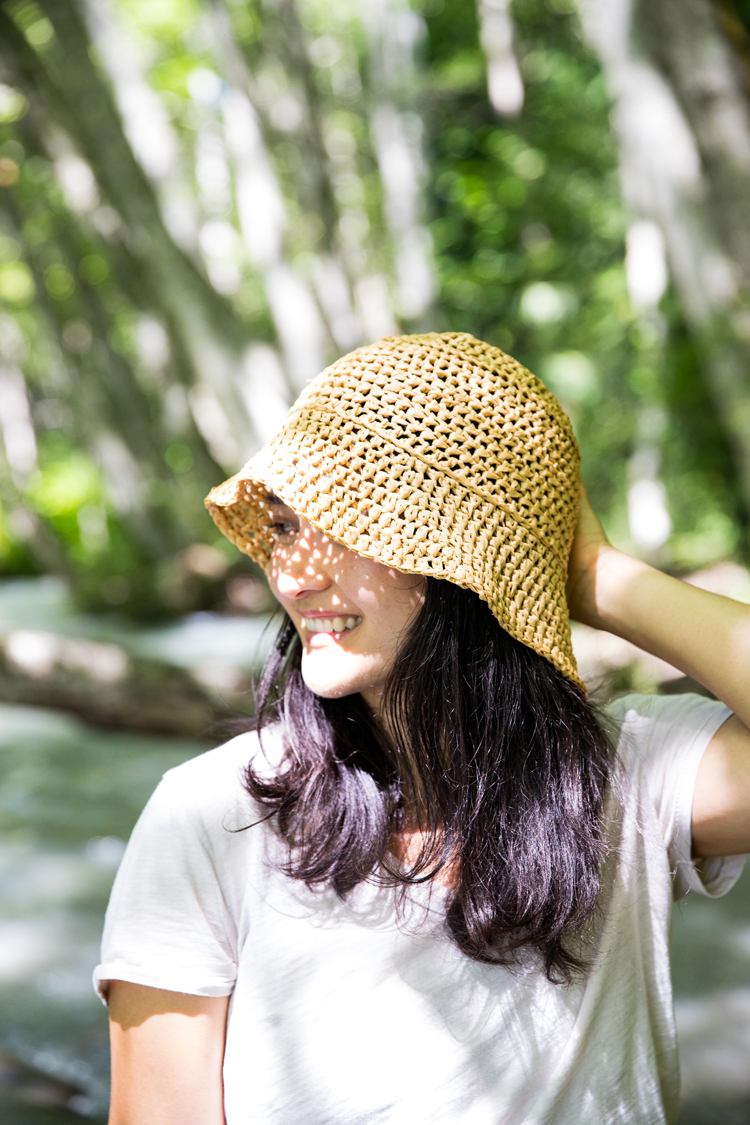 Remember the raffia purses, hats, and sandals of the nineties? Raffia's comeback has already won over the home decor world over the past few years, making it the perfect medium for a bucket hat.
Easy Crochet Bucket Hat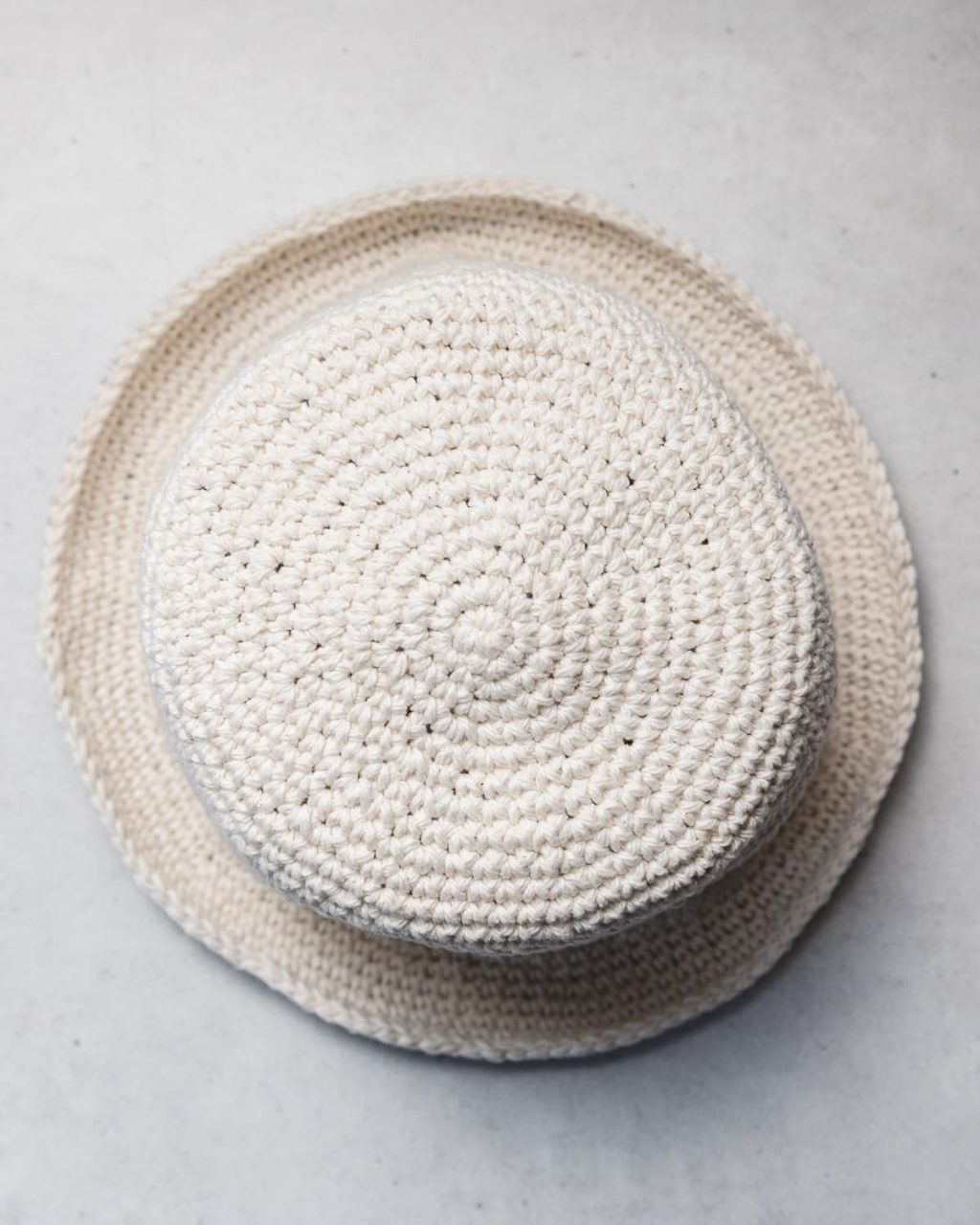 For beginning crocheters, a simple bucket hat pattern is perfect! Creator Sarah also provides tips for customizing it into a strawberry, mushroom, or frog design. So cute!
"The 90s Are Back" Crochet Hat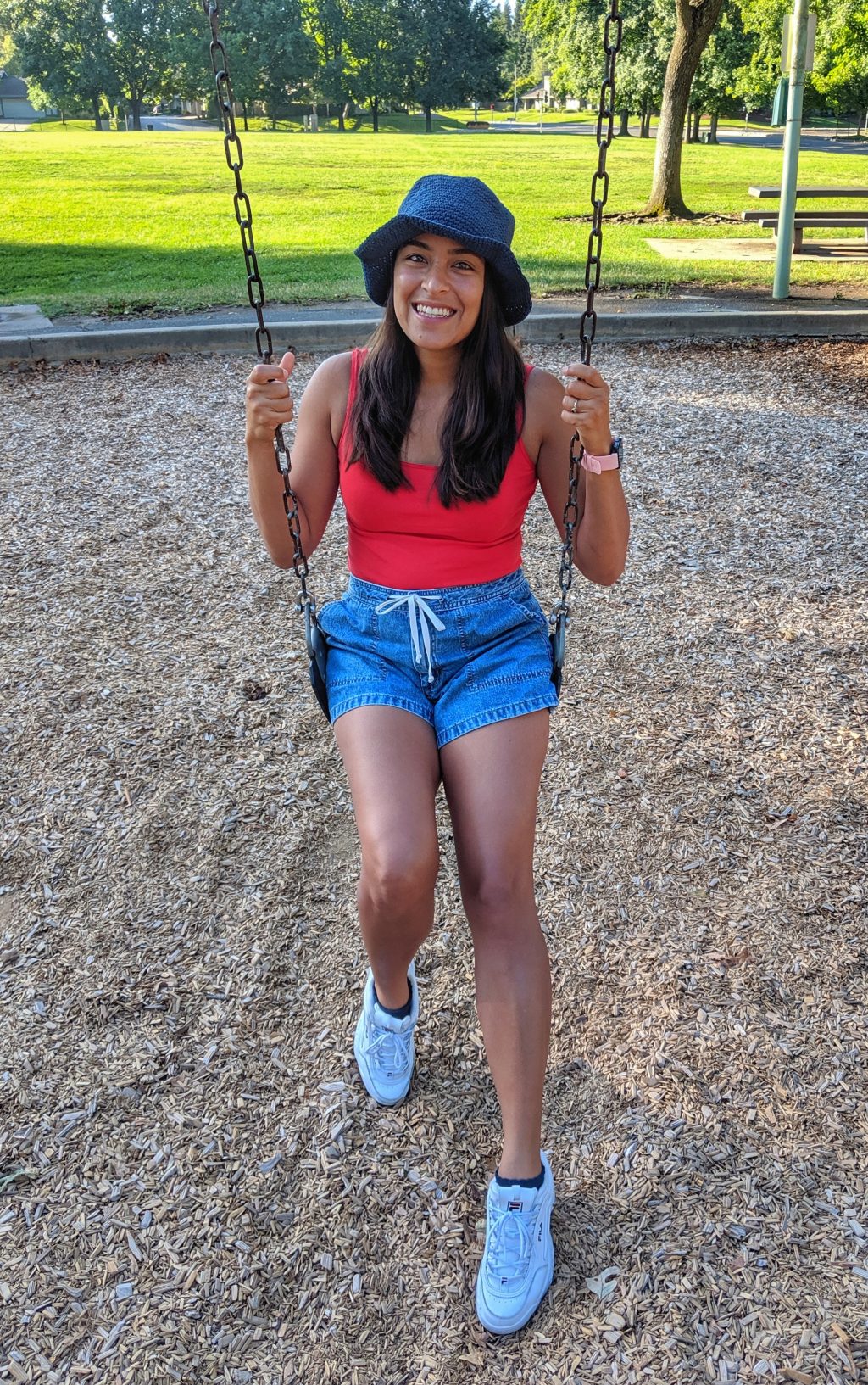 This hat pattern use indigo yarn to emulate the all-over denim of the 90s. You only need about one-and-a-half skeins of cotton yarn to make the pattern, so buy an extra skein and make one for a friend!
Bobble Granny Square Crochet Hat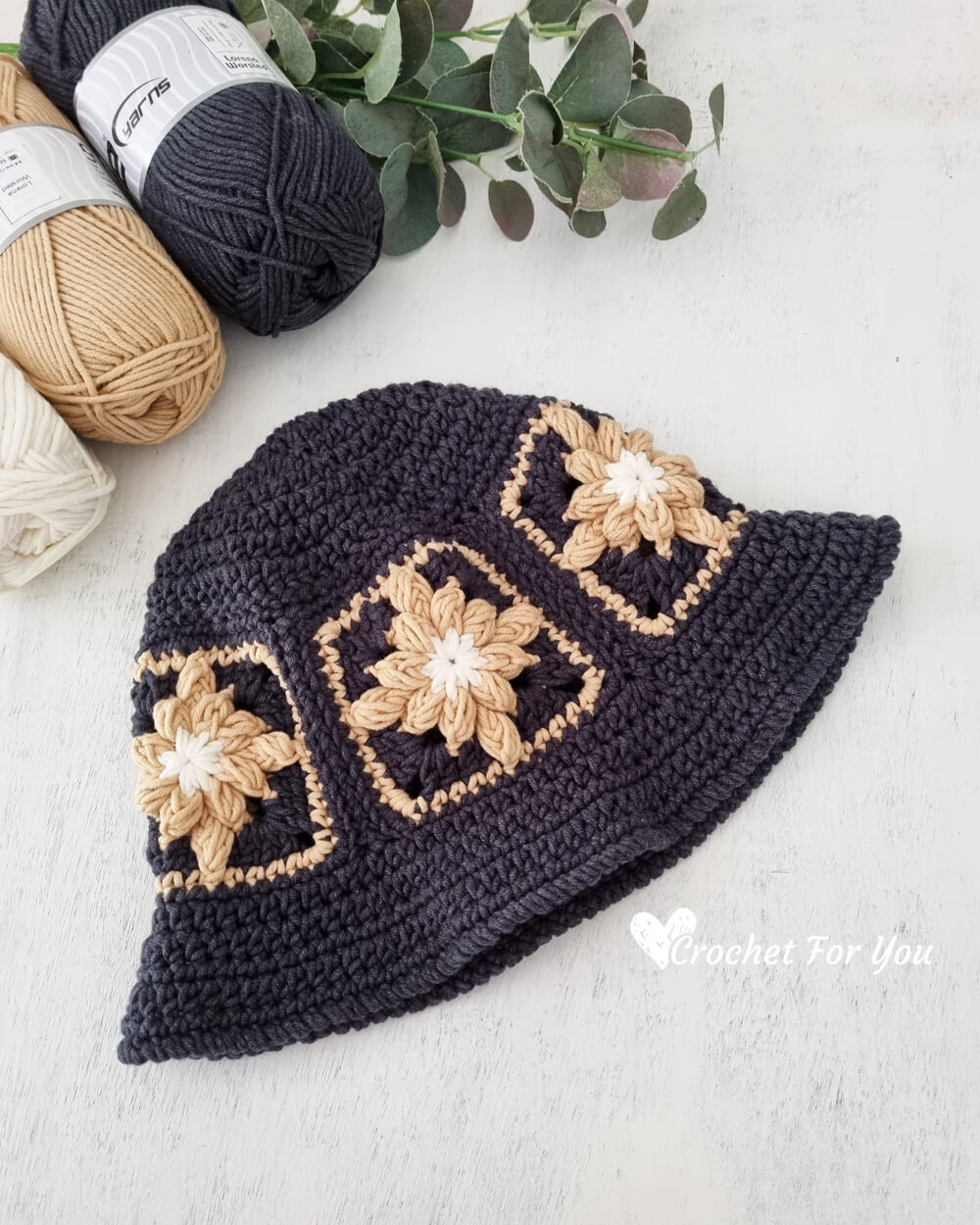 Kitschy bucket hats are a thing! The flower granny squares are worked individually, then joined together before adding the crown and brim. You can keep this same colour scheme, or create a colour scheme of your own.
Annie Furry Crochet Bucket Hat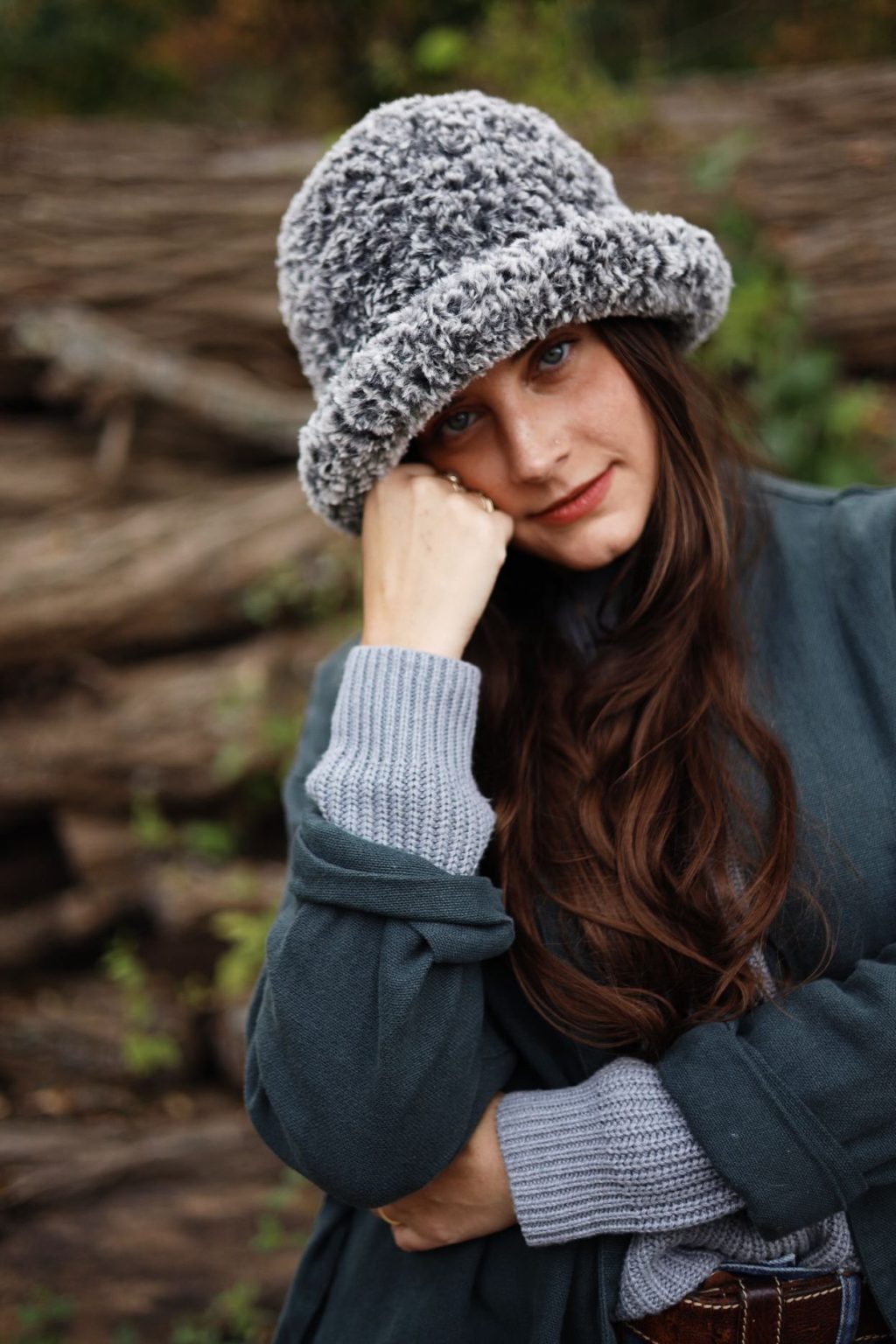 If you're like me and you like to plan your crochet projects ahead, add this furry bucket hat to your to-make list for fall and winter! The pattern is available in multiple sizes, because as designer Alexandra points out, "This hat looks good on everyone!"
Blossom Flower Crochet Bucket Hat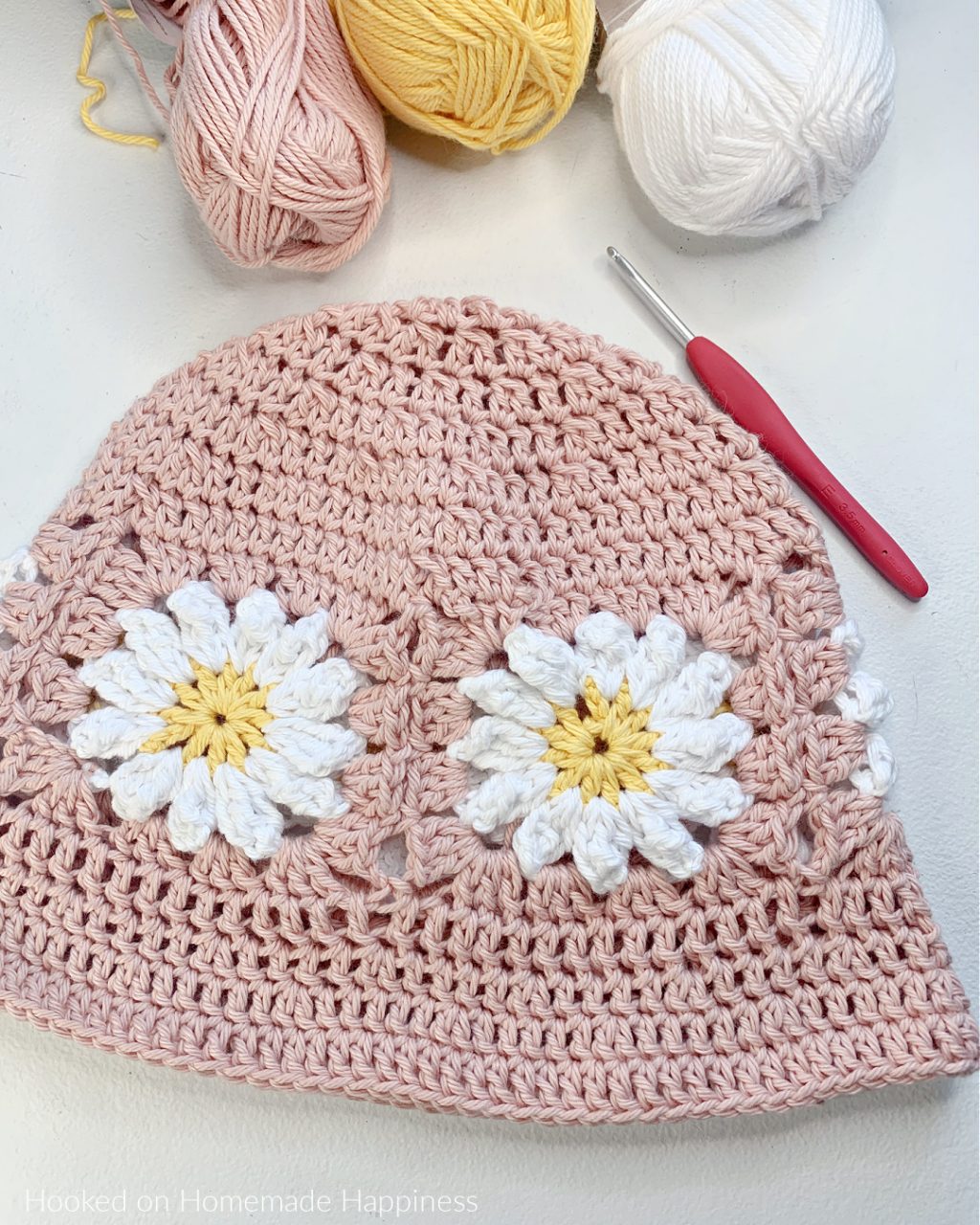 How fun to make a bucket hat for the tween in your life! Pre-teens may want to get in on the bucket hat look too, and they'll love this sweet, subtle version to dip their toes in the water. The flowers just send it over the top!
Scrappy Crochet Bucket Hat
Now's your chance to use up that giant jar of scraps you couldn't bear to throw away! This pattern is so addicting, maker Jess says that for several months she didn't crochet anything but this bucket hat over and over. I can get on board with that!
Sun Daze Crochet Bucket Hat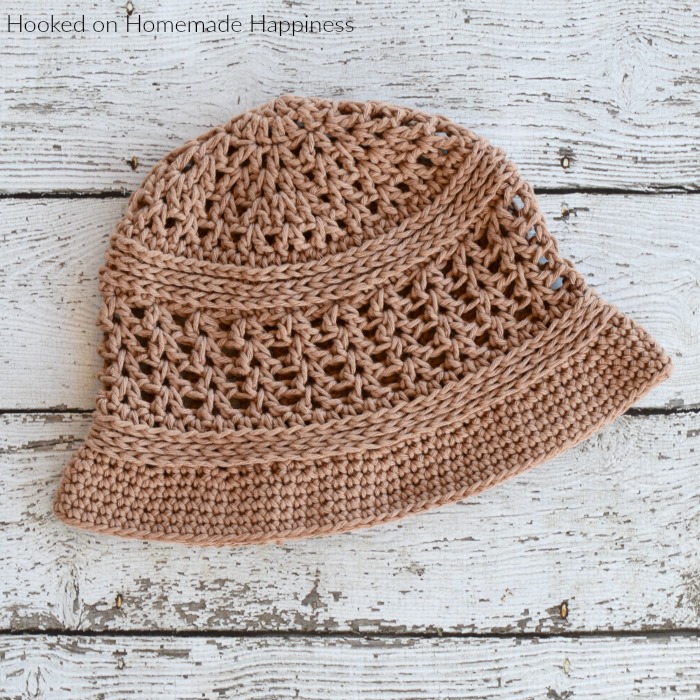 I'm a big fan of this classy twist on a bucket hat. The open mesh texture is very unique for use in a hat like this, and the more subtle brim alludes to the idea of a vintage 1930s cloche.
Sunseeker Crochet Hat Pattern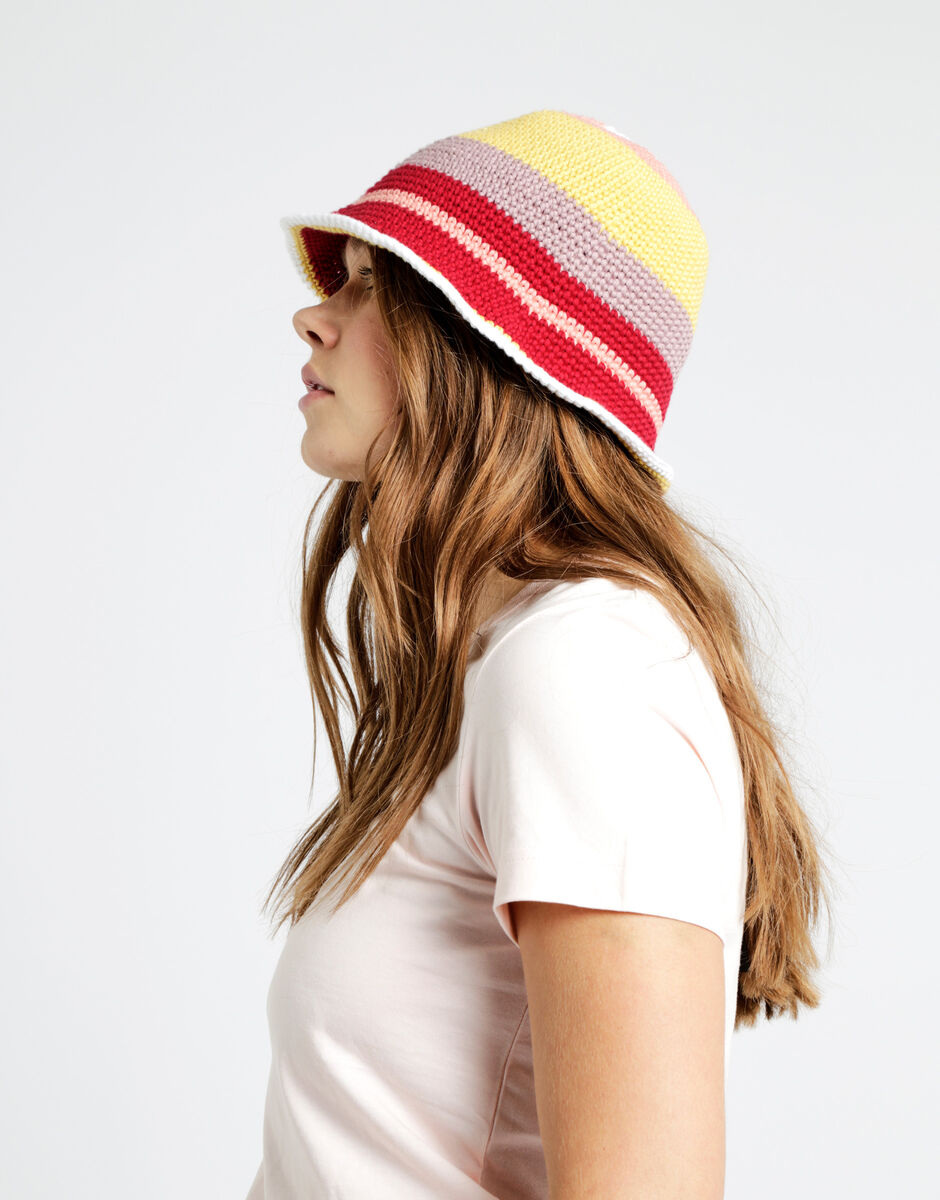 It doesn't get any more nostalgic nineties than the colorblock stripes on this Sunseeker hat! You can use leftover worsted weight cotton yarn scraps to make, which is good, because you'll probably want to make one in several color schemes!
Lacy Sun Hat Crochet Pattern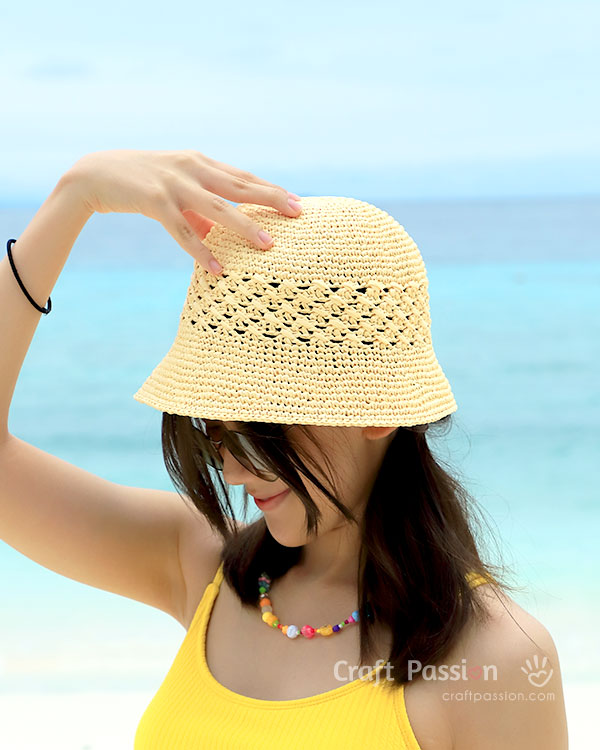 A lacy rendition of a raffia bucket hat is a brilliant idea! This hat serves double duty as a sun hat and a trendy bucket hat. Ideal for looking great at the beach!
Checkered Bucket Hat Crochet Pattern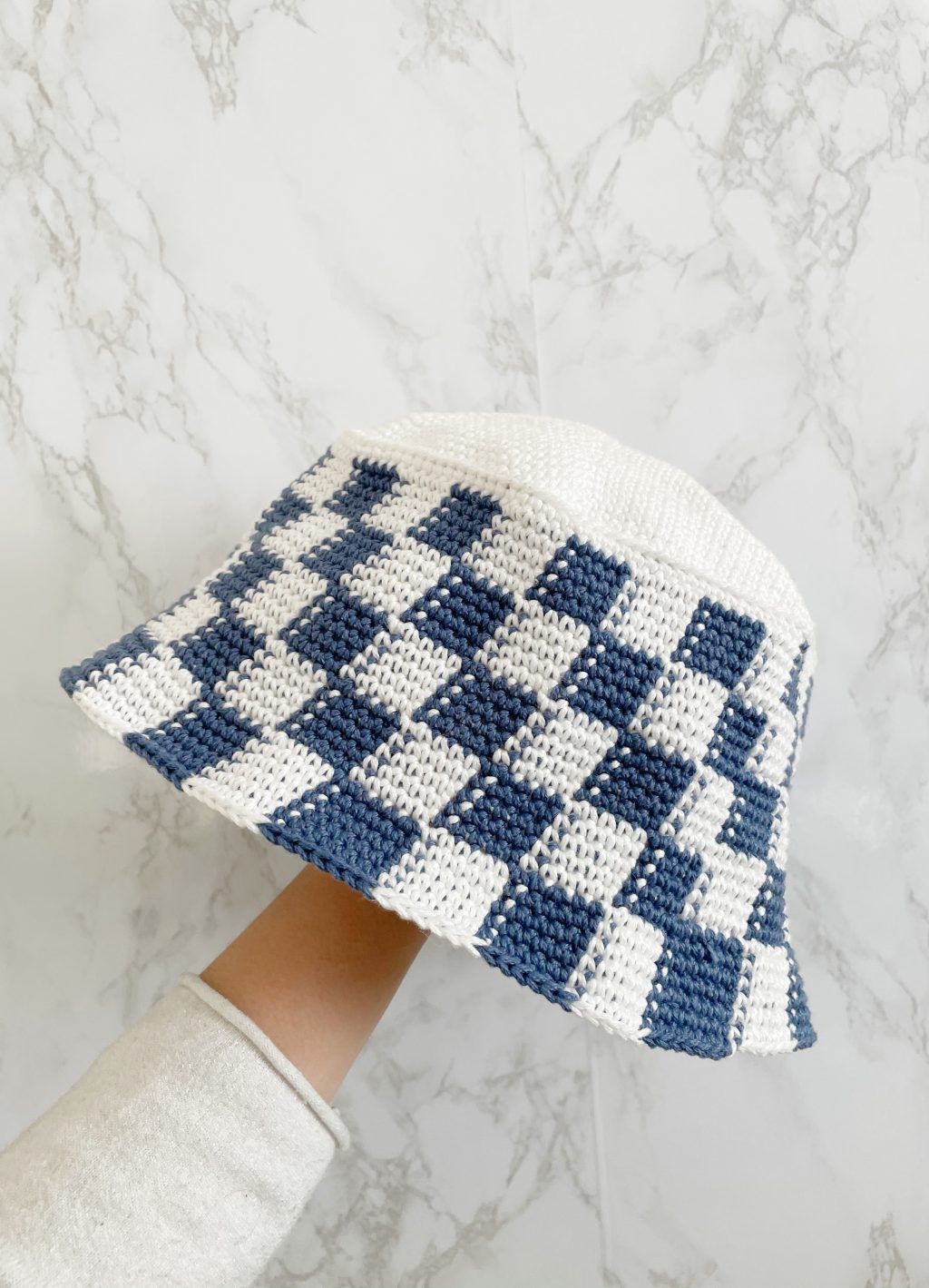 The checkerboard pattern on this hat by Yarnalina is just the thing for those eager to imitate the bold graphics of classic nineties! Picture wearing it with a denim jacket or windbreaker.
Sunny Crochet Bucket Hat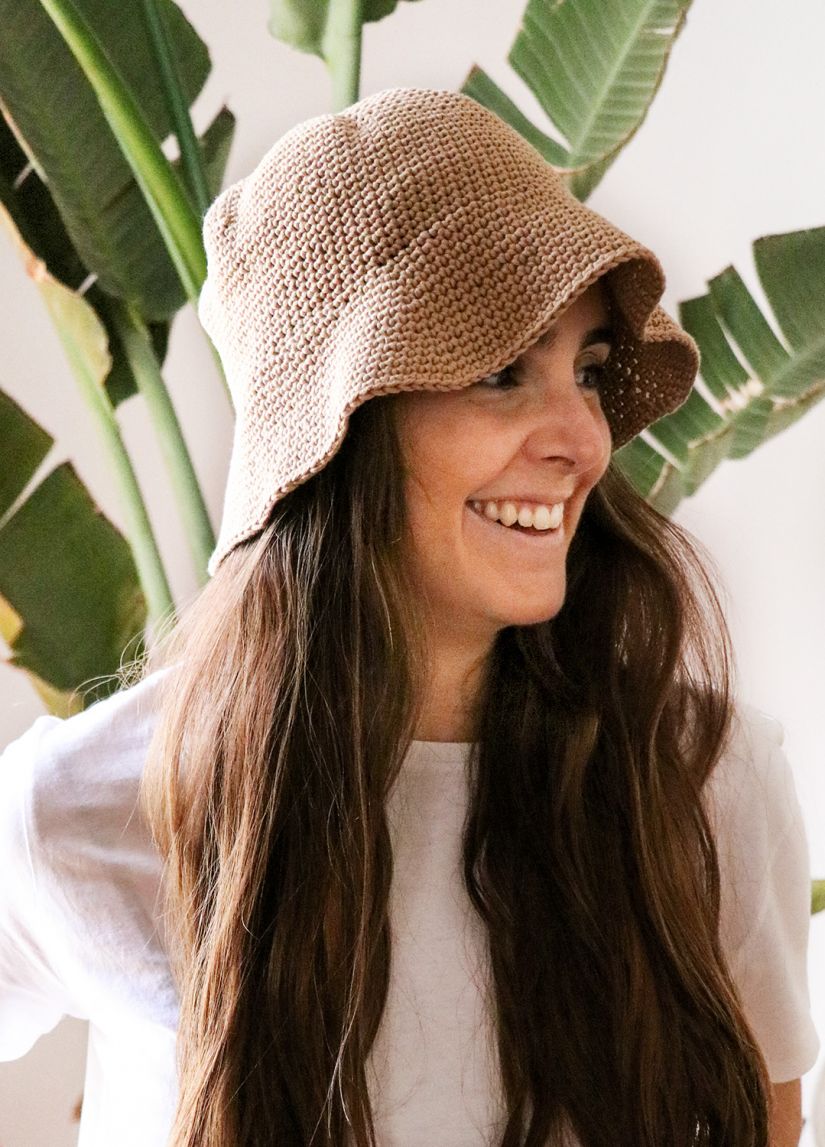 If you prefer a more floppy brim like the one on this flattering hat, try out this simple one. The free pattern by We Are Knitters aims to be an accessory you can use any day of the year.
Sunflower Crochet Bucket Hat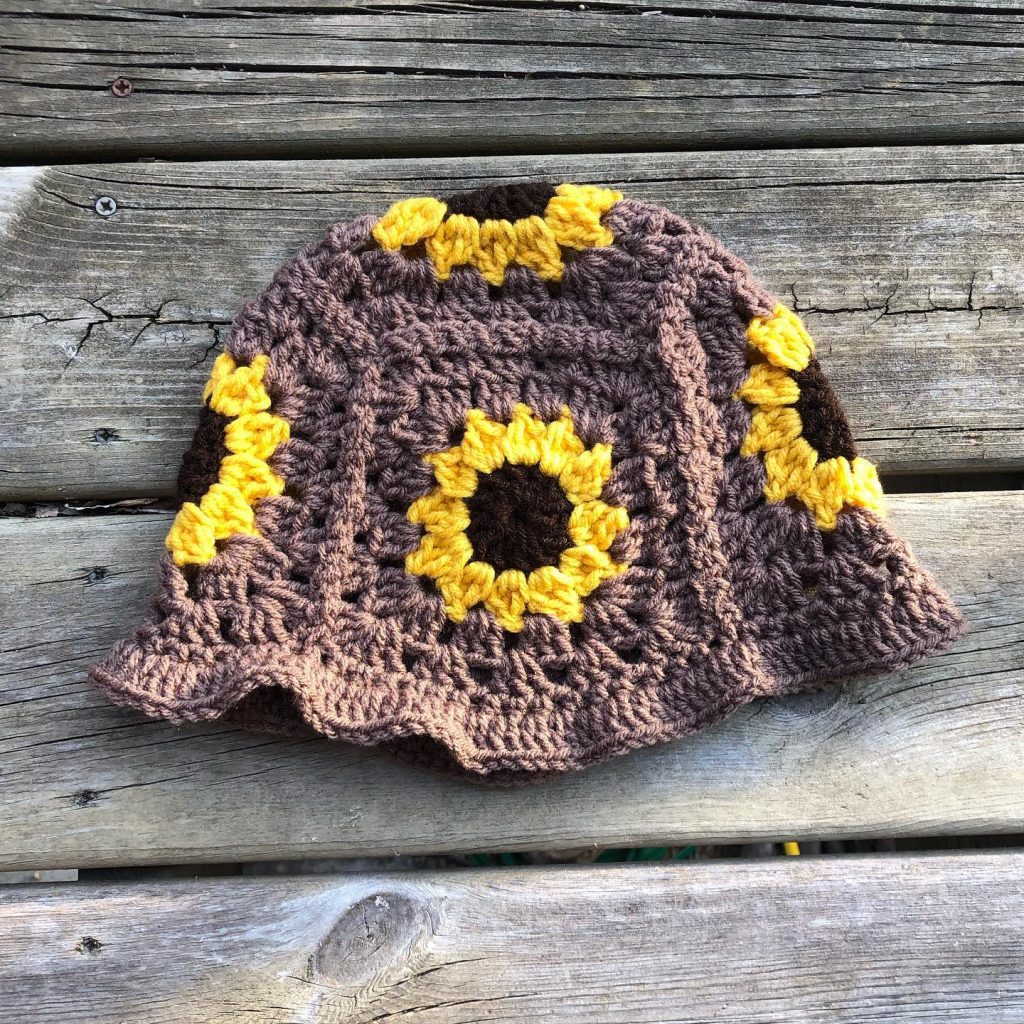 A list of cute bucket hats would not be complete without a sunflower hat! Five sunflower granny squares make up the crown and body of this hat, and once they are joined, the brim is worked in the round. The fun construction makes it worth giving this hat pattern a try.
PIN THIS: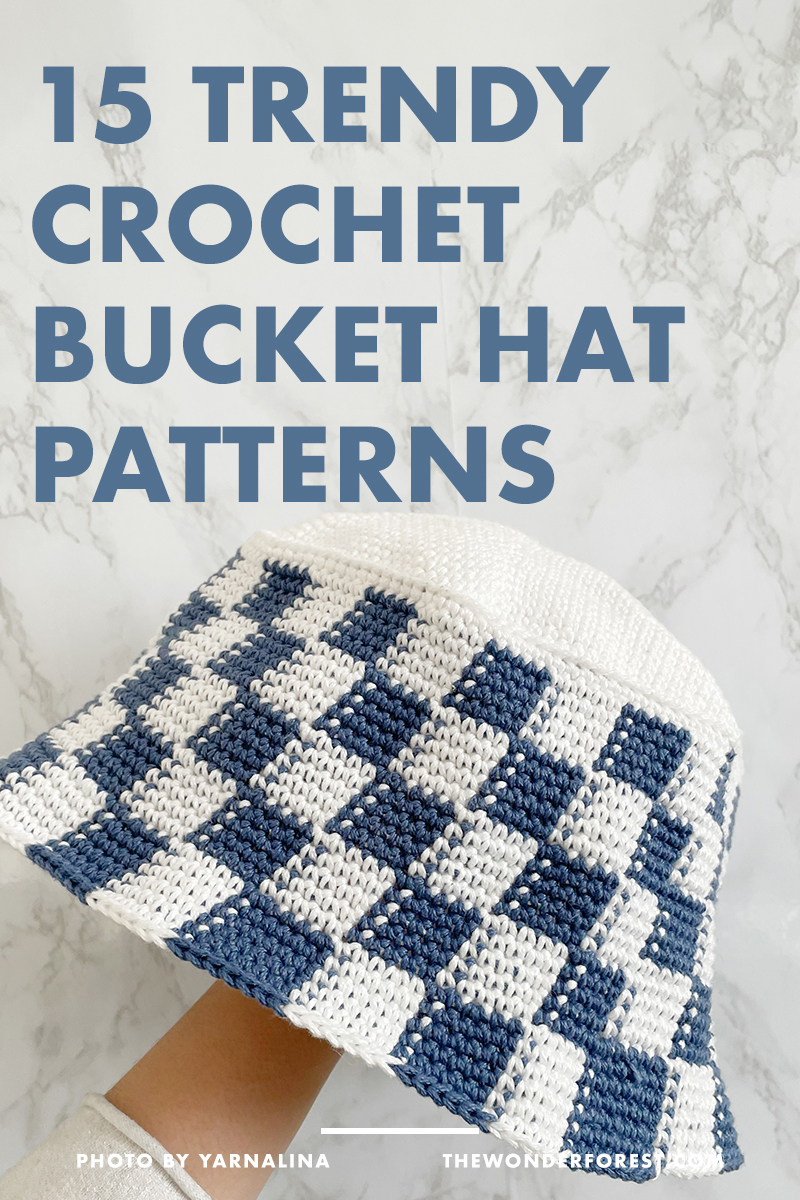 Last Updated on