Painting is a wonderful way to explore your artistic side, while ending up with something beautiful to display in your home in the process! If you are new to painting and looking for inspiration, we have rounded up some ideas that are simple enough for even total beginners.
Whether you dabble in acrylic or are dipping your toes into the wonderful world of watercolor, here are some projects ideas you're sure to love! Let's get inspired with some easy painting projects!
Hazy Landscapes Watercolor Painting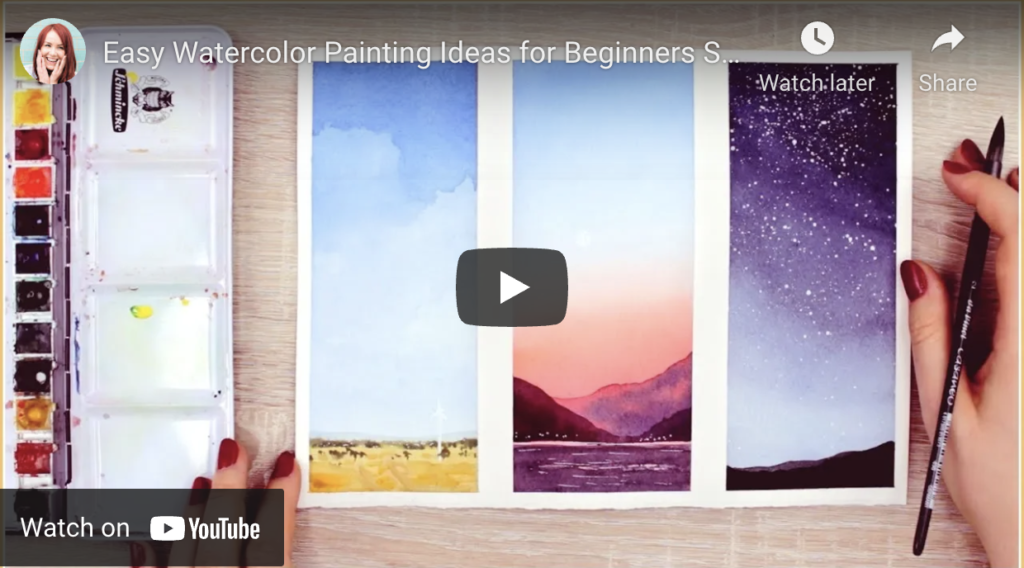 These little landscape vignettes are super cute and would work with almost any color palette. Artist Makoccino creates the 'hazy' effect by layering different amounts of the same colour on top of each other!
Cute Cacti Acrylic Painting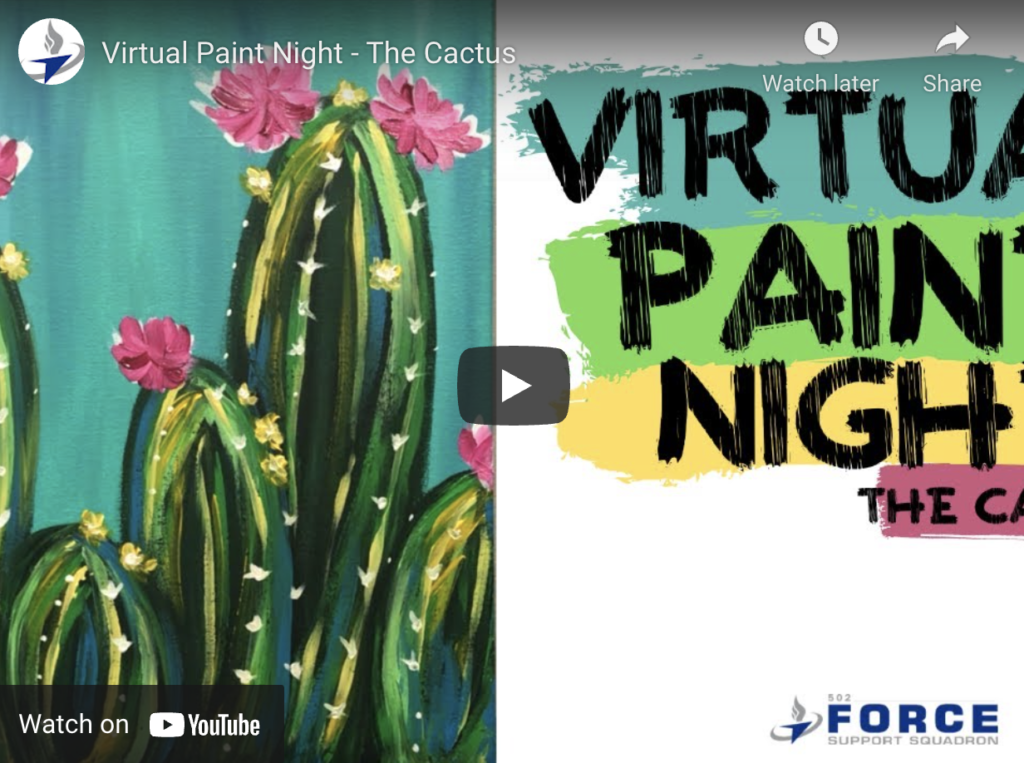 These adorable cacti are surprisingly easy to paint. While this piece does require a little more of a time commitment than some of the others on this list, Katy's step-by-step instructions make it completely achievable for beginner artists!
Chill Mountain Landscape Watercolor
This mountain landscape is both quick AND easy – the best part is you can play with the colour of the sky to create your own unique take on this scene. Leave out the trees or use a stencil to make this project suitable for artists of all ages!
Crescent Moon Watercolor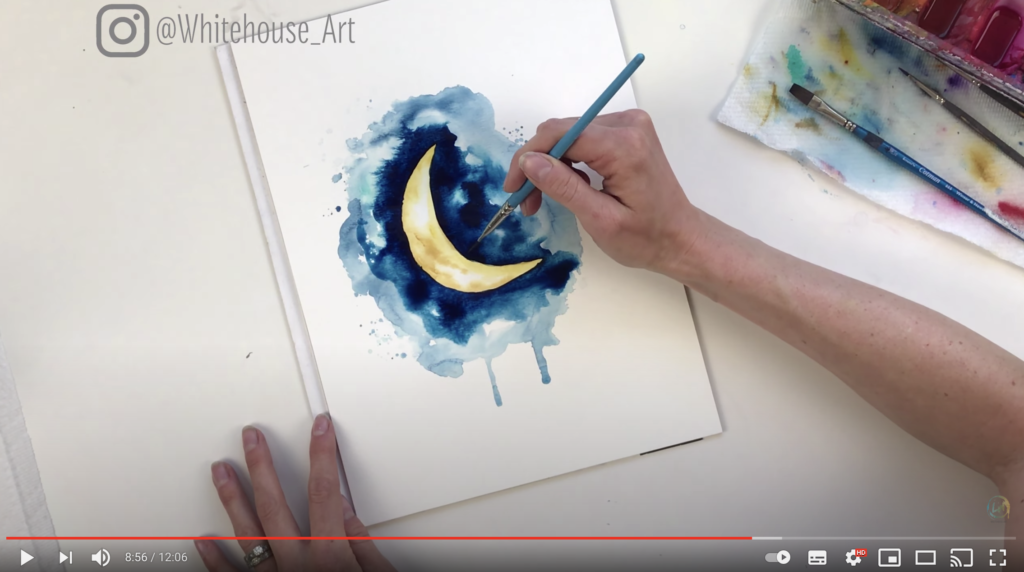 This watercolor crescent moon is whimsical and oh so simple. Artist Lisa walks you through each step and breaks down the process of layering colors to make creating this beautiful painting a breeze! We love her technique of using a toothbrush to get that subtle 'paint-splashed' look, too!
Moonlit Lake Couple's Acrylic Painting Tutorial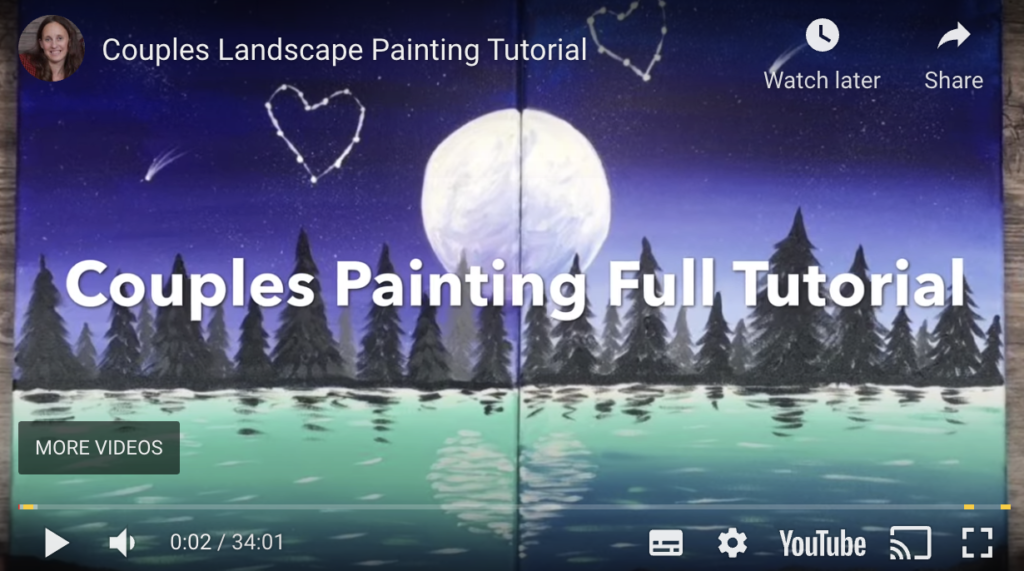 Looking for a fun at-home date idea while stuck inside? Look no further! Tracie's detailed tutorial makes this painting pretty much foolproof, even if you or your partner has never picked up a paintbrush! We think this would look adorable hung over a bed!
Wildflower Doodles Watercolor Painting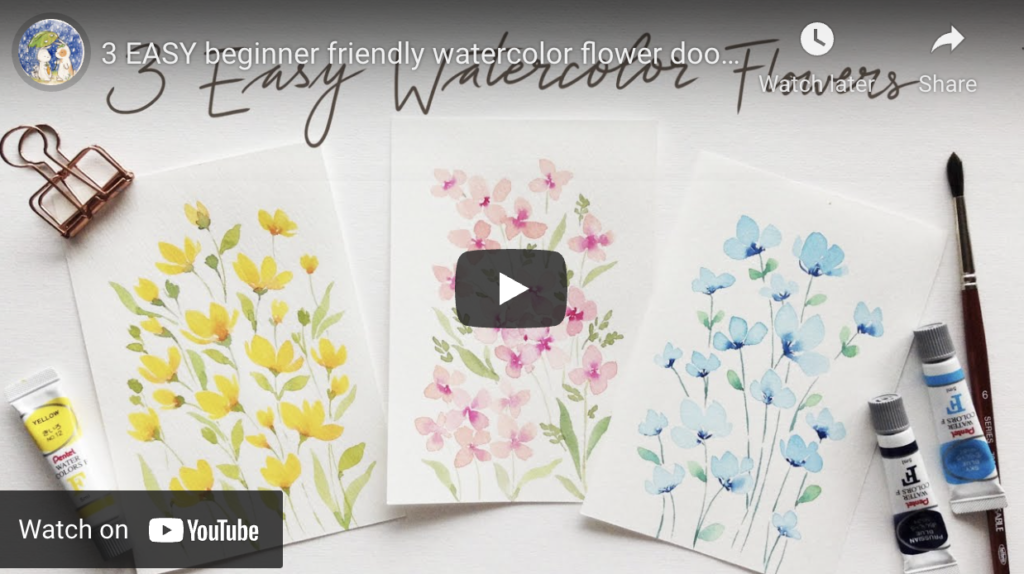 These are the easiest flowers you will ever paint. The shape of the petals mimics the upward stroke of a paintbrush to take all the guesswork out of the equation. Do a set in different colors and hang them in your home or give them as gifts.
Magical Autumn Forest Acrylic Painting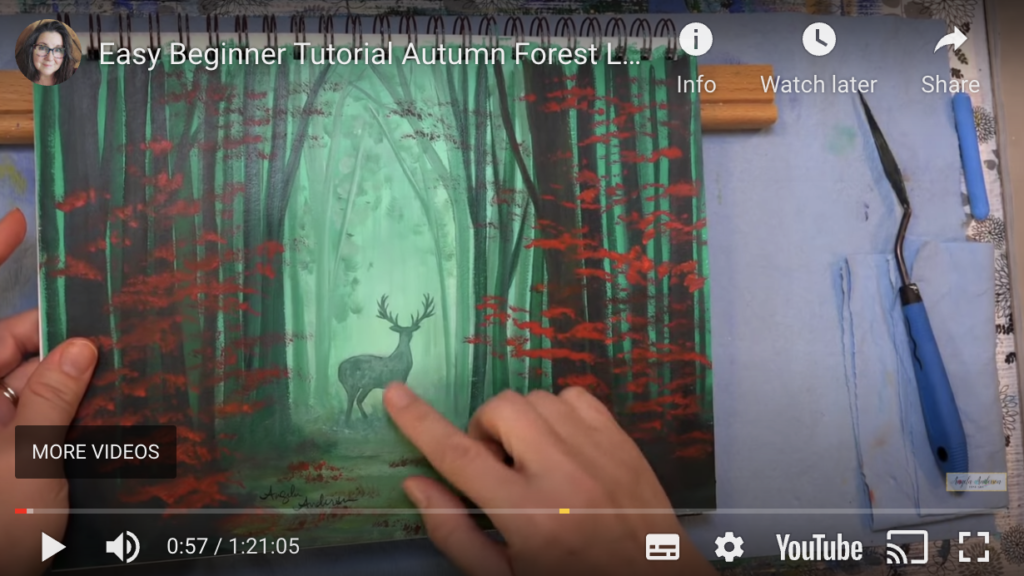 This magical autumn forest painting looks difficult but is actually extremely beginner-friendly. I know this because I painted it with my husband this Valentine's Day! He had never painted with acrylics before and it turned out AWESOME.
If you don't feel confident painting the elk, you can always use a stencil or choose an easier animal to paint!
Nature Vignettes Watercolor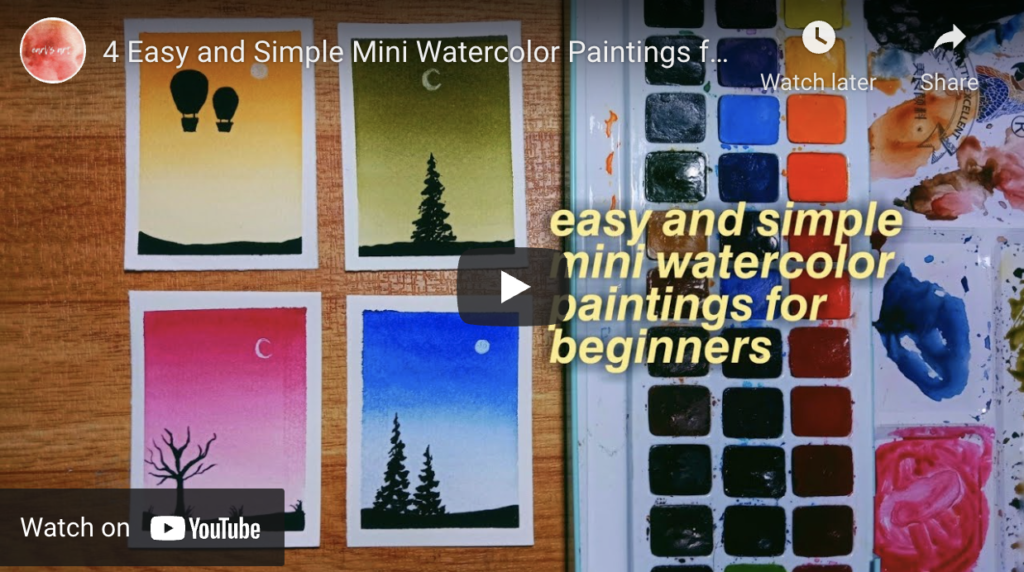 Complete these cute mini pieces in under 5 minutes each! Change up background colours if you want to add your own spin on the project. Earl uses white gel pens for the pretty moon details.
Botanicals Watercolor Painting
Artist Shayda makes these beautiful watercolor leaves look easy! Create larger versions as art pieces for your home or use these little leaves to decorate cards, envelopes, gift tags, or anything else your desire!
Mini-Canvas Hot Air Balloon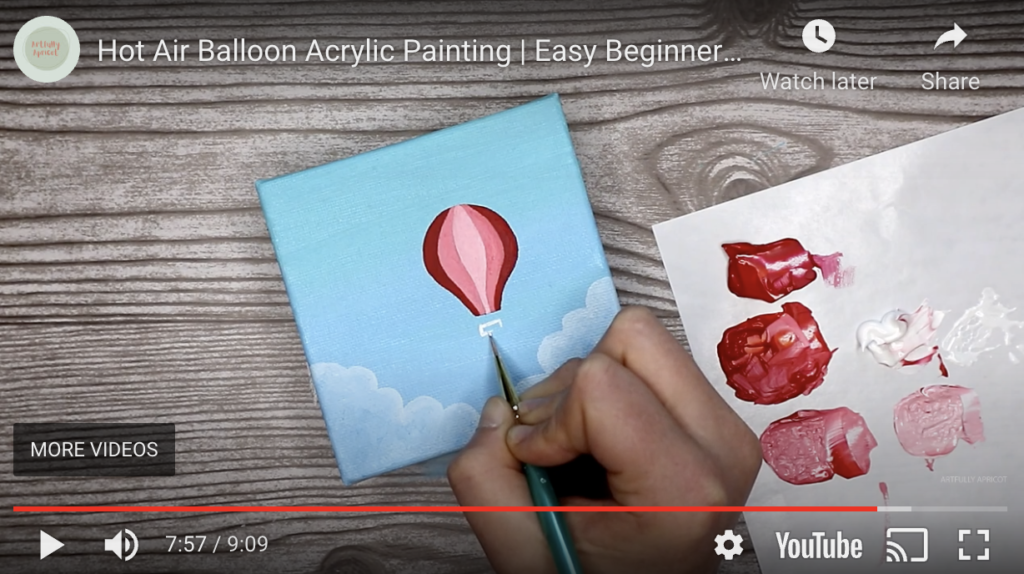 We think this hot air balloon painting is absolutely adorable and would look delightful in a child or baby's room! We love how budget-friendly this piece is, too, requiring only 6 colours of paint.
Cheerful Sunflower Acrylic Painting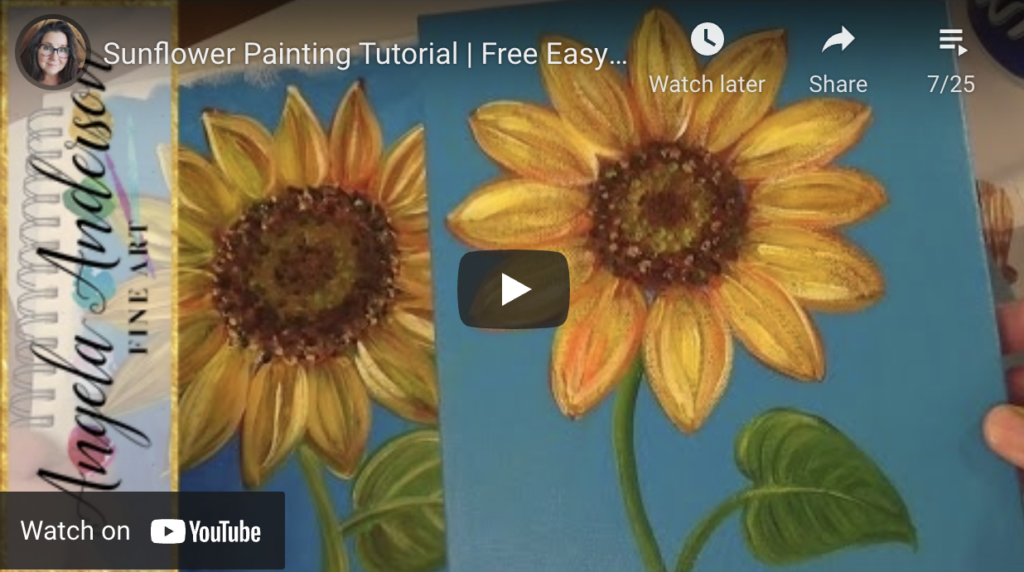 This bright sunflower would cheer up any room in a home! The most difficult part is creating the outline, which artist Angela does in chalk so that you can easily wipe it away and try again if you make a mistake! The rest of the painting is simply a matter of painting inside the lines! Doesn't get much easier than that!
Four Types of Trees Watercolor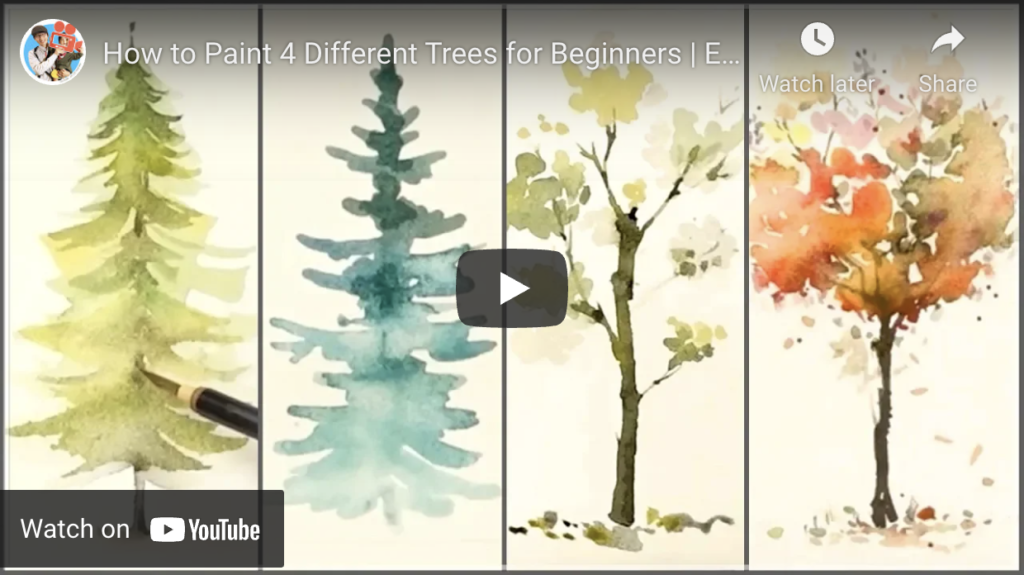 These watercolor trees would look lovely as a set of four hung above a couch or bed. Another idea would be to choose your favourite tree and render it in four different color palettes – one for each season!
Abstract Floral Painting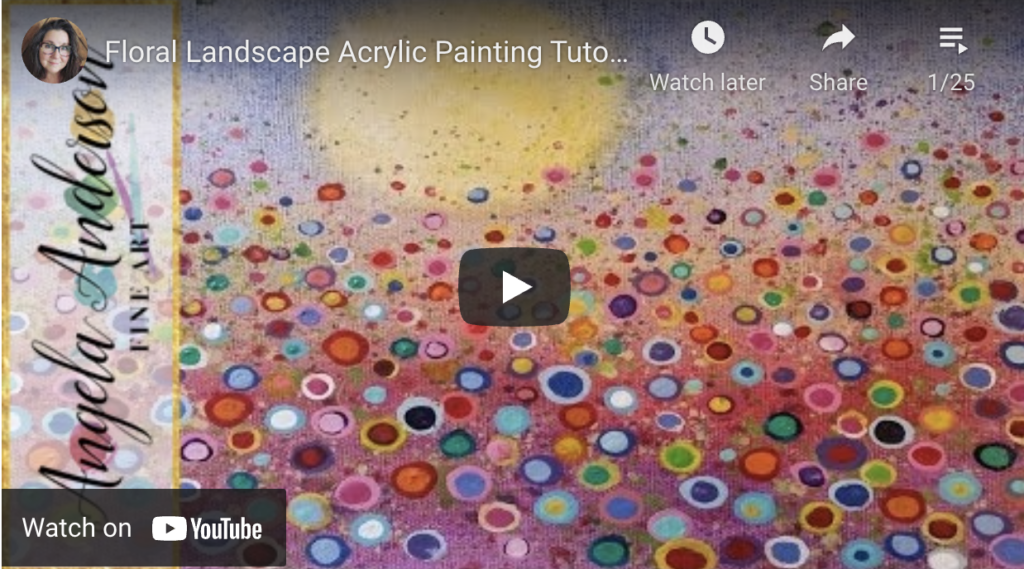 This abstract floral project is oh-so-pretty AND it is suitable for all ages. The artist Angela brilliantly uses Q-Tips to create the little dot flowers. If you are a complete beginner, this is a project where the end result is pretty much guaranteed to look professional!
Cat Gazing at Stars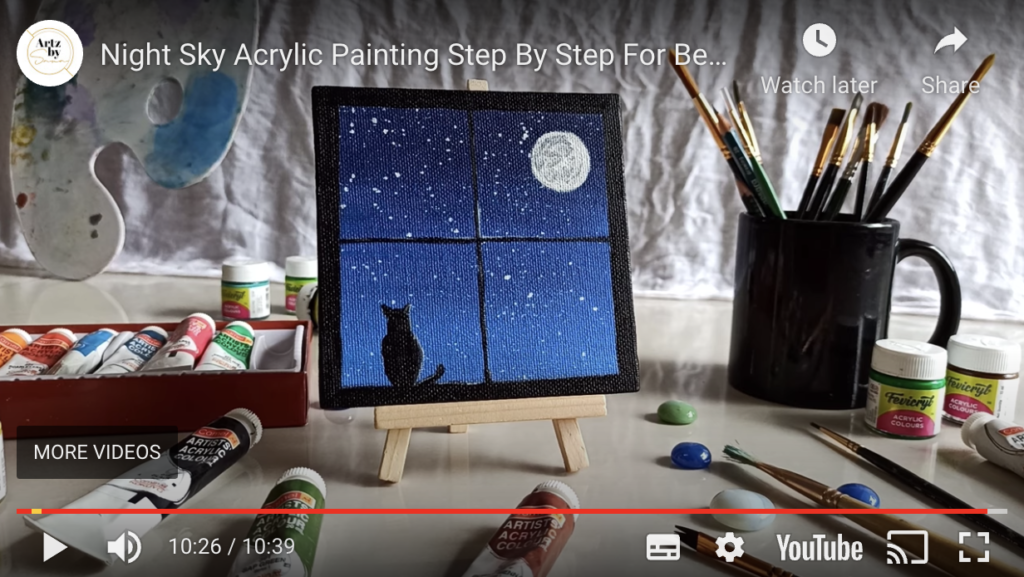 A simple background lets this little cat take the spotlight for an adorable result. Leave the piece as is, or replace the cat with a silhouette of your own pet!
Monstera Leaf Watercolor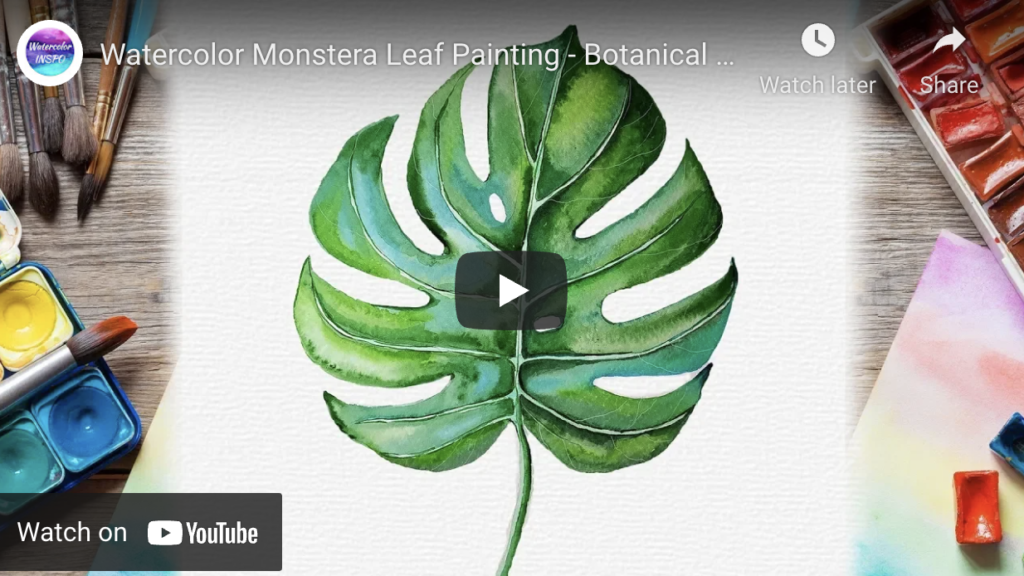 The botanical trend seems like it's here to stay, which is great news if you are just getting into painting and have been wanting to create a piece like this to hang in your home! We especially love how artist Ann uses white gel pen to create realistic looking vines inside the leaf!
Easy Lemon Watercolour Tutorial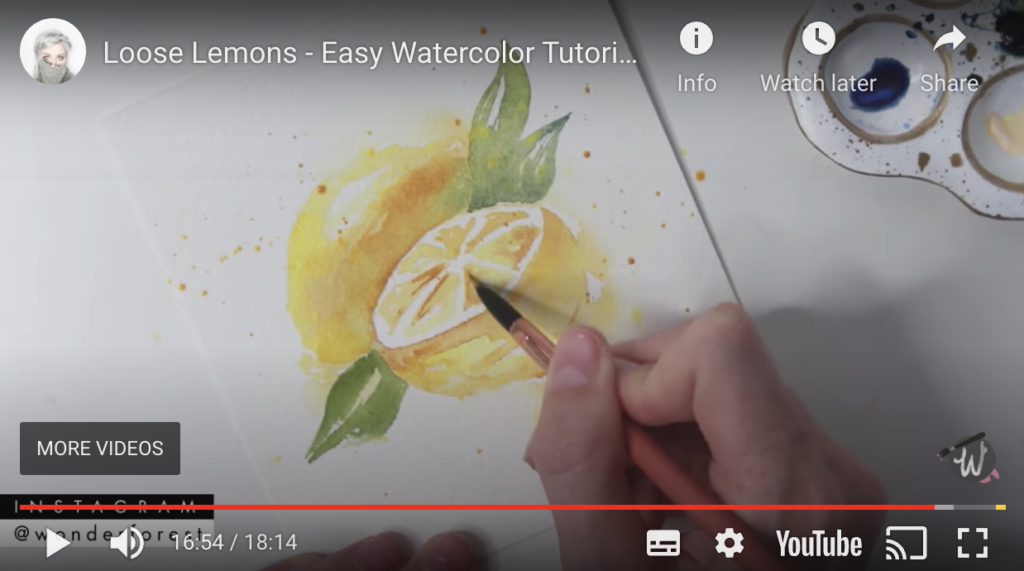 Of course we had to include some of our very own watercolour tutorials! The Wonder Forest YouTube channel has a ton of beginner-friendly watercolour videos – like this easy, loose lemon that's perfect for a summertime project.
PIN THIS: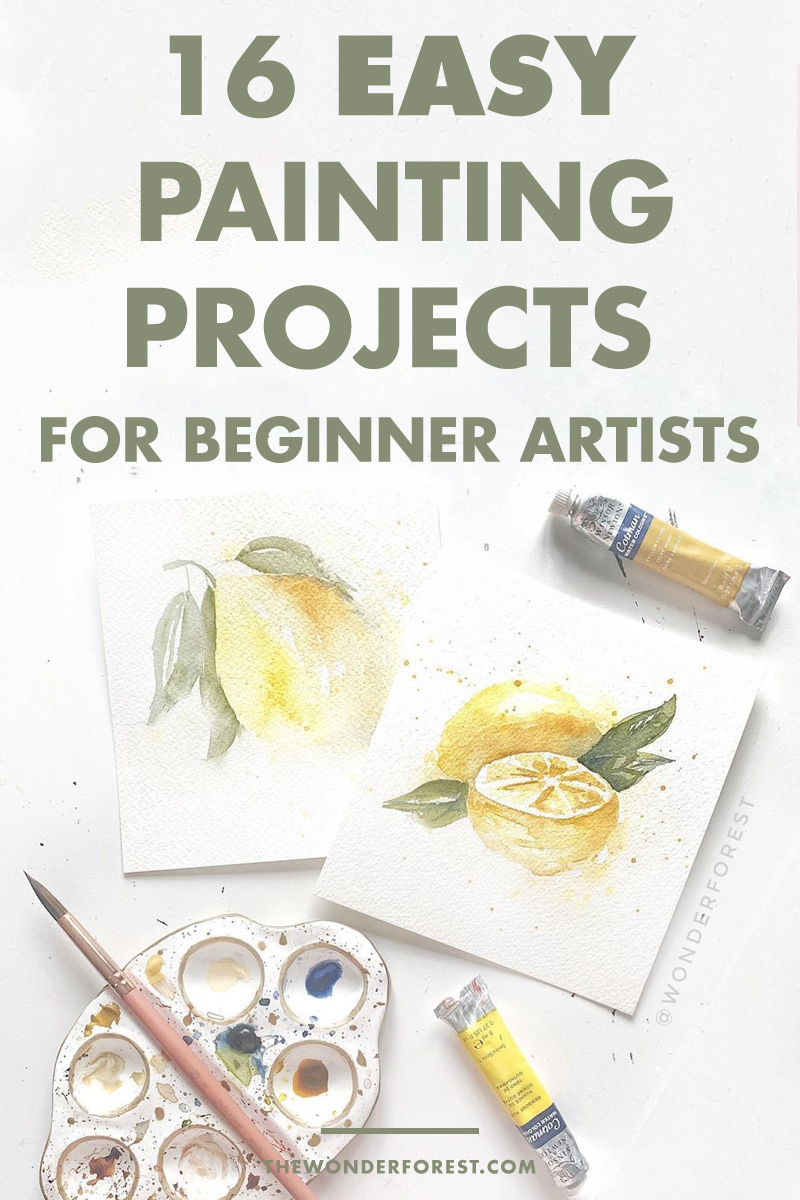 Last Updated on