Don't let your deck sit and fade over the summer months — renovate and refresh it! There's no better place to hang out on a hot summer's afternoon with a drink in hand.
With that image in your head, let's go over 12 amazing deck makeovers that will absolutely make you swoon and help you start planning your next project!
Small Deck Makeover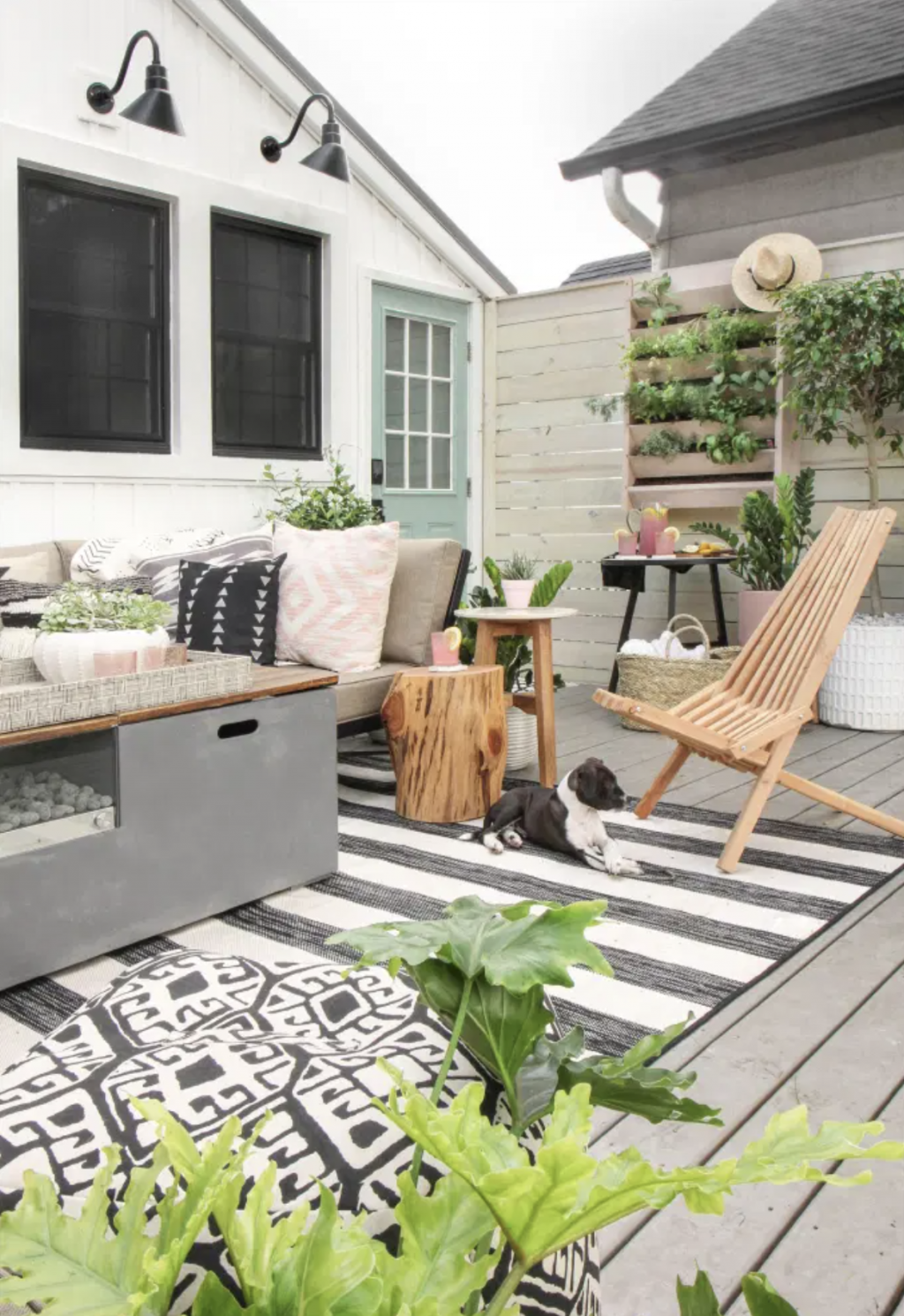 This amazing deck makeover has squeezed in everything a deck could need — all within a fairly small space. Particularly of note is the great mixing of patterns throughout and smart wall installations to make use of vertical space for plants and gardening.
The Ultimate Boho Deck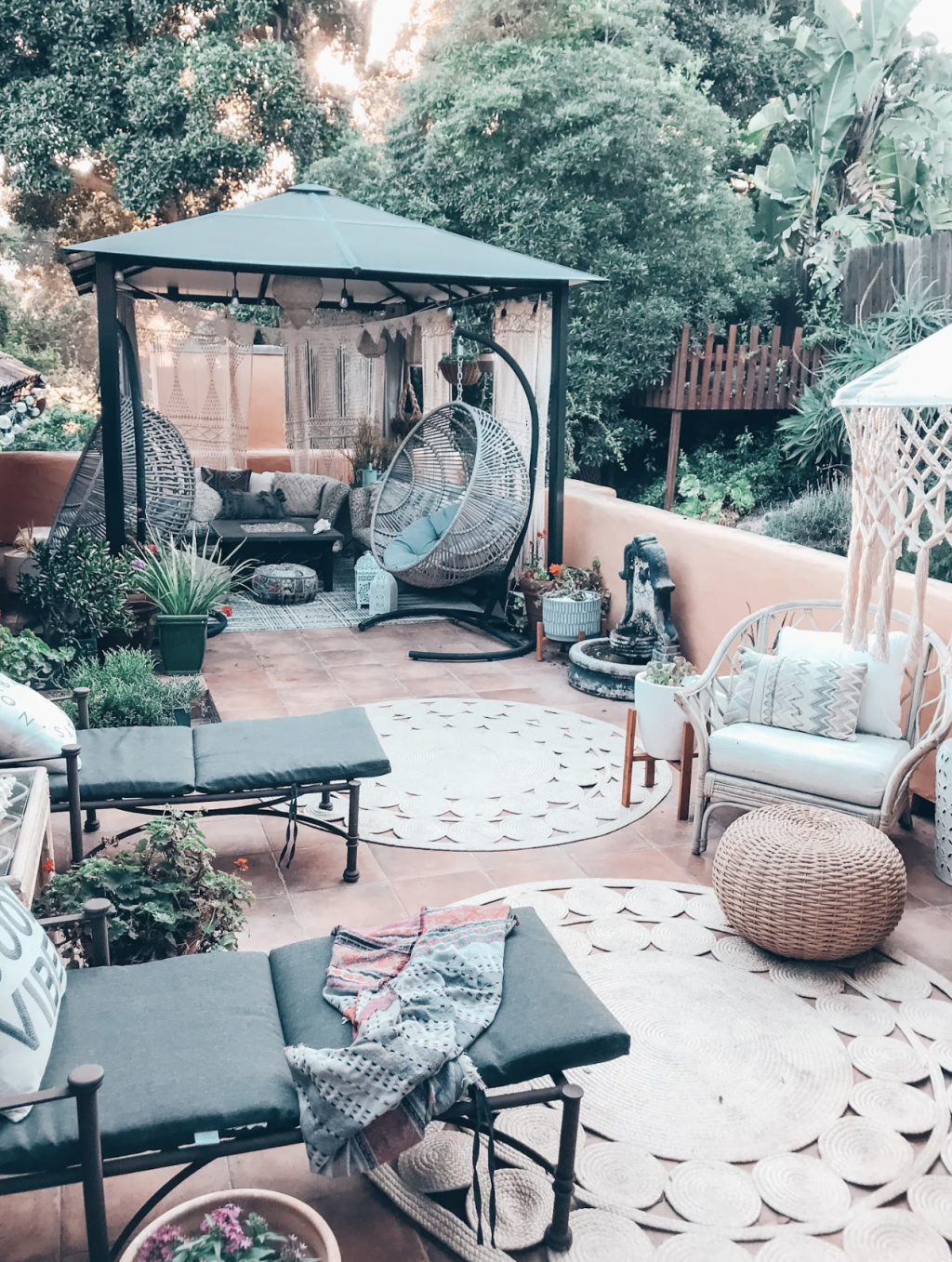 Does it get anymore boho than this? The gorgeous space has a variety of seating areas and carries through themes of wicker, jute and other natural textiles. All great boho decks of course have a few hanging egg chairs, too!
Stylish Deck Makeover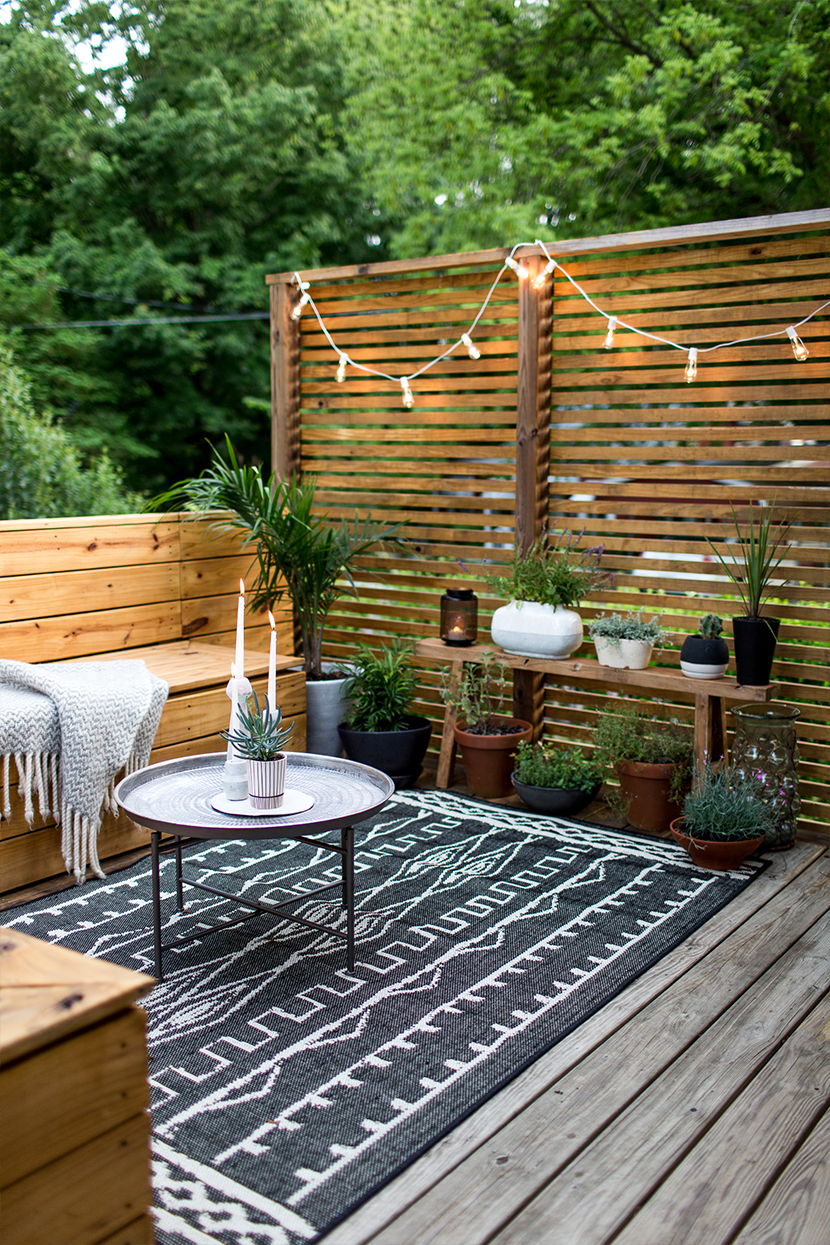 When it comes to this deck revamp, Fresh Exchange offers up a few tips when creating a stylish outdoor space. Most importantly, try to stick to a tight colour theme wherever possible. As you can see, the black and white colour scheme works well with the greenery and wood elements.
Cozy Deck Ideas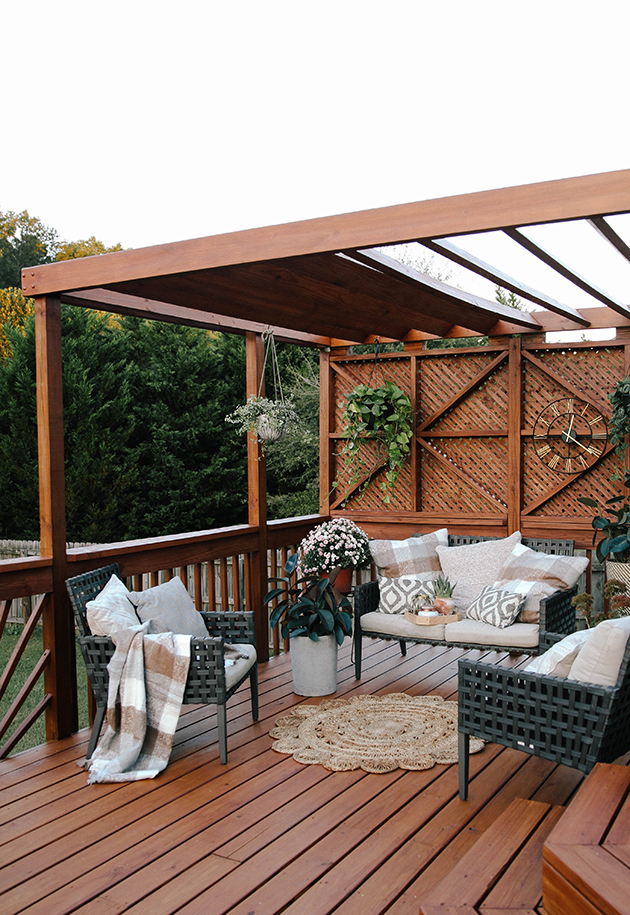 When it comes to designing and refreshing your deck, it's important to take coziness into consideration. In Honor of Design has done just that by incorporating plaid textiles, rich wood and a round jute rug to tie it all together. And, a pergola is a must if you're planning on hanging plants or lights within the space.
Family-Friendly Deck Makeover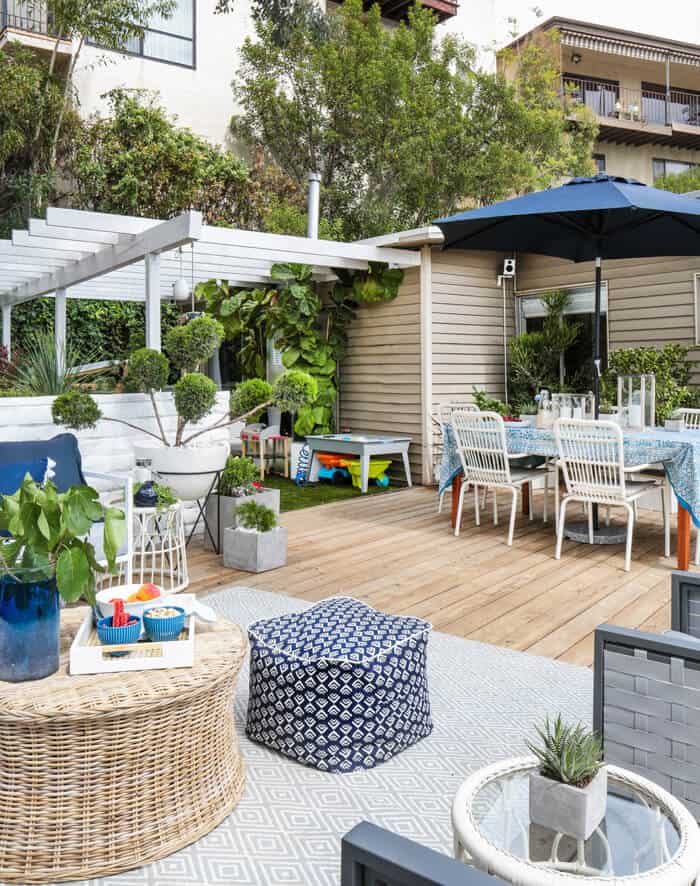 For those with families and kids in tow, it's important to consider your little ones when designing an outdoor space. Style by Emily Henderson incorporated a cute play area on the deck by laying down some high quality, artificial turf. The other space was dedicated to an outdoor family dining area for all those meals enjoyed in the fresh air.
Colourful Deck Refresh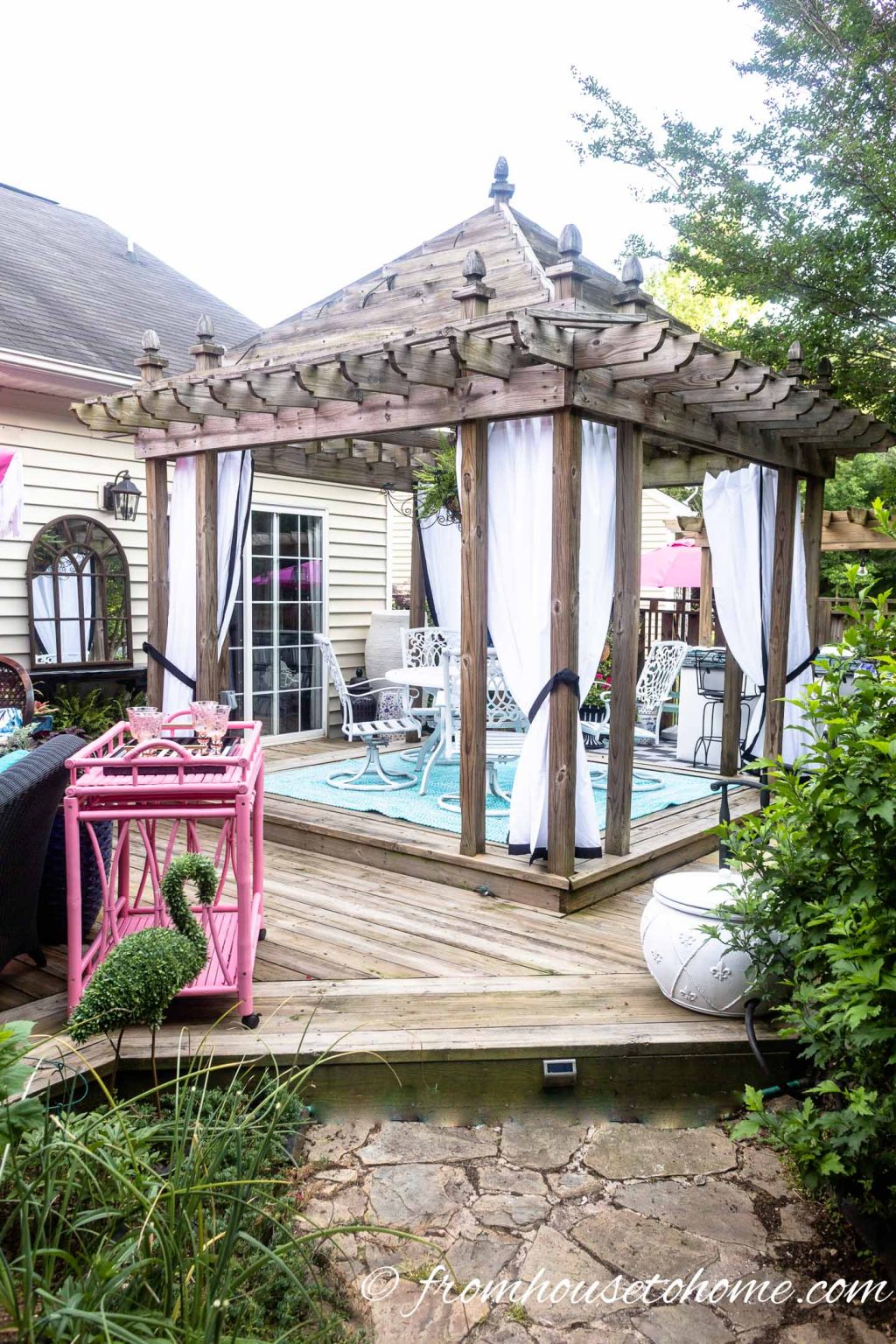 Inspired by Palm Beach, this colourful deck makeover includes a ton of pink and flamingo elements. The owner revamped every area of the deck, from the seating areas to the deck's outdoor bar. Check out the full post for all the amazing details that went into this vibrant makeover.
Minimalistic Deck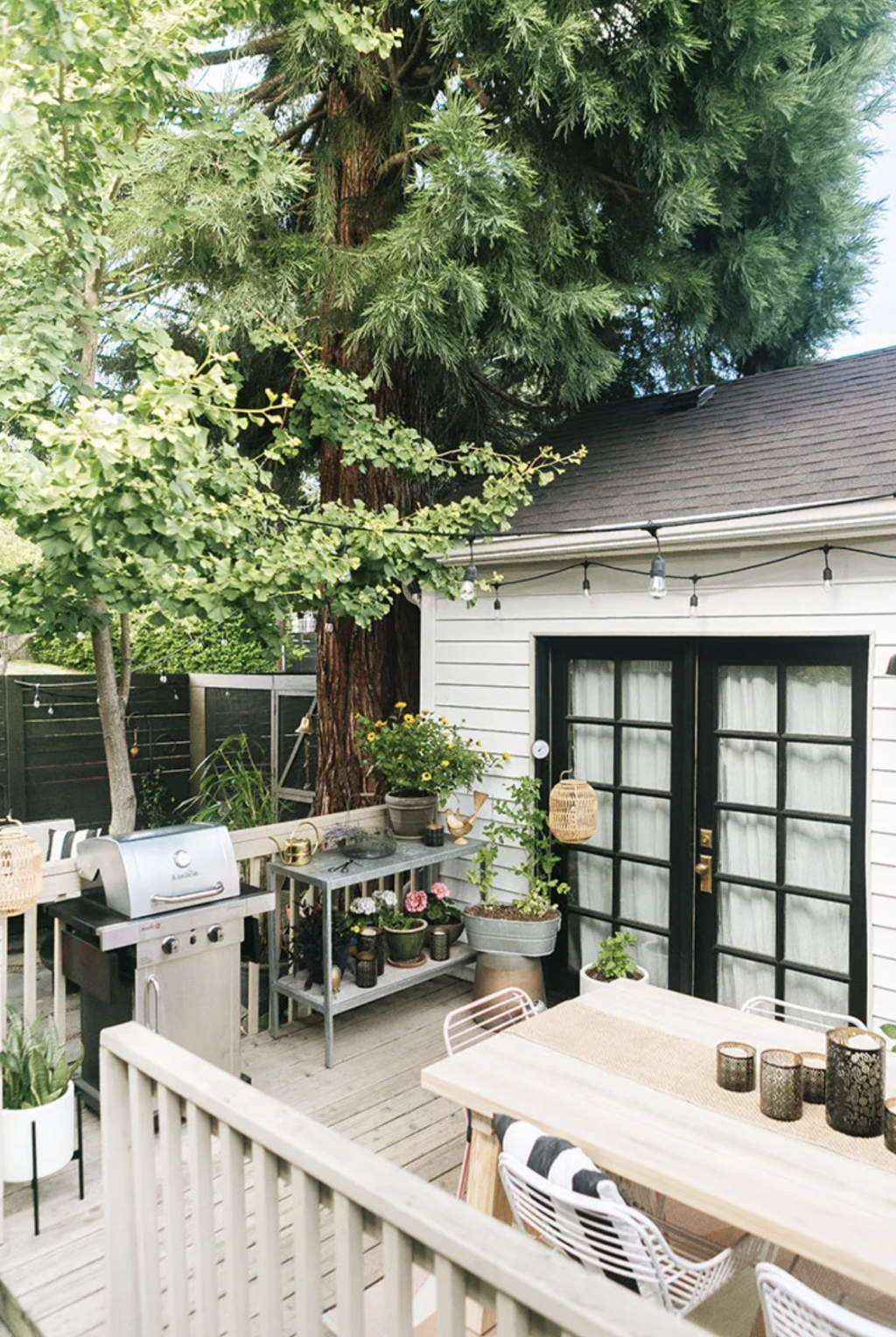 Sometimes all you need for a refreshed deck is a few new outdoor pillows and a woven lantern. Nothing gives an outdoor space a cozier vibe than a few glowing elements – whether it be string lights, flickering candles or hanging lanterns.
Dreamy Coastal Deck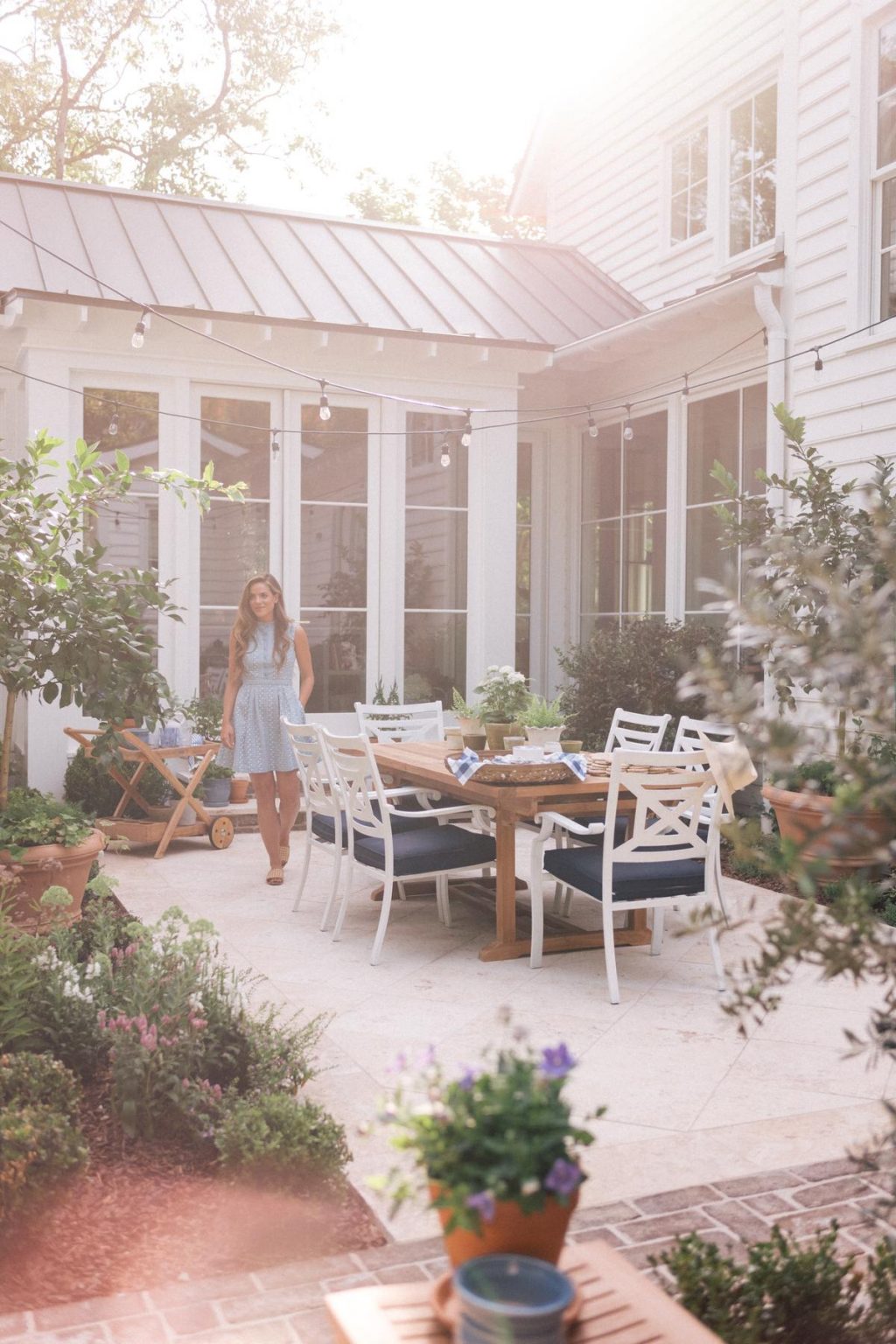 This gorgeous backyard space will have you inspired to eat every meal outside. By incorporating several cottagecore, coastal elements – Julia keeps it simple with blues, whites and an adorable cart for plants and lemonade.
Deck with Stock Tank Pool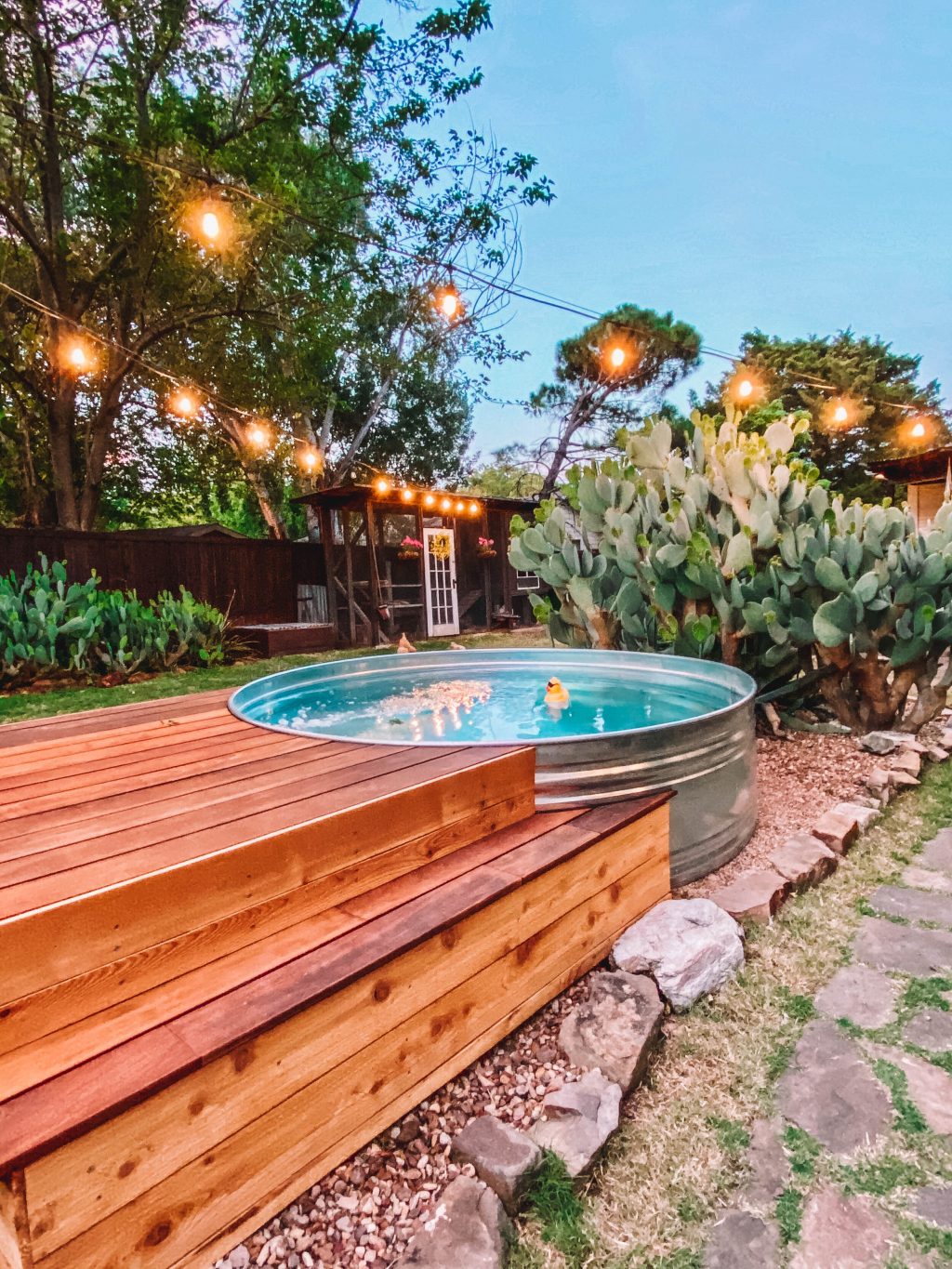 Looking for ways to keep cool this summer? A stock tank pool can be a great and affordable way to float the days away. This amazing backyard features a built up a deck next to the pool for easy lounging and access.
Above Ground Pool Deck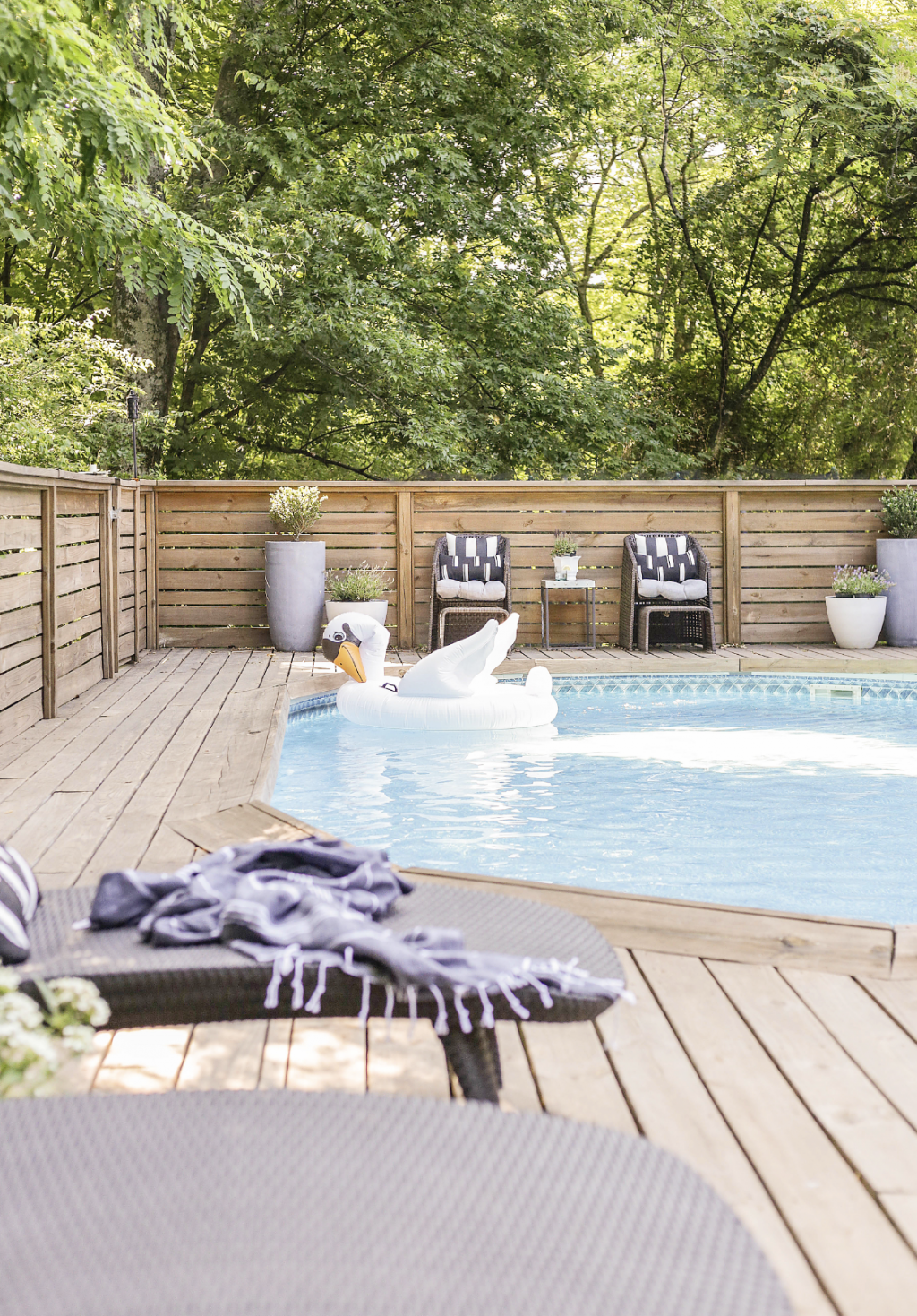 Speaking of pools, you can also go a more traditional route of installing an above-ground pool with a deck built above it for ultimate summer vibes. Decor can be kept simple — all you need is a few chairs, loungers, pillows and planters. And, a floatie or two in the water.
Eclectic Deck Makeover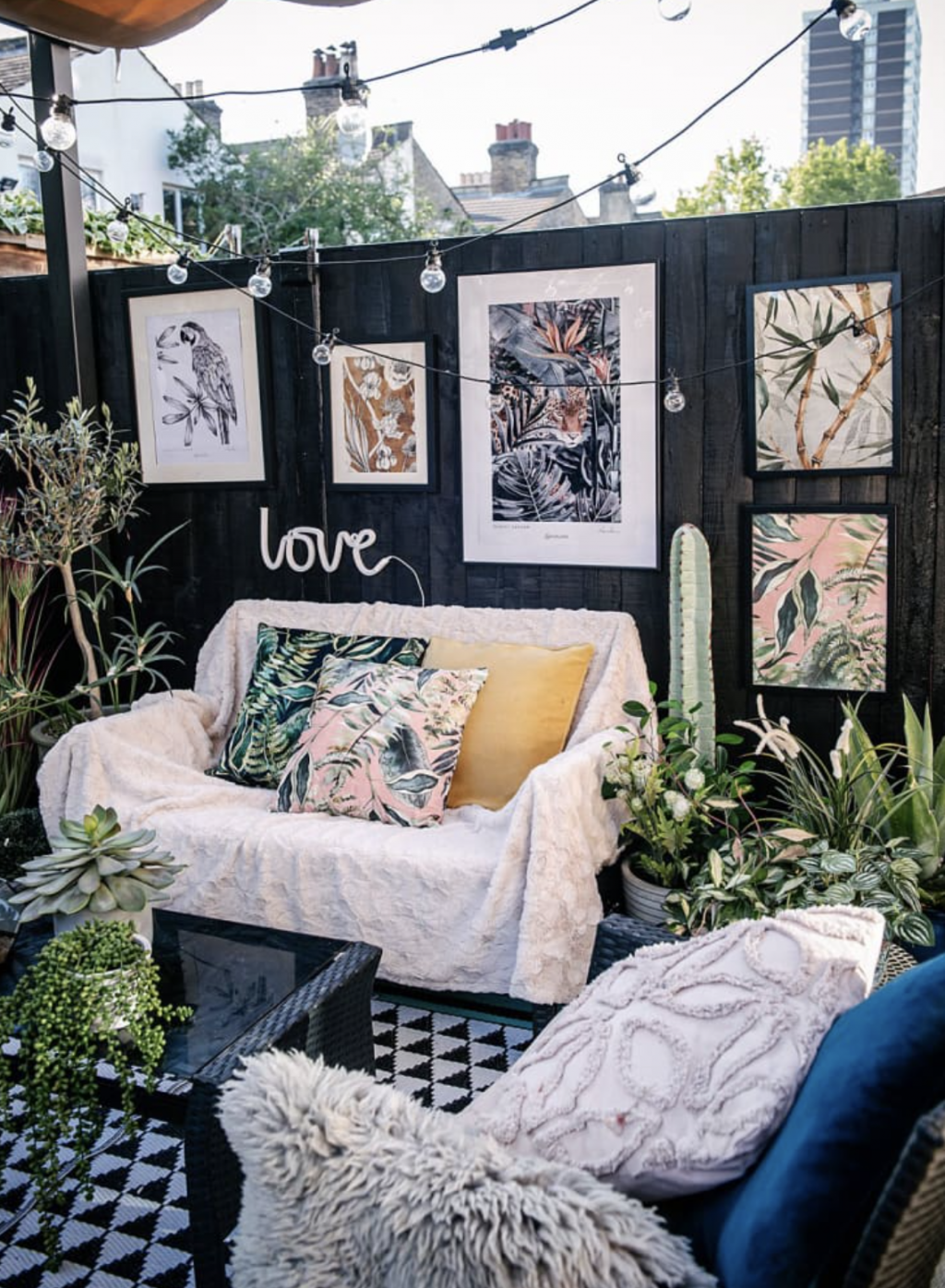 Don't be afraid to show off a bit of style in your outdoor space. This eclectic, boho deck has been completely transformed with a menagerie of textiles, patterns, artwork and more. How fun!
Clean and Simple Deck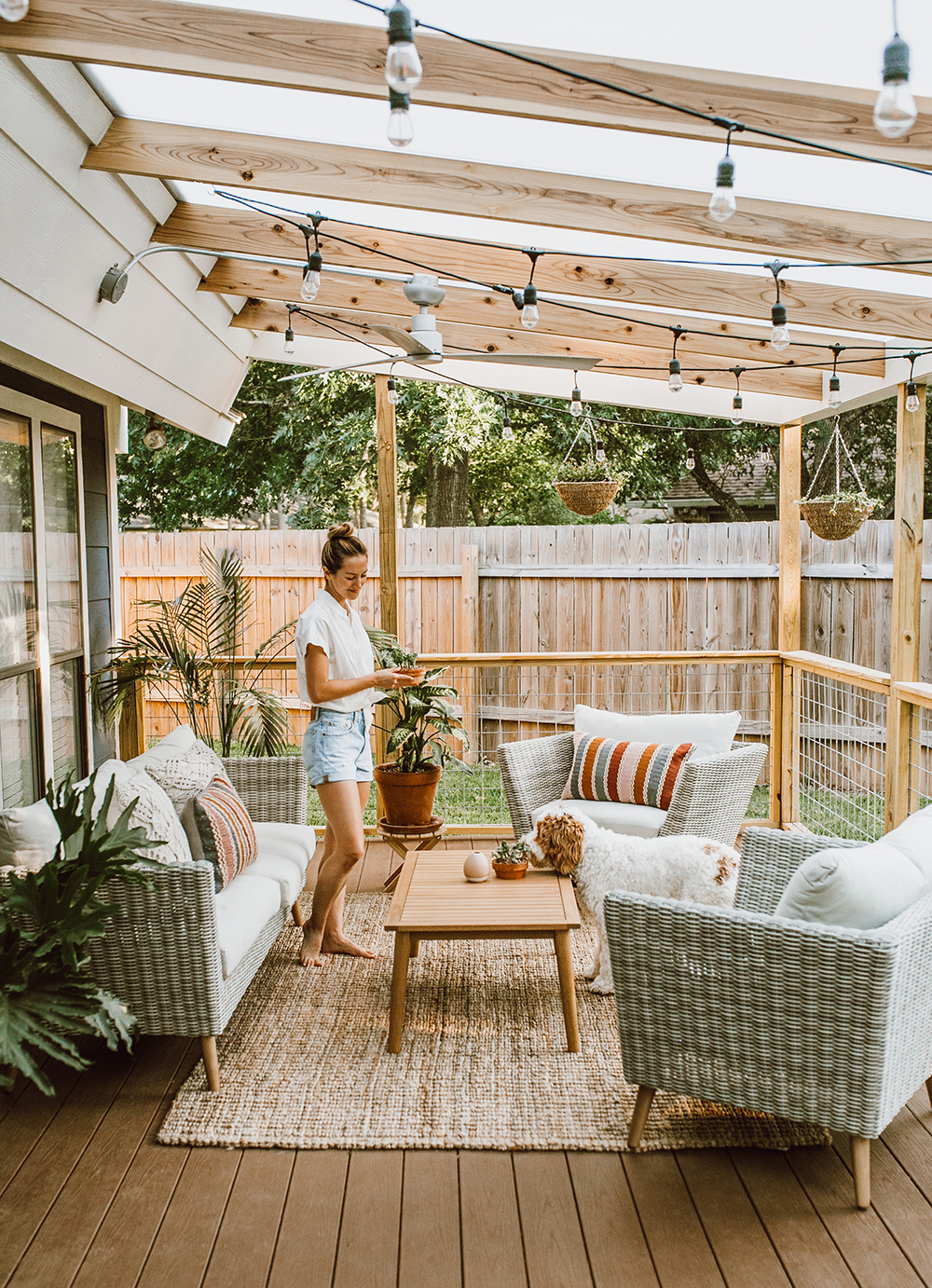 If you prefer to keep things simple, here's a pretty and clean makeover by Livvy Land. Elements of wood, wicker and jut keep things classic for a backyard space.
PIN THIS: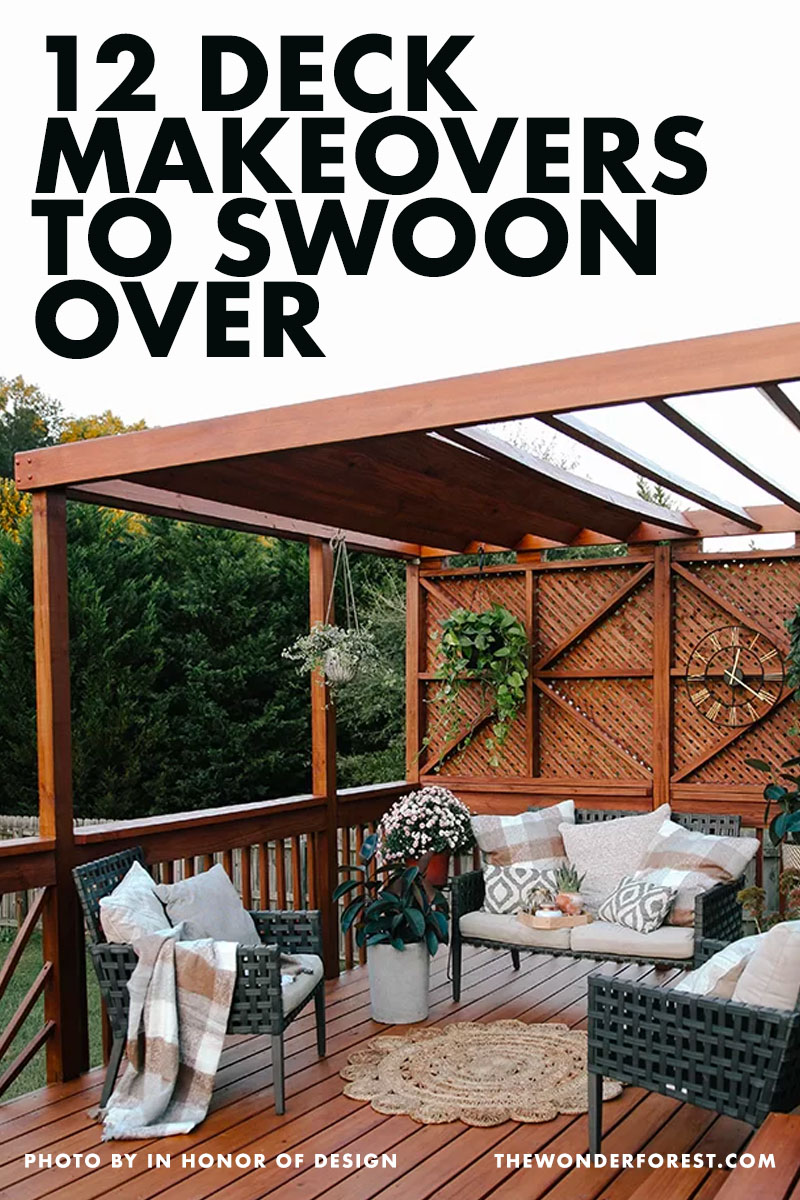 Last Updated on