Imagine spending a couple hours a day doing what you love and getting paid big bucks for it.
That dream can easily become reality. Freelance writing is a highly profitable career path, even as a beginner.
In this step-by-step guide, we'll go over everything you need to get started—from honing your craft to getting paid for it.
Let's dive in!
Get Educated
I'm not talking about getting a writing degree (although, if you wanted to go that route you most certainly can, but it's not recommended). Everything I learned, I learned by actually doing. Sometimes jumping head-first into something new is the best way to get your bearings.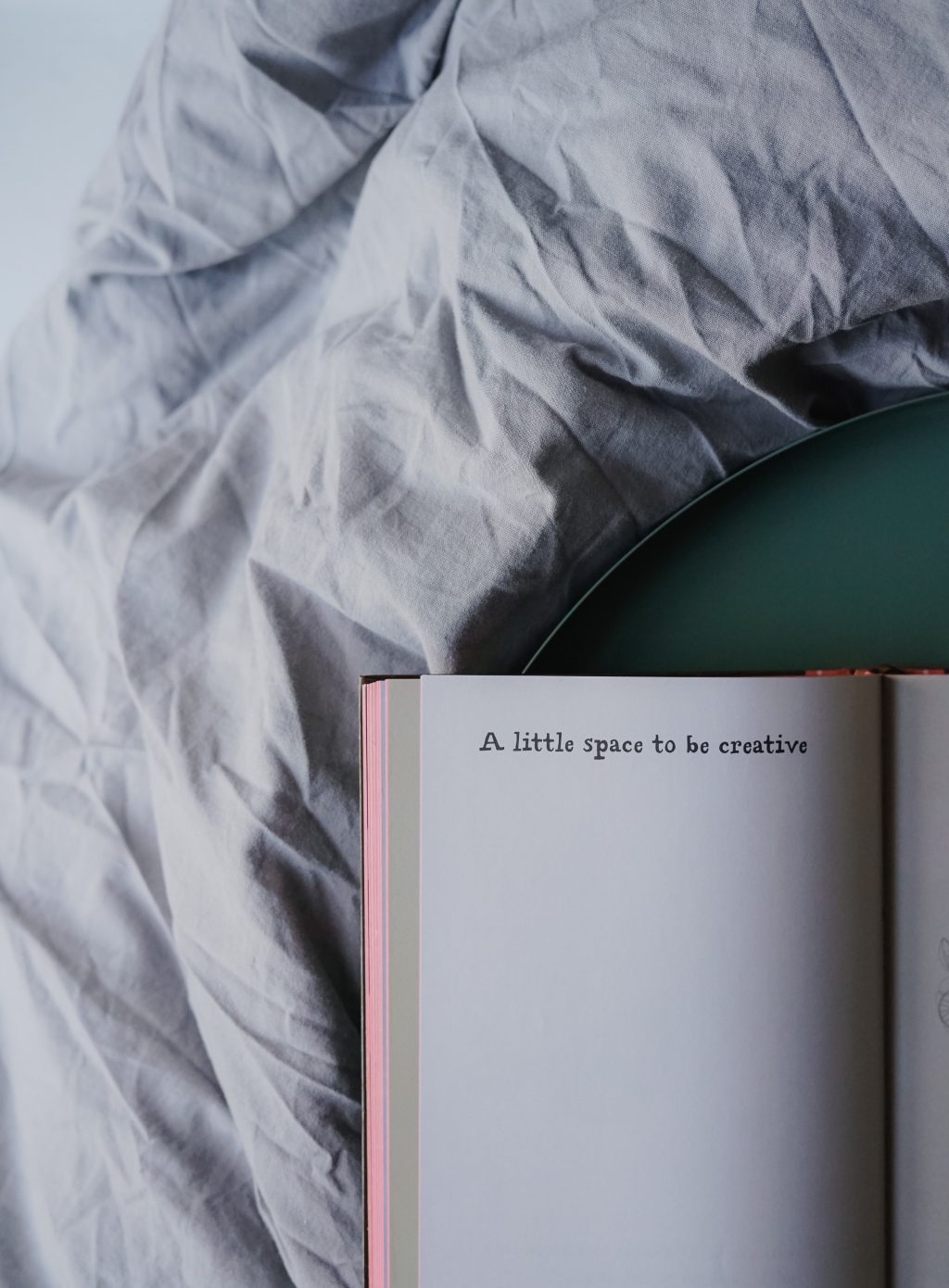 There are plenty of books on the subject, along with blog posts and videos. For books, I recommend the following:
For online resources regarding all things writing and making money:
Where you can find free writing courses:
Research plays a massive role as a beginner writer, especially if you don't have a formal education for it. But don't just stick to books and websites – read blogs to familiarize yourself with different styles of writing and study other forms of storytelling like video.
Skills and Tools for Freelance Writing
You need more than writing as a skill if you want to become a successful freelance writer. Some jobs will require other skills like marketing. You might also be required to work with certain programs, like Asana or Semrush.
For whatever might be needed for your journey, here's a crash course.
Hemingway App
Hemingway App is an easy-to-use editor. Simply copy and paste your work into it and it will let you know the reading grade, if any sentences are hard to read and more.
Formatting
Knowing how to format is vital. No one wants to read blocks of text or useless information. When crafting online content, it needs to be easy to skim, well-organized, and contain plenty of whitespace and headers for easy reading.
Start a Writing Routine
Writing is like a muscle. If you don't use it, you lose it. Not in terms of forgetting how to do it, but how to maintain speed and creativity.
Start by blocking out one to two hours a day to write. Clear all distractions, set a timer, choose a topic or prompt and write. It needs to become a habit to be effective.
SEO
SEO stands for search engine optimization. It relates to Google and other search engines and to how people find content through keywords.
Keywords are one or two words, sometimes phrases (known as long-tail keywords), that help users find your stuff. Pair them with well-written, informative content and your piece will be capable of ranking (being listed) on search engines. This is one of the greatest skills you can learn as a freelancer, as many businesses will ask for SEO-friendly content.
Pick a Freelance Writing Path
One piece of advice that gets thrown at new writers is to pick a niche. A niche is simply what you specialize in—like a topic. I'm not going to tell you to do that (yet).
Picking a path relates more to the type of writer you want to be. When I first started out, I thought freelance writing meant only one thing. However, it's so much more than that.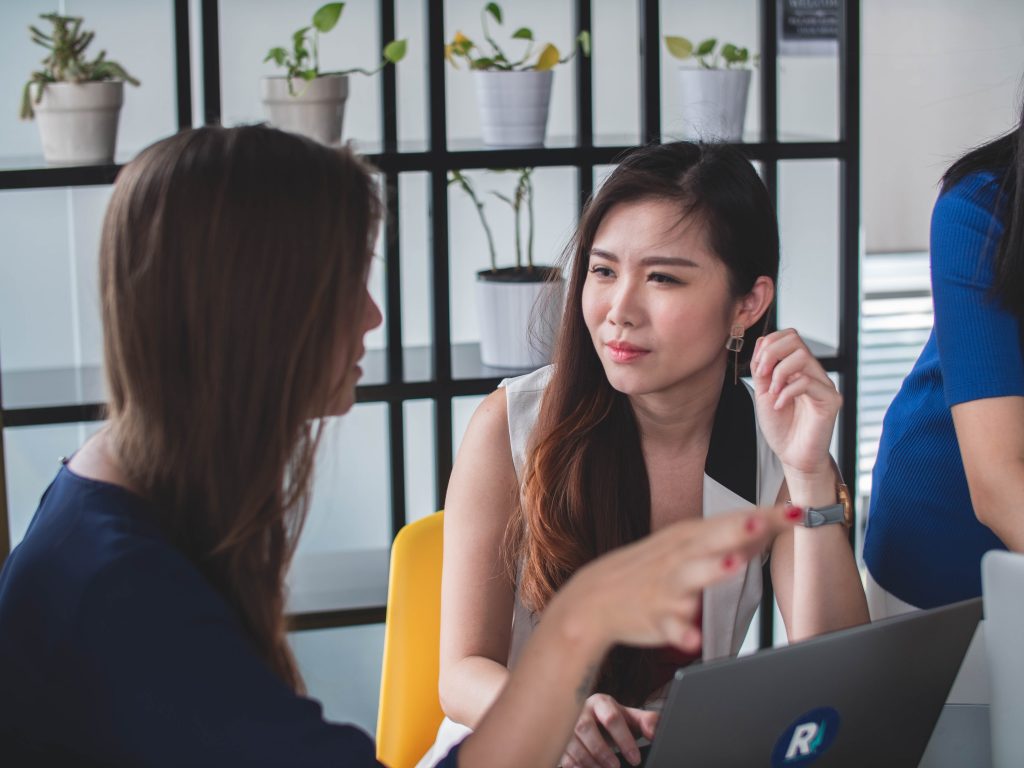 For example, here are some career paths you can take (regardless of education):
Editor
Creative director
Content marketer
Blogger
Copywriter
They all involve writing but each is a different ballgame.
Being an editor means spending more time proofreading, paying attention to detail, and conversing with budding writers. A content marketer relies on analytics to tailor high-performing content while a copywriter creates content with the intent to help sell a business' product or service.
Spend some time researching which path you want to take. Decide if you'd rather work on a team or solo; as a freelancer or as an employee. From there, we can talk about selecting a niche.
Pick a Freelance Writing Niche
When you're just starting out, you need to get your feet wet. Staying within a narrow lane as a beginner won't help you much. There's a big, bright, beautiful writing world out there! Don't knock it until you've tried (read: written) it.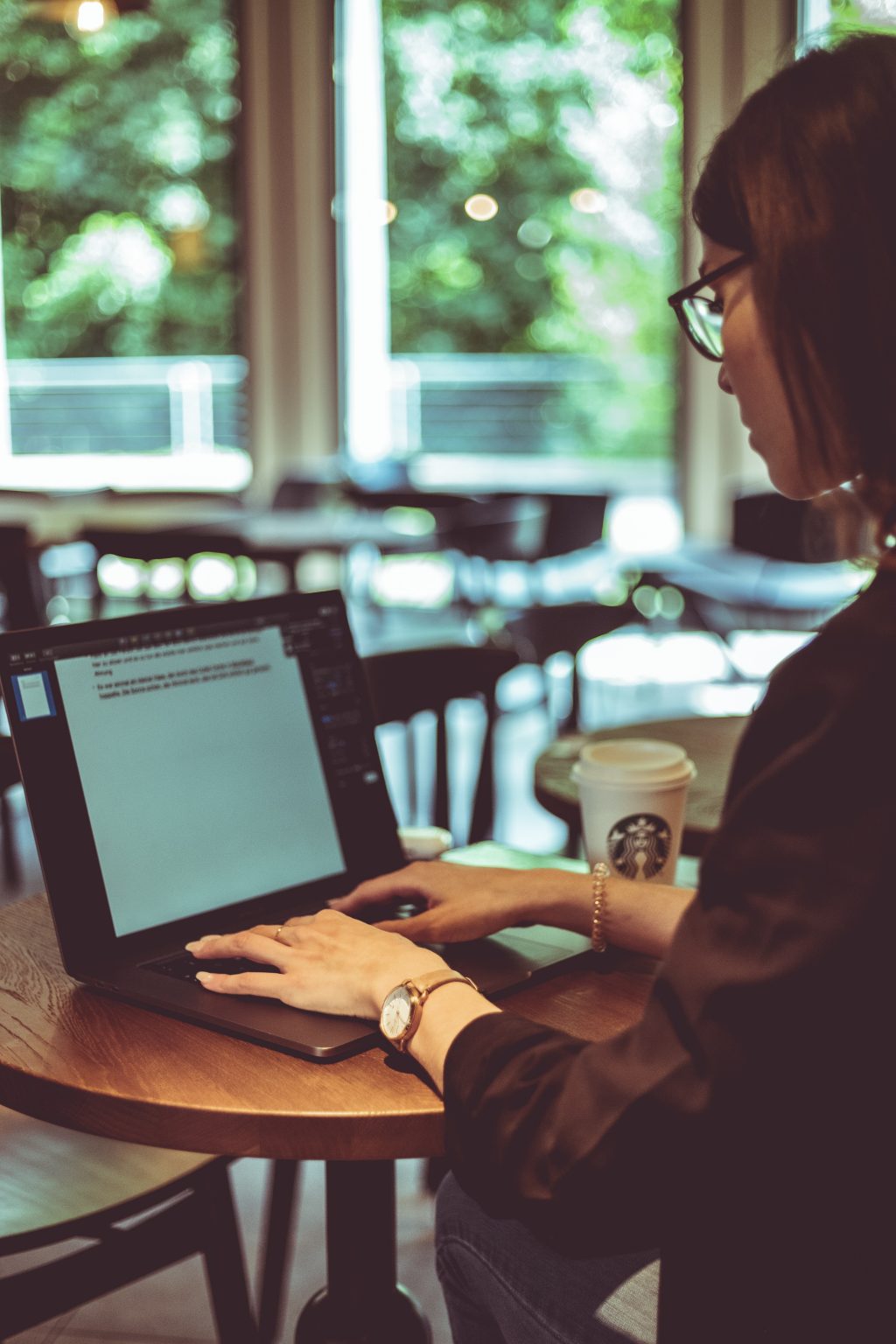 And if you've tried it and find you have zero interest in it afterward, then it's best to stay away from similar topics. You're not limiting yourself. In fact, you're doing yourself a favour.
When you're passionate about a topic, it comes through in your writing. When you're not, well, readers can tell. It'll read stiff and boring—exactly what you don't want.
To start out, pick three different subjects (or subniches) to write about. Some of the most profitable niches are:
Wellness
Fashion and beauty
Business/marketing
Finance
Travel
You're not limited to only these options (again, research is your best friend). There are various subniches. For example, wellness also covers mindfulness and slow living. Finance can include budgeting or frugal living.
Look at some of your favourite blogs or content creators. What are they writing or talking about? Does any of it pique your interest? Start there and take notes.
Discover Your Voice
Your voice is one of the most important factors of writing. It's what'll set you apart from the competition.
It won't come easy though. It'll take a lot of practice, in other words, writing.
Don't be discouraged if what you write at first doesn't seem that good. Chances are, it is good, you're just comparing it to others who've been doing this longer.
Writing is a craft. Some will tell you it can be mastered. I personally believe there's always something new to learn or try. Grammar is important, yes, but it's not the end-all-be-all. Using proper grammar is essential to ensure your copy is readable.
You'll hone your voice as you become more knowledgeable about your topics. That's when your personality will come through. Until then, keep learning, keep writing, and stay open-minded.
You and your work can't be discovered if you don't put it out into the world. Trust me, I have plenty of work in the digital world that makes me cringe. But without taking those first steps, I wouldn't be where I am now.
Craft a Freelance Writing Portfolio
To showcase your writing and be considered for jobs, you need a portfolio where all your best writing can be kept.
Of course, when you're starting out, you probably won't have any pieces to display. That's okay!
It's time to put the previous tips into action. Pick a path, pick your topics, and start writing. I recommend writing a few blog posts since they're commonly found on almost any website.
Focus on getting your formatting down and making it your goal to teach the reader a few things. They should be able to walk away with advice they can apply to their lives.
One place to have a portfolio is Medium. It's free to publish but for $5 a month, you can also gain access to all content on the platform. It has a built-in audience so people already on the platform will be able to discover your content, read it, and leave comments.
You can also start your own blog for free. WordPress is a great option, as well as Blogger. If you go this route, I recommend buying a domain so your site looks professional when you share it with potential clients.
Start Guest Posting
Once you have a few samples you're happy with, the best way to get your name out there is through guest posting. This means writing for someone else's blog.
It's best to pick websites that align with your topics. If you write about wellness, pitching to a site about plumbing won't be a good fit. You want to solidify your position as an expert in your desired niches.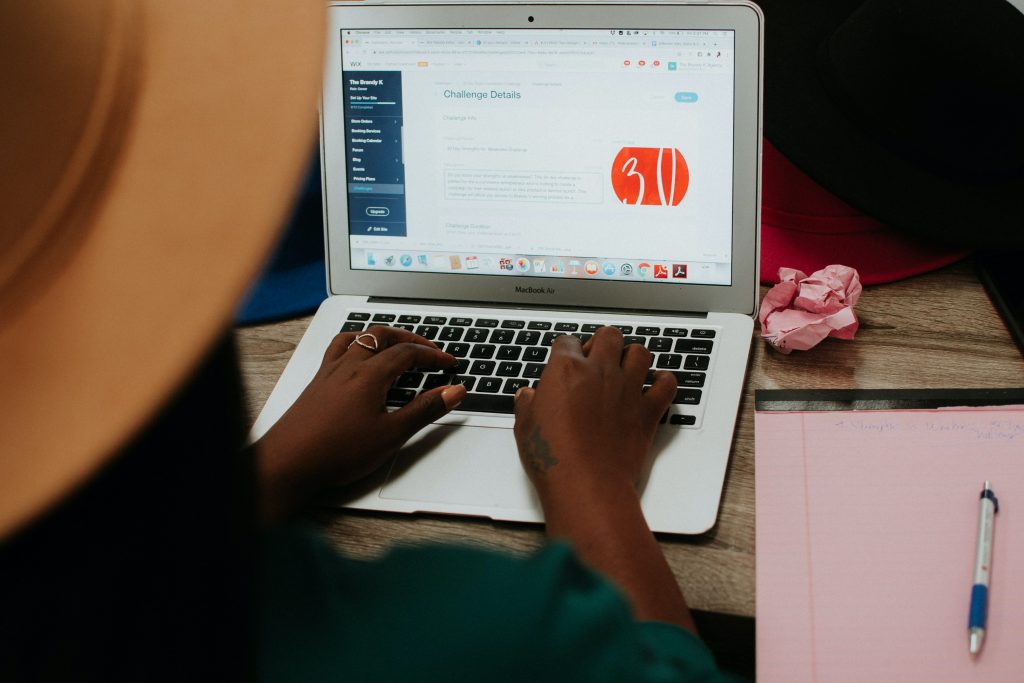 Guest posting means you'll have to pitch your content idea. It sounds scary, but it's easier than you think.
When writing an email to the website, state your post's title and a few key points. Then, write a couple of sentences about yourself and why you think your piece will complement their site. Towards the end, place a link to your blog or wherever your writing is showcased so they can see what you bring to the table. I don't recommend uploading Word Docs or PDFs as it can look spammy sending an unsolicited email attachment.
You can find out if a site is accepting guest posts by Googling "(your niche) + write for us" or checking the about, FAQ, or contact pages.
Ways to get paid for your writing
Writing is a highly marketable and valuable skill. That means you can get paid for your hard work! There are a few ways and places to accomplish that goal.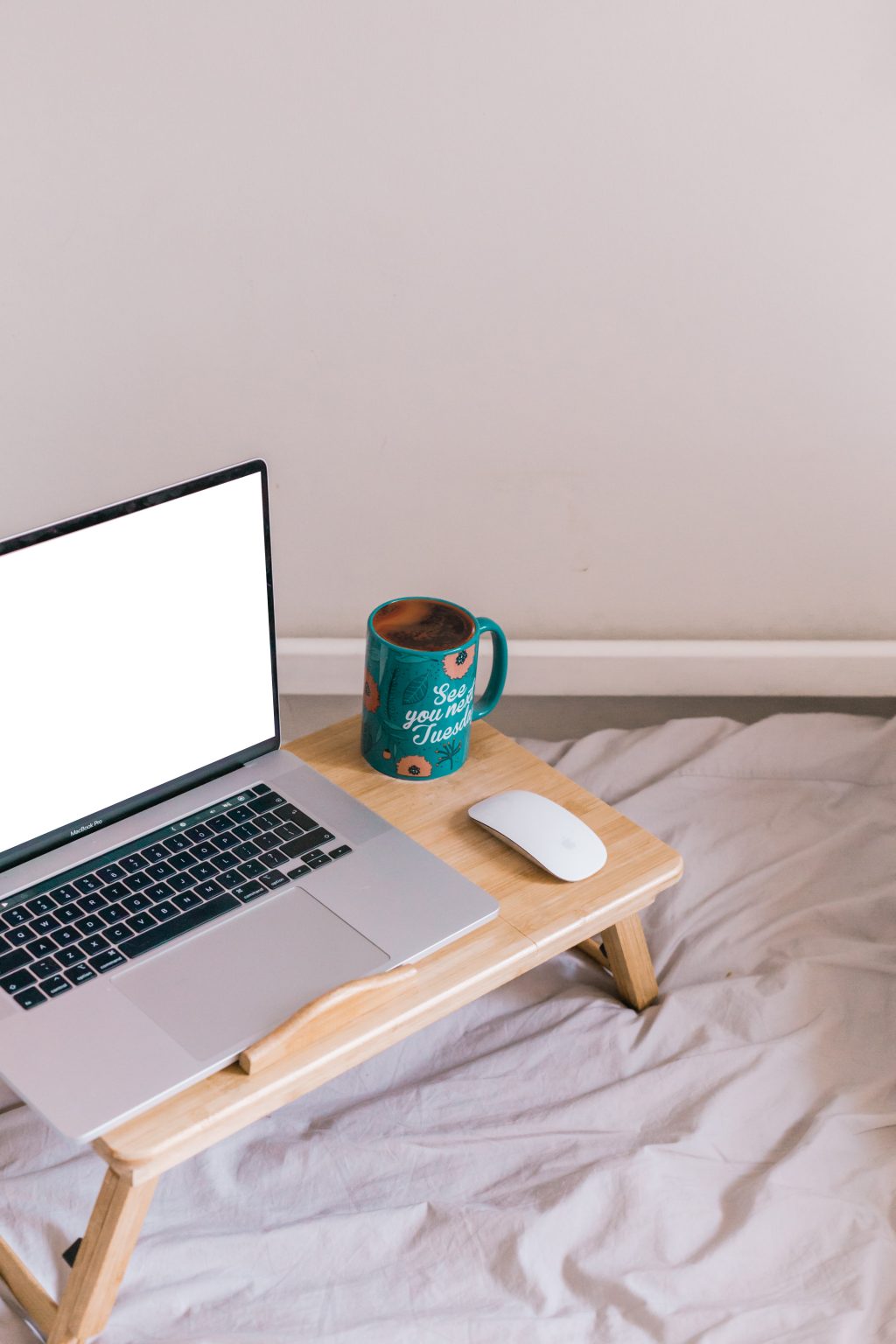 Royalties
In the royalty format, every time someone reads your work, you'll be paid a certain amount. Now, most sites that operate on this kind of payment aren't entirely clear about their algorithms. Some pay based on impressions or read time.
The two most popular platforms for royalties are Medium and Vocal. Medium pays an unspecified amount per read time or how long the user stays on the page actively reading. As a member of Medium, I can say the pay varies. In some cases, I received small amounts for high-performing articles and larger amounts for low-performing ones.
Vocal is another option. They pay $3.80 per 1,000 reads. If you're a paying member, you'll receive $6 per 1,000 reads.
While it is possible to make a fairly passive and good living from these sites, focus on quality over quantity. If you don't receive a good payout, at least it's another place for your writing.
Writing/Content Marketplaces
Freelancing marketplaces provide a place for clients and freelancers to virtually meet. Clients will post a listing of what they need and if you're a good fit, you'll be hired. This option is great for those looking for a flexible schedule.
Upwork is one worth checking out. There are clients looking for writers, bloggers, ghostwriters, email marketers and more. There's protections set in place for both freelancer and client so taking a job there isn't as much of a risk.
Another option is Verblio. The pay is low and the selection of niches is rather limited, but they focus solely on blog posts. With each level you meet, the pay gets higher.
Making Steady Income as a Freelance Writer
Freelancing is no easy feat. Most of the time, pay is unpredictable. Sometimes clients don't pay on time, or you may find yourself in a work drought.
If you're worried about making freelance writing your fulltime gig, seek out job opportunities through employers. Sites like Indeed allow you to search for legitimate opportunities from established businesses. Even a part-time gig can help you maintain something consistent while seeking out other writing opportunities.
What to Remember
When things get tough, don't give up. I can't tell you how many times I wanted to throw in the towel. Instead of doing that, pivot.
Adaptability is what's needed in this field. Enter a new niche, write for a new website, or look for clients (safely) outside of the internet. You can do this!
PIN THIS: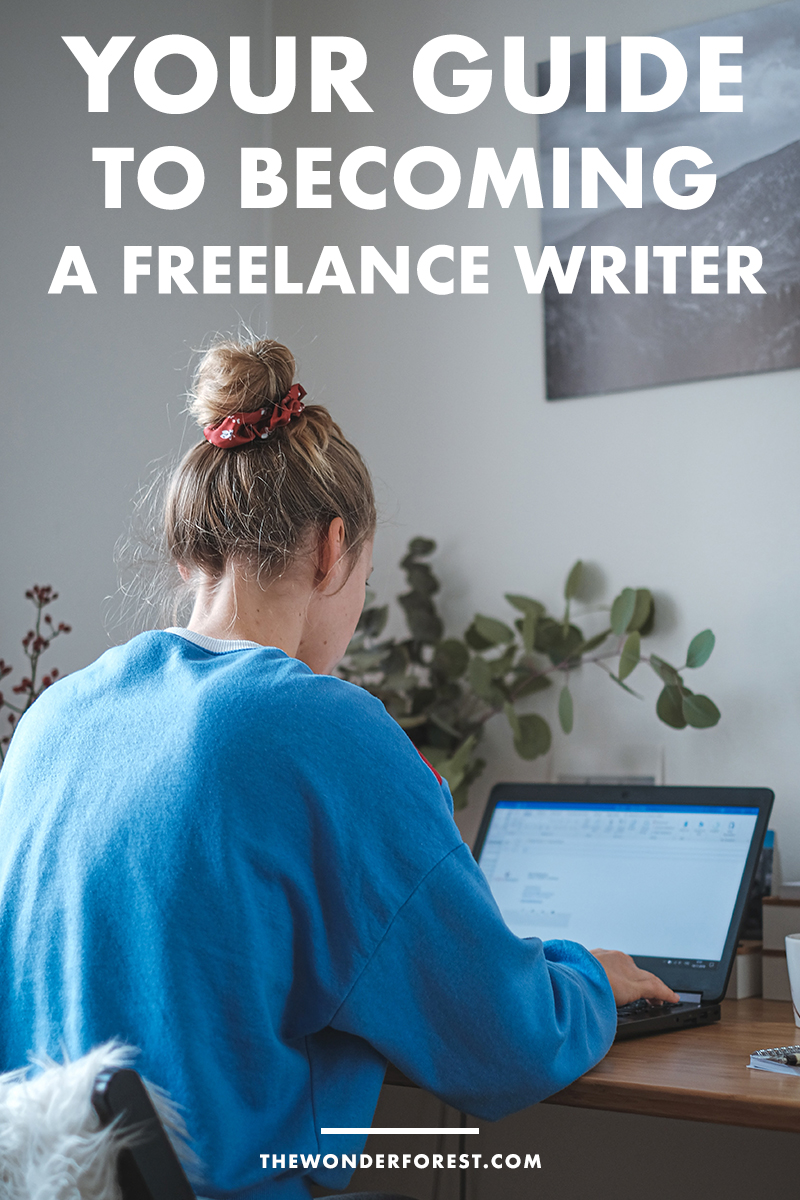 Last Updated on