Summer is very much among us here in the northern hemisphere, bringing hot weather and fun summer activities.
Summer is also a major growing season for plants. If you're a fellow plant lover, your plants may be growing a lot this summer. Why not dress up your happily growing plants with a painted planter?
Think of it as a summer outfit but for your plants! You can buy them or create the perfect planter yourself! Not sure where to start? Here are 20 beautiful painted flower pots to help you get inspired!
Painted Leaves Flower Pot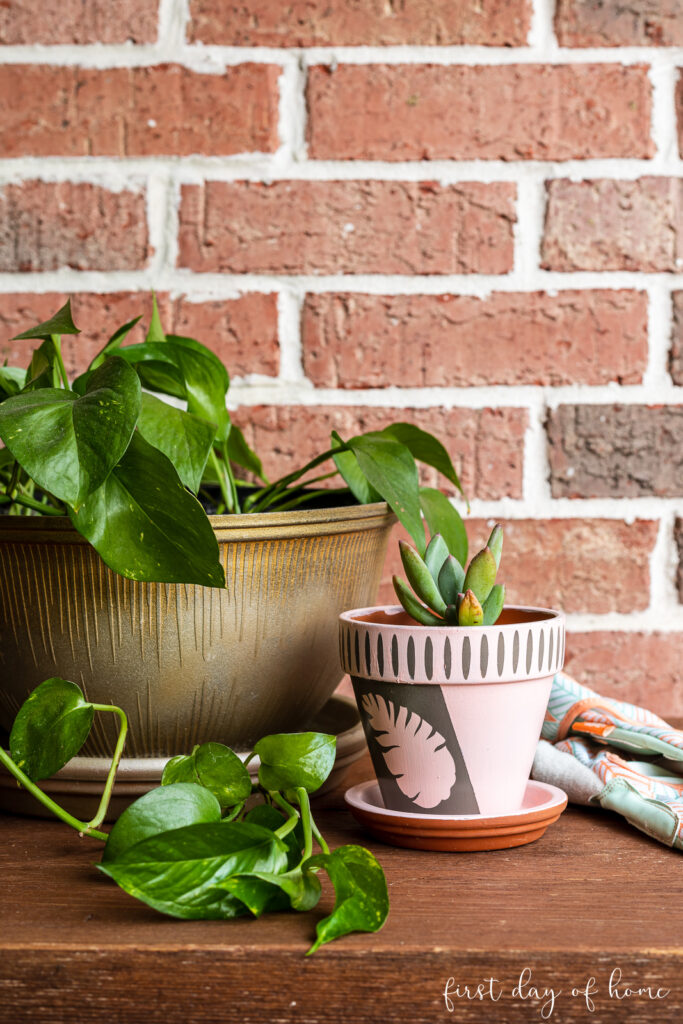 Plants have such beautiful leaves which come and go during the year. This design captures the beauty of plants to be enjoyed year round!
Textured Spray Painted Blend Pots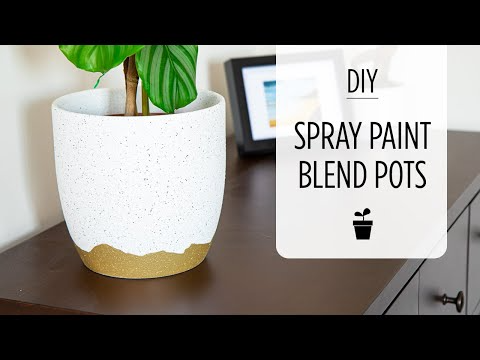 Textured planters can get a little pricey but they don't have to be. This video tutorial shows you how to paint a simple flower pot to make the beautiful textured pot to add to your collection.
"Root for Me" Gradient Flower Pot DIY
A beautiful gradient design with punny words of encouragement! Feel free to think of your own phrase too.
Simple Monochrome Designs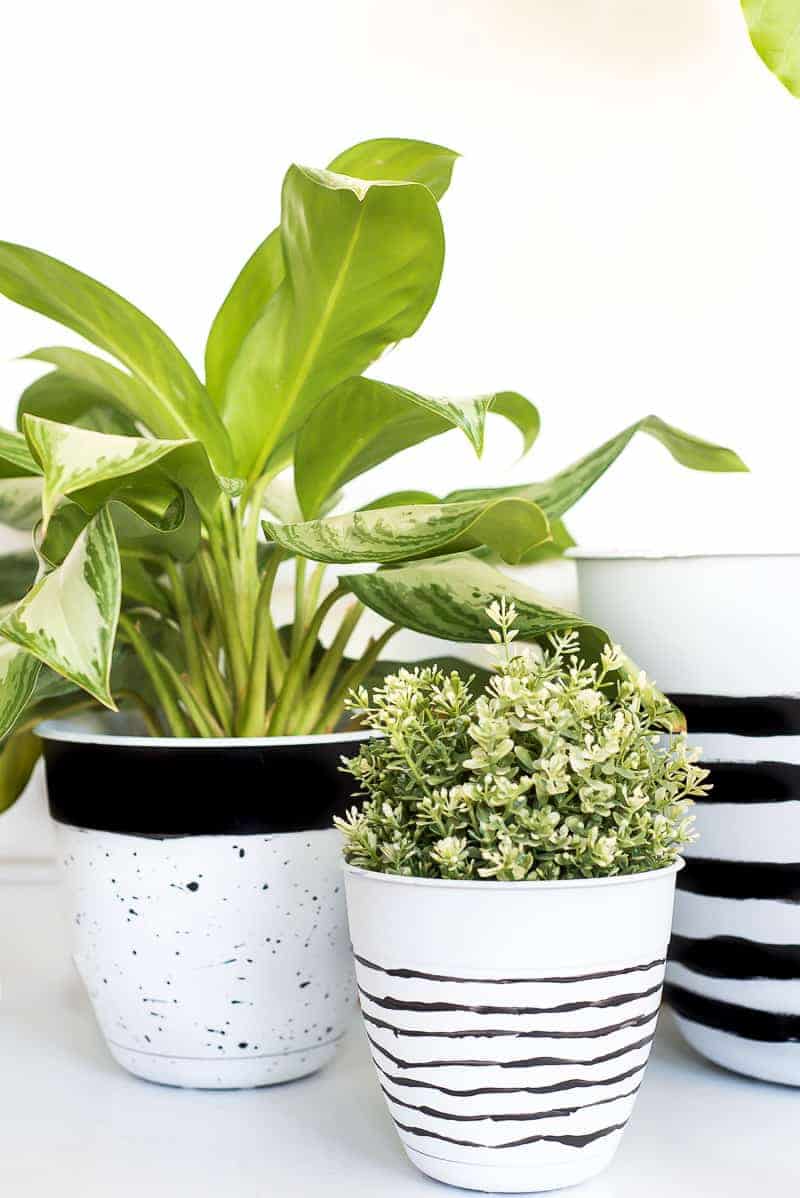 These simple black and white designs go well in any space whether it be an accent to your plant collection or a main piece.
Simple Geometric Flower Pot Idea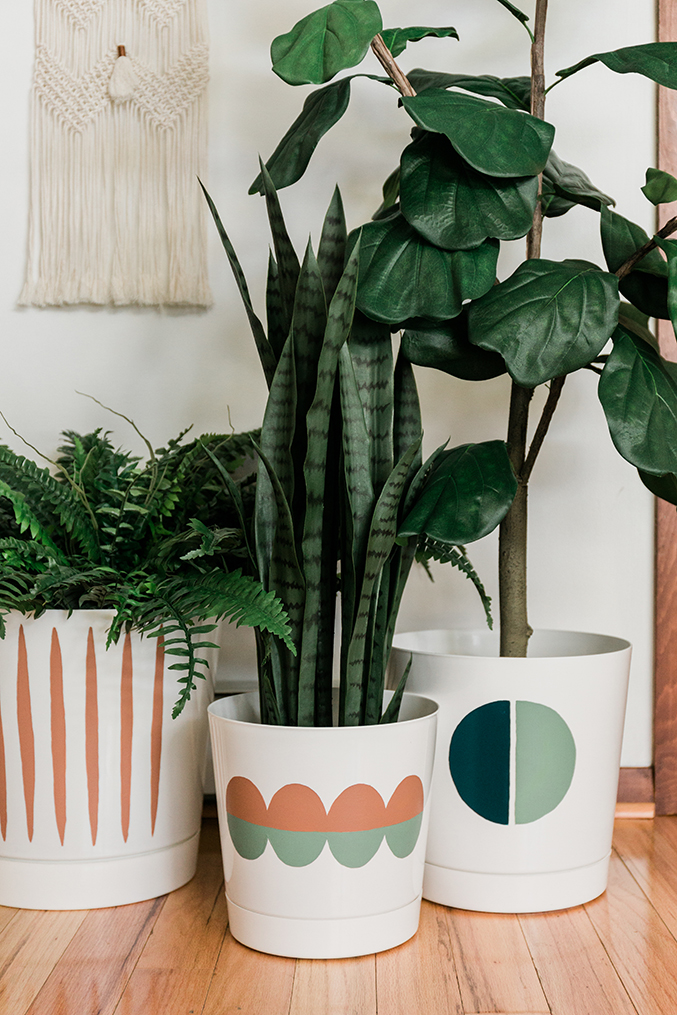 If you have large planters you want to spruce up, here are some simple geometric designs to add a little colour without taking focus away from your large plant.
Modern Style Painted Flower Pot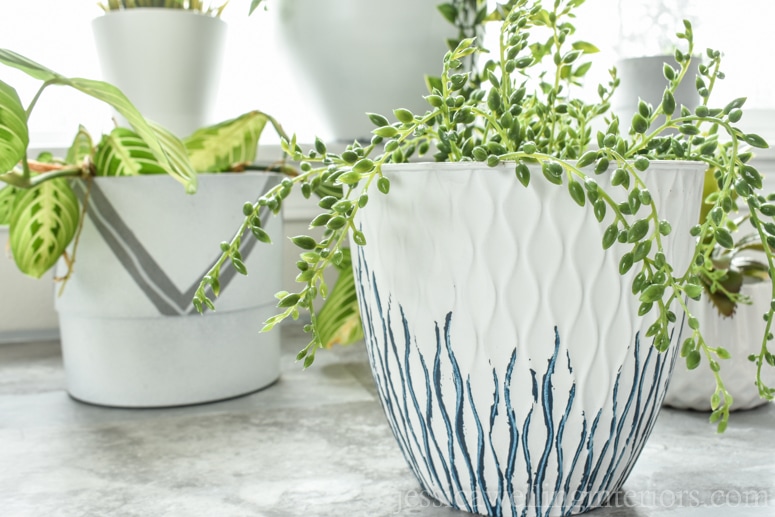 You can never go wrong with a simple, modern design. This simple paint job elevate the look of dollar store planters to look modern, artsy and classy!
Gold Paint on Concrete Flower Pots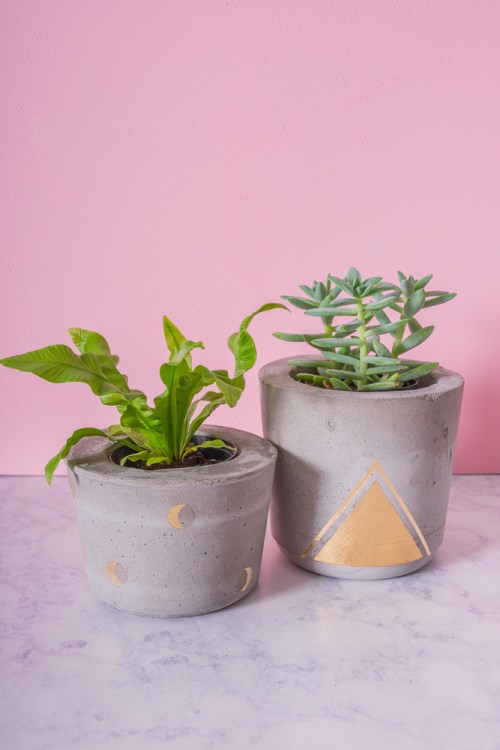 Grey concrete pots can be bland. Why not spice it up with little gold details to give it a beautiful modern look? I'm particularly enjoying the little gold moons!
Cottagecore Vibes Flower Pots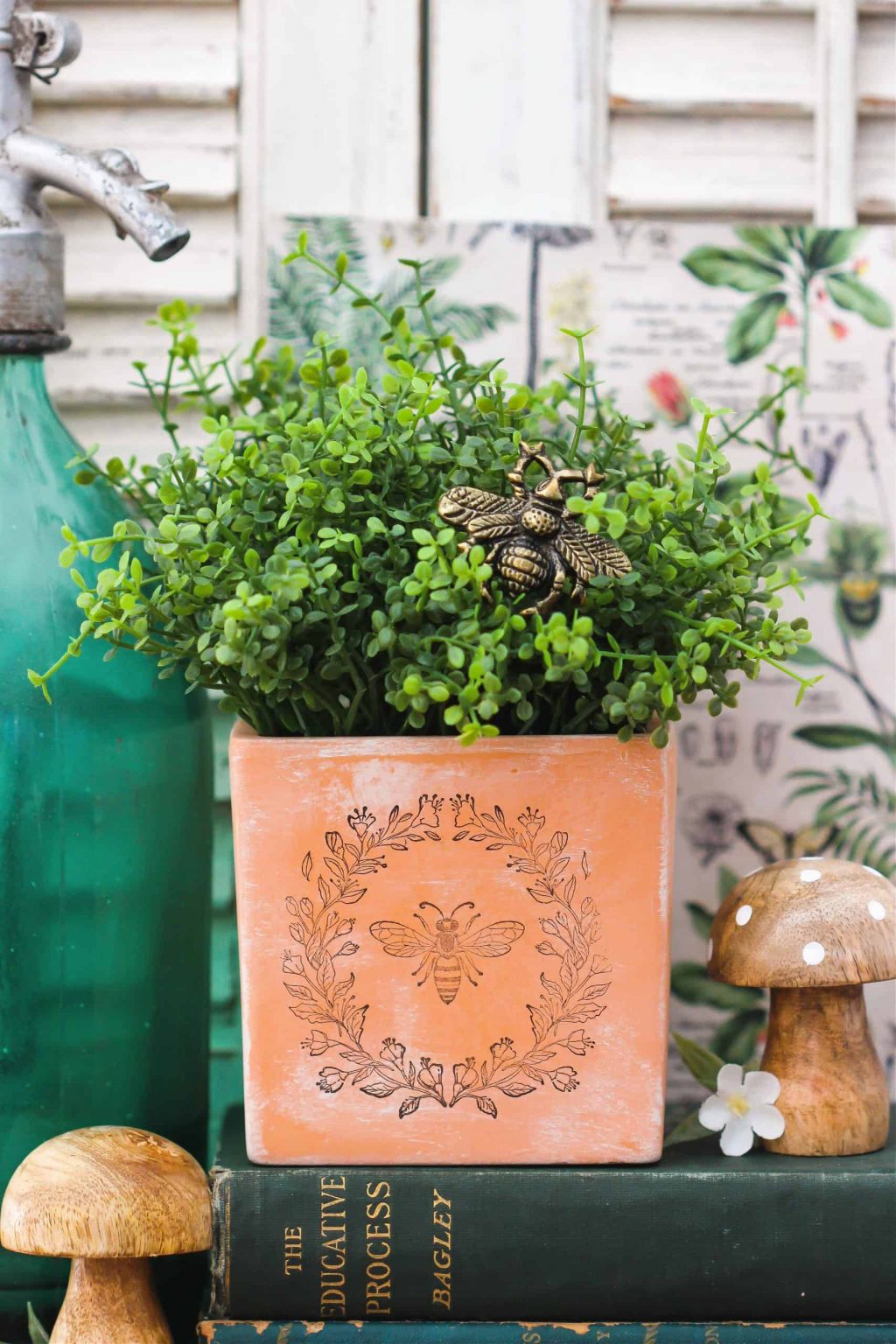 Cottagecore has been very trendy lately and this pot includes a gentle distressed look with a beautiful stamped on design – subtle, yet makes a statement.
Vibrant and Colourful Flower Pot Paintings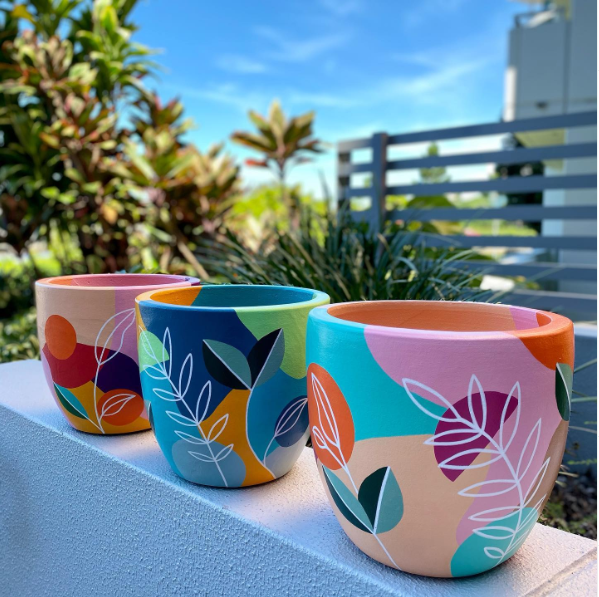 Need more colour in your life? These bright and bold painted flower pots are great to add a pop of colour to your patio, balcony or backyard space.
Flower Pot Makeover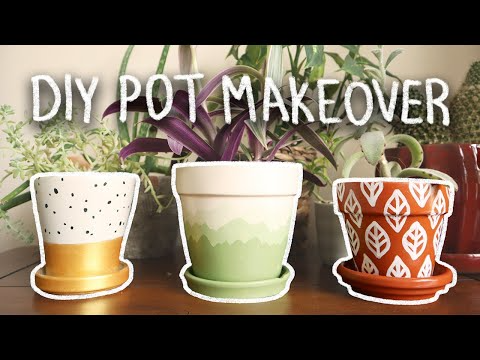 Have some terracotta pots that need a makeover? This artist gave these terracotta pots an amazing makeover, with different painted designs to help spark your inspiration!
Vibrant Gradient Flower Pot Idea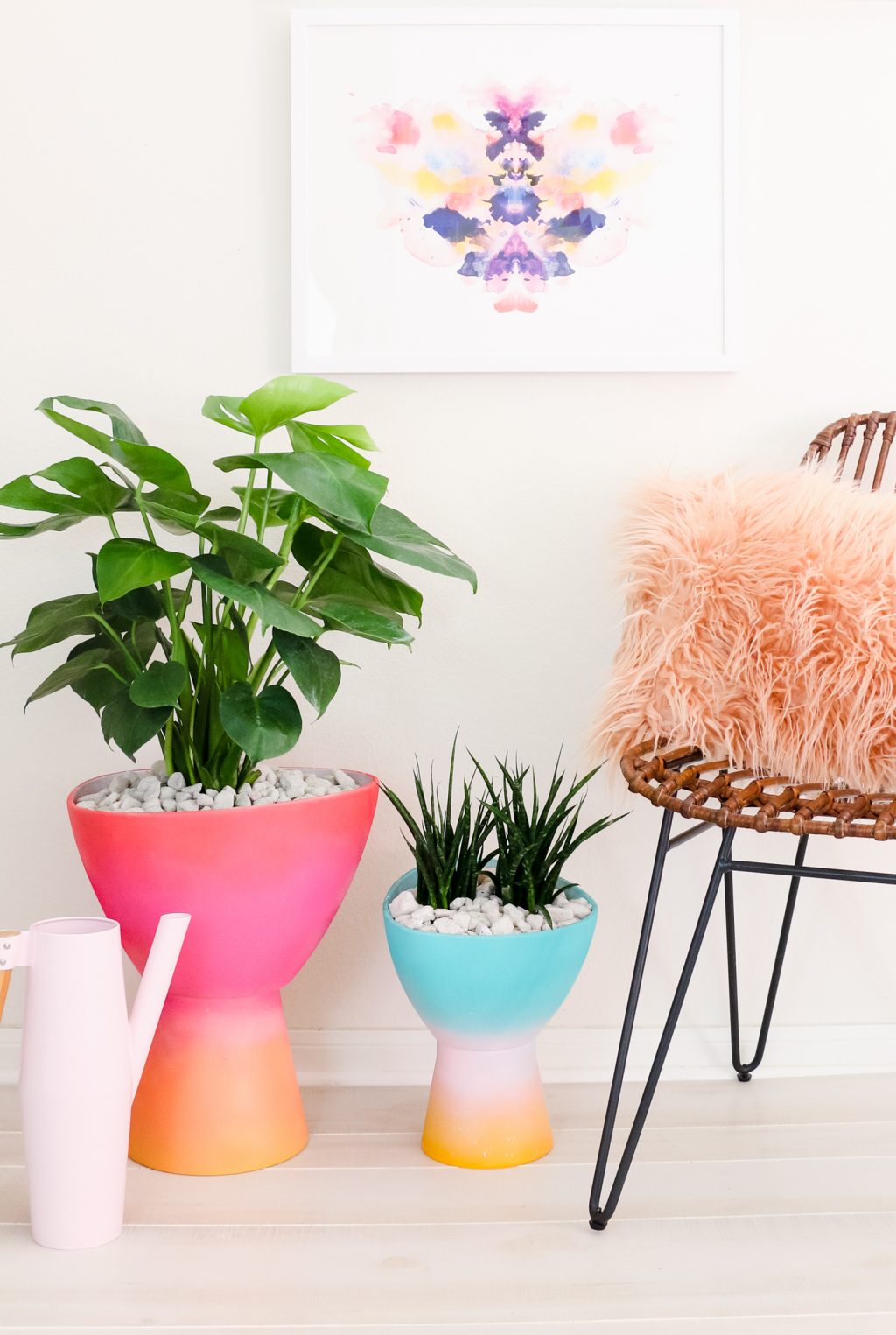 If you're feeling creative and wanting to craft your own large planter, here's a great project for you! The colour gradient can be customized to fit your taste. It will certainly be a great addition to any room!
Sage and Teal Flower Pot
This beautiful teal blue and sage painted pot combination with tropical foliage details gives soft summer vibes and a beachy feel.
Beautiful Pastel Painted Pots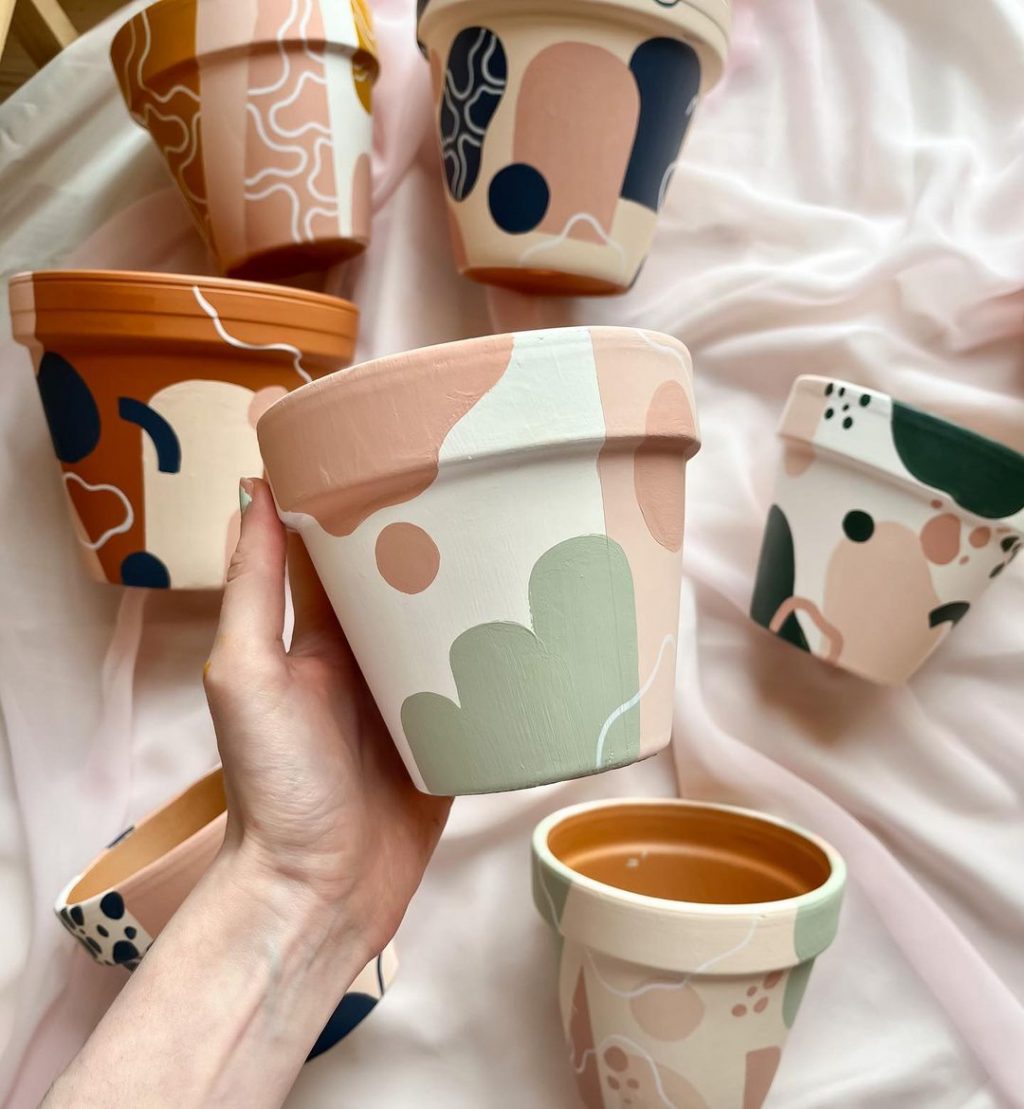 These beautiful pastel patterns are a wonderful way to add a trendy aesthetic to your potted plants that will go with a variety of decor styles.
Large Painted Planter Pots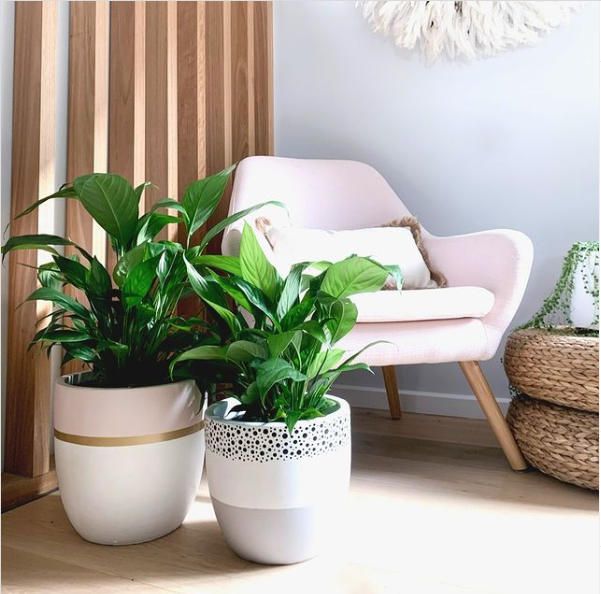 Painting your large potted planters is a great way to add interest and detail to your space; especially if you decide to follow this example and mix different patterns with each painted stripe.
Little White Details Planter Pots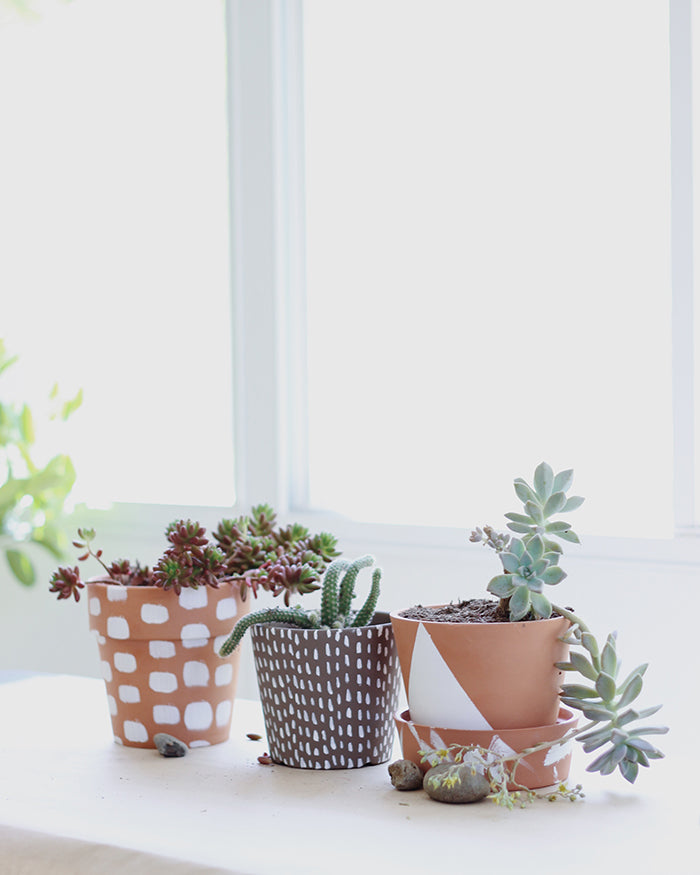 Simple white painted details can give a regular terracotta pot a much more eye-catching look, whether on your windowsill or on your balcony.
Blue and White Planter Pot DIY
The white and blue theme is a colour combination that really reminds me of an overseas summer vacation – particularly one set in Greece! Why not bring the feel of a summer vacation to your home with this beautiful flower pot design?
Distressed Gold Leaf Potted Plant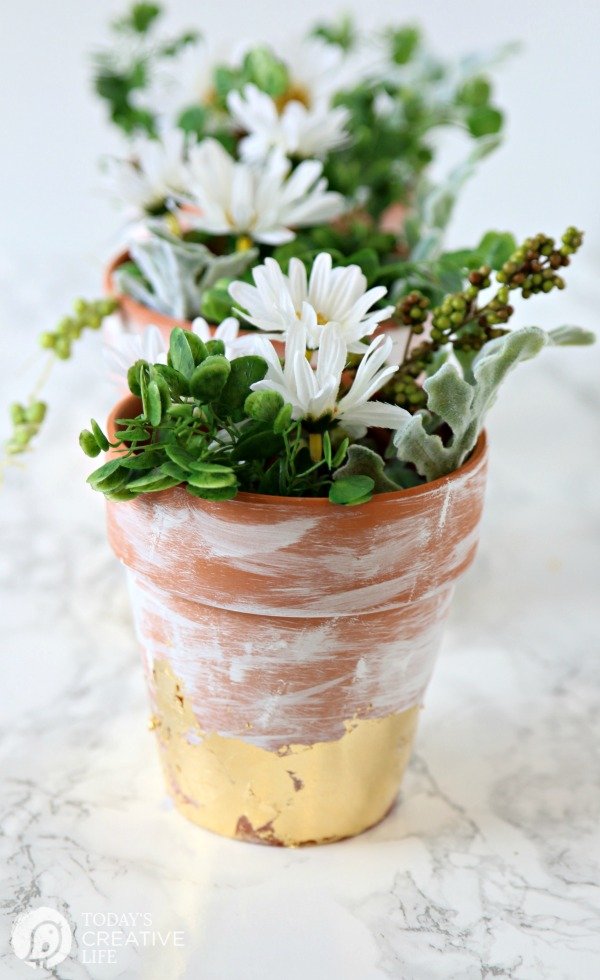 Love a shabby chic style? This simple DIY teaches you how to turn a simple terracotta pot to something unique with simple white paint and gold leaf sheets!
Dainty Faces DIY Succulent Pots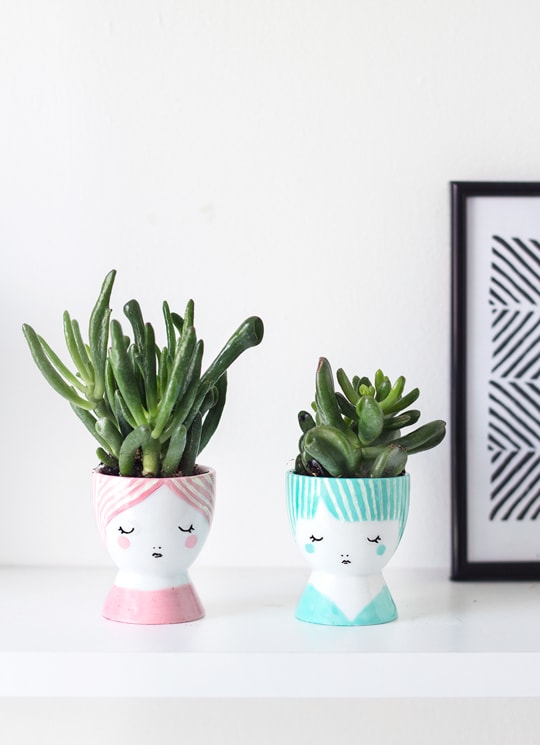 Give your plants a little personality with these hand painted face planters. This DIY actually uses little egg cups, making them look cute and dainty!
Mini Patterns DIY Succulent Pots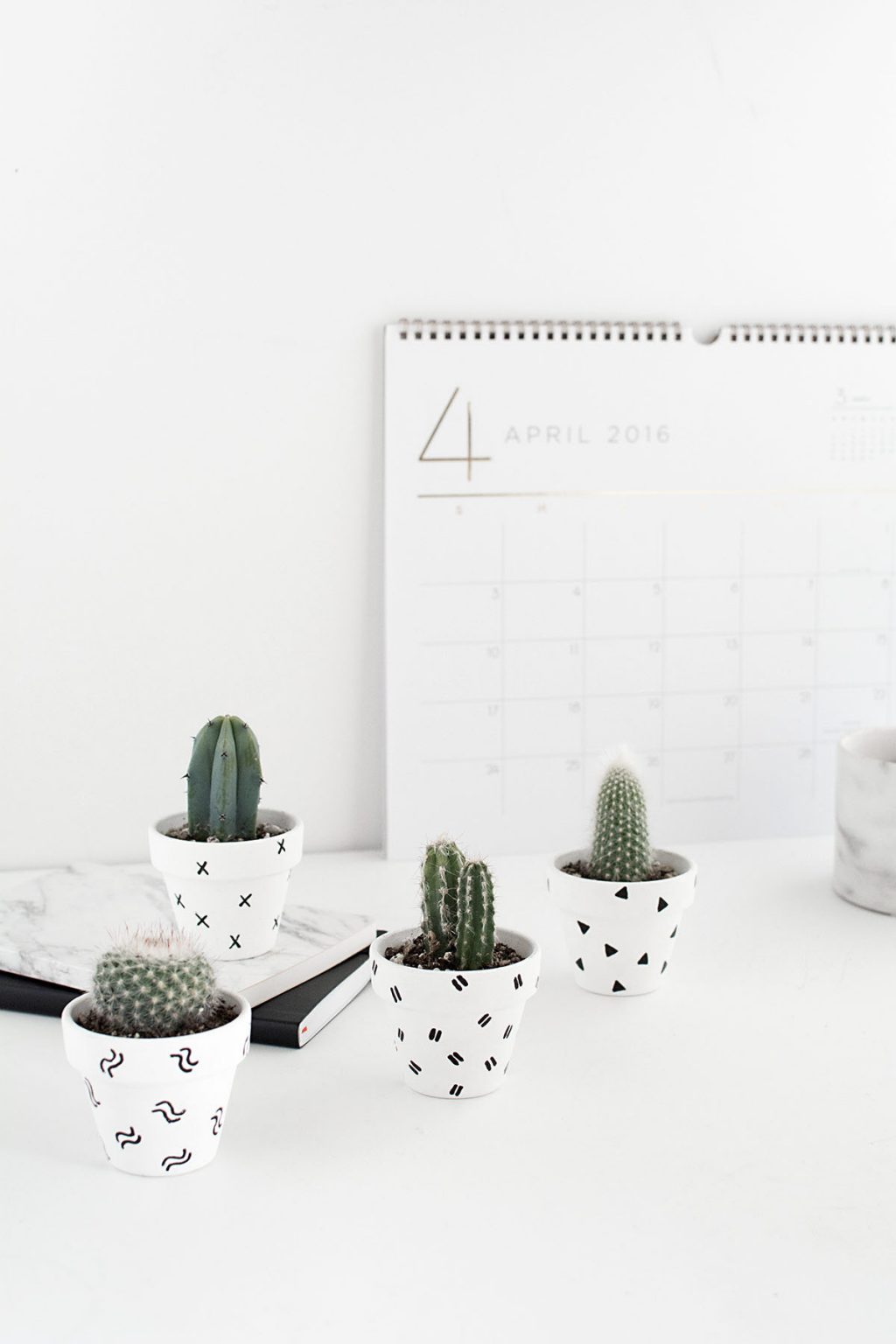 If you love the minimalist look and just want an easy DIY project for your painted pots, these cute little mini patterned plant pots are perfect for you!
Painted Marbling Plant Pot
Marbling on a flower pot gives it a unique fancy look that almost looks store-bought. You can make this effect in any style marble you want – including white.
Painted flower pots are a great way to decorate your space in your style while keeping your plant happy and healthy! If you are the crafty type, painting flower pots would be a great summer activity! Which painted flower pot was your favourite?
PIN THIS: