Is it just me, or is the best part of a new season the excuse to switch up your nail art?
Nothing makes me more excited than the weather brightening up and a nail colour to match! No more hiding those nails away, summer nail art is a whole new vibe that needs to be shown off.
Here are some amazing summer, Instagram-worthy nail art ideas that I know you're going to love!
Lemon Themed Nails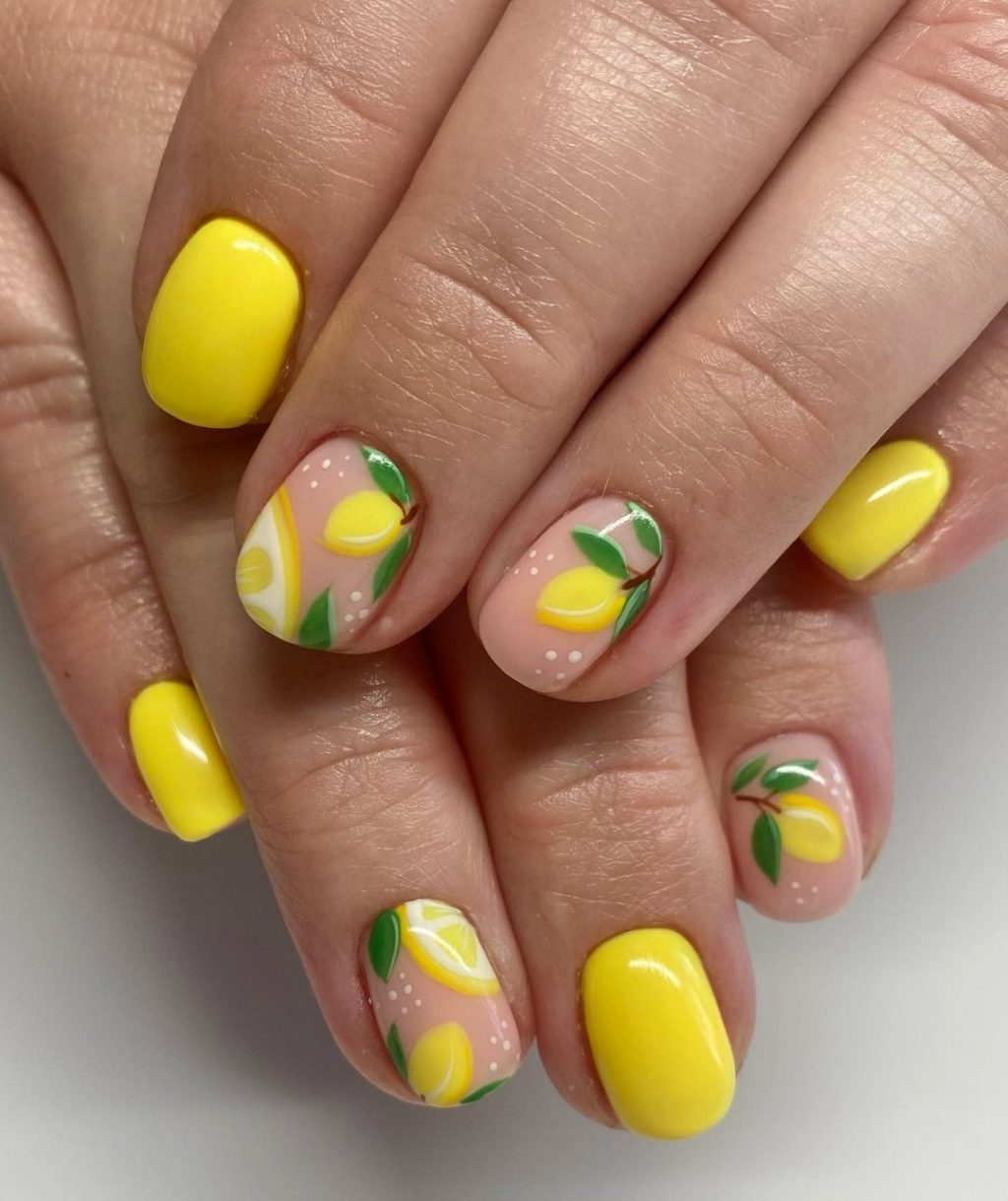 Spending your summer in Italy? No matter where you're soaking up the sun, there is nothing cuter than these lemon themed summer nails!
Groovy Pink and White Floral Nails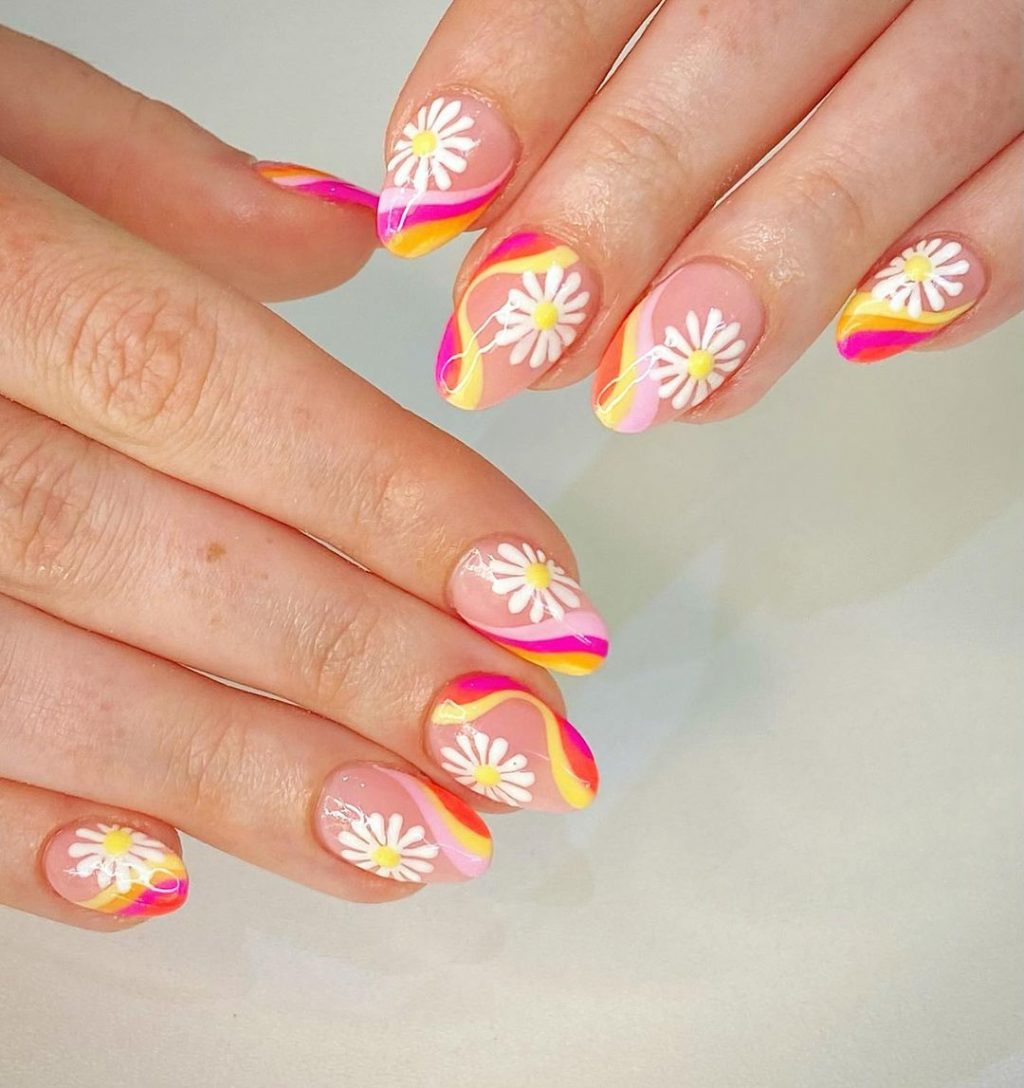 Pinks and yellows are the epitome of summer vibes and look how cute these abstract waves are in combination with the flowers!
Colourful French Tips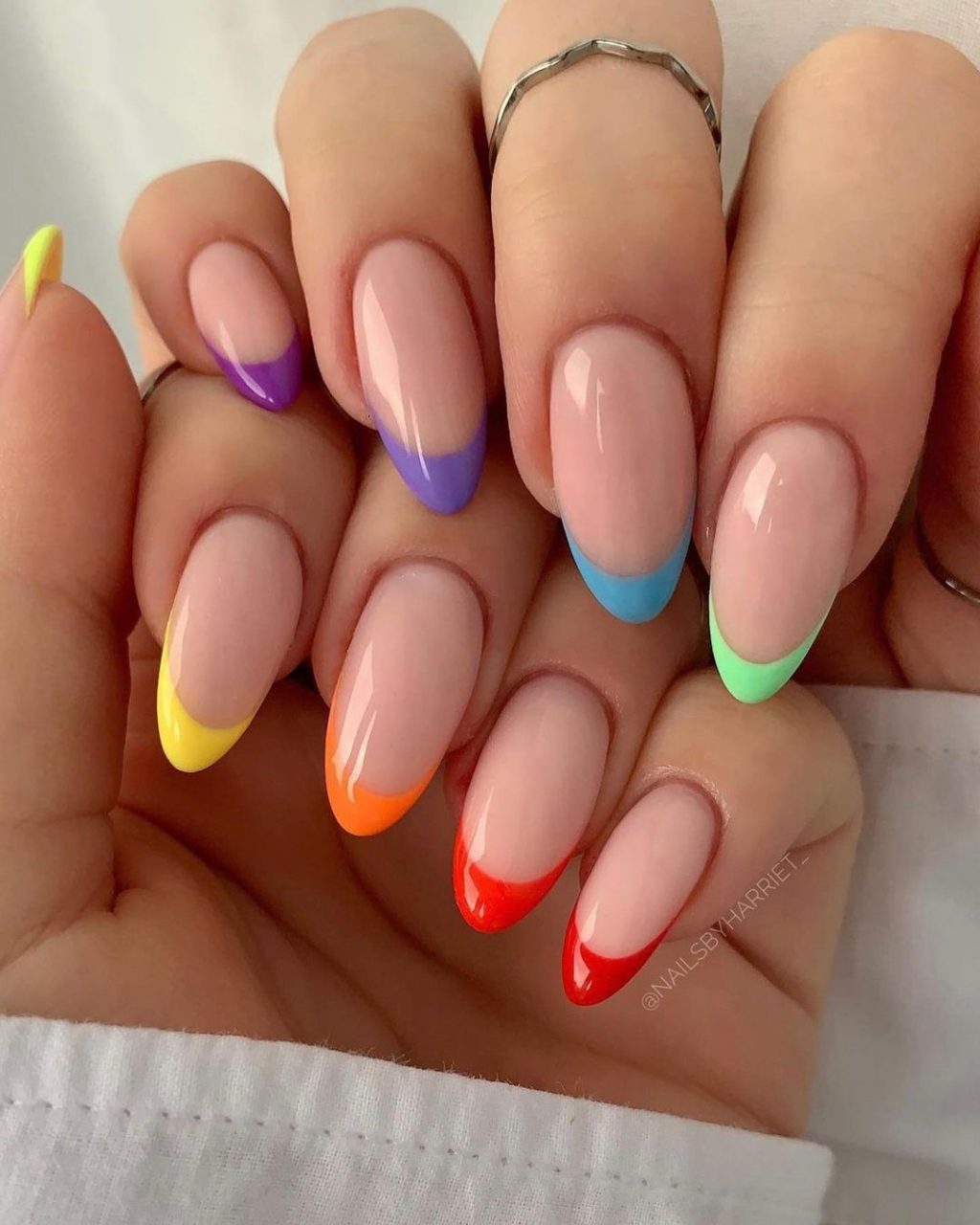 Are you a classic French tip kind of girl? Well, summertime can be made more fun with an upgrade to your white tips! Why not try out some colourful French tips this summer?
Strawberry Nail Art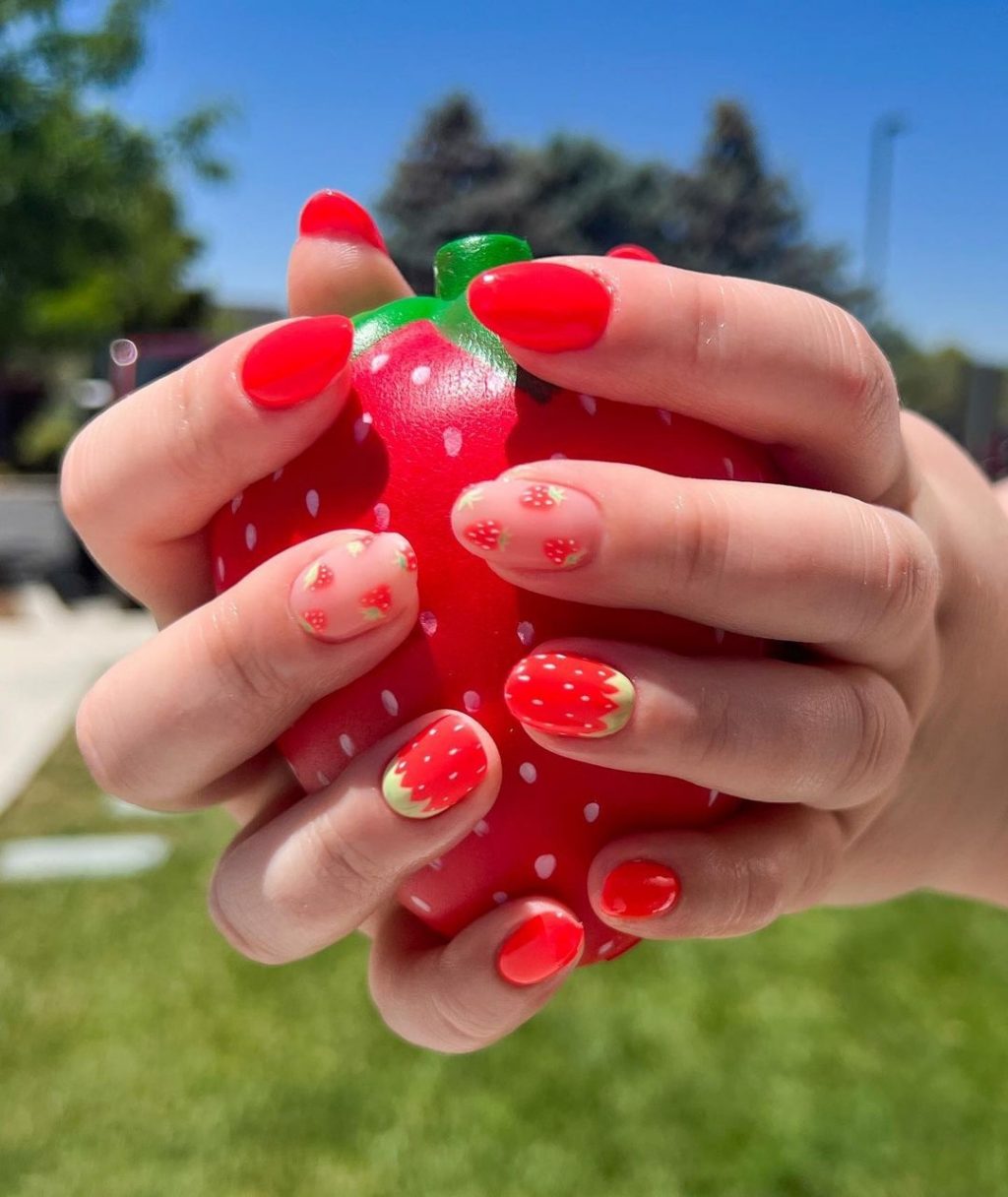 Aren't these just sweet enough to eat? This adorable strawberry themed summer set will get you in the mood for pool days!
Bright Floral Nails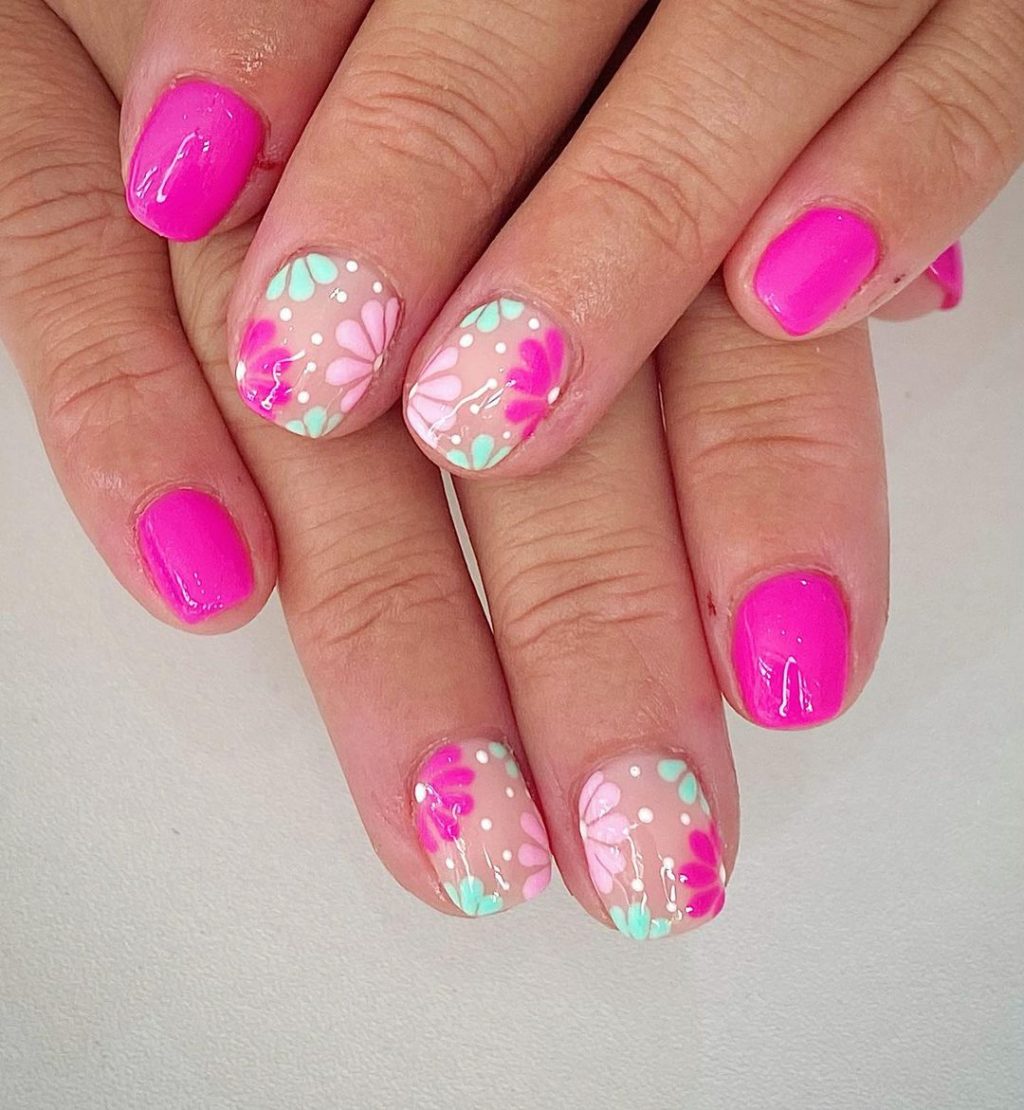 Nothing says summer more than bright pink and flowers! Upgrade your block colour with a couple of statement nails.
Palm Tree Nail Art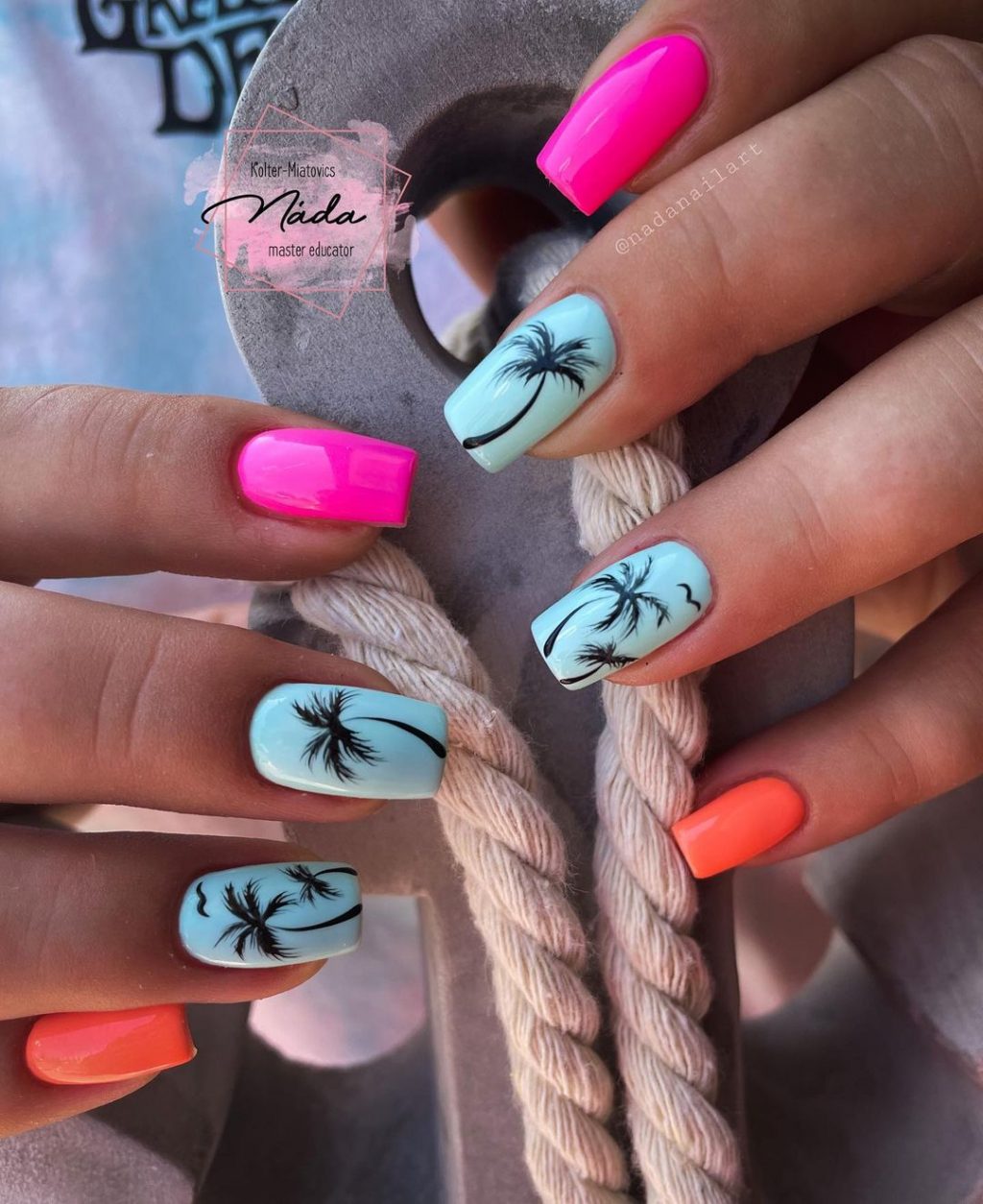 The summer is made for spending your time at the beach and why not match your nails with your plans? These cute palm tree nails reminds me of beautiful Californian sunsets.
Ocean Wave Nail Art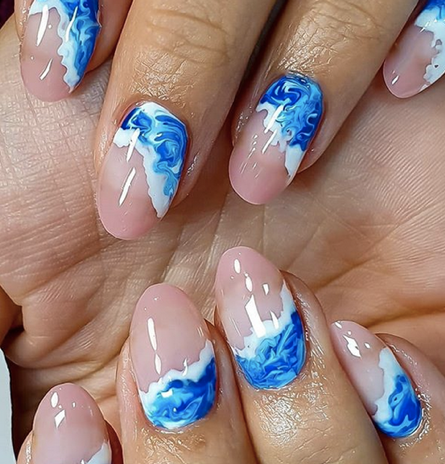 Staying with the water theme, these wave nails are to die for! They're so simple and definitely give a dose of vitamin sea.
Summer Motif Nail Art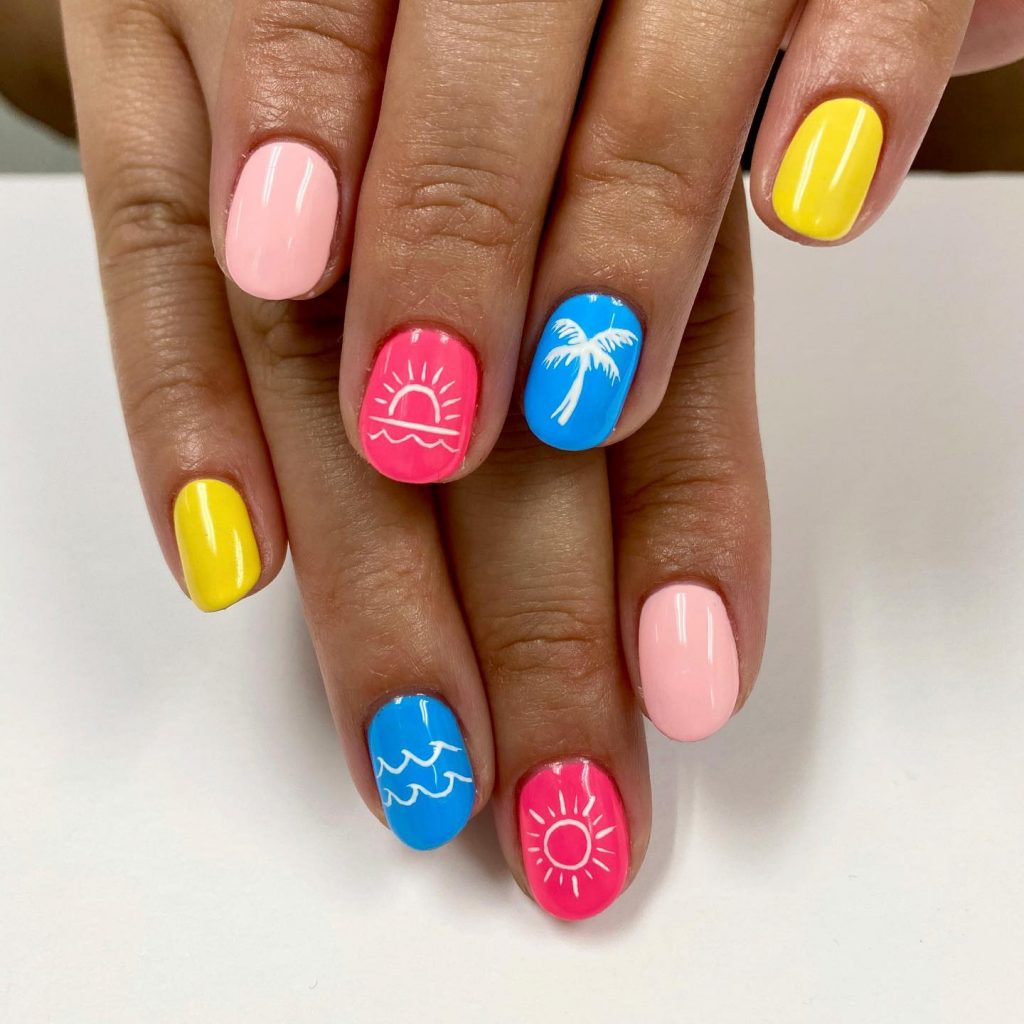 Like more of a simple yet cute nail look? This nail art is for you! The bright, summery colours will fit right in while you're sat around the pool!
90s Inspired Nail Art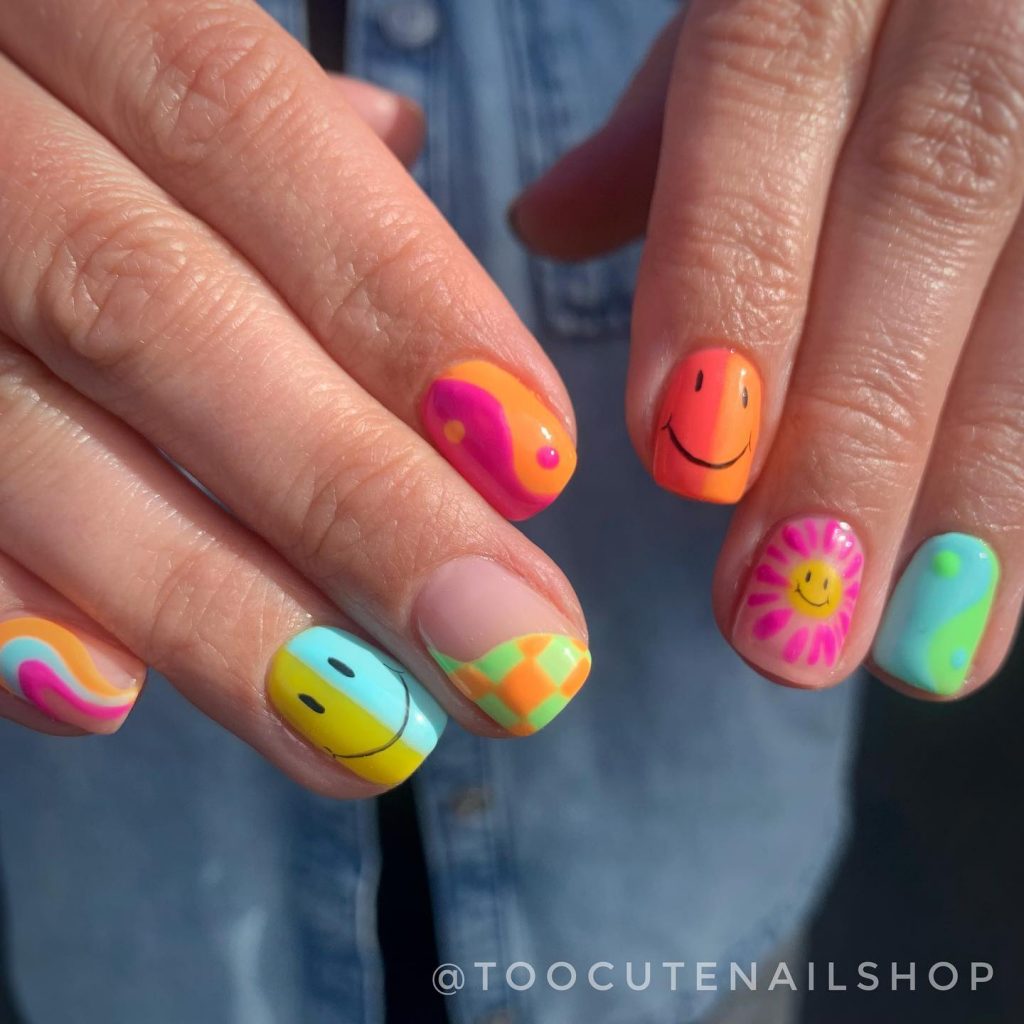 Abstract, 90s inspired nails have completely taken over the nail art world as the dominant trend! These cute and cheerful nails are perfect for this summer featuring trendy elements like smiley faces, yin yangs, and checkered board.
Graphical Water Nails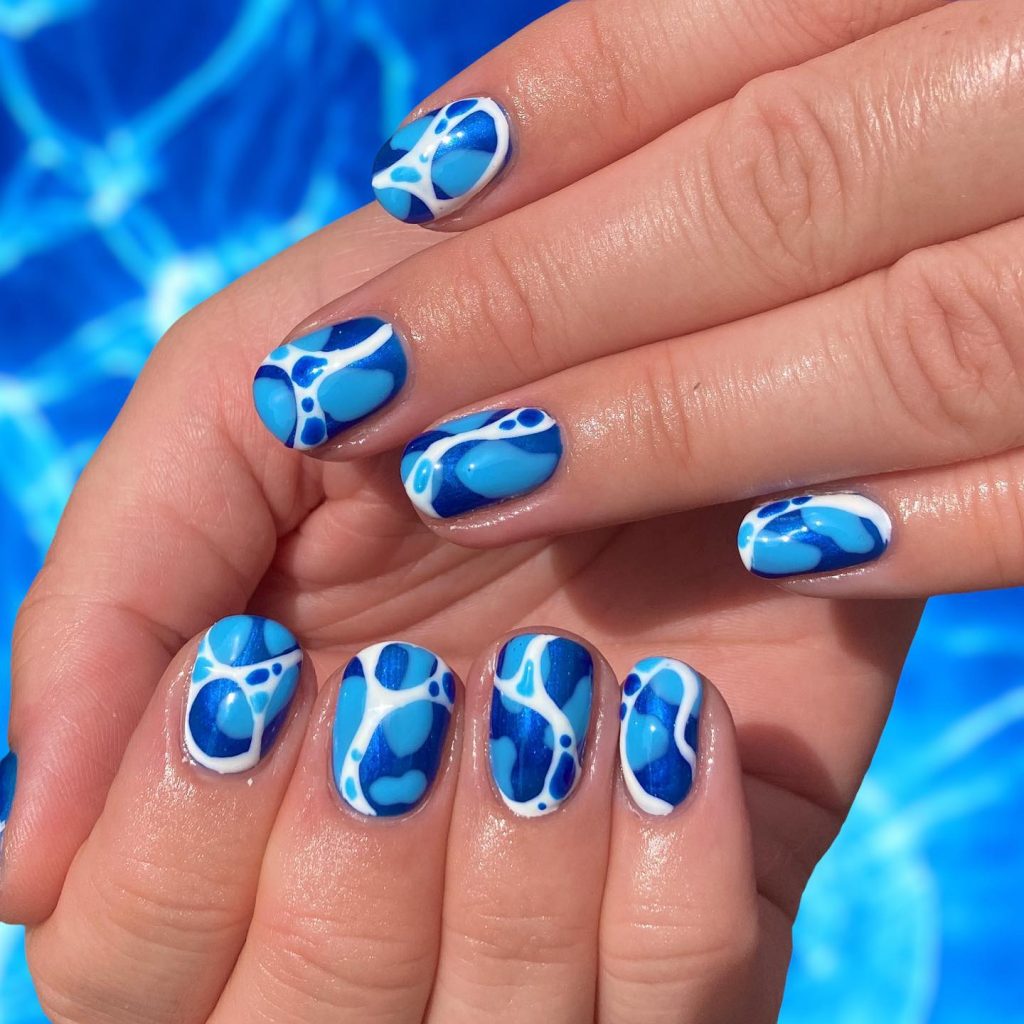 These blue beauties will fit right in at the pool, and blend in well with the crystal clear water. If you can't take a dip in the pool, painting pool nails will have to do!
Wavy Summer Nails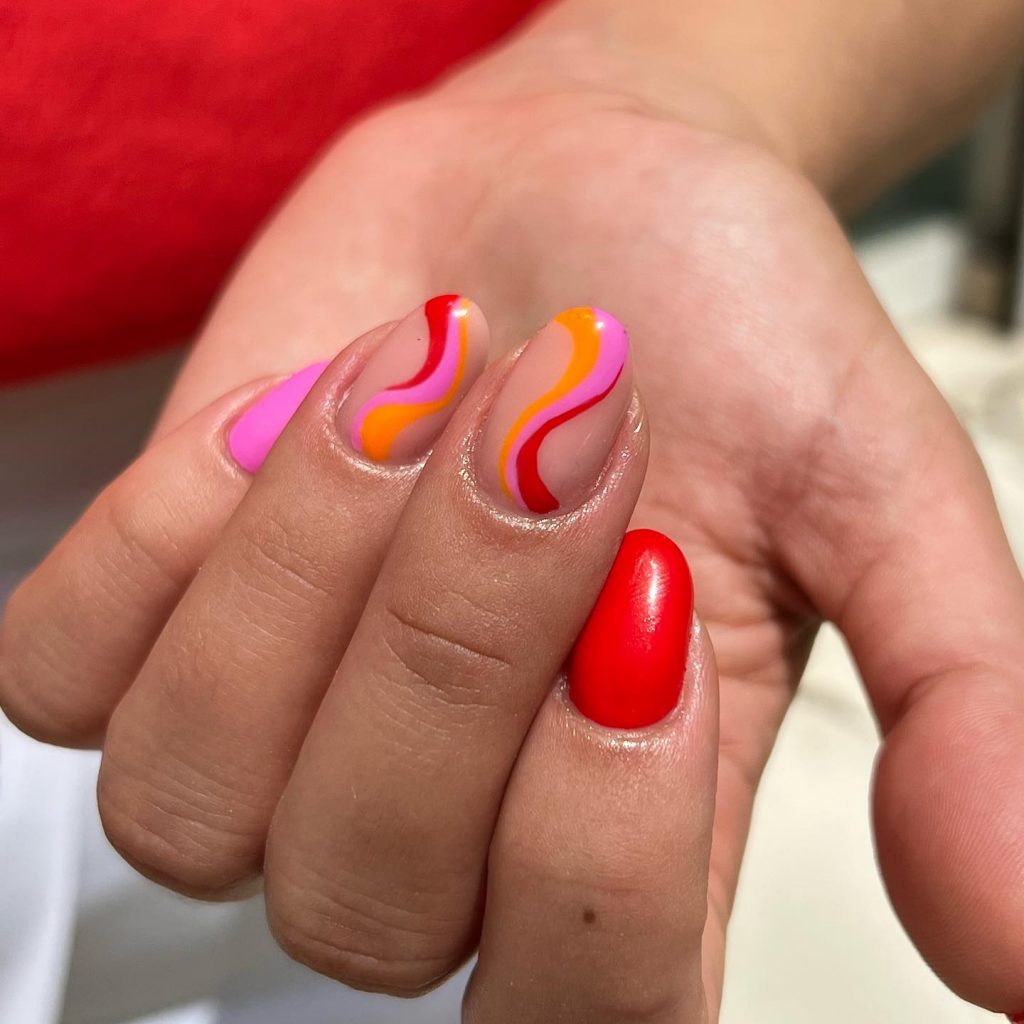 If you're after something simple and summery, we love these red, pink and orange summer waves!
Neon Flower Power Nails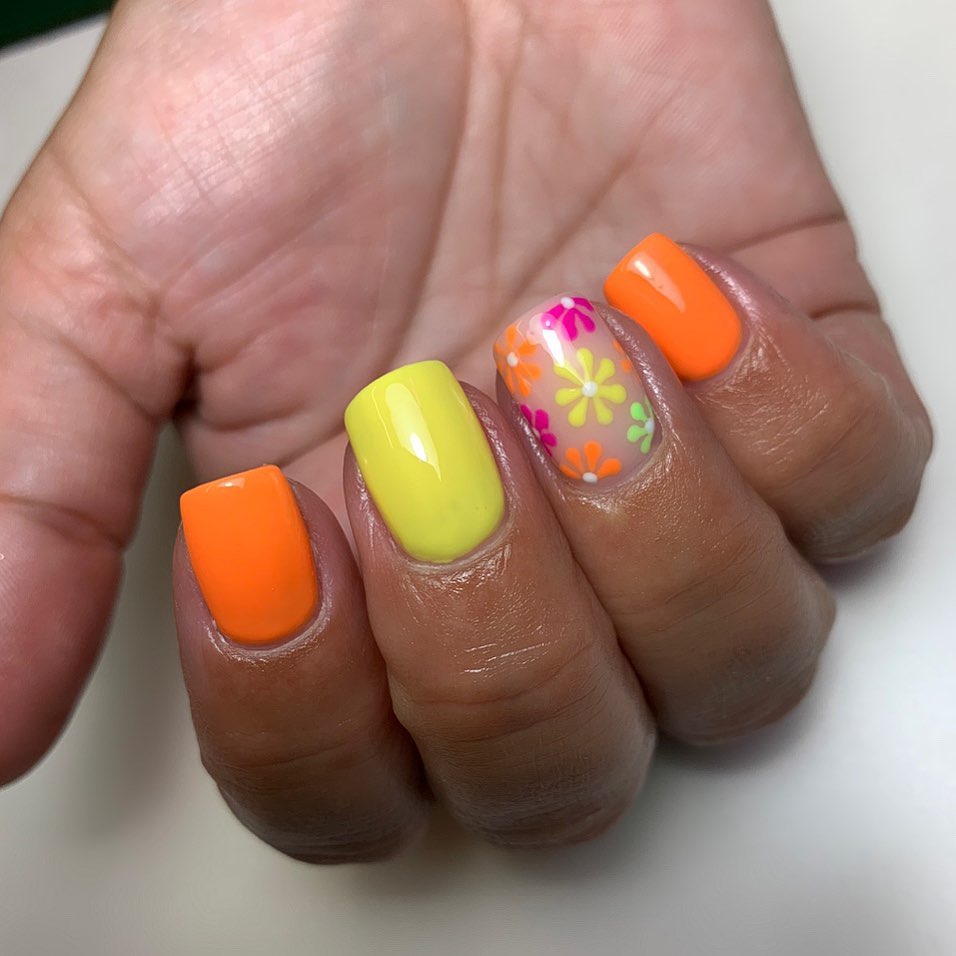 These bright neon 70s nails are bringing back flower power and they'll be the perfect inspiration for this summer!
Multicolour Summer Nails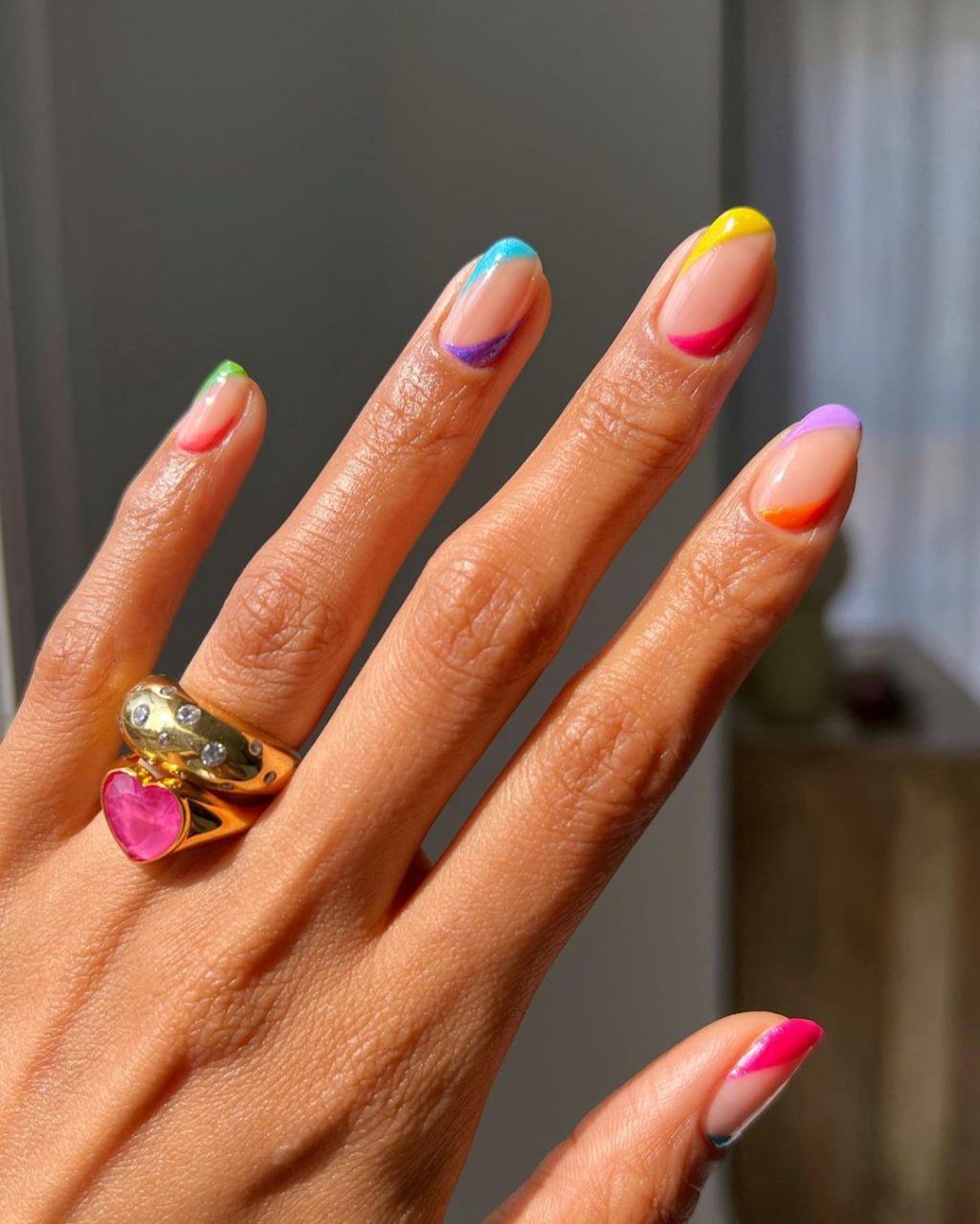 Get the best of both worlds with this colourful design. This creative set is the perfect way to make sure your nails match every outfit choice this summer.
Pastel Polka Dot Nails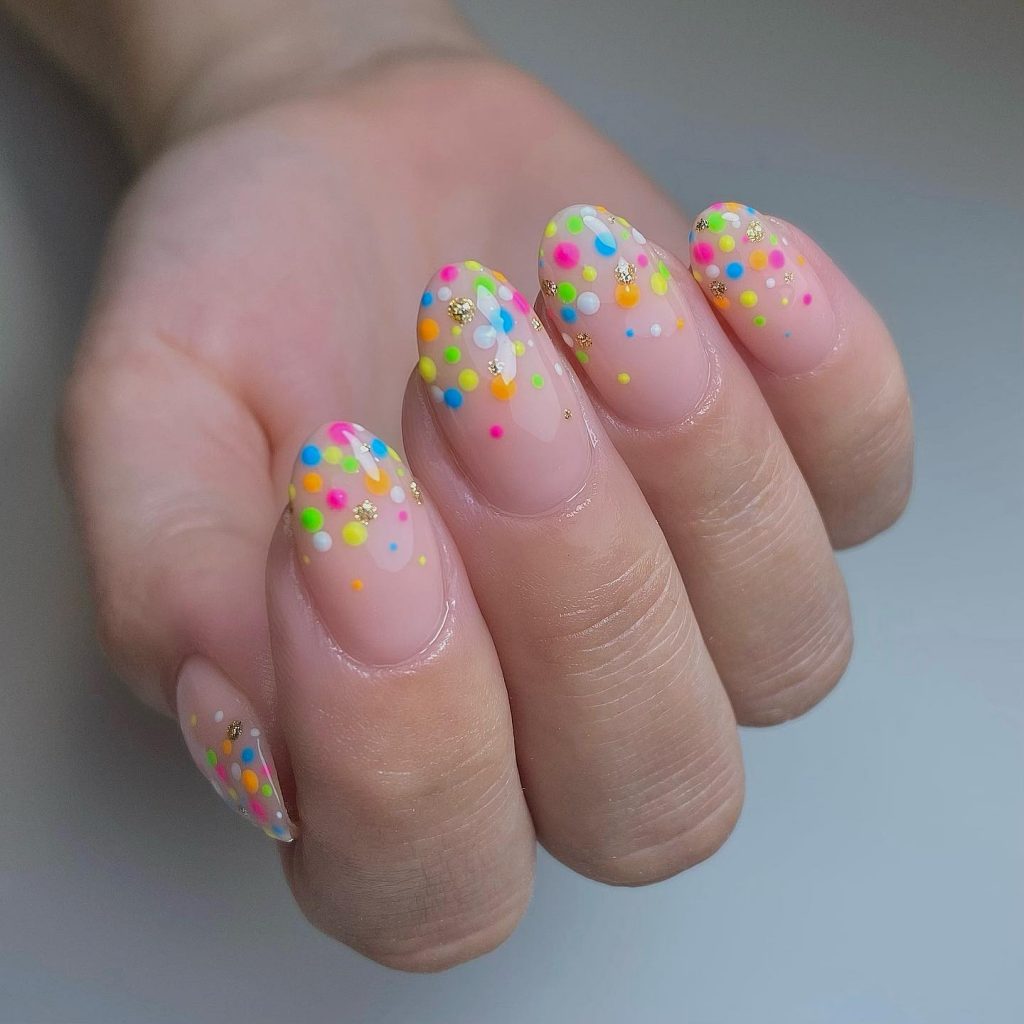 This multi-colour polka dot set is perfect for a summer poolside celebration. The little gold dots add a fun element to this confetti-inspired nail art.
Daisy Nail Art with French Tips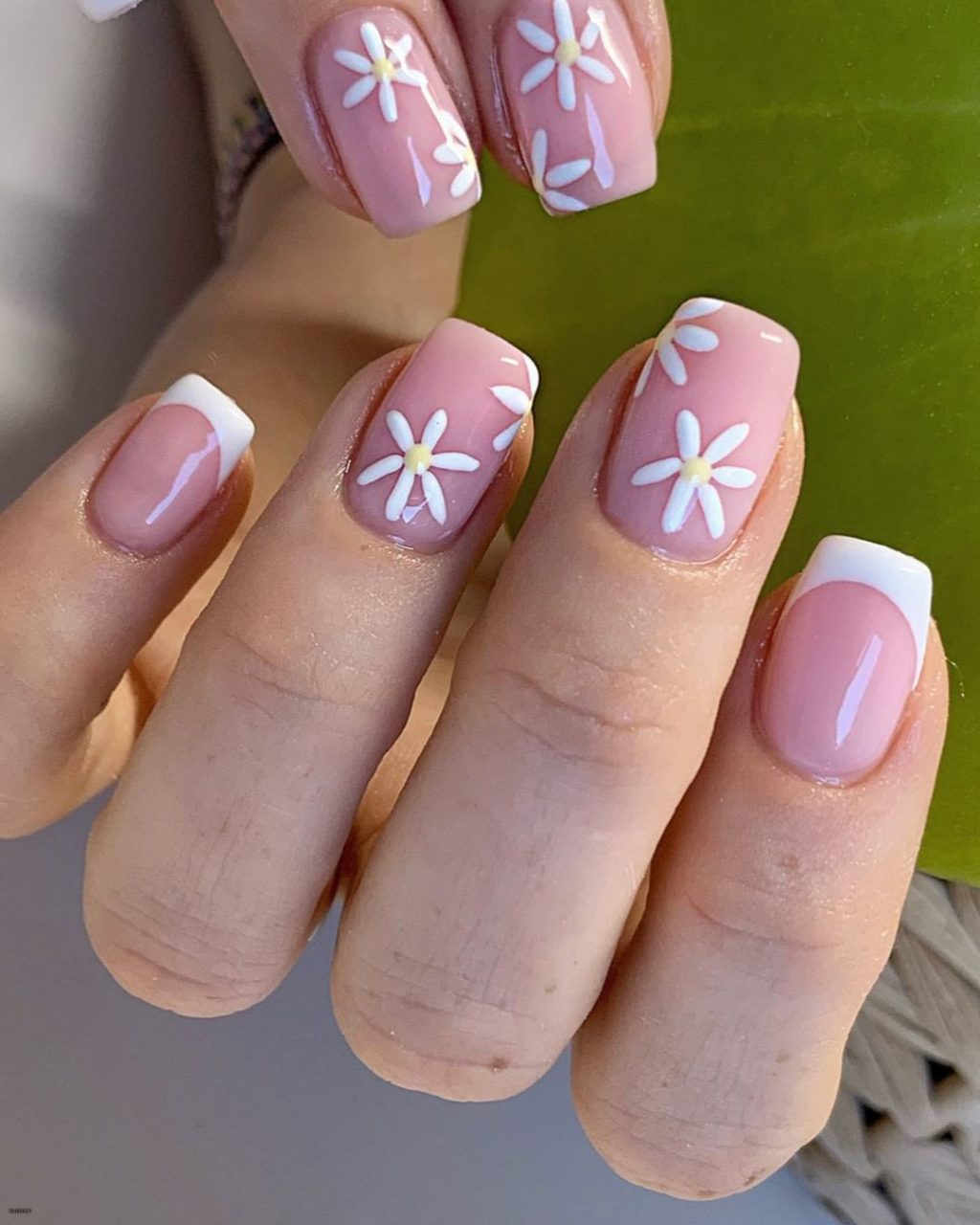 Looking for something simple, chic and that will go with everything this summer? These are the nails for you!
Blue Sparkle Nails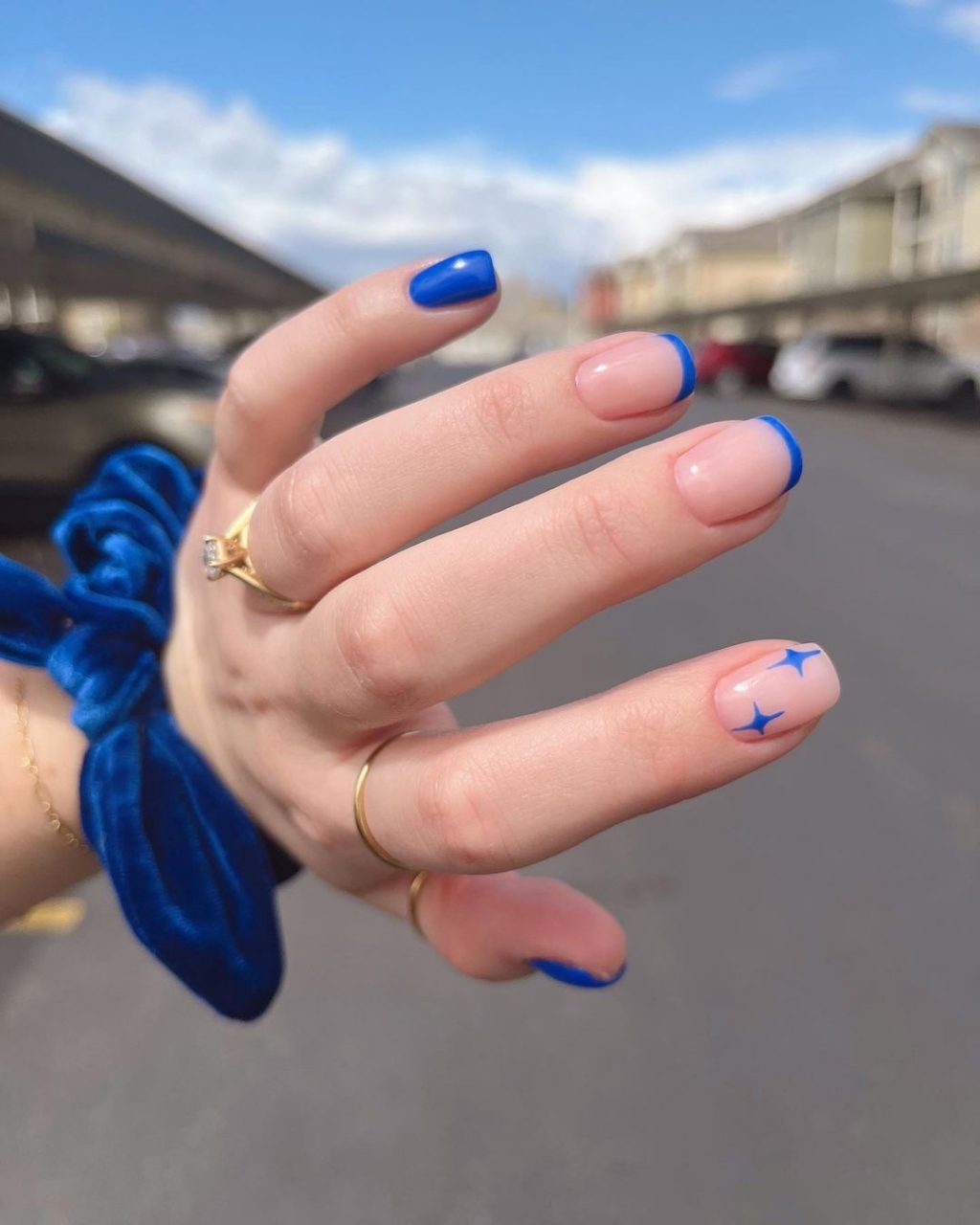 These beautiful, blue nails are perfect for a summer's day around the pool or down at the beach! Choose a cobalt bathing suit to match.
Bright Pink, Red and Orange Nails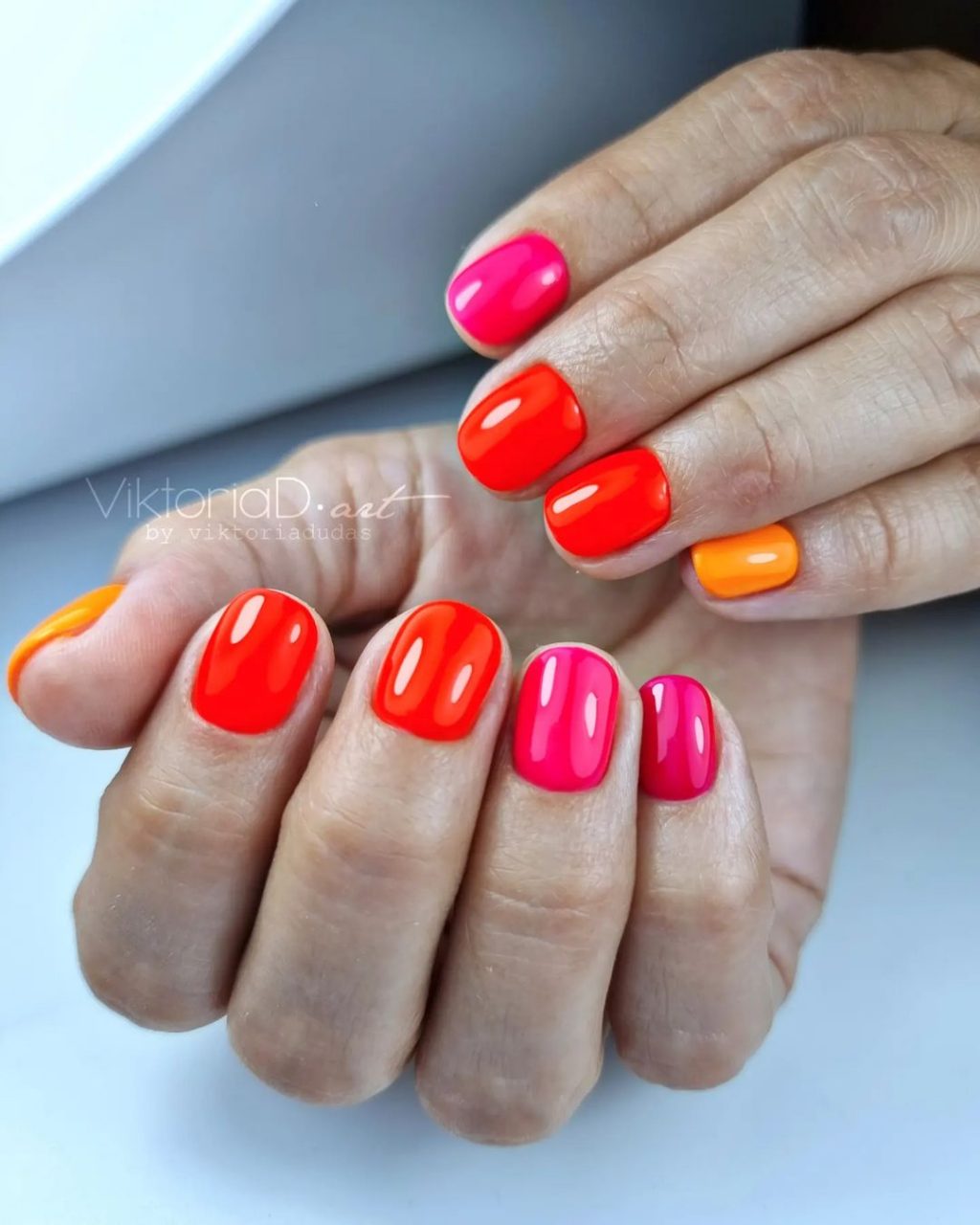 Choose reds, oranges and pinks for your ombré set this summer, which are reminiscent of a sunset on the beach.
Pride Nails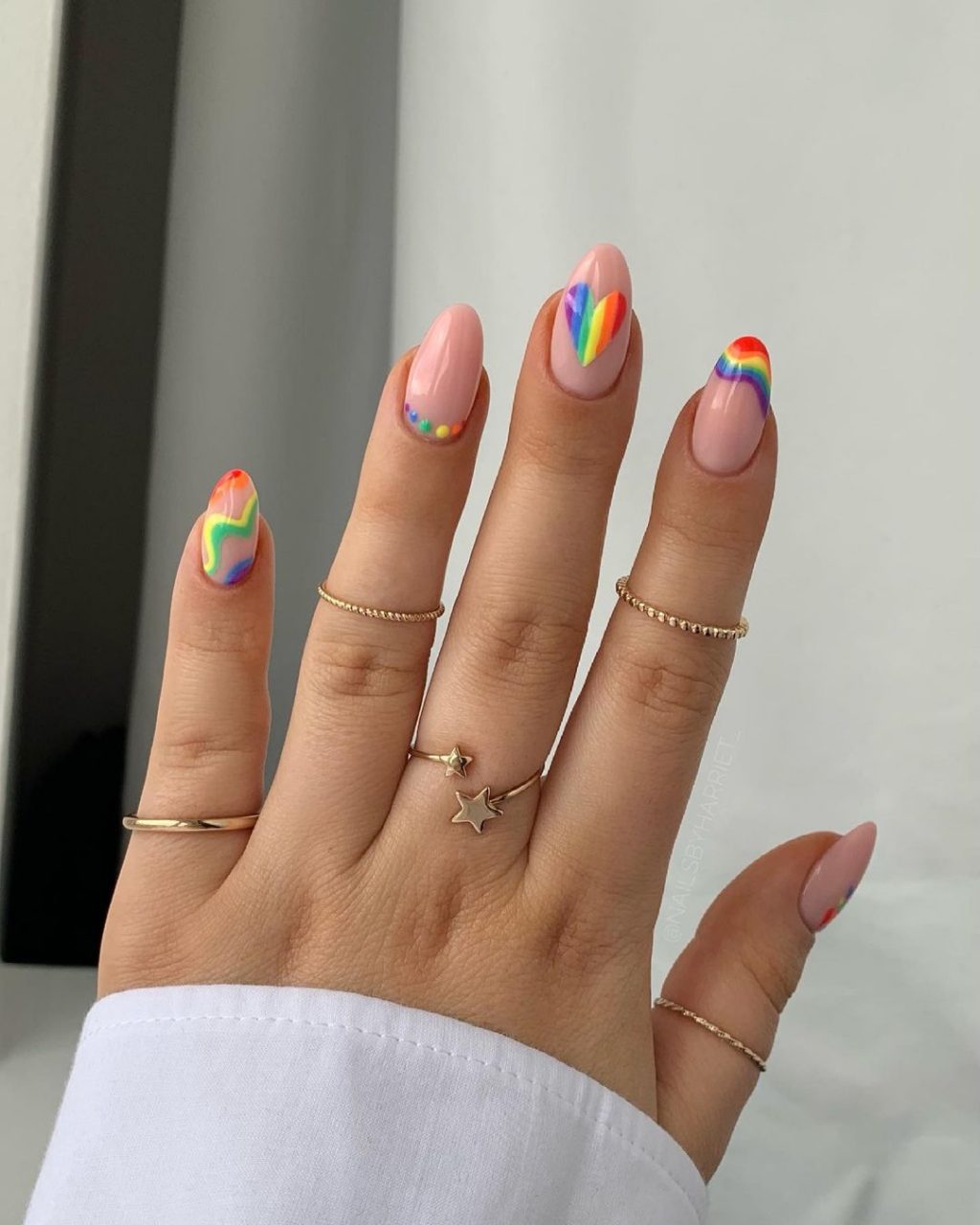 Every month is Pride month and what a beautiful set of rainbow nails these are. This gorgeous, vibrant set will be perfect for your summer nails!
Blue Leaf Nail Art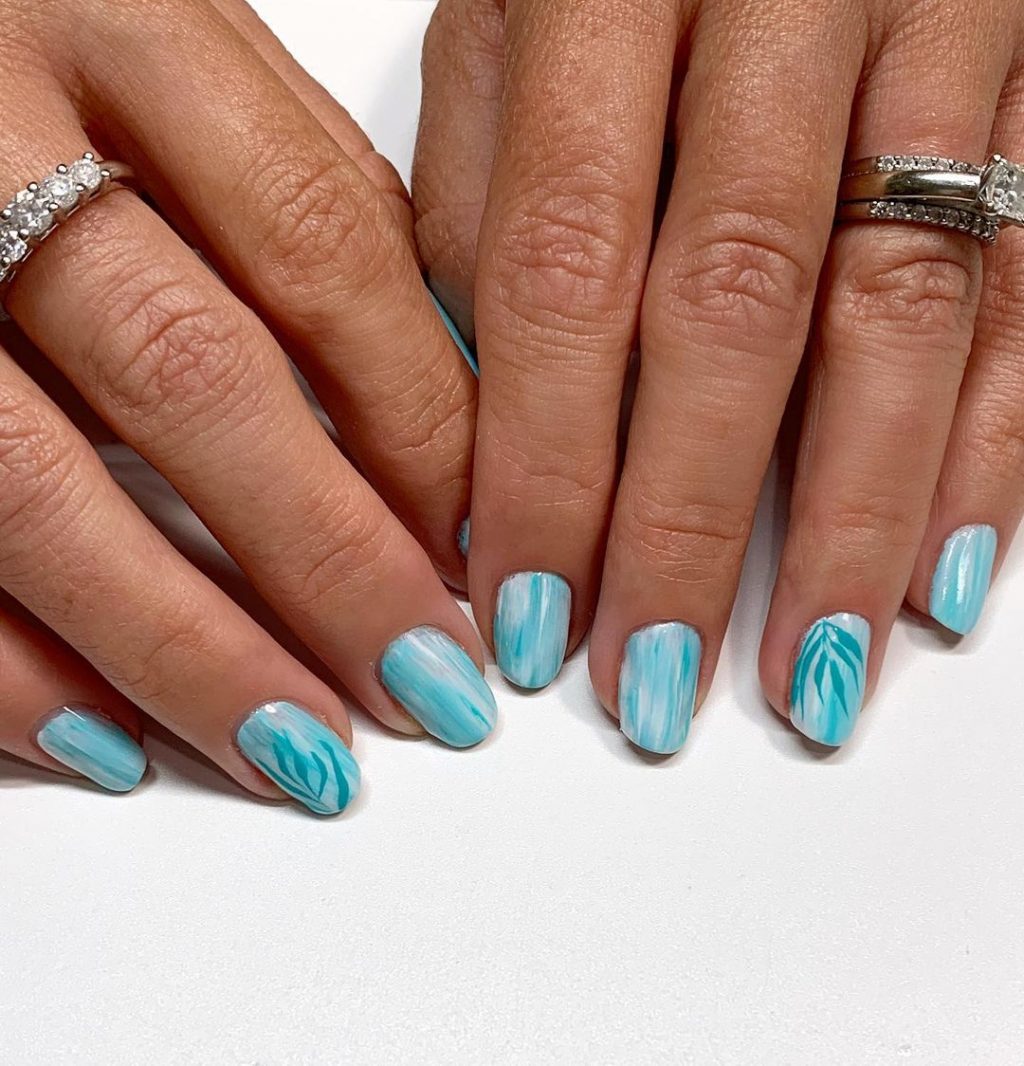 Everyone loves a bit of blue, especially in the summer. These shades of blue will fit right in when you're spending a day on a floatie in the pool.
Evil Eye Nails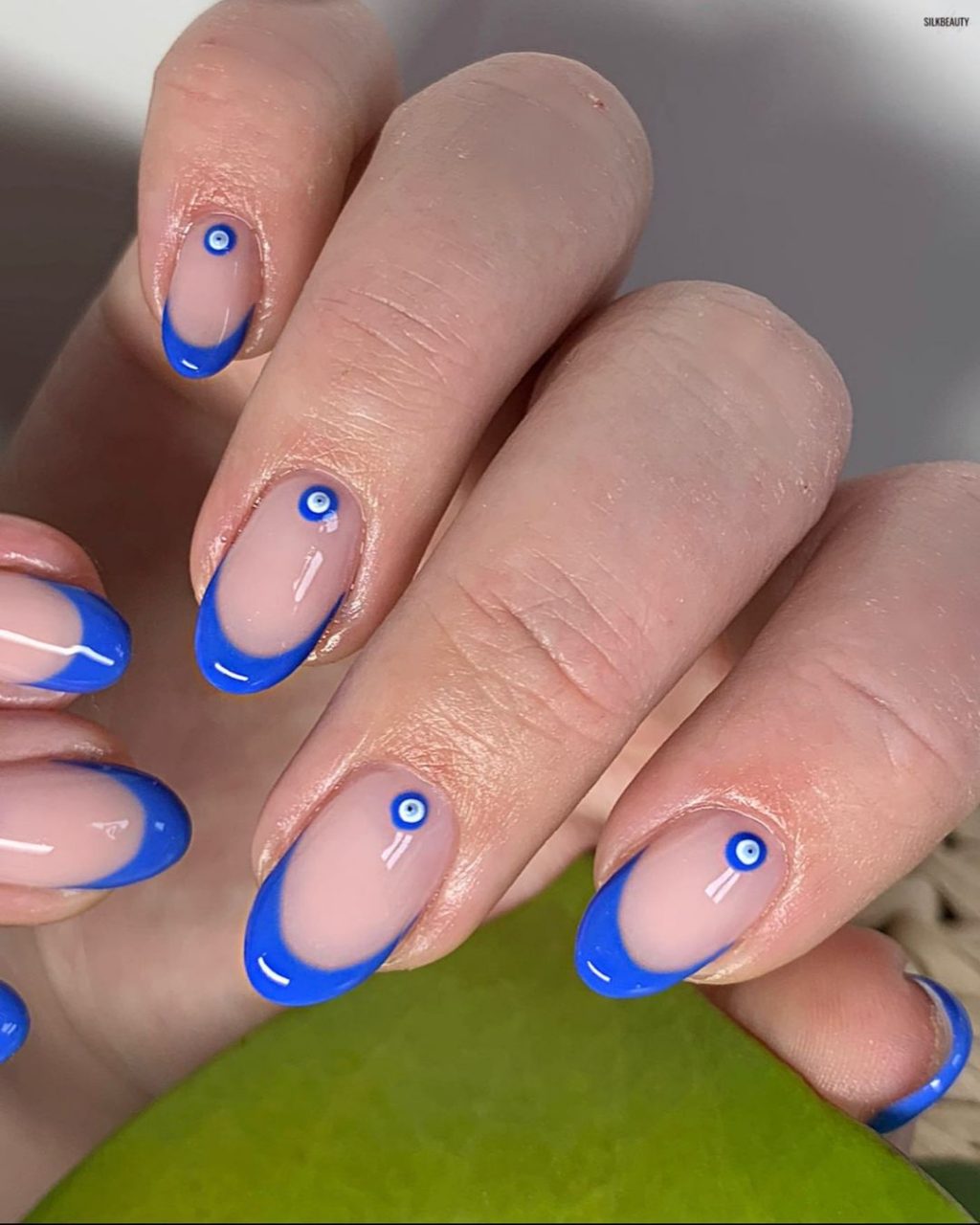 Saving all the good luck until last, these beautiful Evil Eye themed nails will bring you all the good karma and positive energy this summer and it helps that they're super cute too!
We hope you have all the nail inspiration you need for your next trip to the salon – We're ready to take nail art to a whole new level this summer!
PIN THIS: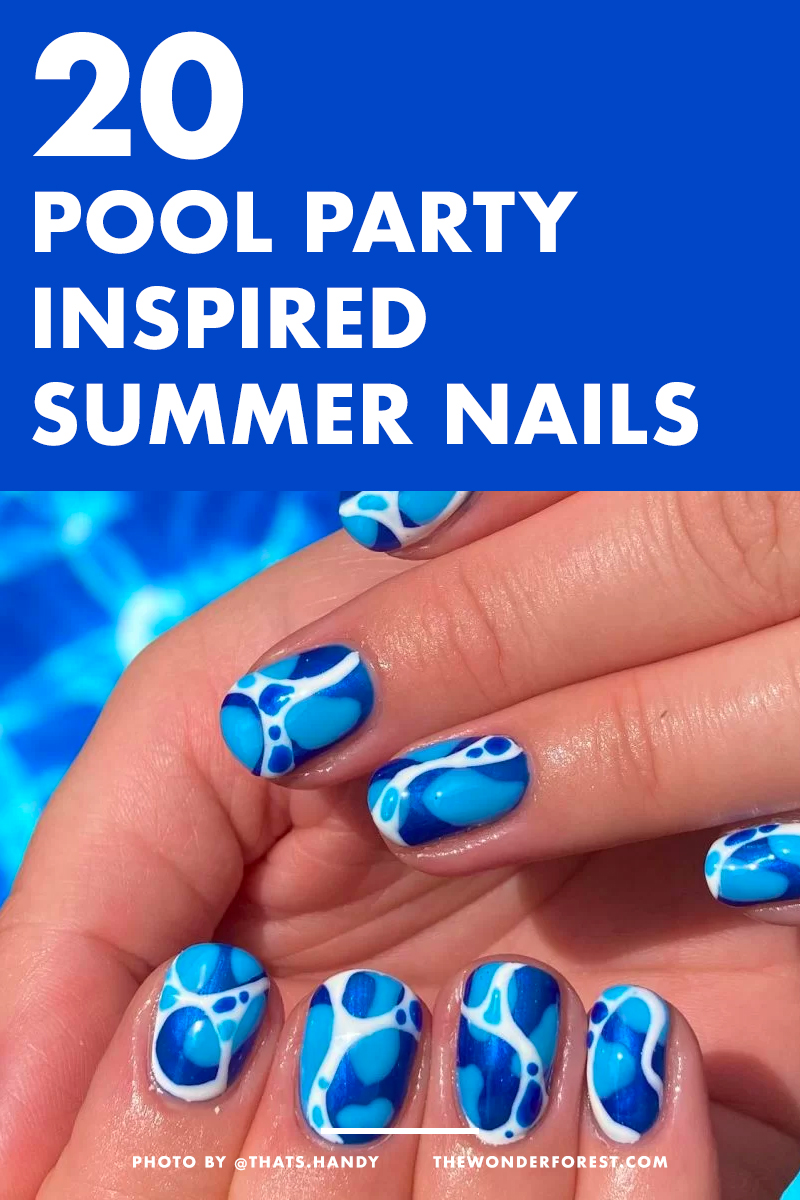 Last Updated on