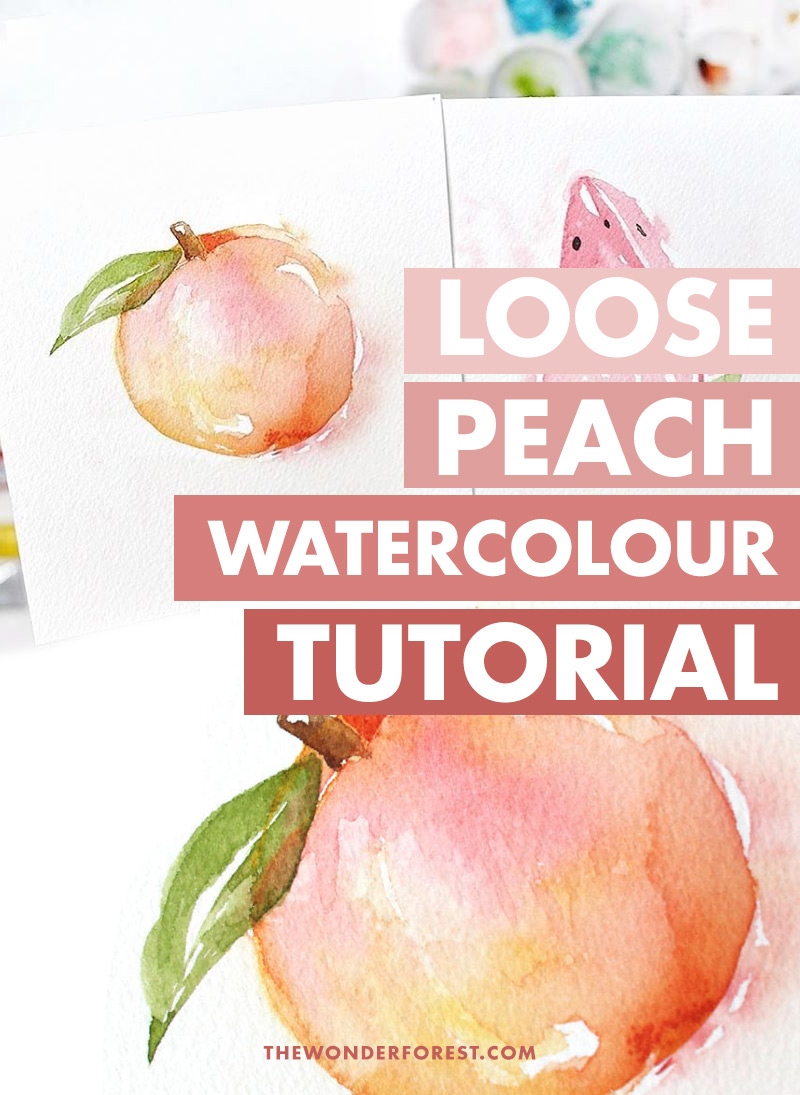 Nothing screams "summer" like bright colours and sweet, tasty fruit. That's why this loose peach watercolour tutorial is the perfect project to try when you want to get into that summer vibe.
In this real time tutorial, I'll show you how to easily paint this delectable sweet peach using loose strokes, wet on wet techniques, and two layers of paint for a finished look.
Loose painting is a look that I personally love in watercolour. Despite the quick and sometimes rushed appearance, it actually takes some extra thought to properly portray the subject that you are painting.
You want to be extra mindful of any important areas that help the viewer recognize that subject immediately. Leaving white areas of the paper in as highlights, for example, allow the peach in this project to appear less flat and more juicy!
Click here to watch the short video or press play below.
If you're interested in even more watercolour projects, be sure to check out my Patreon page where I am sharing 3 brand new Watercolor With Me projects per month. Much the same as my books, only digital and totally unique!
If you try this project, be sure to tag me on Instagram (@wonderforest) so I can see your beautiful work!
This post contains affiliate links for product recommendations. Any purchases made through these links help support the blog with a small commission. As an Amazon Associate I earn from qualifying purchases.
The supplies I used in this project are listed below:
*These are Amazon affiliate links to the actual products I use
Last Updated on