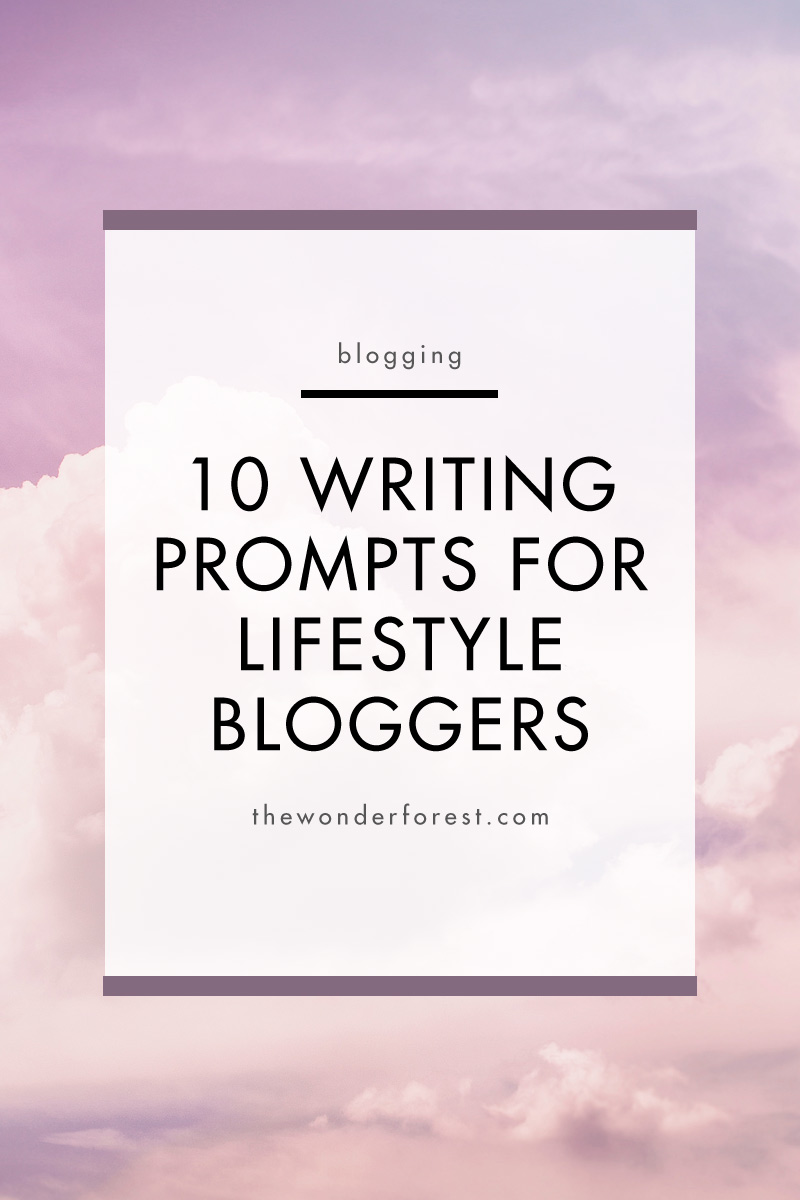 We've all been there. You sit down to write: hair in a topknot, matcha latte in hand, and… you've got nothing. Not only do you have writer's block, but you've got blogger's block — you can't even think of a good topic to post about!
When this happens, consider these prompts.
My Favourite (Blank)
Whether it's a new restaurant you've just discovered or an old song you have on repeat, people always look for recommendations. Let your followers in on what you love IRL!
What's In My Bag
They say curiosity killed the cat, but your readers' curiosity could help you figure out what to blog about! Plus it will give you a good opportunity to talk about some of the products you love, and you could even work with companies on sponsored content.
3 Ways to Style (Blank)
Whether you're rethinking a piece of decor in your living room or your favourite sweater, your readers will enjoy seeing different ways to use a common element, and you'll likely discover some new looks, yourself!
Your Reading List
Oprah's book club is popular for a reason — readers enjoy learning about new book options! If you're not a big reader of novels, you could use a post like this to feature other bloggers you admire.
A Roundup of Films With a Common Theme
Do you love comedies? Horror films? Foreign films? This is another idea if you're not a big reader — share with your followers what films you're watching on Netflix instead!
Holiday Gift Guide/Wish List
Round up your favourite items for a gift guide! Be sure to only include items you would be happy receiving as a gift, as insightful readers might take hints off of what you post.
What I Wish I Knew Before (Blank)
Have you recently gone to college, signed a lease on an apartment, or even bought a house? Share what you would have done differently so others know what to look out for.
Holiday-Themed DIY Project
There are enough DIY projects to make the world go 'round, so these can often be hard to think of. However, if you think of one thing to help guide your brainstorming session, like using mini pumpkins for an autumn post, it will likely be easier to think of a seasonal DIY.
Your Most Embarrassing Moment
People love reading personal stories, and when you open up about something silly like your most embarrassing moment, your readers will realize you're a real person and likely relate to you better. Bonus points if the story involves a love interest!
Make a Bucket List
Share what you hope to accomplish, whether the list is for the next month, before your next monumental birthday or before you, well, kick the bucket. This always makes for good content, and you'll be more likely to accomplish your goals once you share them with others.
Still stuck on ideas? Consider collaborating with another blogger. Sometimes all you need to get the creative vibes flowing is someone else to brainstorm with!
Last Updated on