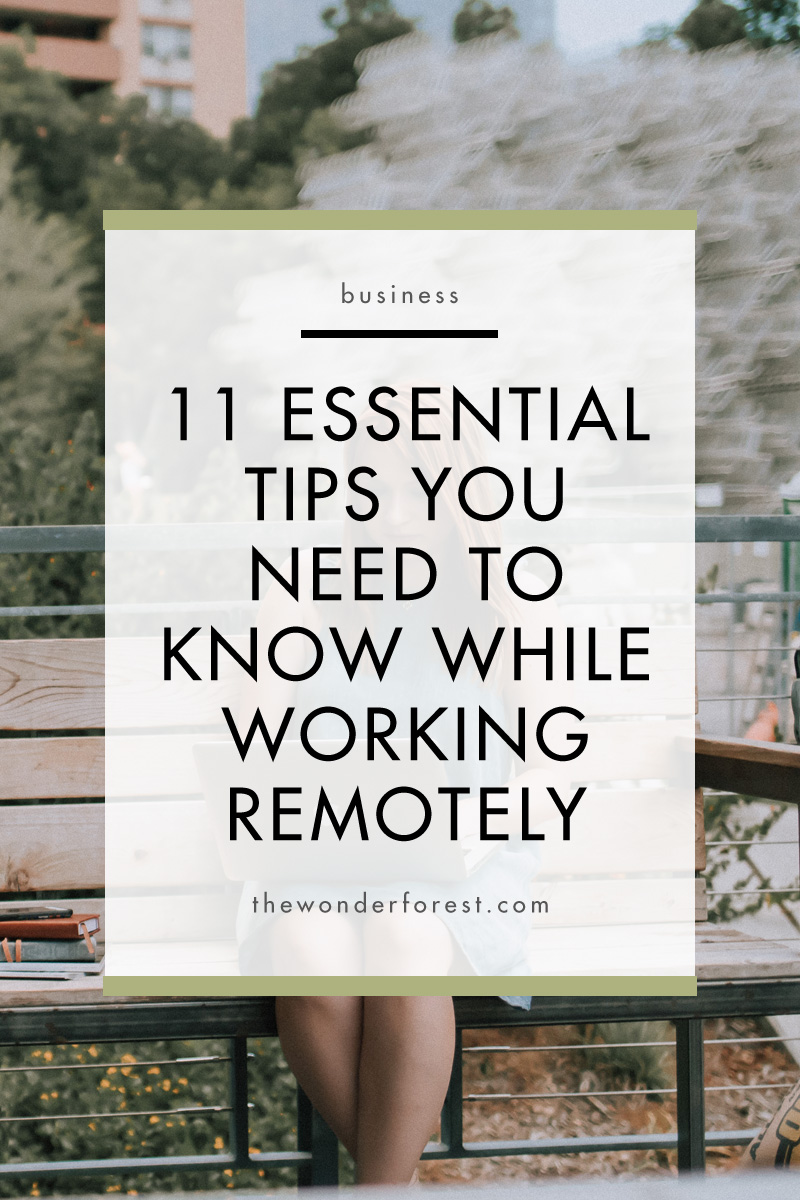 Gone are the days from working in high-rise office tower blocks and working the tedious 9-5 grind. Nowadays, it's all about grabbing your laptop, packing a bag and jetting off to places with greener grass, gorgeous sunny days and beautiful backdrops.
Working remotely and travelling the world is now an increasingly common career move for a lot of people but it's not all plain sailing, especially when trying to manage that crucial work-life balance. Here are eleven tips you need to know to help you stay organised, so you can succeed while fully enjoying your travelling experience.
Consider the Internet
Granted, internet connections are now readily available in most places around the world, whether it's your hotel, hostel or a local café. However, not only are public internet connections not safe for payment activity, you can never be sure when the connection is going to become overloaded or stop working altogether. Buy yourself an international internet dongle to alleviate these issues.
Learn Your Working Pattern
When working the 9-5 grind, you have to drag yourself up in the morning and pull yourself through the day. However, everybody is different, and not everyone will want to work these hours. Learn your own working pattern, so you know when you're most productive.
This will help you plan your days so you can relax, chill out and enjoy yourself and balance work without burning out or feeling stressed.
Use Music!
One of the best tips we can recommend is taking headphones with you. Concentrating can be hard work, especially if you're sat working in a busy roadside café. Using headphones, created a productivity playlist you can work to and only use it for work, so you can get your head in the zone.
Consider Your Power Availability
This is especially important if you're just heading out on your trip or moving to a new country. The chances are that you'll be working on an electronic device so make sure you've got the right chargers; the right adapters and that the voltage of the country won't blow up your devices.
Pack a Notepad (and a pen!)
You never know when the time to record some creative ideas or the motivation to work on a project is going to become overwhelming but not everywhere in the world is a safe place to work. After all, you're not going to want to pull out potentially thousands of dollars' worth of equipment in a place you feel uncomfortable. Instead, carry a notepad a pen to record ideas and notes wherever you are.
If you've made a lot of notes and happen to have a scanner available, or by simply taking pictures, you can use online writing tools to convert your scribblings into a digital format.
Create Communication Channels to the Important People
This is an important tip to remember when it comes to both family members, friends and clients. If you're already working independently, which you should be before you start travelling, organize when and how you communicate with the people you need to. Consider the time zone difference and what the best hours of the day are to talk.
Of course, one of the best ways to stay in touch with people back home is using online communication platforms where you can call and text.
Be Flexible but Honest
As a freelance worker who's travelling, it's not like you can just work the 9-5 grind. Sometimes you're going to have to put in the hours to meet certain deadlines; it's just the way it is.
However, make sure that you're also upfront with clients who are pushy. If you're travelling for the next two days and won't be able to do any work, don't say that you can, be honest and understanding.
Take Your Time
When I went travelling, I found myself jumping from city to city like there was no tomorrow, typically staying in a place between two days and a week. However, as you're working, you deserve to slow it right down, so you can probably enjoy a city before moving onto the next.
Change Your Environment
This probably goes without saying, but a lot of freelancers find themselves glued to one location that works. For example, this could be your hotel room where you have charging capabilities and internet. However, this is just confining yourself to your own office. Get outside, sit in a coffee shop, find a nice place on the beach or somewhere which a change of scenery, so you stay productive.
Come Up with a Language Plan
Although most people, especially those in hospitality industries, speak English, the chances that you find yourself in a situation where you don't understand the person in front of you is rather high. For this, you'll want to have a language plan, so you can get things done. Whether you're using apps to translate or you learn the basics before you go, this is definitely something to remember.
Get Prepared
The more you can prepare before leaving for your trip, the better off you'll be. While I'll recommend keeping your options open when it comes to your travel itinerary, it's best to prepare things workwise. Build up your client base before leaving otherwise you might find yourself without work or money.
As you can see, there are loads of things you can do to make sure that your trip is the best it can be. This could be one of the best experiences of your life, and you're almost guaranteed to make memories that you'll never forget so don't forget to make the most of it and enjoy yourself!
Last Updated on