Today is all about the couples! I have to admit to borrowing this idea from Martha, but I substituted some things… that's enough to create my own DIY out of it right? 😉
We're going to make some super cute felt fortune cookies for a fun DIY Valentine's Day gift. This is so easy and you can get as innocent or as risky as you want with the fortunes 😉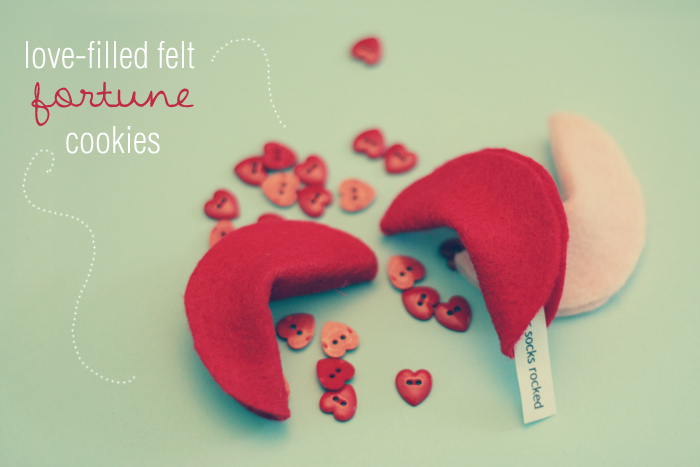 First you will need the following supplies:
Felt
Your own fortunes printed on paper
Twist ties or a thin wire
Glue gun or fabric/tacky glue
Ribbon
First you need to cut your felt into circles. My circles were about 3.5″ in diameter.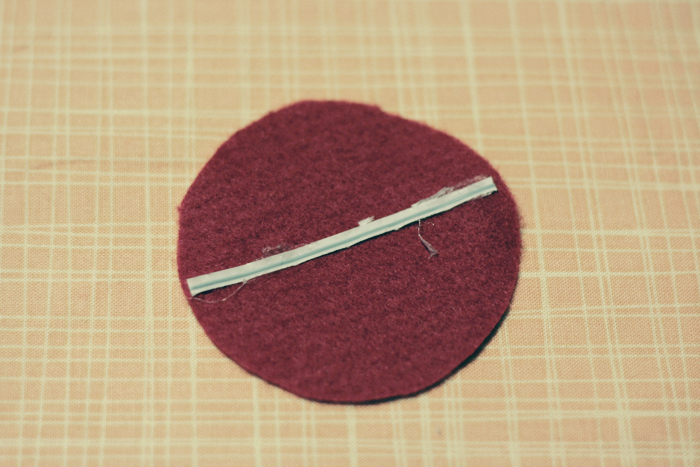 Then, grab a twist tie (cut to size if needed) and glue it onto the center of your circle. I found that using 2 twist ties was a little better, but this will depend on how strong the wires are.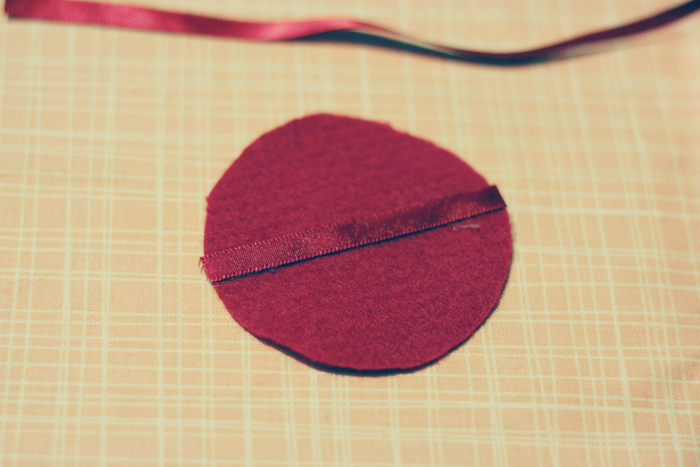 Grab a matching ribbon and glue it on top of the twist tie to hide all of it's ugliness.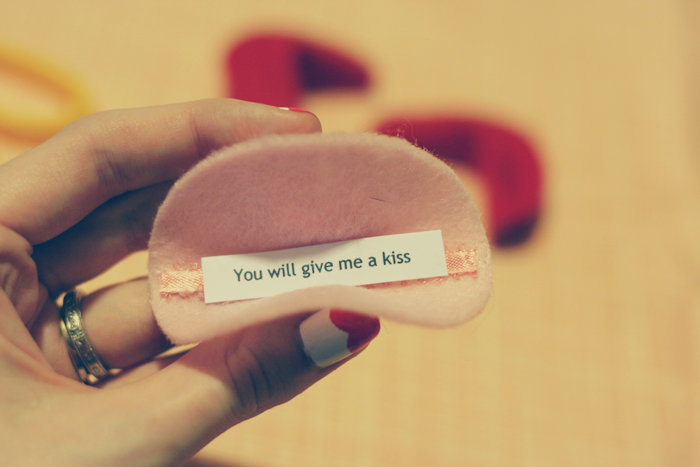 Pop your fortune inside!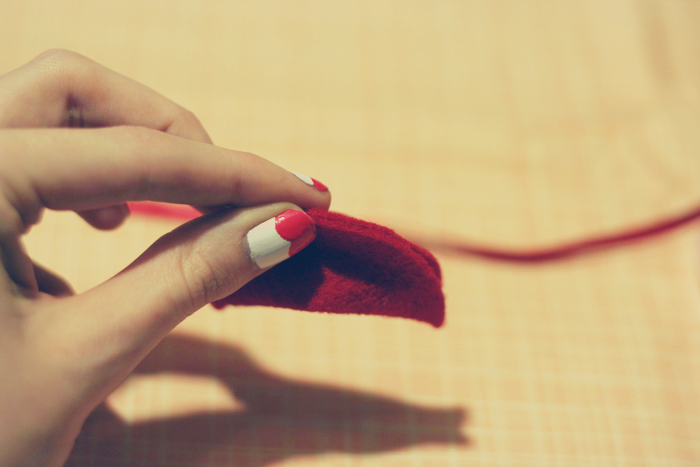 Pinch the top of your cookie together…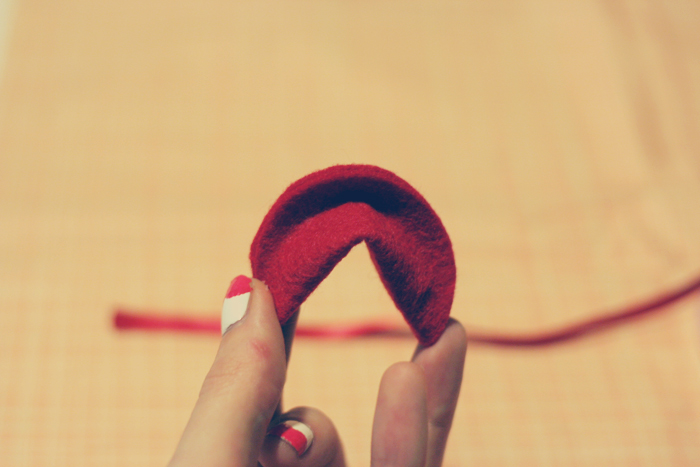 … Then bend it from the bottom wires into that classic fortune cookie shape.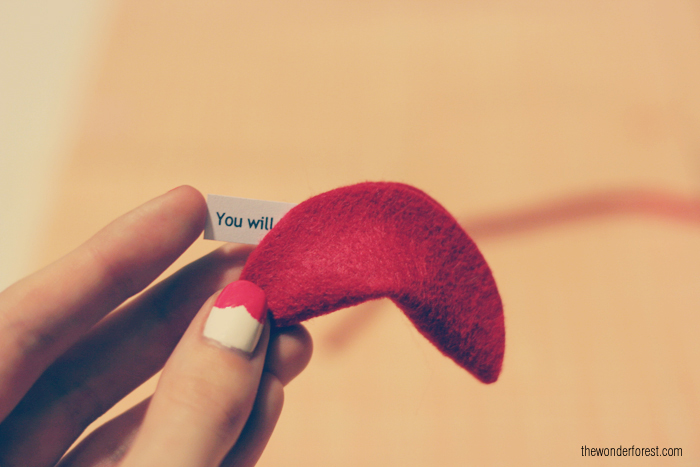 Give them to your lover and watch him open up all his love-filled fortunes! I'd love to know what you thought of this tutorial! What are some cute fortunes others could put inside their cookies?
Like my nails? That tutorial is here!
Pin it! Pin It
Last Updated on