Today's DIY session took a little longer than normal, but finally here it is!  This is day 11 of the series and my second last post, so enjoy!
If you missed any projects, you can view them on my blog here and on Heather's blog here.
I wanted to give you ladies a little tutorial for some Valentine's day inspired makeup which would be totally date worthy!  We're talking totally pink and glam!  I had a little fun with false eyelashes this time around.  Though I'm not a huge fan of them, I do believe some occasions call for a little something extra!  Here's the look: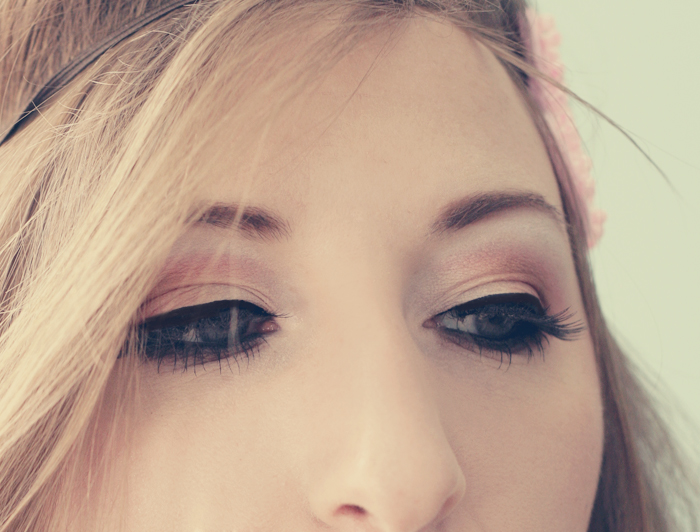 And here's how it's done: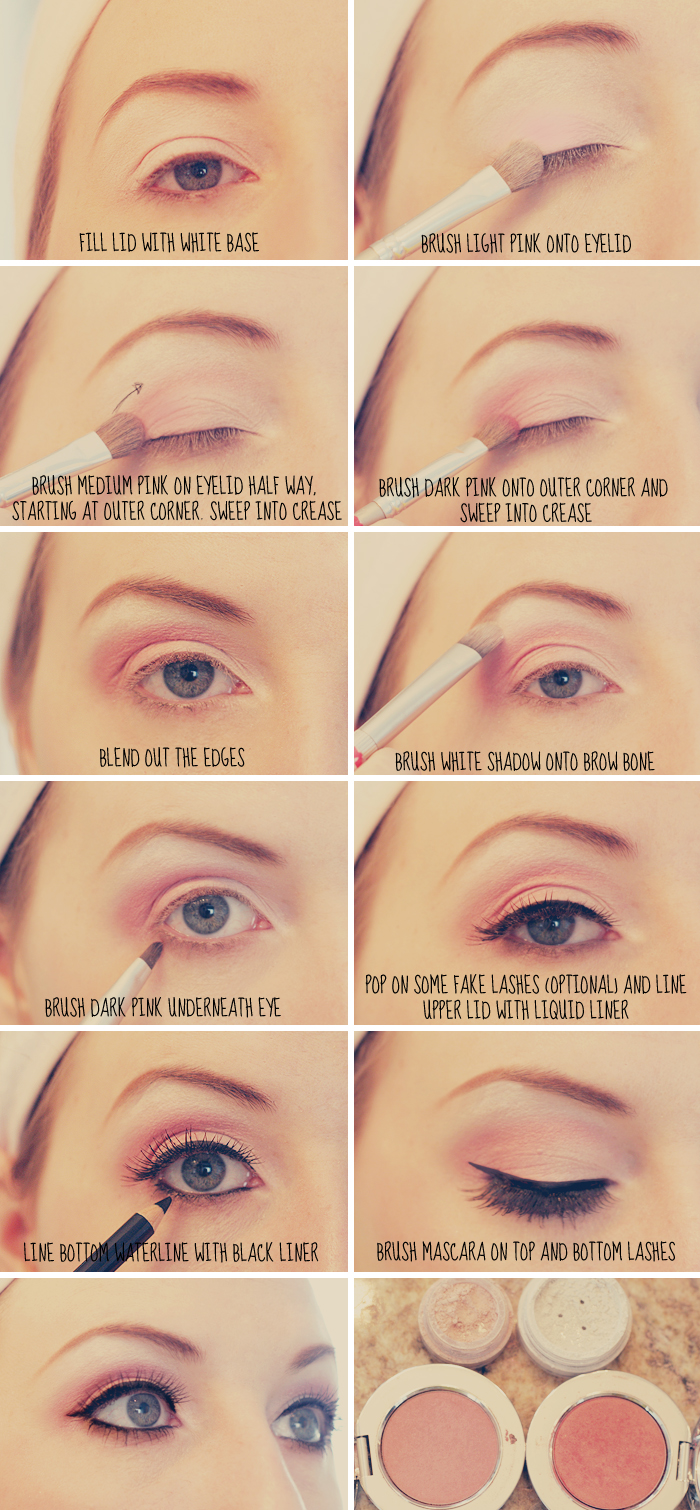 Add a little pink blush on your cheeks and some pinky lip gloss and you're good to go! (pink heart headband c/o Vintage Wanna Bee). Shirt by Wildfox (here) or (here).
Products used:
White base = NYX Jumbo Eye Pencil in Milk 
Light pink = Everyday Minerals in Parasail (Similar: Bare Escentuals bareMinerals in Vanilla Sugar)
Medium Pink = Rock & Republic in Corset (Similar: Urban Decay in Free Love)
Dark Pink = Rock & Republic in Love Rocks (Similar: Make Up Forever in Dusty Pink)
White shadow = Everyday Minerals in Bundled Up (Similar: Bare Escentuals bareMinerals in Snow)
Kohl Eyeliner = Mac Kohl eyeliner (cheaper and just as good here)
Liquid Liner = Rimmel Glam Eyes Professional Liquid Liner
Mascara = Rimmel Glam Eyes (extra black)
Hope you liked this one! Feel free to pin! Pin It
Last Updated on