Summer break is almost here, which means it's time for summer fun and relaxation…for about five minutes.
For parents, the illusion of relaxed summer days might quickly fade into a stressful balancing act–between summer activities, enforcing screen time limits, high-energy kids, and what seems like constant complaints of boredom, it's enough to make kids and adults long for the peaceful, routine days of September to May.
Not to worry–this end-of-school-year, we've got you covered. With these fifteen project ideas that encourage crafting, creative play, and summer fun for kids of different ages, kids will stay busy all summer long. Fair warning—these projects are so creative, adults will want to join in the fun too.
Handmade Summer Journals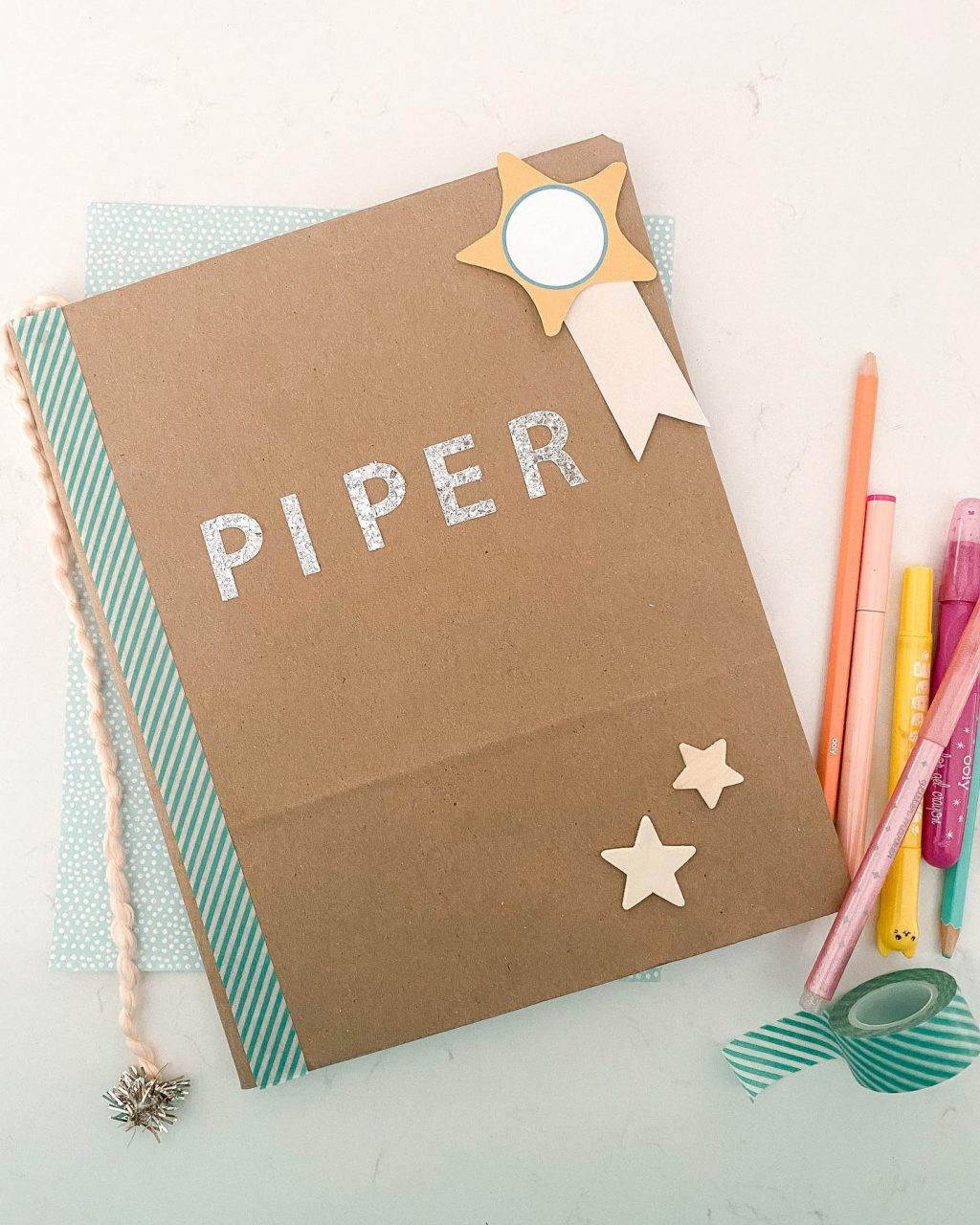 Encourage creative writing and journaling with this summer journal project! Kids can personalize plain paper bag-covered notebooks with stickers, glitter, markers, and washi tape. As they spend time journaling each day, the notebook becomes a treasured keepsake of summer memories.
Summer Activity Jar Craft for Kids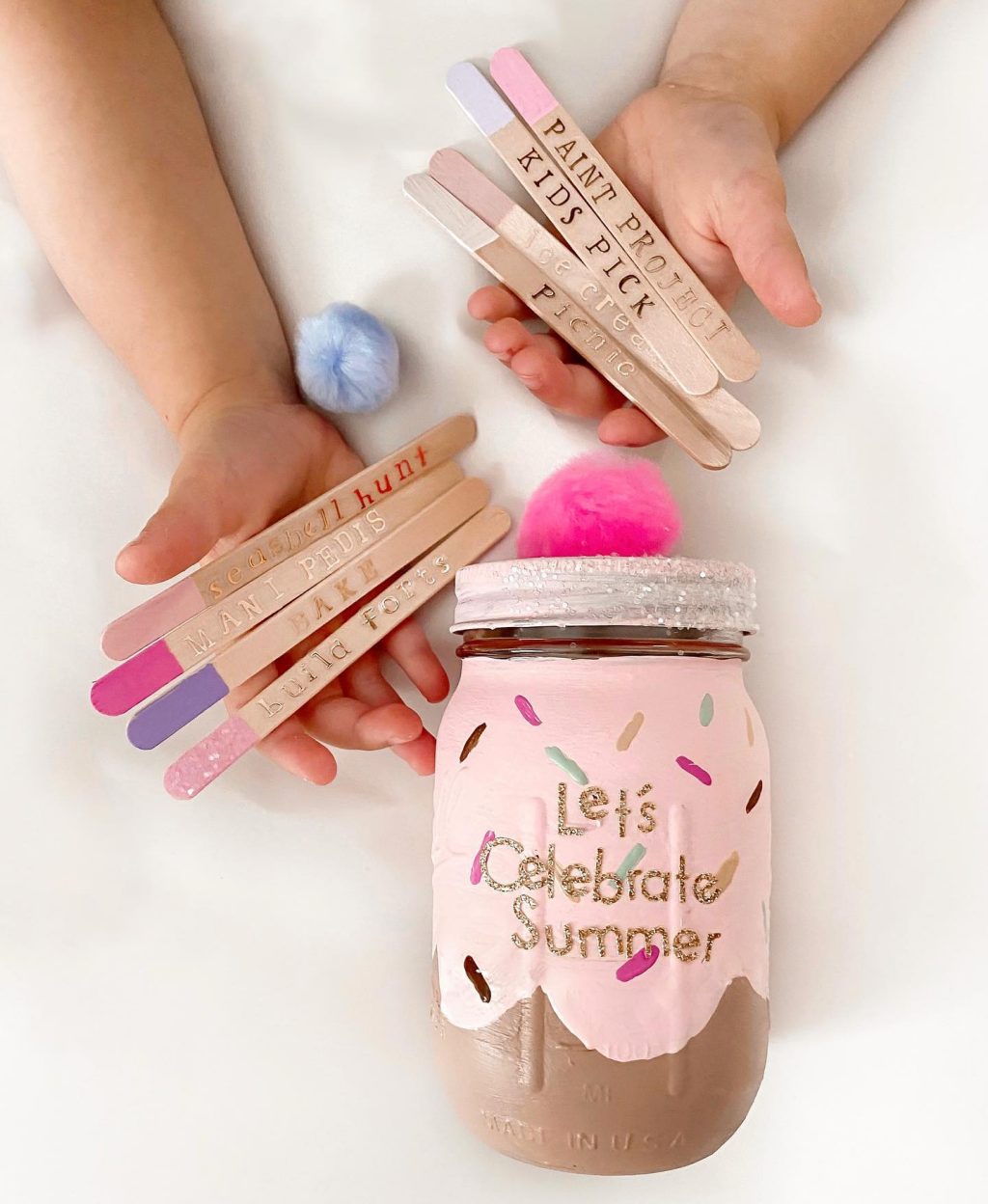 The cutest summer bucket list of all time! Decorate a mason jar and brainstorm activity ideas as a family. Every morning, kids pick a stick for an activity to do together that day…a great project to provide some screen-free quality time
DIY Puppet Theater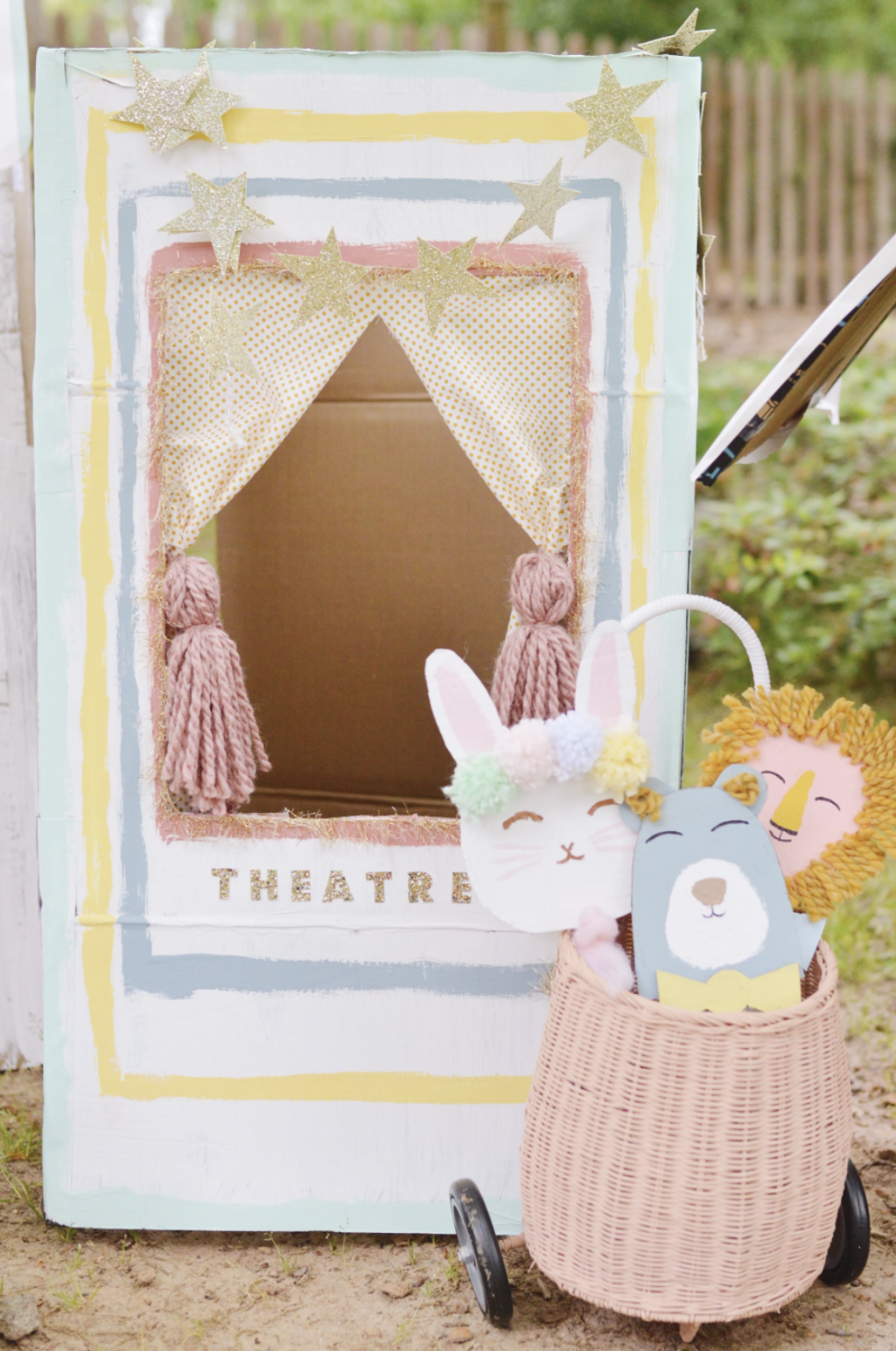 Younger kiddos will need mom or dads help to build this theatre, but they can help with the decorating and puppet making. Best of all, they can spend those long summer afternoons putting on their own puppet shows! This creative project is so pretty, you won't mind it being left out at the end of the day.
Cardboard Popsicles That Kids Can Make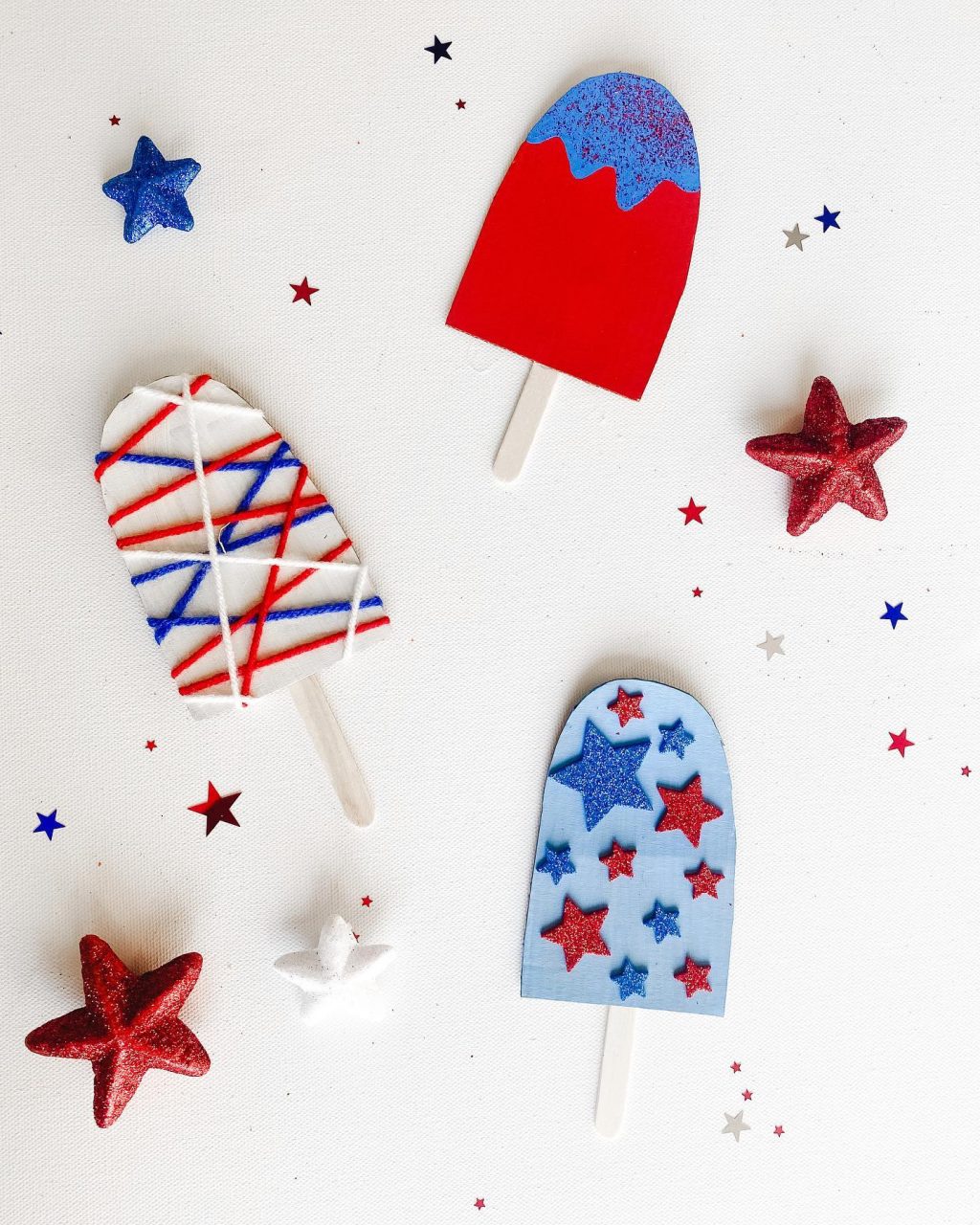 Set the mood for a cool summer with your fridge decor! These Instagram-worthy popsicles are a simple and sweet project for younger kids. Choose a festive colour scheme and let the kids go to town with markers, paint, yarn, stickers, or whatever craft supplies you have on hand.
DIY Cardboard Jetpack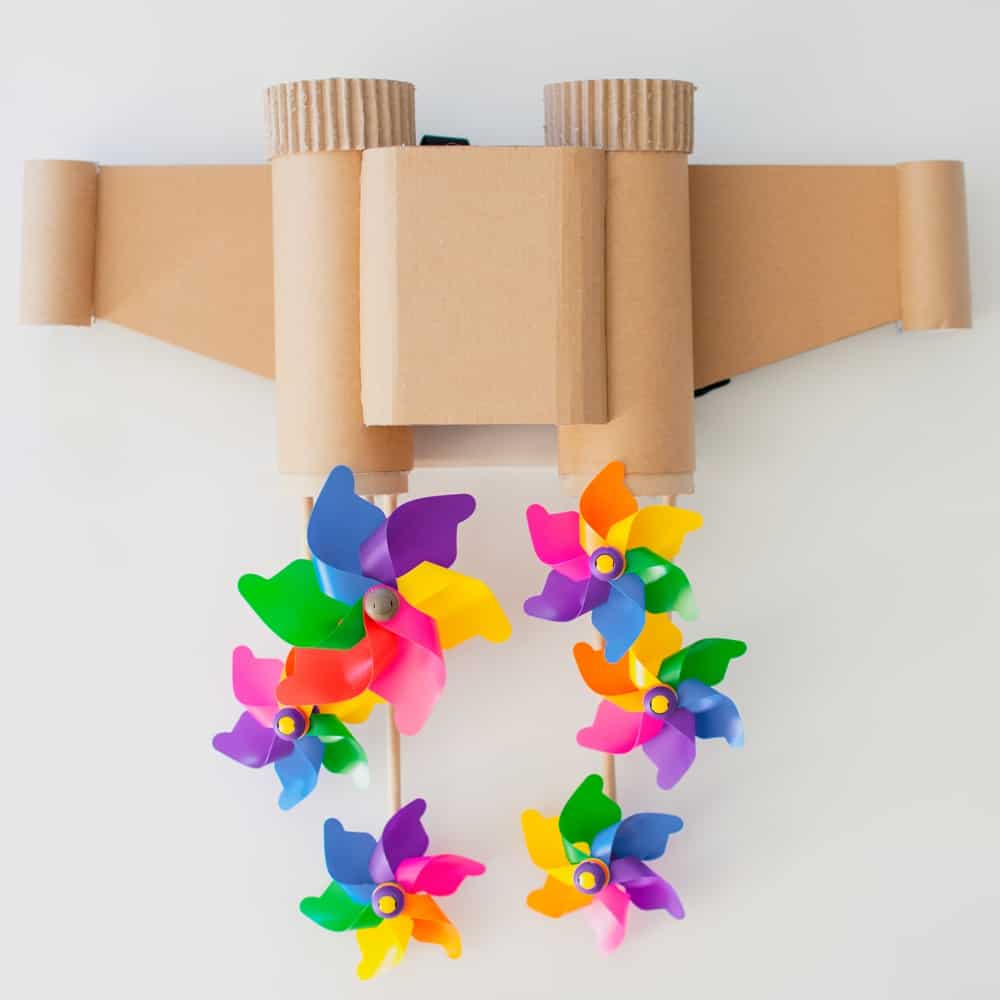 Encourage hours of outdoor adventures with this cardboard jetpack. Building the jetpack involves a box cutter, so mom or dad will need to help! Afterwards, kids can decorate however they wish–although it looks adorable just like this!
Mermaid & Shark Watchers – Binoculars for Kids!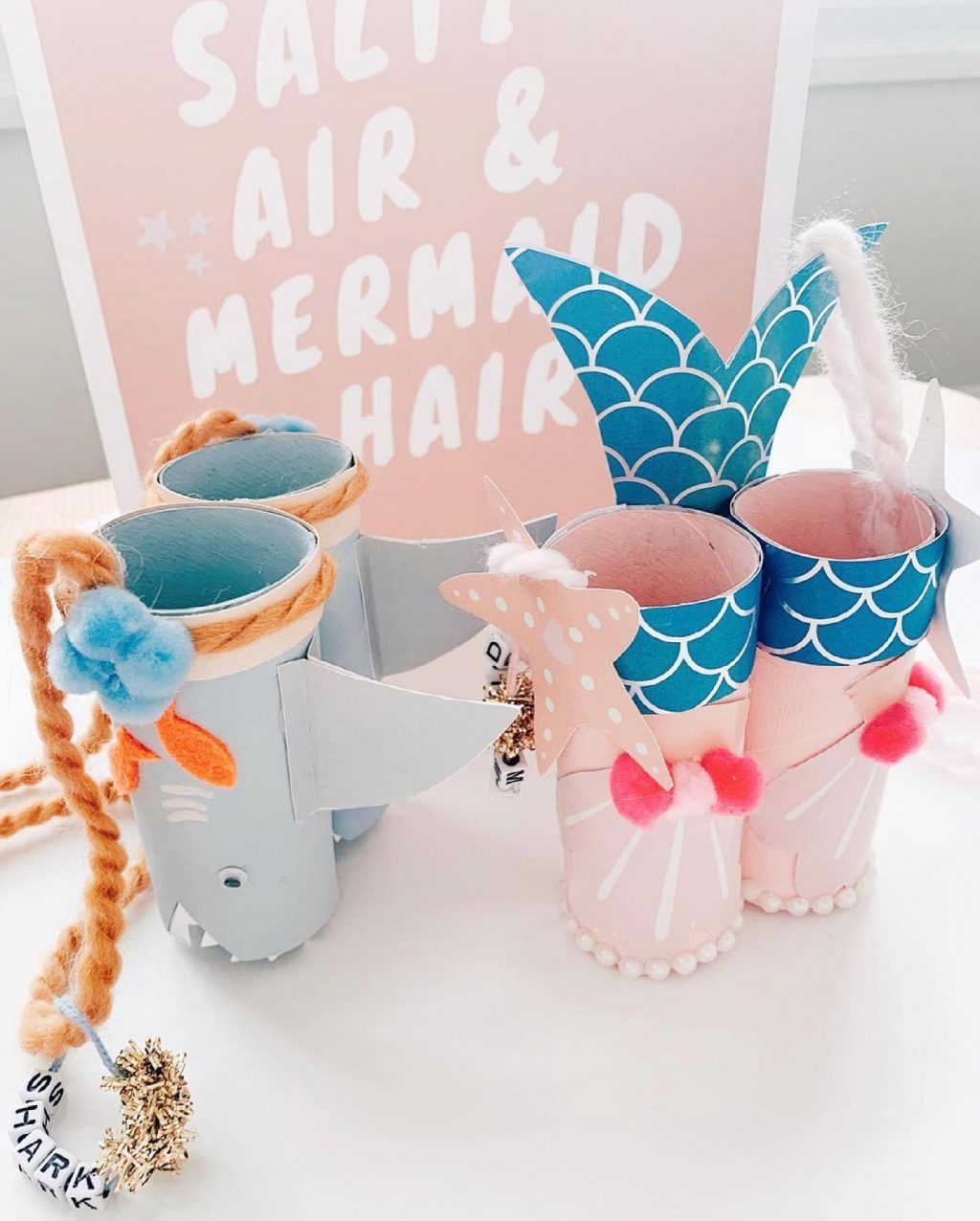 Taking any family trips to the beach this summer? These adorable shark or mermaid watchers are an easy project to help build excitement for vacation. But we bet kids will have fun making and playing with them even if it's a stay-home summer.
Child Friendly Tie Dye Beach Towels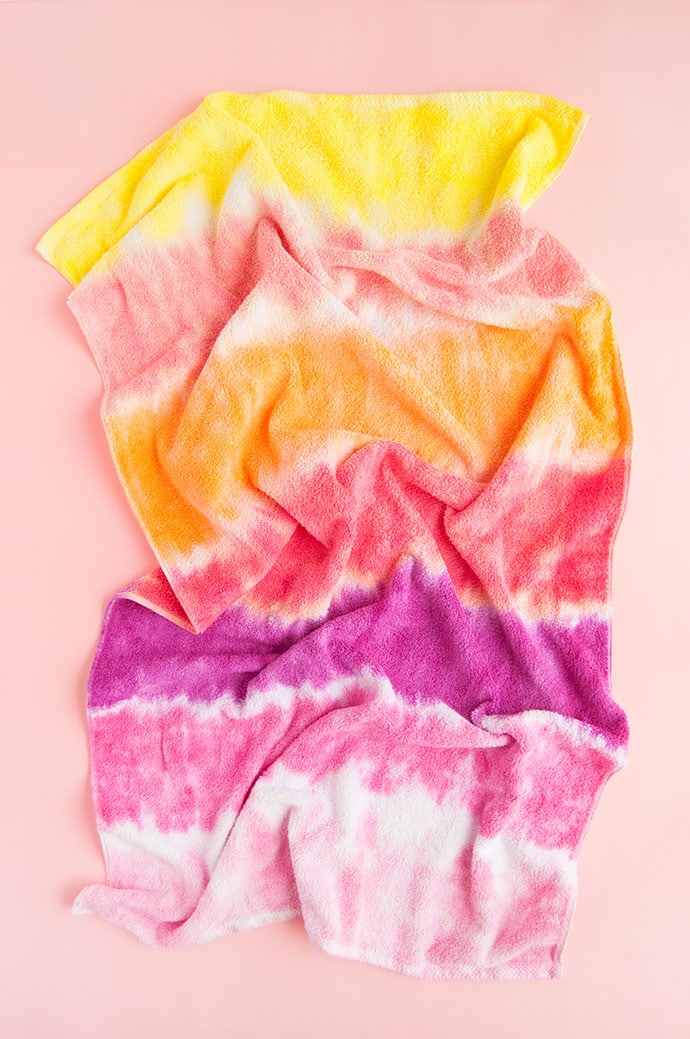 Tie dye is super trendy right now, so why not make some personalized towels for the beach or pool? Let kids choose their favourite colours–these will be a memorable summer project that comes in handy!
DIY Mermaid Crown & Braid for Kids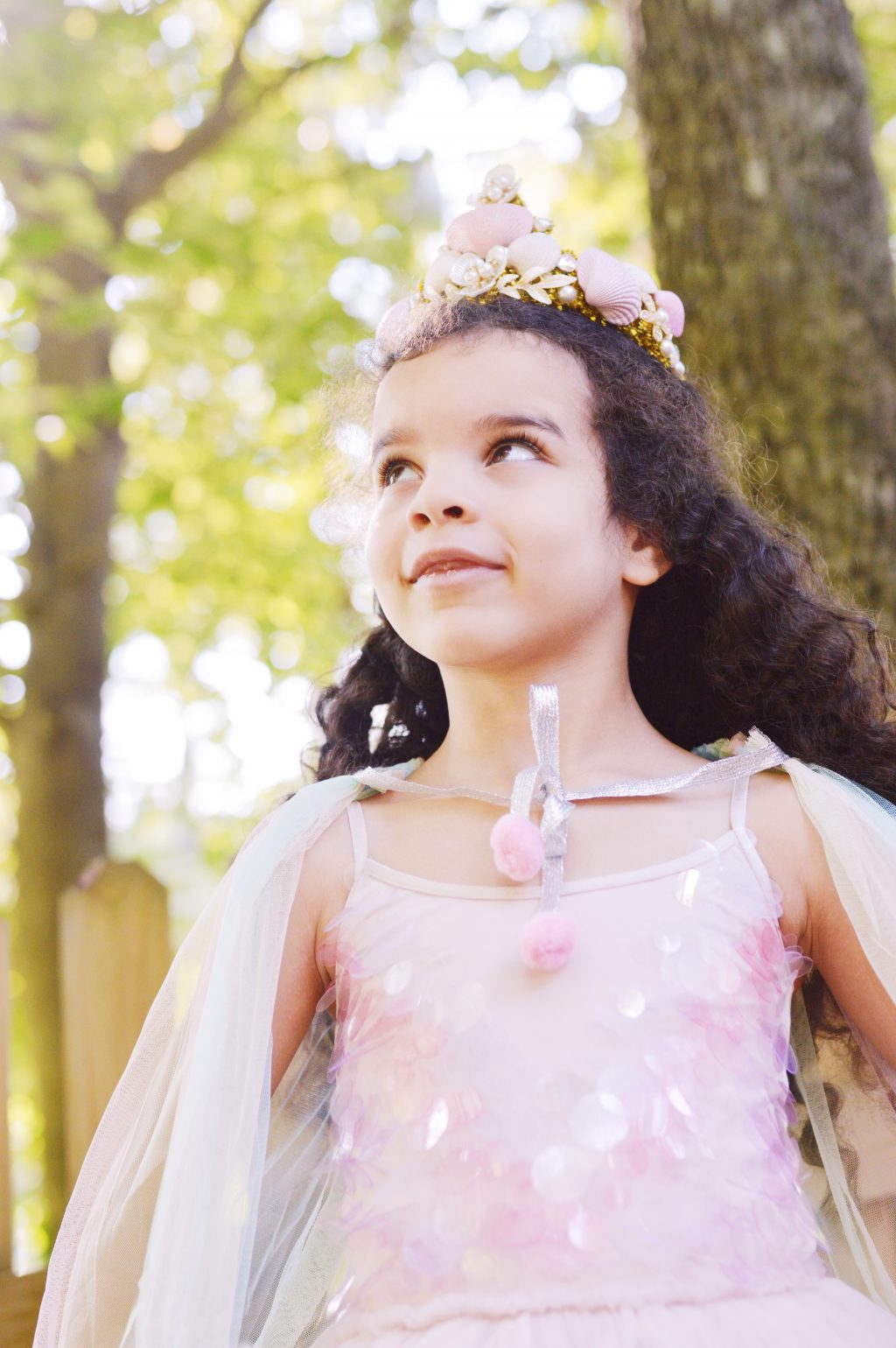 These mermaid crowns and clip-in braids are the perfect dress-up opportunity for those long summer days. For the crowns, seashells, beads, and pearls are glued to a pipe-cleaner crown. The clip-in braids are made with seashells and pastel yarn roving.
String Art Project
In need of a project for older kids or tweens? They will love creating this easy string art, which doubles as a fun piece of room decor. We love how the ombre yellow gives this word art a chill summer vibe!
Cardboard Sand Castles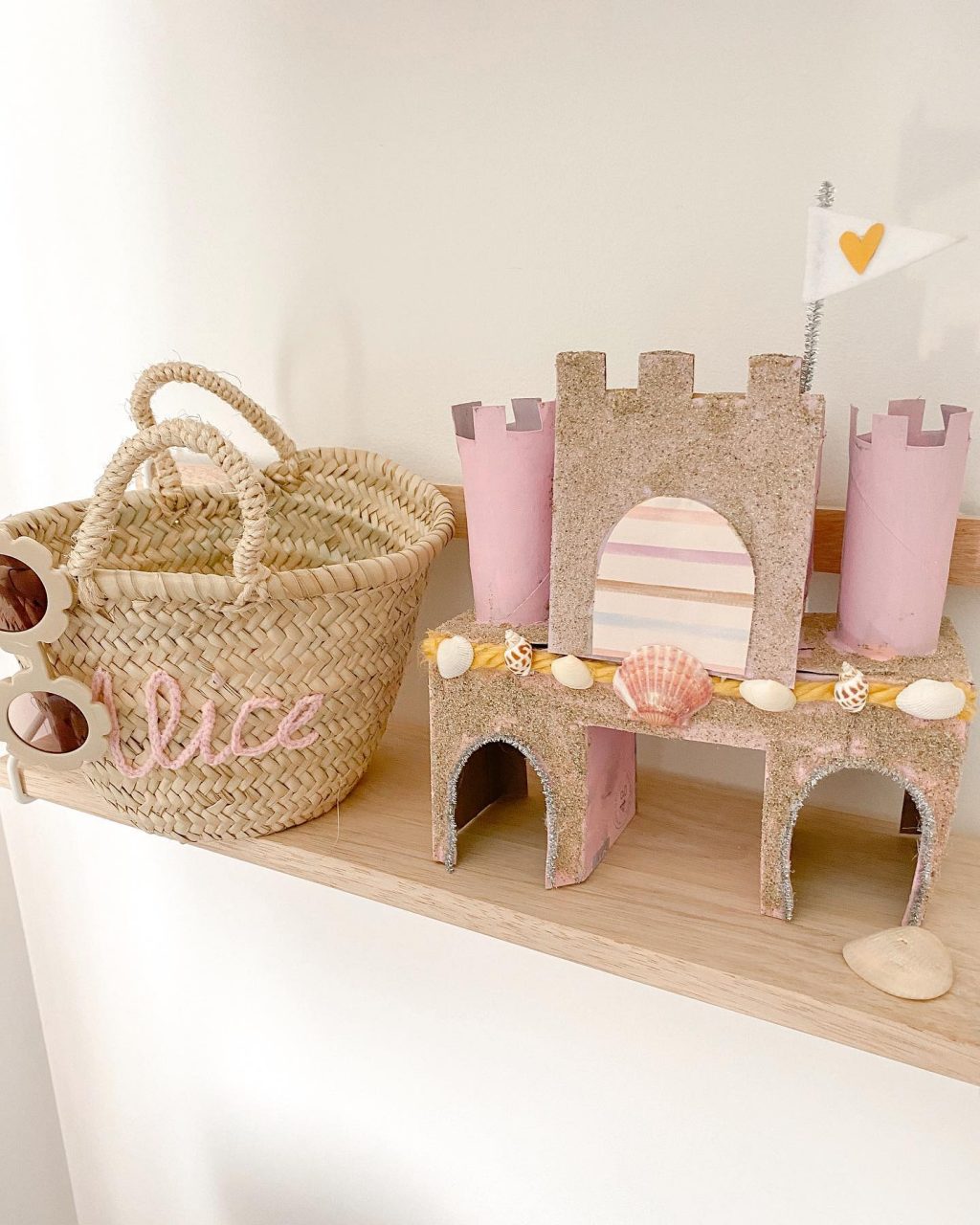 This cute cardboard sand castle is easier than going to the beach! For the cardboard castle, design however you like–then simply paint with glue and sprinkle sand over it. We love how this castle was painted pink first and embellished with shells!
Glitter Seashell Picture Frame
Wondering what to do with that souvenir bag of seashells? Take the tried-and-true seashell picture frame to the next level by covering with turquoise glitter. So pretty!
Firecracker Tie Dye T-shirt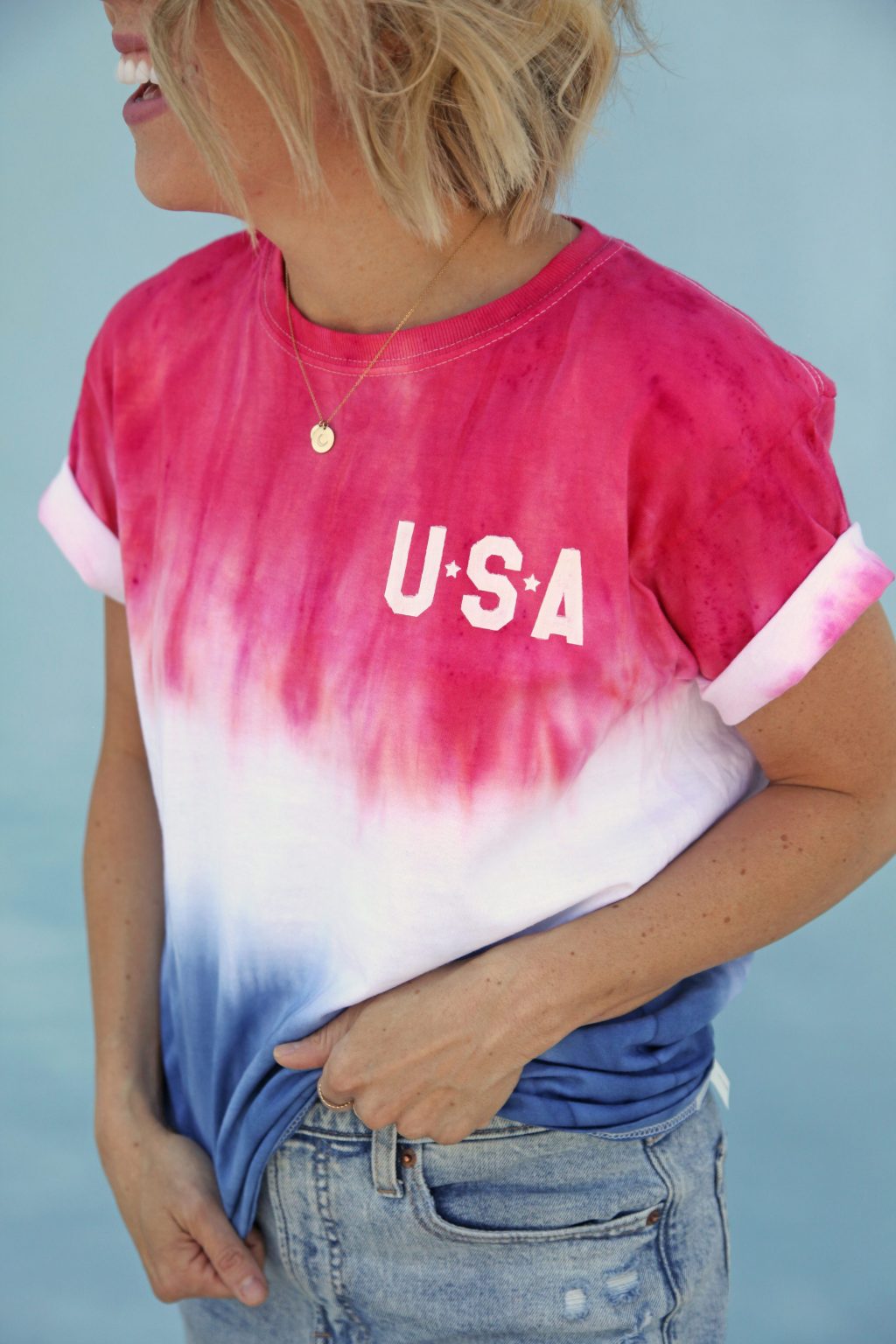 A wide variety of ages can enjoy learning to tie dye together! This fun firecracker design t-shirt is reminiscent of the Rocket Pops you loved as a kid, so you get to look festive while staying cool this summer.
Yummy Watermelon Popsicles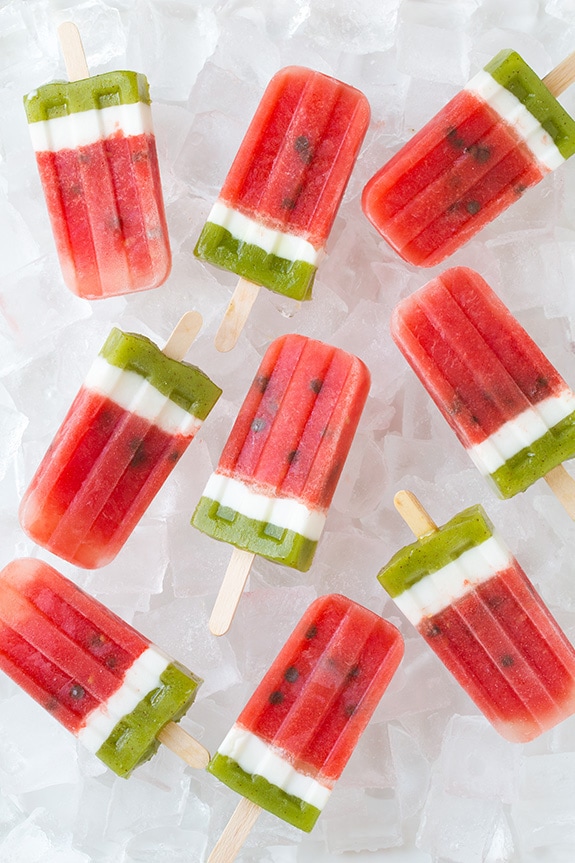 Creating colourful treats in the kitchen to help stay cool is always a favourite summer childhood memory. Kids can help whip up a batch of these watermelon popsicles to share with friends.
Sparkler Safety Guard for Kids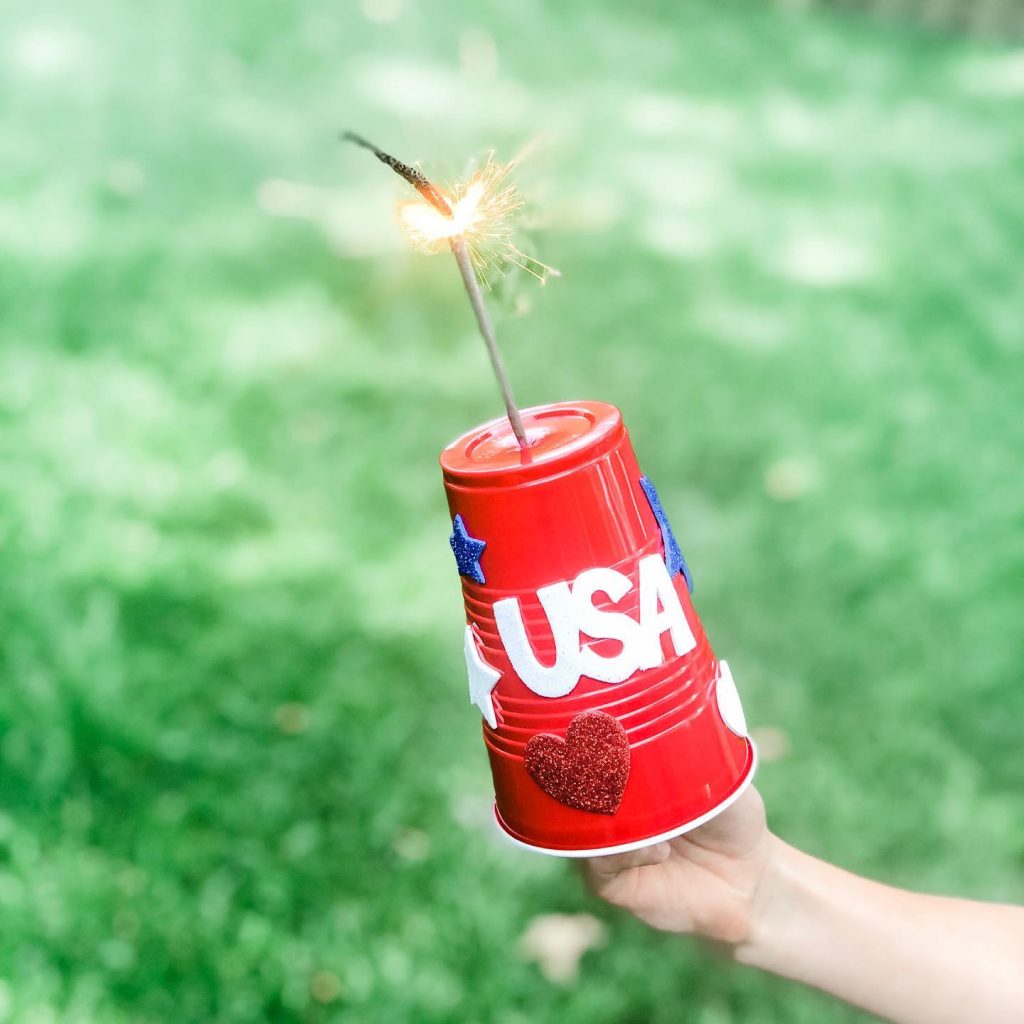 This fun project encourages safety with sparklers. Have kids each decorate a plastic cup, then cut a hole in the bottom and feed a sparkler through before lighting. A festive way to protect little fingers from burns.
Let's Go Fly A Kite!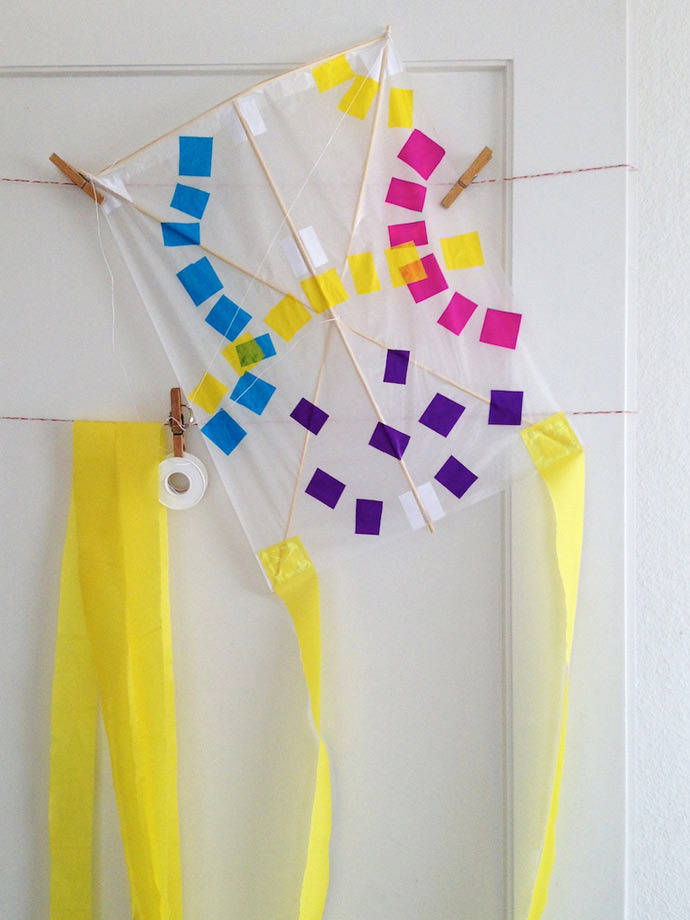 Is there anything more quintessentially summer than flying a kite? This tutorial shows how kids can make their own customized kite for a Mary Poppins-esque kite-flying day.
PIN THIS: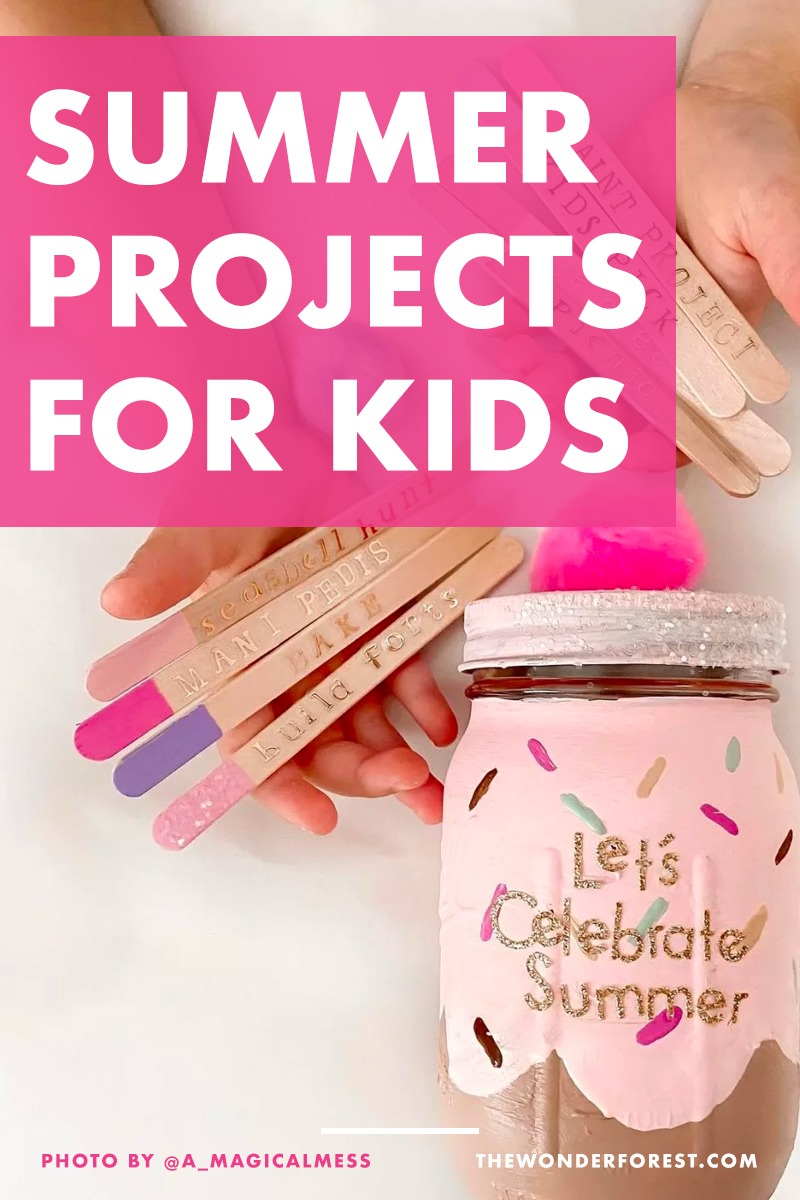 Last Updated on