We're sure that your holiday nails are well and truly chipped by now and the next theme you want to start thinking about is decorating those digits for Valentine's Day!
The best part of a new season is the excuse to switch up your nail art, right? These Valentine's Day nail art ideas are sure to add a little sweetness to your day.
Heart Confetti Nail Art Idea
Let's start with a simple and cute design! These pink hearts are absolutely gorgeous, they aren't too over the top but they're still just 'Valentine's enough' for the season of love!
Trendy Heart Pop Art Nails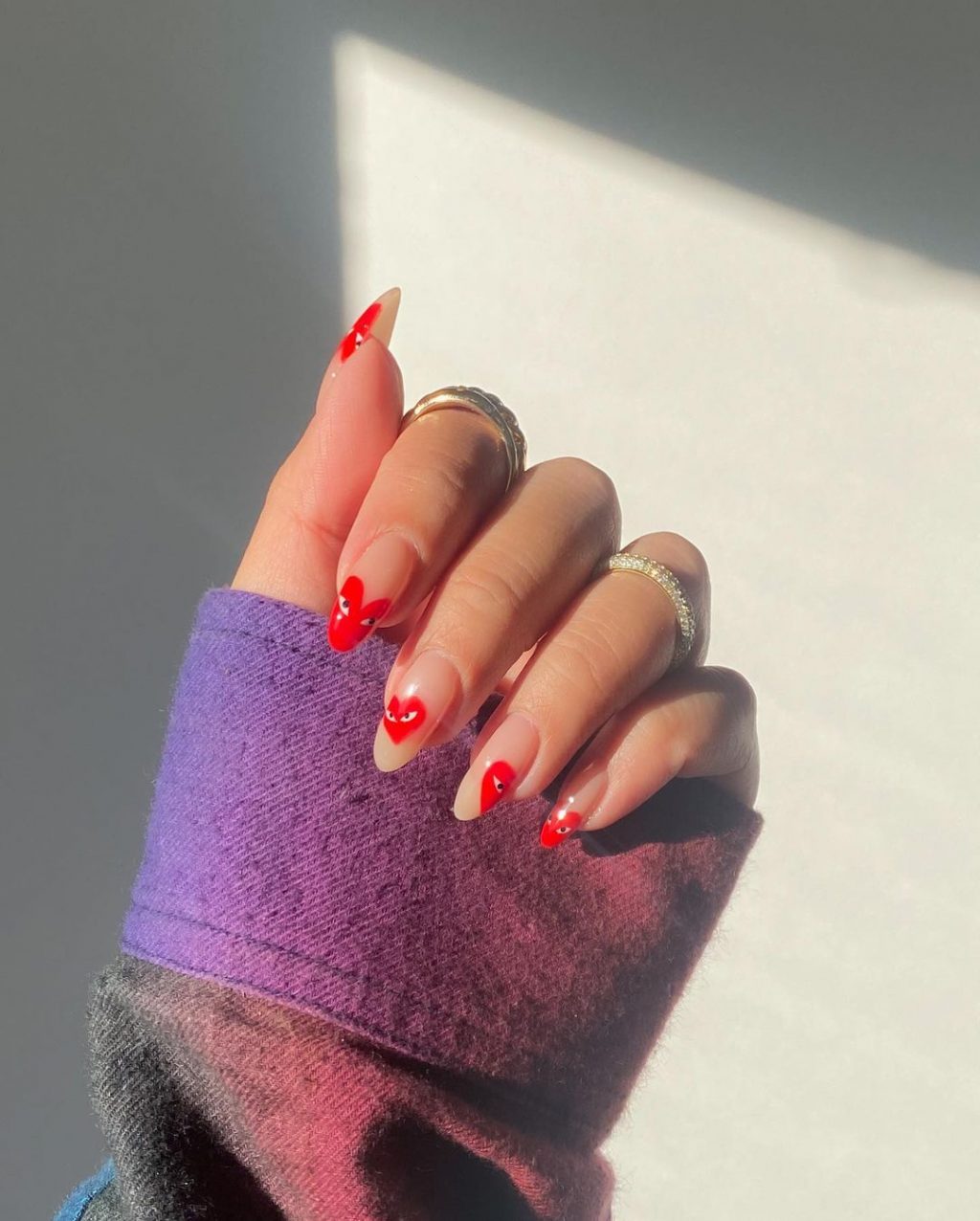 Let's continue with the theme of a nude base with pop art style hearts! Inspired by the Comme Des Garçons Play brand, these nails are a little less traditional Valentine's Day but they are stylish and fun.
Black and White Valentine's Day Nail Idea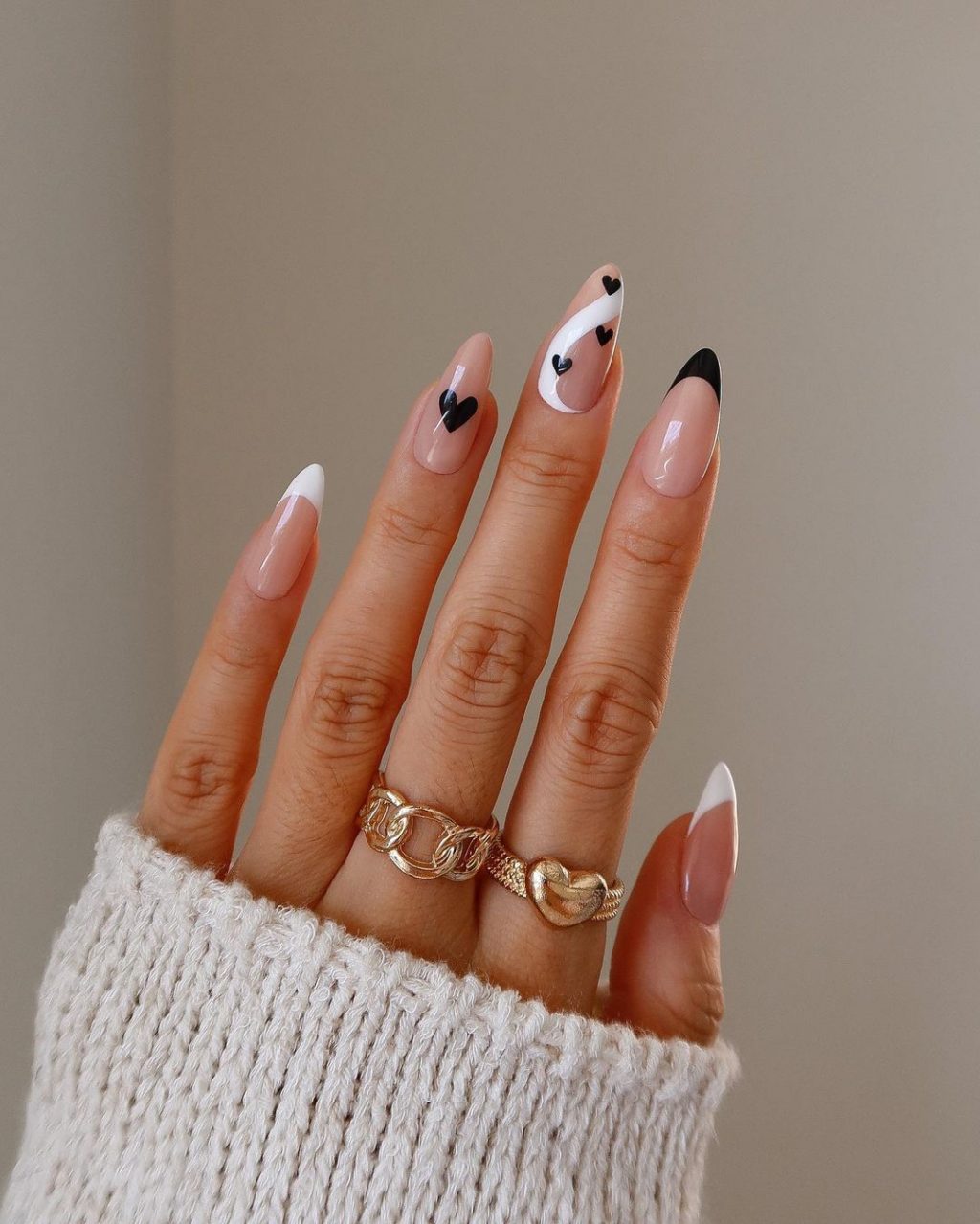 Are you wanting to go with Valentine's theme but not into pink and red? These are the nails for you. The traditional white French tips with the introduction of the black is so pretty while staying on the edgier side!
Lip and Heart Nail Art
Nailed it Beauty are Valentine's Day-themed nail queens! This adorable lip and heart style set are bound to be a popular one this Valentine's Day! We are absolutely loving the pink and red combination and luckily for you, it's super trendy at the moment too.
Lavender Valentine's Day Nails
These swirly lavender nails offer the perfect mix of traditional and experimental for you to try out this February. The heart motifs bring us back to the Valentine's Day theme – as purple is a 'cousin' to pink, these nails are perfectly suitable for the day of love.
Cute Heart Stamped Natural Nails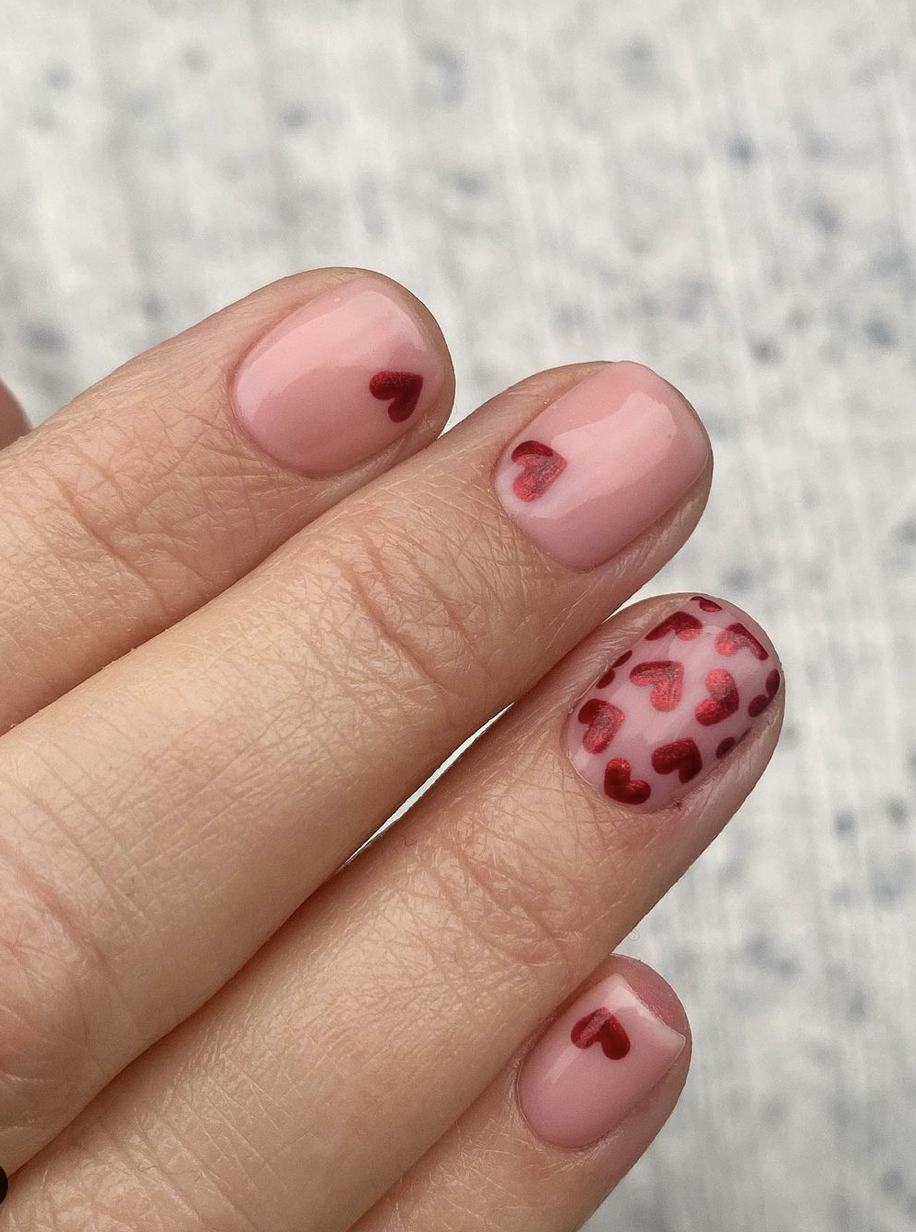 Shorter nails or don't want to get gel extensions? No problem! This adorable design is perfect for any length nails. We love the metallic burgundy colour that is a little more subdued but still super cute.
Minimalistic Heart Nails for Valentine's Day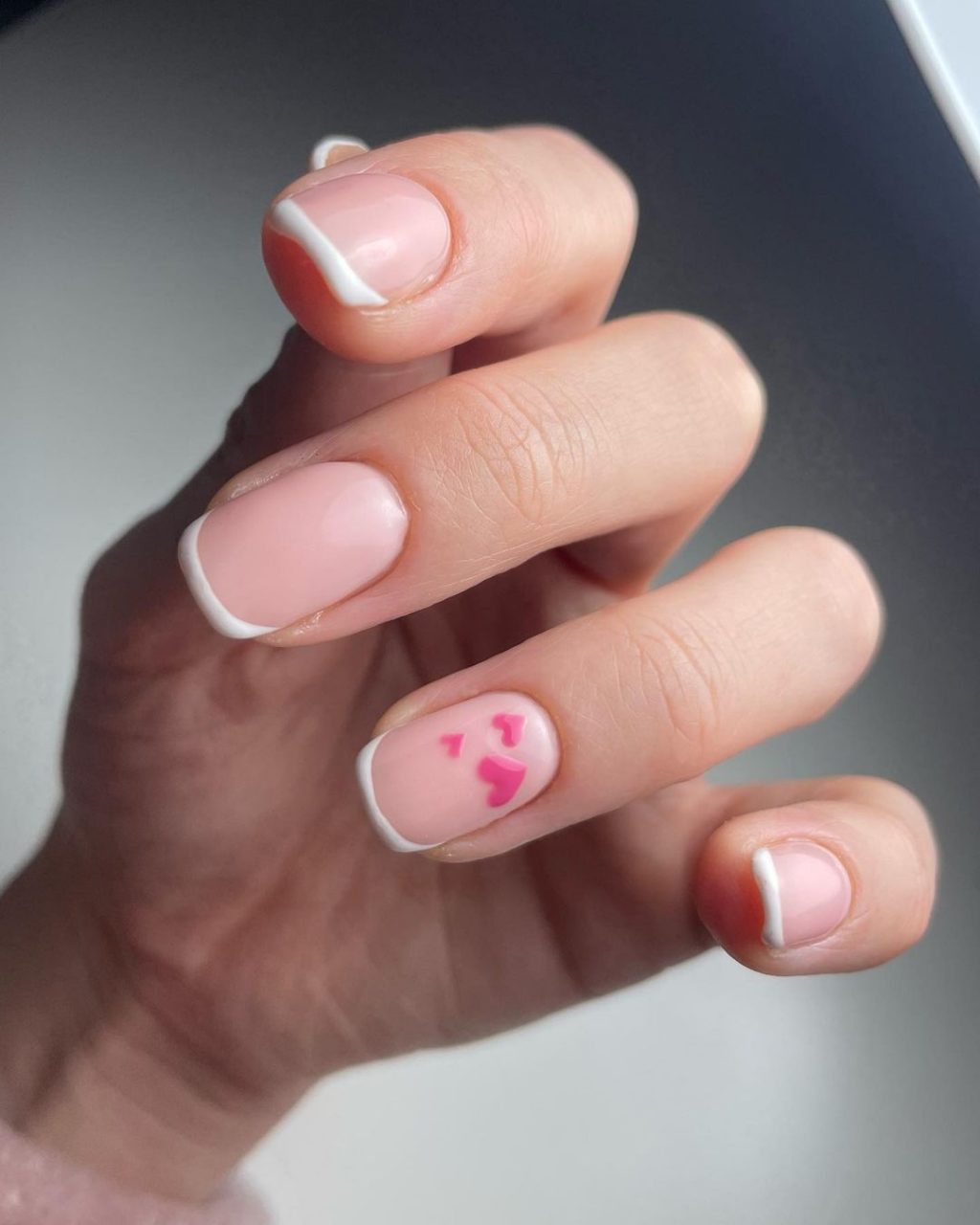 This cute and minimalistic design is perfect for those who want to keep a natural design but also want to add a little bit of love!
Block Colour Valentine's Day Nail Art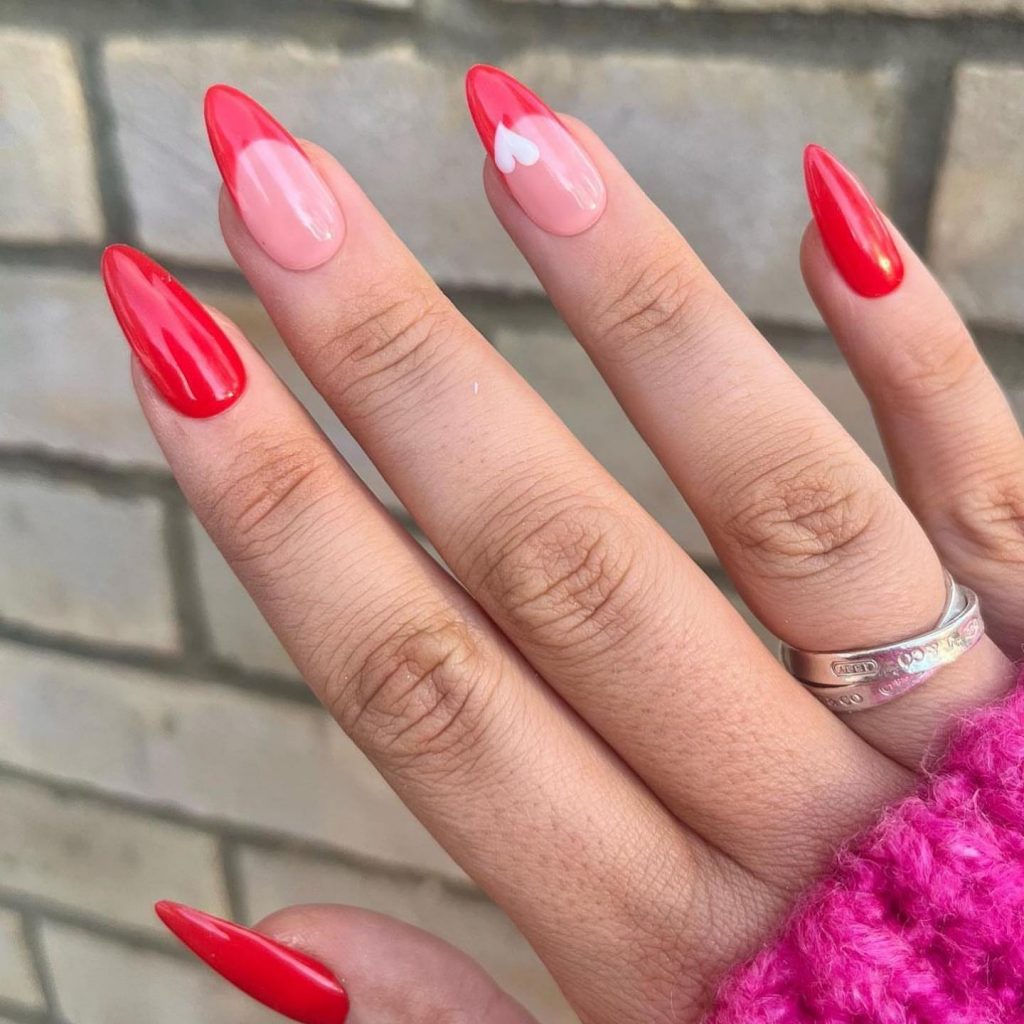 We're absolutely loving the two French tips with a block colour this season, and these are the perfect simple but cute Valentine's Day look!
That shade of red is to die for, and the little white heart adds just enough love to this design.
Pink and Red French Tip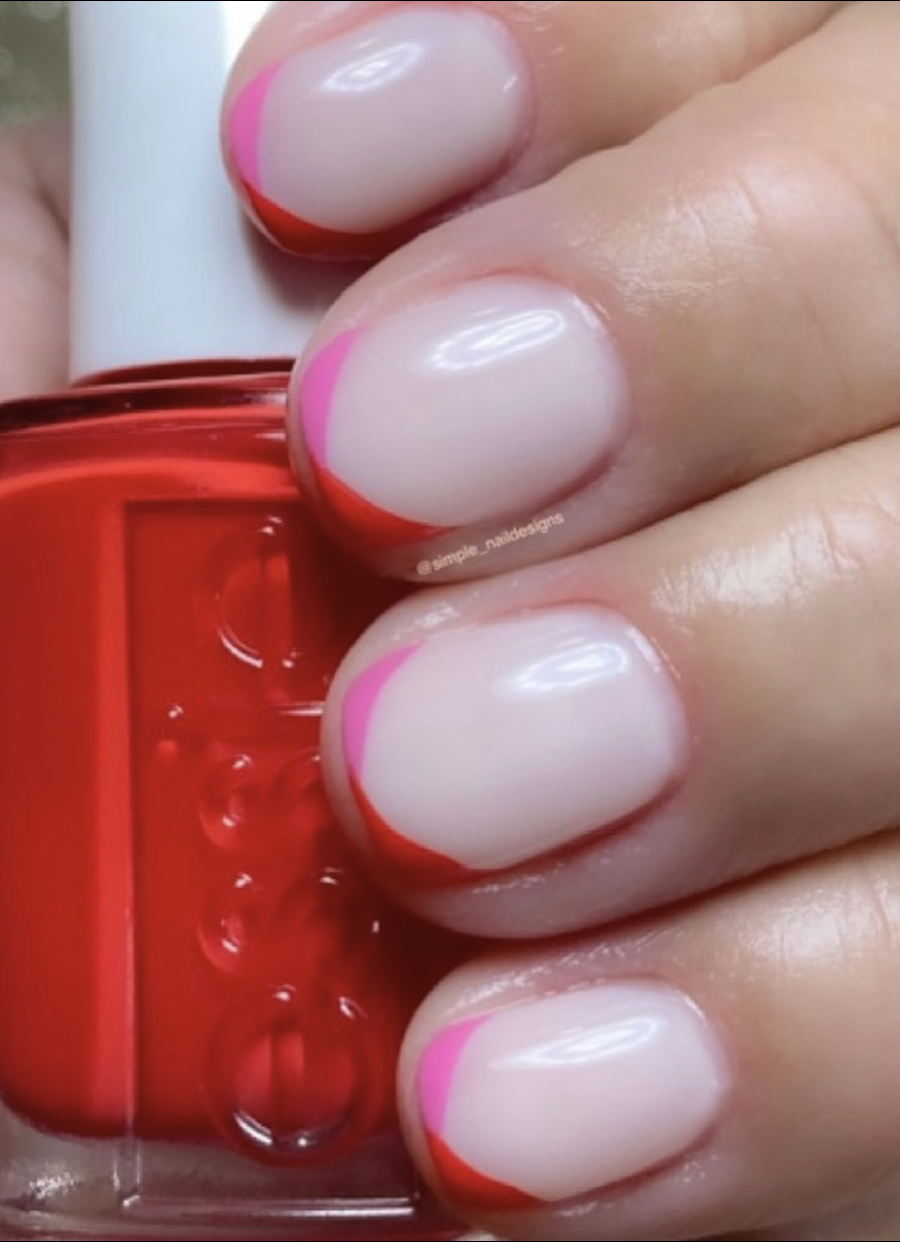 Are you wanting a Valentine's Day look that doesn't involve hearts? It's hard to find, we know! But this flirty, crossover take on the classic French Tip is perfect for the season of love.
Pink Sparkle Valentine's Day Nails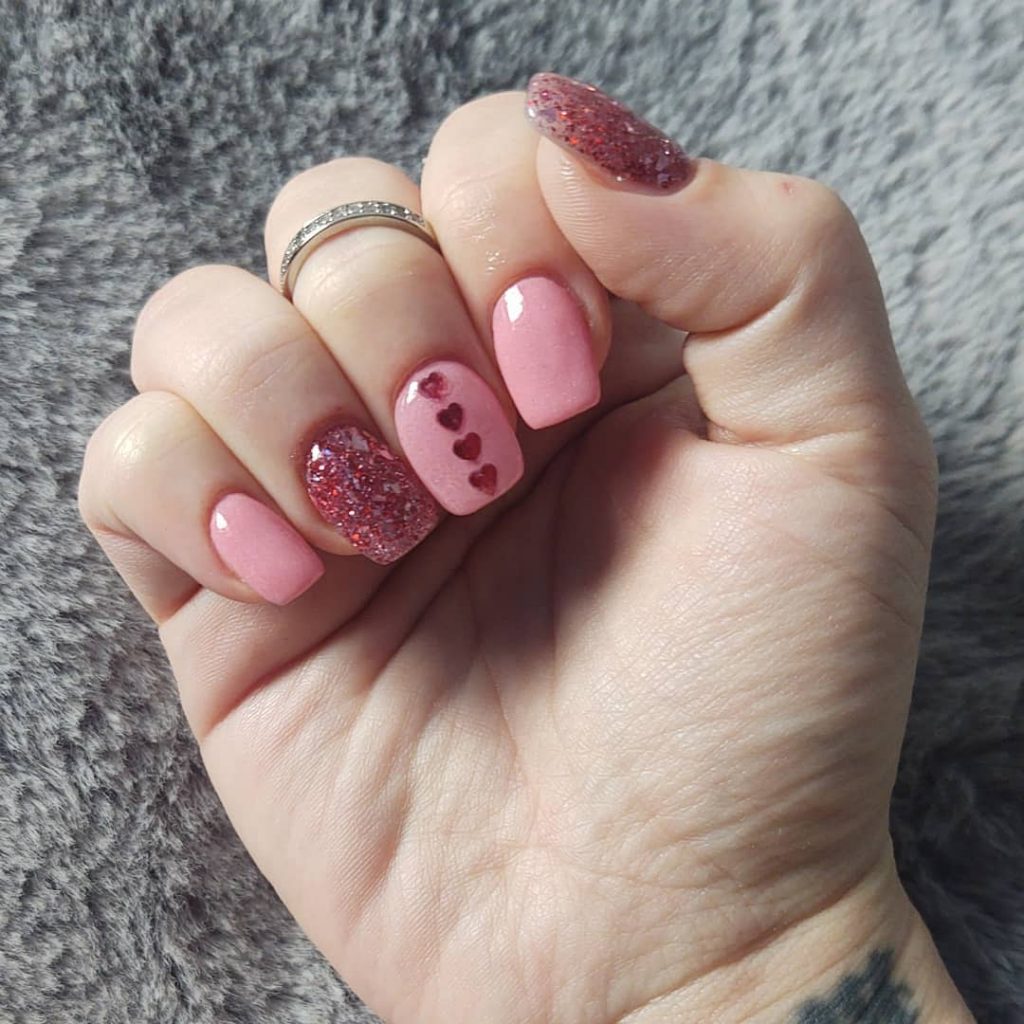 If you're wanting a pink and sparkly set this Valentine's, then this is the nail inspiration you've been searching for! The line of pink heart gems is the cherry on top.
Red and White Heart Print Nails
This set is giving us 'Cruella de Vil x Valentine's Day' collab vibes and we love it!
Cruella De Vil, the villain we all grew up hating, was brought to life again in the 2022 Cruella movie which made her loved by us all. It showed her origin story and made us adore the little orphan girl who had to struggle to survive.
So, why not base your Valentine's Day nails on the fashionable, badass lady we all love?
Heart in the Clouds Nail Art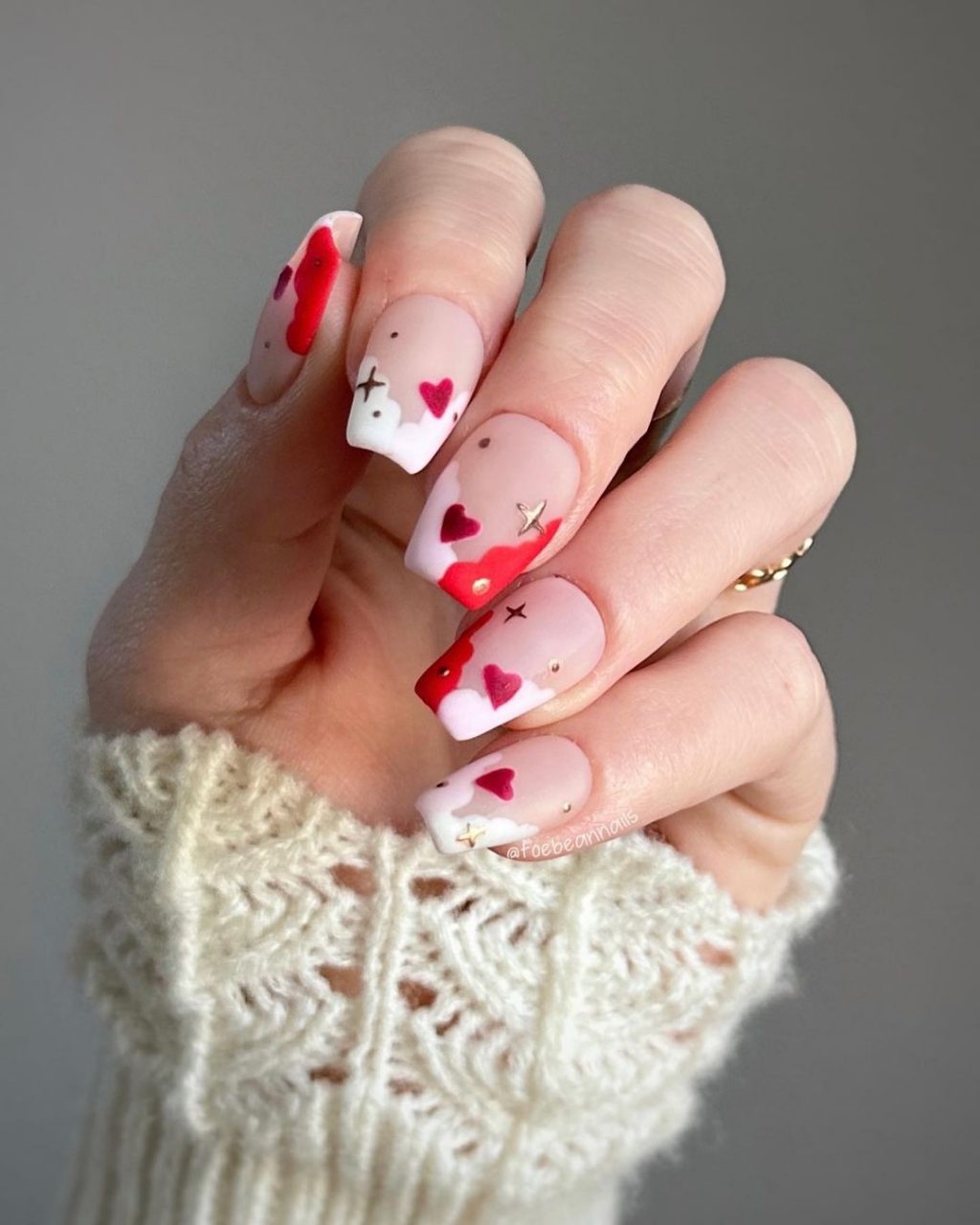 This nail art is just pure heaven! The cloud, heart and sparkle combination is so cute, with a hint of all the Cupid vibes your heart could desire.
XO Nail Art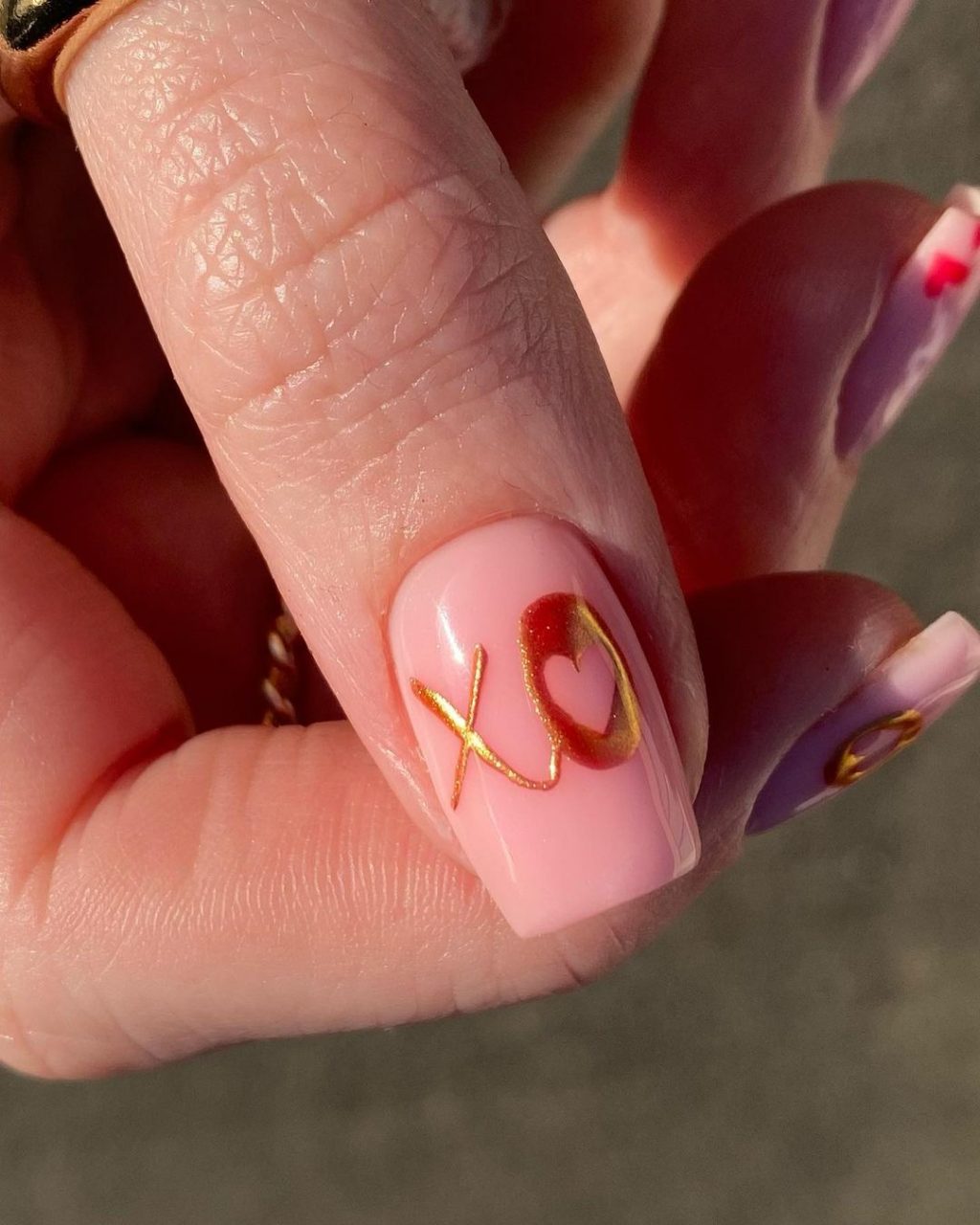 Xoxo, Gossip Girl. These simple but fun nails will be a go-to this Valentine's Day. Not to mention the amazing metallic gold nail varnish, WOW!
Lip Print Nail Design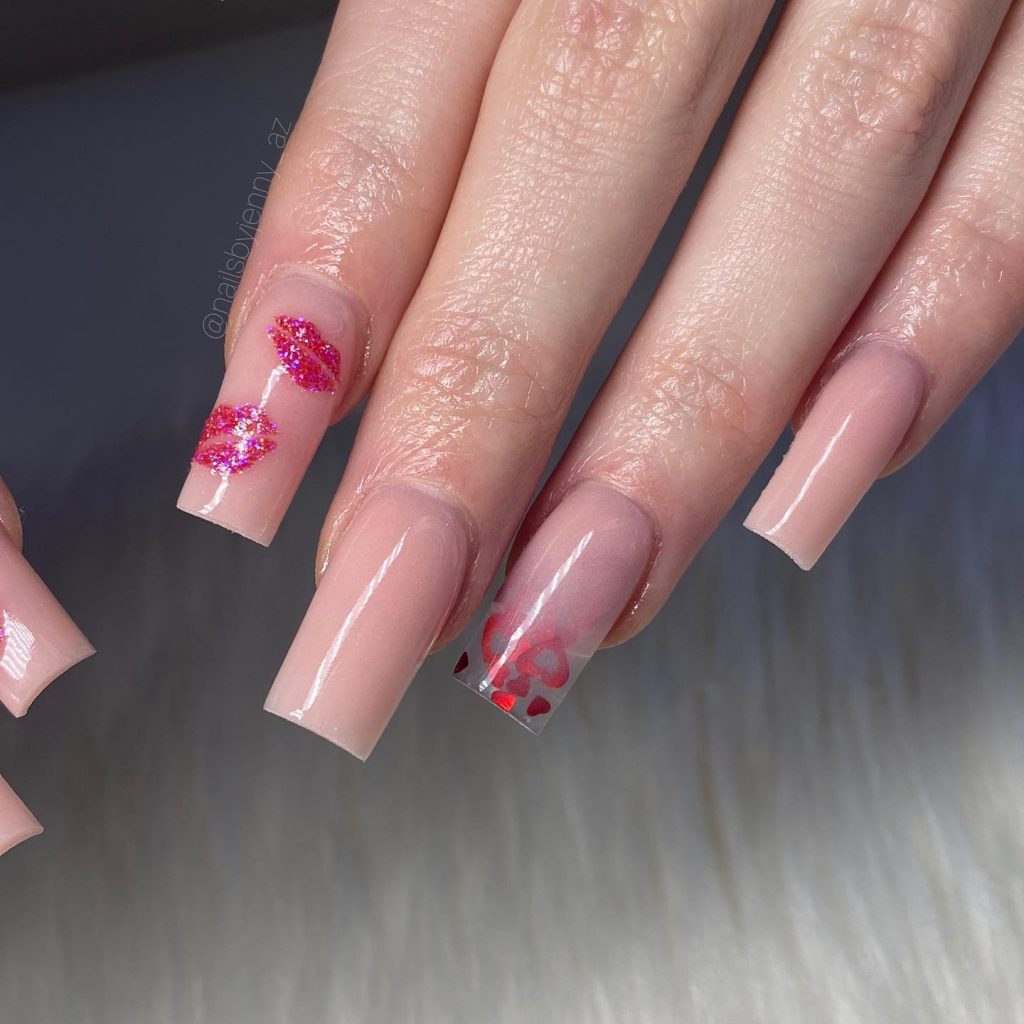 A sassy, red, lip design is waiting for you this February! These glitter lips are paired with a nude nail and a second feature heart print nail. How pretty!
LOVE Nail Art for Valentine's Day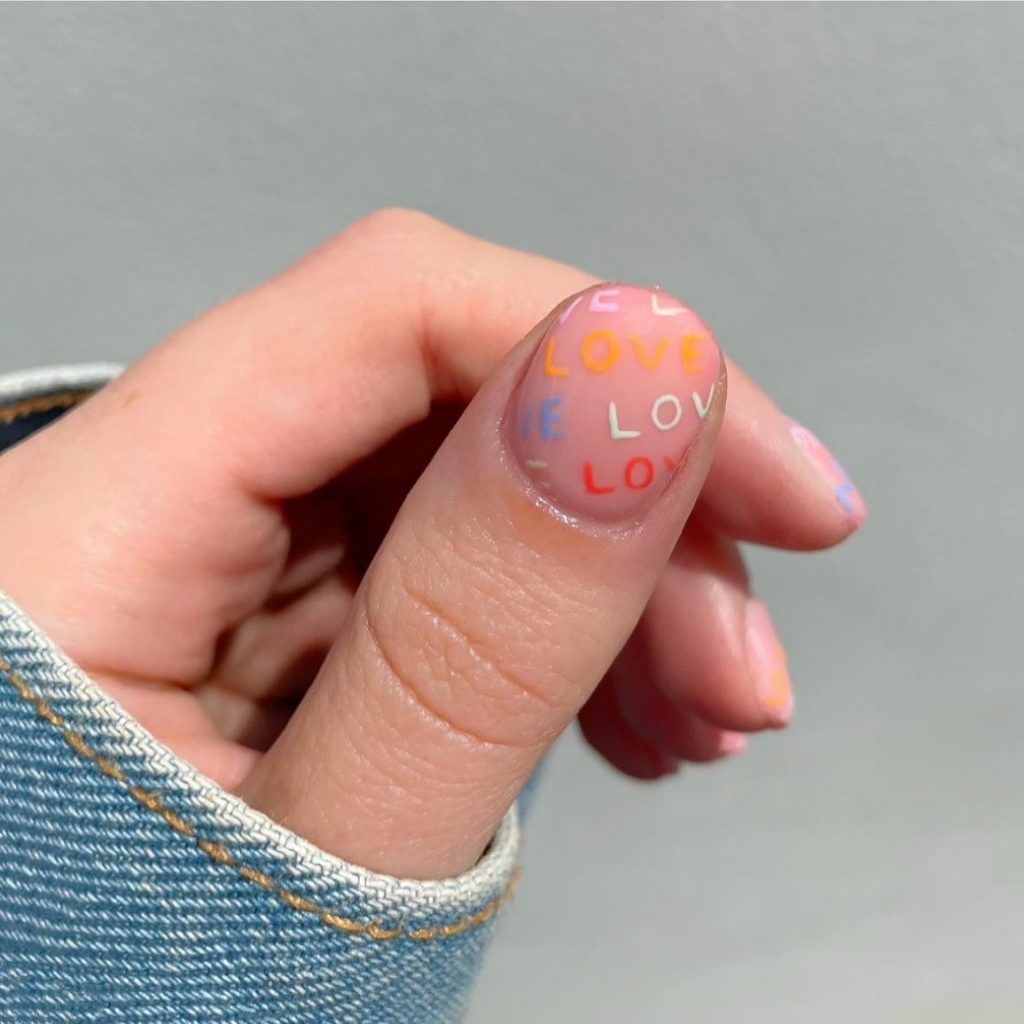 We love, love, love these Valentine's Day nails! Sometimes, we like to keep things literal, and this design quite literally has 'love' written all over it.
Sparkle Swirl Heart Nail Art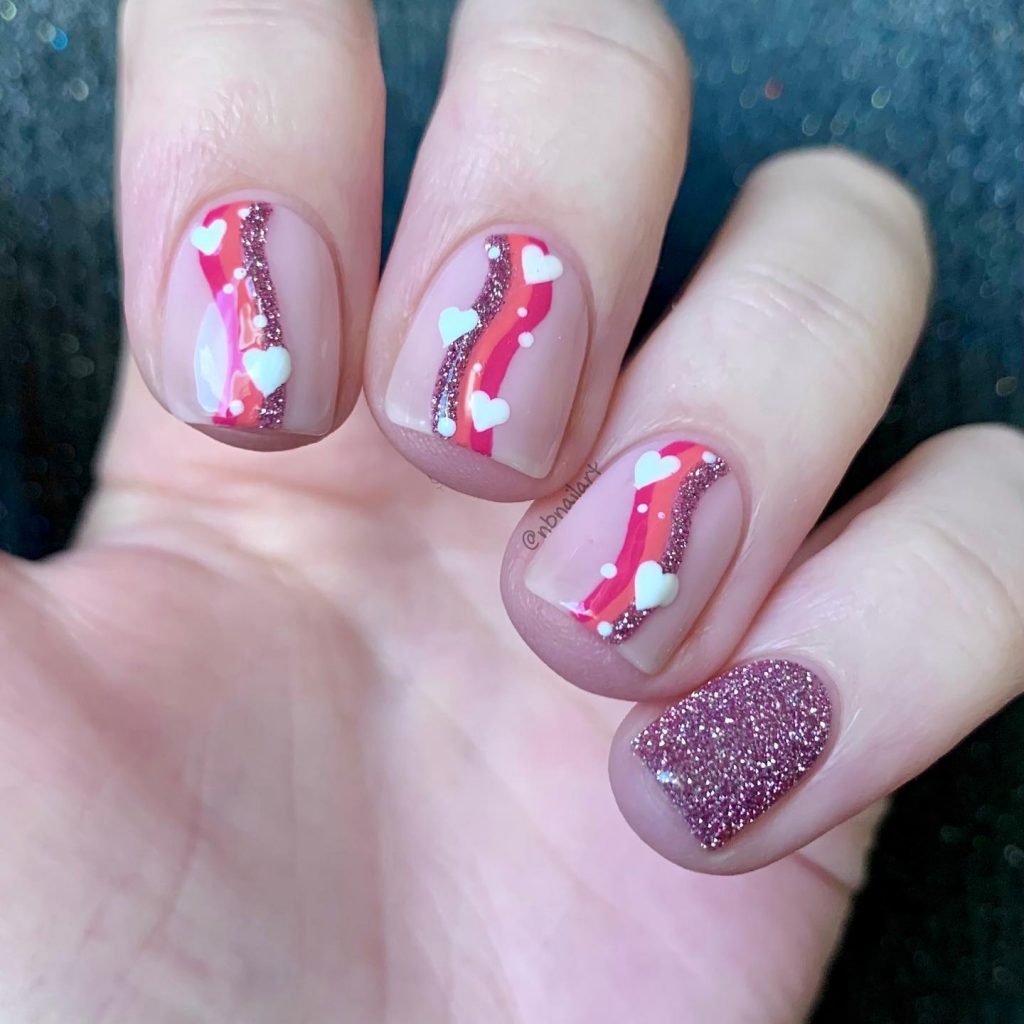 Think outside the box this year, combining several girly elements for a super flirty Valentine's Day nail that is playful and fun.
Conversation Heart Nail Art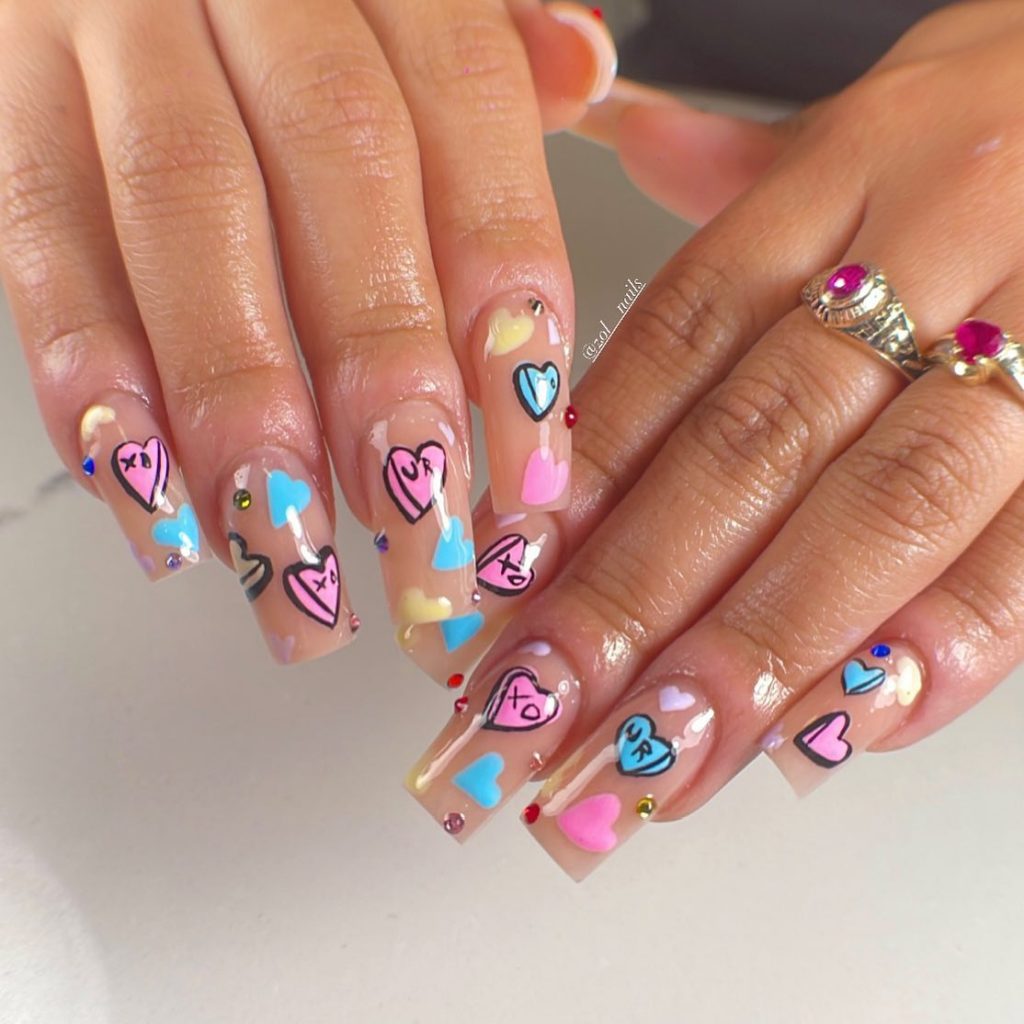 These 'xo' themed, pastel heart nails are so creative! Drawing inspiration from conversation heart candy, they're modern, cute and best of all a bit of fun!
Cherub Nails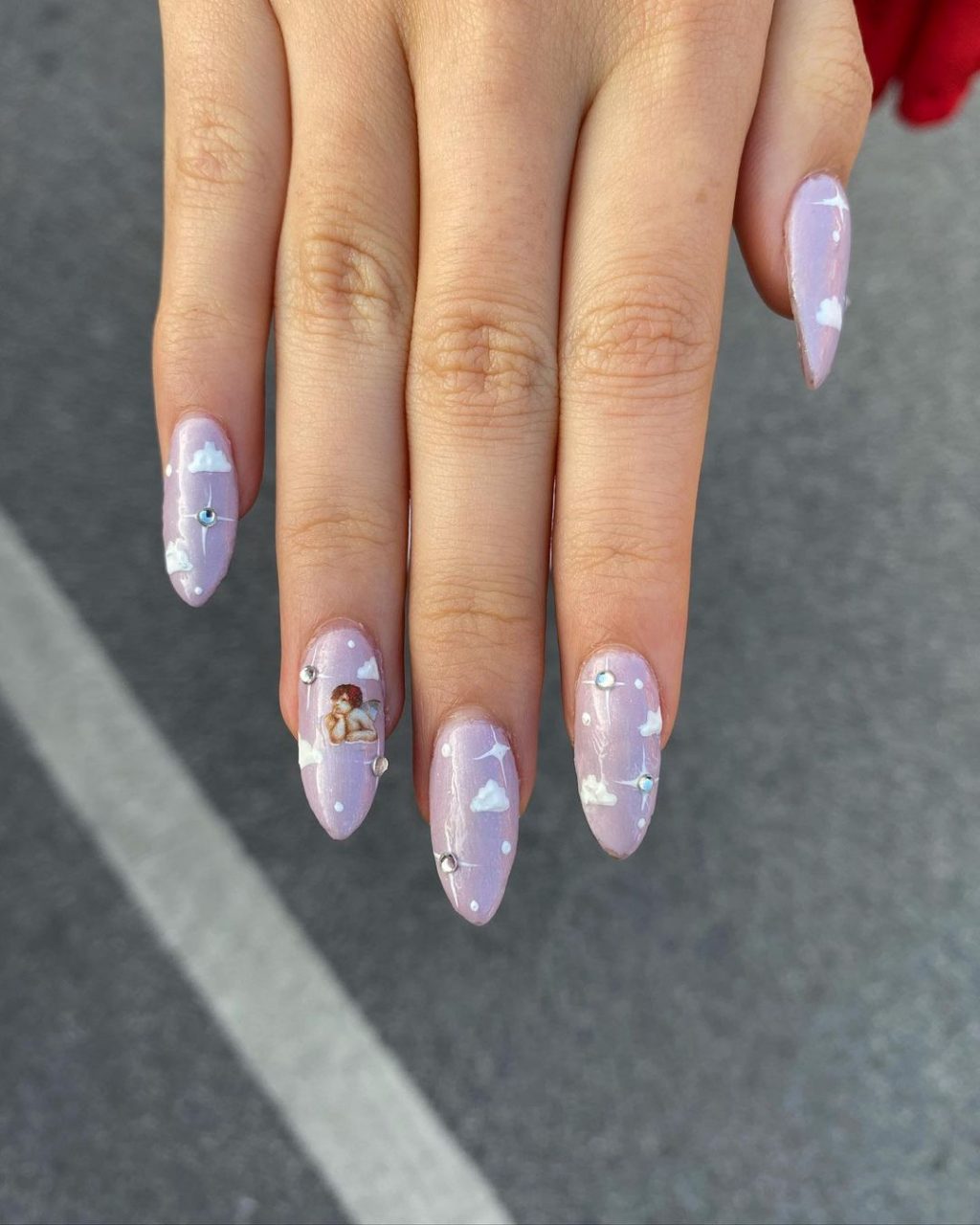 Outside of hearts, no symbol of Valentine's Day is more powerful than Cupid. Try out these dreamy cherub lilac nails that will complete your Valentine's Day look!
There are so many cute and clever nail-art ideas out there, some just about easy enough to DIY, and some you'll probably need to screenshot and take to your favourite nail technician!
Enjoy experimenting with your nail art this Valentine's and, not to forget, have a Happy Valentine's Day!
PIN THIS: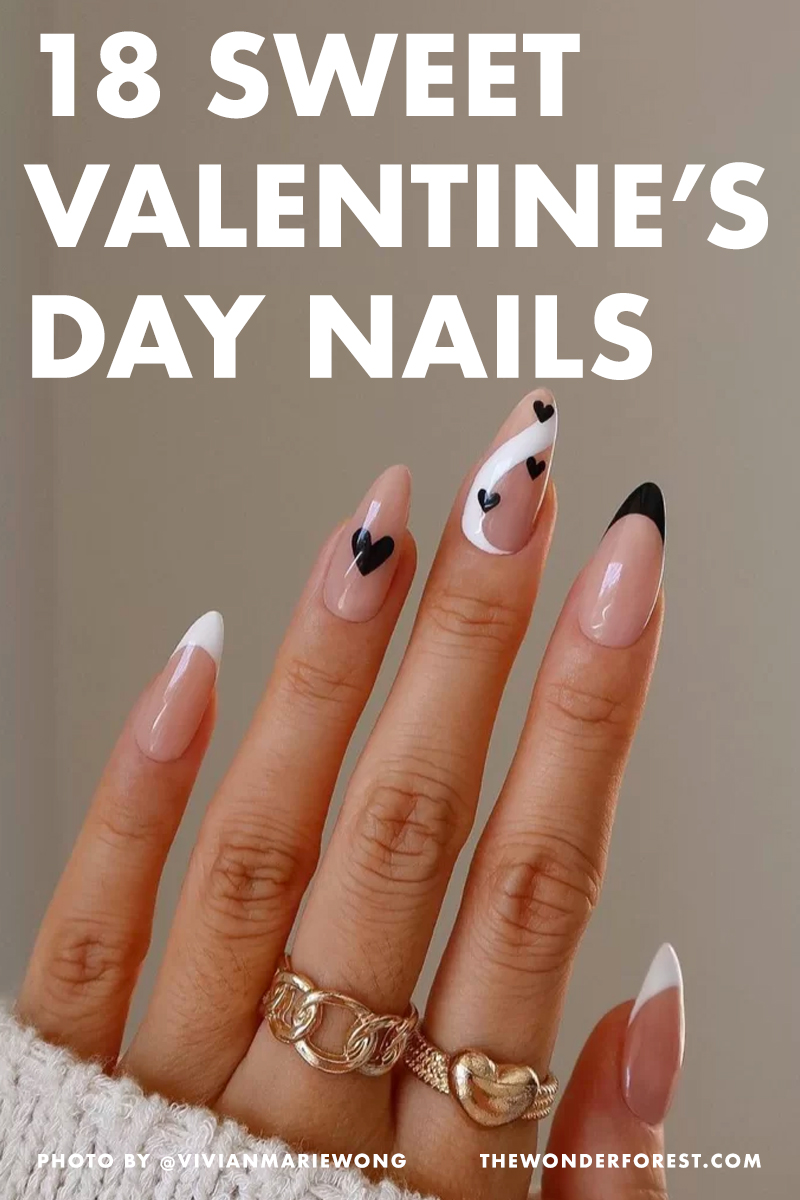 Last Updated on