We're already onto day five of this little love-filled series! Yesterday if you popped by the just.lovely.things blog, you would have seen Heather's cute glitter "love" banner tutorial!  You can get caught up on all of the projects here if you missed some!
Today I wanted to offer something that requires virtually no effort on your part. It's a free Valentine printable!  I cooked this up just for you, so enjoy!
The size of the card after folding is 5.7″x4.25″. All you have to do is click the download link below to grab it!  Print it out on a nice cardstock, cut on the guide line, fold, and you're done!
Feel free to pin as well!
Pin It
» Need blog topic ideas? Check out 365 Blog Topic Ideas on Amazon!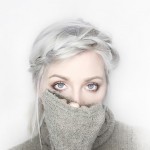 I am an online entrepreneur/artist helping other creatives kick butt in the real world. When I'm not running the Wonder Forest blog ship, you can find me teaching in my Watercolour Workshop, creating artwork for phone cases and home decor, whilst managing the daily tasks of Dana Fox Creative. Visit me at the links below if you wanna be friends and check out my Instagram stories for behind the scenes bits!