Are you enjoying the Valentine's day series so far? I recently showed you how to create a lovely fabric flower bouquet and today I have a project that makes an easy Valentine craft for kids.
This little DIY heart favor box can be used to hold candies, little trinkets, and other surprises and can be colour customized or decorated however you like.
It's really easy and all you need is some thicker coloured scrapbooking paper or card stock, scissors, and glue!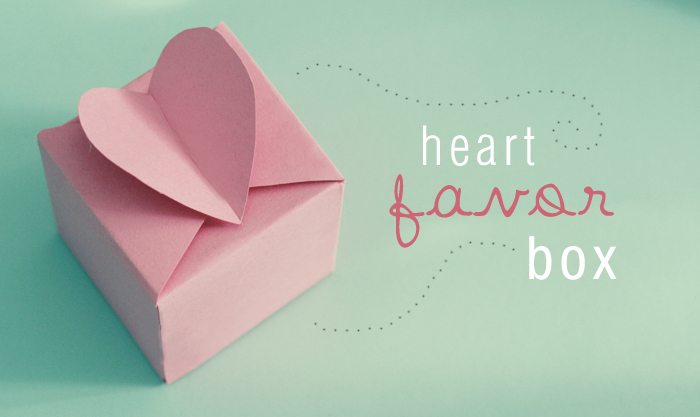 Isn't it cute? Fill it up with some little heart candies and give these as valentines!
Supplies needed: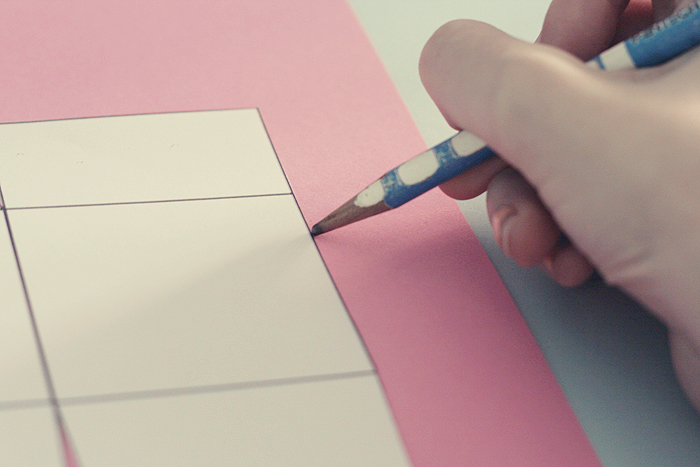 After you've printed out the template, trace along the edges onto a piece of card stock with a pencil. You don't need to include the interior lines, they are just used as a guide to show you where to fold the box.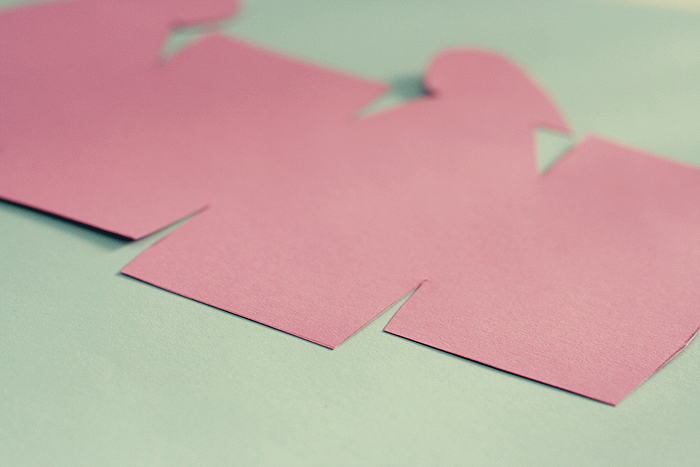 Cut out the box! Don't forget to cut the little slices into the hearts as shown on the template where the dotted lines are.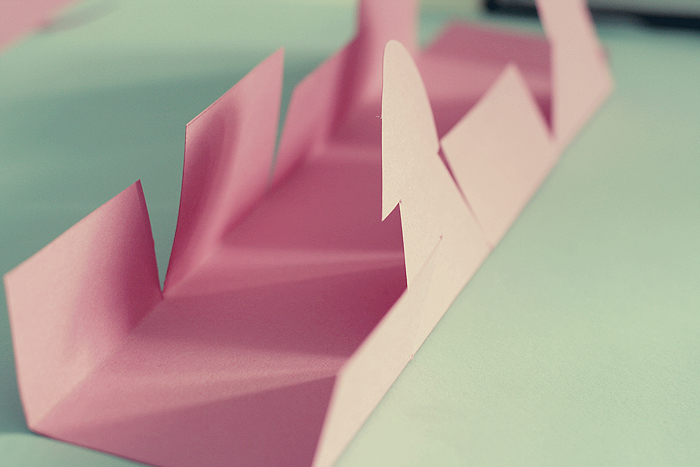 Now fold up both the top and bottom edges according to the lines on the template. Fold in the tab on the side as well.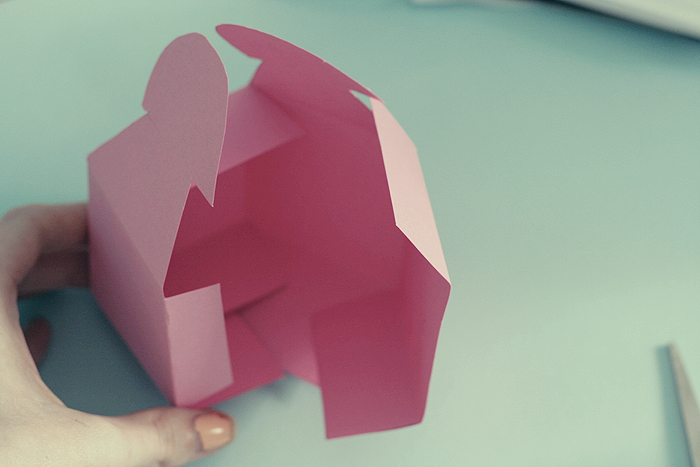 The rest is pretty self explanatory. Fold the box together… like a box. haha.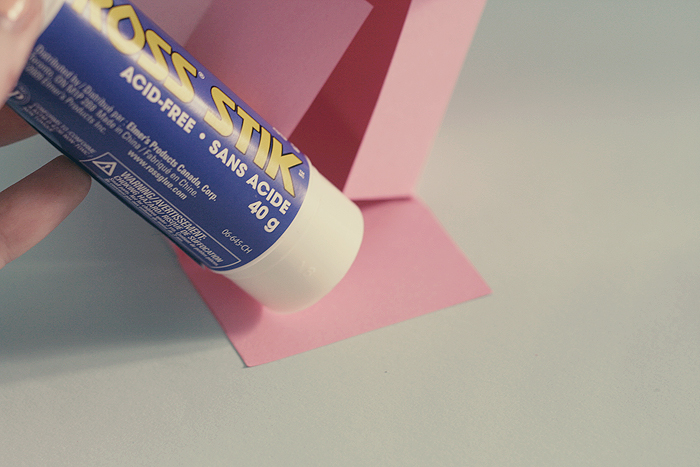 Grab your glue stick and secure the bottom flaps together, as well as the side tab.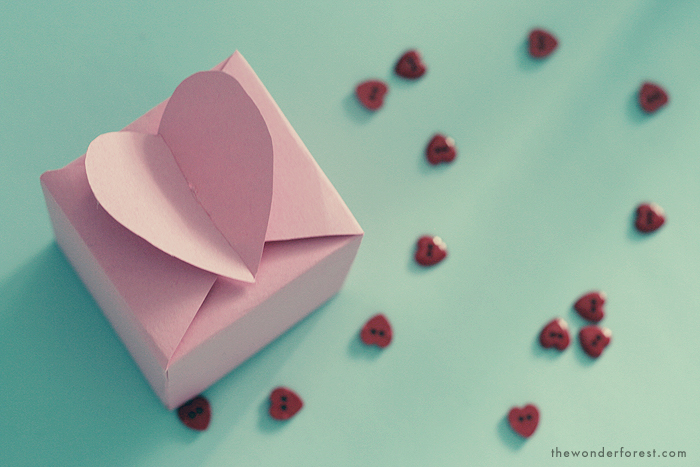 Then all you have to do is slide the two heart pieces together to form the top and voila!!! Simple, cute heart box!!
What would you put in your little Valentine heart box?
PIN IT FOR LATER: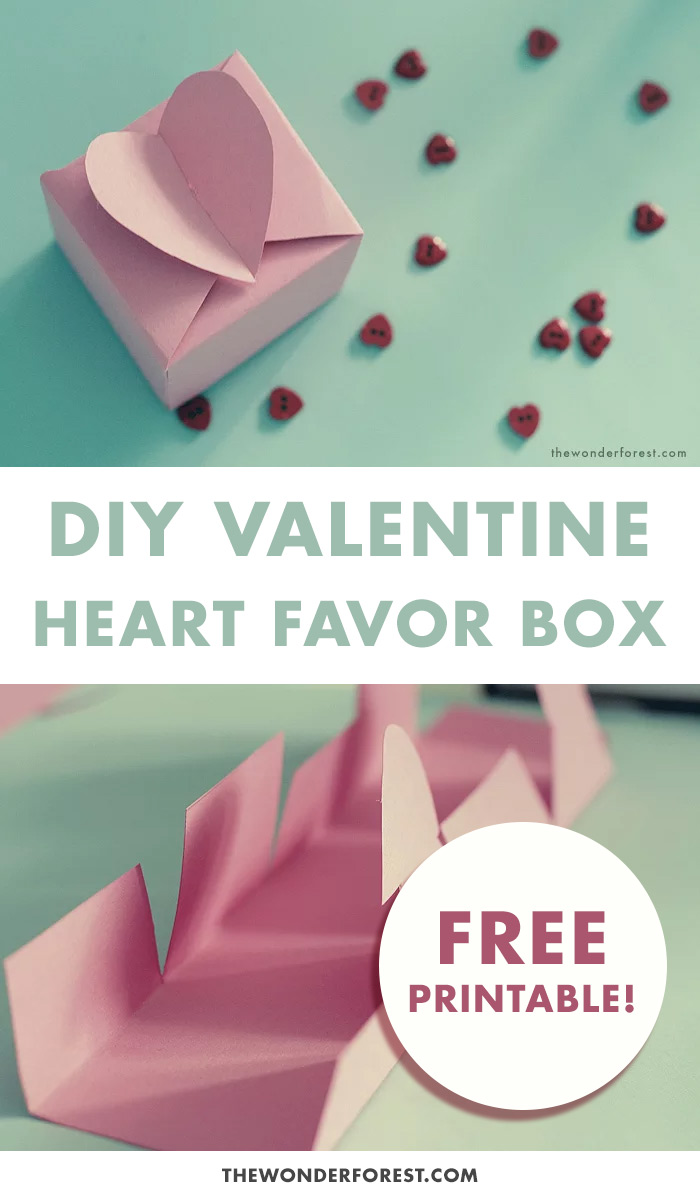 Last Updated on