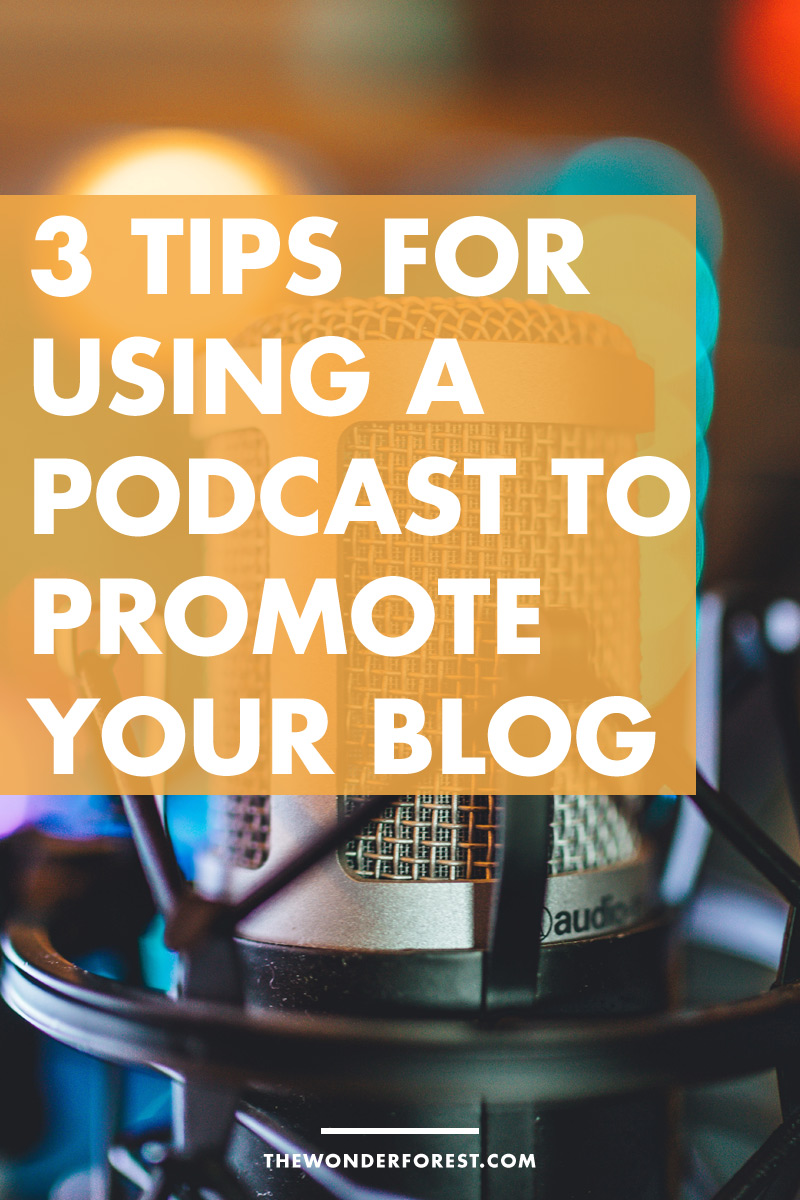 Blogging is a rewarding hobby. It allows you to put your thoughts and feelings out into the world, slowly but surely generating a representation of your life that you can look back on to chart your progress. While it doesn't necessarily matter how many readers you have, there's no doubt that having an audience makes a difference: you get to connect with more people and receive more useful feedback.
That's not all, of course, because we need to factor in the growth of blogging as a business tool. Running a blog can be a fantastic way to help your career (add it to your resume!), and if you earn enough followers, you can even monetize your blog to make it your main income stream. Regardless, to get the most out of your blog, you need to grow it — and for that, you need to know how to promote it.
There are numerous viable tactics for promoting your blog, but one that you might not have considered is using a podcast. Here are some tips on using this method to grow your readership.
Script And Record Your Best Posts
If you already have a packed schedule, you might be concerned about finding the time to create interesting podcast content — but you don't need to if you already have a strong blog, because you can simply adapt some of your existing content. Let's say that there's one blog post that you're particularly proud of, and you want to bring more readers in. By adapting it into a podcast script and recording it, you can expand its reach to a new audience that prefers audio content.
You might worry about content cannibalization (the podcast taking traffic from the blog post), but you can avoid this for the most part if you make some modest alterations in the conversion process. If you build your blog posts around visuals, you can work around them when making your podcast scripts, then recommend checking out the written versions to learn more.
There's also the option of creating podcasts closely related to your blog posts, without getting broad or detailed enough to make them overlap. For instance, if you had a blog post about tactics for writing a speech, you could make a podcast about getting better at public speaking — with the podcast leading neatly into the blog post.
Show Your Personality
As podcasting coach Nicole Holland put it on Marketing Speak, your podcast can "look, feel and be whatever you want" — so don't worry too much about getting it to sound like other podcasts. You need to focus on whatever makes you stand out from everyone else. Do you have an unconventional tone to your voice? An unorthodox editing style? Embrace your idiosyncrasies.
The more personality you show, the better your chance of getting listeners will be — and the more listeners you get, the more people you'll be able to point towards your blog. The great thing about podcasting is that hearing someone's voice can get you to trust them much faster than reading their words ever could. Come across as trustworthy and dependable in your podcasts, and you'll earn the benefit of the doubt for your blog.
Be mindful that you can take this too far, though. There are certain expectations that should be met: for instance, you might not want to record a 3-hour podcast for the sake of being different (the average is around 43 minutes). Make your unique elements stylistic instead of format-related.
Use Guest Appearances To Your Advantage
Podcasting is superb for attracting guest contributors. When you ask someone to make an appearance on your blog, they need to write something out, and not everyone likes doing that — but if you ask someone to appear on your podcast, they know they only need to talk for a while and let you steer the conversation. It's simple, fun, and valuable – and therefore easy to sell.
Steering clear of direct competitors, find the big blog sites in your niche, and reach out to relevant people to invite them to appear on your podcast. They'll likely be flattered and agree — and whenever you release an episode featuring a notable guest, they'll help you to promote it.
You can also approach this from the other side and arrange appearances on other people's podcasts. With your podcast as evidence of your eloquence, you can get numerous chances to talk about what you do and point people towards your blog. Cross-promotion is great for everyone, which is why the host-with-episode-guest format works so incredibly well.
Following this simple process — using your blog posts to inspire or even fuel your podcasts, filling them with unique stylistic elements to make your material stand out, and using the standard practice of podcasting cross-promotion — should get you a nice uptick in traffic for your blog and broaden your personal brand in the process. So what are you waiting for? Give it a try!
Last Updated on