This pumpkin started out as a different project but didn't turn out as expected, so I changed it up a bit. What started as a marbling attempt turned into a custom monogram. Let's just say that nail polish marbling is tougher than it looks.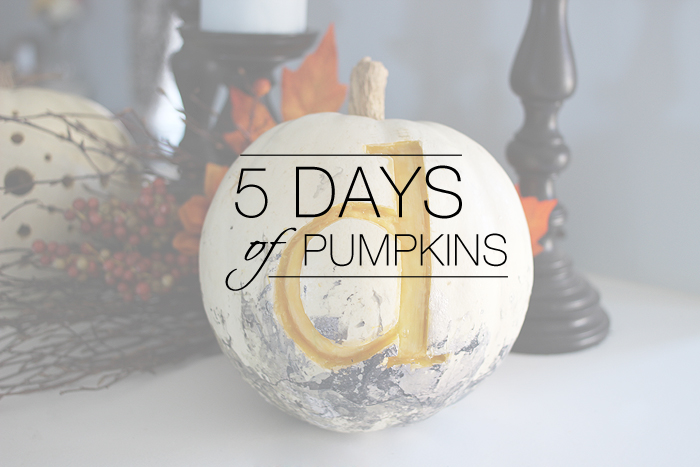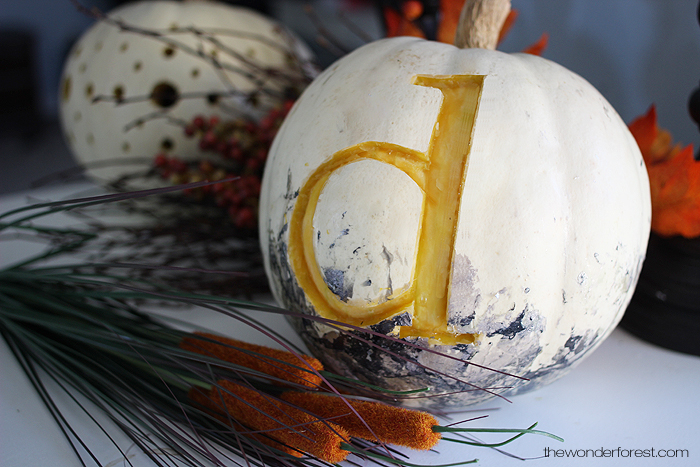 I still managed to turn it into an alright-looking pumpkin though. Here's how to do it:
Print off a letter or design from your computer that will fit your pumpkin. Pin it to the surface.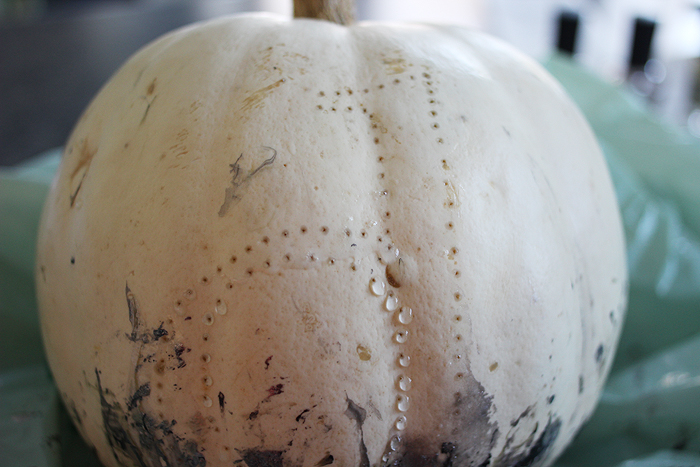 With another pin, poke little holes through the paper into the pumpkin, tracing around your design. Pull the paper off and you'll have something that looks like the above.
I didn't want to carve the entire way through, so I just carved out a few layers of the pumpkin instead. Doing little bits at a time with a small knife is the way to go. Just start by connecting your dots and then popping or scraping out the inside of the letter.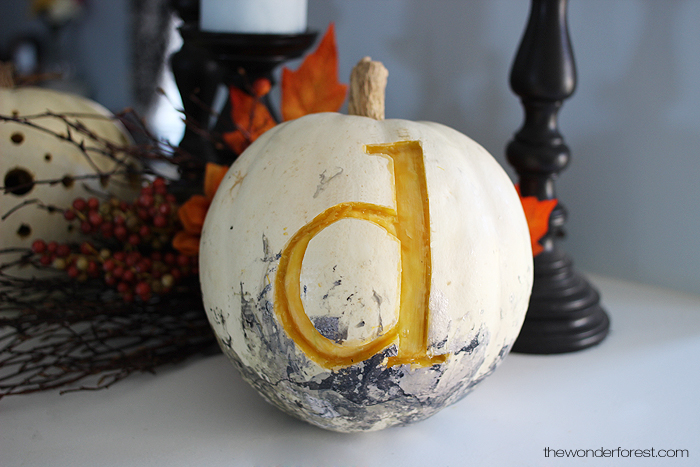 As the pumpkin is exposed to air, the wet looking edges will dry up and the letter may fade slightly. You can use this technique with any pumpkin carving as well, whether you just want to make a bit of an impression like I did or if you want to carve all the way through!
If you missed my last three pumpkins, you can check out my Checkered Gold Painted Pumpkin here, my Starry Night Drilled Pumpkin here, or my Gold "Dipped" Colourblocked Pumpkin here. Remember, tag your pumpkin photos with #5daysofpumpkins on Instagram so I can have a look! I love seeing what you do with your pumpkins too!
Last Updated on