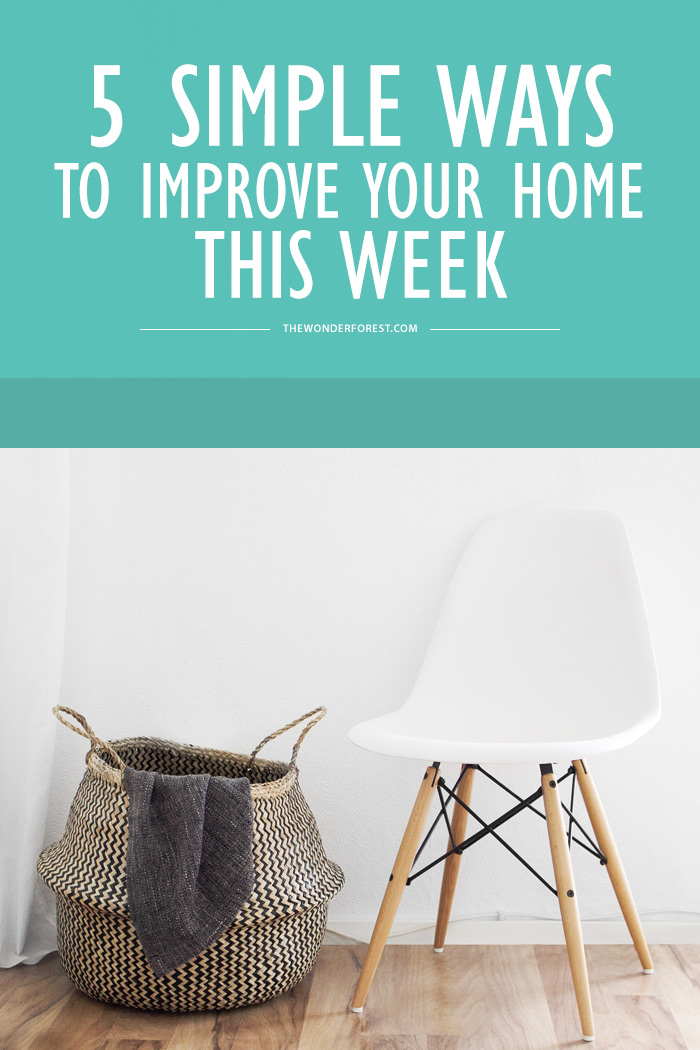 Are you looking for a quick way to freshen up your home? You don't need a major investment of time, energy, or money to make a noticeable difference. Try these quick projects to give your home a new look in no time.
Frame Some Memories
One of the fastest ways to personalize a home is with photos. Look for empty or open space on your walls or flat surfaces. Is your end table looking a bit bare? Do you have an eye-catching focal point on the wall above your couch? Identify prime places for photos, then pull out a measuring tape to see how much space you're working with. You can print standard-size photos in minutes at most drugstores. If you want to go bigger, you can also order custom canvas prints to fill large areas.
Clean Up the Air
Though you can't see your home's indoor air quality (IAQ), you can certainly feel its effects. Poor IAQ will lead to itchy eyes, an irritated nose and throat, and worsened asthma or allergy symptoms. Changing your air filter once a month is a quick DIY way to keep your air clean. However, you can't handle all your HVAC system's needs on your own.
You should schedule an annual tune-up for your air conditioner and furnace. Aim for the off season, and schedule your furnace care in fall before you're really using your heat. Book your AC service in early spring before the summer heat waves hit.
Add a Touch of Green
Adding house plants to your home is another smart way to improve your IAQ. Many of these green beauties will naturally remove pollutants from the air. Prime picks for indoor air cleaning include the bamboo palm, dracaena, philodendron, and English ivy. If you're looking for a different type of functionality from your houseplants, try adding some herbs to a windowsill. Chives, mint, parsley, oregano, basil, and thyme do particularly well indoors.
Address Your Appliances
Your home appliances work hard every day, but they don't always get the care and attention they need. Take a few days to systematically clean and tune up all the appliances in your home. Run a mixture of vinegar and water through your coffee maker to clean out the hard-to-reach inner areas. Run the same solution through your empty dishwasher to freshen up the inside. Empty your refrigerator, then scrub it down with a mixture of odor-fighting baking soda and water. Paying thorough attention to each appliance will minimize germs, improve functionality, and boost energy efficiency in your home.
Update the Cabinets
You can give your kitchen a fresh new look in a single day by updating your cabinets. The quickest and easiest approach is to switch out your cabinet knobs or handles. Switching to a more decorative variety has an instant effect. If you have more time, you can also repaint your cabinetry or install some glass panel doors for added interest.
A week is all you need to update your home and increase its efficiency, aesthetic appeal, or healthy cleanliness. Pick a project, and get started now.
Last Updated on