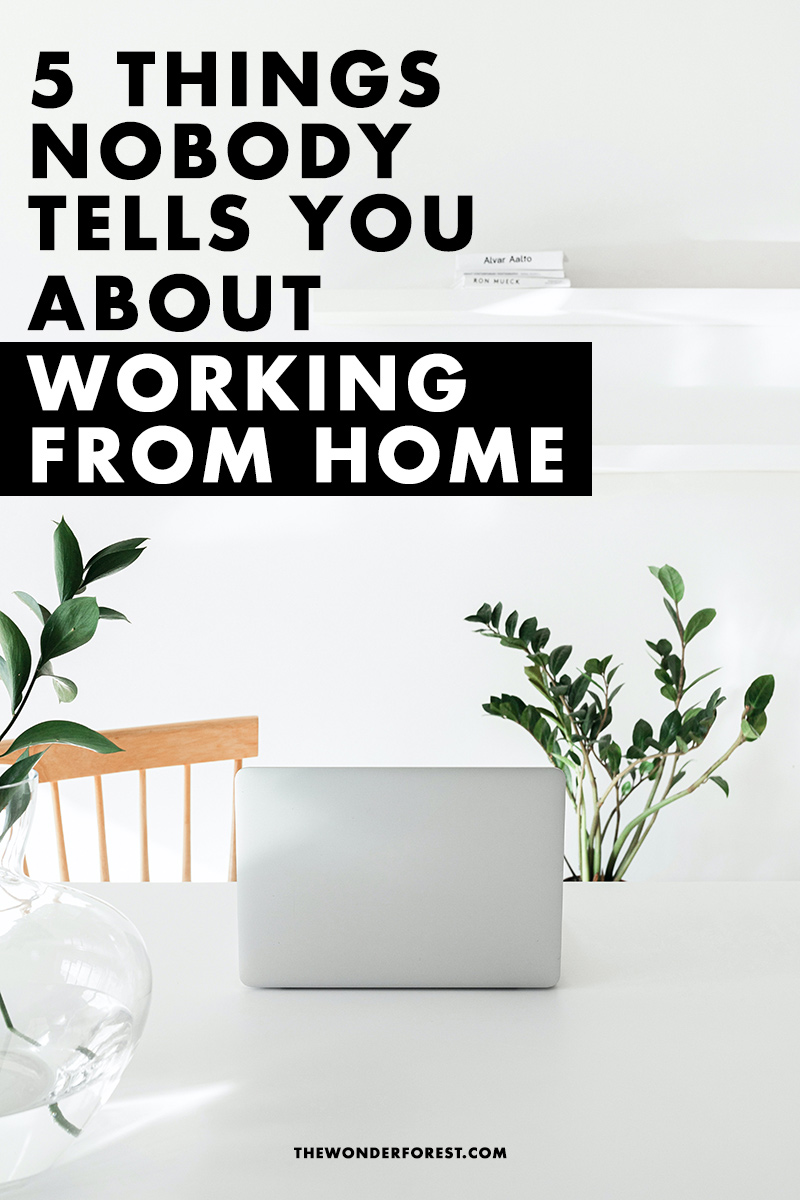 I've been a home-based business girl for well over a decade now. With the rise in entrepreneurial goals and more women making money from home, I thought I'd share some of the things that nobody really talks about regarding working from home.
Like anything, there are pros and cons, but how you see them is up to you!
It gets lonely
Without the interaction and banter of a typical office environment, sitting in your home office by yourself all day can get a little lonely.
Introverts usually don't have an issue with this, but if you enjoy the company of others, try to get out more throughout the day and interact with people. You are allowed to take an afternoon break just like everyone else!
Try reaching out to other women entrepreneurs or people in your field of work. Facebook groups within your niche are great to join to feel like you're a part of a community.
You are your own assistant
Unless, of course, you've hired an assistant, but this is assuming that it's just you running your ship!
All of the responsibilities will fall on your shoulders and it's your job to handle them effectively.
Wearing many hats is something I personally enjoy about being my own boss, but others might find it stressful. If that is the case, dedicate certain days for certain tasks and take care of the ones you like the least before all others.
You don't need to work all the time
When you tell people that you work from home, they usually think that you're stuck in your office all day long. The truth is, you can work whenever you want and don't have to conform to any single schedule.
Finding what works best for you is an essential part of managing your at home business well. Just because you are there, doesn't mean you always have to be available.
If you don't normally answer emails or take calls after 5pm, don't assume that you need to just because you are near your office. Set your normal work hours and tell people what they are to avoid before/after work disruptions.
You can get a lot more done in less time
Although a lot of people think that when you work from home you can choose to not work, usually the opposite is true.
Focusing on a single task can be a lot easier in the comfort of your own home as opposed to a company office. You can manage your time more efficiently and get into your "zone" without typical office distractions.
If you've ever been in the middle of a task and been called into a meeting, you know exactly what I mean!
At TEDxMidwest, Jason Fried explained his theory as to why work doesn't happen at work, and offers suggestions to make it work. It's a great discussion that you should check out!
Your closet will become a place of comfort
Since there's not really any need to dress up in your own home, you might start to notice that your closet leans on the side of comfort vs. trendy.
Let's be honest, us home business girls have worked in our PJs or sweatpants more times than once. This can be great for your wallet, since you won't have to be purchasing nice work clothes all the time, but if you're like me, you might just start to forget how to dress for any type of event ;).
Do you work from home too? What is something that you think others should know?
Last Updated on