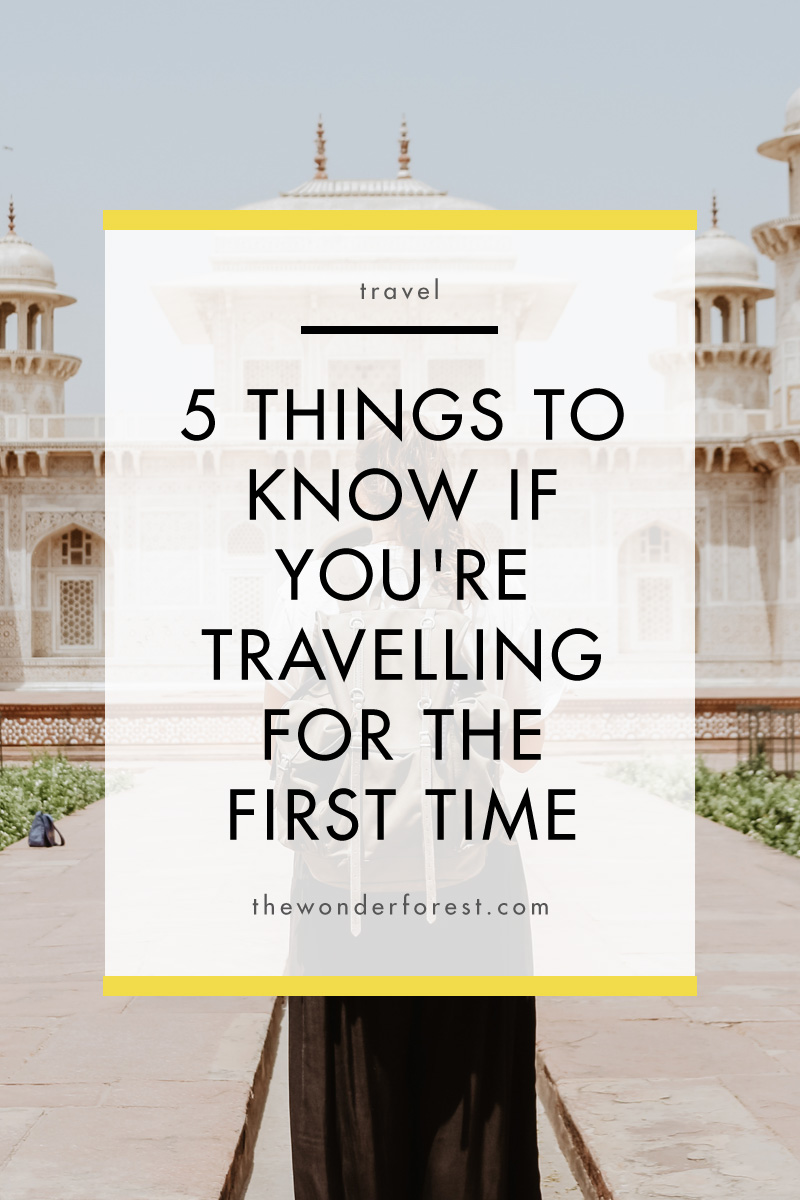 Airports. Connections. Hotels. Ground transportation. For more seasoned travellers, these are the things about travelling that become quite repetitive after while; but they are also the things that may be the most daunting for those just starting to explore the world. If you're someone who's starting to research your first big trip abroad, here are 5 tips to help you along the way!
1. Tips for Getting Through the Airport
As someone who used to easily get lost nearly everywhere (I would often end up in some random closet or boiler room while trying to navigate my University's tunnel system…), airports once caused me a fair bit of anxiety. Am I going the right way? Do I need to pick up my checked bag at my connection and re-check it? How do I read these giant signs? After awhile, you realize it's pretty intuitive and you can usually just follow the direction of where everyone else is walking.
When To Collect Your Bags/Go Through Customs
Say you're departing Mexico but stopping into Toronto before your final destination of Winnipeg: you will need to go through customs and collect/recheck your bags. This occurs when your connection is made in a new country from the originating country (so going from Winnipeg -> Toronto -> Mexico, you would not need to collect your bags in Toronto since it's still in Canada). If this sounds confusing, don't worry – just ask your agent when you are checking your bags if they will go to your final destination or if you will need to collect them during a connection.
Finding Your Gate For Connections
Look for the big digital signs (with cities in alphabetical order) and you will be able to locate your gate by finding your destination. You can also just ask an agent when you get off the plane. Sometimes this will involve a lot of walking – this is where those nifty walkway belts come in handy (stand on the right, pass on the left please). Once you're at your gate, be sure to keep an eye on things (ie; don't fall asleep) as sometimes gates change.
Flight Cancellations
It sucks, but cancellations do happen. If your flight is cancelled due to something uncontrollable like weather, you'll unfortunately be responsible for paying for your own hotel and meals until your next flight. If it's something like mechanical issues with the plane, the airline will set you up with meal vouchers and a hotel. In any case, as soon as your flight is cancelled the best strategy is to get in (normally very long) line at the desk but also be on the phone to see if you can connect to an airline agent through the phone line. In my experience, the phone option will get you rebooked on a flight much quicker. The number 1 thing to do in the situation of a cancellation is to remain calm and polite. Being angry won't work in your favour. 
2. Tips for Planning Accommodations 
Before I even book a flight I always check accommodations, because you just never know how much it will be from city to city. For example, I recently looked into booking a flight to Boston in autumn and was shocked that even budget hotels were well over $400 a night. Other options like Airbnb didn't seem to have much of a presence in the city, so I decided not to go. Be sure to have an idea of where you will stay prior to purchasing your plane ticket, and research all the options: from hostels, to vacation rentals (and Airbnb) to traditional hotels. Many first time travellers prefer the comfort of traditional hotels and I don't blame them, especially with perks like a concierge and being able to store your luggage prior to check in. Speaking of storing luggage, if you are staying at a vacation rental and need somewhere you store your luggage, check out Bagbnb. 
3. Tips for Ground Transportation
First time travellers might find it less anxiety inducing to just take a regular taxi from the airport (these will always be directly outside the doors of the airport). But for those who are looking to do it on the cheap like me, always look into ground transportation options at the airport you're arriving at. Most cities will have public transportation but not all buses going from the airport will welcome large suitcases, so it's important to do your research ahead of time. Some places will also have a spot to catch an Uber outside the airport, but it may involve walking some distance. Even if you prefer to take a cab from the airport, be sure to look into how the subway/bus system works in your city: it's usually not as intimidating as it seems and will save you a ton of money along the way.
4. Tips for Staying Happy and Full
I know, I know, sometimes it's fun to be spontaneous and not plan too much on a vacation, but trust me when I say you should always research a few restaurants that appeal to you and mark them on a map (I use My Maps by Google). This is a huge help when you or your travel buddy are starting to get hangry. I always get weirdly particular when I'm really hungry, so I like having a few places pre-selected rather than trying to find somewhere that looks good on a whim. This is particularly important if you have a dietary restriction. 
5. Tips for When Things Go Wrong
It doesn't matter where you go: something will always go wrong. I don't mean wrong wrong, but things will be inconvenient at times. There hasn't been a single city I've visited where the bus didn't come as scheduled, or the restaurant we were planning to go to was closed unexpectedly upon arrival. Because of this, I always try to have a few ideas for a backup plan: Is it easy to get a cab in the area if the bus doesn't come? Are there other restaurants nearby we could go to? Of course, the most important thing is not to let minor inconveniences ruin your day or your mood. These things happen, and your trip will be so much better off if you learn to roll with the punches.