With more and more information coming to light about the environmental impact of meat production, it only makes sense for everyone to do their part by cutting back. If you aren't confident or able to transition to vegetarianism, consider starting small and eliminating meat from your diet 1 day per week. And although Meatless Monday has become the trend for this movement, rest assured that any day of the week will work just fine 😉 (it just might not have a nifty alliteration). Here are 5 easy vegetarian meals to get you started!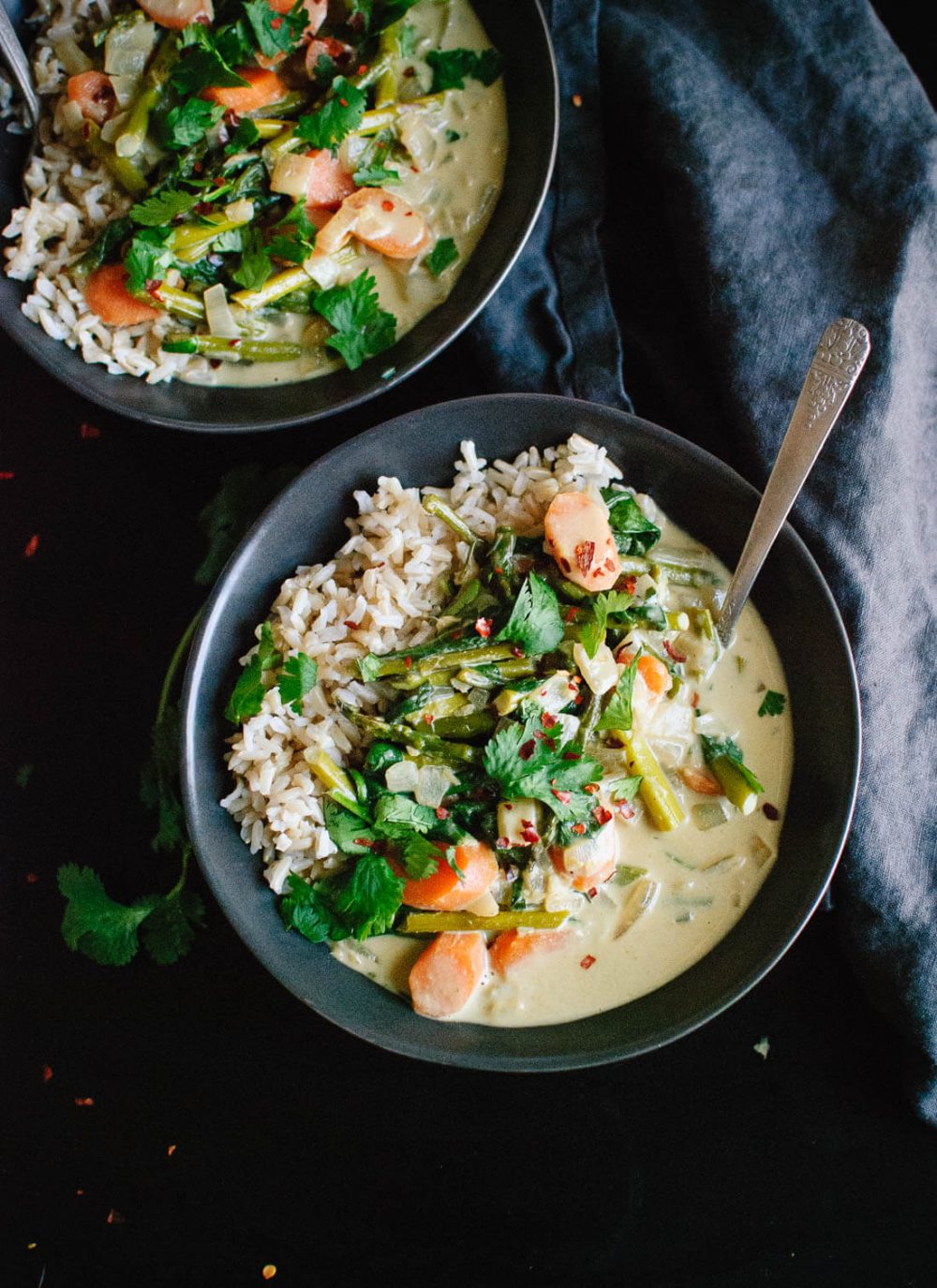 This yummy green curry by Cookie and Kate is one of my favourite comfort food dishes, because it is still quite nutritious and fresh tasting! Don't worry if you haven't made a curry before, it's actually super easy and all of the ingredients that you may not have in your cupboard (like green curry paste and rice vinegar) can be found down the International aisle of your grocery store (or, just check out a specialty grocery store).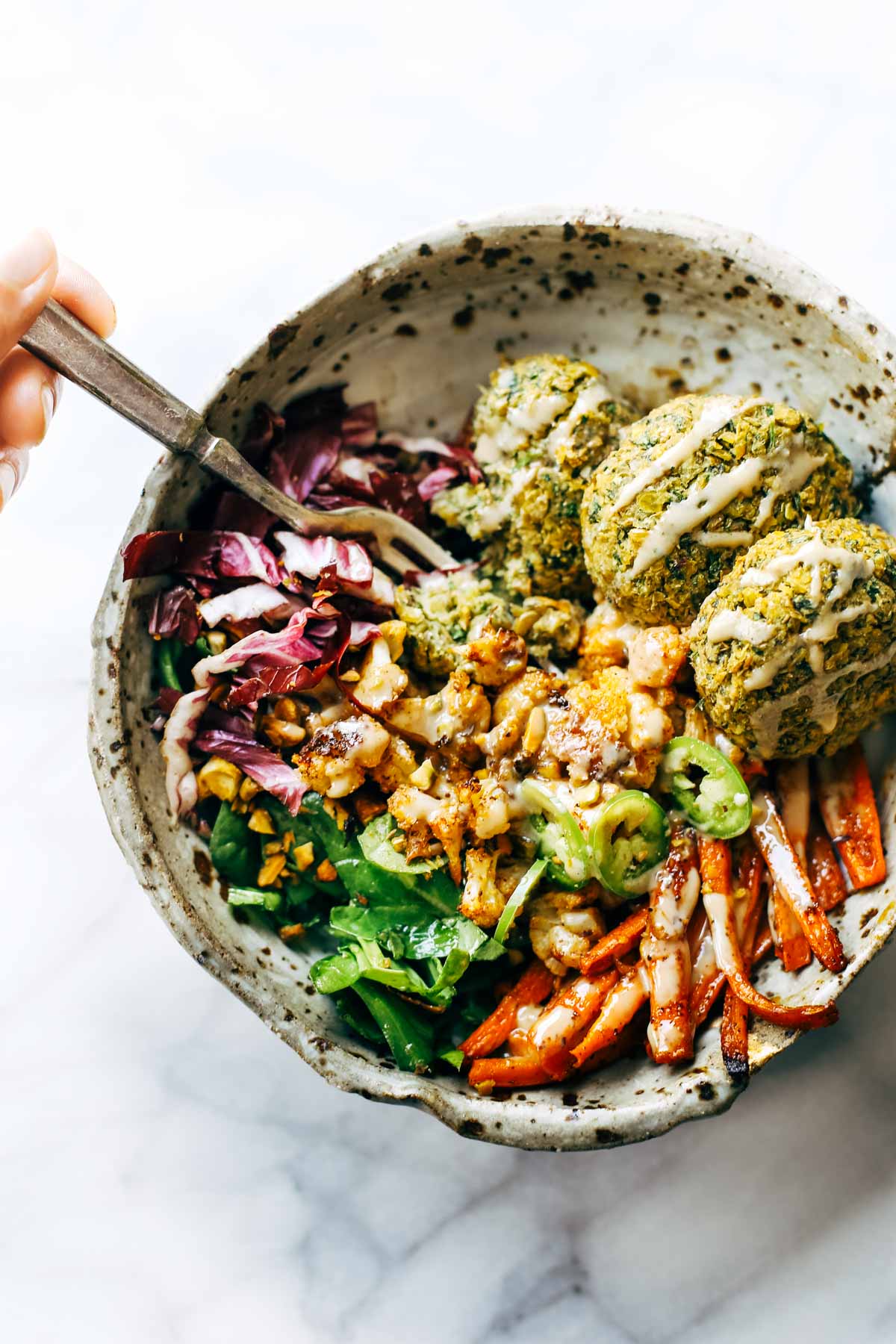 Bowls are not only easy to put together, they are also super healthy. Middle Eastern food is super hearty and flavourful – and it also doesn't necessarily require meat. This falafel bowl by Pinch of Yum is packed with spice and veggies. If you don't want to make your own falafels, you can usually pick up a pack from the grocery store in the same aisle as tofu.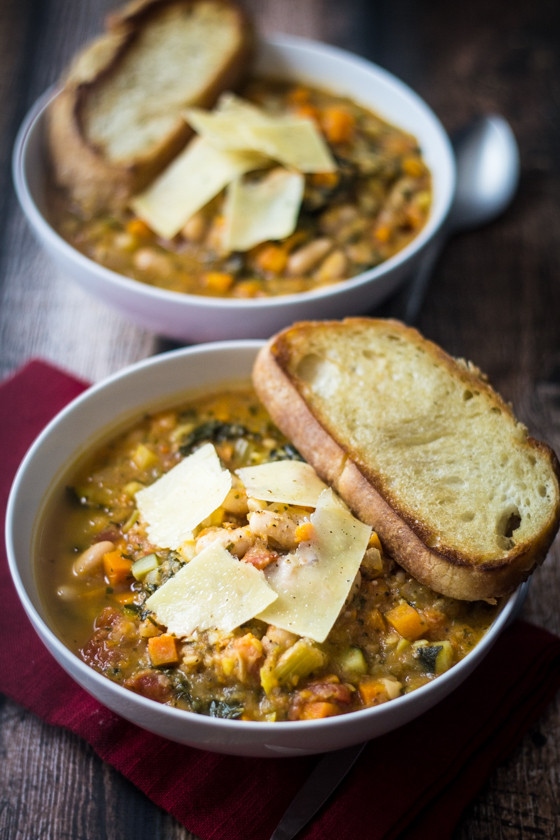 Mmm…Is there anything better than a hot bowl of soup on a winter's eve? There are TONS of vegetarian soups that you can make for Meatless Monday, but this Tuscan Bean Soup by The Wanderlust Kitchen is particularly delicious and hearty, packed with veggies and white beans (oh, and if you're afraid of trying beans…PLEASE TRY THEM! They are so good).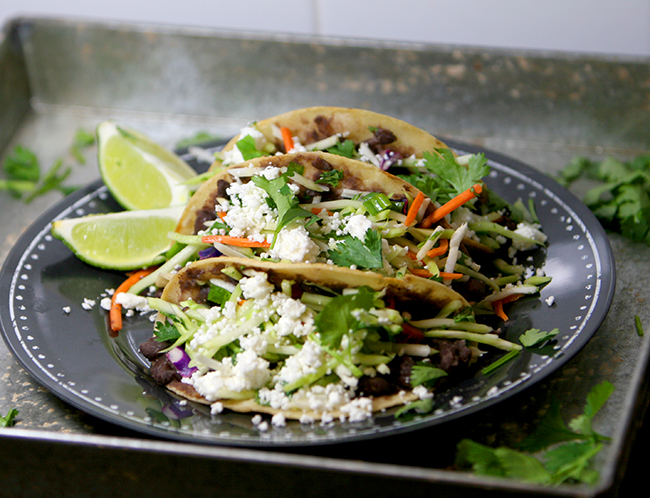 Seriously, who doesn't LOVE taco night? This is one of my go-to meals because you can always switch it up and use different toppings and ingredients. While this recipe by The Sway calls for a delicious combo of slaw and goat cheese, I sometimes just add a mixture of peppers, tomatoes, cheddar cheese, green onions and sour cream!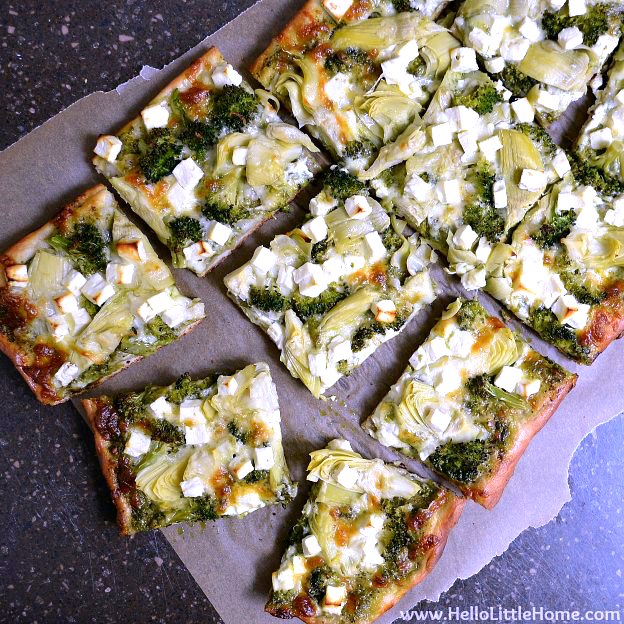 Whether you're enjoying a night in with your SO or entertaining friends, this Green Pizza by Hello Little Home is a real crowd pleaser. The recipe calls for pizza dough, but if you want to be a little more adventurous, try making it with phyllo for a flakier crust.
Last Updated on