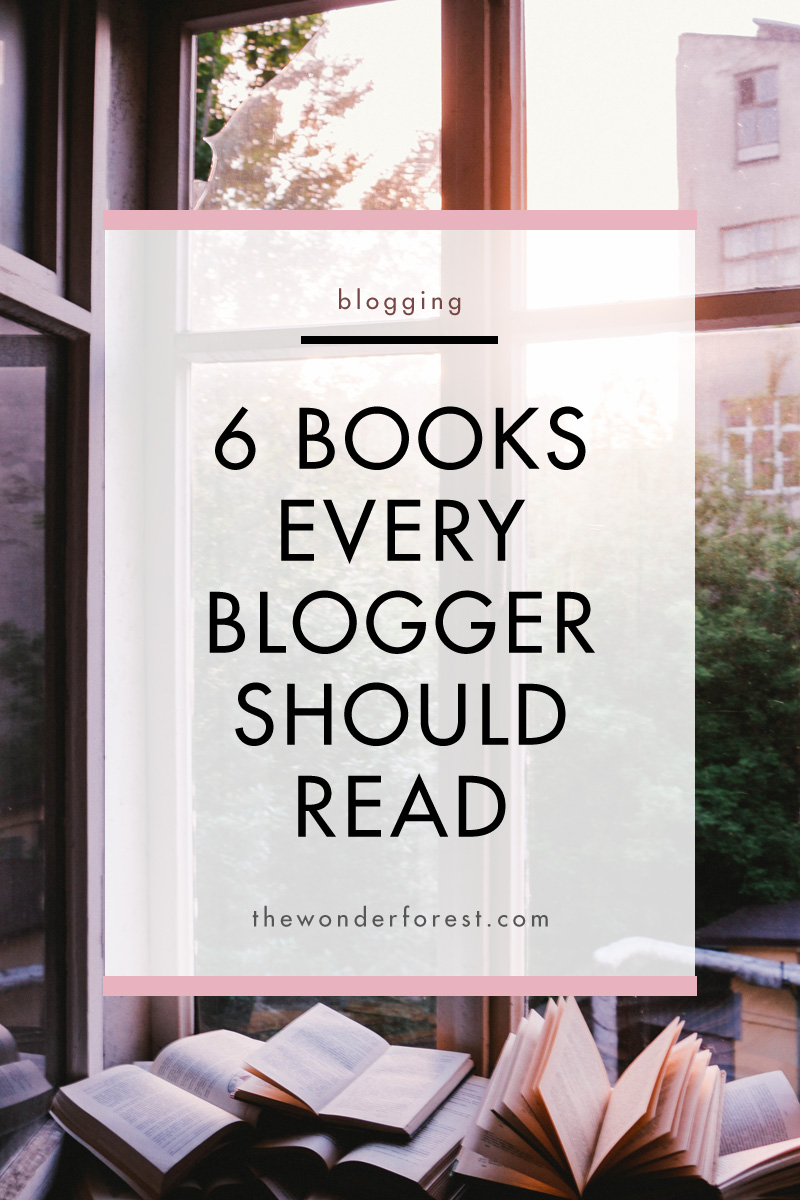 Being in an ever changing industry like blogging means you have to be on your game 24/7. You have to be constantly striving for improvement and learning new tricks of the trade. And in my opinion, the best way to learn is through reading. You can read on your own time, at your own speed, in your own space… it's wonderful.
To be completely honest, when I'm not blogging, I'm reading or listening to self-development podcasts (comment below if you want a list of my favorite biz podcasts). Those things in combination with lots of stalking, I mean researching, has gotten me to where I am today. If there's one piece of advice I can give you, whether you're a beginner blogger or pro blogger, it's to never stop learning and READ!
The books below are my top recommendations for bloggers and entrepreneurs, hands down.
The 4-Hour Workweek – Tim Ferriss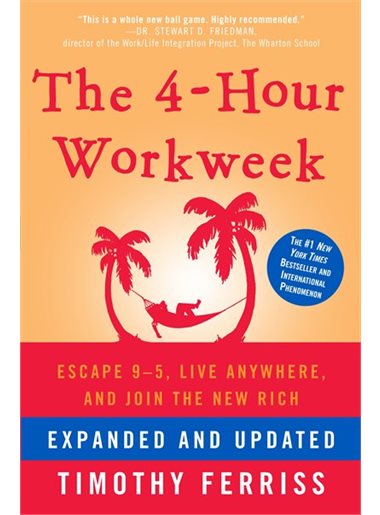 This was one of my very first business books I ever read. I remember being shocked with every page turn. I literally thought, 'Holy shit, this guy is a genius and I need to be just like him!'. The 4-Hour Workweek is jam packed with proven strategies that will enable you to work efficiently for only 4 hours a week, yes it's true and can be done. This book is 100% the reason I can work 45 hours a week, have a side hustle, and freelance. It's no surprise this book is a bestseller, Tim Ferriss' stuff is game changing.
Biggest lesson: Batching (banging everything out in one shot, like answering emails) is a blogger's best friend. It will save you massive amounts of time.
Money: Master the Game – Tony Robbins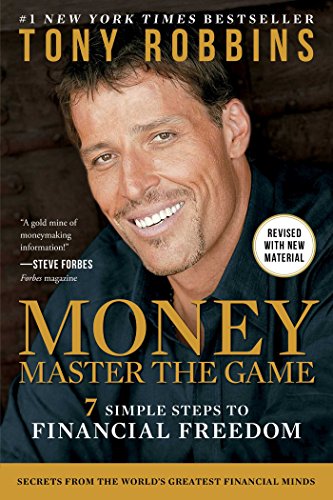 As a young, aspiring entrepreneur, I knew nothing about money, so I picked up this bad boy. This book will seriously teach you everything you need to know. You won't need an accountant after this, though I still strongly recommend one because money is still confusing.
As a blogger wanting to turn a hobby into a business, you'd really be silly not to read a book about money that's written by someone worth $480 million. Not only does Tony know what he's doing with his money, but he also sits down with 20+ mega investors/hedge fund managers who are worth BILLIONS and he gets their best insider tips. After chapter 2, my mind was blown and I literally called every financial institution the next day asking a million questions about what they offered.
Biggest lessons: Save 20% of each pay check NOW! The younger you are, the better. Do not hire a broker or invest in mutual funds, instead hire a fiduciary.
The ONE Thing – Gary Keller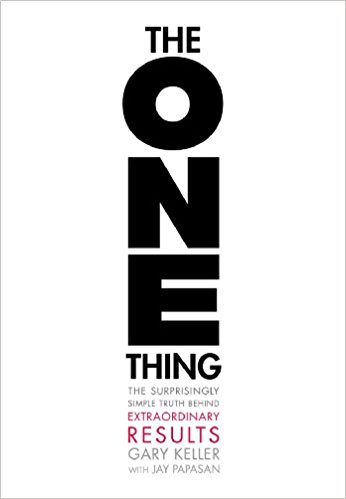 Gary Keller is the founder of Keller Williams, the #1 real estate company in the world, so naturally this man knows what he's doing. The ONE Thing is something I do every single day of my life, in addition to a bunch of other tidbits Gary talks about. This book completely changed my view on multitasking (spoiler alert: multitasking doesn't exist).
Biggest lesson: Throw out your "To Do" lists, only one thing matters…
Turning Pro – Steven Pressfield
Turning Pro is a super quick read so if you're not the biggest fan of books, this one is for you. It's those books that will transform your life so much that you'll want to read it at least once a year. Steven speaks like a true pro coming from an amateur upbringing. His no BS advice takes you step-by-step for how to "turn pro" in any industry, literally his tips are applicable for any job. This book is the reason I wake up at 5:45am every day.
Biggest lessons: Amateurs sleep in, pros are up before the sun. Practice makes "pro-fect".
#GIRLBOSS – Sofia Amoruso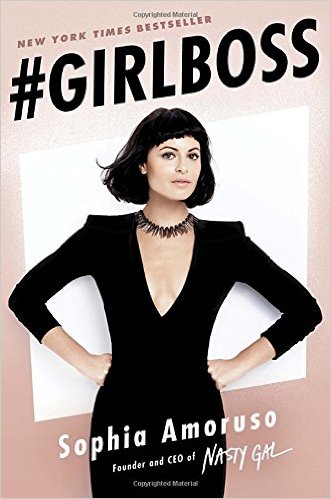 Despite NastyGal filing for bankruptcy, I still think every blogger should read this book. I mean, there is something to be said for a woman who built not one, but two (the #girlboss empire), multi million dollar businesses. Failure is inevitable, Sofia's just happened to be more public than most.
This book is one of the most interesting and inspiring I've ever read. It's literally a story from rags to riches, (seriously, Sofia used to "dumpster dive"), and it gives you the extra kick in the ass you need when you want to give up.
Biggest lesson: You don't get what you don't ask for.
#AskGaryVee – Gary Vaynerchuk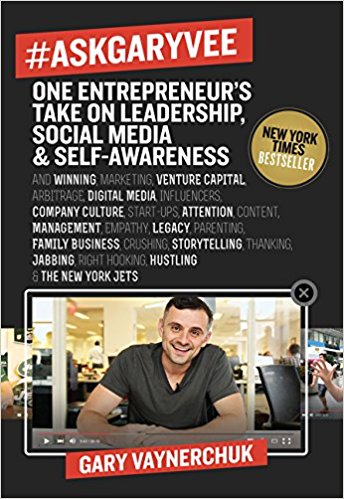 Gary Vee, as he's better known as, has a YouTube show called The #AskGaryVee Show so this book is a compilation of his best business questions ever. It's an easy read and packed with insight. I read it while on vacation in Costa Rica and had to travel with post-its in my beach bag because I marked every other page.
Gary is just full of raw knowledge and this book covers such a wide range of topics from social media to producing content to making sales. It should really be called The Book of Life because man, is it good. This has been by far my favorite business book yet.
Biggest lesson: Everything? Just kidding… cash is oxygen, (aka you need it to survive).
What is your favorite book? Tell us about in the comments below!
xx Britt
Follow Me – Blog Instagram Facebook Snapchat @notanothrblonde
Last Updated on