My hand lettering journey started during high school with copperplate calligraphy. After a many (many) year break, I started relearning hand lettering in both calligraphy and brush lettering. While I'm still a hand lettering newbie, here are my top six books that I use all the time for tips, tutorials, and inspiration.
Workbooks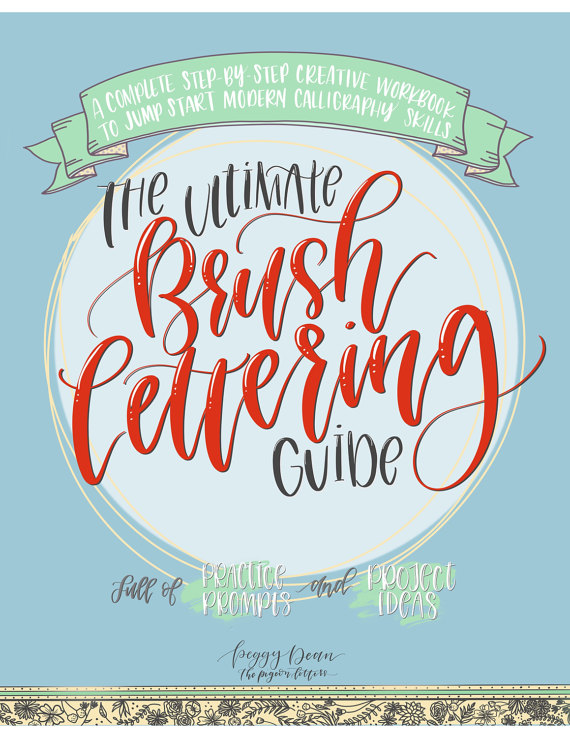 Full of practice sheets and step by step guidelines, The Ultimate Brush Lettering Guide starts with the best tools and paper to use (with budget options!), moves on to foundational strokes and different styles of letters with brushstroke guides, and finally shows you how to put it all together and encourages you to be creative with step by step projects. One of the best parts of this book, however, is it has an entire section on how to photography, digitally edit, and tips for posting your work! A key step that is often left out of many how-to lettering books.
Creative Lettering and Beyond by Gabri Joy Kirkendall, Laura Lavender, Julie Manwaring, and Lynn Panczyszyn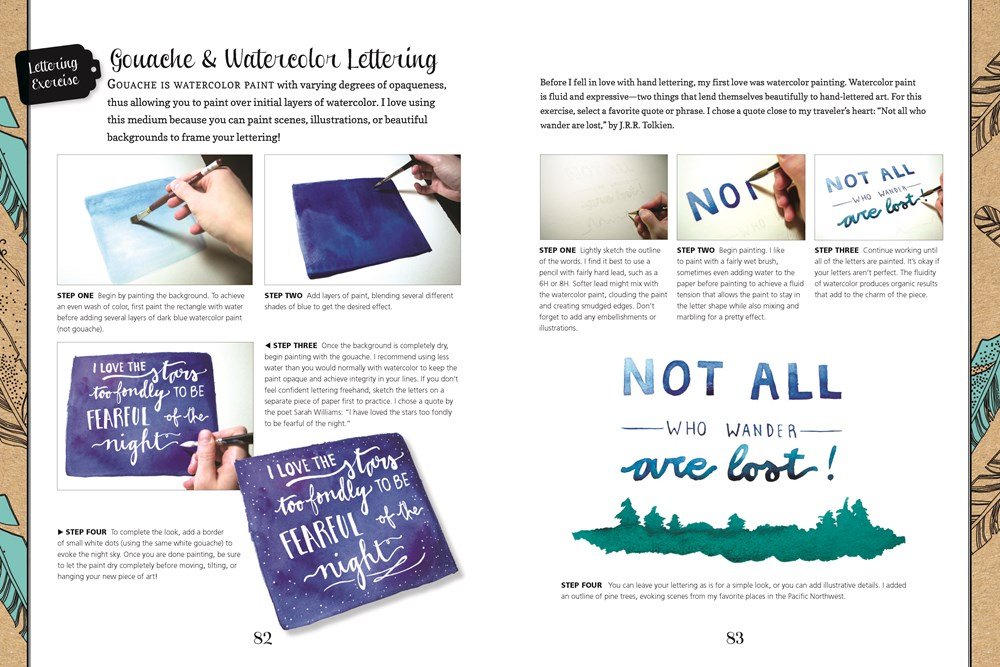 Once you have mastered the basics, Creative Lettering and Beyond takes your lettering to the next step. While there is an intro section and instructions on how to make basic letterforms, it lacks the thoroughness you will find in The Ultimate Brush Lettering Guide. What it lacks in teaching lettering foundations is more than made up for in teaching you how to add flourishes, ornaments, illustrating lettering, how to letter on different surfaces, and more. Creative Lettering and Beyond also includes an extensive step-by-step (with photos!) tutorial on how to digitize your work.
Class in a Book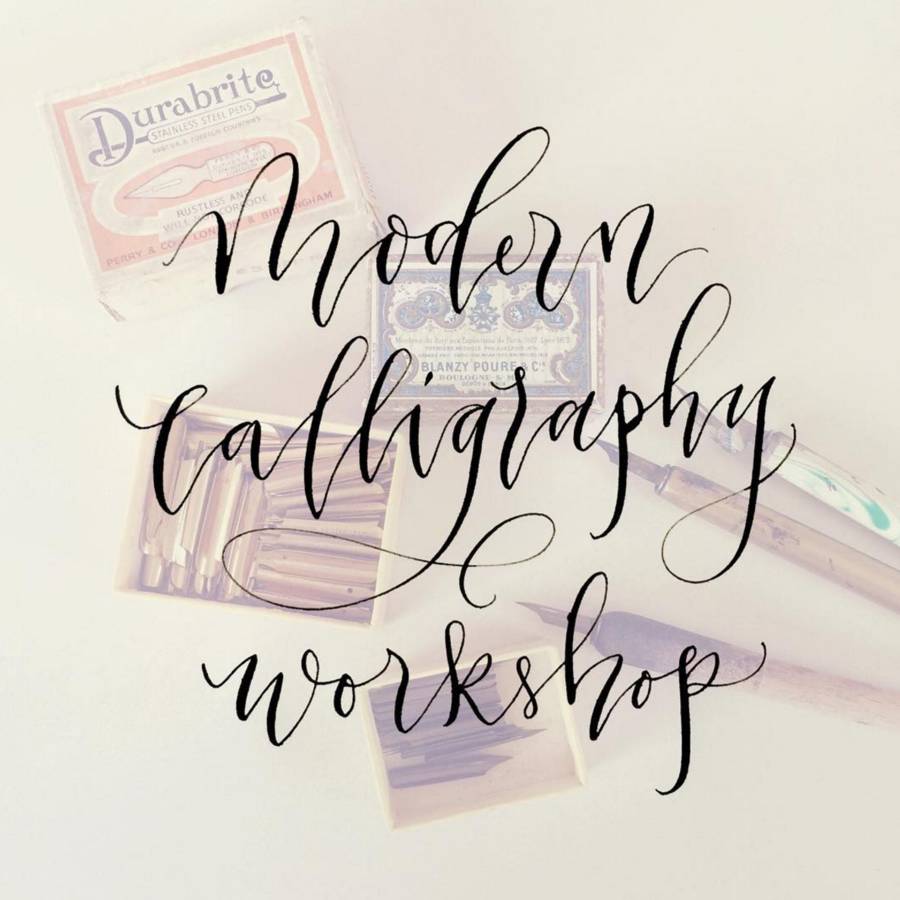 This book definitely lives up to its name as a workshop. The chapters are broken up into sections that make it feel like you are taking a class on hand lettering. While covering tools and basic letter forms, Modern Calligraphy Workshop also goes through letterform proportions and composition in more detail than many other books, reminding me of the typography courses I took in college. A fun bonus in this book are the chapters on mixing your own colours and how to prepare untraditional surfaces so you can write on them. Like many lettering books, Modern Calligraphy Workshop also includes projects and even has a very decent chapter on inspiration!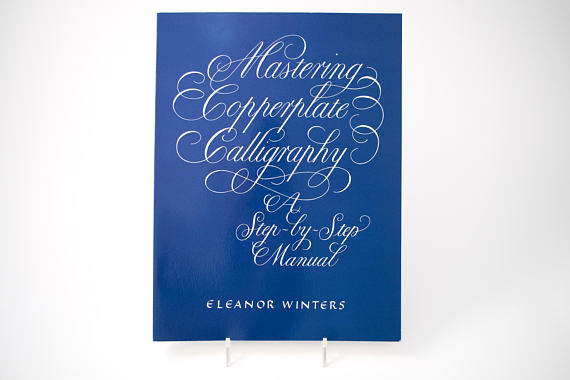 If Modern Calligraphy Workshop is a class in a book, Mastering Copperplate Calligraphy is an entire degree. It is important to note, however, that this book covers traditional calligraphy only, and not brush lettering or modern forms of calligraphy. It's like the art history of lettering, while also showing you how to create the works. To try and sum up Mastering Copperplate Calligraphy in one paragraph is a bit difficult, but if you are looking to learn the more classic form of calligraphy in great detail, this is the book for you.
How to Create from Start to Finish
The subhead of this book says it all: Letter Design from First Sketch to Final Artwork. While you will learn some basics in this book, The Golden Secrets of Lettering is a look at the workflow a designer goes through when creating artwork. Part typography class and part graphic design class, you will learn about hierarchy, refining sketches, making thumbnails, and more. It also includes sections on pricing, creative briefs, how to show your work, and other real world tips. If your goal is to become a professional lettering designer, you should absolutely get this book.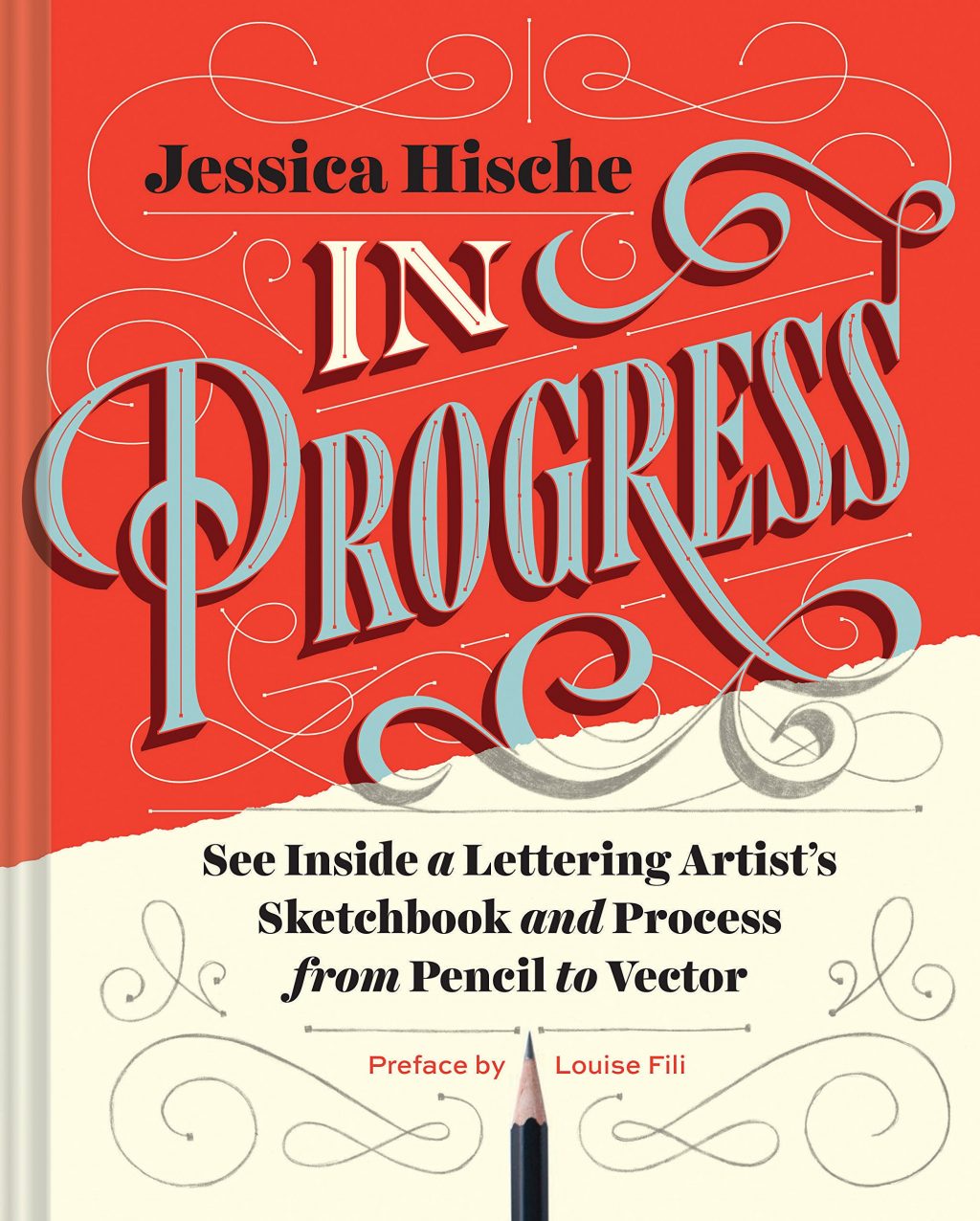 Jessica Hische. Enough said.
Last Updated on