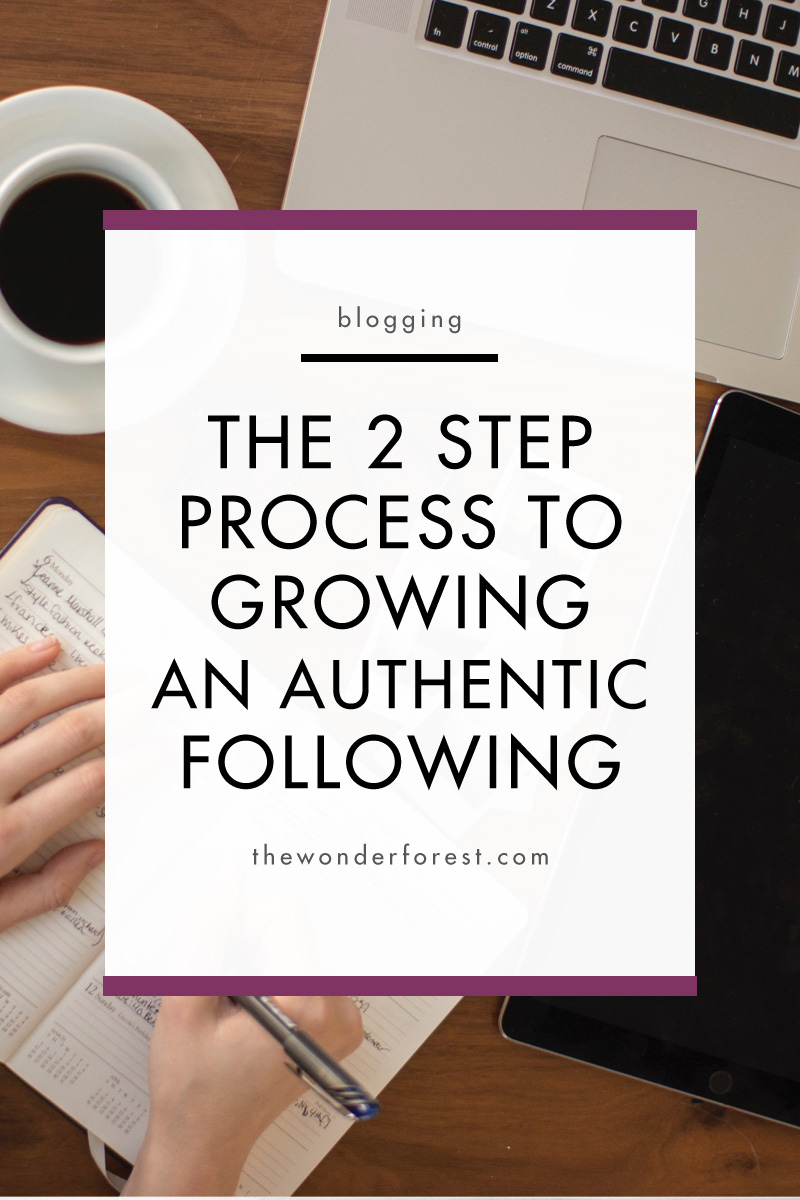 There are a million articles out there telling you how to grow your following and how to be a successful influencer. While it's really nice of other bloggers and marketers to share their tips, is it just me or do they tend to all say the same thing? "Comment on other people's photos, use hashtags, post pretty pictures!"
These are obvious tips that everyone already knows and talks about. So I wanted to dive deeper into the not-so-obvious stuff other bloggers don't talk about. The raw, authentic truth behind growing your following on Instagram and everywhere else, pinky promise.
Step 1: Stalk Your Audience
Yup. It's kind of creepy but it's also kind of necessary in order for you to get to that next level in your blogging career. Your audience can make or break you so you really want to get to know them the best way you can.
Of course you can ask them to comment about what they want to see on your Instagram pictures and blog posts but that doesn't always work. Some people are shy so you have to dig deeper and go the extra mile to see how you can bring them value.  
You should try and learn things like what their names are, what kind of stuff they're interested in, where they shop, where they eat, what their goals are, etc. You can do this by randomly selecting some of your followers' profiles to check out. I do this all the time and I really enjoy it because it helps me understand what types of content my followers/readers want.
For me, my blog is about more than the numbers, it's about forming that meaningful connection with every single person. When you focus on the superficial aspect of blogging like how many followers you have, getting free stuff, and being acknowledged by "big time bloggers" and celebrities, you lose yourself and your brand suffers. In other words, you won't get very far.
When you come from an authentic place and do things with your audience in mind at all times, that's when you'll win. This brings me to the next step…
Step 2: Create Extremely Targeted Content
Once you've done your fair share of stalking, you should be able to identify what types of content your followers and potential followers want to see. For example, if your followers consist of aspiring fashionistas ages 18-24 who shop at Forever 21 you could incorporate more Forever 21 finds or brands with a similar style and price range (i.e. H&M, Zara, Urban Outfitters, etc.).
That's a pretty general example and there are tons of bloggers who already do those things so you want to set yourself apart by bringing something to the table that meets your followers' needs and they can't find anywhere else. Maybe it's by only wearing Forever 21 or only buying things under $50.
All I know is that in order to keep people coming back for more you have to give them what they want. You want your followers to feel like they have a hand in creating the content for your brand and growing your brand in general. They should feel like they're in control to a degree because let's be honest, without them there wouldn't be a you!
The bottom line is this: the more value you add the more you'll gain an authentic following.
What's your biggest struggle when it comes to growing your following? Time? Money? Content ideas? Tell us in the comments below!
xx Britt
Follow Me – Blog Instagram YouTube Snapchat @notanothrblonde