Even if you have carefully curated all of your furniture and home decor, looking at the same pieces day after day can become, well…boring.
Maybe you previously decorated your space and your tastes have changed, or perhaps there's an area in your home that just needs *something* extra.
You could head out to the nearest furniture store or spend your hard earned cash buying the latest trendy items, but have you thought about making some unique pieces yourself?
DIY decor is great because it allows you to truly enjoy a piece after you've crafted it… plus, nobody else will have the same thing! It's a major step in designing a space that reflects your personality.
If you're not the super crafty type, a simple can of paint or two can really do wonders for your home. Check out our top 10 painted walls for inspiration.
Take on a new project with these 7 amazing (and easy) DIY decor ideas that will refresh your home!
1 – Paint your stairs
Stairs aren't just functional – they can be a total statement area in your home!
When painting your stairs, there are tons of ideas and colour schemes to peruse through on Pinterest – and since paint is easy to change – we encourage you to get creative.
You can even use wallpaper or a fun wall stencil if you prefer a pattern over a solid colour.
2 – Change out your doorknobs and hardware
I know, I know, this one is so easy – does it even count as a DIY? Since you won't need to do much handiwork here beyond removing and replacing, focus your energy on finding a collection of unique doorknobs.
You can either go somewhere like Anthropologie, or take time sifting through antique shops for that one-of-a-kind knob.
Don't feel like they all have to match, either! Sometimes thrifted knobs in various styles and shapes can add an awesome unique touch.
3 – Frame old calendars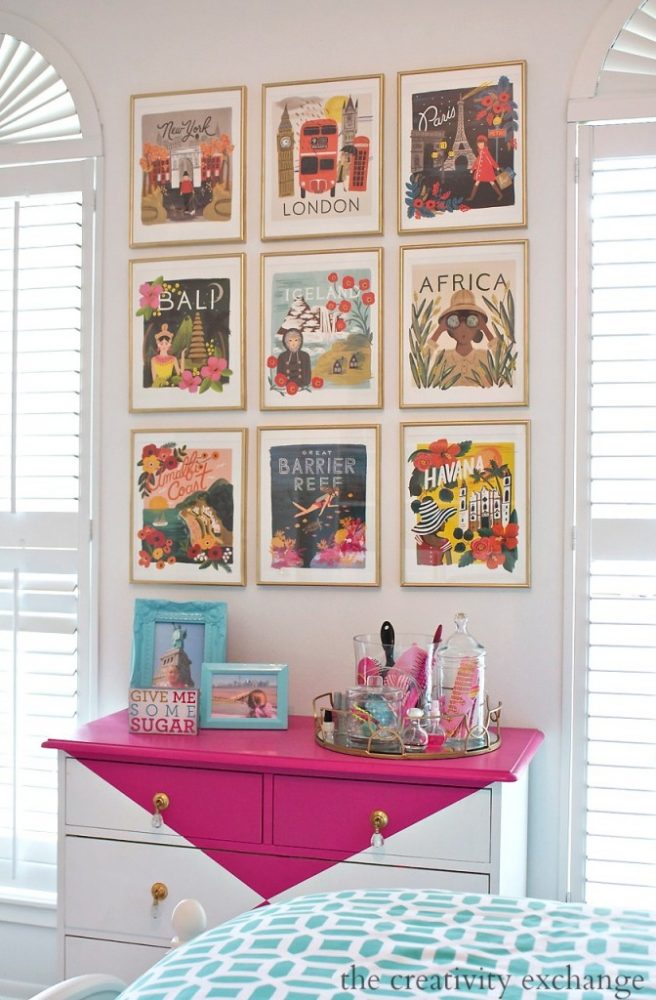 Does anyone else feel super bad throwing out calendars when the year is through? Here's a creative way to reduce the waste, especially if you have a calendar with beautiful imagery.
Recycling these prints is such a cool way to display some artwork on a budget. Check your local reuse stores for picture frames too!
Tip: You can use the same idea with old greeting cards or postcards! There are so many great pieces of art found on those little slices of paper. If you're the sentimental type, your artwork might even hold a hidden message behind the frame.
4 – Knit giant yarn pillows
Don't worry – you don't need knitting experience or even knitting needles to create these luscious, soft pillows. Ohhio has a great DIY video on how to hand knit these yourself using a variety of different stitches.
If the knit look isn't your thing, you can easily sew your own pillow covers to change up any look easily. Or try recycling an old sweater into a fabulous new pillow.
5 – Coffee bar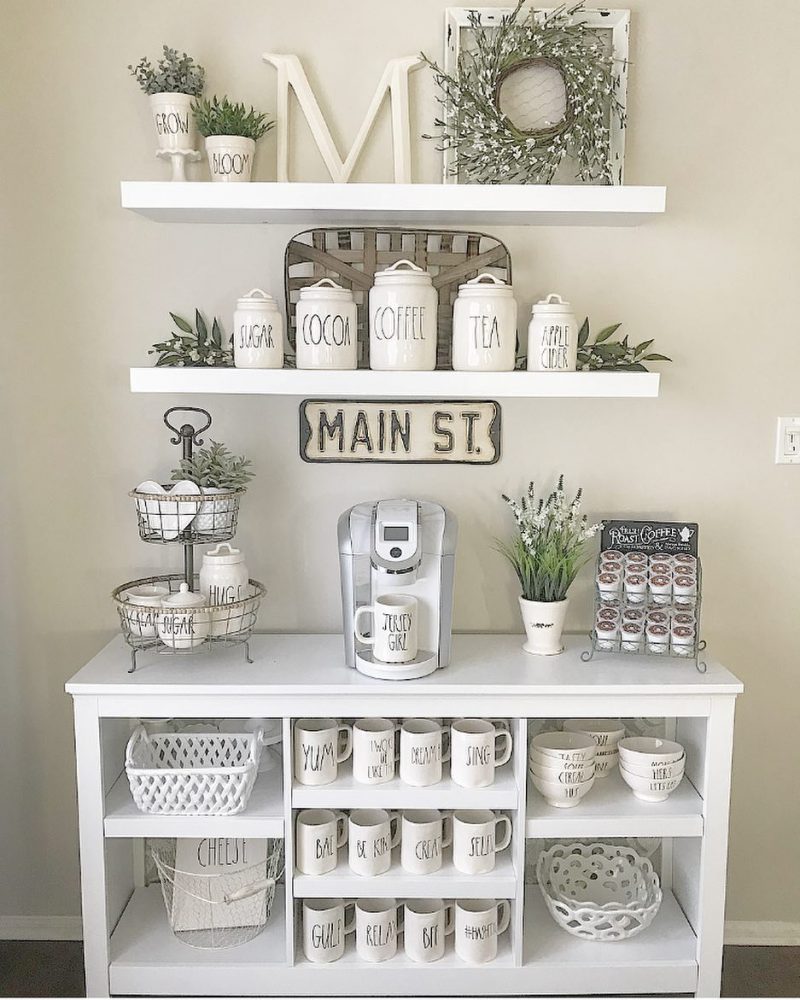 Now that I know coffee bars are a thing, I won't rest until I have one in my future home.
These cozy coffee nooks are more about putting together a collection of decor to fit your tastes – but including tons of plants seems to be a common theme!
Not only can you serve up a nice cup of java, but you can totally style this area with unique pieces and colours to match the rest of your room.
6 – Add in a new light fixture
We are super into the ultra-colourful home decor trends of late, especially when it includes creative pops of texture! This fun pendant light fixture will instantly transform your space for spring and summer.
We've also seen some amazing light fixtures made from wicker baskets like this one below.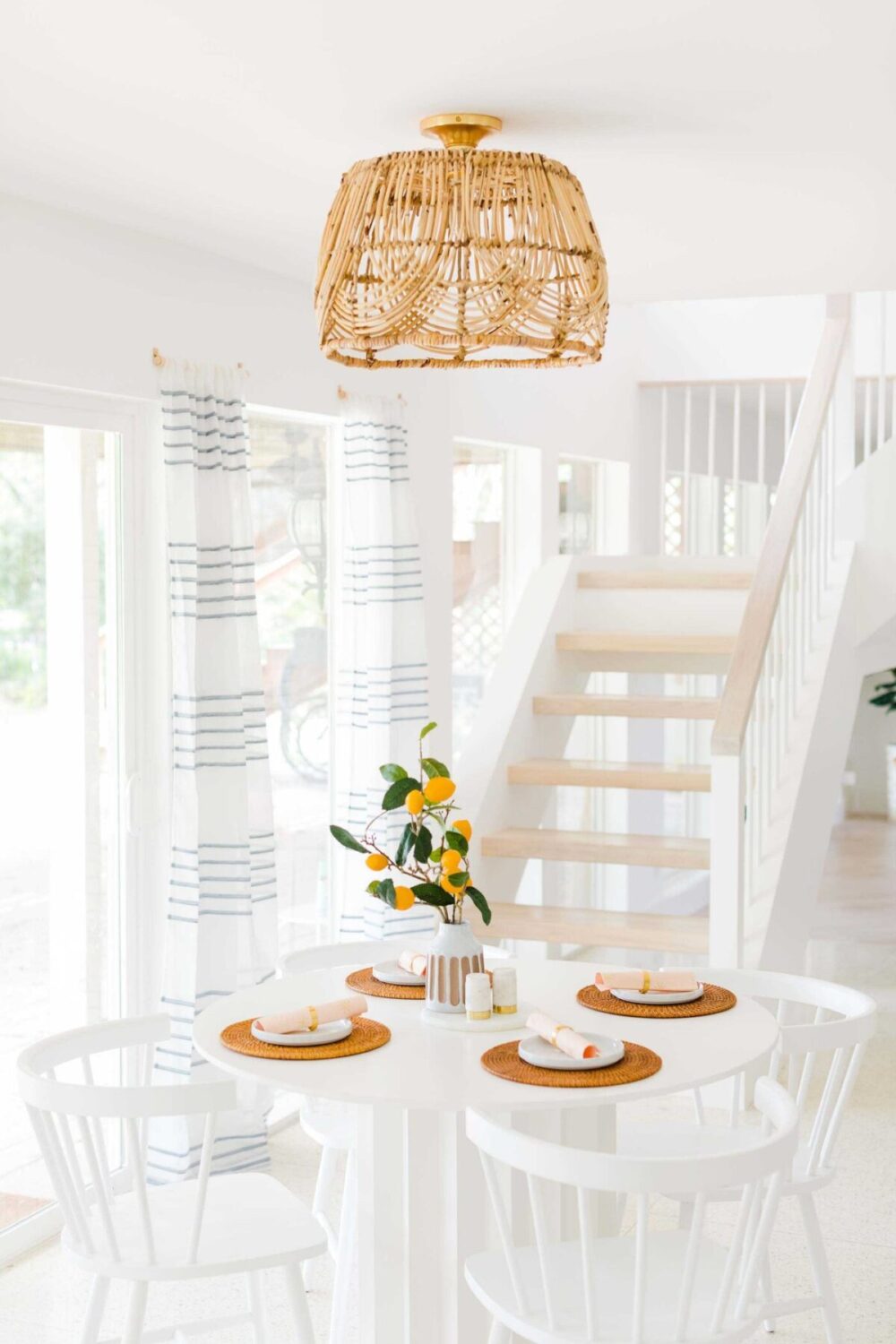 7 – Braid a rug from old tees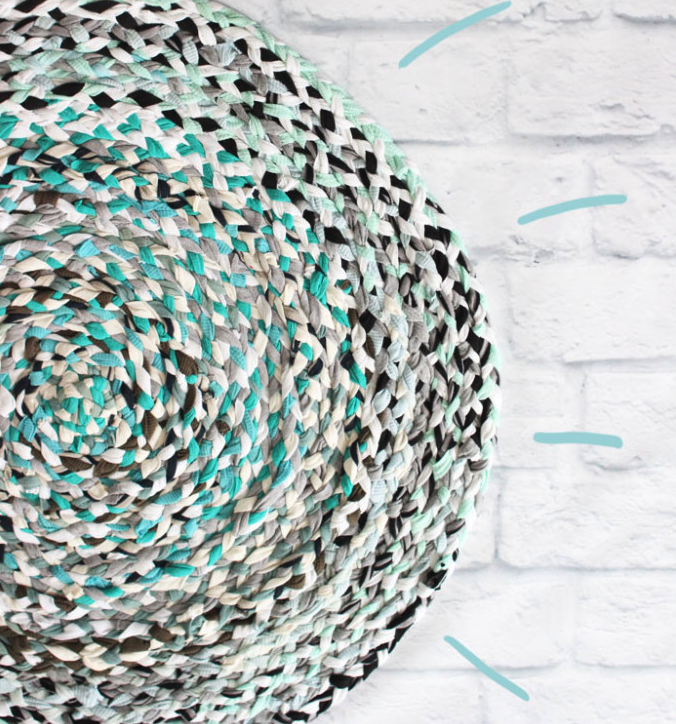 Did you know that you can create a rug using old t-shirts? And that it requires NO sewing? Dig out those old tees and get step-by-step instructions right here on Wonder Forest.
I hope this post inspired you to get down and dirty with some DIY decor projects. Now, which one will you tackle first?
PIN IT!
Last Updated on