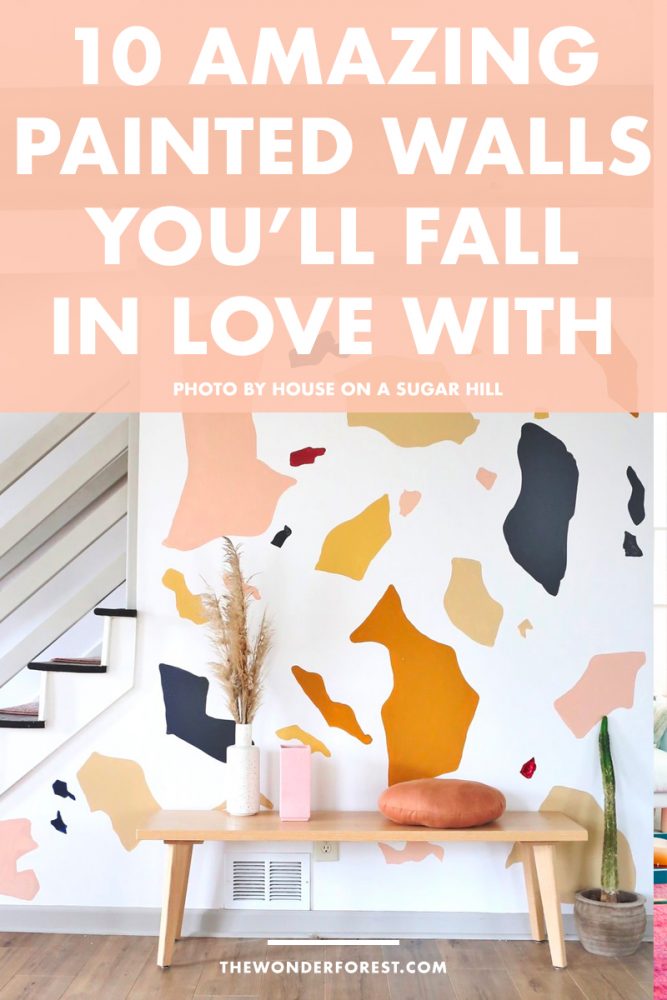 Cookie cutter homes, begone. These days, interior design is all about customizations and over-the-top colour and flair. Bring a point of interest into your space with a painted wall – here are 10 to inspire your next room makeover!
1 – Unfinished Lines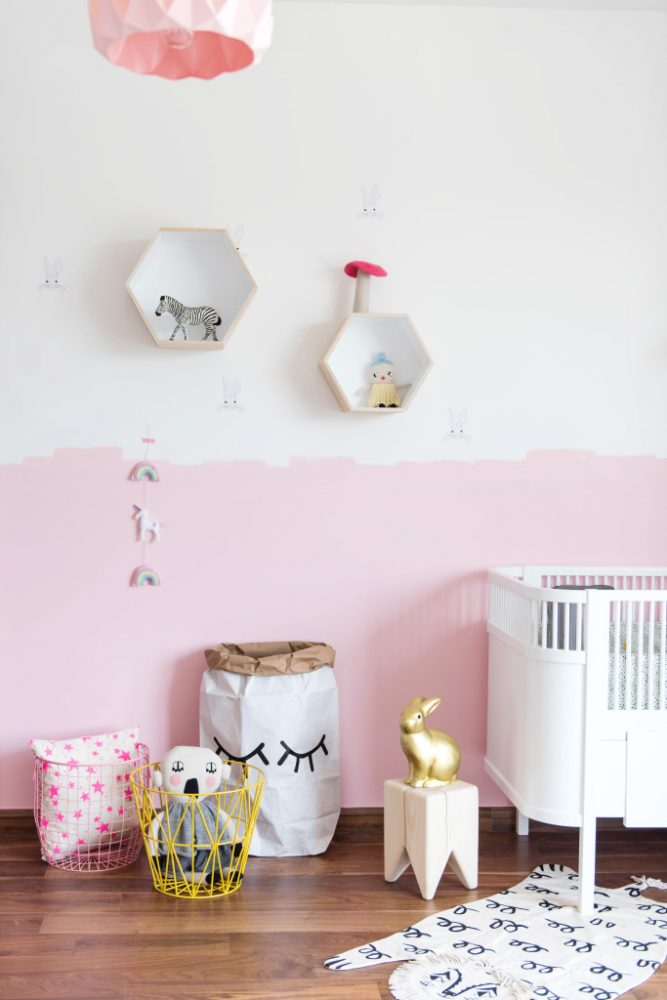 Bright, whimsical, sweet. We love the super simple idea of leaving an imperfect line in your paint. It works super well in this lovely child's bedroom by Live Loud Girl!
2 – Painted Headboard
No headboard, no problem. Select a colour of your choice and paint a large circle behind your bed frame for a gorgeous point of interest. This simple bedroom design is by My Scandinavian Home.
3 – Geometric Fun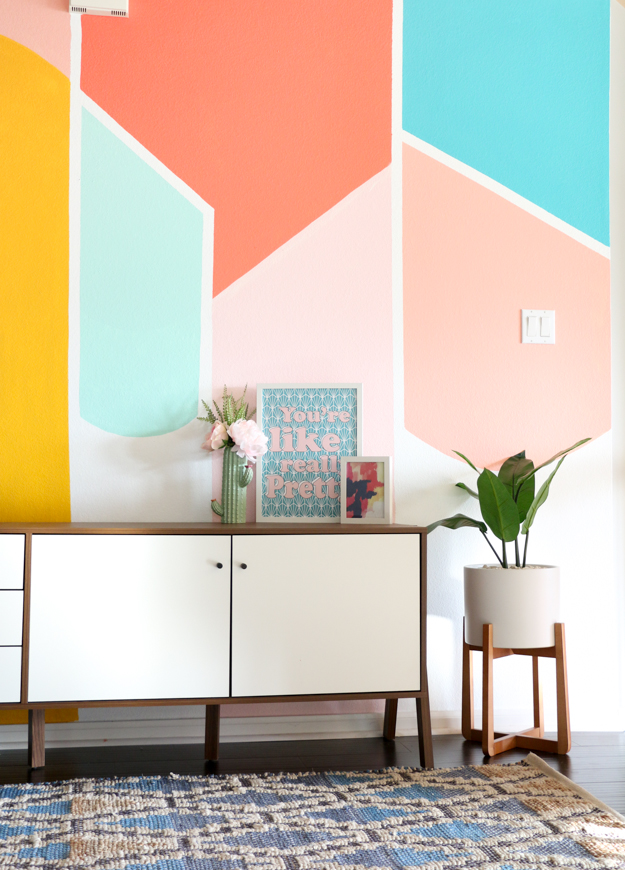 It's amazing how much a few cans of paint can transform a drab, white wall! A Kailo Chic Life uses painter's tape to mask off different pops of colour and shape with brilliant results.
4 – End of the Rainbow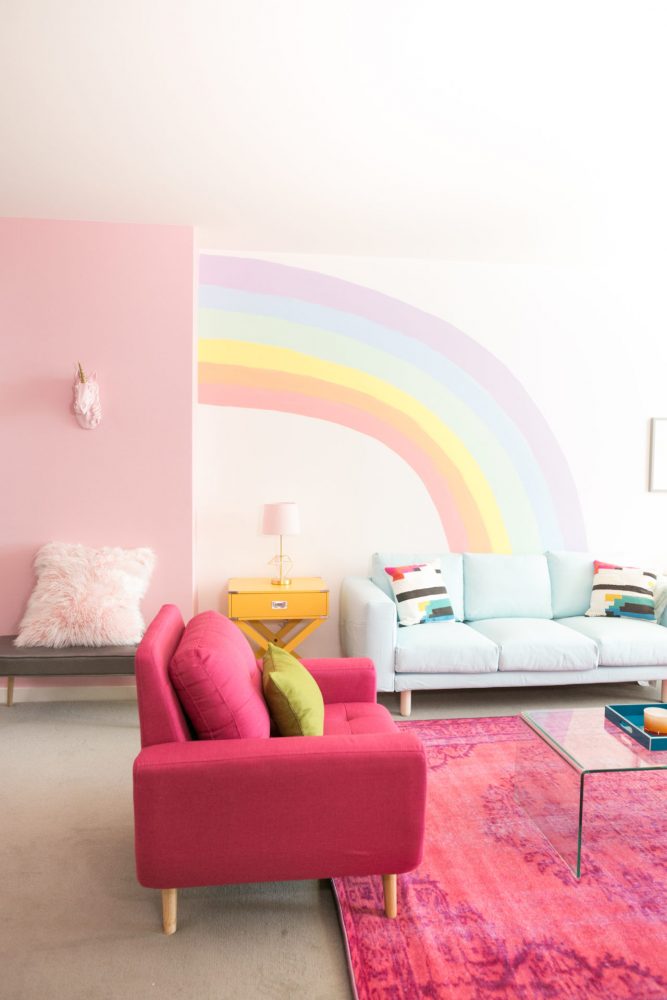 Looking to bring a bit of colour into your space? Go all the way with this adorable rainbow mural! We particularly like the soft pastels used in this painting by Mr. Kate.
5 – Tropical Stencils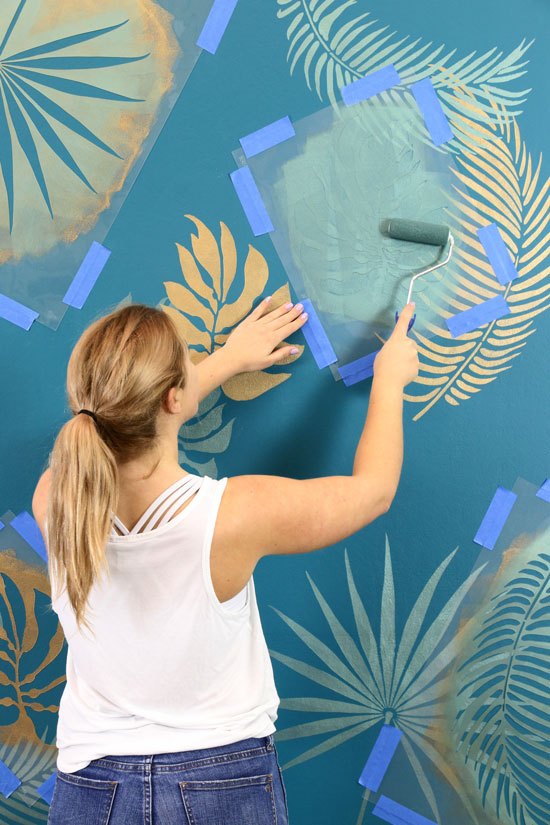 Bring the tropics into your space with these fun leaf stencils by Home Talk. Stencilling is cheaper (and more creative) than pricey wallpapers – so it's the perfect project if you're looking to update your home on a budget.
6 – Arched Hallway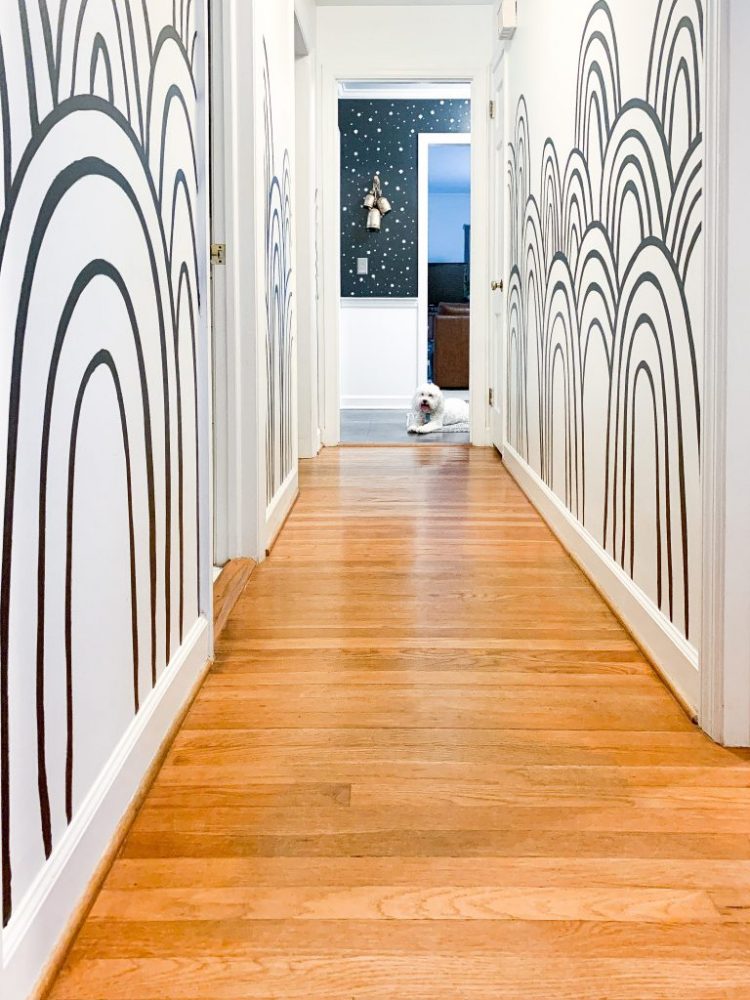 Take a little creative liberty in your home with these freehand rainbow arches. The clever hallway placement by Cassie Bustamante inspires us to look for the unexpected places to add points of interest!
7 – Colourful Diamonds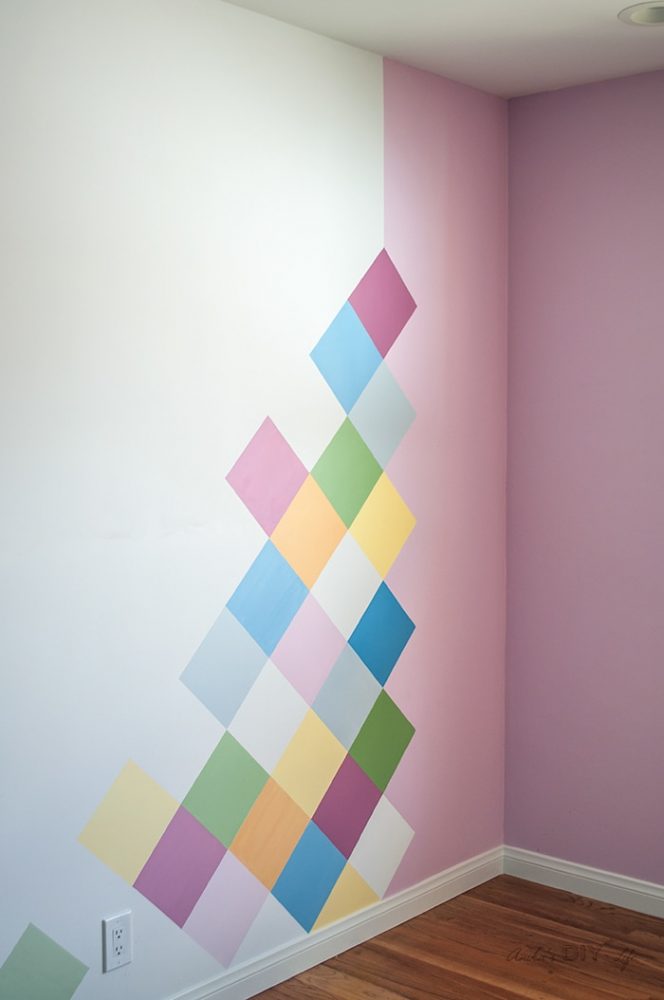 Perfect for a kid's room (or for kids at heart), these geometric diamonds use painter's tape to create even, colourful shapes. It may look intimidating, but Anika's DIY Life has the step-by-step guide to get you started.
8 – Cute Creatures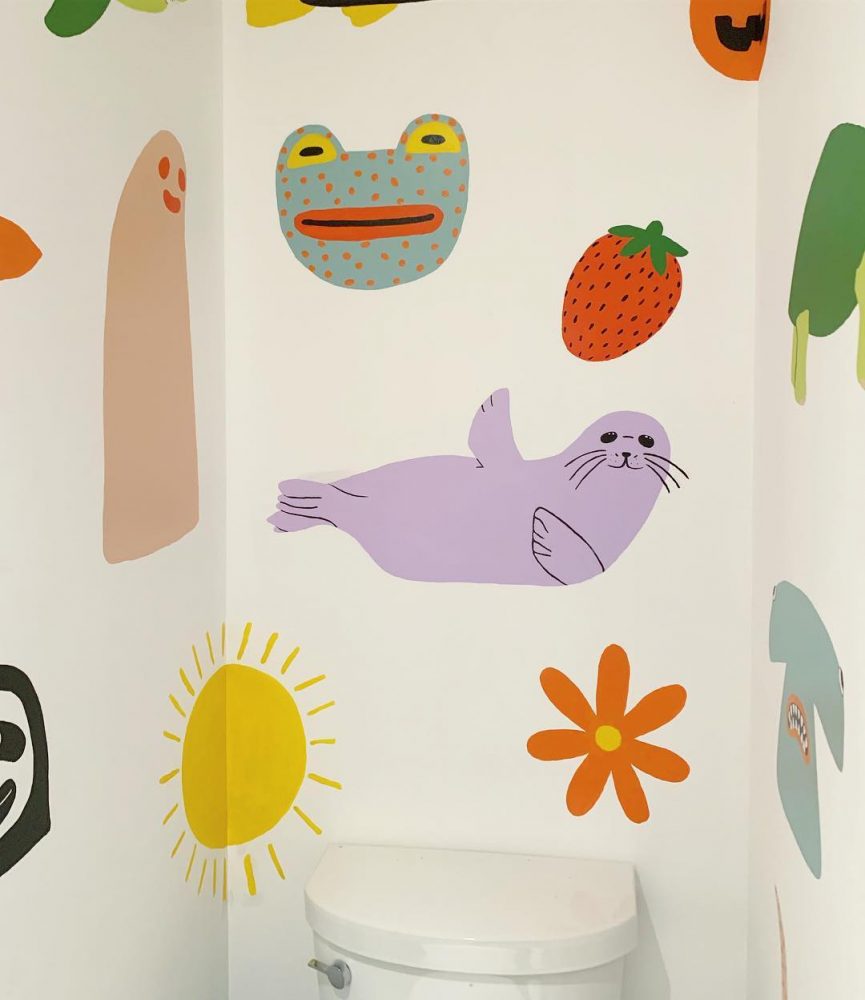 Let your creative side run wild with this fun inspiration from Dusendusen. We would love to put a similar design in a child's bathroom – you can even enlist their help to get some different shapes and designs (and a list of their favourite animals).
9 – Terrazzo Mural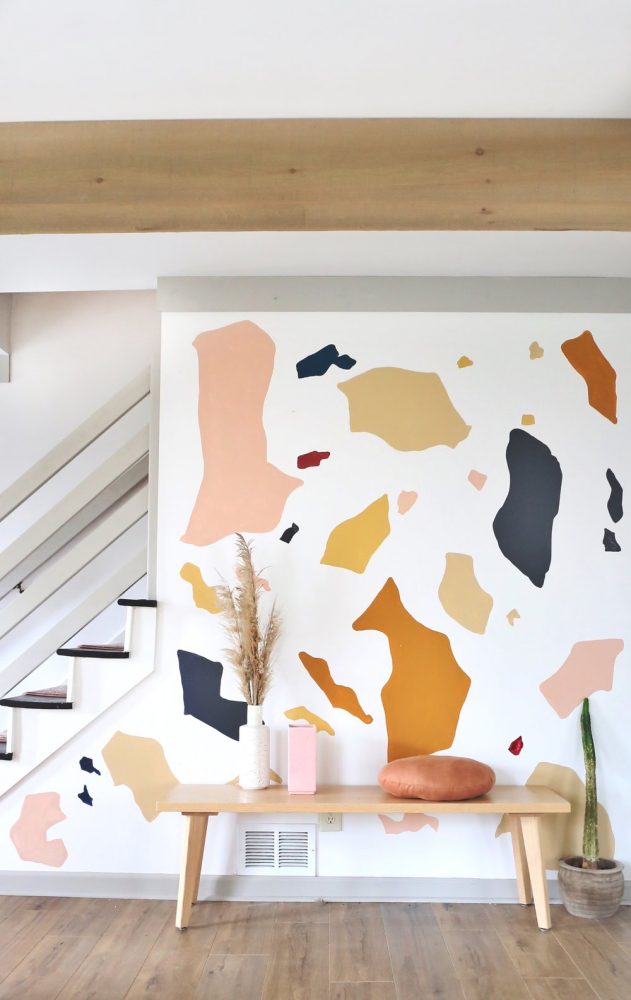 Terrazzo is all the rage right now! If you're as into this pattern as we are, incorporate it into your living space with this handy DIY by House on a Sugar Hill. It's easier than you think!
10 – Statement Lines
While these lines certainly make a statement, the neutral nature of this mural makes it a little more subdued than others on our list. Do it yourself using stencils and paint pens with this tutorial by A Beautiful Mess.
PIN IT!
Last Updated on