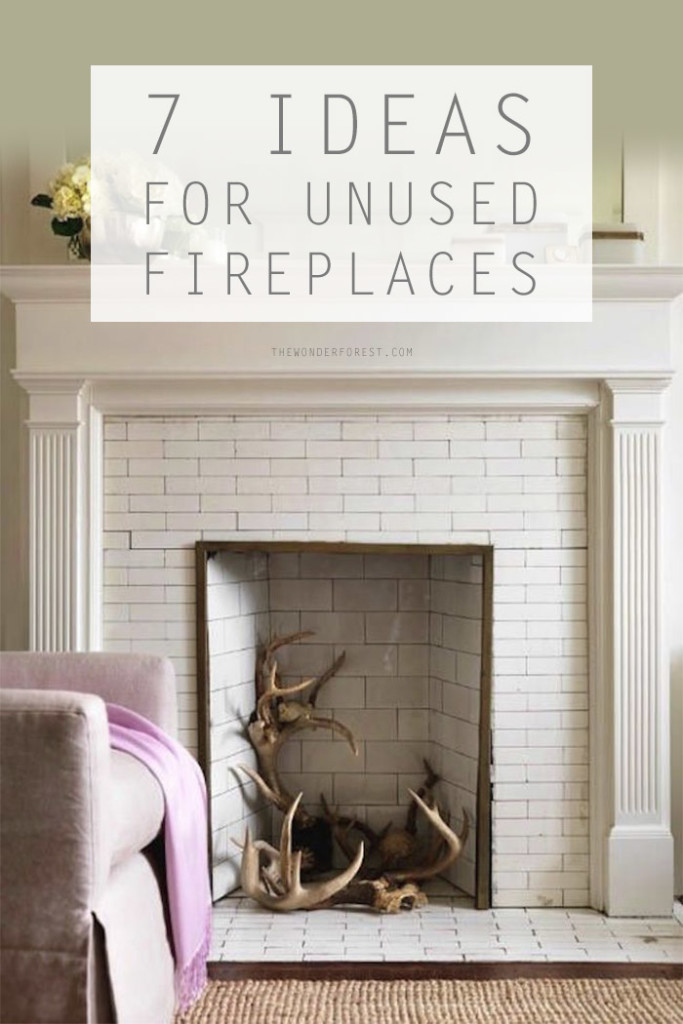 With the colder weather blowing in, fireplace season is about to spark up (see what I did there?).
While not everyone has a working fireplace, they can still be fun to decorate and instantly add that cozy feel to any room.
If you've got a mantel or an unused wood burning fireplace of your own, check out some of these awesome ideas for transforming it into something not only full of character, but also useful!
Your Own Personal Library
Try stacking that open fireplace full of books to add a little interest and organize your growing book collection.
Placing them so that the paper edges are showing in front helps to neutralize the whole look. Turn them around to expose the book bindings for added colour!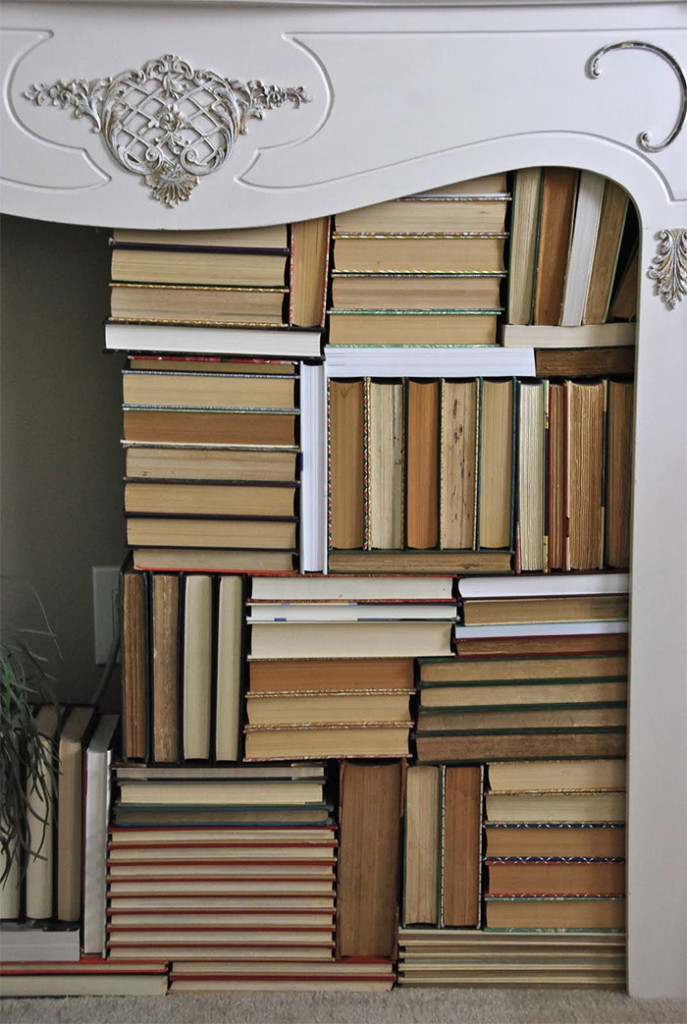 Photo: Blue Eyed Yonder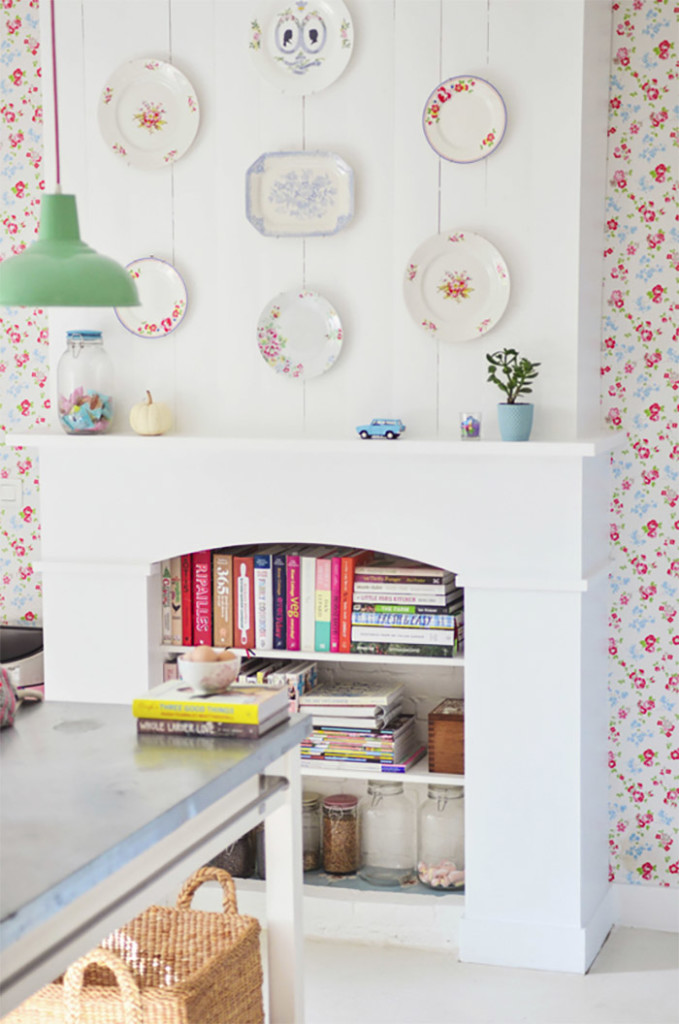 Photo: At Home In Love
When in doubt, use logs!
Fireplaces and logs just go together. Why not fill that whole thing up with chopped wood for a more rustic feel? This look works well on modern and more contemporary mantel designs, so go on and give the room some warmth, without the fire.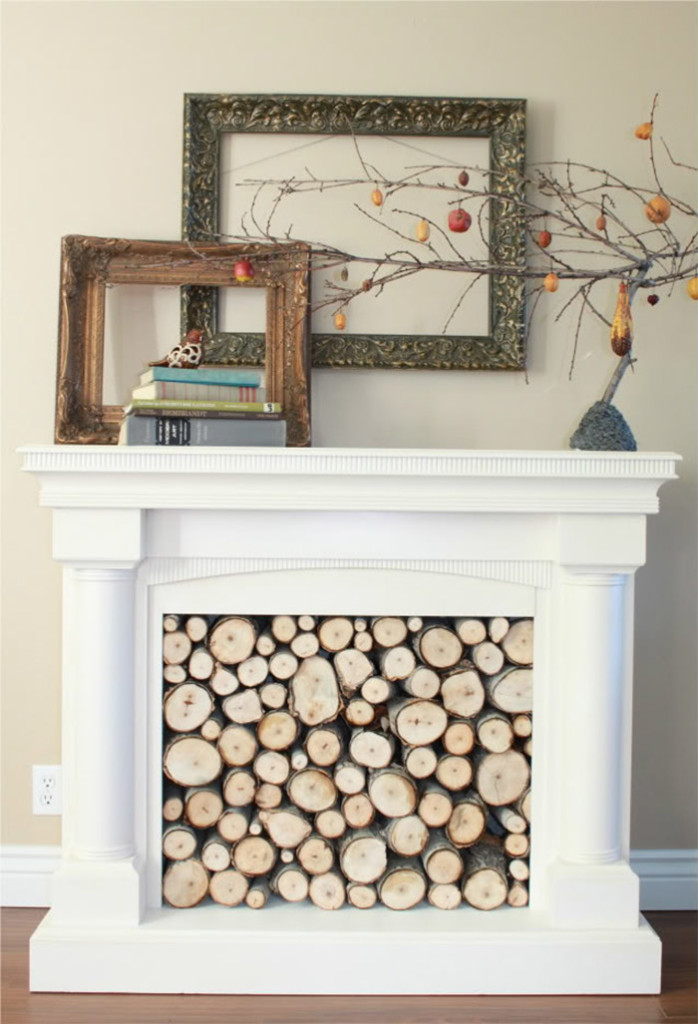 Photo: The Rooster and The Hen
Indoor Plants
A super simple way to fill that empty hole is to drop in an indoor house plant. Choose a crate that suits the style of the room and adds some contrast against the backdrop of your fireplace. Vases with some greenery can also do the same trick!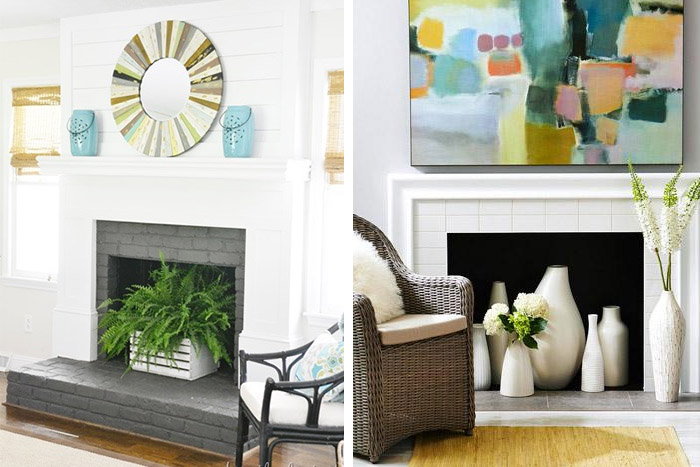 Photos: Beneath My Heart / Midwest Living
Flowers in front
When you have a monochrome colour scheme happening in your home, adding a touch of colour can do wonders. Set a simple vase or pitcher in front of your mantel filled with your favourite flowers to be reminded of sunnier days.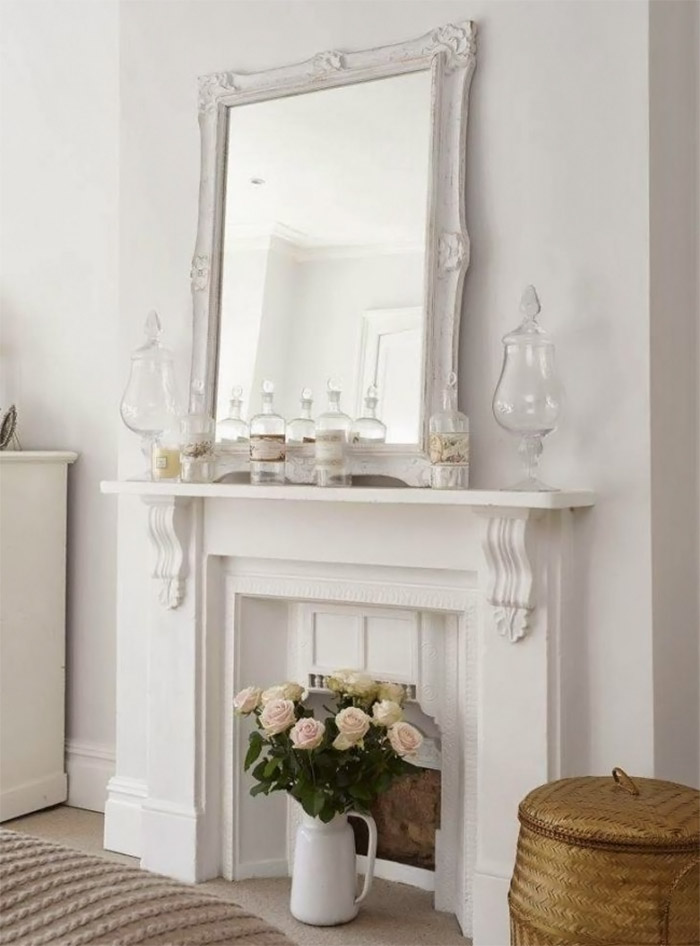 Photo: Happy Modern
Storage for days
If you don't have a lot of storage space, being creative with your small quarters can be helpful. You can easily accomplish a look like this below by installing some wood shelving and filling it up with some organization baskets. No storage space will go untouched!
Photo: BHG
Get Festive
With Autumn just around the corner, pumpkins are in full swing. I love the idea of taking inspiration from festive decorating and incorporating that into your unused fireplace!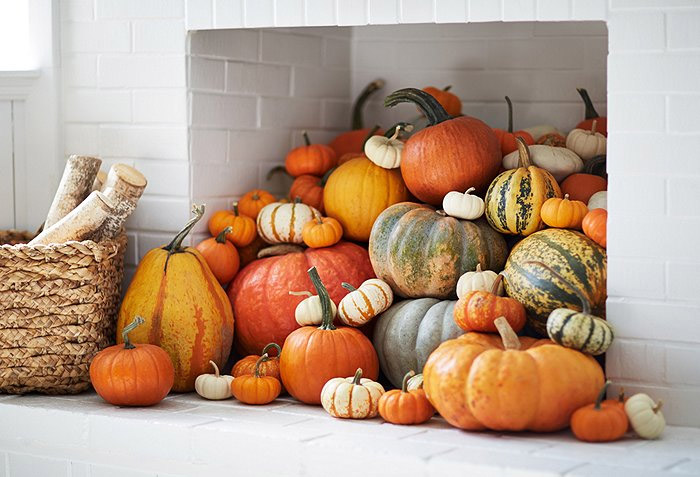 Photo: One Kings Lane
A Pet Haven
Pets need a special space too! If your fireplace allows, your pup might just find comfort in this little space! Primping it with his favourite bed or eating bowls will make him feel oh-so appreciated. 😉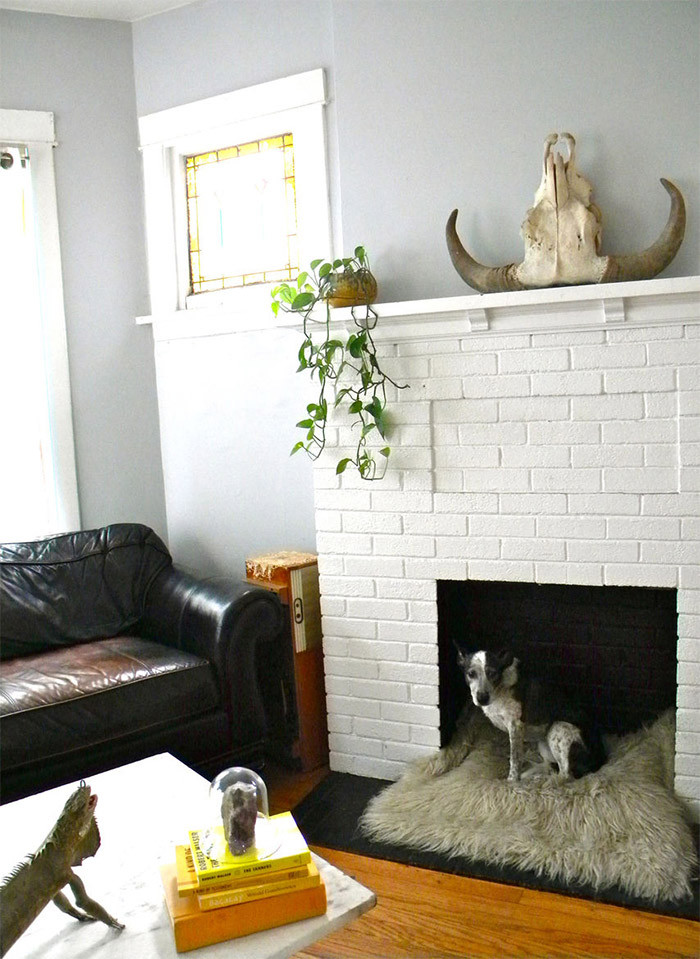 Photo: Dwell
Last Updated on