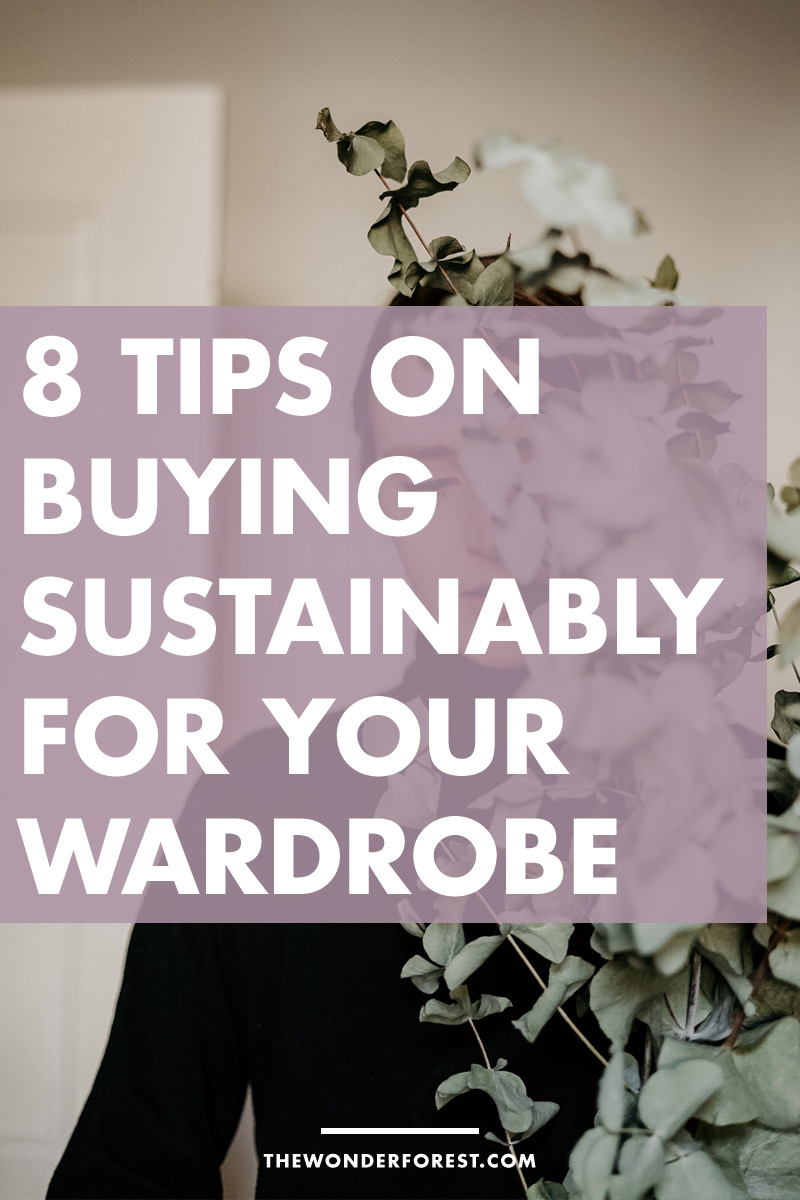 The global fashion industry is currently a huge problem when it comes to pollution, waste and abuse of human rights. If you are
concerned about the environmental impact of fashion and the social impact of where your money really goes then making more sustainable fashion choices is the best approach. And if you are not concerned by any of these issues then you should watch The True Cost documentary on Netflix and it will transform the way you view the world of fast fashion.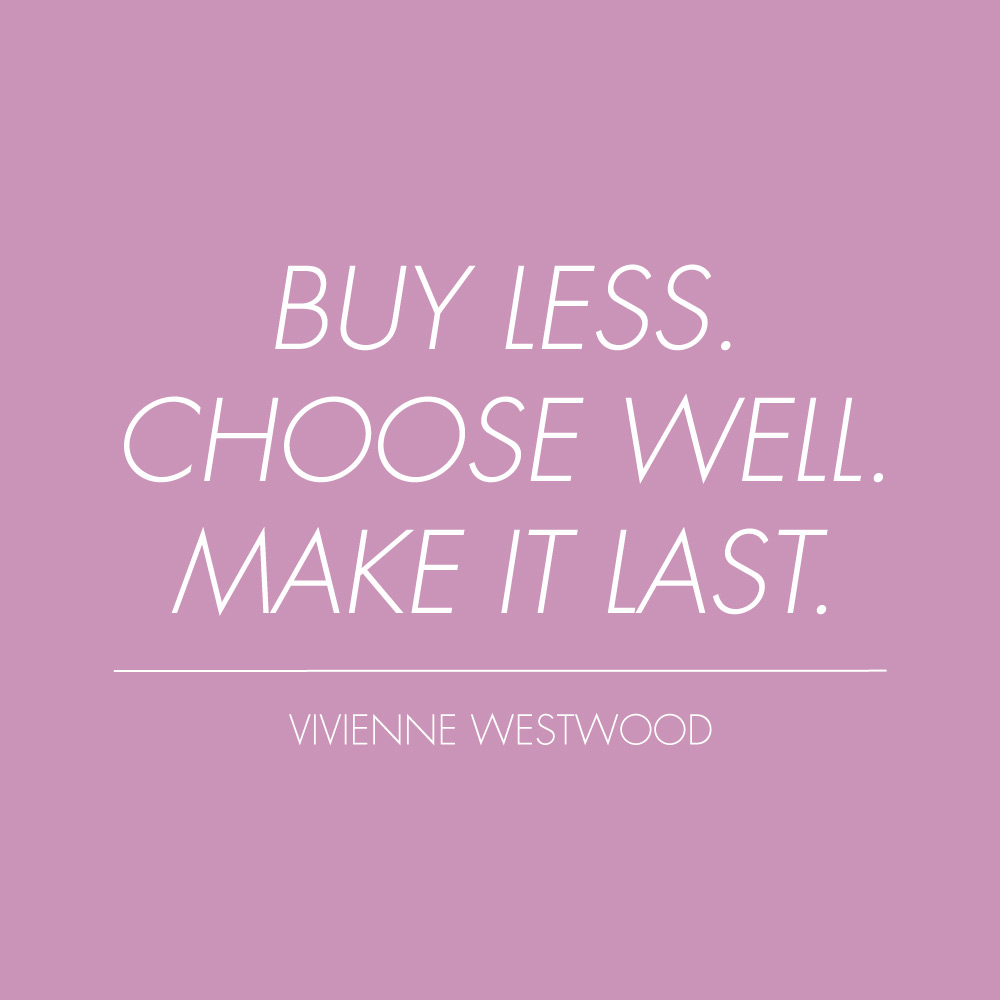 1. Quality over Quantity
Instead of buying 20 cheap on-trend pieces of clothing that you may only wear once, try to buy 1 or 2 more expensive well-made
garments that are timeless and will last you a lifetime. It will cost more to invest in good quality clothing but in the long run it
realistically saves you so much money. Also, consider that if the price tag of an item is very low, its more than likely
because someone else is paying the price.
2. 30 Wears Rule
Before you buy an item of clothing, think to yourself will you wear this 30 times or more? The longer you use a garment and the more wears you get out of it, the more sustainable the impact is. Try to stay away from statement trend led items and choose more versatile styles that you know will never (or at least, take awhile to) go out of fashion.
3. Consider Fabrics
The fabrics you should be avoiding due to toxic production and polluting processes are Polyester, Acrylic, Viscose, Conventional
Cotton and Leather. Try to shop for clothing that is made from recycled Polyester, Tencel, Silk, Hemp, Linen or Wool which means toxins won' be released into the waterways and the overall environmental impact of these textiles is so much lower.
4. Thrift Shopping
Choosing to buy second hand from thrift stores and flea markets means you can find unique clothing that nobody else has for great prices and that you are also helping to keep textiles out of landfills. Vintage street style looks from so many great brands are available in your local thrift store and it always feels so great to give a pre- loved clothing item a new lease of life. Pop into thrift stores regularly and it will open your eyes to a whole new world of fashion.
5. Buy Local
Shopping local is so important when it comes to making more sustainable fashion choices. Clothing from big name chains can mean long carbon emission fuelled journeys, slave labour and chemical spraying all happen in the production and delivery process. It always feels better to be giving your money to local or family owned businesses within your community.
6. Research
Make sure you do your research and find out more about your favourite clothing brands and their sustainability practices. Apps
such as Good On You are great for getting more information on how transparent, ethical and sustainable a brand really is. Some of my favourite sustainable fashion brands are Reformation, Veja, and Everlane.
7. Take Care
Minding your clothes can make a huge impact on how long they will last. Carefully following washing instructions, leaving clothes to line dry and properly storing items will ensure longevity for your wardrobe.
8. Capsule Wardrobe
A capsule wardrobe consists of an edited small selection of versatile styles that you can endlessly mix and match to get the
maximum wear out of each item. The foundation elements of a capsule wardrobe are a classic knit, staple jean, simple tee, warm
coat, everyday bag, timeless jewellery, smart flat, ankle boot and a comfy trainer. Envision a Marie Kondo style minimal wardrobe for yourself.