I'll always remember that email from Mike. At the time, I didn't even know who "Mike" was or that he was Mr. CEO of Myspace himself. His letter was casual and didn't go into a lot of detail. It wasn't until after the fact that one of my developer friends over at the LA office told me I was speaking to the "big guy"… which brought even more questions into my mind.
His email asked me for my opinions. He wanted to know if the new Myspace was something that I'd be able to work with and told me that they were creating a whole new setting for Designers, so they could easily customize profiles. I gave him my honest opinion and told him that the new version they were releasing sucked. I said it would ruin the Myspace experience for everyone and completely run any type of business such as mine into the ground. I told him that if they went through with the upgrades, it would be the beginning of the death of the social networking site. It's not every day that you have the opportunity to share these kinds of blunt realizations with the man in charge… and I thought it was important that he saw things from the perspective of someone like me, who, in a way, helped keep the site alive and added something different to it.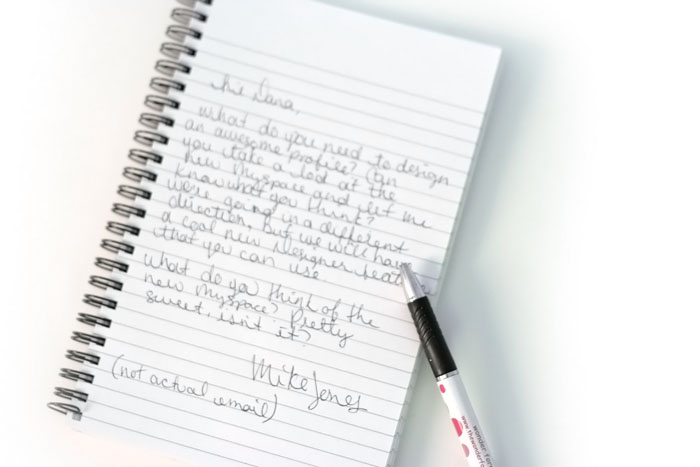 He didn't listen, unfortunately. I spent months going back and forth with him and his developers who kept promising this amazing Designer feature and was told I would be able to try it out… and I was eager to!  If they were taking away the customizable features, I needed to know what they were going to replace them with so that I could keep going on…. business as usual. That day never came and their plans never saw the light of day.
A few months later, Myspace 3.0 was released and it was probably my worst nightmare. Over the years I had hundreds of customized profiles under my belt and soon I had hundreds of emails to deal with. Not to mention, I had to redo my entire business website and change up the services.
Though they had taken away the full-out customization abilities that I was used to (i.e. the ability to add your own CSS code and edit the HTML), there were still a couple things that I was able to offer services for. They still allowed you to edit your header and module boxes and things. I offered all of my past clients a "conversion" service where I would do the best I could to convert their old layout design to the new format. It was hectic, and nothing was as pretty, but it worked and I was still able to go on with my business this way.
I managed to continue working with my company for a while after that. Business wasn't as great because people were put off by the new format. Mike wanted to turn the site into a smaller, "entertainment" network rather than stick to the personal vibe that people loved about it. Slowly over the course of a year or so, the Myspace phenomenon started to die out and Mr. Mike Jones sent out an email to his employees saying the company had been sold.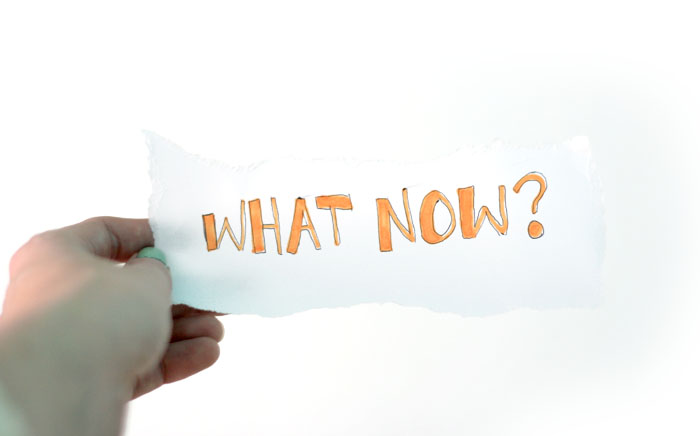 So, that was pretty much that. I was over it. My heart wasn't in it anymore and I didn't want to keep having to jump through hoops to get a simple profile done. Through all of the ups and downs I had experienced over the years, it was kind of bittersweet. On one hand I had no idea what I was going to do, but on the other, I was excited to try new things and move on. The previous four years of my career were entirely dedicated to Myspace design. I can't replace the paths that led me here, that time I received a country music award and was showcased to Bill Gates, or all of the additional experience I gained.  When I started out, I knew the day would come when it wouldn't be a hot product anymore and I always had it in the back of my mind that something could happen to the site and I'd be SOL. I believe that when it was all said and done, that mentality saved me. I was always trying to think of the next best thing I could do if it was all taken away from me.
Thankfully in the end, things ended up working out for me… but I'd be lying if I said I wasn't terrified that I'd be a broke bum who would have to sell the house I had recently purchased. There were a few rough months where I literally had no work. Dustin was still going through the immigration process so wasn't even allowed to work (by law). My bank account was slowly depleting and I was waiting for that "bounce-back" moment… would it ever come???
Stay tuned for part 10!
Have you ever been scared about an unknown future or finances?
Last Updated on