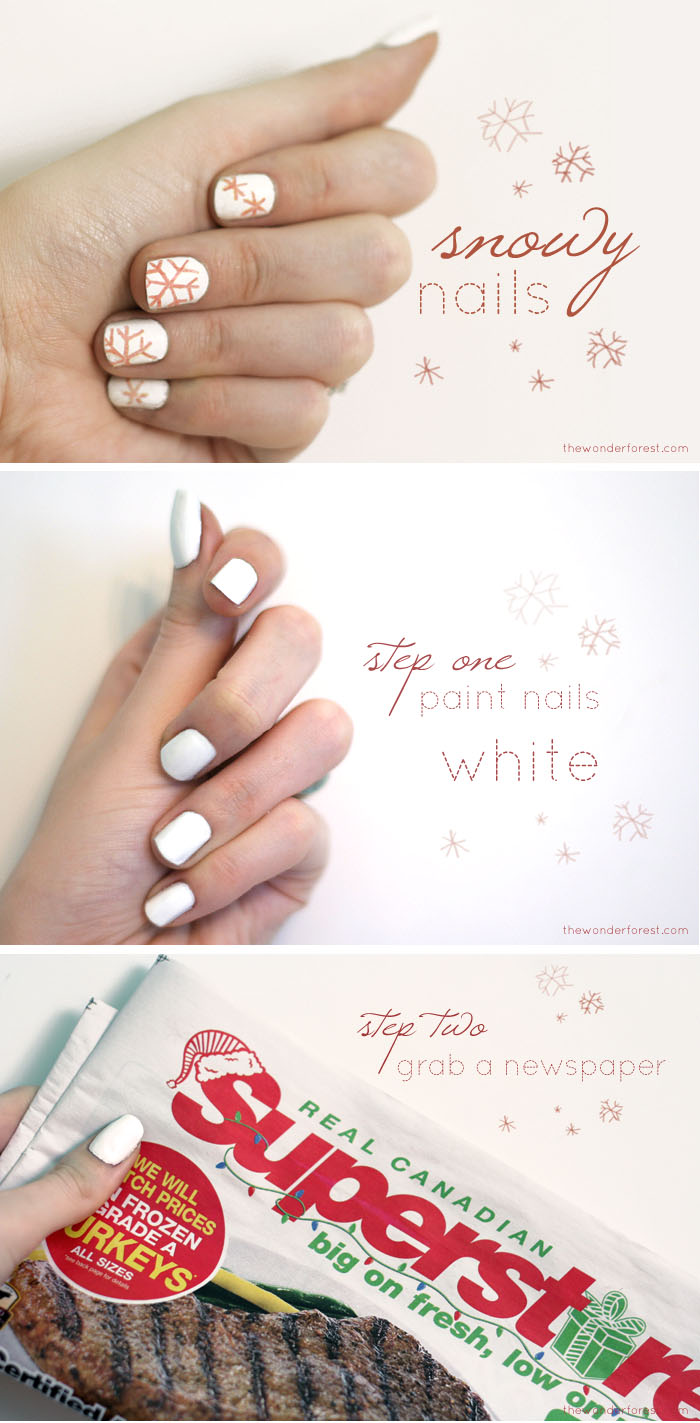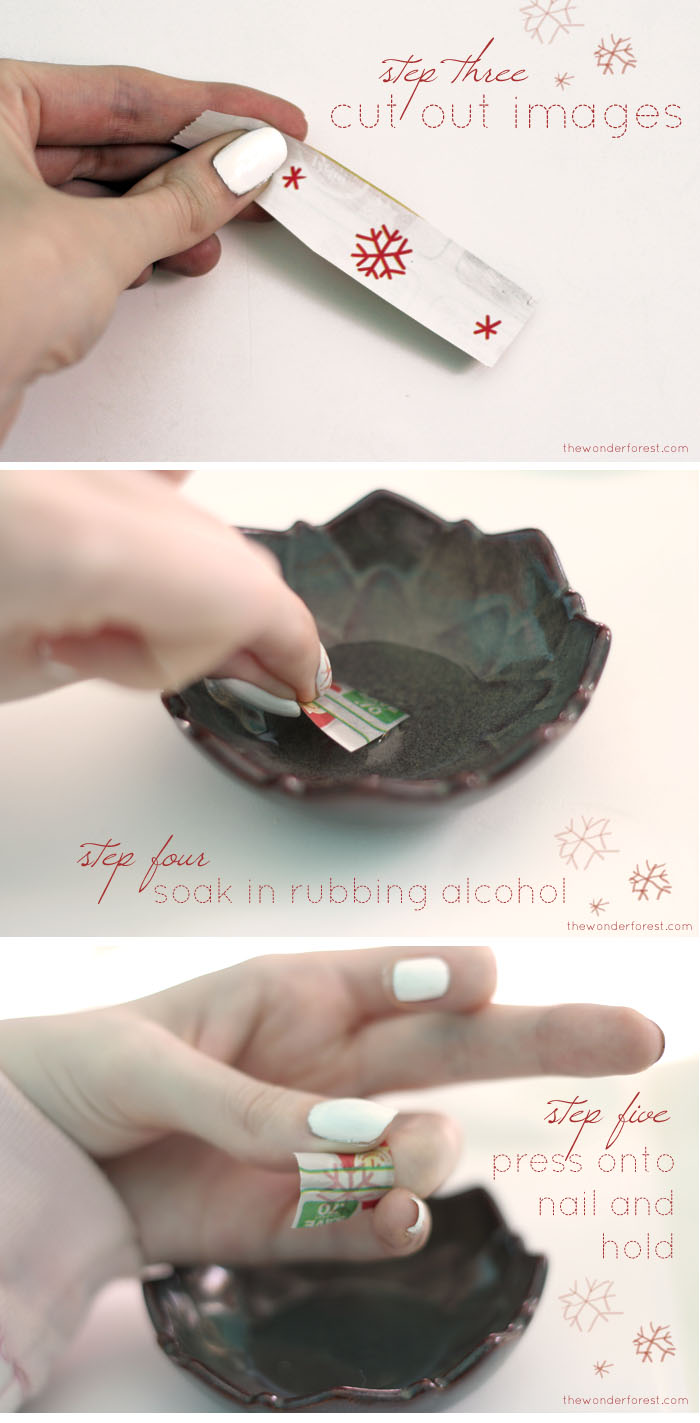 Like this? Pin it!
This little nail DIY is perfect for the holidays! Right now, your newspapers are loaded with cute little winter images, like snowflakes and other festive goodness which makes this really easy. You can also achieve the same effect using any image of your choice and a laser printer (ink jets do not work). I used bits of the Christmas lights from the third photo on my thumbs!
* I forgot to mention to let the polish dry completely before doing the transfer!
It's best to work on a light coloured polish… white works best.  You can also use an alcoholic beverage if you don't have rubbing alcohol.
Enjoy!
Last Updated on