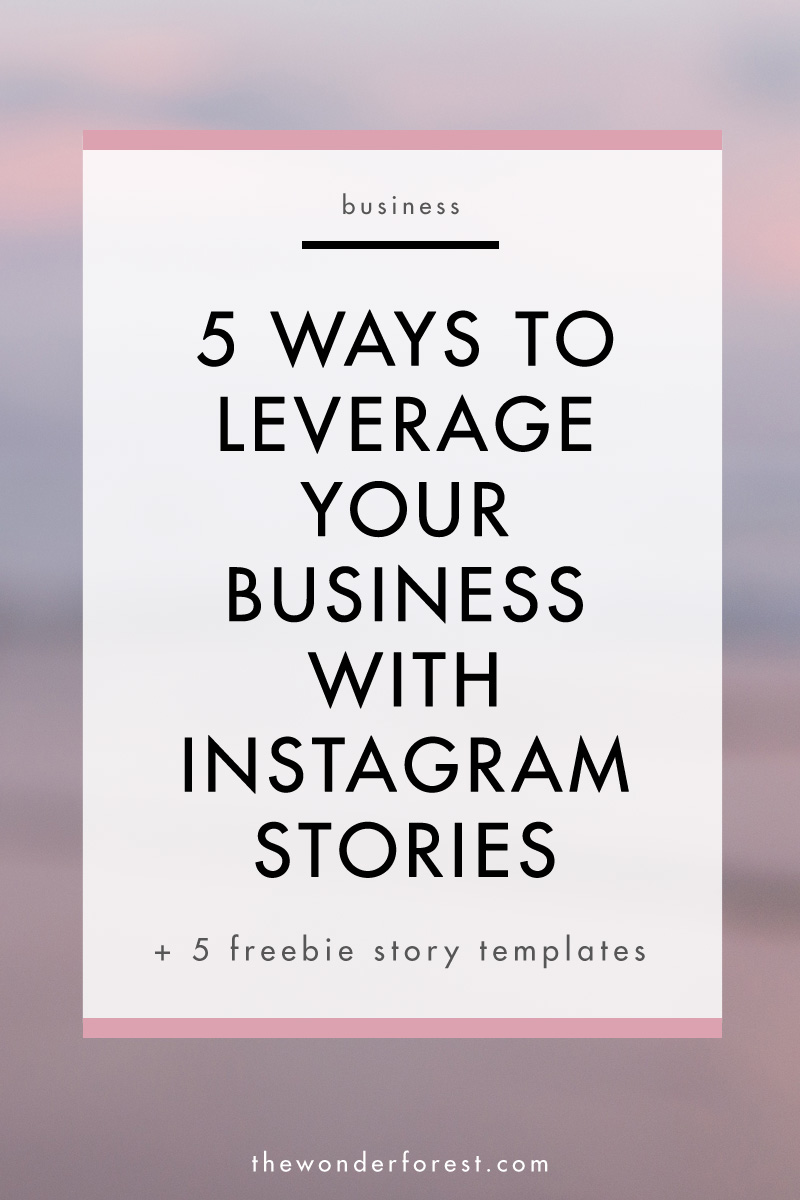 Instagram is not simply an online photo album – it has always focused on community. With all the new features rolling in recently, Instagram Stories have allowed brands to connect with followers in ways never before. By sharing little day-to-day glimpses into your business, the things that are happening right this moment, you can show the fun and authentic side of your brand. With Stories, the Instagram platform has become more interactive than ever before. 
Here are a couple reasons why you should be using Stories to leverage your brand/business
Connect With Your Viewers
Instagram can feel pretty one-sided at times, but Stories allows you to connect with your viewers on a deeper level than simply having them tap the "Like" button. There are plenty of opportunities to strengthen your relationship with them – and if you do it right, you can convert them to a lifetime customer. Here are a couple ways to actively engage with them via Stories:
• Cast a poll to get public opinion
• Do a Q&A session
• Do a live chat and invite others to join the chat (now that Instagram allows two people to live stream simultaneously)
Be Fun and Genuine
Very rarely do people get to see the behind-the-scenes of a business. This is a great opportunity to allow them to see an informal and genuine side of you – a side that they can connect with. Some ways you can use stories are to:
• Show a process
• Highlight fun work events
• Do a live stream
Drive Traffic To Your Site
If you have over 10,000 followers and a business profile, you get the "Swipe Up" feature which directs viewers to a new link once the swipe up on your story. This is huge for promoting your business. You can use this feature to promote a product, advertise a flash sale, and more. This is great because bios only allow you to display one link at a time, but you can leverage Stories to drive traffic to multiple links.
Stay On The Radar
It can be difficult to post great content on a daily basis, especially if you're a small business. You're probably not operating with a marketing team that's dedicated to keeping your social channels active on a daily basis. However, Stories can be as simple as posting a quick unedited photo or video, which helps you get seen by followers on a consistent basis and stay on their radar.
Enhance Your Brand Image
The casual nature of Stories makes sharing effortless, but if you curate your stories in a way that aligns with your branding, it can make you really stand out. It also strengthens your brand because you're displaying the same aesthetic or vibe across different mediums.
Instagram recently rolled out a new feature that allows you to save and display your stories forever. They no longer have to disappear after 24 hours. Right underneath your Instagram bio, there is a Stories Highlight section where you can save your favorite stories for followers and new visitors to see again and again. Now that this feature exists, it may be more important to start curating your stories.
I'm going to share with you 5 beautiful PSD templates that you can use to post curated Instagram stories and wow your followers. The templates are fully customizable – simply replace the photo and messaging. You can even change up the colors to match your brand.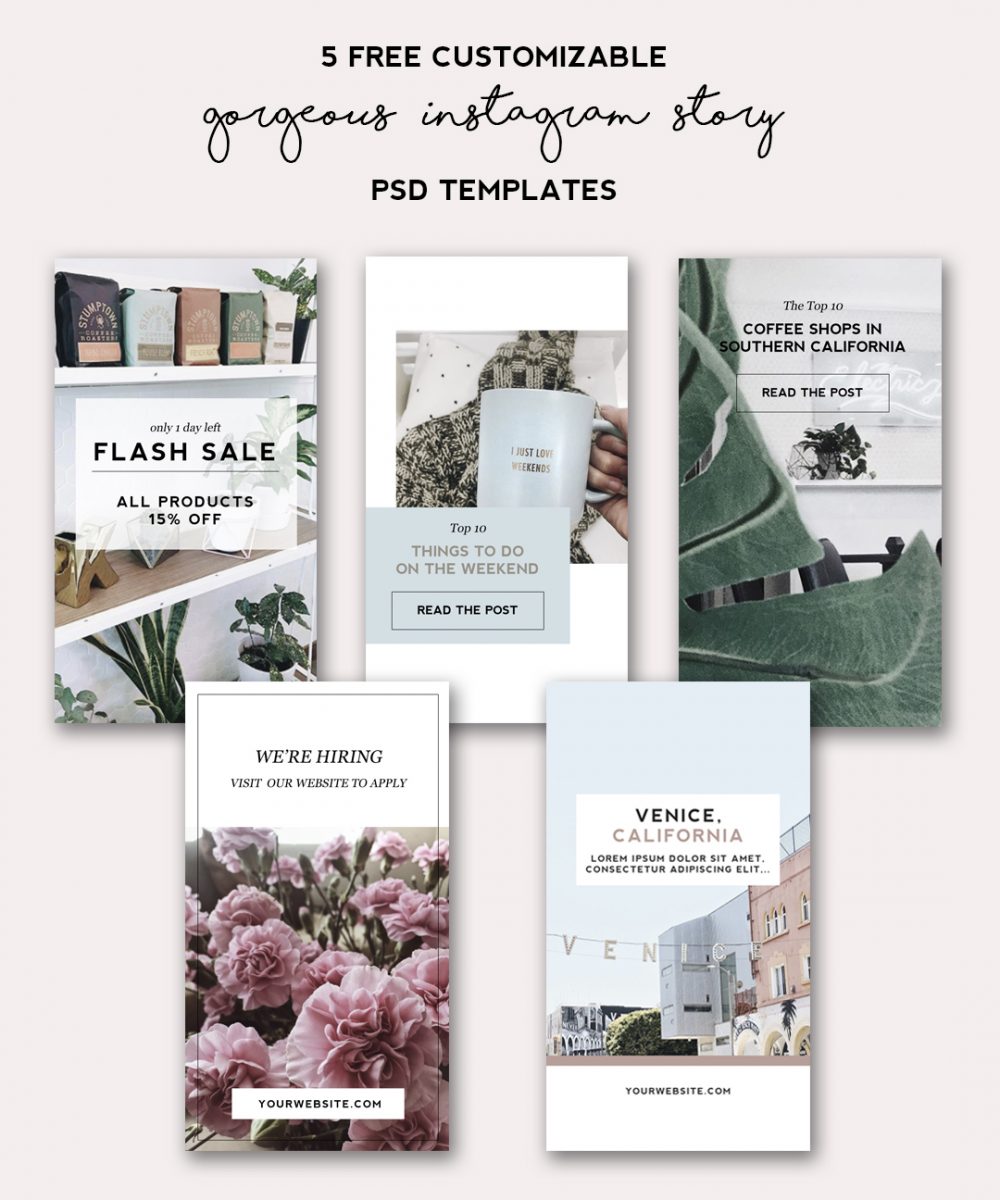 Instagram is constantly releasing new features to help brands reach their ideal customers and build relationships with them. They provide all the tools you need to make your business thrive. Are you already leveraging Instagram stories for your business?
Claim your 5 free Instagram story templates now! Enter your email below to receive your exclusive freebie.
Last Updated on