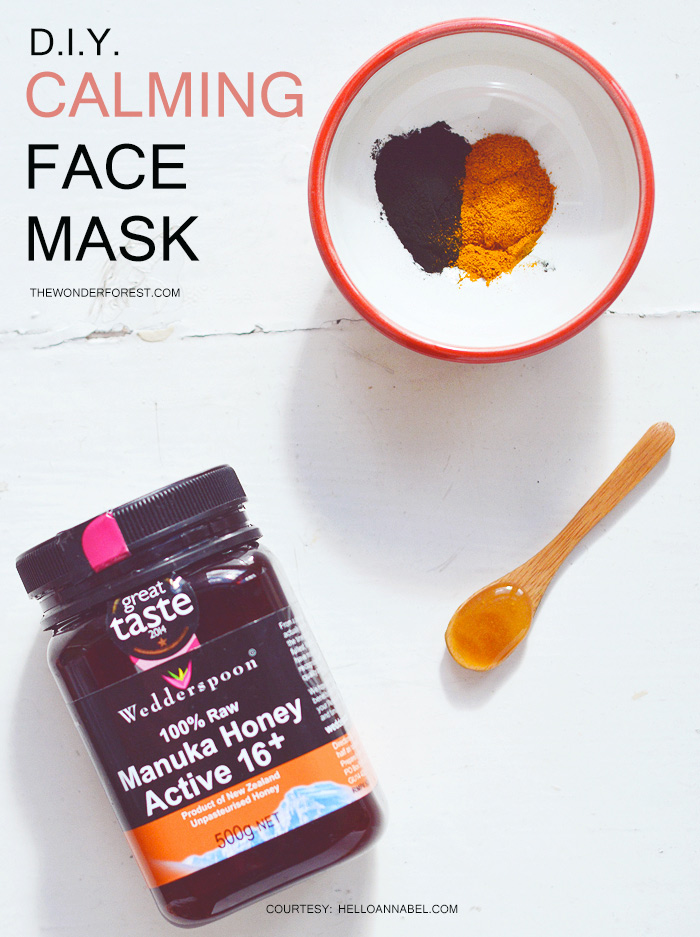 You Will Need:
1 teaspoon turmeric powder
1 teaspoon spirulina powder
1 teaspoon raw, organic honey
Method:
Mix all of these ingredients in a small bowl and slowly add water drop by drop, stirring until you achieve an easily spreadable paste that isn't going to drip off of your face.
Apply a thin, even layer to clean skin and leave for 20-30 minutes before rinsing with warm water and a wash cloth. Turmeric can stain the skin slightly but I find this can be easily removed with a swipe of my usual toner on a cotton pad.
Why These Ingredients?
Turmeric is incredible for healing and calming sensitive skin, softening lines and wrinkles and also lightening hyper pigmentation and acne scars with regular use. It's packed full of antioxidants and has been found to be helpful at reducing redness from rosacea, too.
Spirulina is not just a superfood for our insides, but is great applied to our skin too, it's highly nourishing and rich in beta-carotene, antioxidants and has antibacterial properties to cleanse pores.
Combine these two fabulous ingredients with natures very own liquid gold and you have a face mask that's going to have you glowing in no time.
Last Updated on