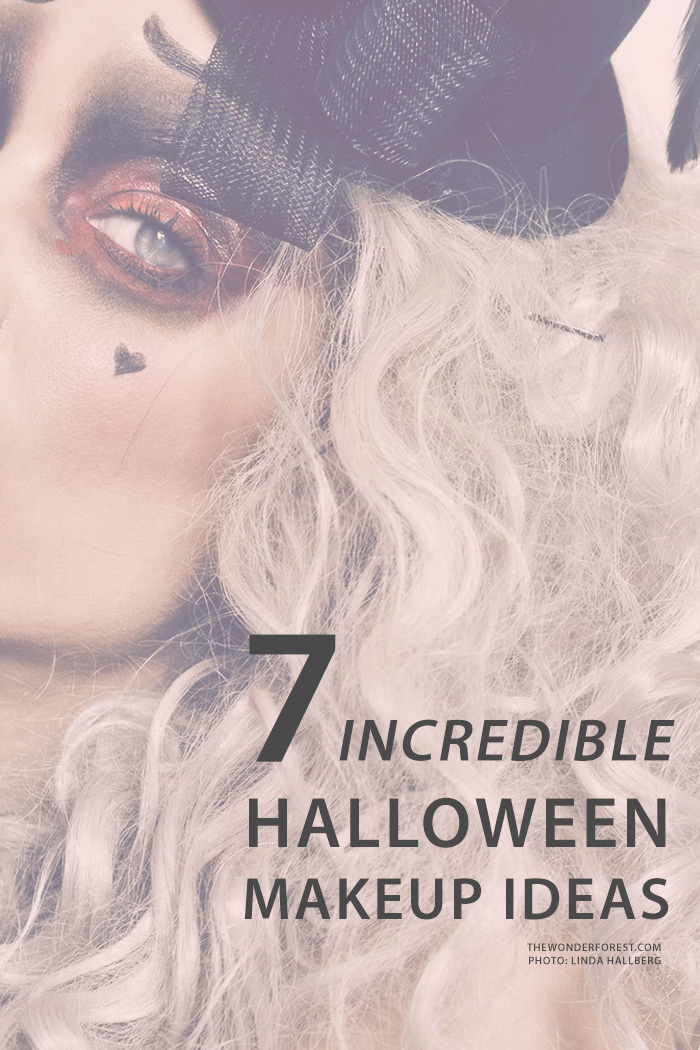 If one thing is for sure, it's that Halloween brings out the best in makeup! It's so fun to experiment with fantasy looks that wouldn't quite cut it in the real world, which is why I put together this collection of incredible Halloween makeup ideas from some of the most talented ladies!
1. Queen of Hearts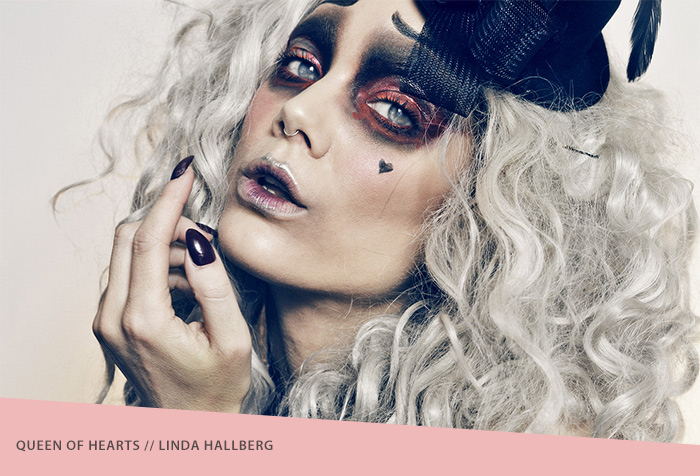 Rule Wonderland with this amazing Queen of Hearts makeup look by one of the makeup industry's most fabulous artists, Linda Hallberg.
2. Warhol Inspired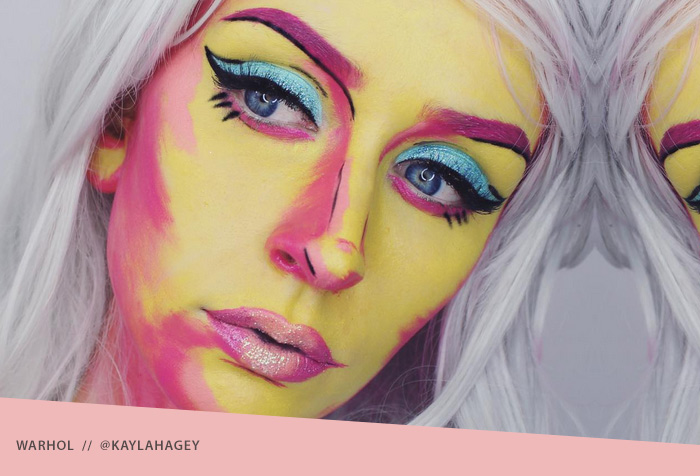 Makeup artist Kayla Hagey showcases some seriously beautiful work on her Instagram page, including some totally unique Halloween worthy looks like this colour pop Warhol inspired face!
3. Smile!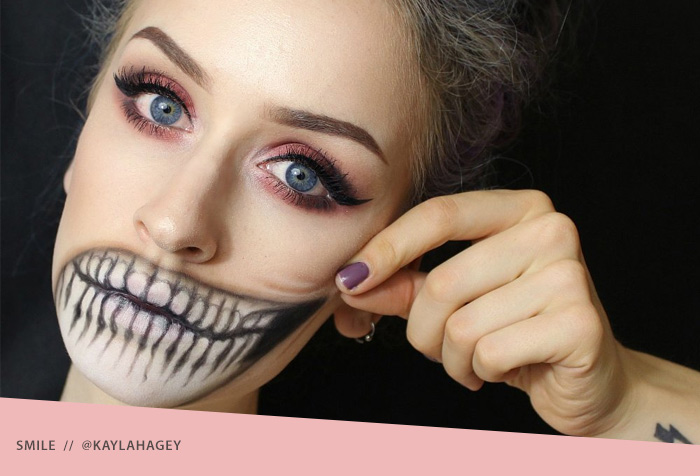 Another gem from Kayla Hagey that is sure to freak out some party-goers!
4. Cheshire Cat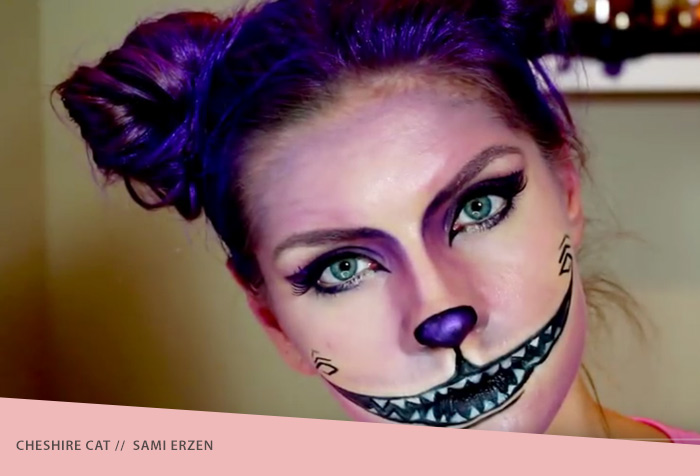 Watch Sami transform into this creepy Cheshire Cat over on her YouTube channel!
5. Haunting Ghost
The dead can still be gorgeous. This ghostly costume and makeup look by Gemma Louise Williams is frighteningly stunning!
6. Harley Quinn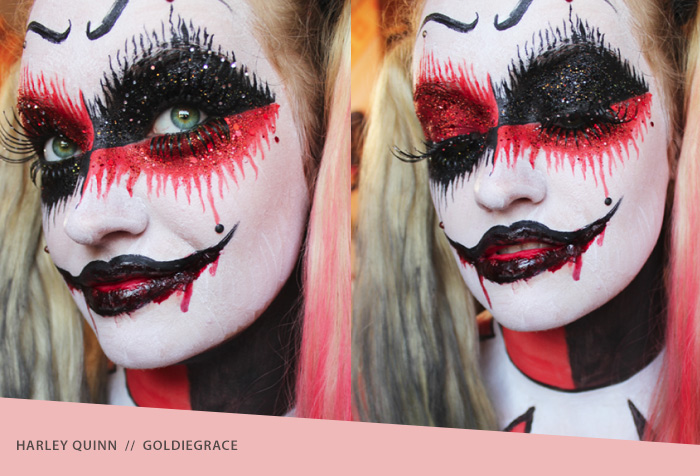 Goldiegrace captures Harley Quinn perfectly in this incredible makeup look!
7. Robot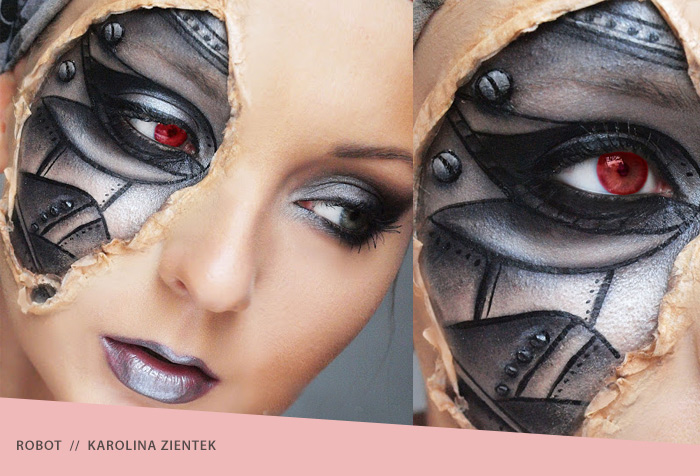 Show off your inner Terminator with this seriously awesome robot idea by Karolina Zientek.
Are you as inspired as I am now?! What are you transforming into for Halloween this year?
Last Updated on