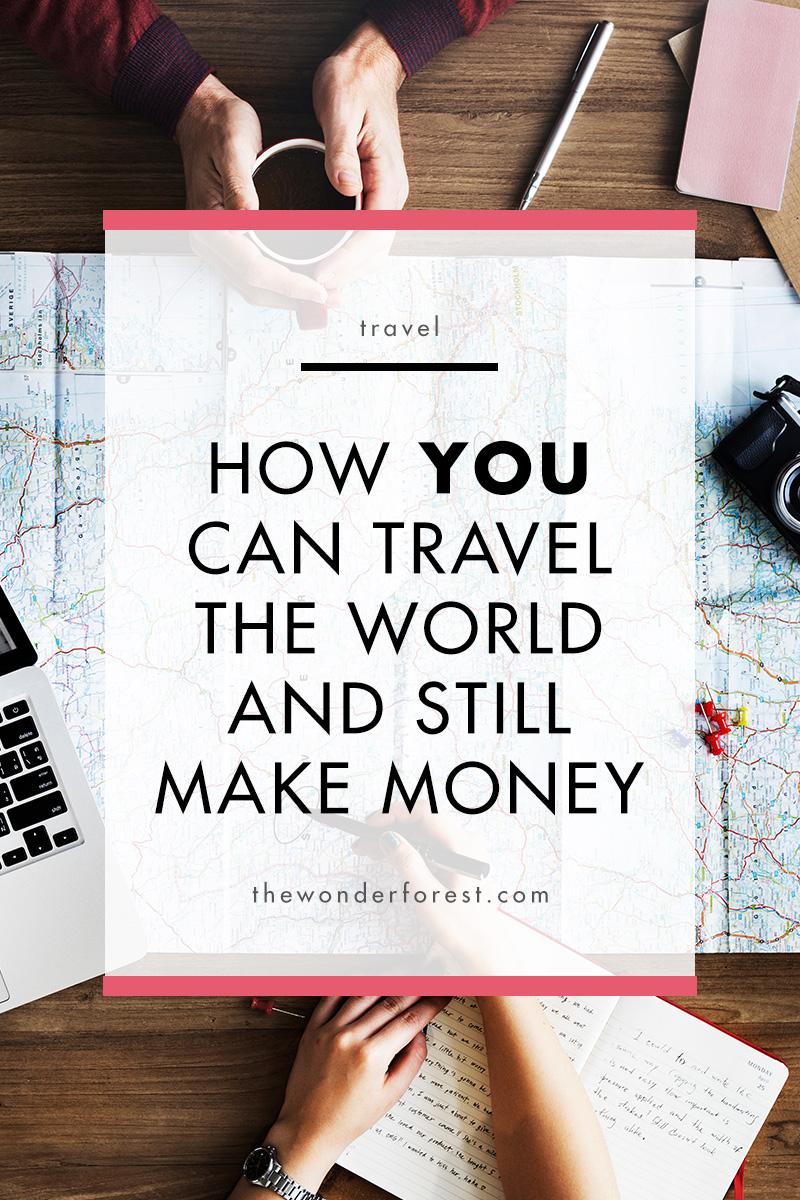 Remote working is the future. Thank you, Internet. It is now incredibly easy to work from anywhere if you have practically any computer based job. Whether it be marketing, design, blogging, social media managing… there are tons of options. You really don't have to commute to an office in this day and age. It's time to explore, adventure is out there!
The Right Job
If you work from an office, dealing with emails, creating web content etc., realize that you can do this just about anywhere. So what's stopping you?
Many employers allow their staff to work from home to save travel expenses or issues with train lines etc. But why does it matter if your home happens to be France? Or Italy? It doesn't! And more employers should consider that many people in creative industries work better when inspired. And what can be more inspiring than travelling the world?
There are many jobs which are remote and will let you to work within your own time frame, allowing you to enjoy your favourite time of day and work as and when you are inspired to do so. Here are just a few job ideas to get you started.
Blogging

Marketing

Graphic designer

Photo editor

Database developer

Researcher

Content editor

Telesales

Content writer

Web designer
Remote Working Tool Kit
Your manager is happy for you to work from abroad, but you still need to work, deliver and meet deadlines. So, what tools do you need to make sure you're on top of it all?
Wi-Fi

Laptop

Email including services like Mailchimp for larger mailouts

Hootsuite or any social media scheduling tool

Skype or Facetime

Shared Dropbox/Google Drive

Asana for allocating tasks and to-do lists

Phone (worldwide data and call plan comes in useful for long distance communication)

Online banking

Online accounting such as Quickbooks
The above will help you keep in contact with your colleagues back home as well as have access to all that they have too. You will also be able to schedule emails and social media posts, ready for the next day whilst you're sightseeing. Automation is the way forward!
But what about phone calls? A remote office can always be useful for small businesses that don't have a head office. For example, if all of your colleagues work from home, various hours throughout the day, you will still want someone to pick up the phone right? Well, there are plenty of remote offices which will deal with your phone calls acting as if they are a part of your company. They can take messages and forward them to you, so that you can email or call them back at an hour that suits you!
And as for mail, the remote offices can also forward mail items to a designated address or scan it and email it to you. 
Other Tips
Check visa information and make sure you have the correct work permits in place

Read reviews on your apartment abroad before you rent

Ensure you have a thorough understanding of what is expected with your colleagues and management

Reach deadlines on time and keep in regular contact with your colleagues so that they aren't left feeling abandoned

Send weekly updates on tasks completed. This will assure your manager that you are working as you are travelling and not just sunbathing!
Working abroad can take a lot of planning, an agreeable workplace, as well as a bit of money to get started – but it is undoubtedly one of the the best thing you can do to live an inspired life. Seeing the world is a gift that not many get to do so if you can, embrace it fully.
Last Updated on