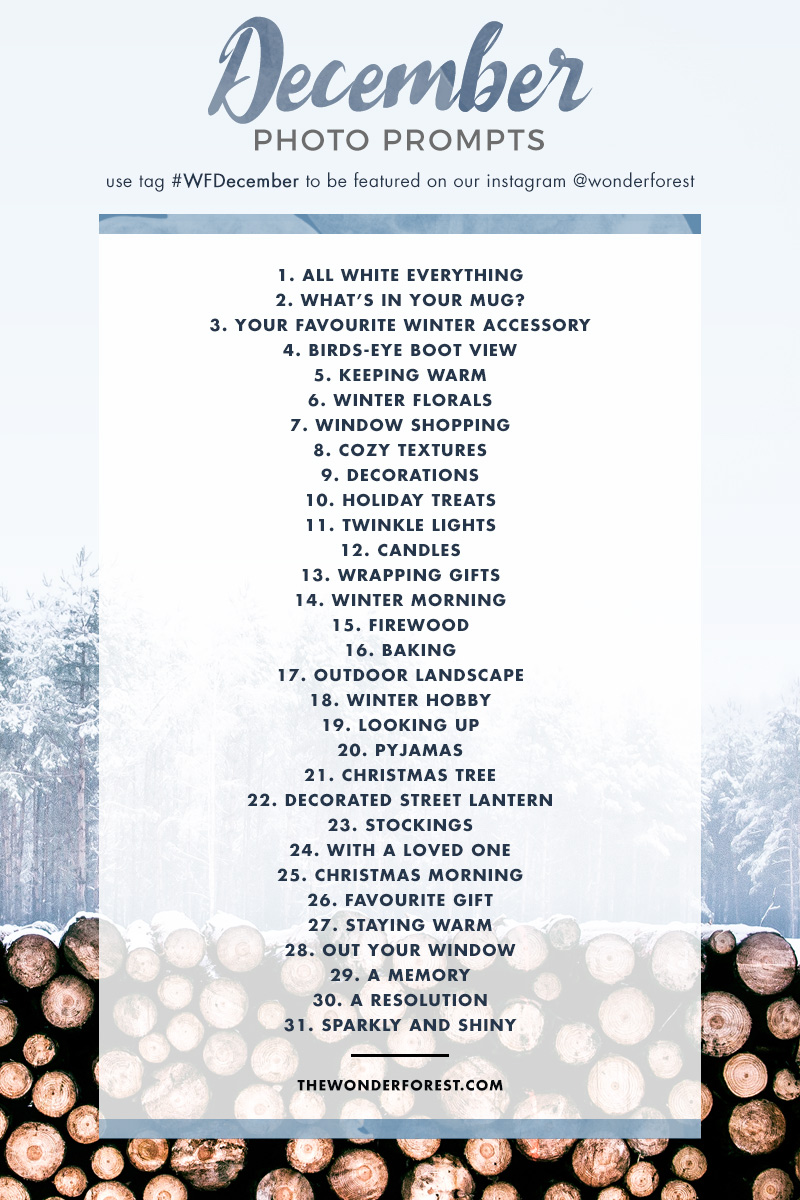 It's finally December! That means chilly weather, warm hearts, and tons of memories to be made.  Capturing those moments in an artistic way is what we want to encourage at the Wonder Forest, so we've put together this December photo challenge to help make your shots the best they can be.
Every day, a new photo idea awaits you. Save this list and share your creative shots with me using the hashtag #WFDecember on Instagram for a chance to be featured on my page.
This is a great way to warm yourself up to photography or just expand your own gallery. We can't wait to see what you create this month!
Last Updated on