Last week I mentioned festival series and showed you how to make a fun feather crown. This week I had the task of creating a piece to wear with these Southwest Print Jeans (which, by the way, I am obsessed with!), and immediately remembered a fabric dye I had stored away that would match them perfectly.
In case you haven't guessed yet from the photo below, I'm showing you how to make your own dip dye ombre tank!  I hope you like the photos and tutorial at the end!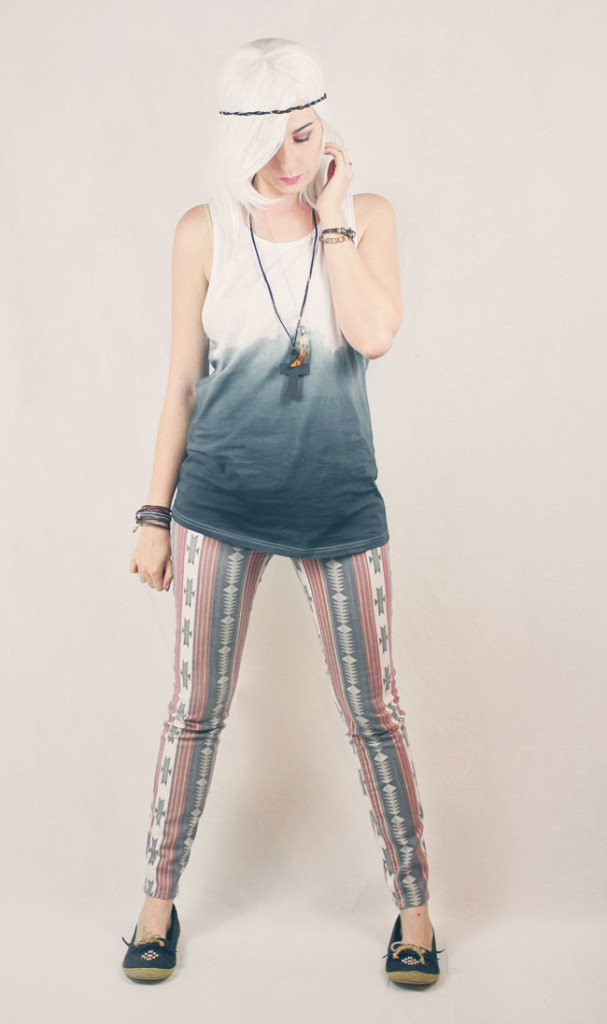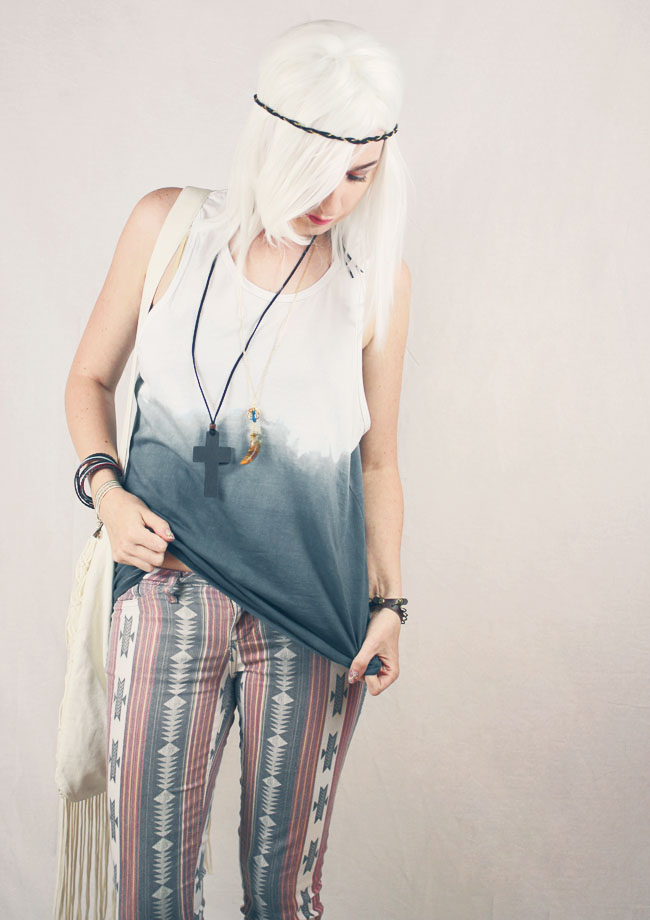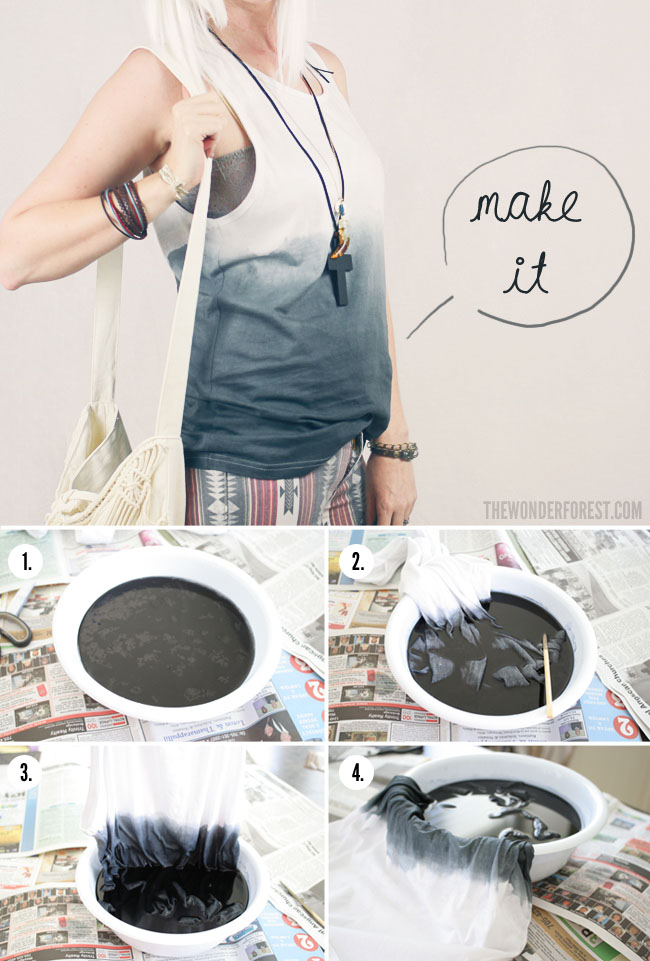 How to make a dip dye ombre tank
You will need:
A plain cotton tank or tshirt (polyester or other materials don't work as well)
Fabric dye. Try RIT powdered dye.
A stick or poking utencil
A bowl large enough for your shirt
1. Start by mixing up your dye. Follow the instructions as per the label on the box. Mine required hot water.
2. WET your tank beforehand. It helps the dye grab on better. It doesn't have to be dripping wet, just damp. Then, stick it quickly into the dye, poking it down with the stick.
3. Lift the shirt out of the dye a few inches and let it sit some more. The longer you let your tank sit, the darker the colour will be… so you're basically gradually creating a gradient as you move your shirt out bit by bit.
4. Continue doing this until you are happy with the outcome! Then take it out of the bowl, rinse in cold water until the water runs clear, and let dry. How easy was that?!
After you do this, you'll find yourself wanting to dye everything in sight. Trust me… I have ombre coloured paper towels and socks sitting in my kitchen right now!!! What other things would you dip dye?
Wouldn't this look great with my Urban Outfitters inspired boho headwrap?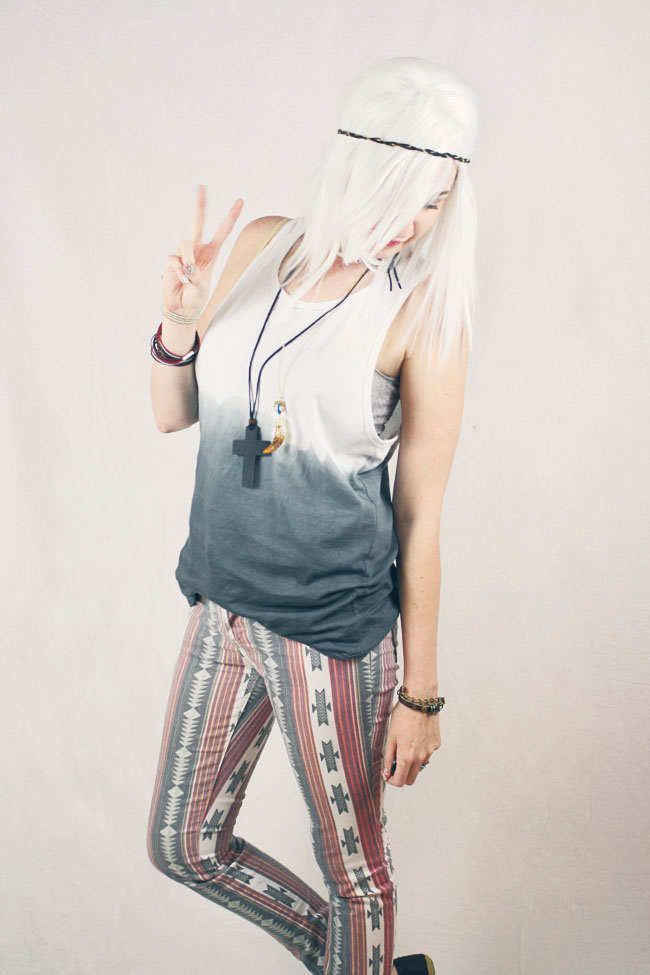 Last Updated on