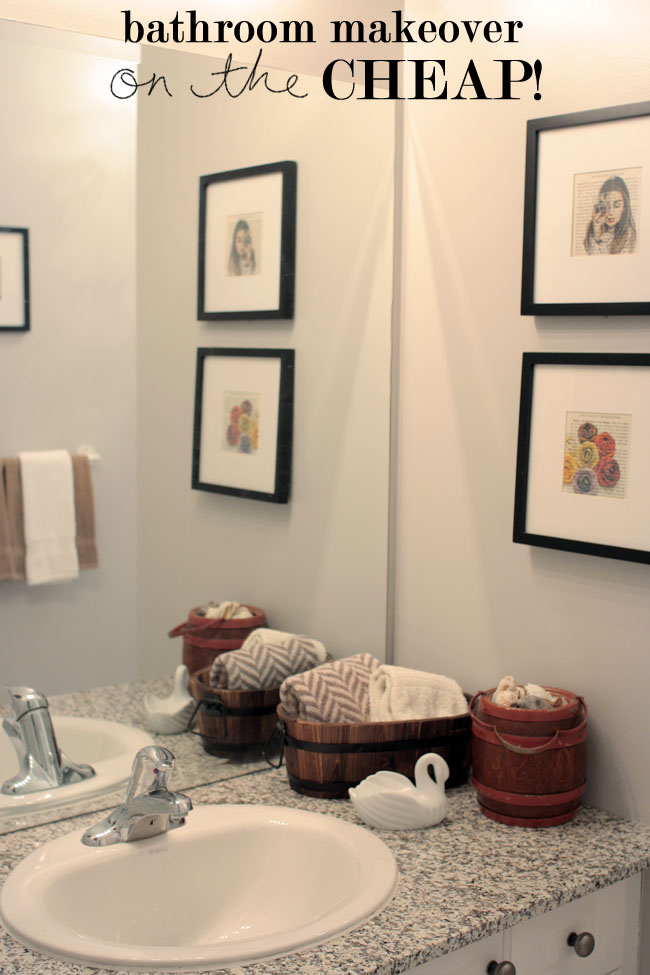 Welcome to my latest home project! I recently gave our guest bathroom a makeover because it was really getting on my nerves!
It had plain off-white walls, a bright green rug and toilet seat cover, mismatched artwork, and a childish owl curtain. It was basically the room in the house that got no love and I desperately wanted to change that… only I really didn't want to spend a ton of money. Here is the outcome and my money saving attempts!!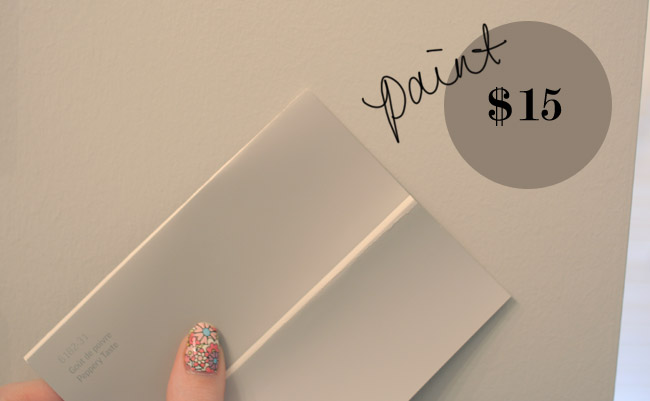 paint swatch I wanted originally, and what I ended up with on the wall!
My first big save that started it all was the paint. I knew I wanted to paint the room this colour, and it just so happened that while at my local home improvement store I lucked out big time.
In case you didn't know this, you can go to the paint area and they will usually have cans of "error" paints. Paints that were mixed incorrectly or the wrong shade. They price them to sell so you can really score some good paint deals this way.
They just so happened to have a colour extremely similar to what I wanted, so I picked that up for just $15 (normally would have been about $38).
This post contains affiliate links for product recommendations. Any purchases made through these links help support the blog with a small commission. As an Amazon Associate I earn from qualifying purchases.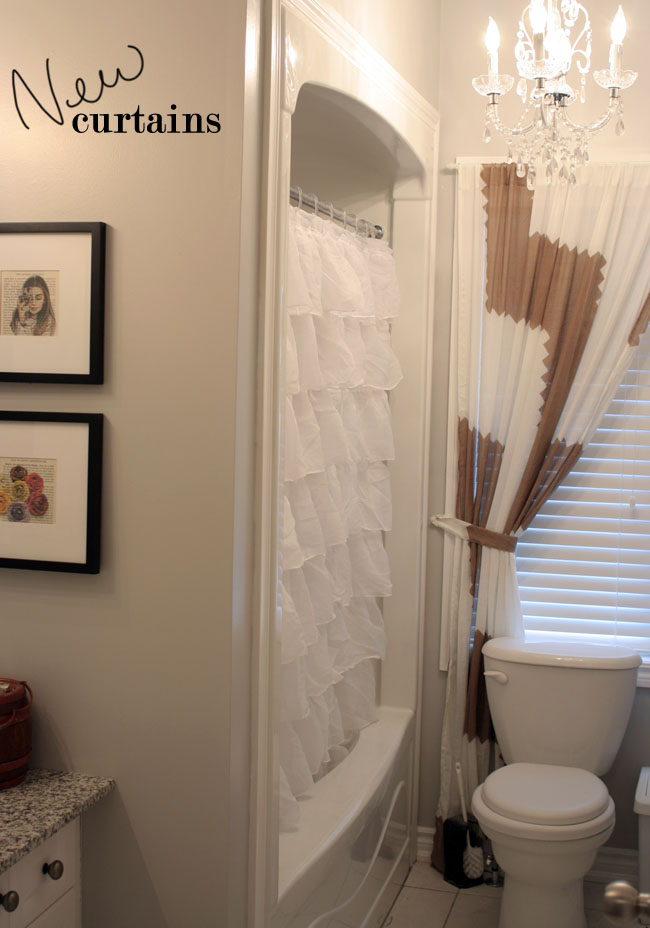 I'm sure you all know those lovely waterfall ruffle shower curtains currently selling in Anthro and Urban Outfitters quite well. I have always loved them, but have always hated the price tag.
They retail for $80+, and honestly I just don't think they're worth that much. I considered making some myself since it would be super easy to do, but after I found these ones on Amazon (for just $24!) I figured the cost of fabric would probably be about the same anyways, and I wouldn't have to do any work.
I also grabbed that brown and white window curtain from Urban Outfitters on sale for $9.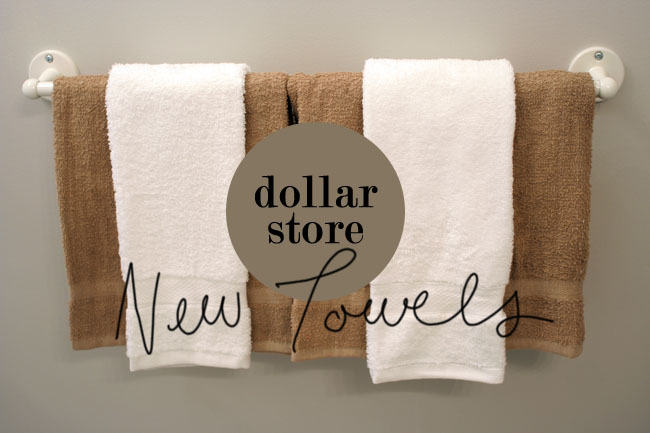 Towels are always an easy update. You could spend $4 per towel at your local home store, or you could head on up to the dollar store and stock up!
The brown ones came in packs of two. They aren't as great of quality as the white ones that sold separately (which I'd totally compare to those $4 ones in stores), but they work for colour. Total cost: $4.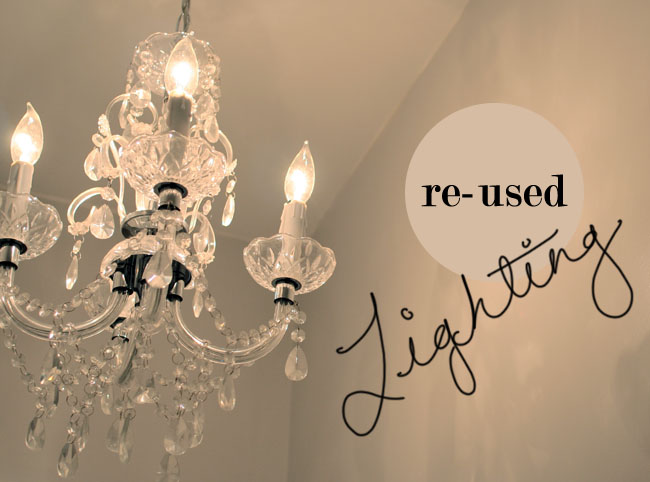 This chandelier was in the entrance of my old condo. Since we moved here, it had just been sitting in the basement, waiting for a new home. I installed it and I think it works perfectly with the space. Total cost: nothing!
A room isn't complete without artwork! Remember these DIY Book Printed pieces I shared with you a few weeks ago? They've found a permanent home in the guest bathroom.
All of the other little things found in here I simply moved from other areas of my house. For example, the laundry room had a white mat, so I moved it into the bathroom. You can pretty much decorate a new room by just moving things around your house!!!
And just in case you wanted to see the ugly "before" (sans colourful towels and hideous mat):
I'd say it's quite the difference! And now a room that I enjoy passing by. What's the cheapest amount you've ever spent on a room makeover?
Last Updated on