Transforming your dorm room into a space where you can thrive is one of the most fun parts of going to college! With limited space and lots of decor ideas, you'll need to carefully consider what dorm room decor goes where. Organizing hacks are part of the college dorm room experience, and we're totally here for it!
Storage Ottoman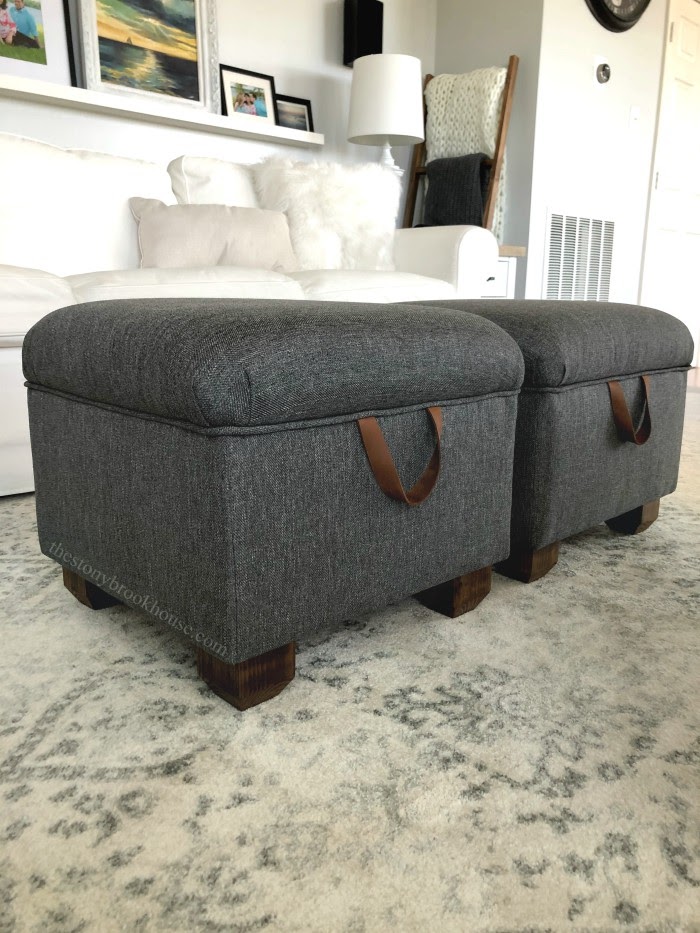 Part storage space, part seat – a storage ottoman is a practical piece of dorm room decor you'll love. Great for stashing extra blankets or bulky clothes that don't quite fit right anywhere else. They're also the perfect extra seat for when friends visit. You can even make your own!
Over-The-Bed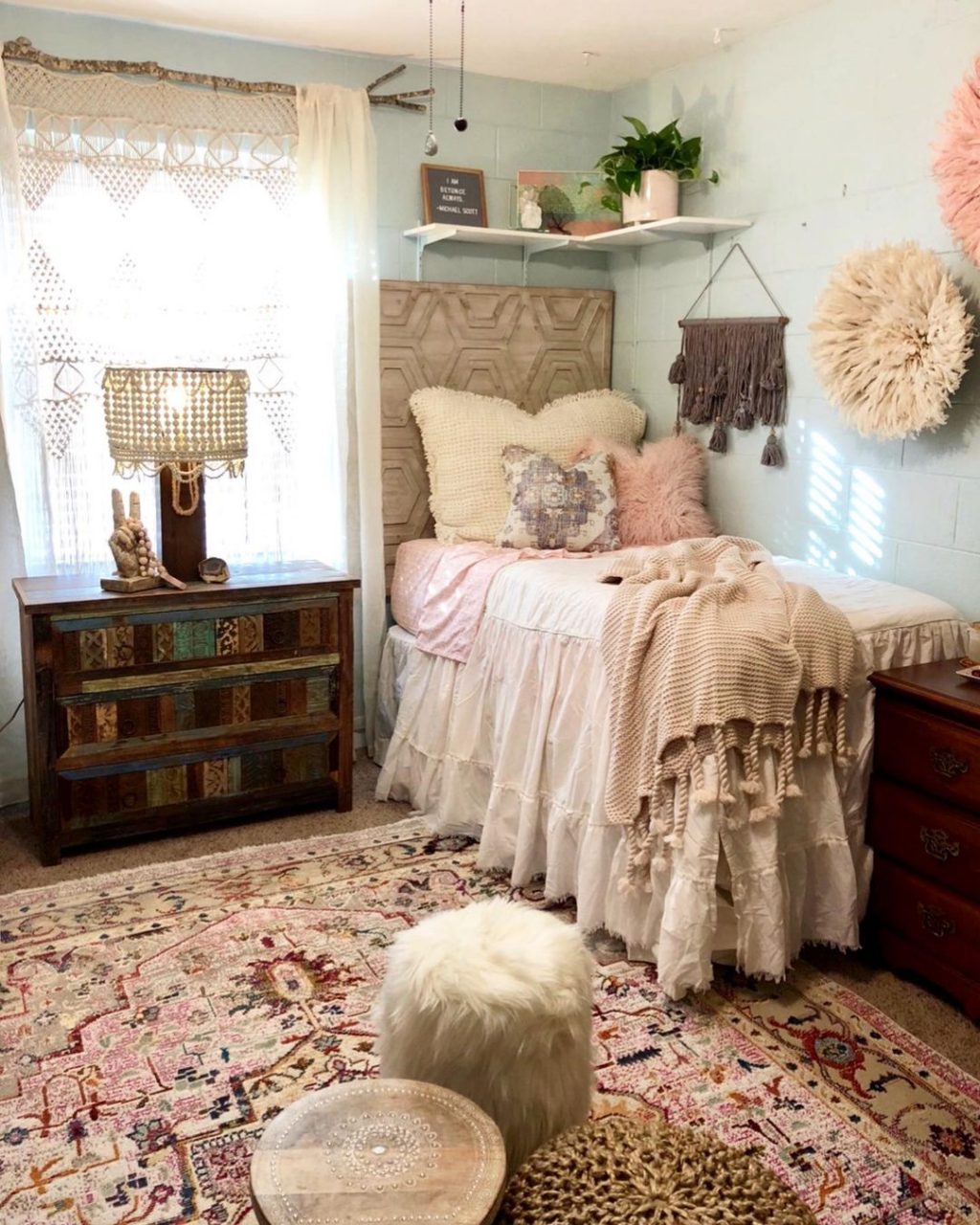 When you're short on floorspace, going vertical is the key to creating more space visually. Add your own personal touch to the room by putting shelves over your bed and displaying your favourite decor or photos on them. Or, add a mirror or another decorative element to use up the space in a creative way.
Lofted Bed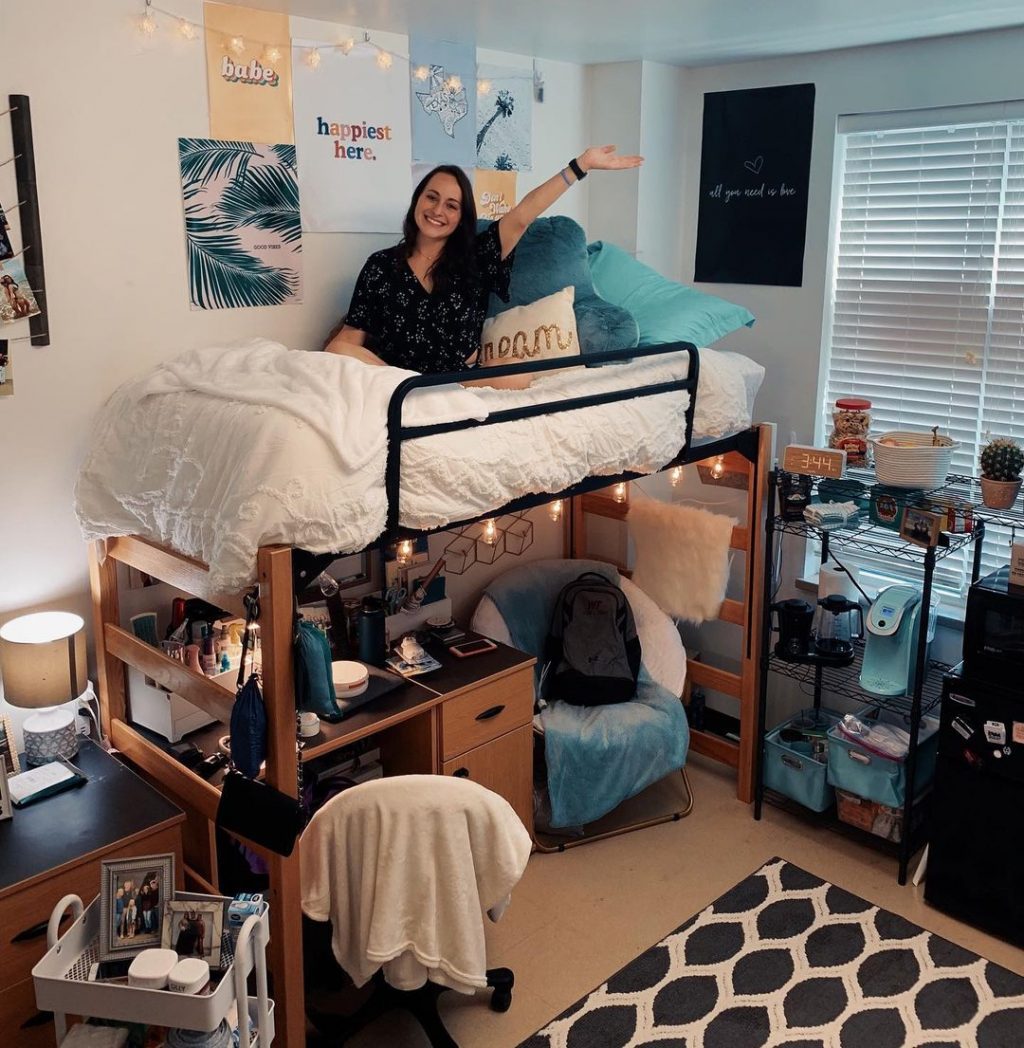 Lofted beds create space that would otherwise go to waste. There's so many options – you could put your desk underneath, or take the cozy path and add a sofa instead. Some clever students even string up hammocks for afternoon naps!
Macrame Decor
Keep things boho and chic with some macrame decor! Other than wall hangings, macrame wall shelves are a practical and pretty addition to your boho dorm decor. They're a great place to store plants and trinkets, you could even get creative with your roommate and make your own – check out the tutorial here.
Neon and Twinkle Lights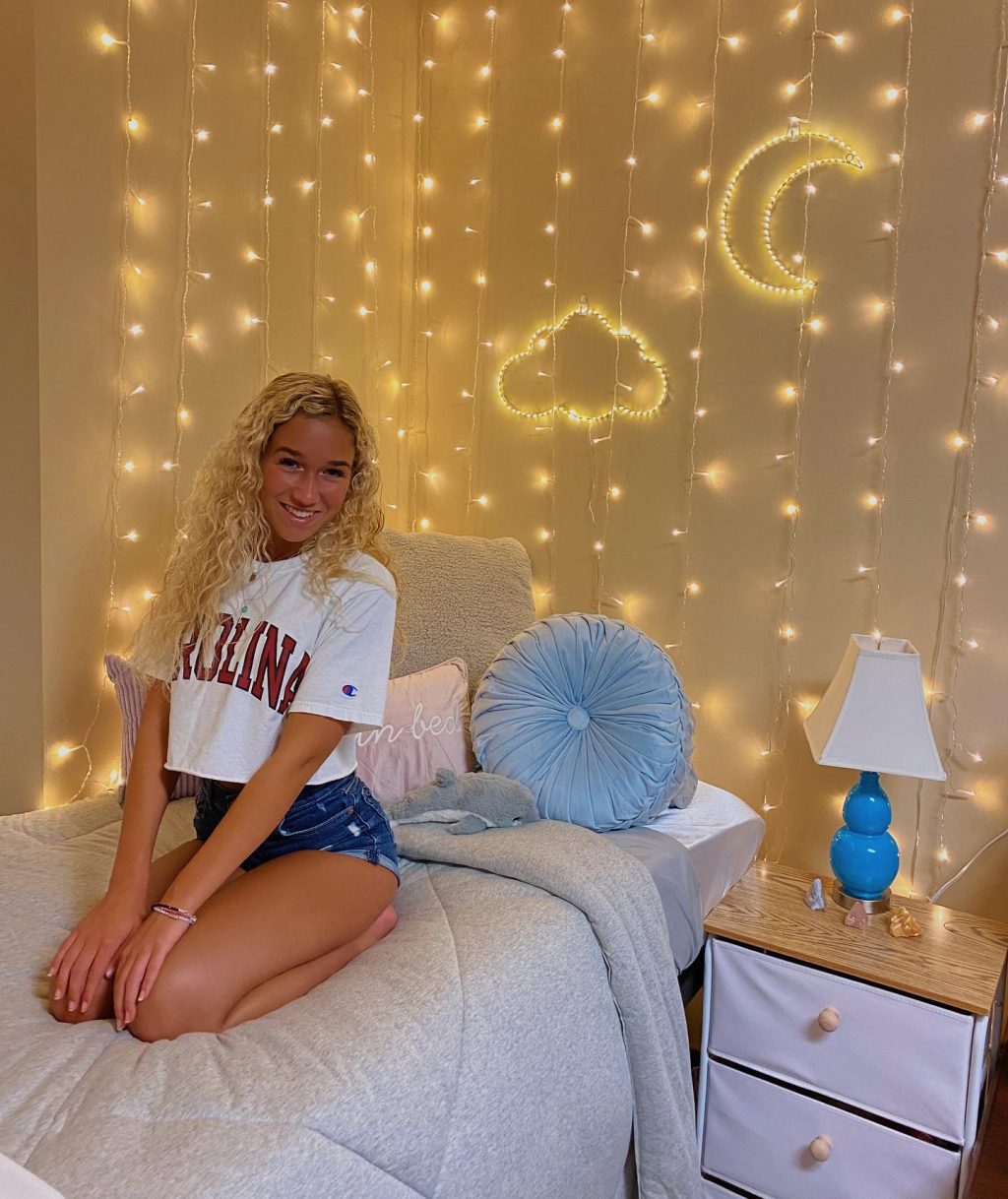 Twinkle lights have long been a staple in dorm rooms, but one of the most popular trends as of late is to also add some fun neon lights to your space as well. You can find these in a variety of shapes and sizes — and you can even get a custom sign made with your name!
Desk Drawer Organizers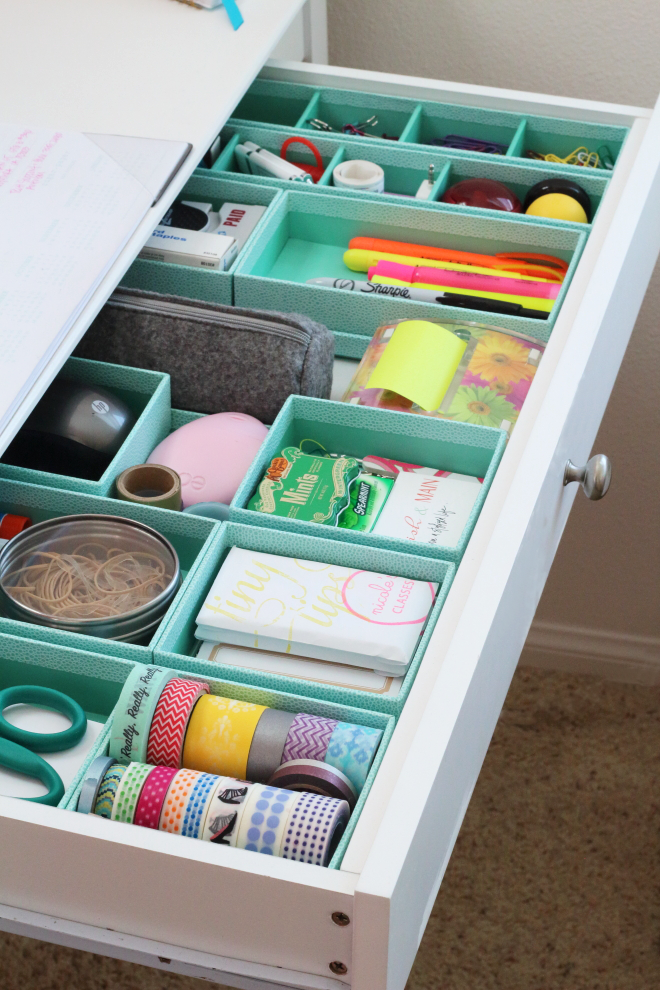 College desk drawers usually end up becoming stash spots for random junk. Once they're full of said junk, we avoid thinking about them until it's time to move out. Desk organizer trays are a dorm room organizing hack that ensure you can always find a pen in a pinch.
Posters and Prints Galore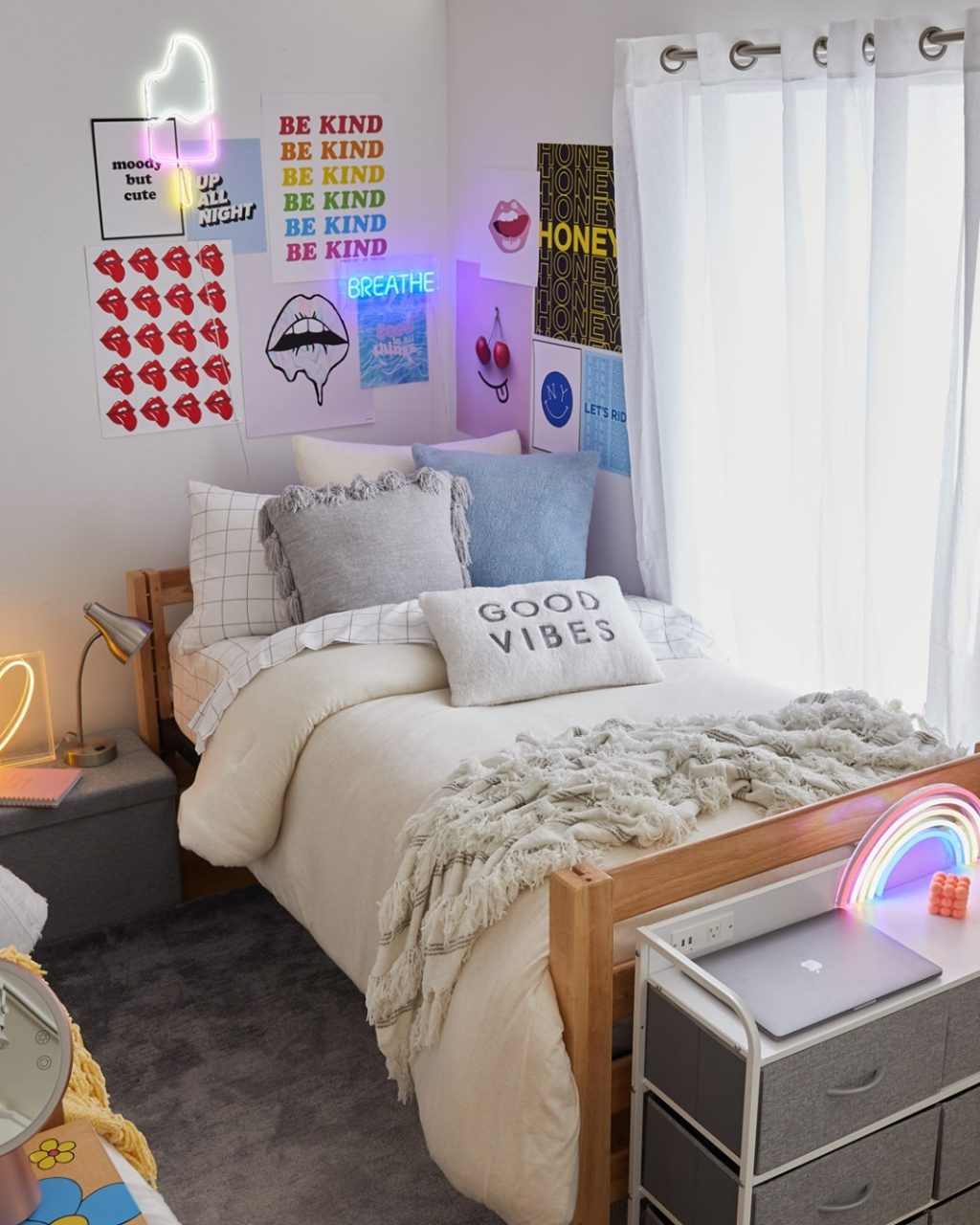 The best thing about decorating with posters and prints is that you can swap them out easily whenever new inspiration strikes. Go for a theme or just fill your walls with all the imagery you love!
Under Bed Storage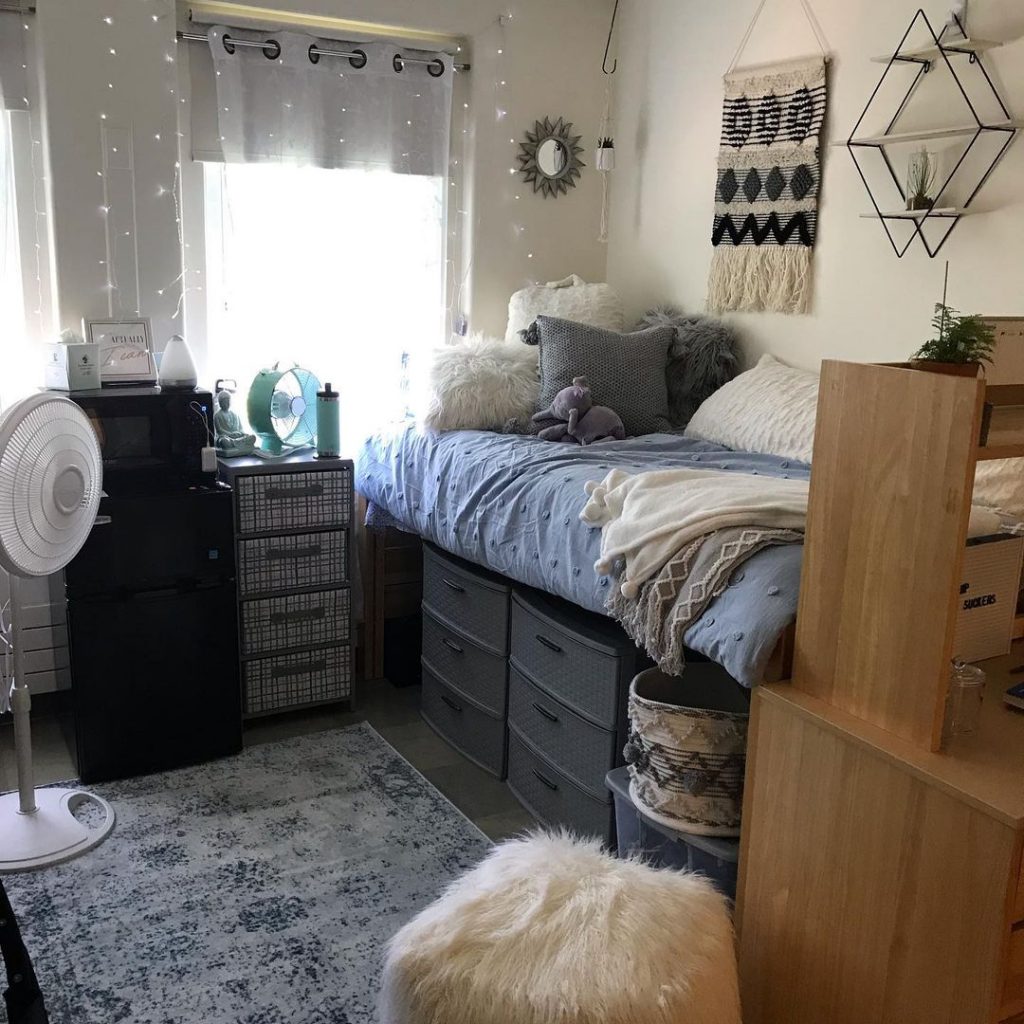 Most dorm bed frames are adjustable, which means you can lift them up and create loads of extra space underneath. If you can't adjust the height of your bed, bed raisers are the perfect solution. Don't let that space go to waste.
Mirrors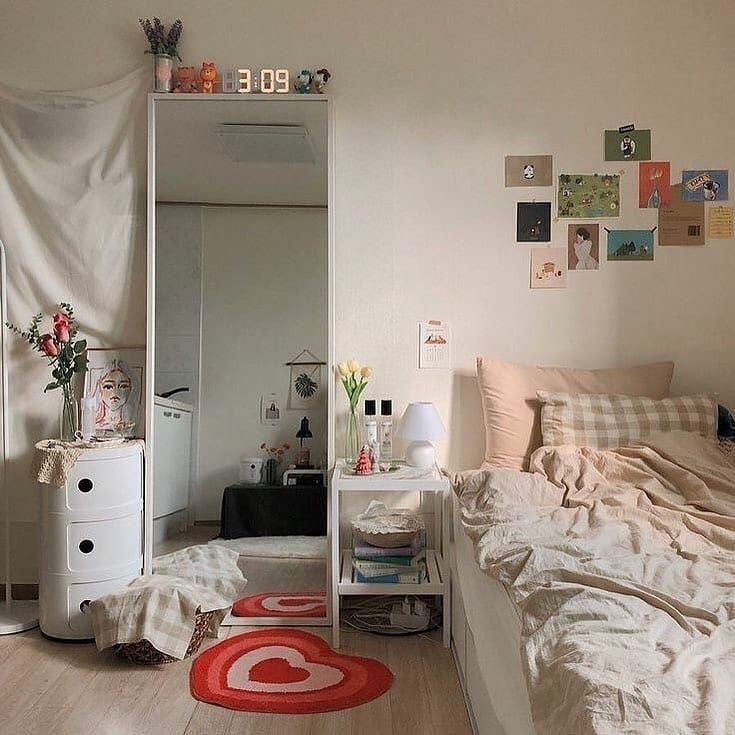 Mirrors are practical dorm room decor that give the illusion of space, and will be perfect for taking selfies of your best outfits. The ultimate organizing hack is to go the extra mile and get a mirror with built-in storage that you can keep your jewellery in.
Mini Kitchen Area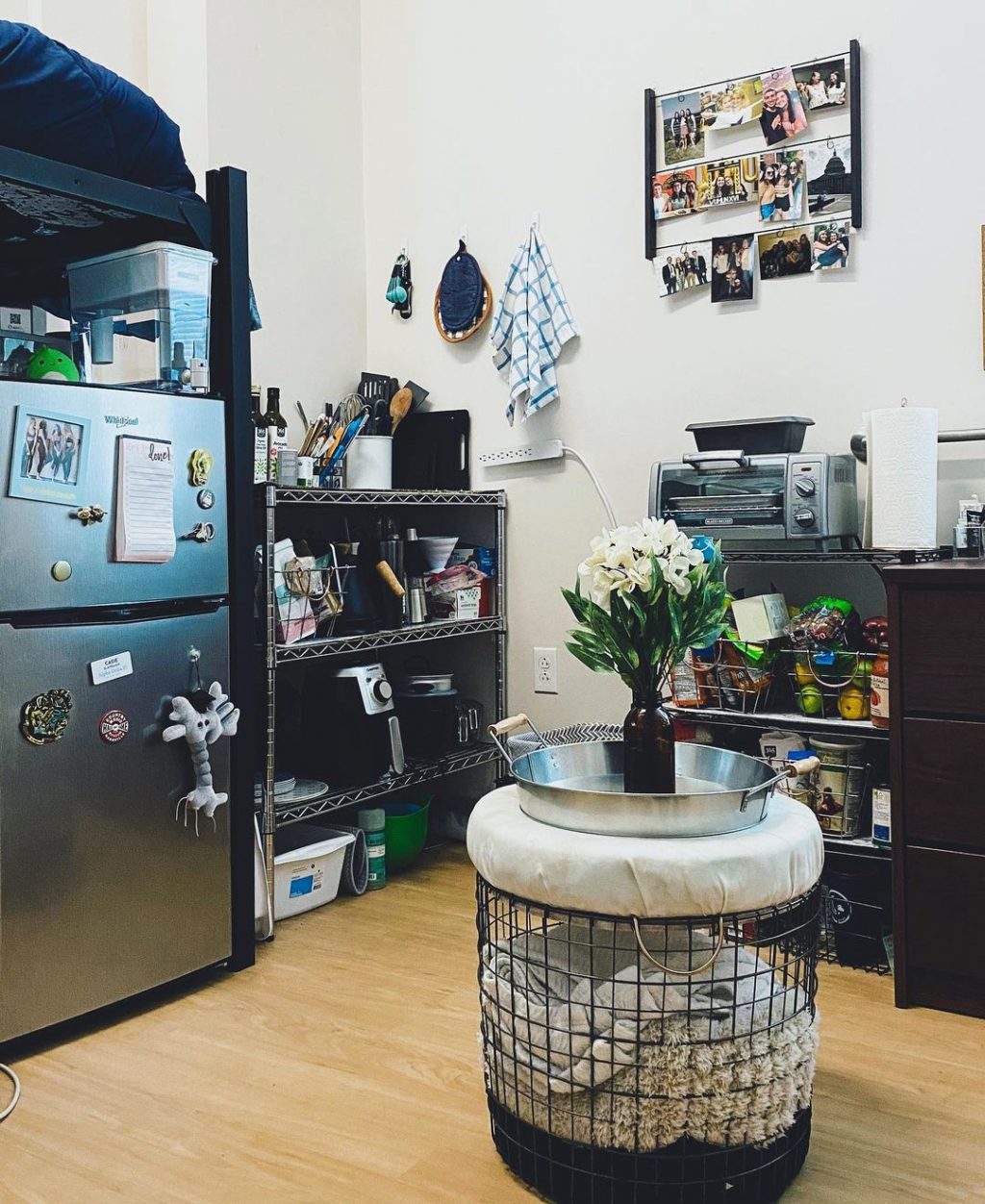 A make-shift kitchen will save your life before early morning lectures and during late night cram sessions. Creating a designated kitchen space where you can keep your snacks, utensils and cups all in one place means you'll always be able to grab a quick meal on the go.
Wall Tapestry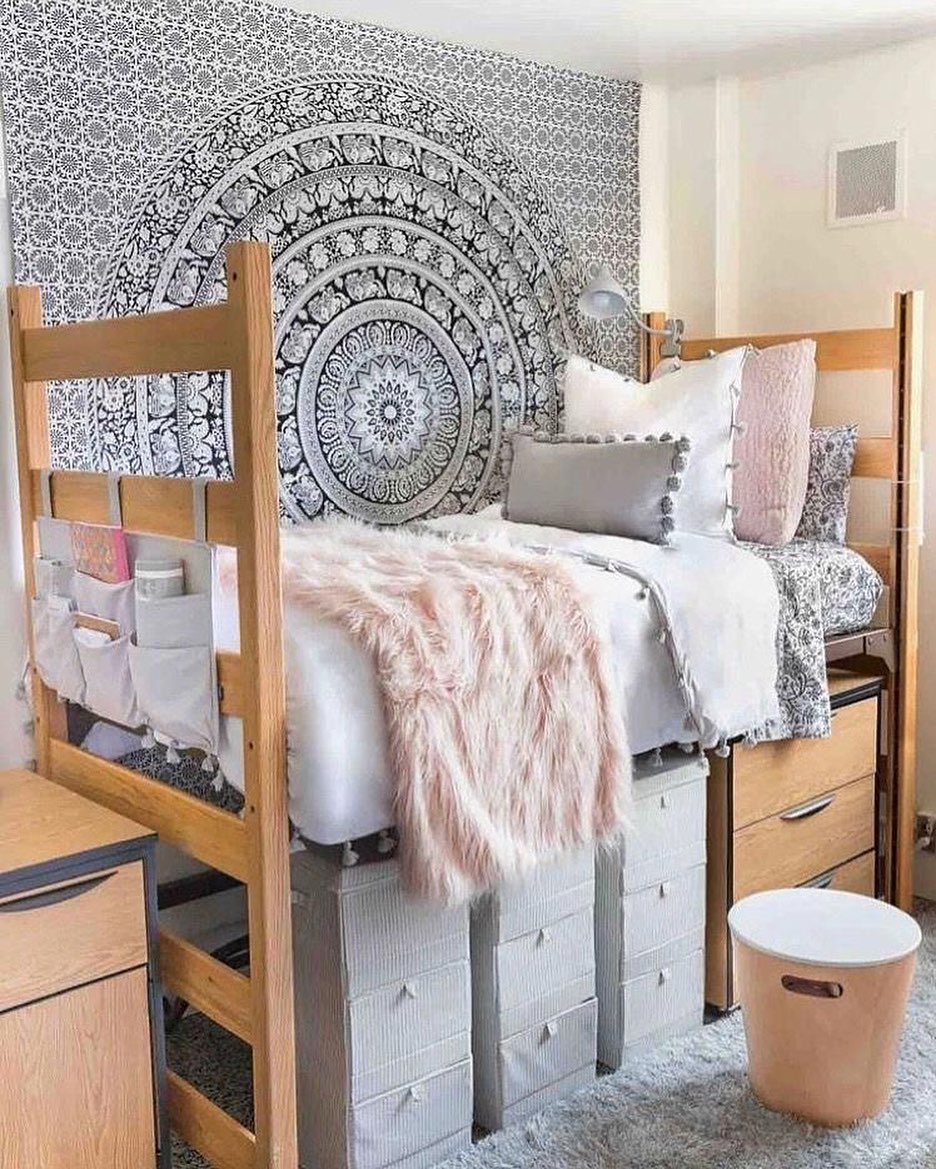 Hanging a tapestry is a great way to quickly transform your dorm room, especially if you can't hang shelves or paint. Adding textiles to your walls is also a great way to warm up a space instantly.
PIN THIS: