Summer is in full swing and I'm sure that our schedules are packed with beach days out, theme parks and garden parties. So how about those days in?
Keep yourself occupied with a tactile activity like crafting – fun for both children and adults alike! The beauty of DIY crafts is that you can use bits and bobs from around the house to make something beautiful and homemade!
Whether you're a beginner at DIY crafts or a seasoned pro, let's get into some creative projects to fill your summer days.
Suncatchers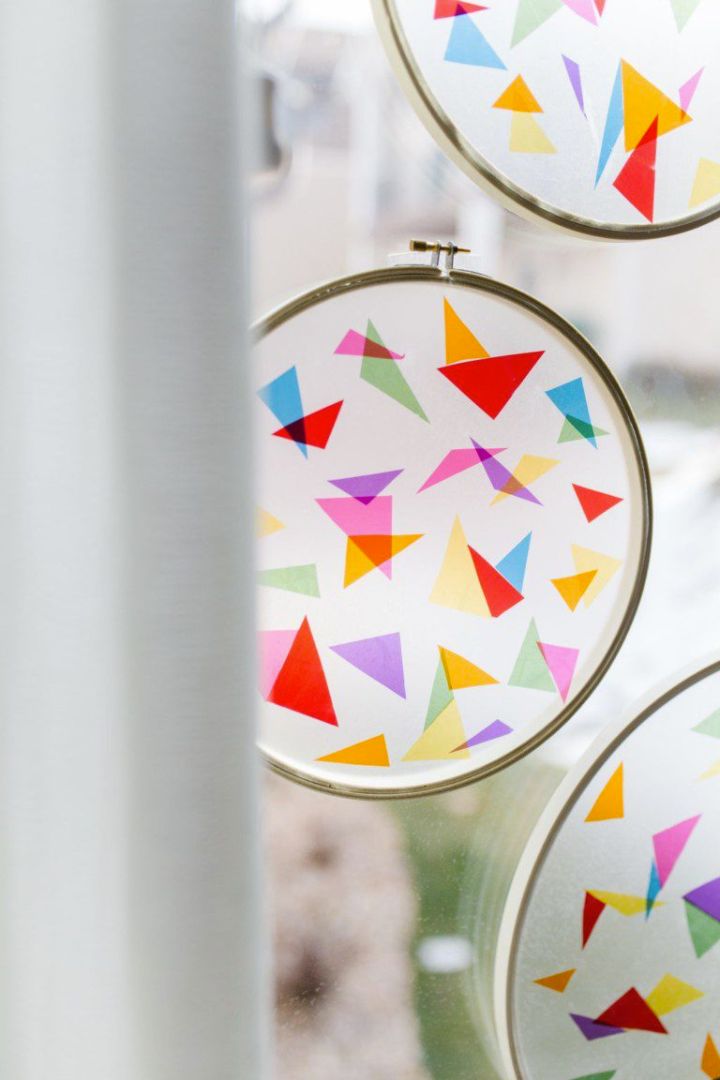 The best thing about summer is the floods of natural daylight that come along with it. These cute DIY suncatchers are easy to make and perfect to hang up by a sunny spot to fill your space with colourful light and movement.
Crepe Paper Flowers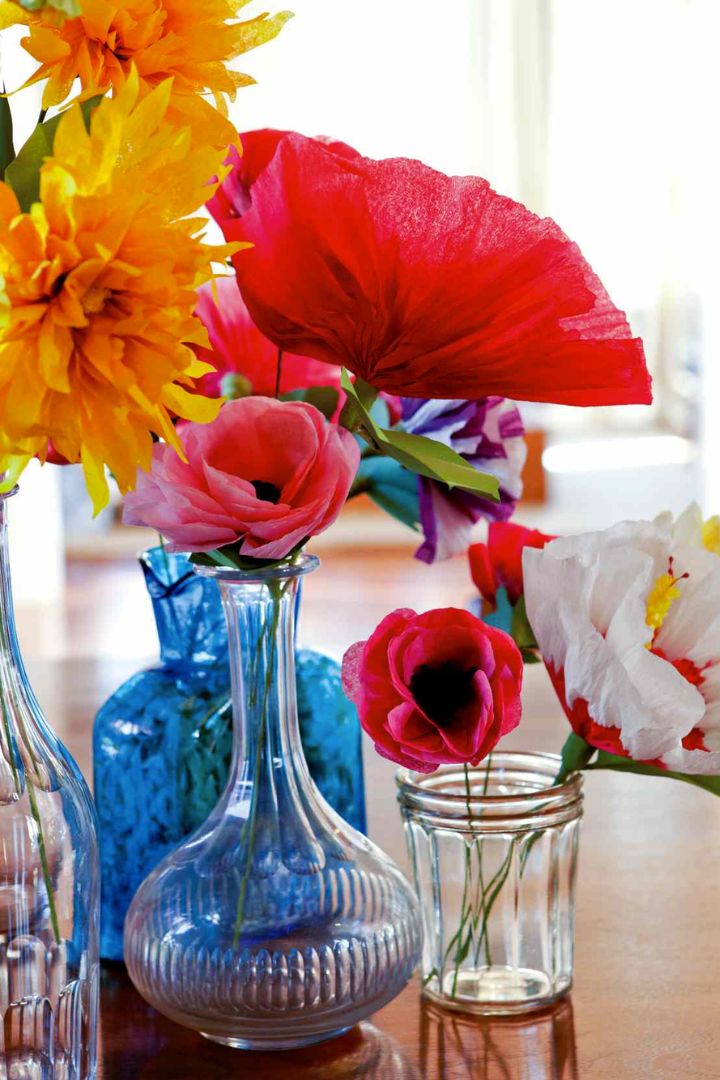 Flowers are a mood-booster all year around but can you believe these beautiful flowers are made from crepe paper? These will last you forever and can be customized to your own preferences – go for a dainty single flower or create a lively bouquet to display proudly.
Pressed Flower Bookmarks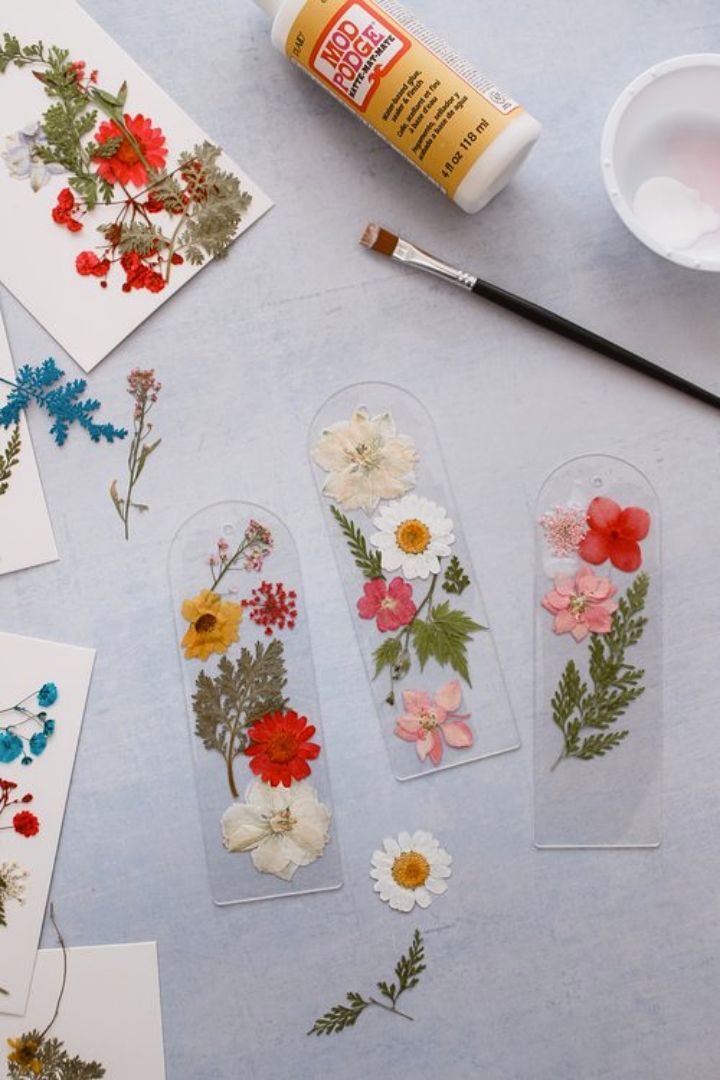 Let's take what we've already got and create some beautiful bookmarks with pressed flowers. Pressed flowers have the right balance between classy and natural so if bookmarks are not your thing, they work great when displayed in glass frames, for greetings cards or even to decorate coasters or jars.
Homemade Soap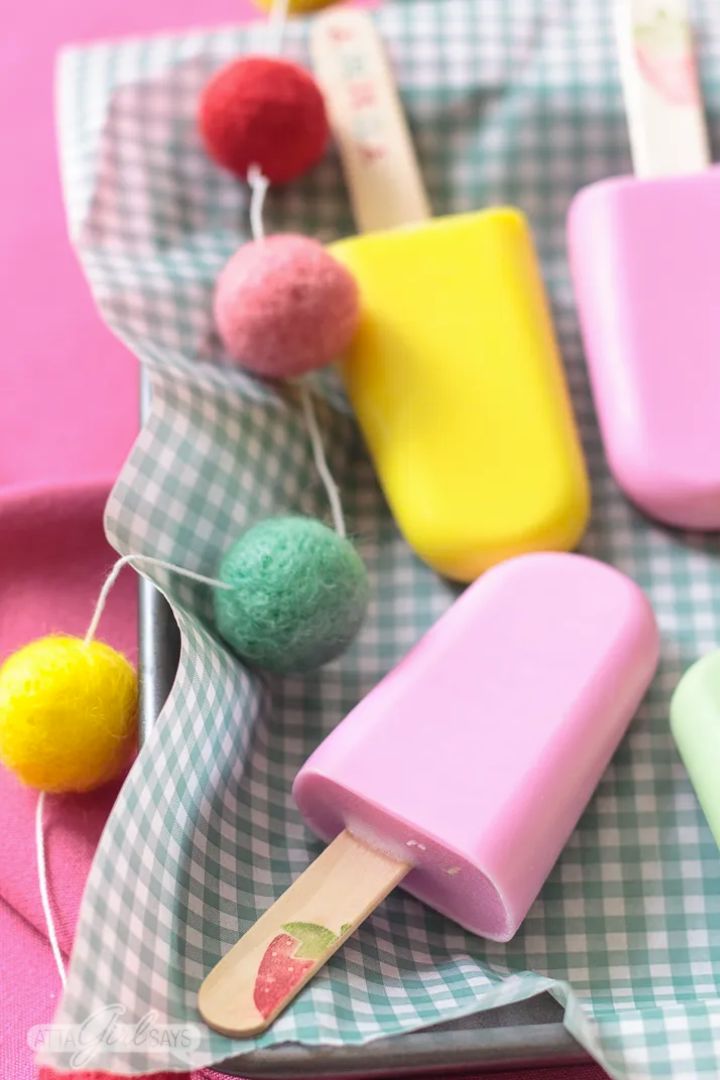 These summery soap popsicles look super impressive but are an easy DIY project for both children and adults. It only takes 10 minutes to make and they'll last you for weeks to keep those hands clean. They look and smell good enough to eat!
Tassel Keychains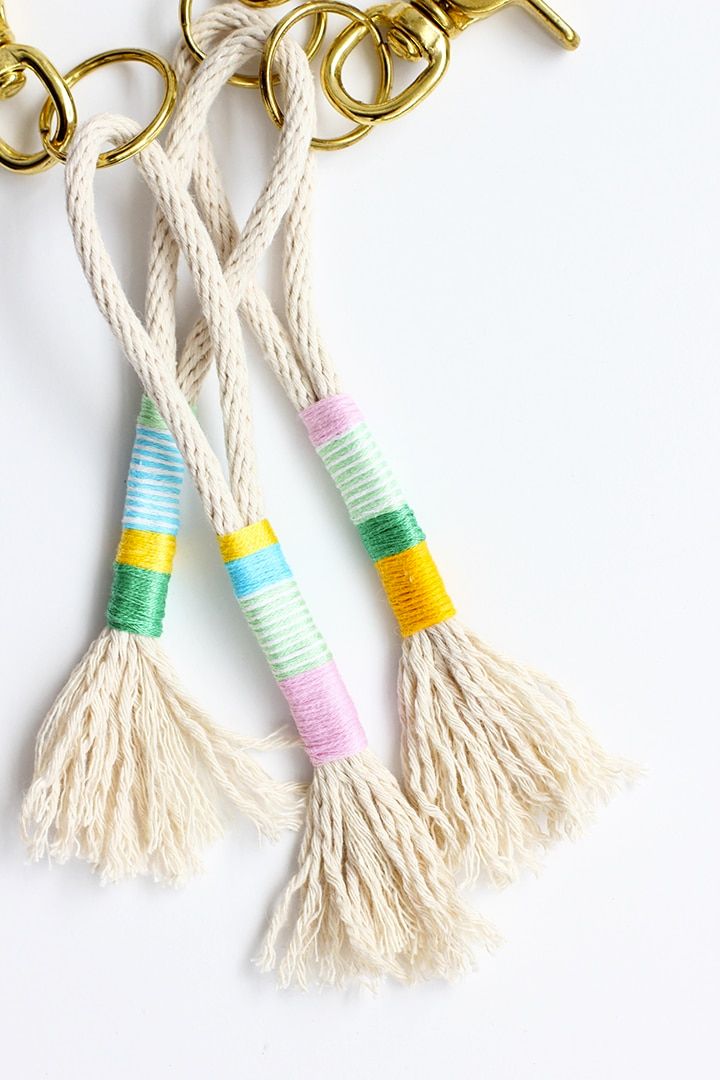 Keychains are always a useful and easy craft to make and can be a great way to use offcuts of material like rope and thread. Transform a simple piece of rope into these colourful keychains to add onto your keys for an extra wow factor.
Stamped Dish Towels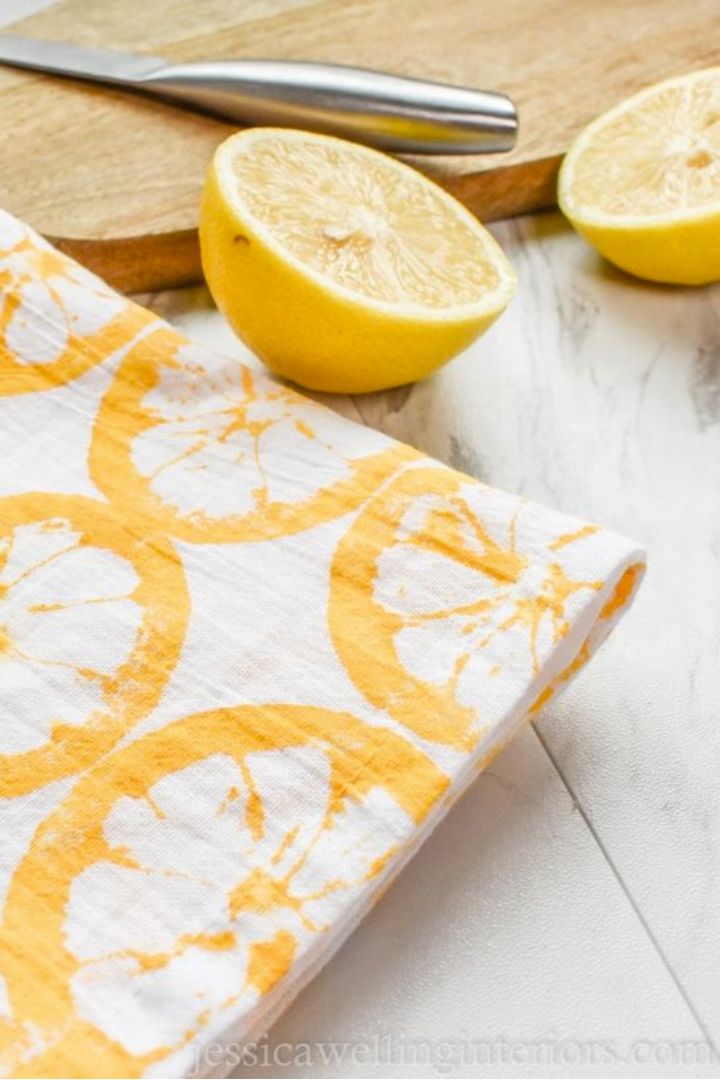 Refresh your plain dish towels with an organic and fun citrus print using a real lemon! Why not try this technique on a tote bag or even a t-shirt? Homemade and hand-painted craft projects are always a winner!
Upcycled Planter
You can never have too many planters so why not upcycle your existing containers and transform them into whimsical planters? Try using spare tin cans or plastic bottles or empty jars and the rest is up to your imagination!
Paper Chain Wall Hanging
We've all made paper chains before and hung them around the room as decoration but have you heard of a paper chain wall hanging? Use thick paper chains to create graphic colour blocks or thin paper chains to make a more detailed hanging. We love the movement they create with the light and shadow!
Citronella Candles
Summer brings us blooming plants and a glowing warmth and undoubtedly lots of insects that bask in the sunny weather! Citronella candles are a simple DIY project that is fun and useful to make to keep those pesky insects away. Not only do they look and smell good but they'll last you for hours!
Tassel Garlands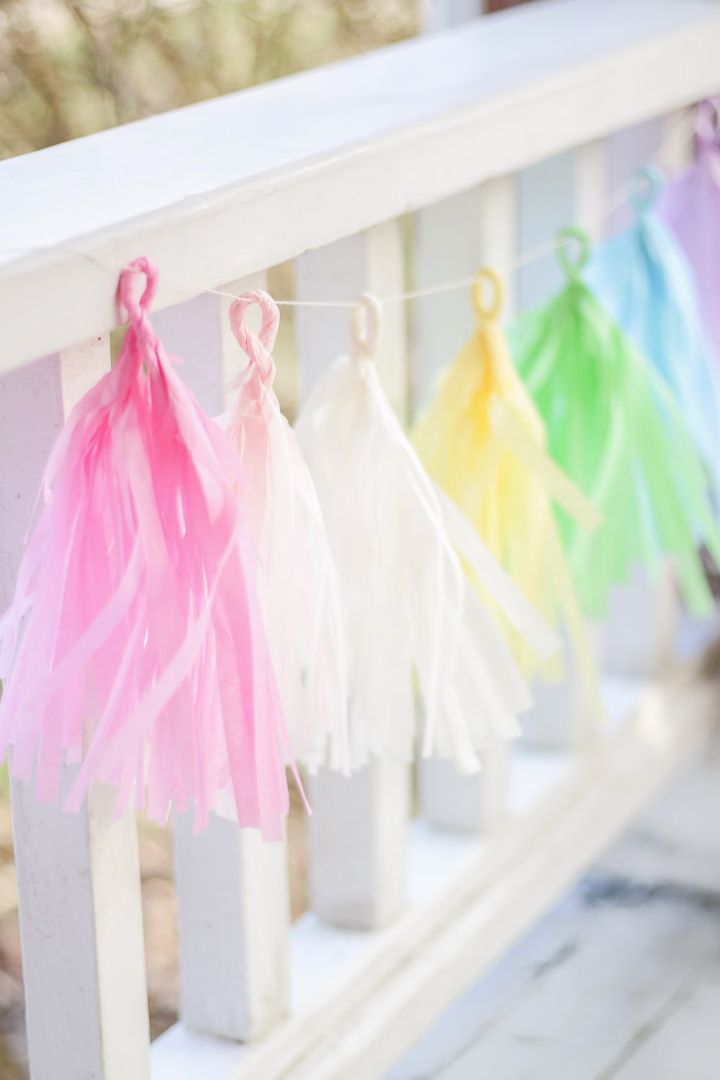 Liven up your next garden party by making your own hanging tassel garland. You only need tissue paper, string and a pair of scissors for this project and it's surprisingly easy to master. Once you've got this down, why not swap tissue paper for a cosy yarn to hang on your mantelpiece?
Tie Dye Textiles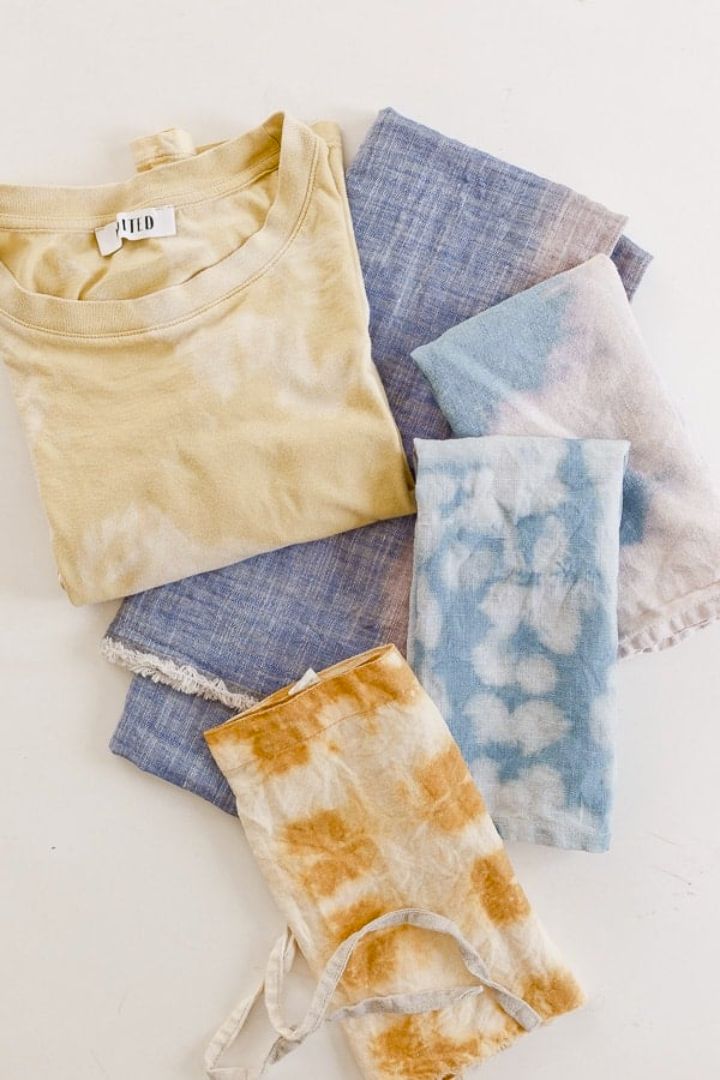 Tie dye is a timeless craft that is popular and trendy to this day but did you know you can also reverse tie dye? It's surprisingly easy to master and transforms textiles into beautiful and unique pieces. Whether you're bursting with colour or want a natural and organic look, tie dye is your go-to!
Folding Paper Fans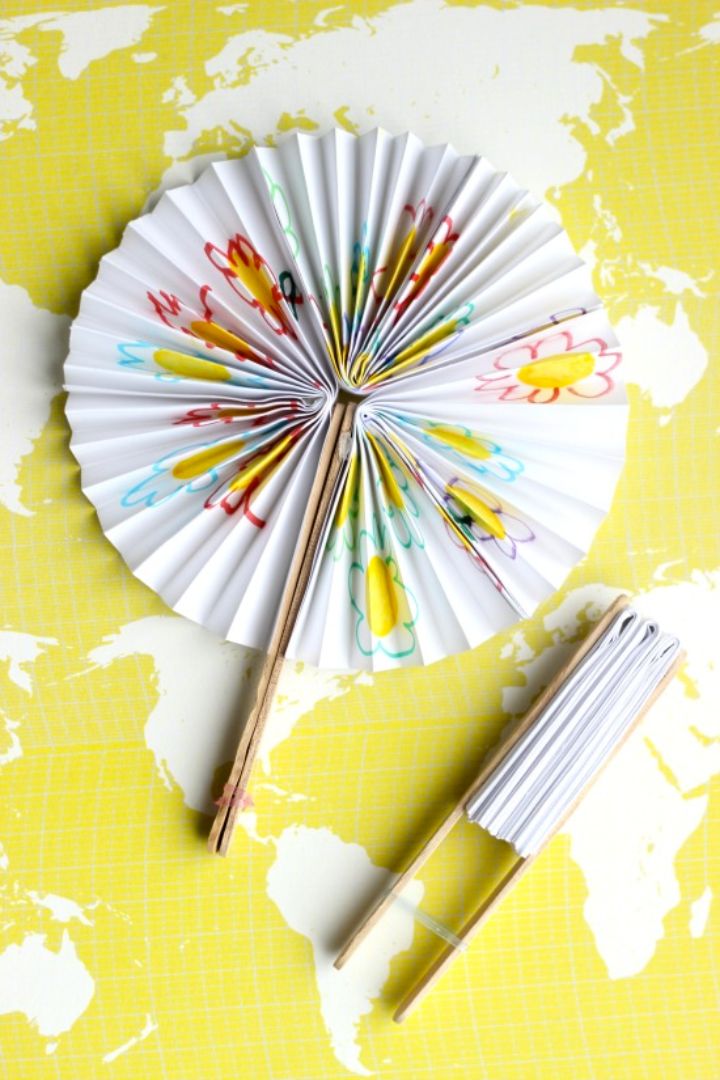 A foldable paper fan on a hot day just makes sense. This tutorial only uses two popsicle sticks and a sheet of paper for maximum creativity with minimal effort. Get the kids to join in on this DIY craft because it is just that easy!
Pom Poms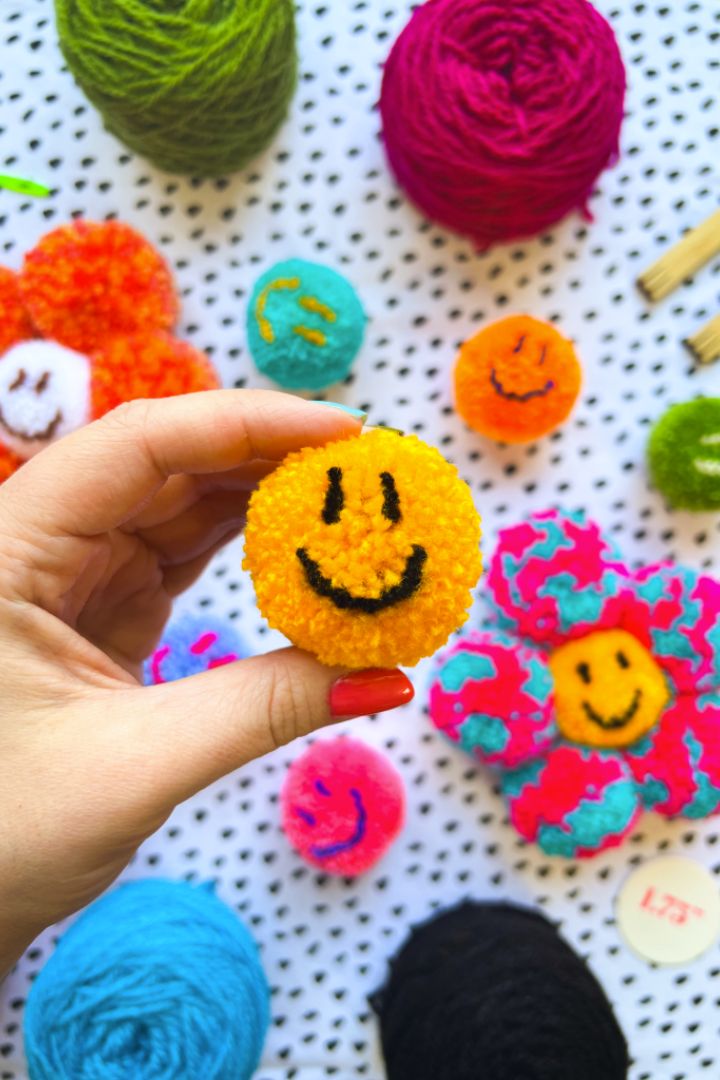 Pom poms are a versatile craft that work well as a standalone item or for the beginning of a bigger craft project! Get creative and mix up your colours for a colour burst or even make a smiley face like the picture shown.
Kid's Dreamcatcher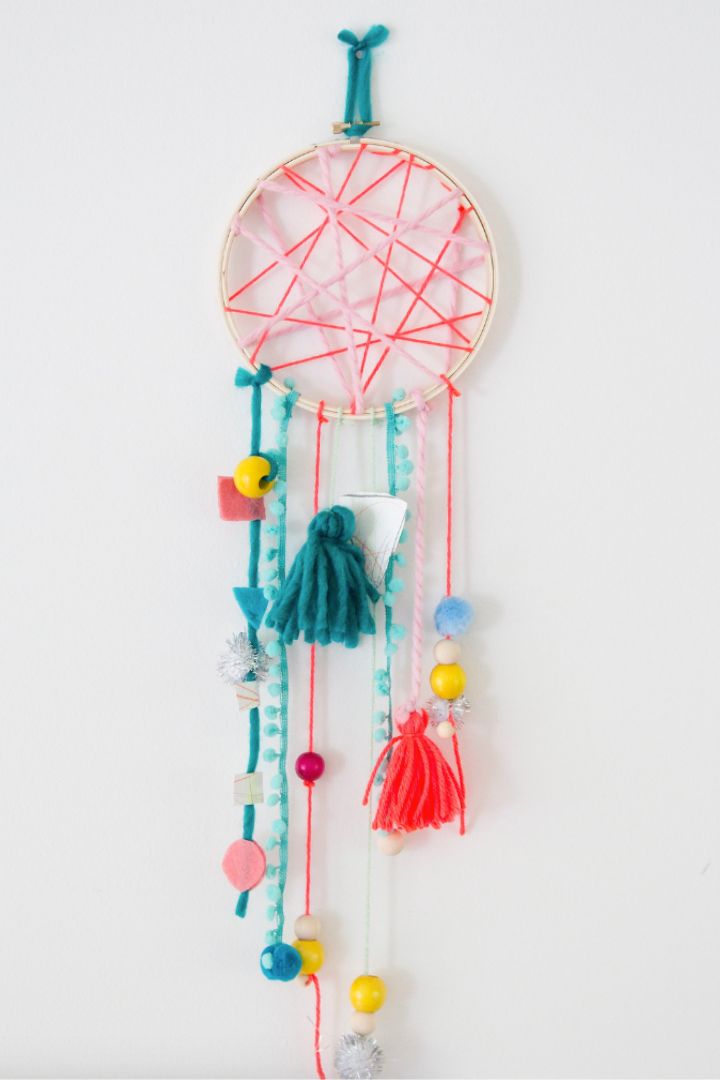 Have a go at this colourful dreamcatcher made from woollen yarn. Get creative and attach pom poms, tassels, beads or buttons to your heart's desire and hang above your bed for protection or around the house for decoration.
Mosaic Frame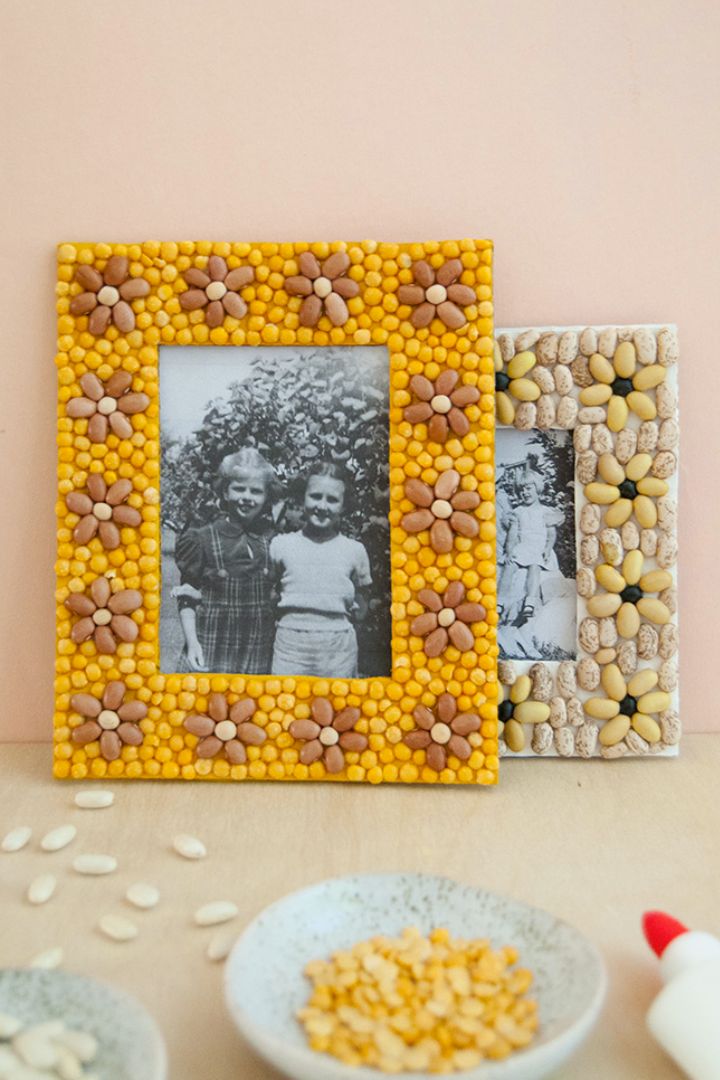 DIY crafts are all about being resourceful and using what you have so how better to do that than with these mosaic frames. Charlotte has created these adorable textured flower shapes by using leftover beans but you can use excess tiles, glass chips or beads!
Origami Lucky Stars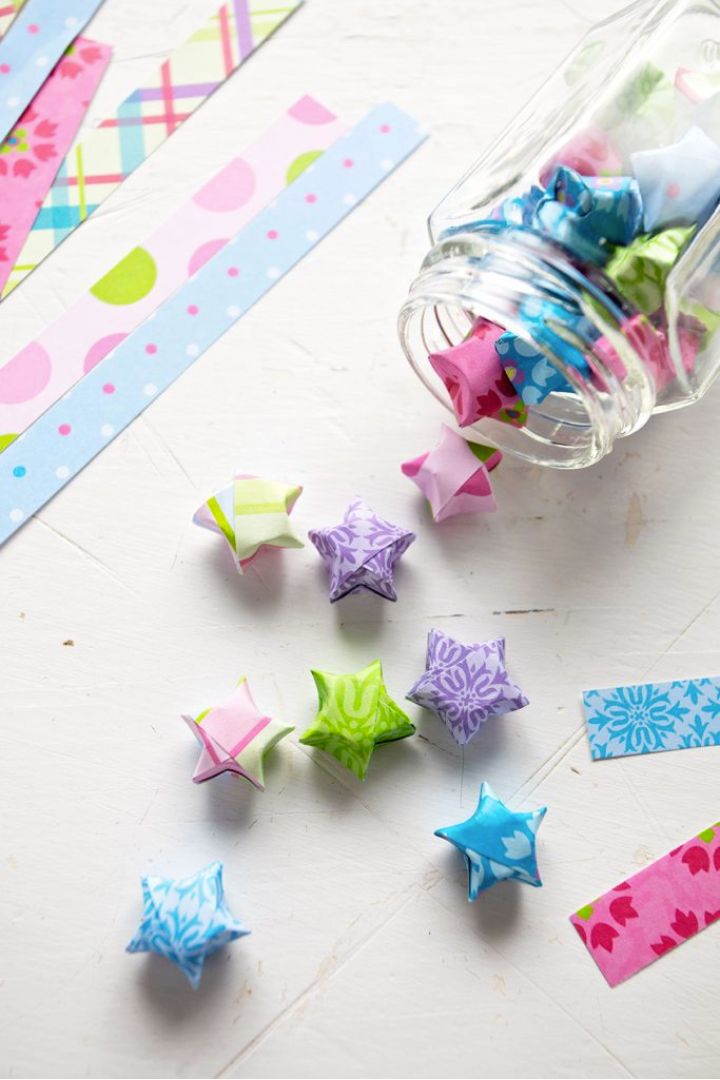 If you've ever wanted to try your hand at origami, lucky paper stars are the way to go! Use long strips of colourful papers and fold and pinch until you've made a star. Legend has it that folding 100 of these stars will bring you good fortune! Let's get folding!
Bubble Art Print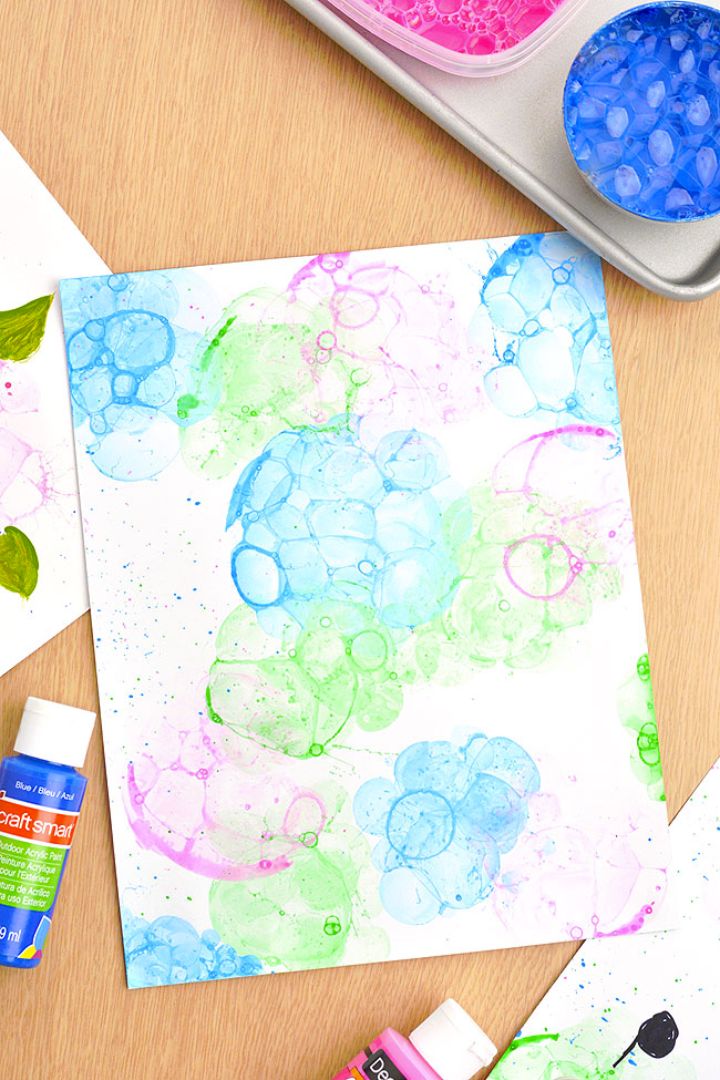 Let's take a different spin on painting and create some bubble art. There's no paintbrush needed for this art piece but combine dish soap, water and paint together and you've got yourself a funky pattern that can be framed and displayed. This technique could work well on t-shirts and tote bags too!
Hanging Paper Pinwheels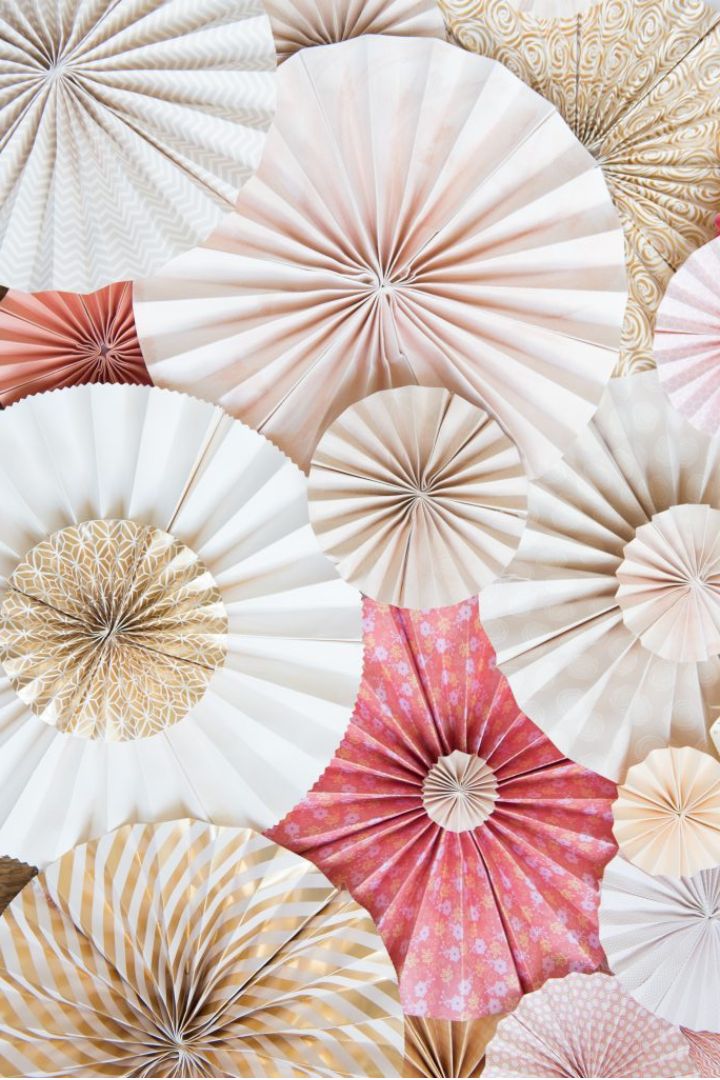 Hanging paper pinwheels are always a lifesaver when it comes to last minute decoration! They take minimal effort to make but a high impact and vibrant look – these look great on their own and even better layered with different sizes and patterns.
Painted Candle Sticks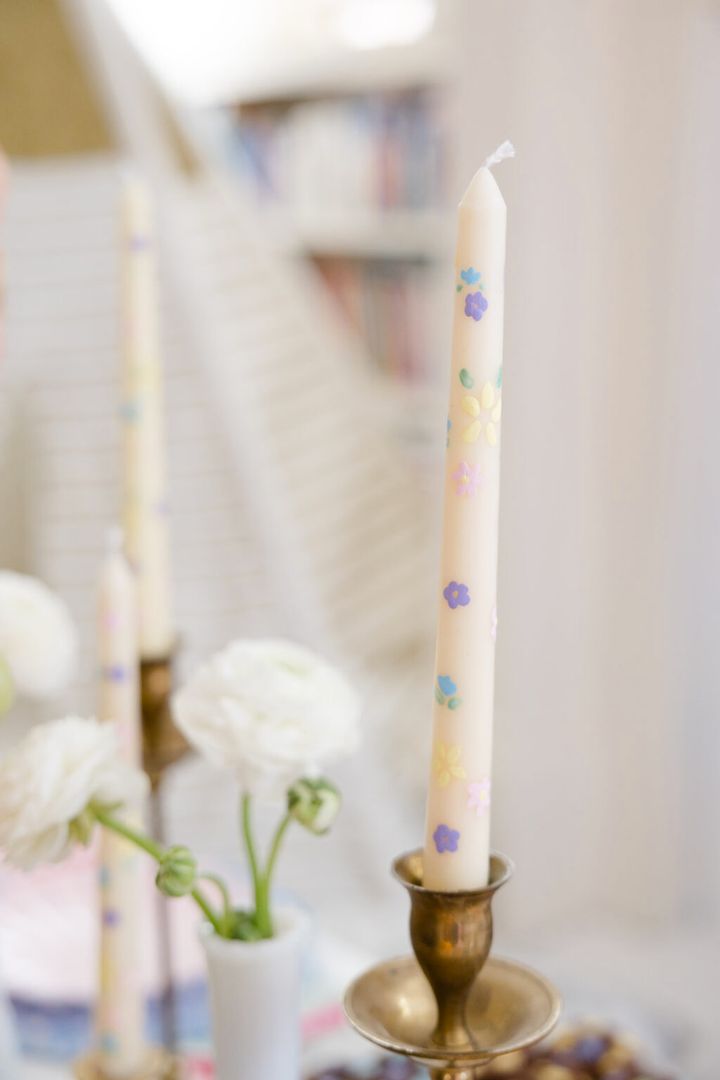 Photo by: Glitter Inc.
Give your candlesticks a whimsical twist with a lick of paint. See how these dainty flowers painted on creamy white candlesticks give off a soft and elegant look. They're easy to customise and a perfect centrepiece for your dining table or even as a gift for a friend.
Paper Plants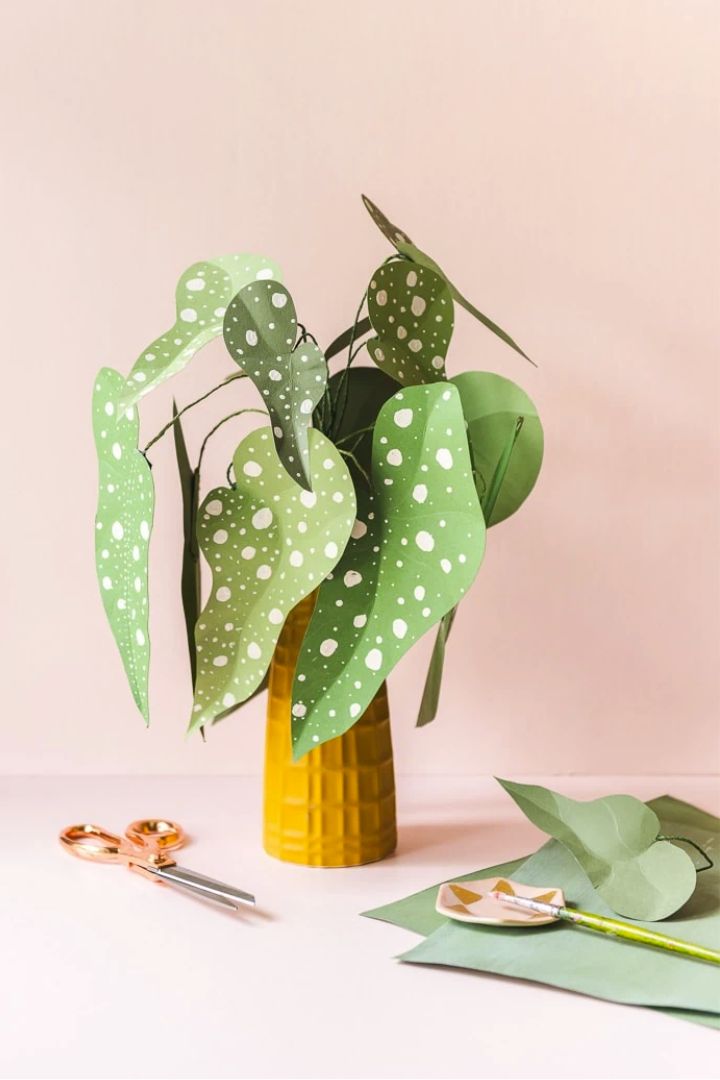 If you're a plant mama or a plant novice, these delicate paper plants are the perfect addition to any home. Add a spruce of green into your space with this Polka Dot plant made only with cardstock! The best thing about these is that they'll last you forever.
PIN THIS: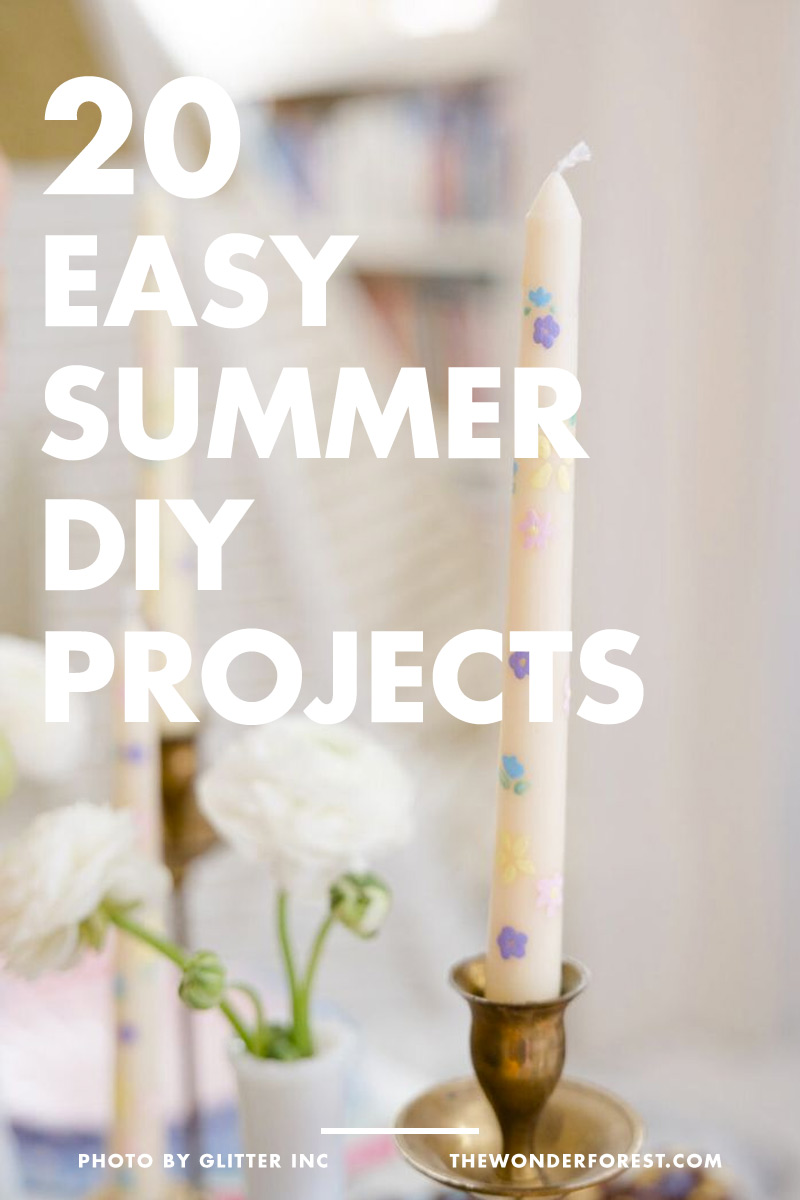 Last Updated on