It's amazing how learning one simple skill can translate into many projects down the line. Take macrame, for example. This fibre art can be applied to not only wall hangings but also many unique home decor projects. Get started with this list of 20 unique macrame decor ideas for your home in 2023.
Macrame Hat Hanger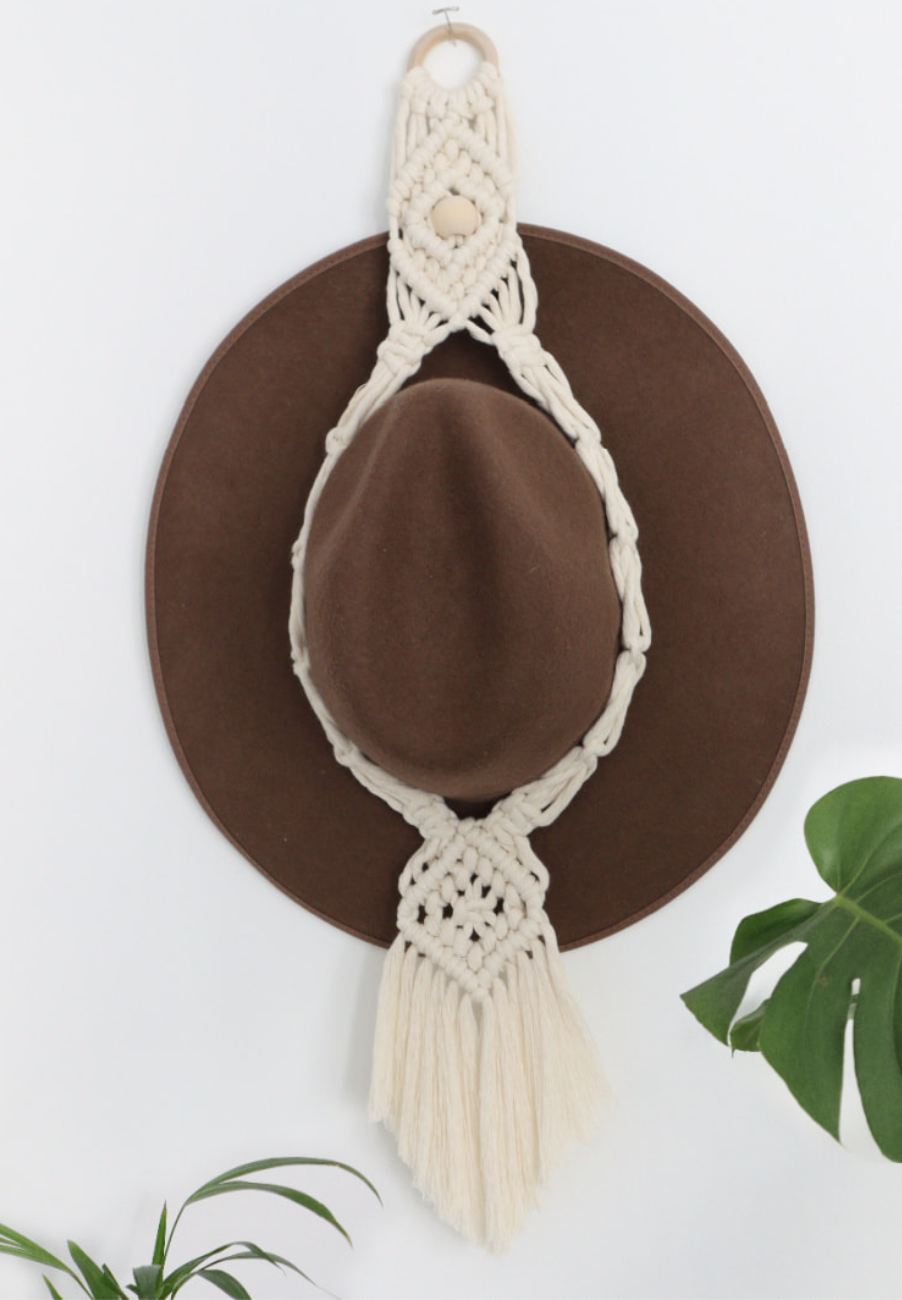 While many people display their hats on a series of hooks, here's a unique idea that will make your collection stand out even more. The project would need to be customized depending on the type of hat you wish to display but is super easy to put together.
Macrame Curtain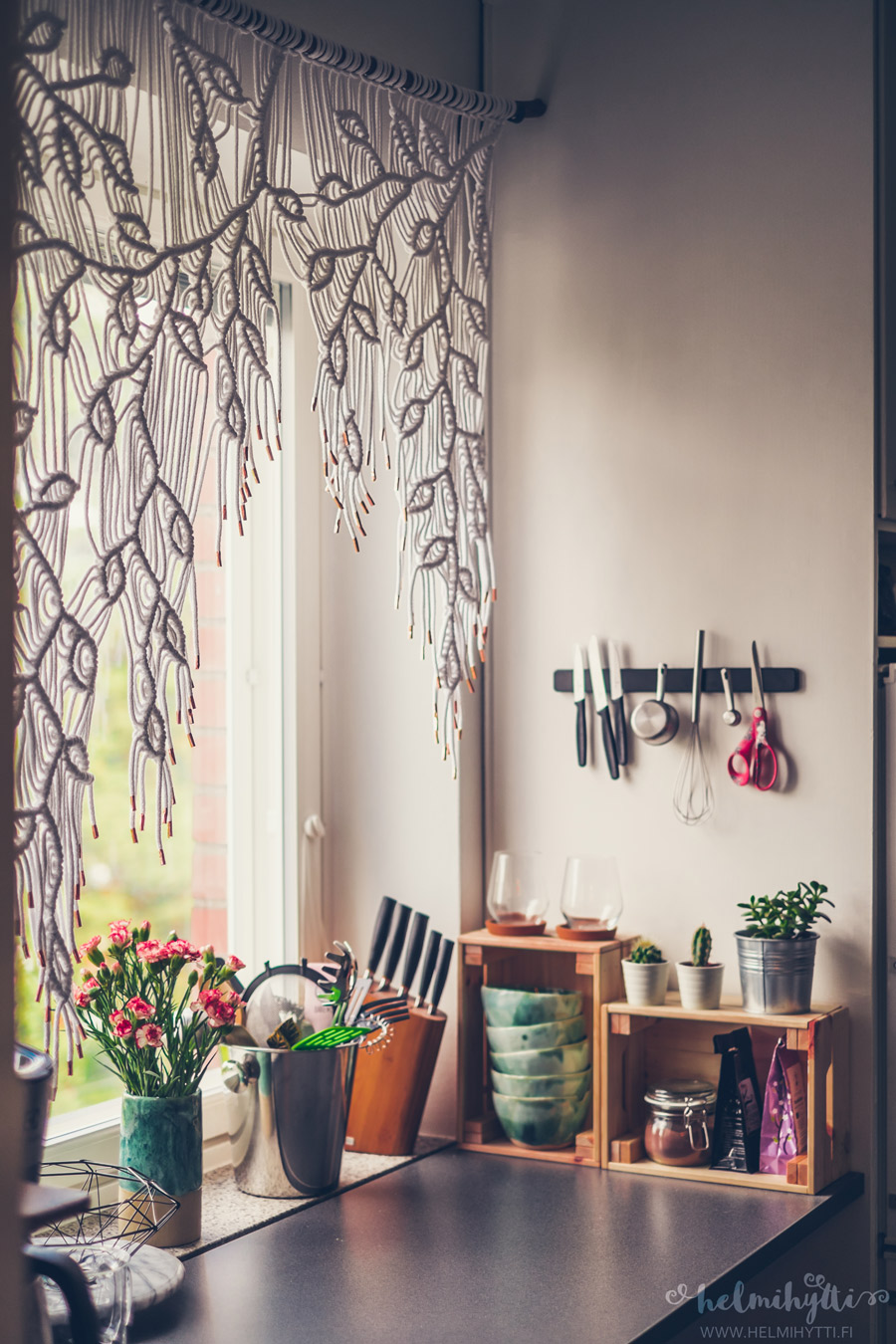 Get a dreamy look in your kitchen with a beautiful macrame curtain. Of course this only filters light, but it's great for any area of your home where you want a bit of privacy without sacrificing natural light.
Macrame Chair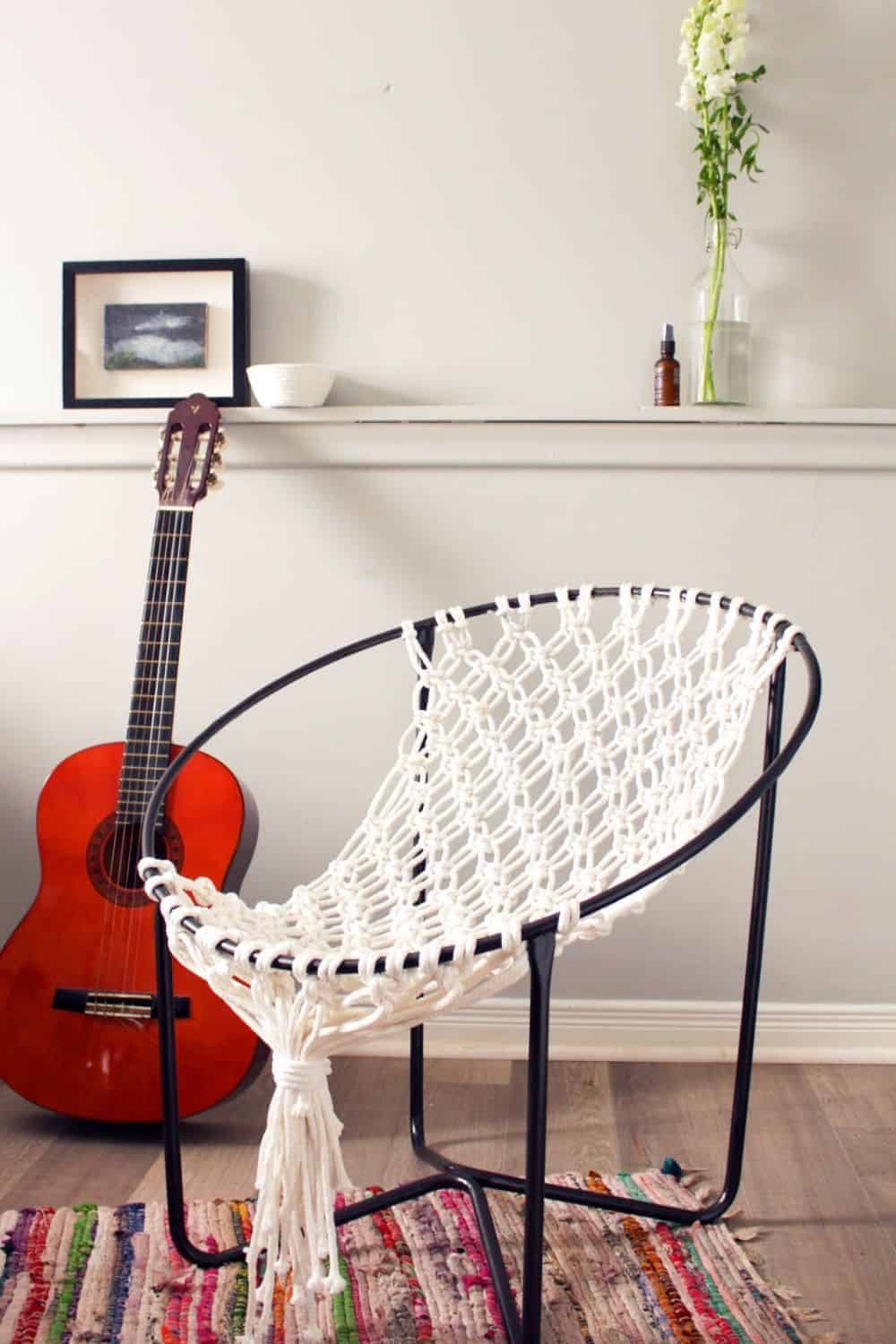 Take a seat in this one-of-a-kind macrame chair. It's designed to be comfortable and feels almost like you're sitting in a hammock (without the swinging, of course).
Macrame Rope Light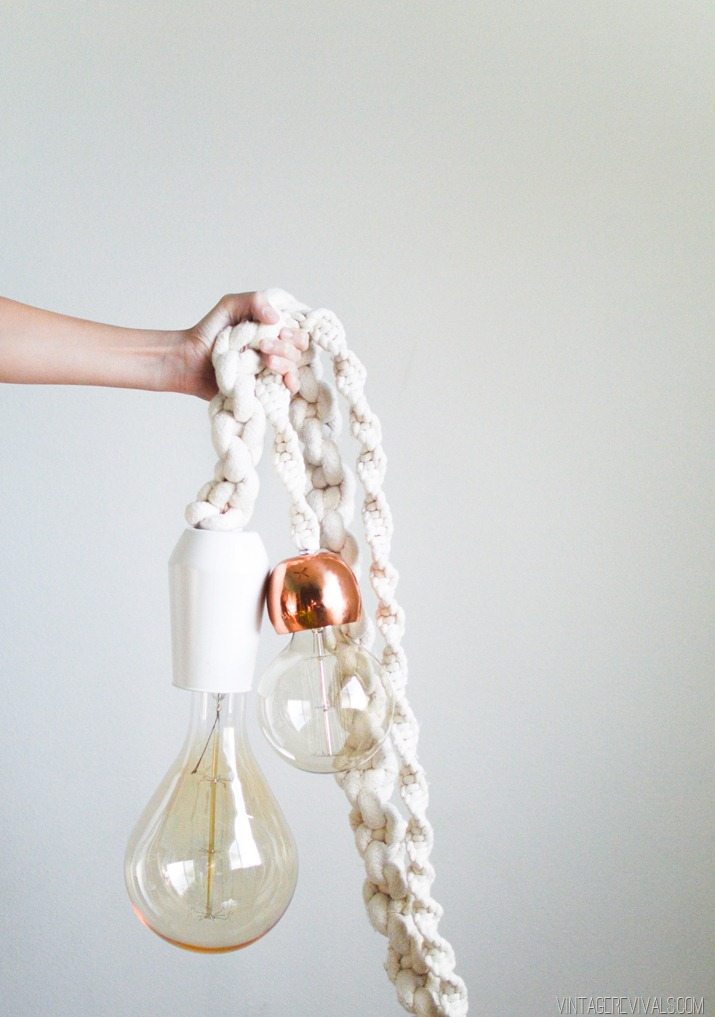 Edison bulb light fixtures are made even cooler by this chunky macrame rope light idea. This home decor idea fits in great with homes that are a little more minimal and industrial rather than purely boho.
Macrame Lightshade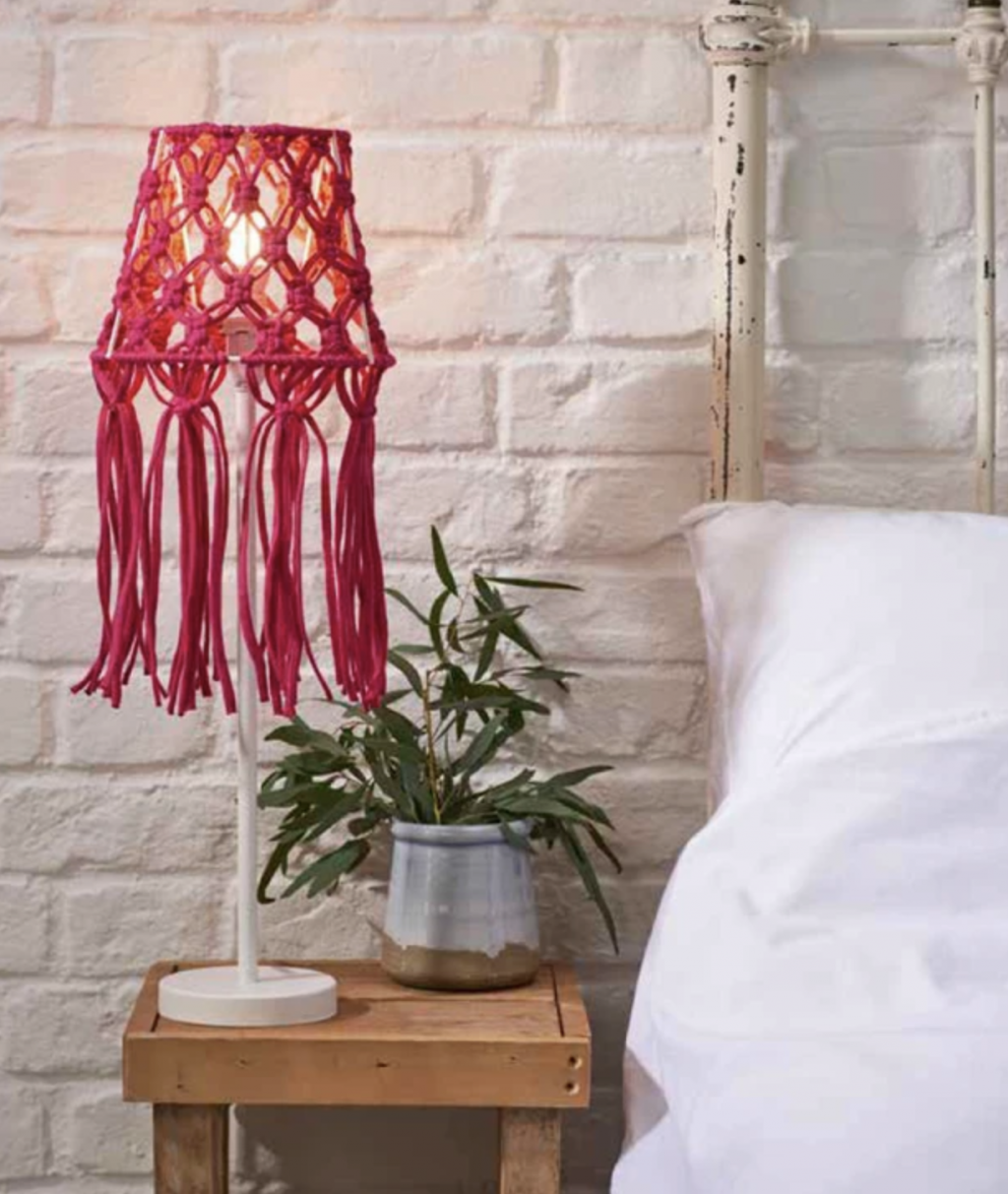 Add something unique to your bedroom or living room with a macrame light shade cover. This creates a fun and natural element in your room and as you can see above, can be woven with any colour.
Macrame Heart Tassel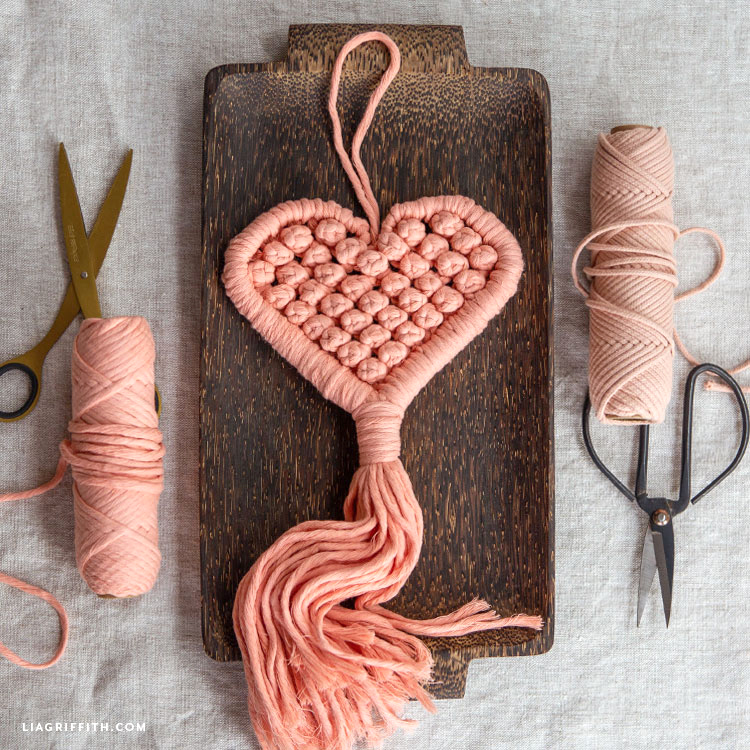 For hanging anywhere in your home, this darling heart macrame tassel is simple and sweet. Adding small macrame touches through your house is a great option if you don't want your main design elements to look too boho.
Macrame Fringe Light Fixture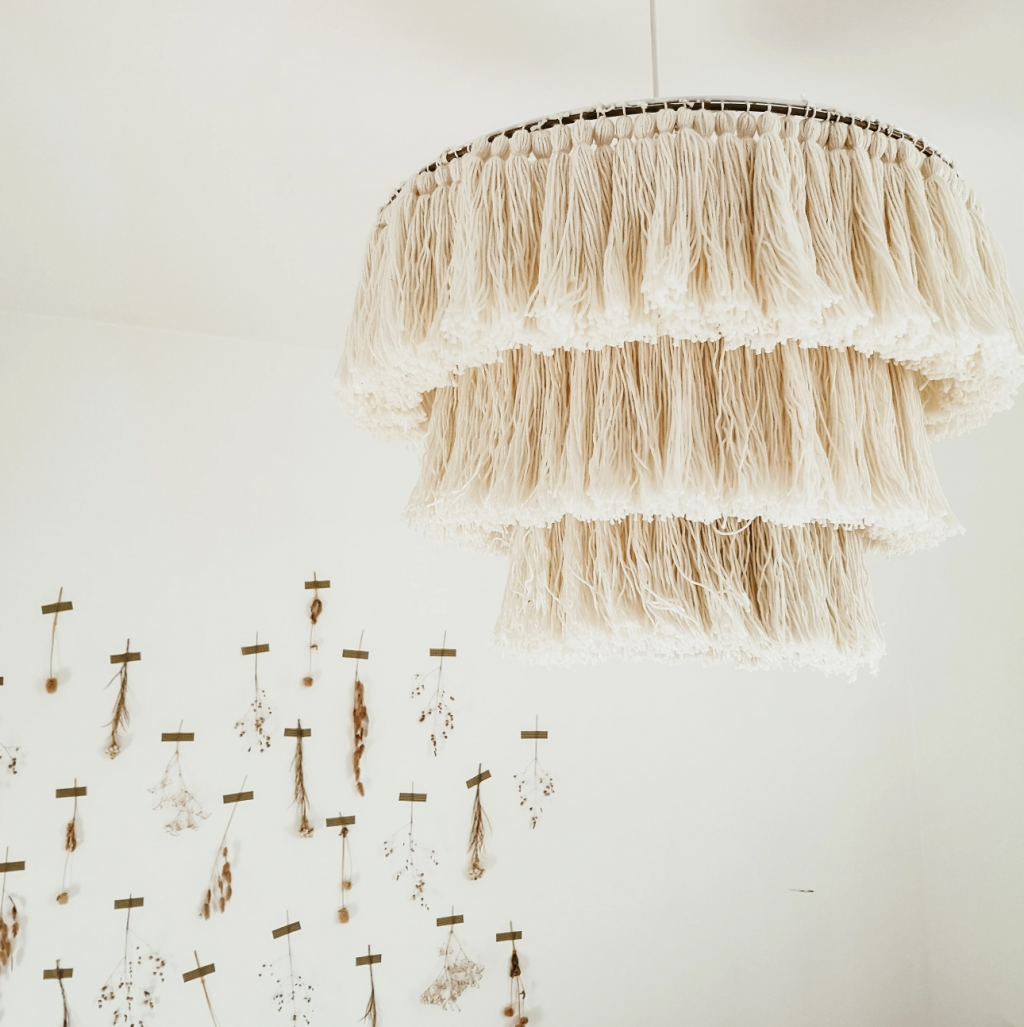 Fringe light fixtures have been style for several years now, and this tiered rendition adds an eye-catching texture in any room. The tiers also help to create volume which can be difficult to achieve with thin strands.
Fruit Hammock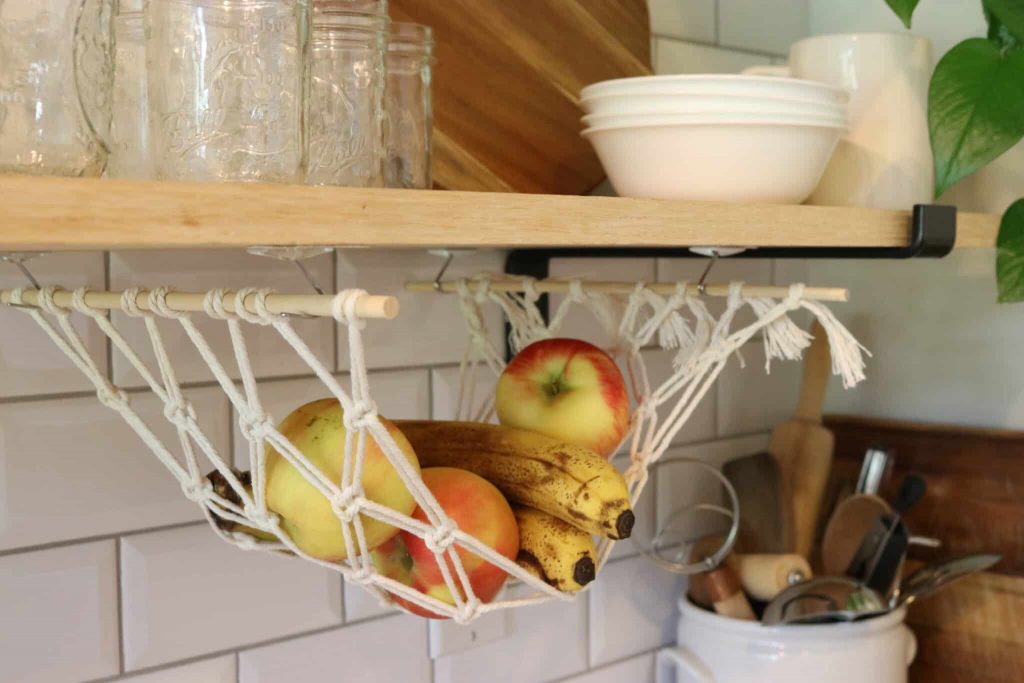 Both stylish and functional, this simple fruit hammock saves space on your counter tops and feels like something you'd see in a mediterranean market. Hang it by suction cups or drill in some hooks for something a little more permanent.
Macrame Curtain Tie-Back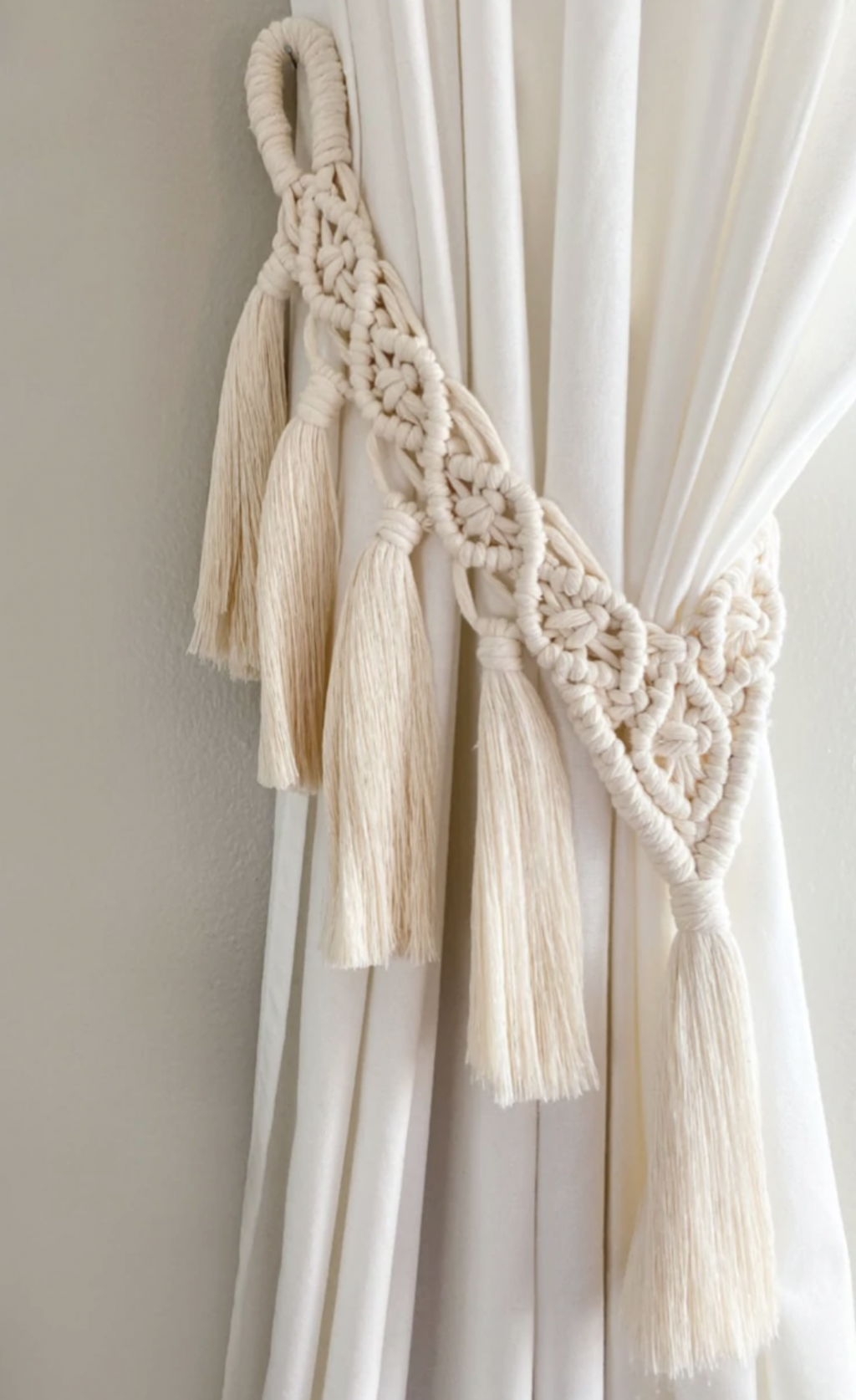 Pull back your curtains with a handmade touch by making these gorgeous DIY curtain tie-backs. Try white on white for a clean, minimal, yet trendy look.
Macrame Table Runner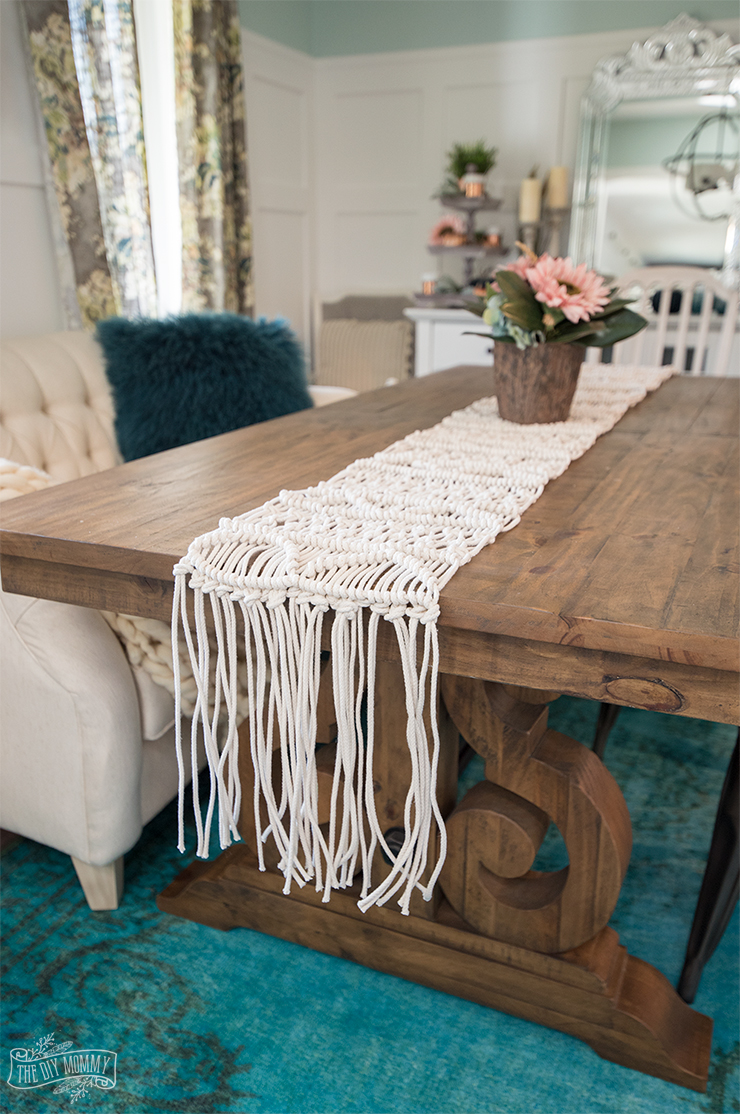 A white macrame table runner looks great against a dark or light stained wood table. The design can be used on either a dining room table or a coffee table to bring in some beautiful textures to the room.
DIY Macrame Placemats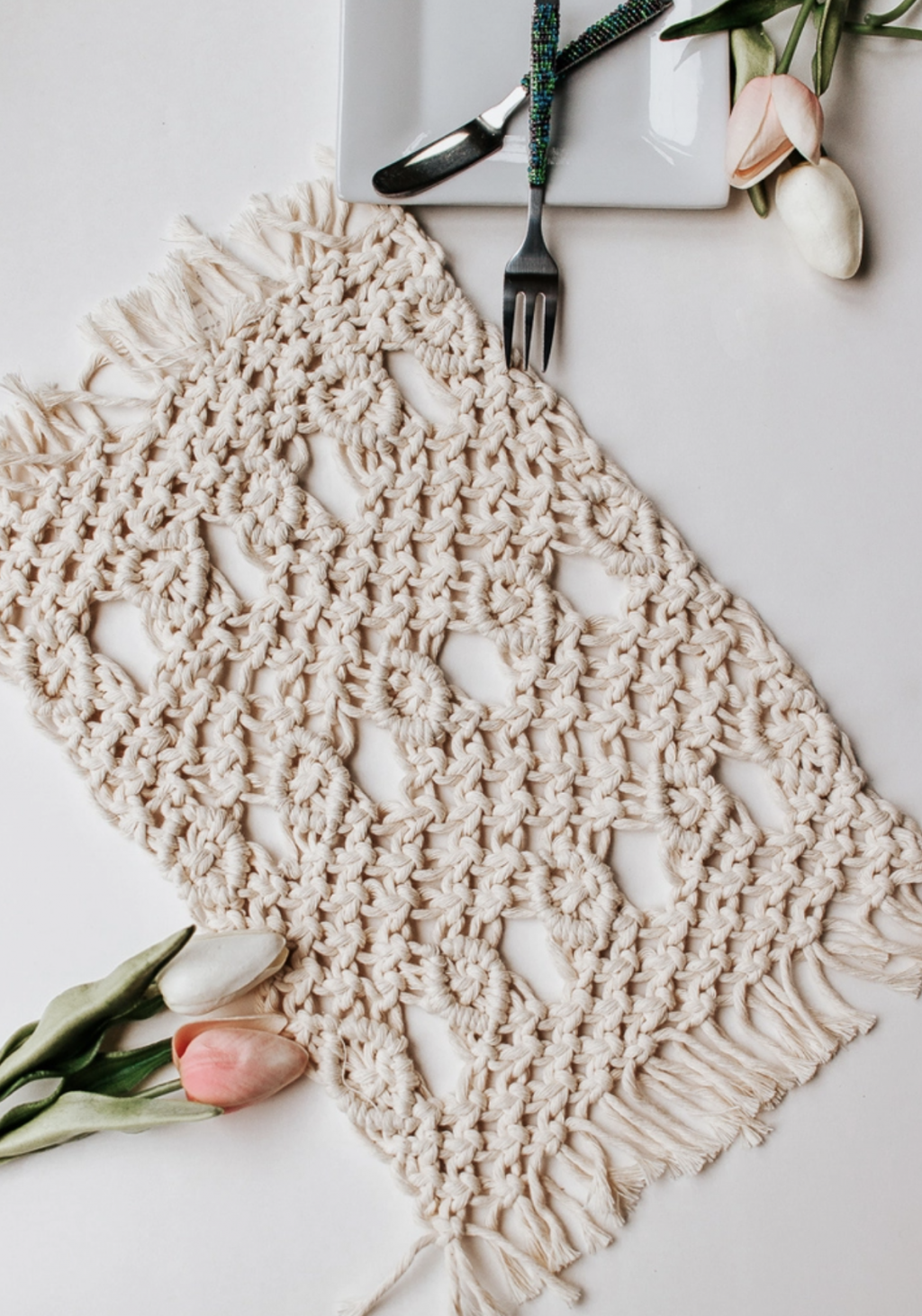 Alternatively to the table runner is a place mat option. Treat your dinner guests to the gorgeous patterns and details of macrame, an aesthetic of which is ideal for summer dinner parties.
Macrame Rope Rug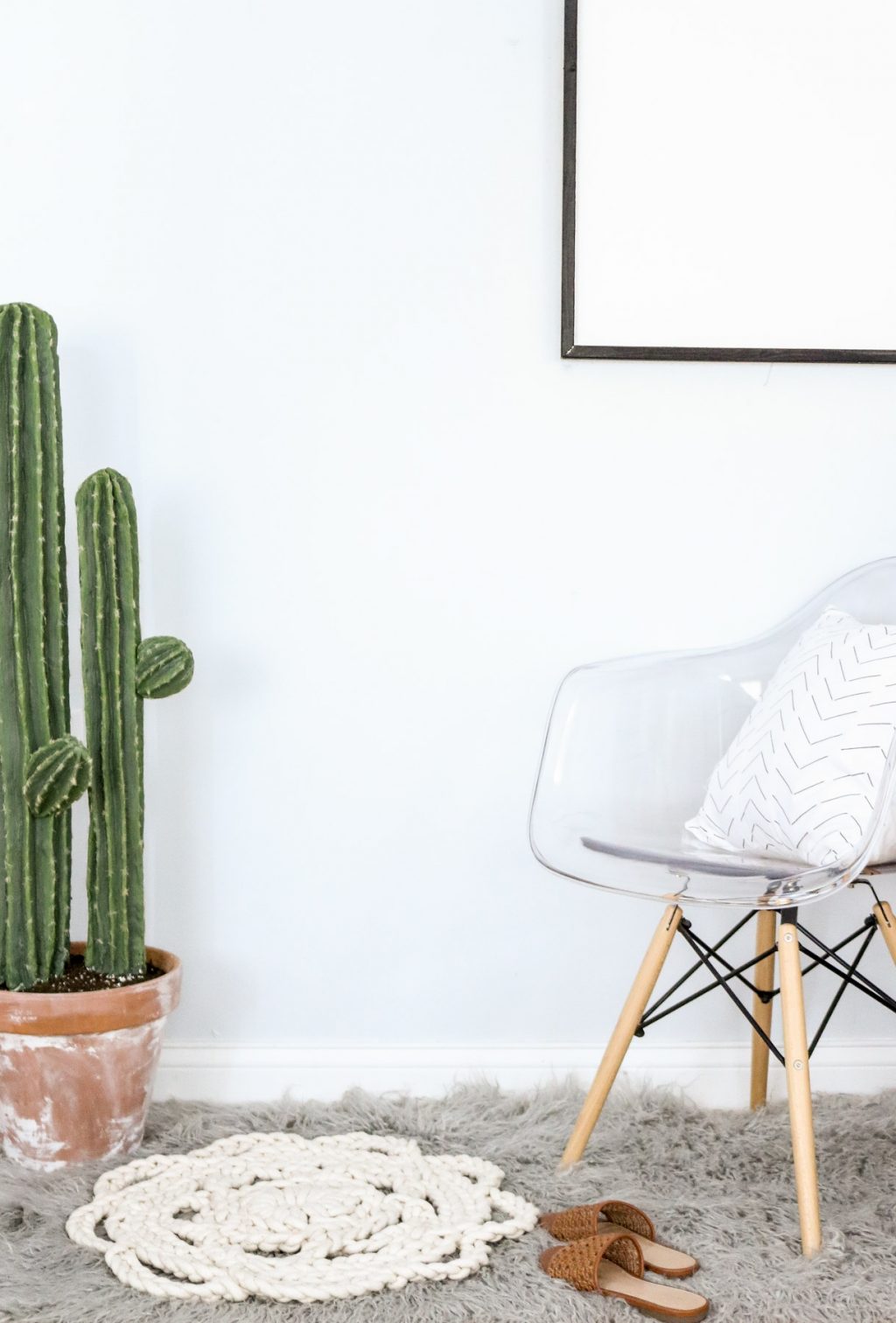 Made as in the same vein as a giant dolie, this little macrame rope mat could be used as a bathroom mat or just alongside your bed for an element of design and interest.
Macrame Hanging Cat Bed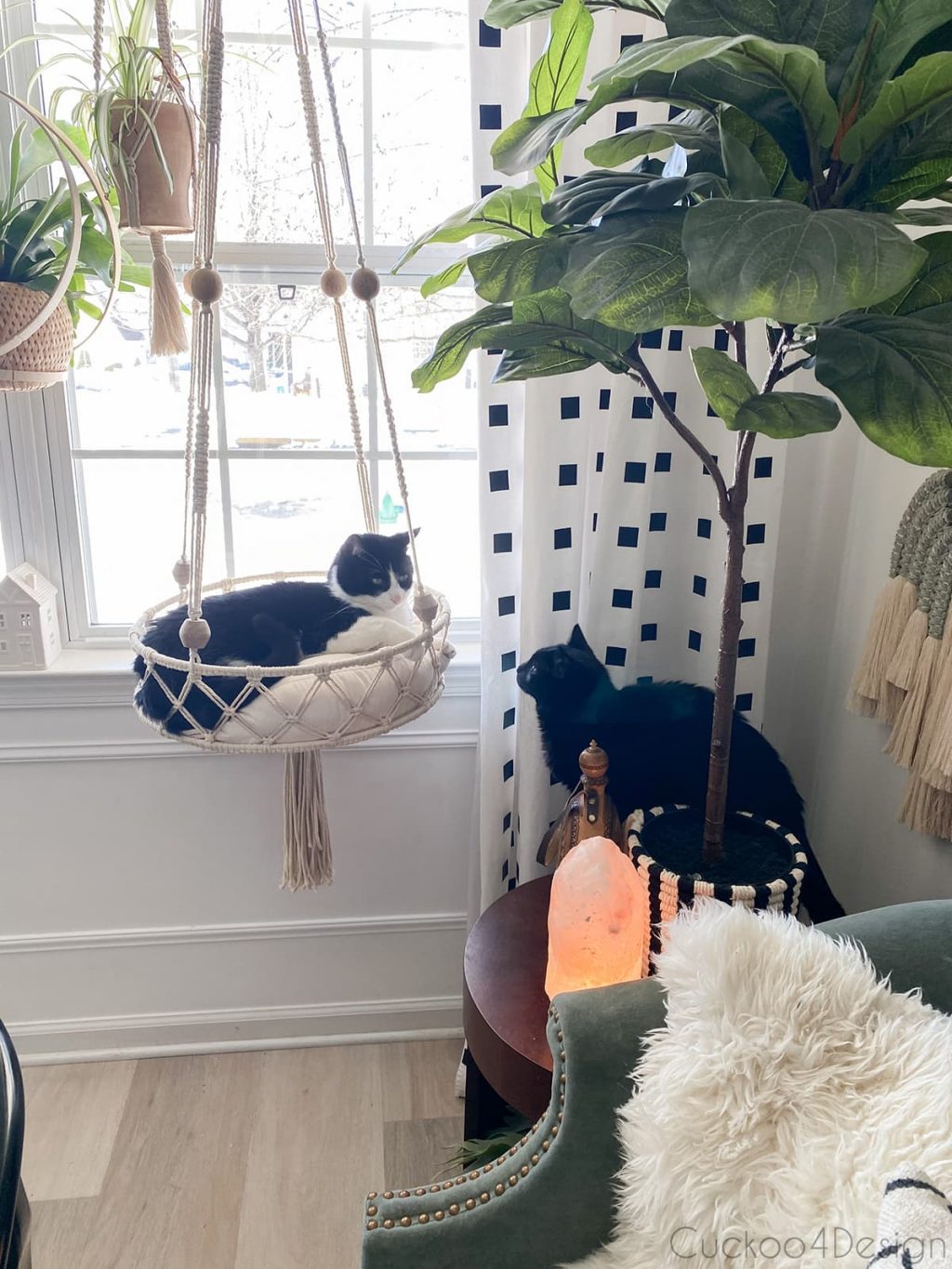 Help your cats swing life away with this super cute hanging macrame cat bed. Your cat will be particularly grateful if placed in front of a window for birdwatching.
Macrame Trim Shower Curtain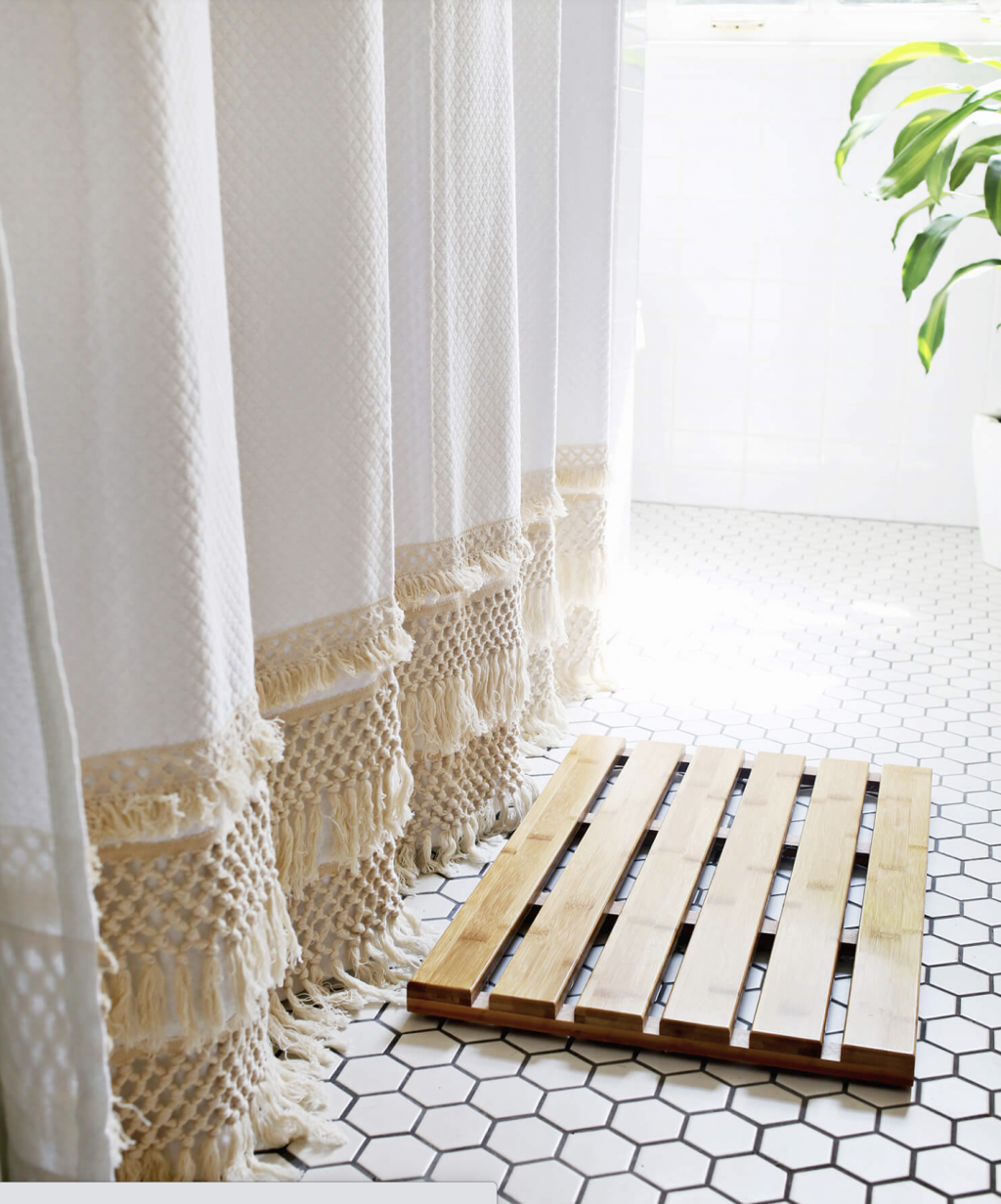 Add a custom element to your beachy, boho chic bathroom with this macrame trim. The trim can be added onto any fabric shower curtain that you can find at the store and creates a unique design you won't find on the shelves.
Macrame Hanging Basket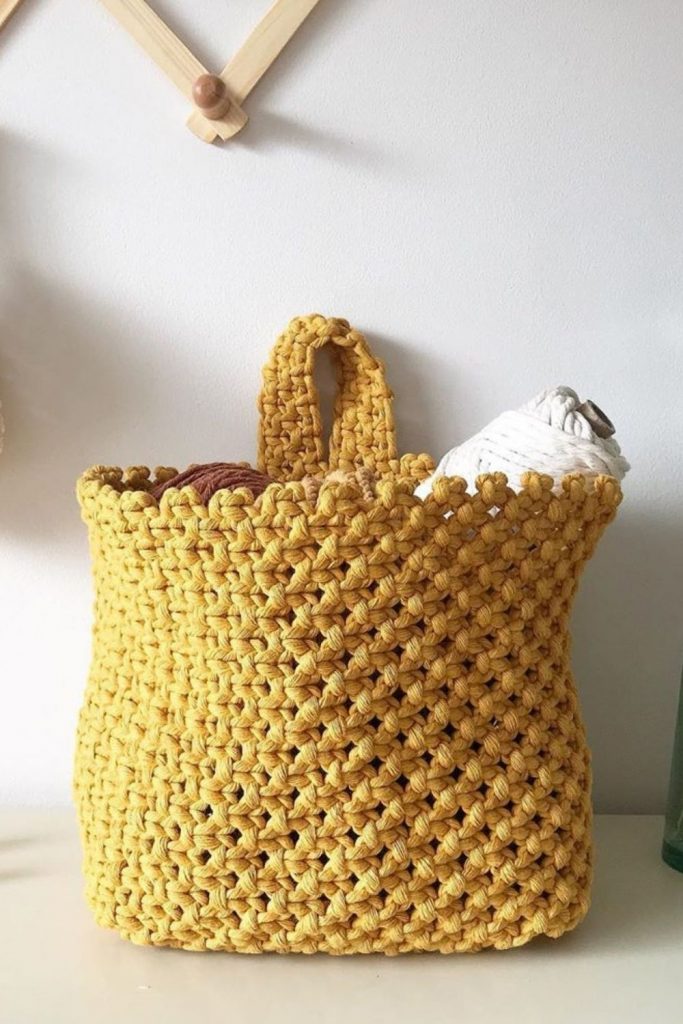 Keep your crafting tools or just your nicknacks in this adorable macrame basket. Make multiple sizes and colours for an even cuter touch to your space! Hanging them in some kind of arrangement on your wall is another idea.
Floating Shelf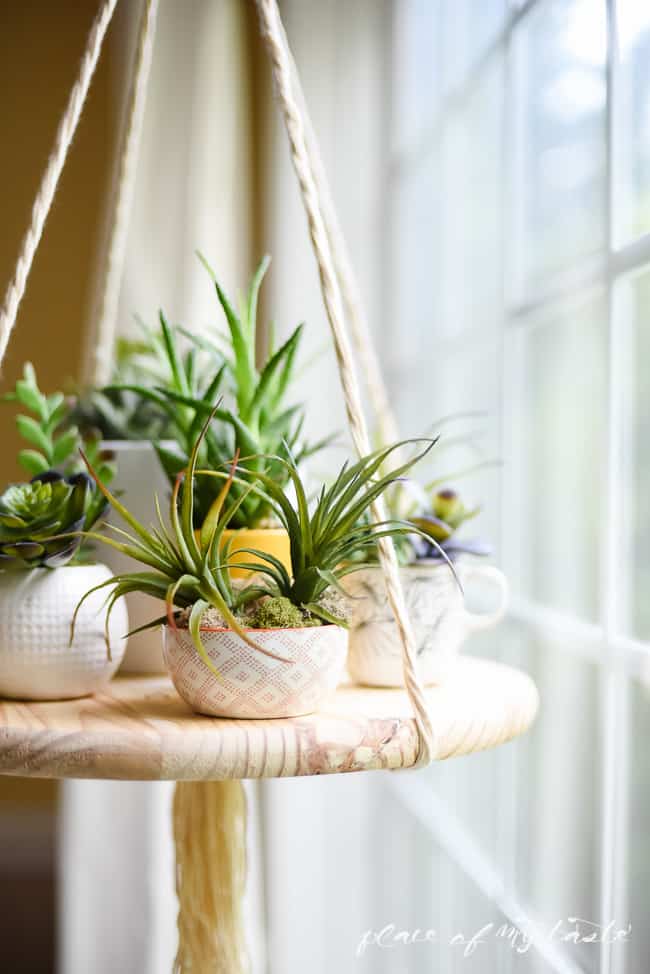 This project can be placed anywhere in your house including as bedside tables. The floating macrame shelf is perfect for displaying plants and clears up valuable floor space in your home.
Magazine Rack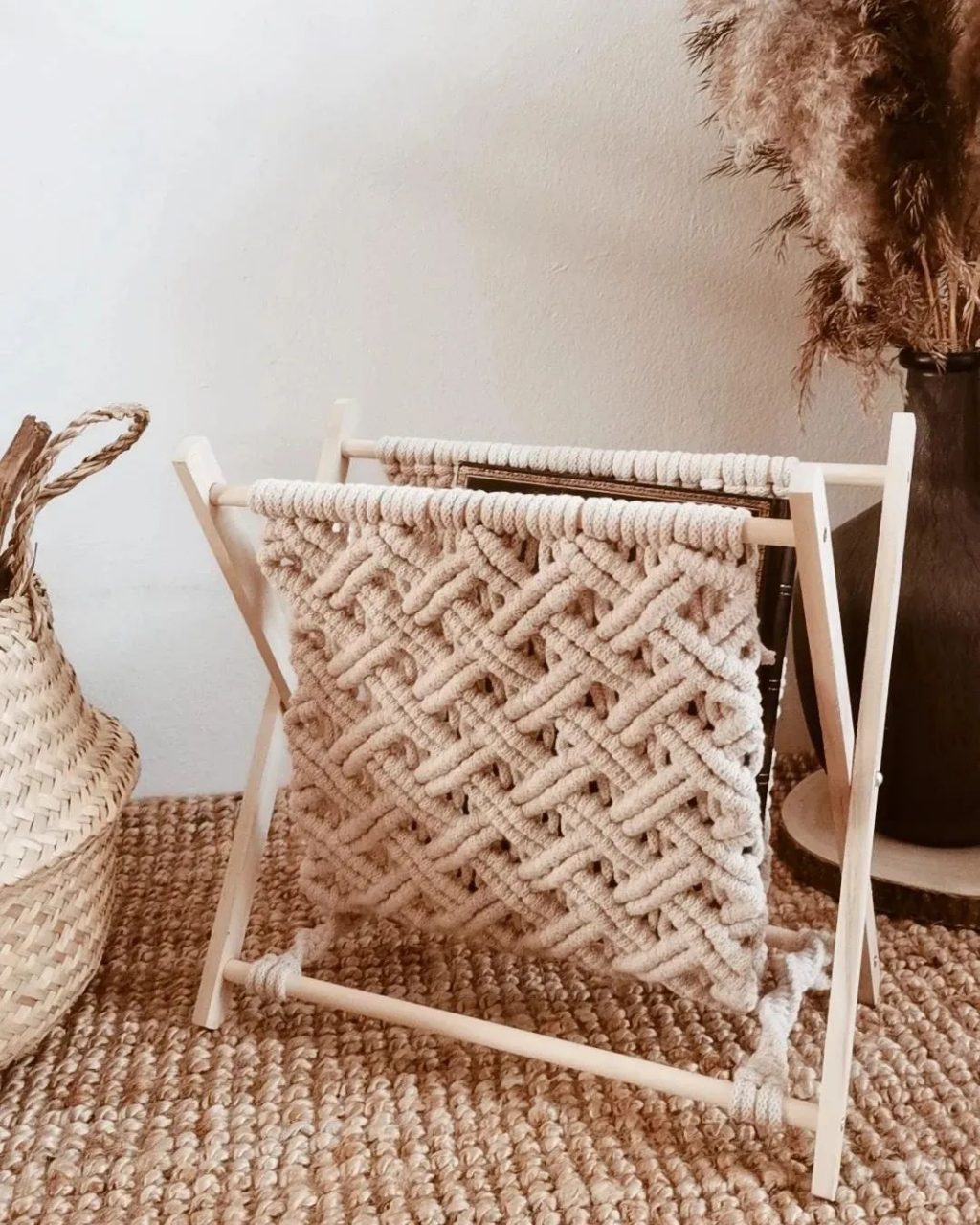 For a 60s or 70s feel, make this amazing macrame magazine rack. You can also keep in your bedroom if you prefer to have a storage space for your collection of novels.
Candle Holder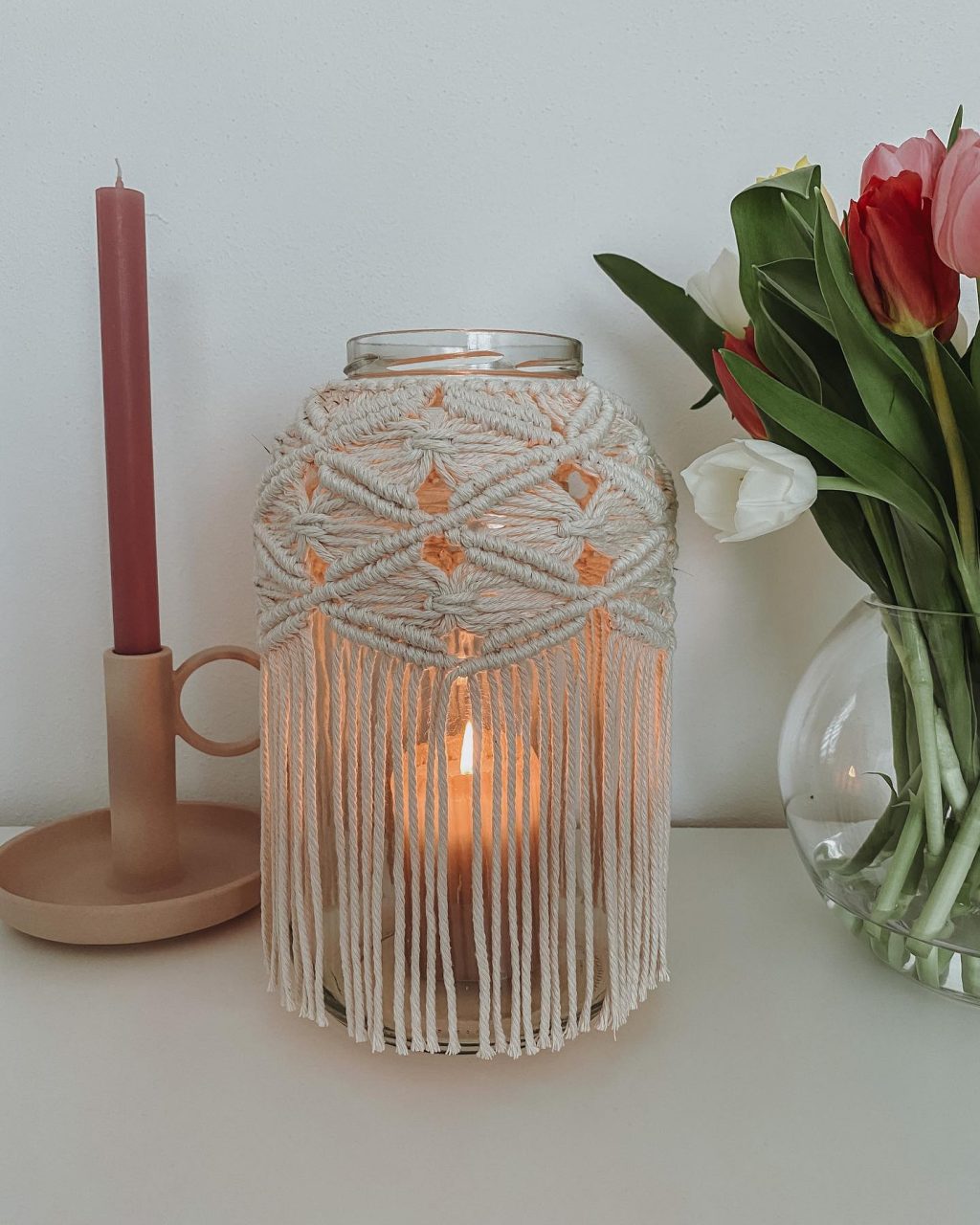 Another perfectly boho idea, this macrame design is placed over a mason jar to create a simple tea light holder. Perfect for putting on your shelf, on your patio or in the perfect world, in your beachfront villa.
Macrame Mirror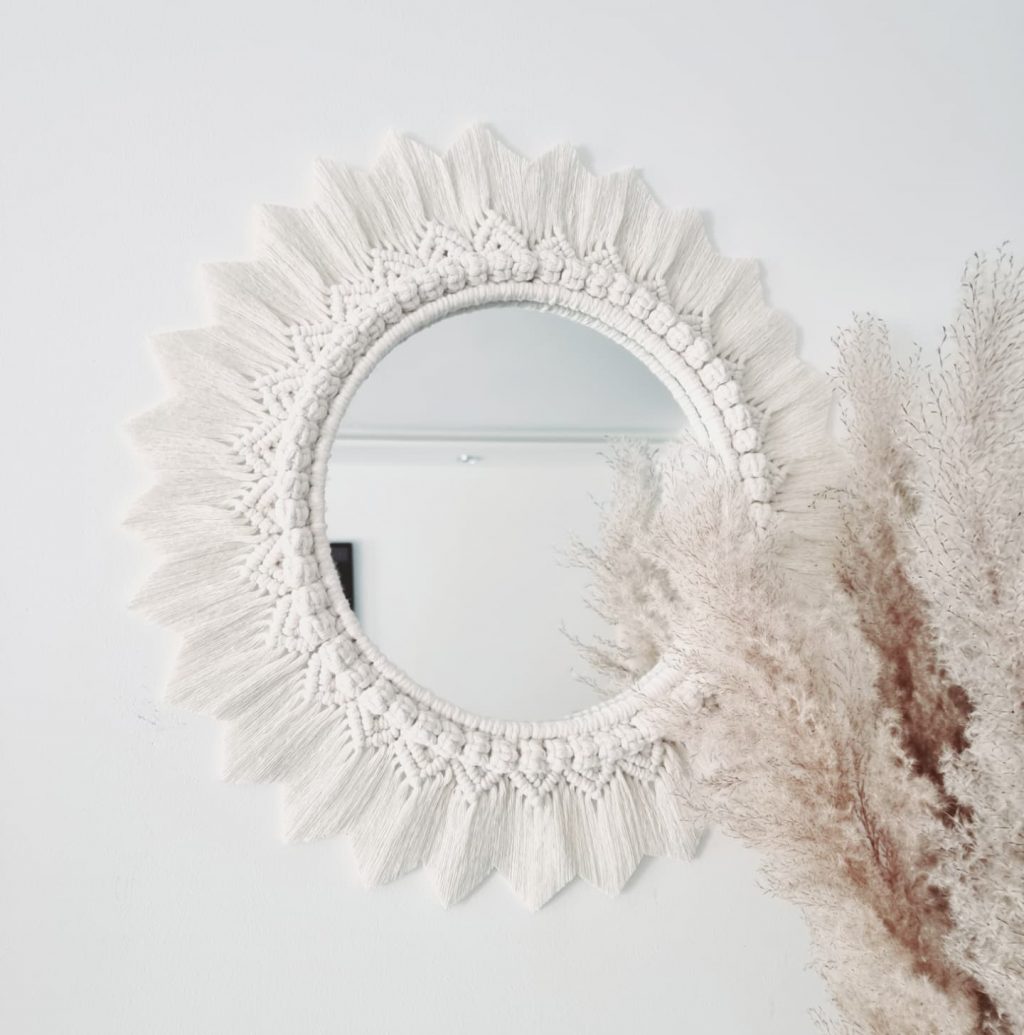 Who needs frames when you have macrame? This mirror looks amazing when placed inside this stunning and clean macrame circle design.
Children's Room Macrame Decor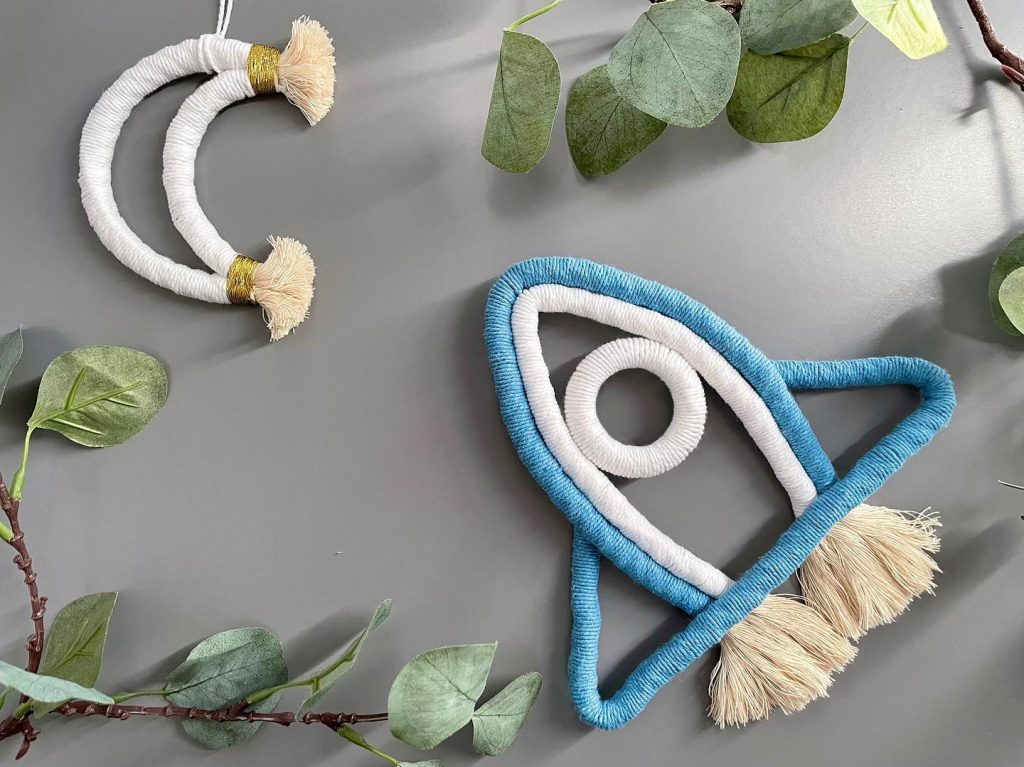 For kid's rooms, there are endless options with macrame. We love the moon and rocket above, but let your imagination run wild depending on the theme of the room! We created this adorable rainbow macrame that can be used for either a mobile or just a simple wall hanging.
PIN THIS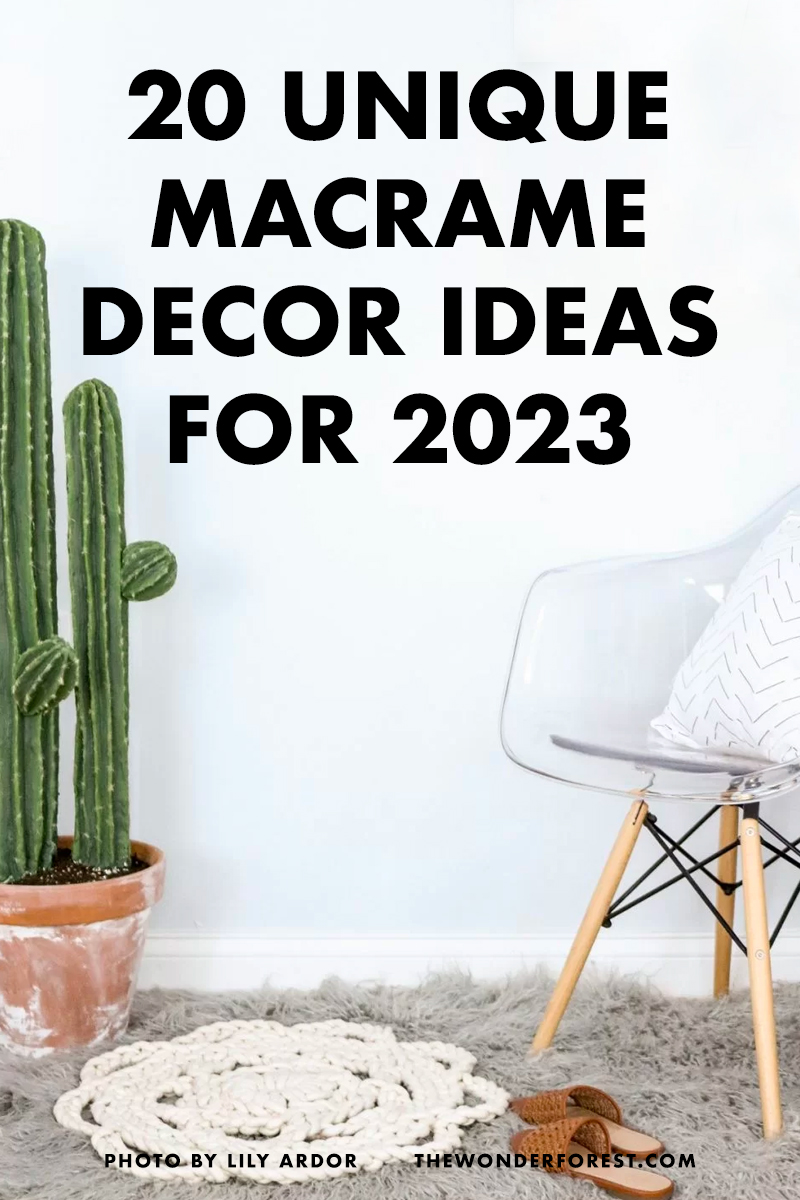 Last Updated on